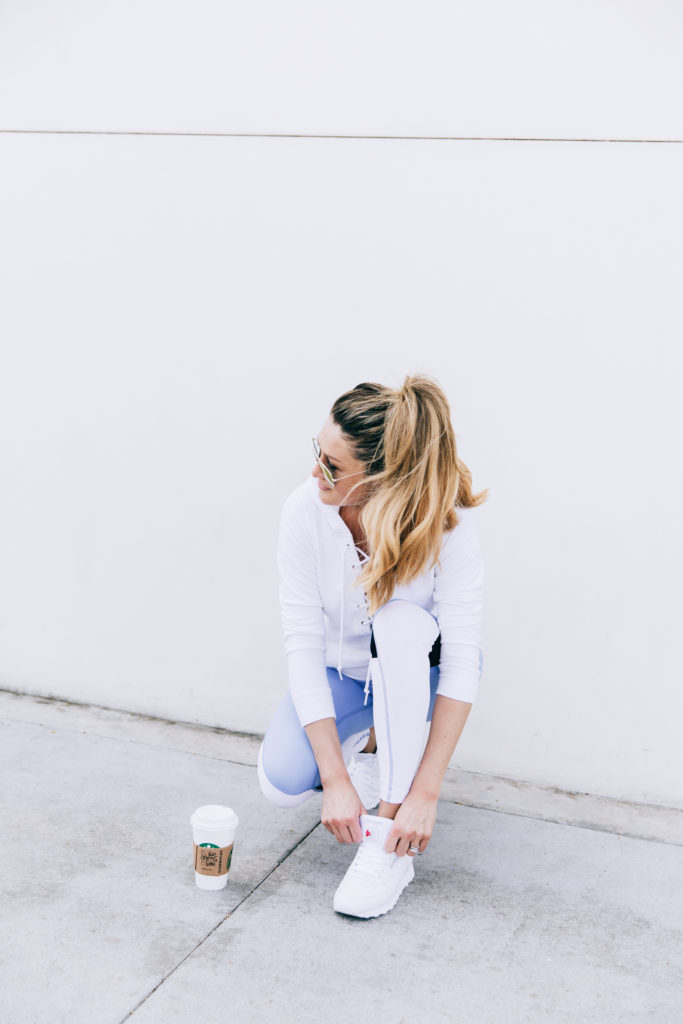 Let me begin this post by saying I do NOT cross fit. I'm sure this is no surprise to most of you viewing photos of my pewney arms. I broke a significant amount of cartilage in my elbow when I was younger playing Basketball in a freak accident throw. After 3 hospitals, 5 doctors, 1 MRI, 1 Orthoscopic surgery and 1 year of physical training later I still can't do a push up or pull up with out hearing a crack and fearing my little arm will break!
Soooooo…. No, this program is not just for the gym rats and lifters, you can incorporate your prefered style of exercise or training while macro counting. This program is geared towards fueling your body properly while burning the appropriate amount of calories to see results.
What makes this program so great is the supportive community and on going support from the nutrition coach. Before I began the program I gave Leah a summary of my diet, usual exercise and just day to day activity. I'm sure most of you know I had a little baby girl 4 months ago and began the program at 2 months. So she was fully aware that I had very little time on my hands and hadn't worked out since I was 6 mo. pregnant. You can imagine how out of shape I was!
I gained a total of 34 lbs while pregnant. Baby girl came in to this world at a whopping 9.8lbs. The weight dropped quickly the first month and then it all just stopped. Which is when I decided to join the #52DayShred for a little more guidance and help to continue the weight loss. I lost a total of 8.5 lbs while on the Shred, but most importantly I gained the knowledge to continue a healthy lifestyle and paved the path to continue on my journey of postpartum.
So my take aways from the program
Anyone can join! There are 3 levels of macro counting depending on your commitment and how strict you want the program to be. Unfortunately with baby girl and being just flat out realistic I couldn't join the level 1 and settled for 3, still seeing very satisfying results!
You can still incorporate alcohol aka "mommy juice"  in to your diet. It is all about a healthy balance by re working your macros for the day.
I need more protein! I was given a pretty high protein goal and I won't lie, it's hard to hit and and you have to get creative. Like protein powder in your coffee creative. But when I hit it, it was quite rewarding. Protein really does help repair the body and those groggy morning headaches I would get from 4, if I was lucky 5 hours of sleep were a thing of the past. Plus, protein digests slowler so you dont get hungry as quick, which is perfect for mommies that honestly don't have time to eat.
Biggest take away: I know how to properly fuel my body now. I don't eat because I'm hungry. I have the energy to thrive off of only a few hours of sleep, which is a must. I need to be healthy and committed for my baby girl!
I wish I took some before and after photos. But baby girl had me a little pre occupied! So here is a shot of me 4 weeks before her arrival. I'm getting uncomfortable flash backs looking at this photo, can't believe she stayed in their cooking longer. I had several people ask me if I was having twins bc my belly was so big. I also had someone congratulate me on my second baby on the way while heading to the Doctor with Adaline, 4 days after she was born. Smh. What is wrong with people?
But seriously, my belly looked like a giant deflated balloon after birth from all that stretching 🙈 It's absolutely amazing what a woman's body can do! I still have a waaaaays to go. But thanks to the guidance and knowledge I gained from the program I'm on my way to a healthy and realistic recovery.
Wearing- Sweater (ALALA); Leggings (our custom 52 tights from ALALA!!); Shoes (Reebok); Sunglasses (Diff Eyewear)
Use code 52SHRED at check out to receive 15% off our custom 52 leggings!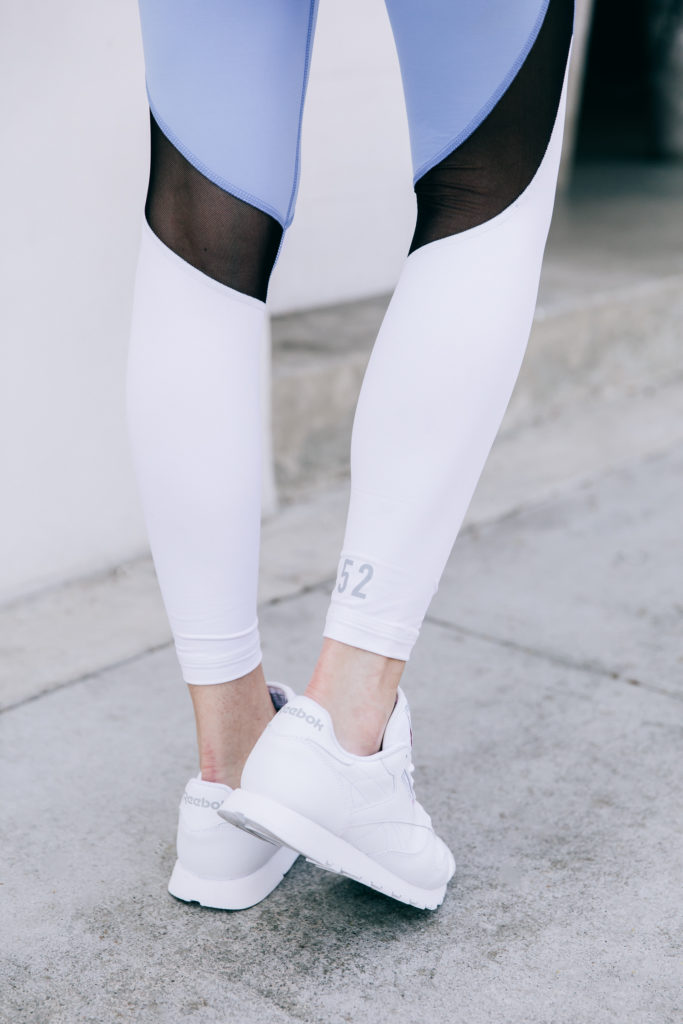 Our next program begins Jan. 1st. Want to learn more? Click here for the details!
xo
Michelle