Ok pasta lovers, this recipe is for you! I've spiced up the popular Cacio E Pepe dish and added a little fall flair to it.  I was obsessed with this pasta dish while traveling through Italy, so I had to recreate it at home but I figured I'd add a taste of fall to make it a bit unique and seasonal. Sounds a bit strange to add pumpkin to pasta but I swear it's so good. It adds a bit of a sweet yet salty kick to the already peppery dish. It's a flavor explosion! 
I personally made this recipe with gluten-free pasta, so all my gluten-free babes can enjoy this one too! Just add my maple bourbon cocktail and date night will be perfection! 
Make life even easier and order all the ingredients listed below from www.peapod.com. They make shopping with a gluten-intolerance super easy with their nutrition filters and it couldn't be more convenient that they deliver all of your groceries right to your doorstep! Everything you need for fall recipe inspiration is on Peapod too! Use code 52Thursdays20 for $20 off your order over $75 plus free delivery for 60 days!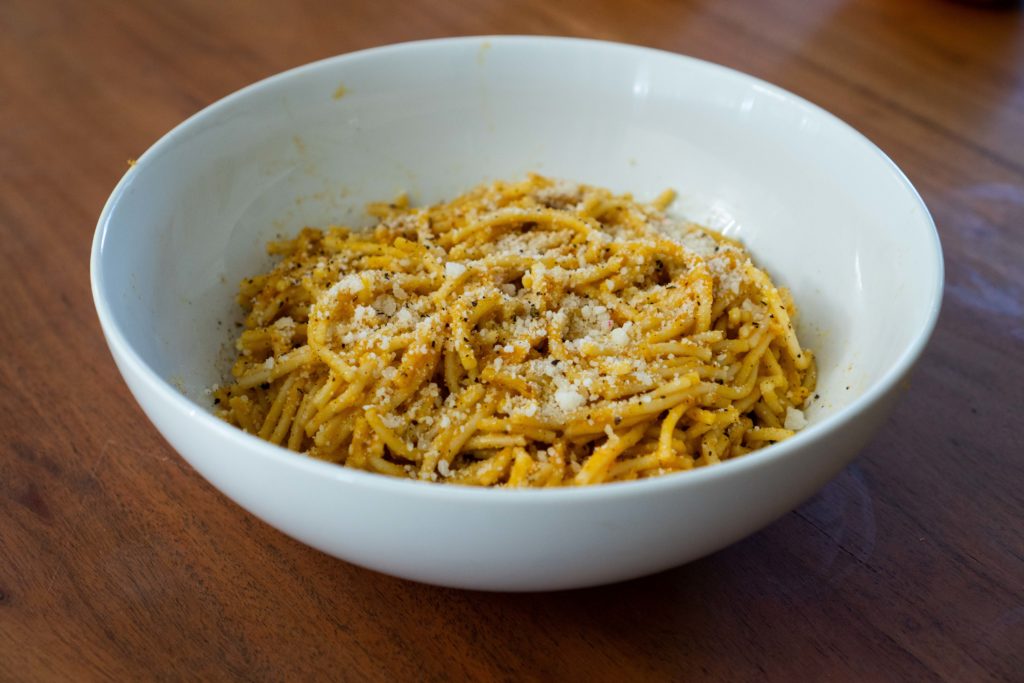 Pumpkin Cacio E Pepe Ingredients
-1 pound spaghetti (gluten-free)
-1 cup of parmesan cheese
-1 1/2 cups finely grated Pecorino-Romano, plus additional for serving
-3 tablespoons pumpkin puree
-dash of nutmeg 
Pumpkin Cacio E Pepe Instructions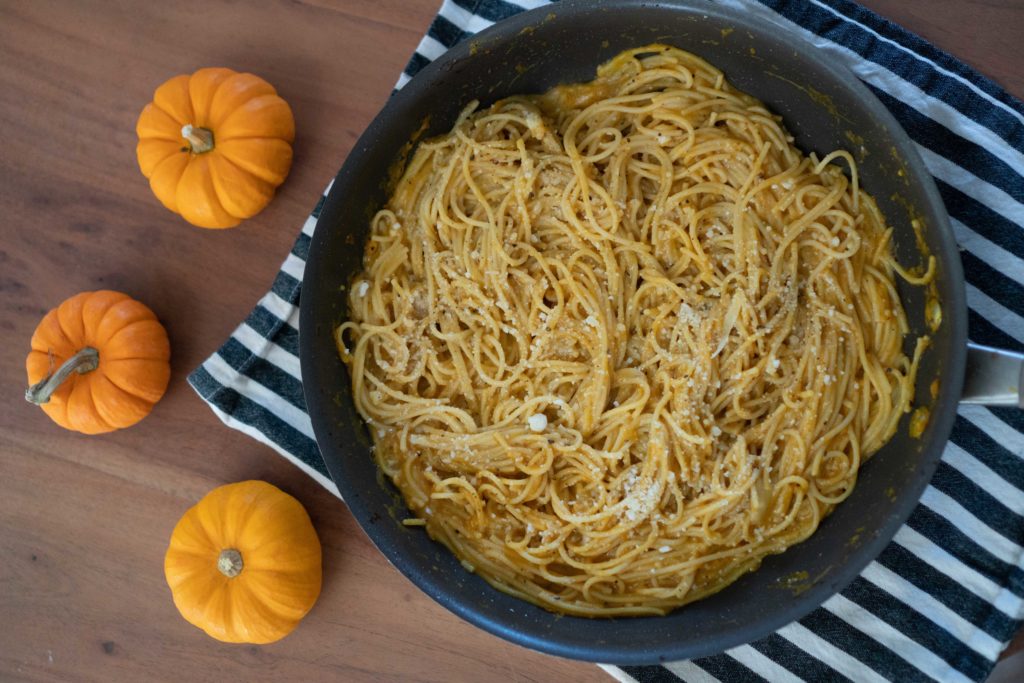 Fill a large pot with water, a sprinkle of salt and a teaspoon of olive oil to a boil. Add your pasta to the water and let it bubble until al dente. Place a large bowl under your strainer and strain your pasta, catching the pasta water in the bowl. THIS IS VERY IMPORTANT. The pasta water is one of the main ingredients! Reserve at least 2 cups of water and place to the side. 
In a skillet, heat up 2 tablespoons of butter and ad 2 cloves of garlic. Simmer on low for a few minutes to release the flavors. Add pumpkin to the skillet and mix. Add 1/2 cup of the pasta water to the mixture and stir until smooth. 
In a seperate bowl, add 1 cup of the cheese mixture and 1/2 cup of pasta water. Stir vigorously until it is a cheesy mixture. Add LOTS of pepper to this mixture and a few sprinkles of salt. 
Add the ingredients to the pumpkin mixture and then dump your pasta in! Stir and make sure everything is coated with the mixture. If the sauce is too thick, add more pasta water! 
When serving, be sure to top your dish with fresh cracked pepper and grated pecorino! Enjoy! 
Maple Bourbon Cocktail Ingredients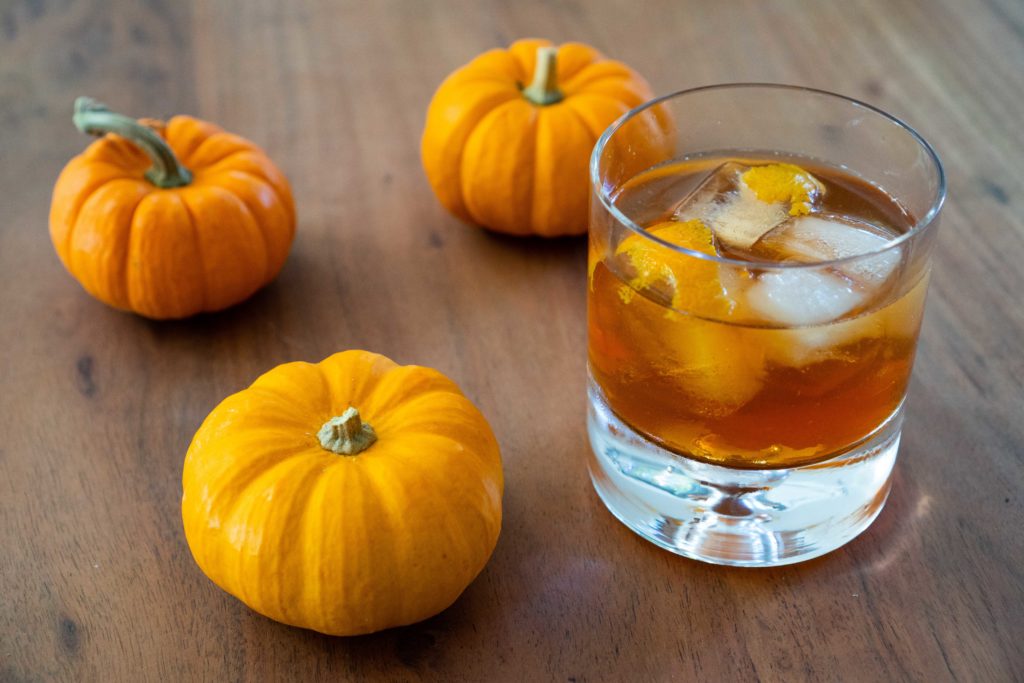 Maple Bourbon Cocktail Instructions
Combine the maple syrup with the orange juice and bitters. Add the orange wheel and lightly muddle. Add the bourbon and stir well. Fill the glass with ice and top with the chilled seltzer.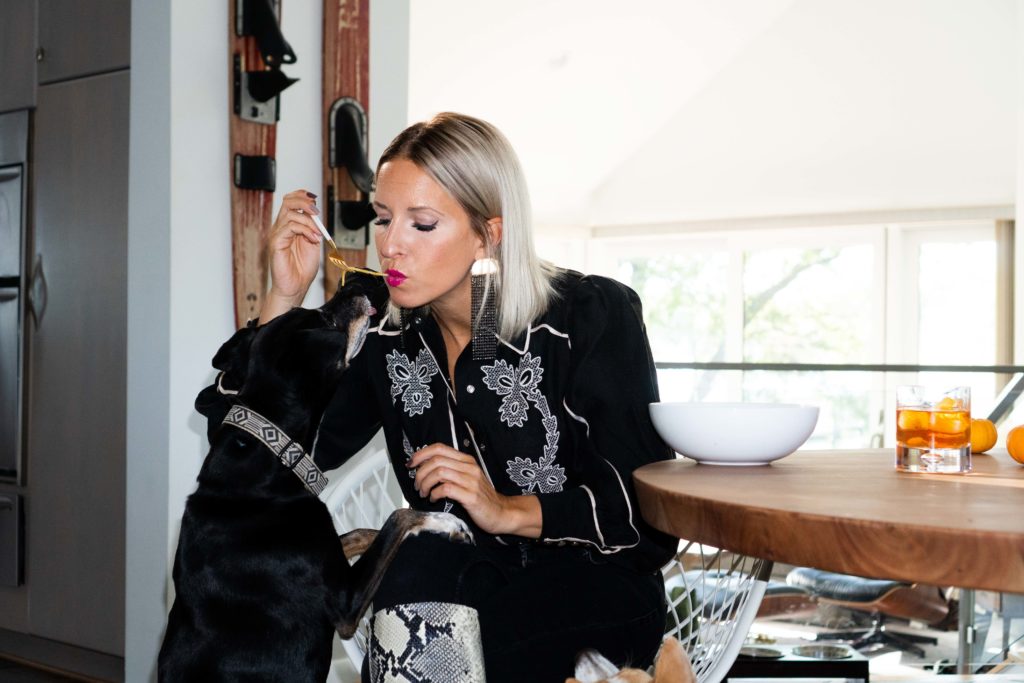 Photos by Moi! Hope you enjoy!
xo
Sarah