Health Hack: Slow Cooker Chipotle Burrito Bowls…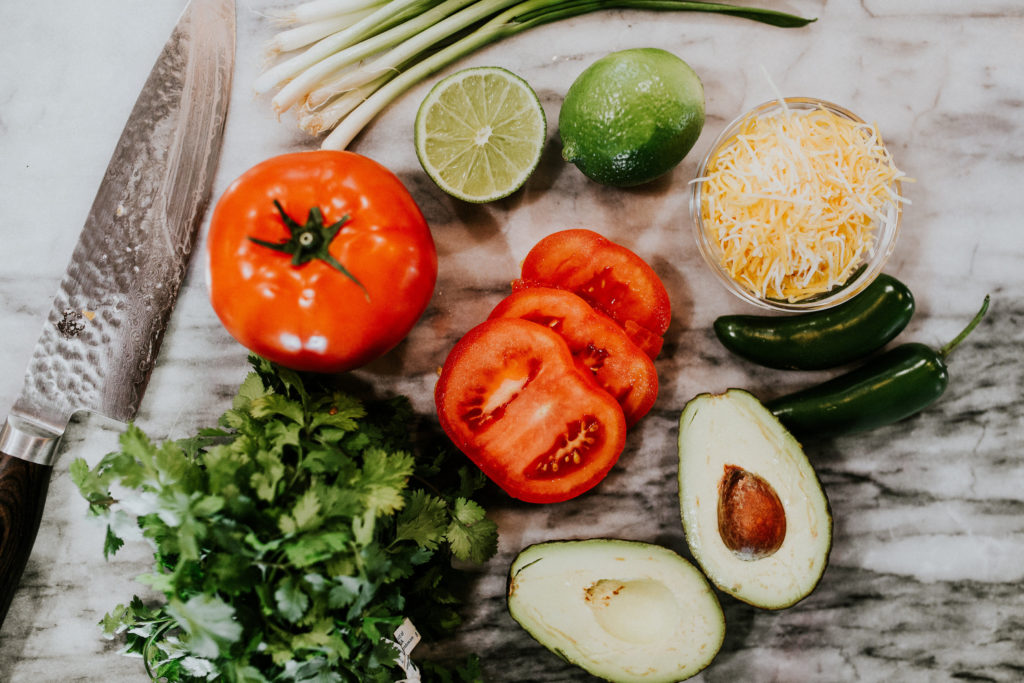 2016 was my year of fitness, so now that I have that dialed in, 2017 is going to be all about focusing on my nutrition. You are going to be hearing a lot about this over the next few months, so if you have perfect nutrition, then I apologize in advance for boring you with my health journey. But if you are like me and struggle to find healthy, easy, and delicious meals to make at home, then this post is for you.
Most people that know me know that I LOVE Chipotle. One time I ate Chipotle 3 times in one day, I'm not even kidding. So when I saw this slow cooker burrito bowl recipe on FromThePod.com it immediately caught my attention. Something easy, healthy and that somewhat resembles a Chipotle burrito bowl? Sign me up!
The best part about this recipe is that after clicking one button, all the ingredients are in your cart at Peapod.com and a day later they are on your doorstep. Didn't even have to leave the house! It doesn't get much easier than that! Throw all of the ingredients in the crockpot in the morning and you have a delish dinner-for-two ready for you by evening. Super simple and I swear it almost feels like you are diving into your favorite Chipotle burrito bowl. Check out bowls and the recipe that I snagged off of FromThePod.com and head to our Instagram today to win a $119 PodPass so you can give it a try yourself!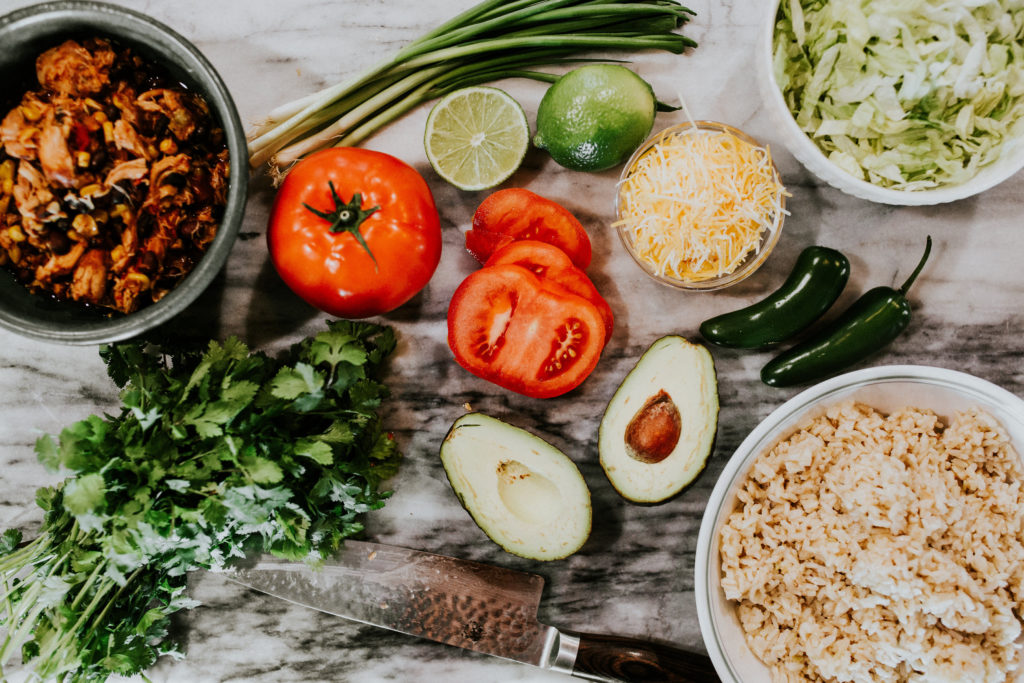 Ingredients
1 1⁄2 pounds boneless, skinless chicken thighs, trimmed of fat
1 teaspoon kosher salt
1 1⁄2 cups store-bought chunky medium salsa
1 1⁄4 cups canned black beans,* rinsed and drained
1 1⁄4 cups frozen corn kernels
1⁄2 teaspoon garlic powder
1 teaspoon ground cumin
2 tablespoons chopped fresh cilantro
Pico de Gallo
1 cup chopped tomato
1⁄4 cup chopped scallions
1⁄4 cup chopped fresh cilantro
1⁄2 fresh jalapeño pepper, seeded and finely chopped
2 tablespoons fresh lime juice
1⁄4 teaspoon kosher salt
Bowls
4 cups cooked brown rice
2 cups shredded reduced-fat Mexican cheese blend*
2 cups finely shredded romaine lettuce
Directions
1. For the chicken: Season the chicken with the salt, put it in a slow cooker, and top with the salsa, black beans, corn, garlic powder, and cumin.
2. Cover and cook on high for 4 hours or on low for 8 hours. Transfer the cooked chicken to a large plate. Shred with 2 forks and return to the slow cooker. Add the cilantro.
3. For the pico de gallo: In a medium bowl, combine the tomato, scallions, cilantro, jalapeño, lime juice, and salt. Refrigerate until ready to eat.
4. To serve, place 1⁄2 cup brown rice in each of 8 serving bowls. Top with 2⁄3 cup chicken, 1⁄4 cup shredded cheese, and 1⁄4 cup shredded lettuce. Divide the pico de gallo among the bowls and serve.Recipe by Gina Homolka of 
skinnytaste
 via
From The Pod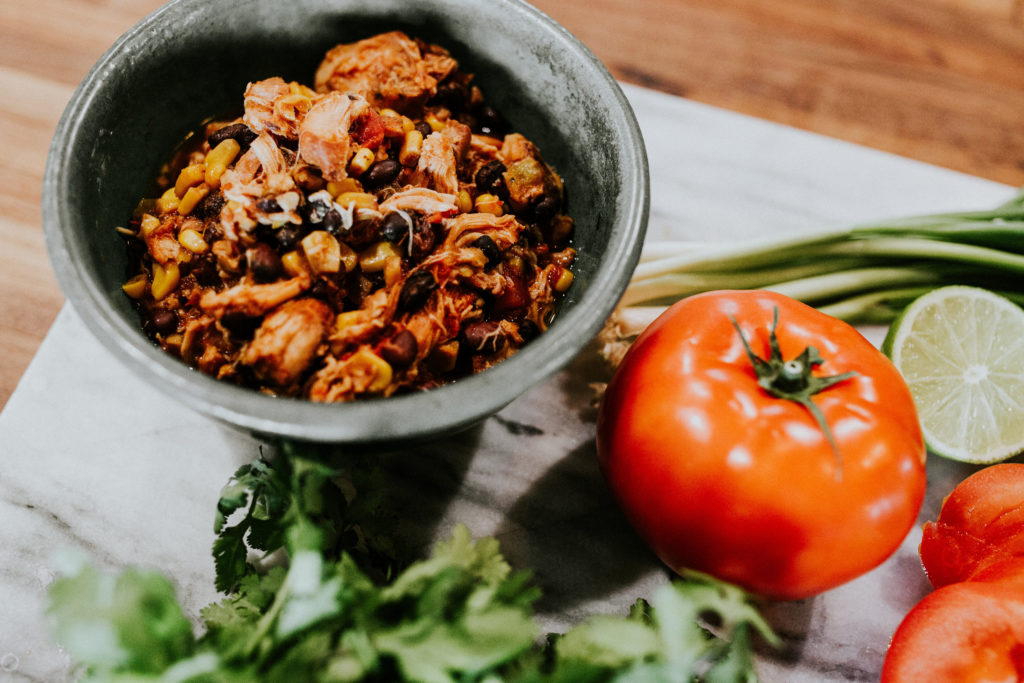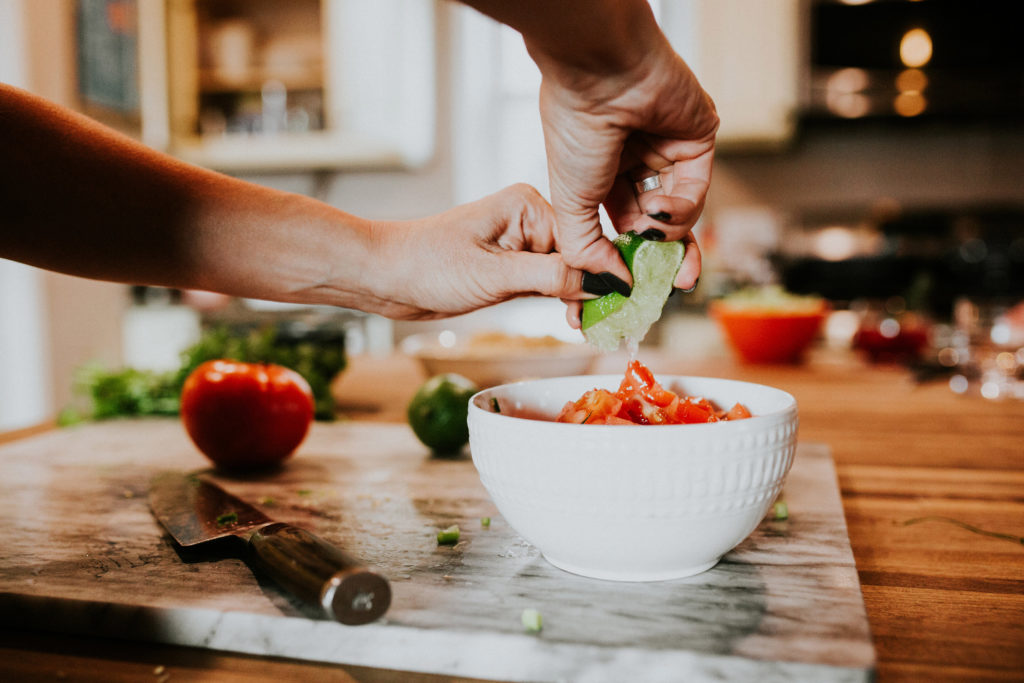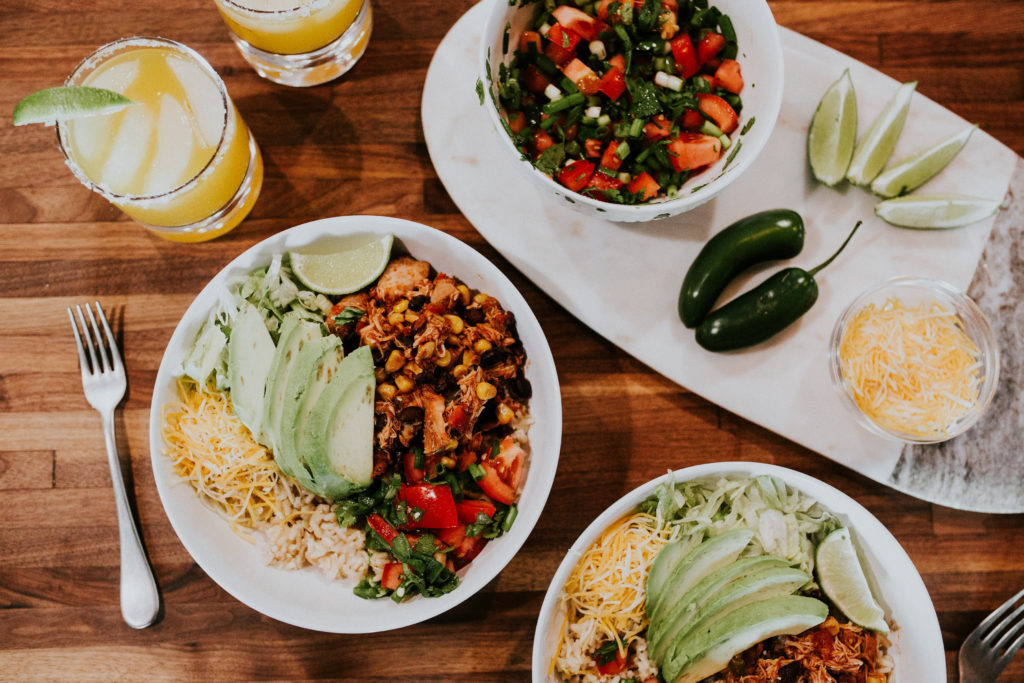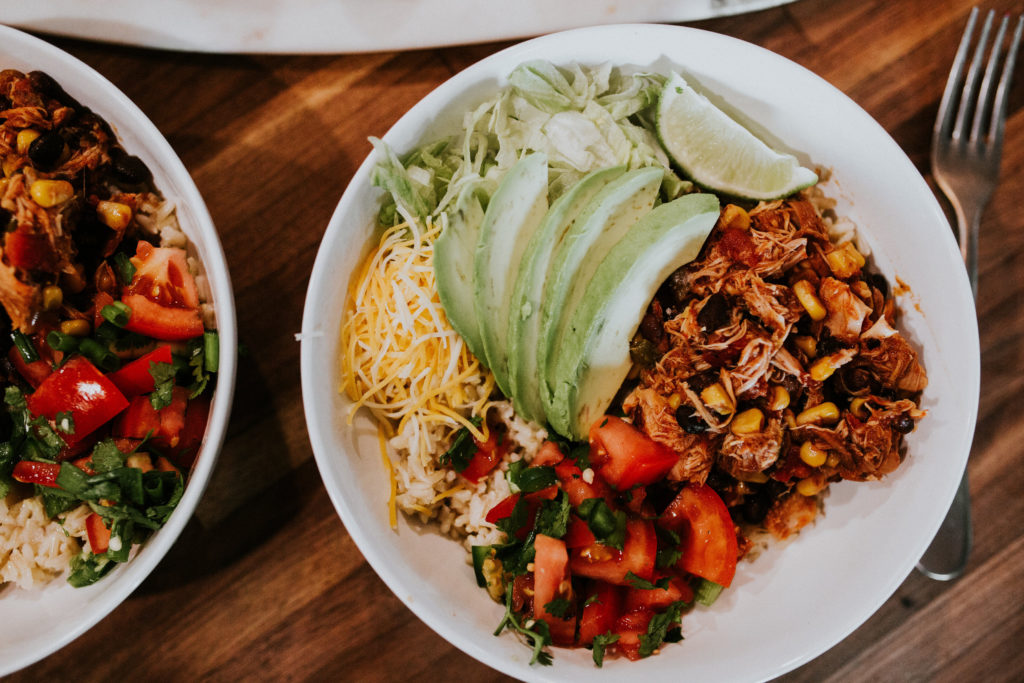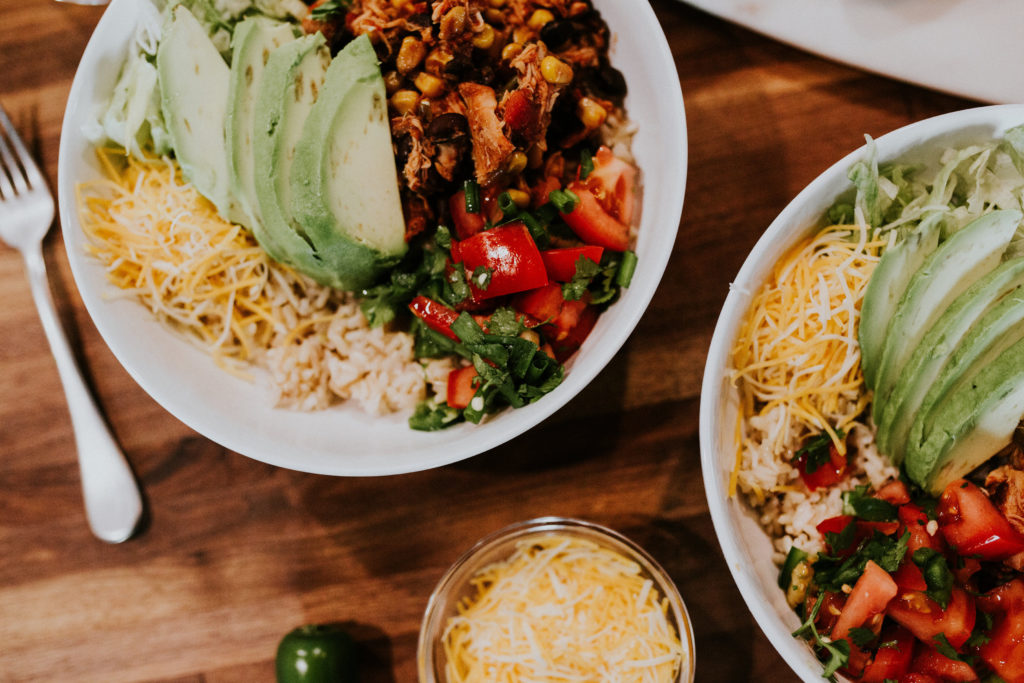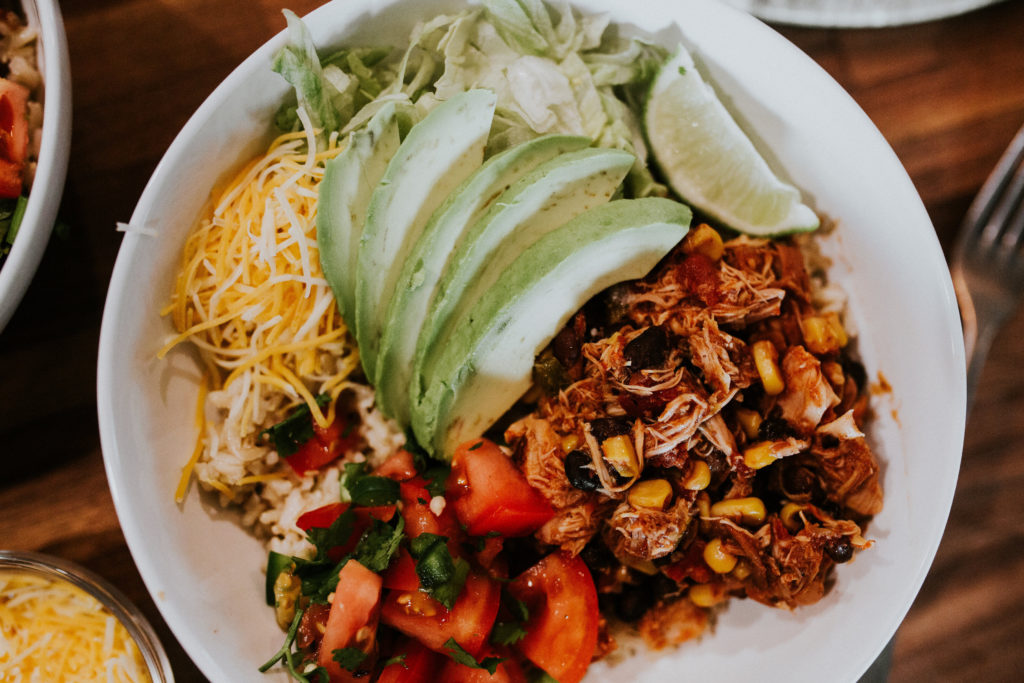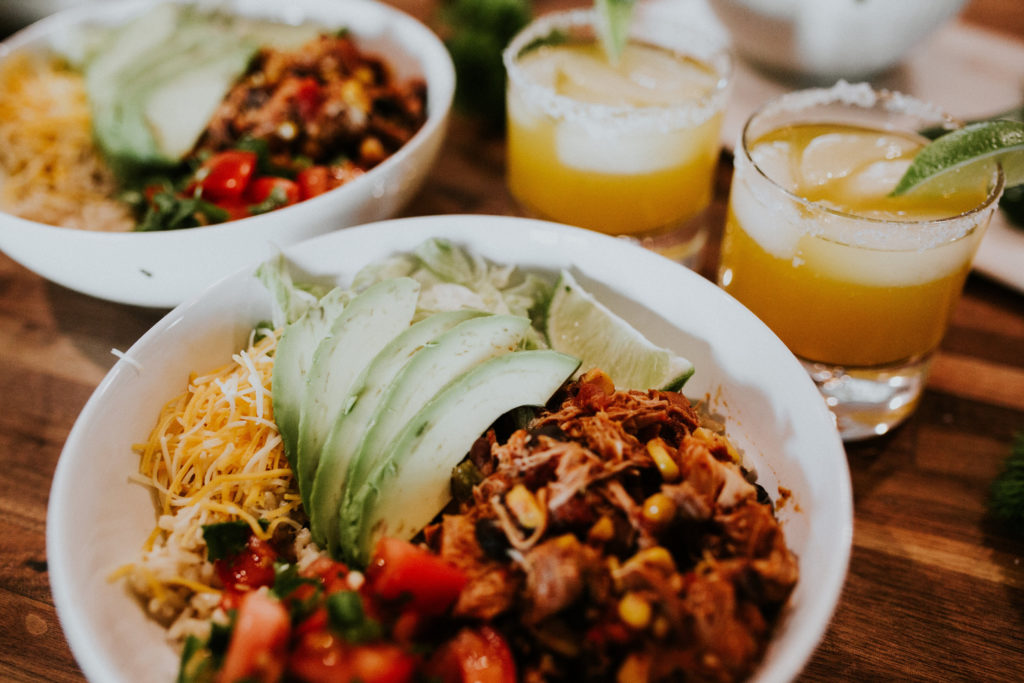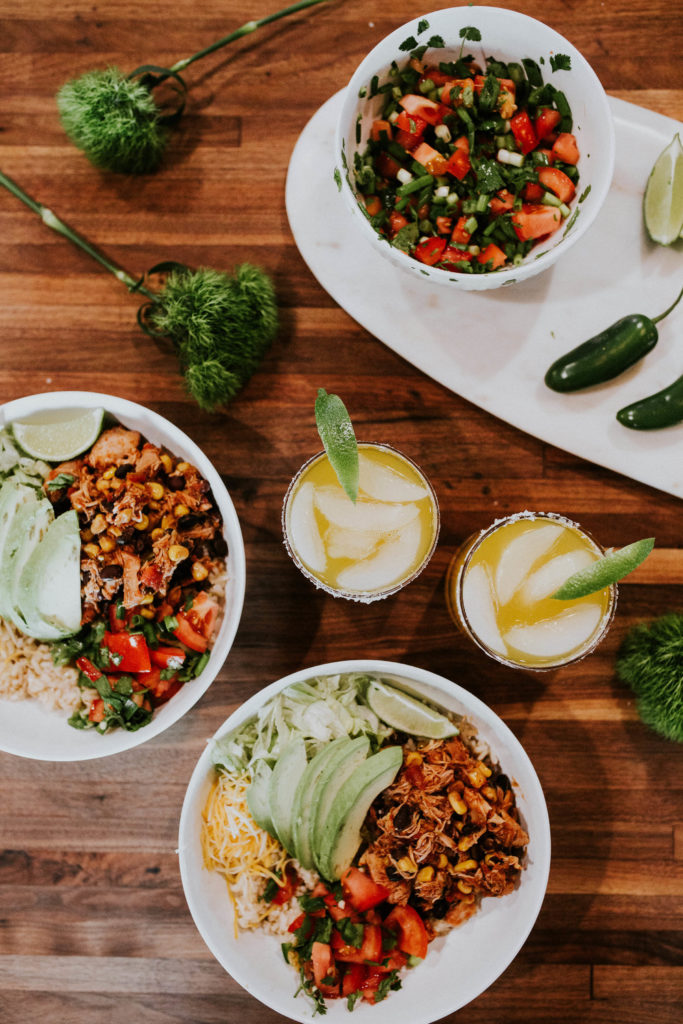 Win a $119 PodPass so you can try PeaPod Delivery for yourself! Head to our Instagram today to enter!
This post was done in partnership with Peapod LLC but all opinions are my own.
Dig In!
Sarah