A world of shopping, entertainment, and endless fun awaits just across the bridge at National Harbor. I recently teamed up with National Harbor to share my favorite places to shop and to put together two looks that I would wear on a date night and while exploring the harbor. I absolutely love how both looks came out and I can't wait to wear the date-night look on my next outing with the hubs! So the next time you head to MGM, or to eat at one of the National Harbor's many restaurants, be sure to check out their shops because there are some serious gems hiding in those stores! Check out my looks below and be sure to vote for the look you love the best on National Harbor's Facebook Page on May 21st!
Date Night Look: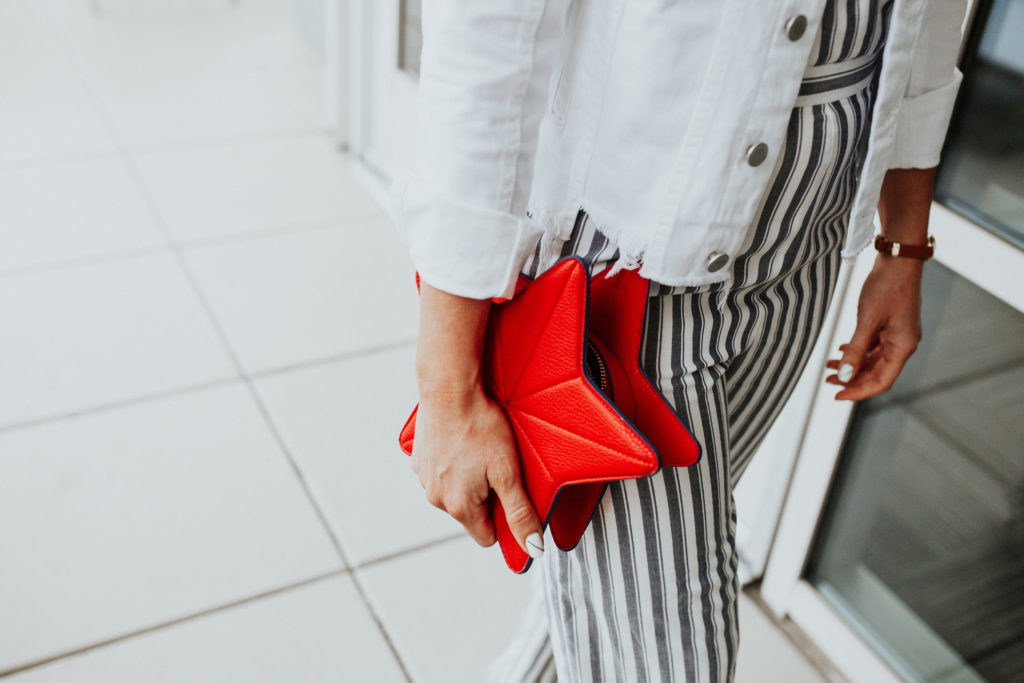 I always look forward to date nights with my husband when it's just the two of us. We both have very busy schedules, so penciling in time to spend together is very important. While most of the time our date night includes takeout and binge-watching a season of Homeland, we do occasionally get dressed up and hit the town. I always use this as an excuse to get a new outfit or wear something that has been sitting in my closet that I have been dying to wear.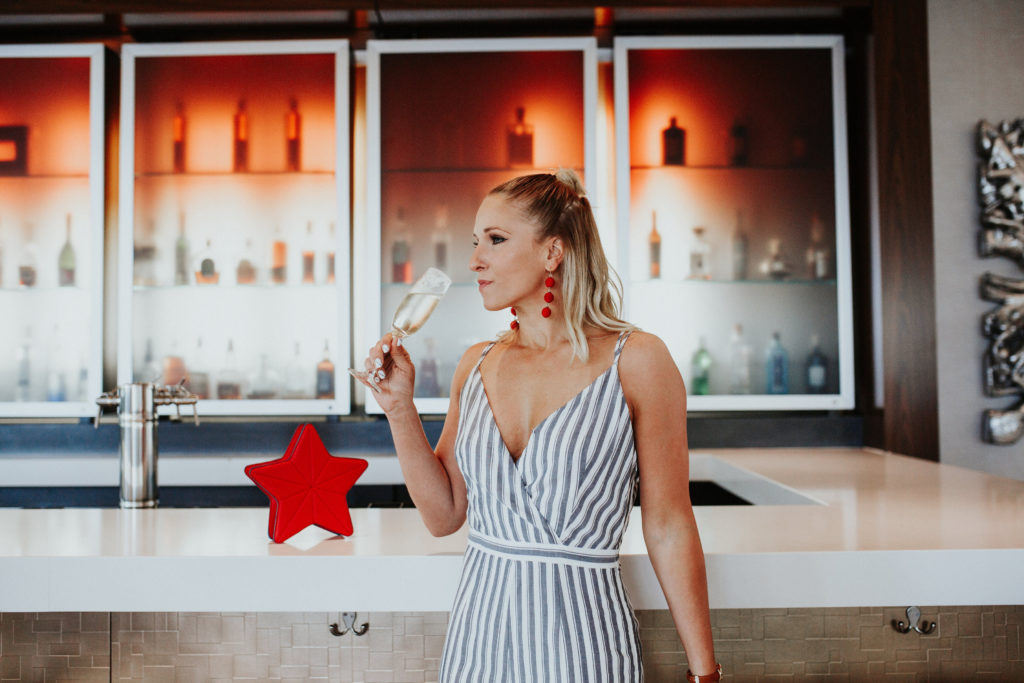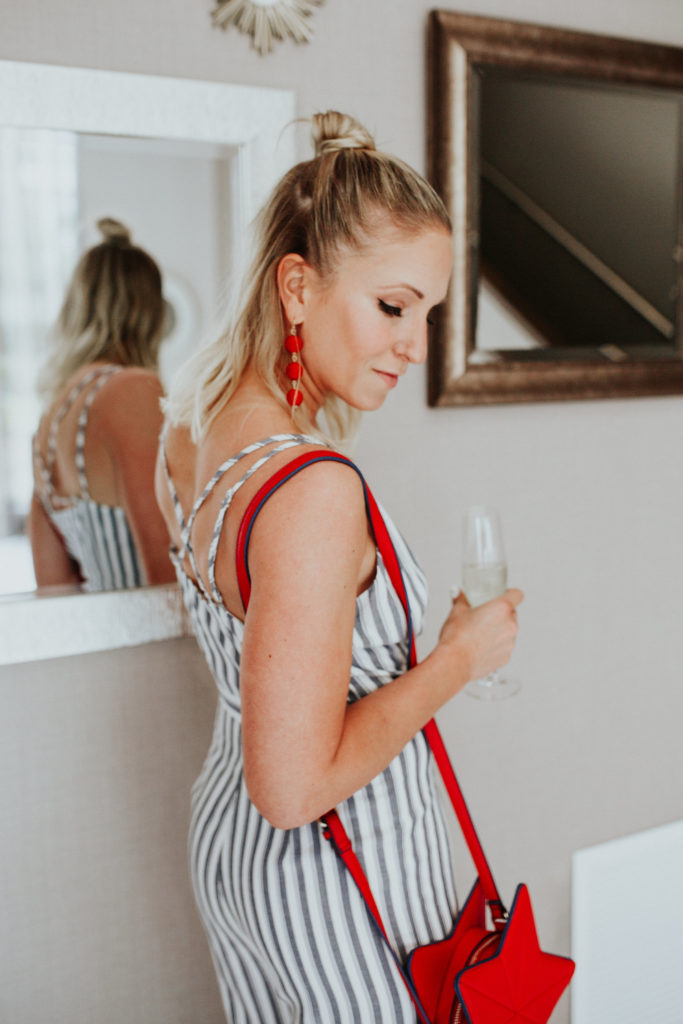 I am a sucker for jumpsuits, so when I saw this one at the South Moon Under at National Harbor, I knew immediately that it was the one. Once I tried it on, it really sealed the deal. I just threw on a white denim jacket that was conveniently on display in the dressing room area and BOOM, I had an outfit that I was in love with. I have been OBSESSED with all things stripes lately, so I really played up the All-American theme and accessorized with a red star bag and red bauble earrings from Charming Charlie. I know what I will be wearing this 4th of July!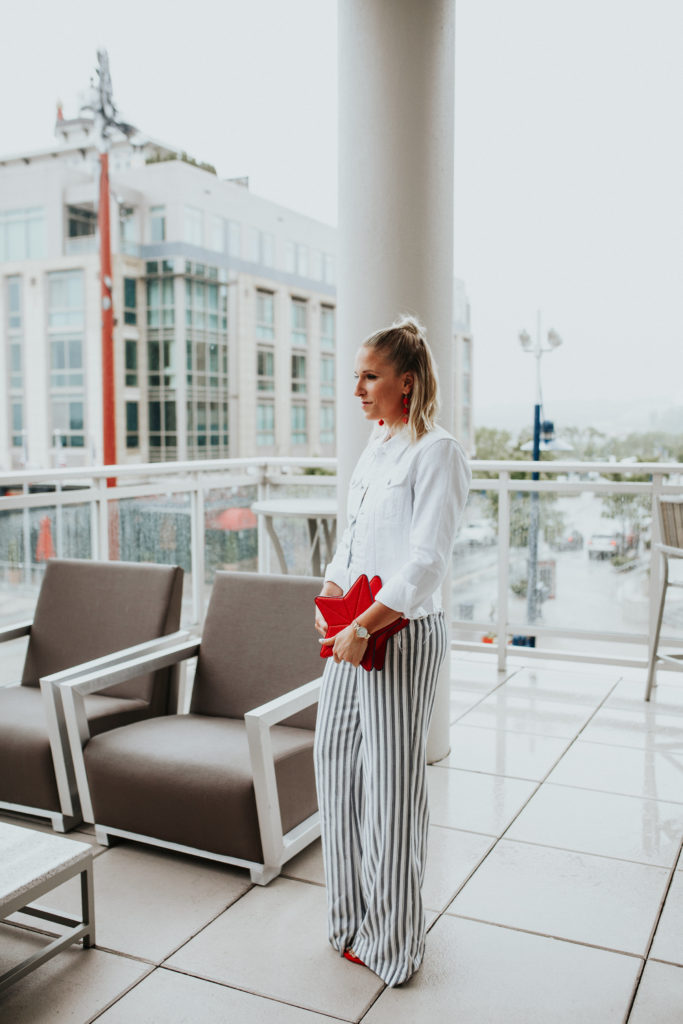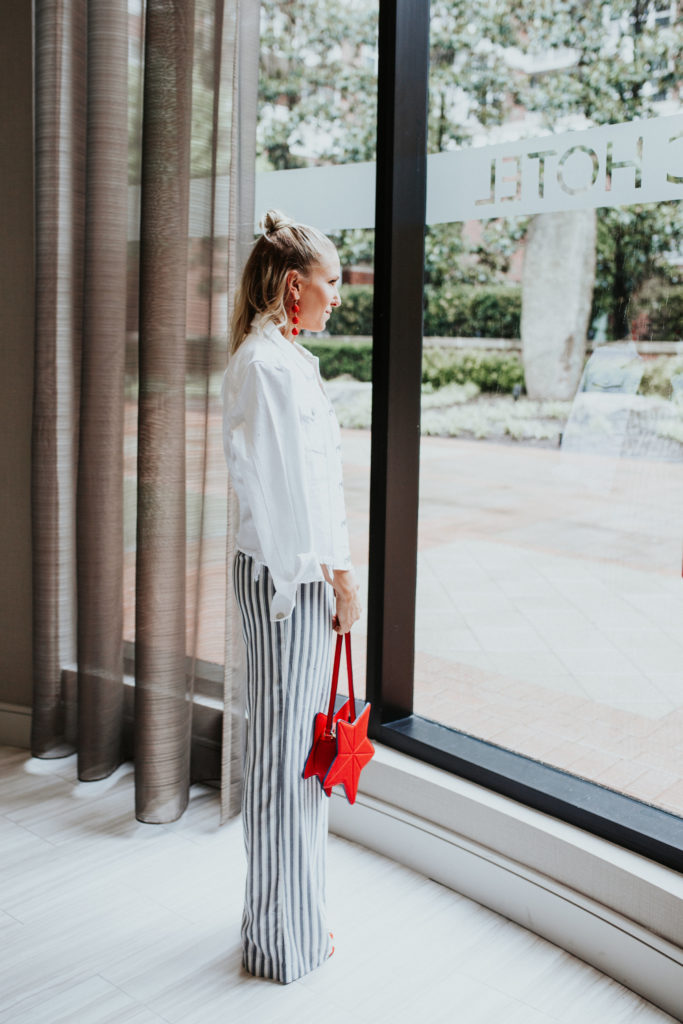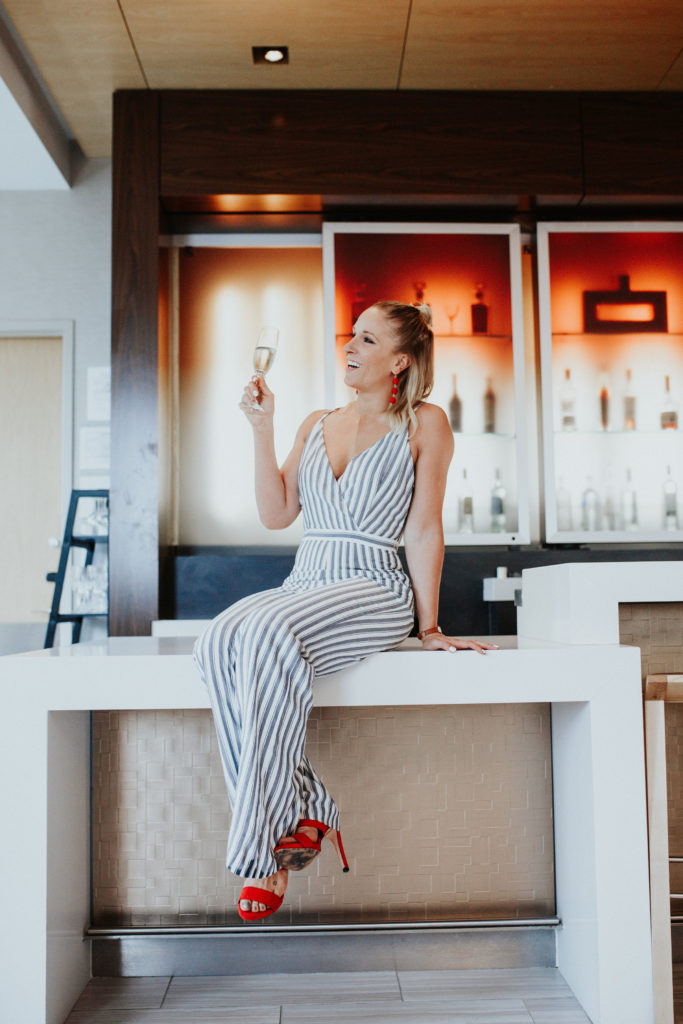 Jumpsuit – South Moon Under, Denim Jacket – South Moon Under,  Red Star Bag – Charming Charlie,  Red Bauble Earrings – Charming Charlie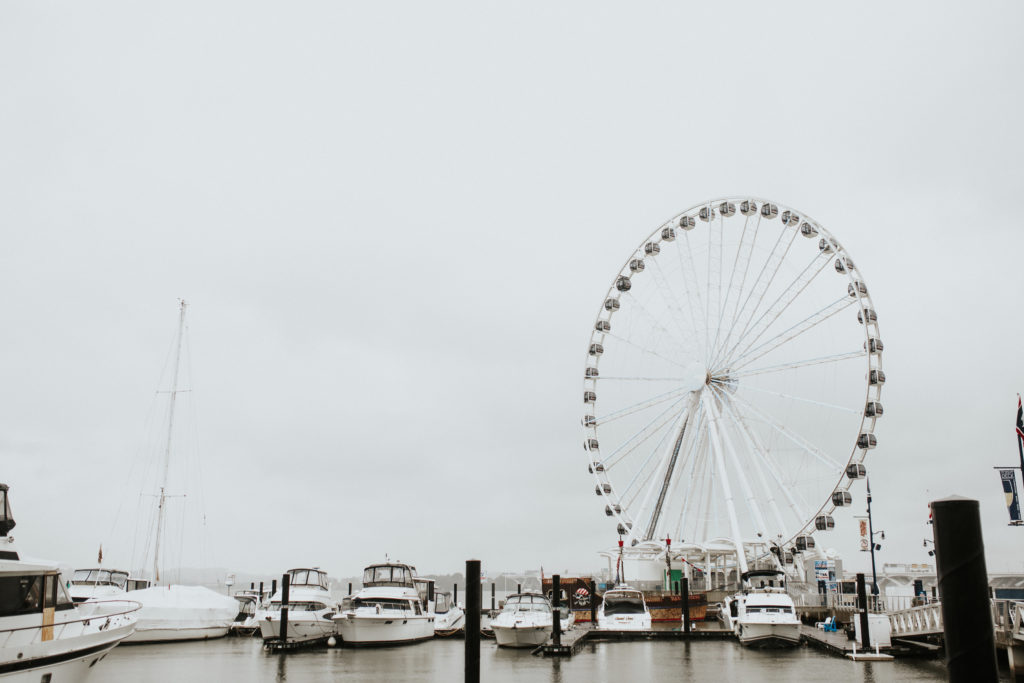 Active Day-Time Look: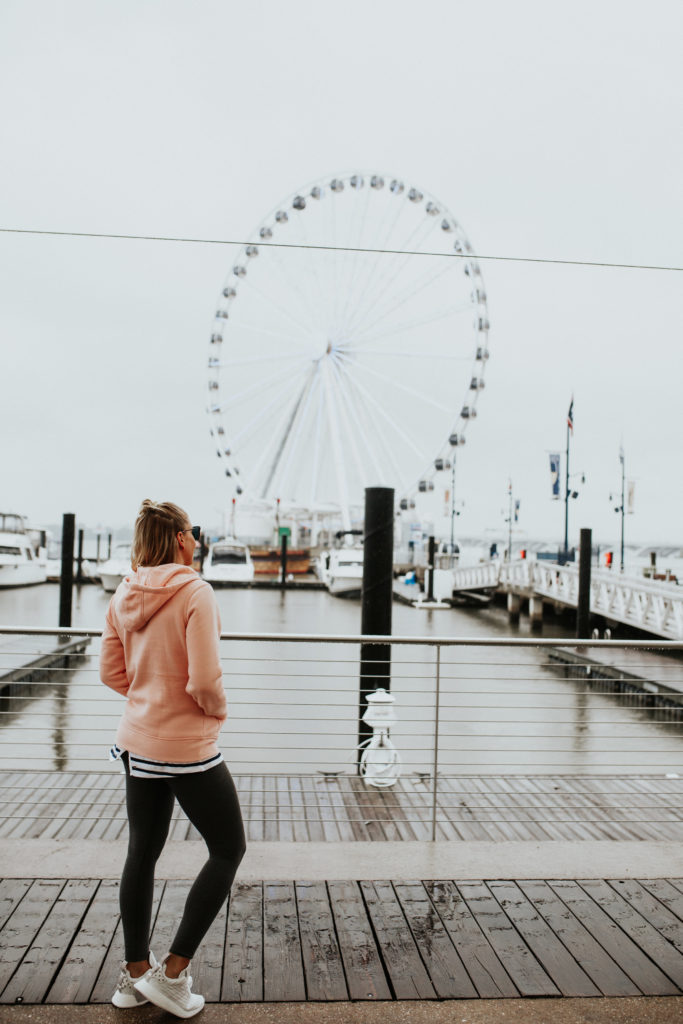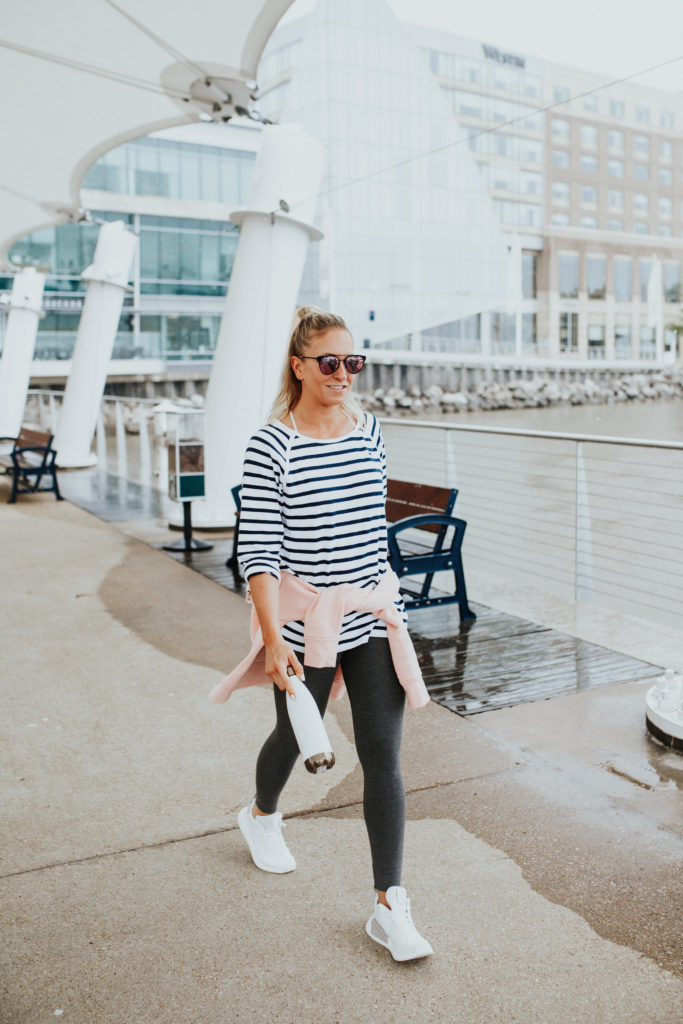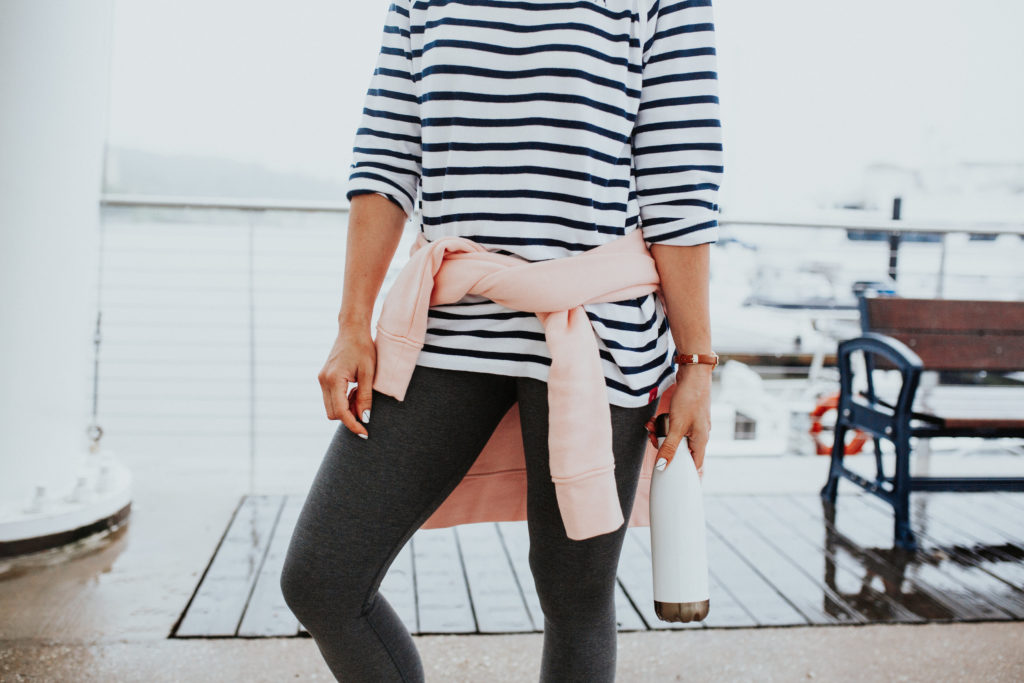 I am all about a casual active look, it's what I wear pretty much daily. When I'm not meeting with a client or on a shoot, you can find me in a comfy pair of leggings and a cozy sweatshirt. But that doesn't mean you have to look frumpy or like you don't care! I love styling active looks because you can still look put together and be comfortable at the same time!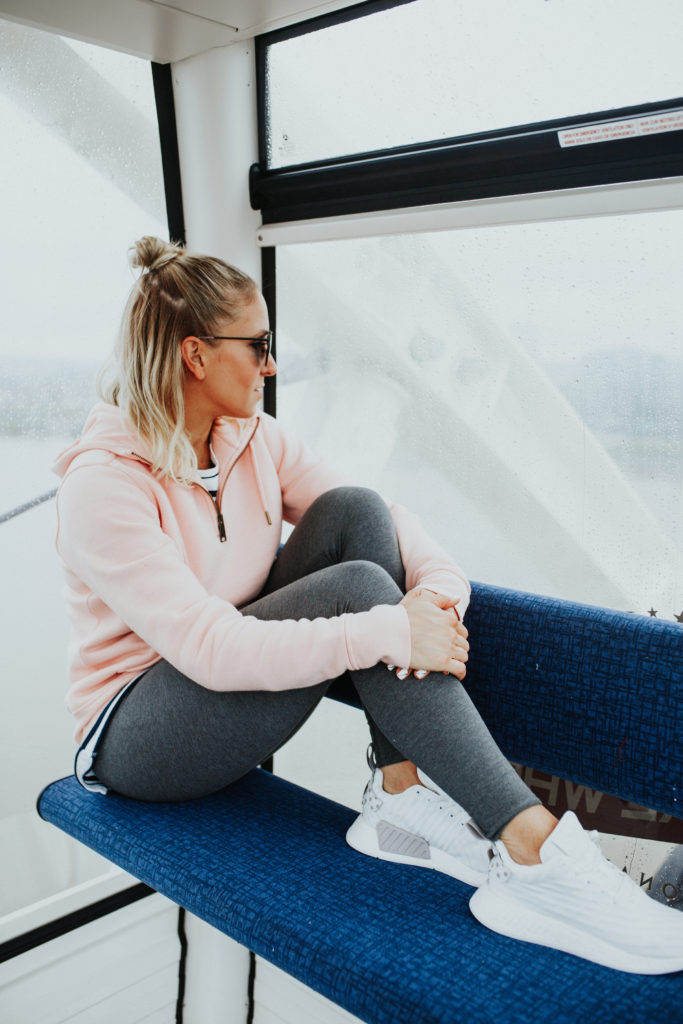 For my rainy day adventure around National Harbor last week, I put together this active look from 5 different stores around the Harbor. The top is from Black Dog, cozy blush sweatshirt from Carhartt, the softest leggings made from bamboo (I'm actually wearing them as I type this as well) from Cariloah, Adidas sneakers from Sports Zone and I snagged these fun sunnies and water bottle from Charming Charlie. It was the perfect look to keep me warm while I explored the Capital Wheel for the first time, which was amazing by the way! The views from the top can't be beat! I know where I will be having my next date night!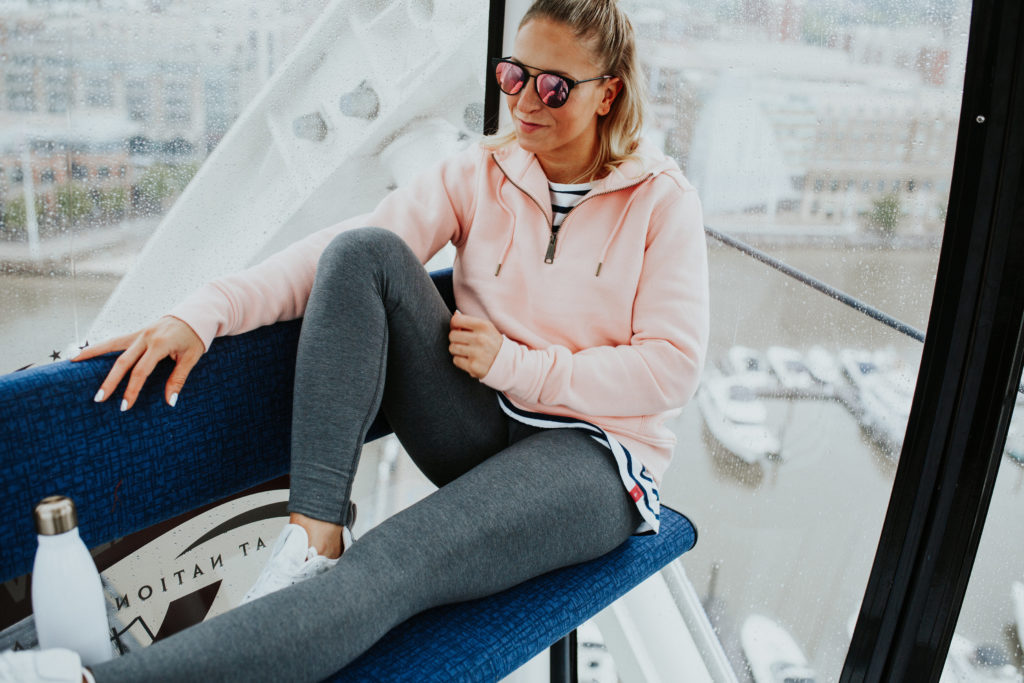 Sweatshirt – Carhartt, Striped Top – Black Dog, Leggings – Cariloha, Sneakers – Sports Zone, Sunglasses & Water Bottle – Charming Charlie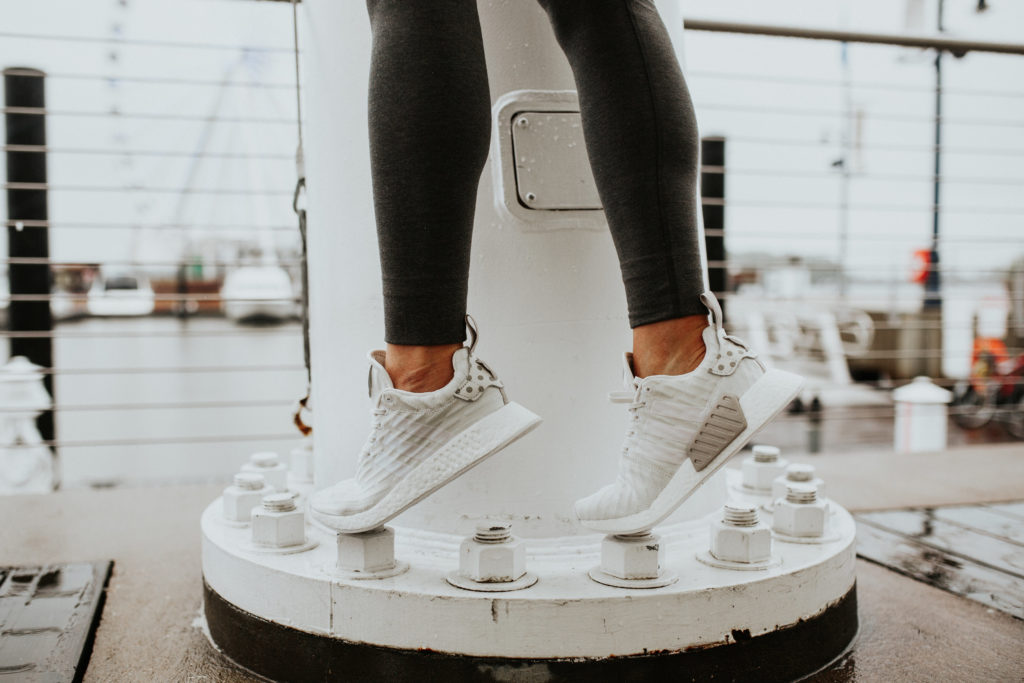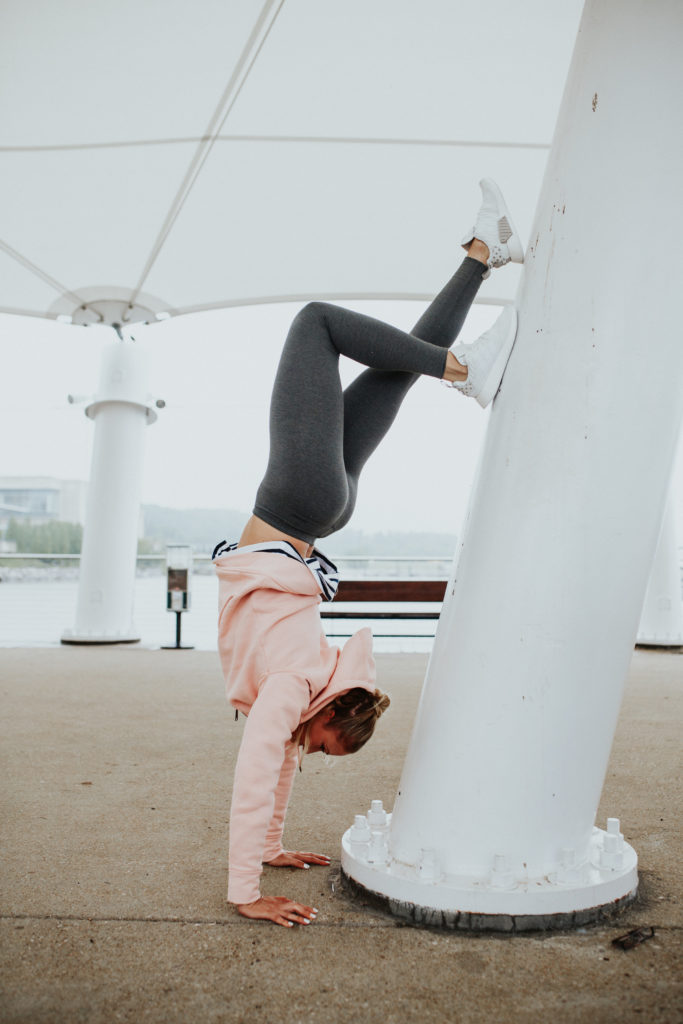 Happy Shopping!
xo
Sarah