Whether you have a beach vacation on the books or you're just heading to the neighborhood pool, it may be time to update your swimwear game. I have always been a bit crazy about swimsuits, probably why I have over 70 suits at home (oops). But I blame my addiction on Miami Swim Week because I have to put the blame on someone!
I have attended 3 swim shows in the past 4 years and am so excited to be heading back in just a few days. At swim week I get to be one of the firsts to see what's to come for next season's swimwear trends and I can't wait to share it all with you! So be sure to follow us on Instagram @fiftytwothursdays and watch our IG  stories for live show coverage!
But for now, peep my favorite suits of THIS season that I featured in Strong Fitness Magazine and shop more of my selections below!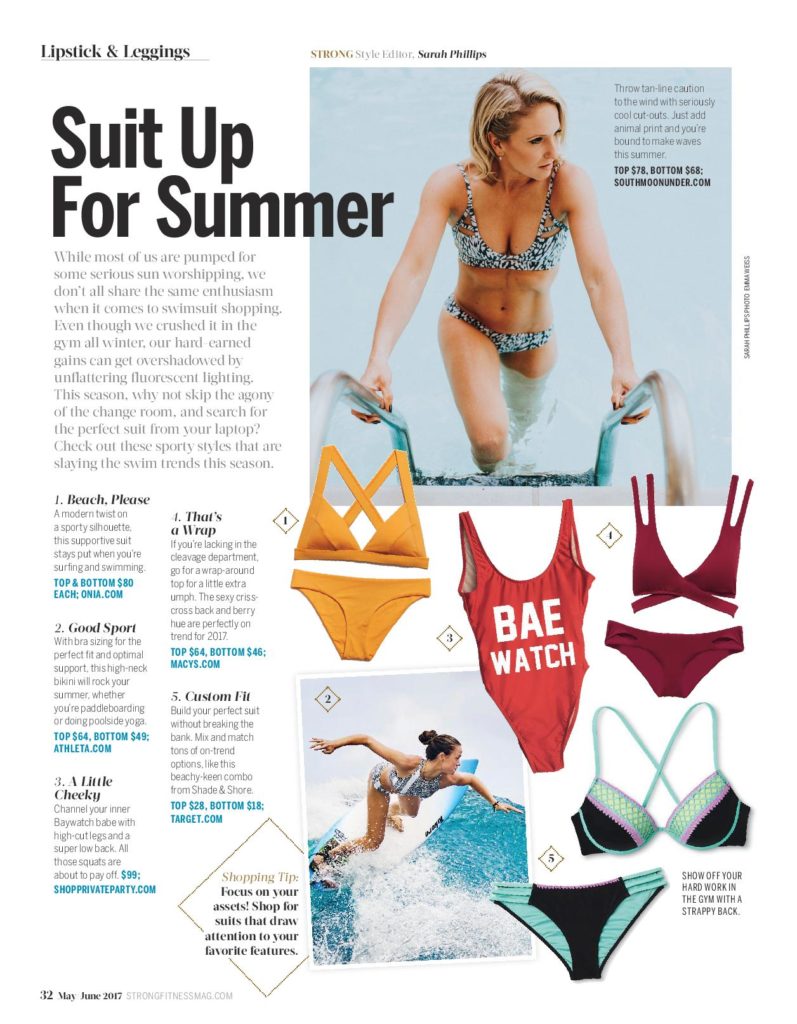 Shop my favorite suits that were featured in Strong Fitness Magazine below: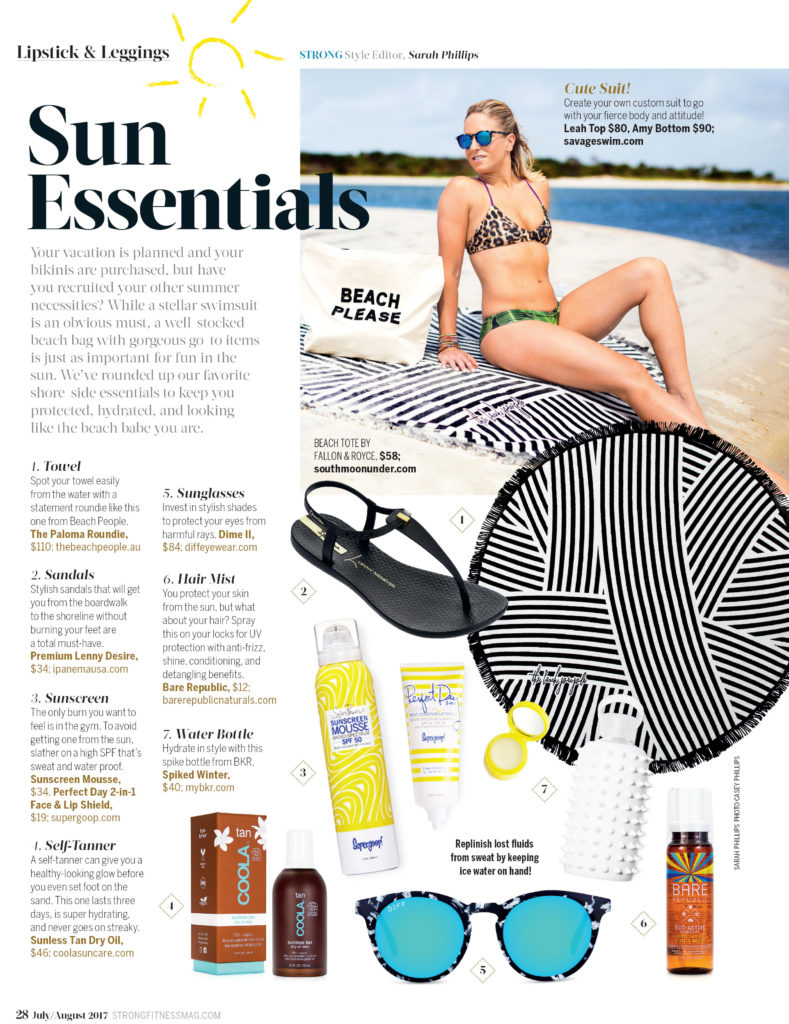 Shop my beach bag essentials that are featured in Strong Fitness Magazine below: