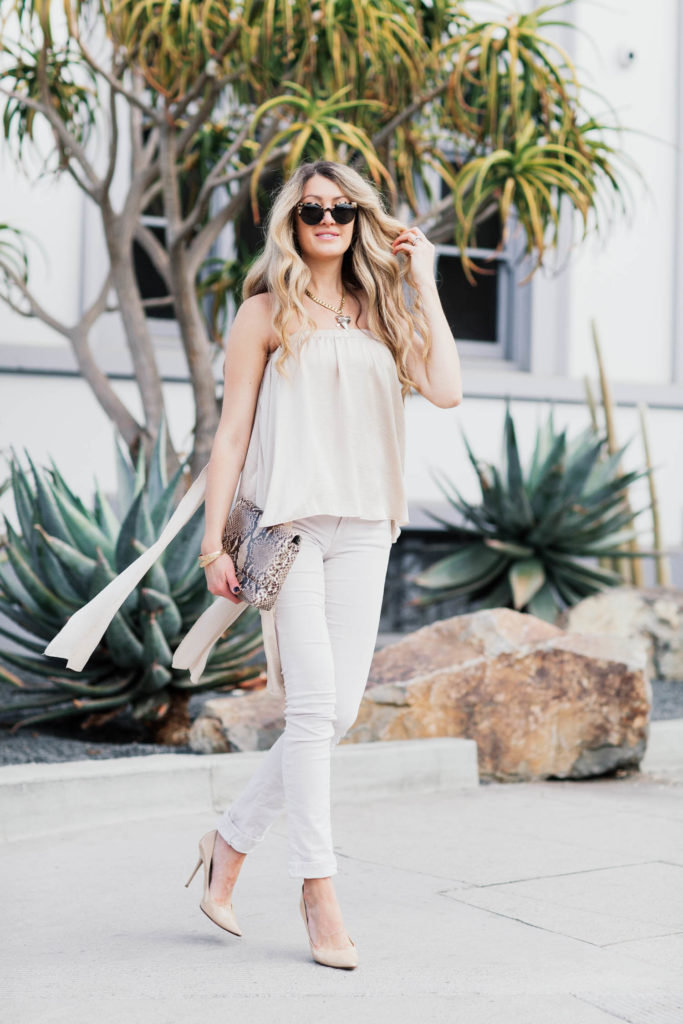 Want to talk about Baby Brain? With the commotion of moving, work, all the craziness of the holidays oh and growing a mini human being in your belly, I completely forgot about posting my holiday dressing for the West Coast. Smh.
So we will make this short and quick because, well you get the idea. Temperatures are a bit on the warmer side here on the west coast despite a few colder weeks and rain. Yes, rain! Hallelujah. I was only 14 weeks pregnant when I shot this look and this top made for the perfect monochromatic holiday outfit. Flowy enough to hide the awkward pudge of a baby bump forming but with a little skin and shimmer to feel elevated and appropriate for a fun night out. Minus the alcohol of course.
Now currently at 23 weeks, this top won't cover much but you bet it will be patiently waiting for me in the back of my closest post baby girl. Funny how 9 weeks on a pregnant lady can make you look and feel like a completely different person! I have fought off the nausea and moved on to heart burn. This will make for a fun holiday season of eating!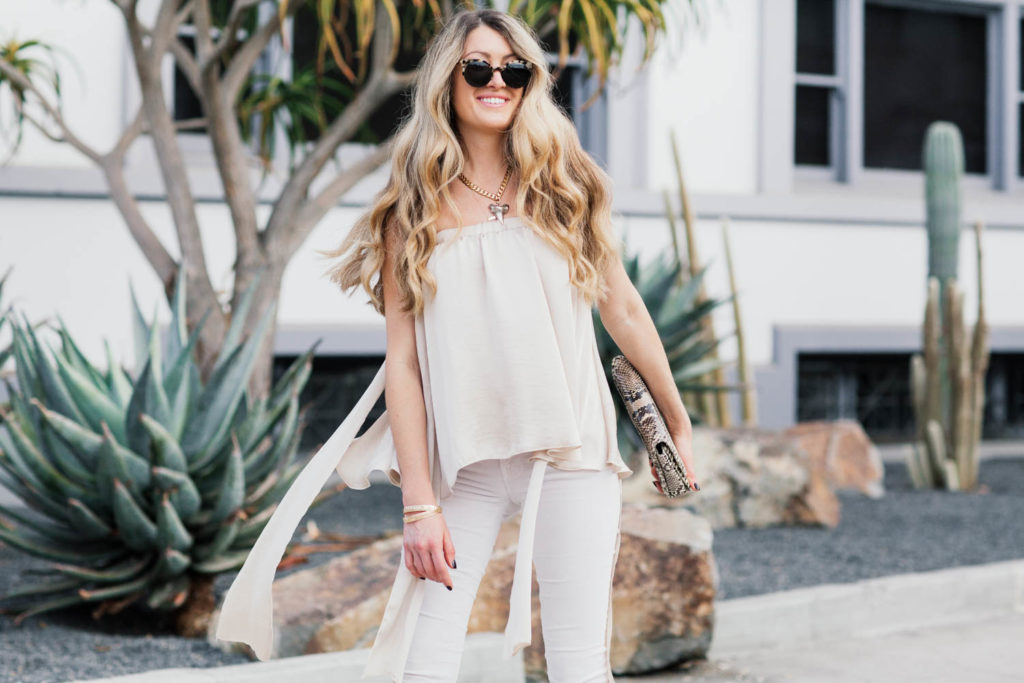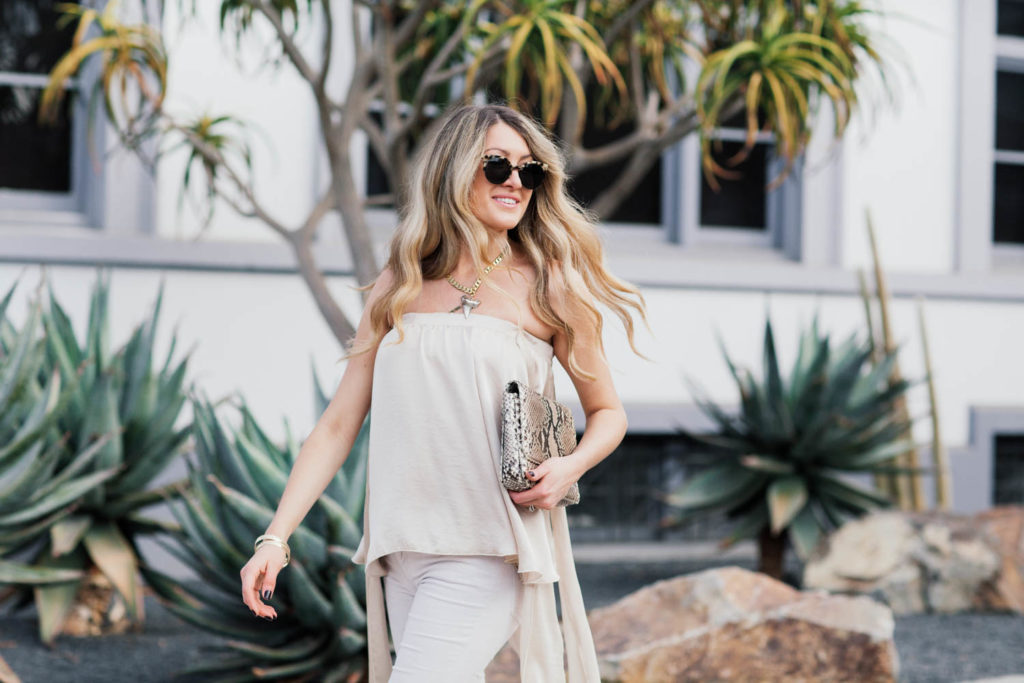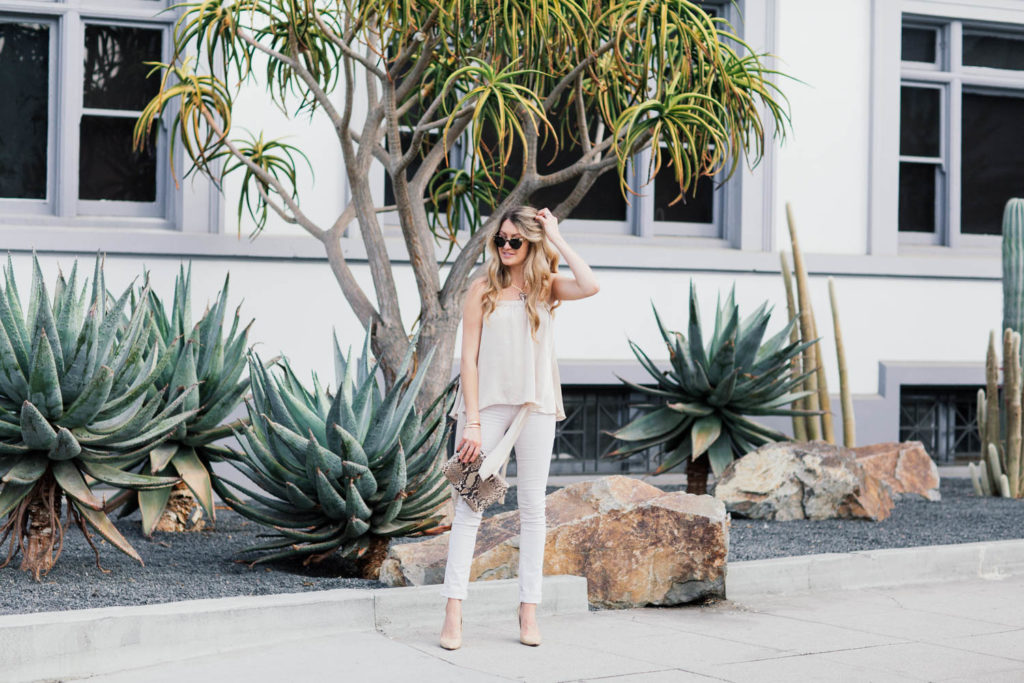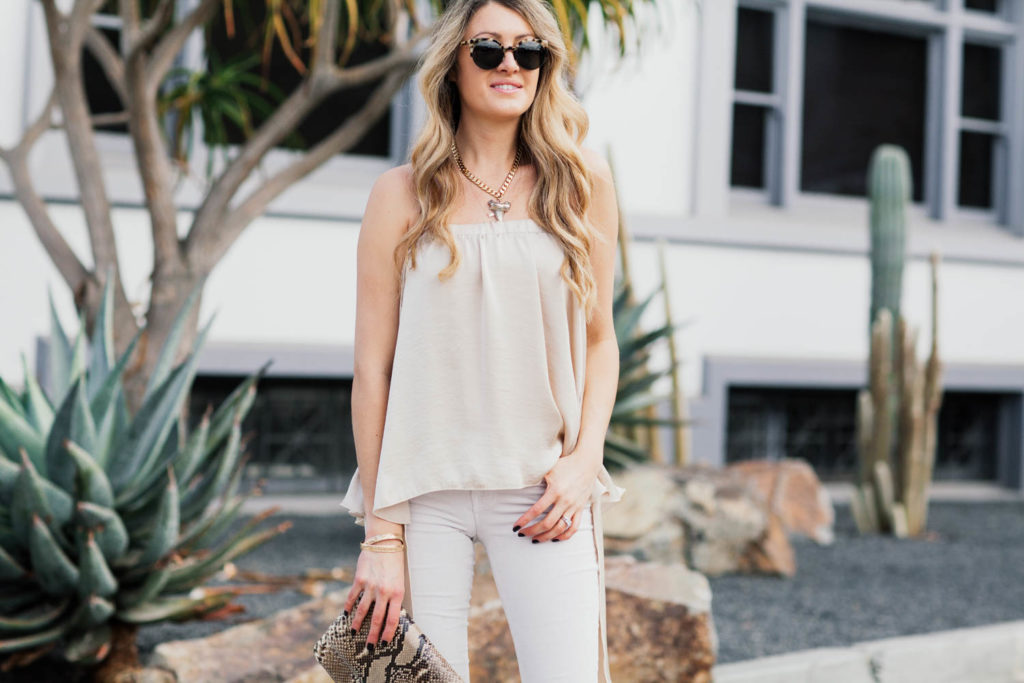 Wearing – Top (Noa Elle); Corduroy Pants (J. Brand: old similar here); Shoes (Jimmy Choo: also love these!); Clutch (Hunting Season); Necklace (Marrin Costello); Bracelets (Honolulu).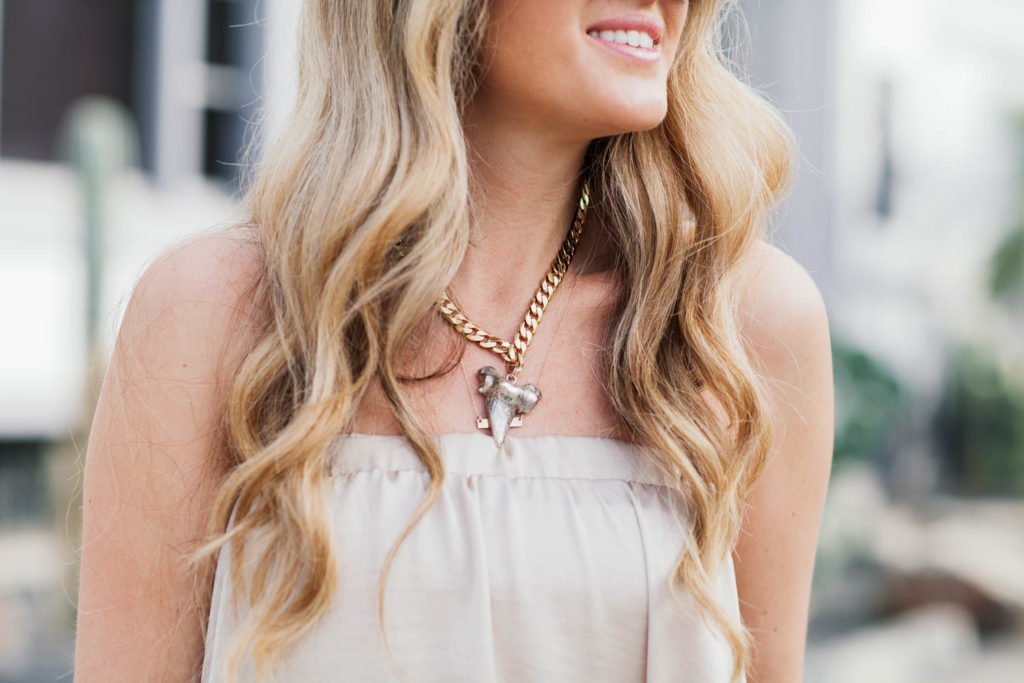 Happy Holidays luvs!
xo
Michelle