For those of you that don't know me, my name is Ashley gray. I'm the artistic director at Salon Emage day spa and also Sarah's hairstylist and friend!  I'm back to talk the latest and greatest in hair trends. I recently just attended my favorite hair show in New Orleans with the best in the industry so I've got lots to cover!!!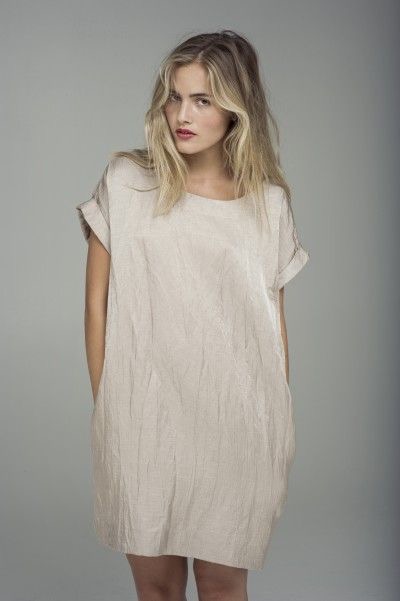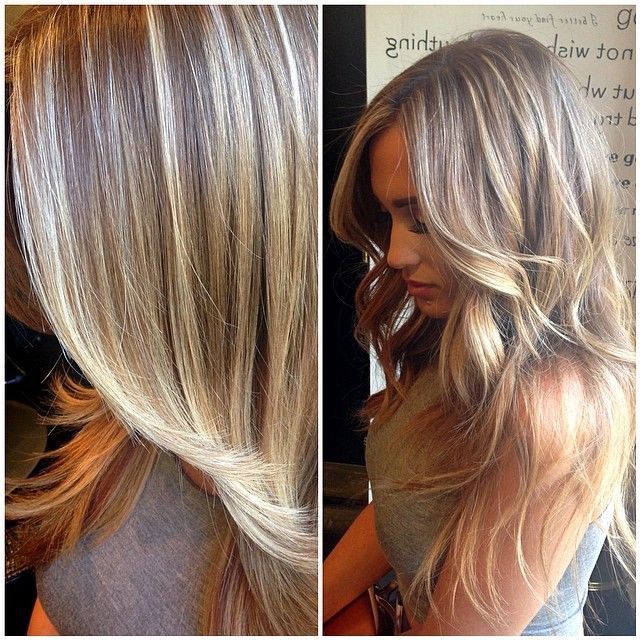 First of all- "grunge is glamour" or "I woke up like this" is what you need to strive for this fall/winter. You are seeing it in fashion with the ripped up "boyfriend" jeans, boho effortless style. Now how does that translate in hair??? Let's first talk color. Ombré is here to stay… However this year, it's broken up to look more natural. You can ask your colorist for balayage hilights or color melting which basically still gives you a "rooted" look with believable hilights and still having your ends being the lightest. However method you get there, you want it to look believable.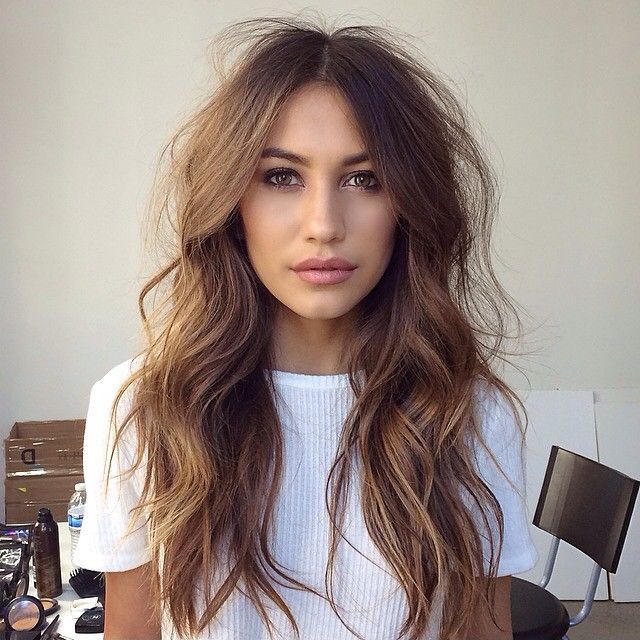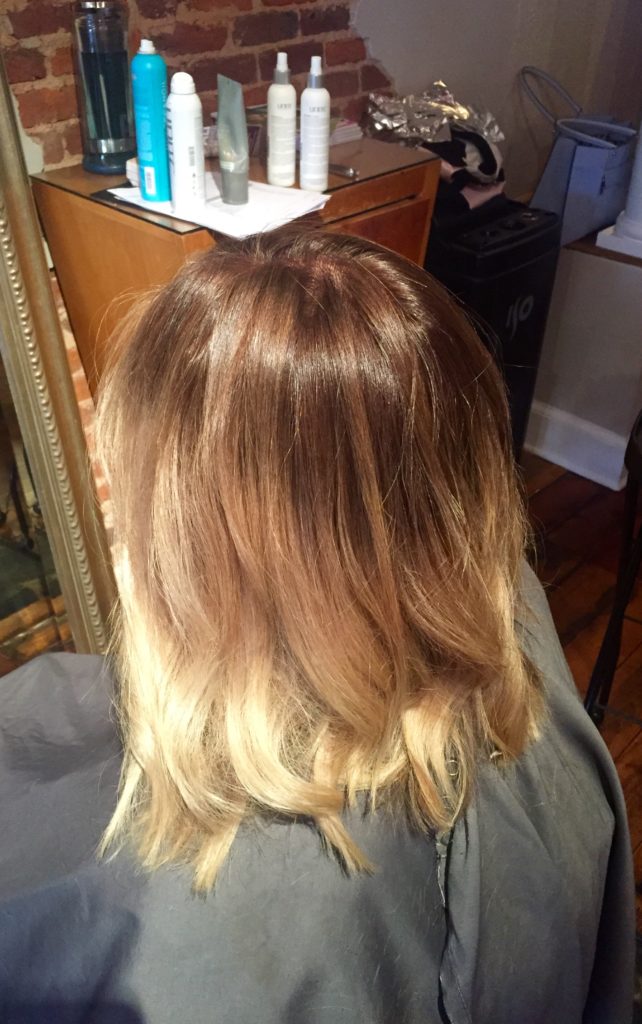 Next, let's talk styling. People are embracing their natural texture these days. If your curly, stop fighting it and embrace those lovely coils!!! You may need a wand to "enhance" them.  We are seeing a lot of waves that aren't too overdone or perfect. A great way to achieve this look is applying beach spray before drying the hair without a round rush. Then using your curling iron, flat iron, or wand; whichever your prefer, to wave your hair. Finish with a dry texturizing spray and maybe a little spray wax. My favorites are Unite Texturiza and Unite tricky spray. Don't get discouraged if it's not perfect… That's what you are going for. Remember, " I woke up like this!"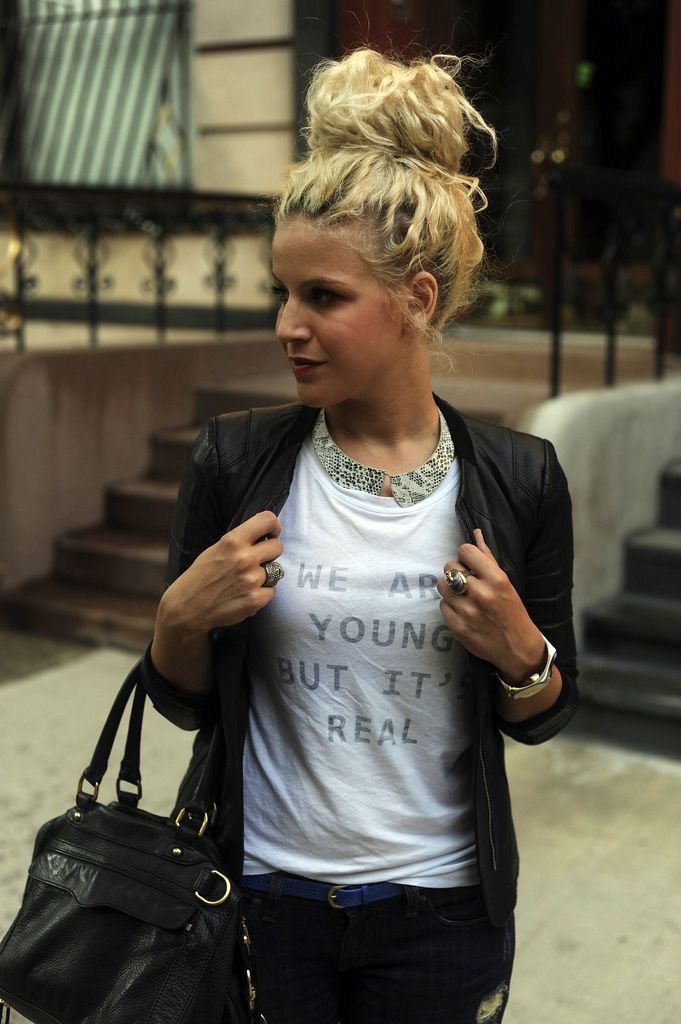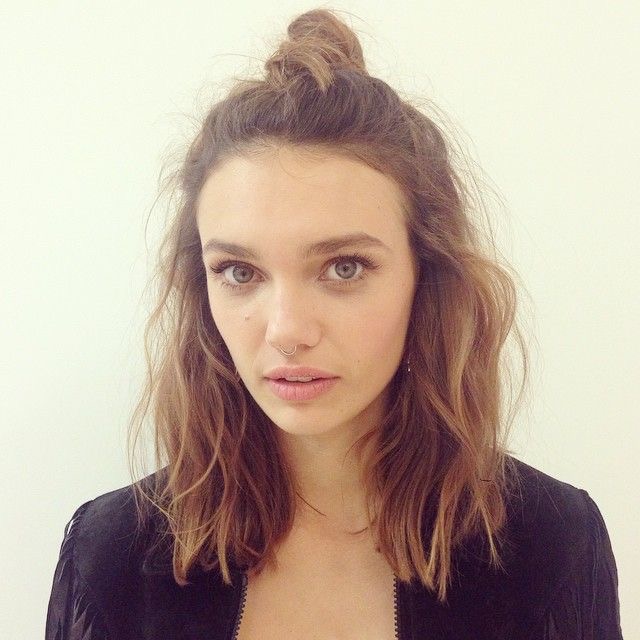 Now stepping outside of the natural look, we are also seeing unnatural hair color to the max!!! Punk is pretty!!!! Pastels, rainbow, bold colors like purple and blue, and of course the granny grey trend!!! Pretty much anything goes these days and nothing is unattainable nor unacceptable anymore. And not just the youngins are rocking this trend. I see it in all age groups. Go all out or if you wanna play it safe, add splashes of color to your existing natural tones.  You will be surprised how addicting it is and every time you see your stylist you'll be asking for more!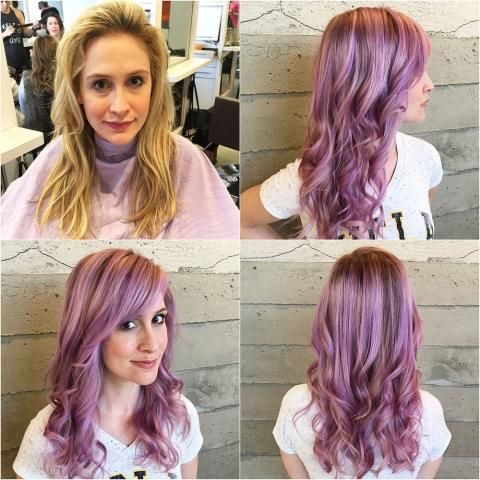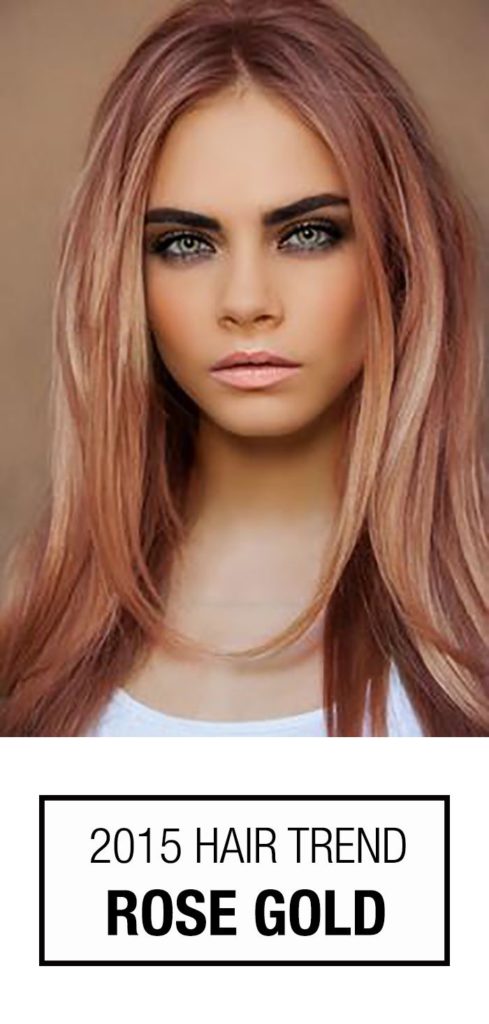 As far as some "punk" inspired haircuts, I'm seeing a ton of disconnection. Cutting a panel to almost the skin on one side, underneath, or mohawking are popular and actually very wearable styles. I actually wear my hair like this and when my hair is down, I can cover it or sweep it over dramatically to expose the undercut.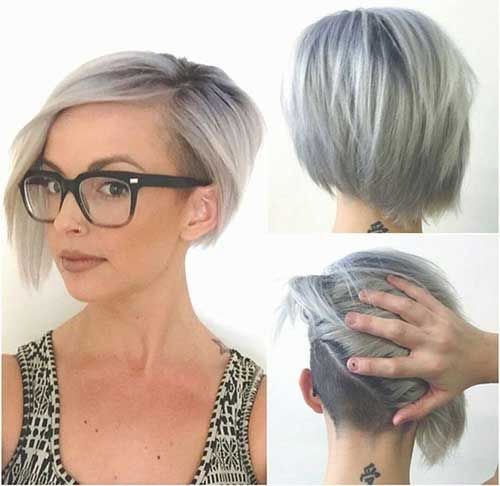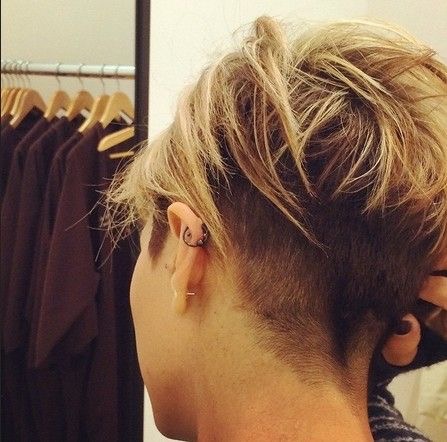 Just as contouring has become so popular in make up, it's trending in hair too. Lightness opens the face as darker pieces shadow. We are also seeing a ton of contouring within the hair color. Adding skinny cool tones throughout a warm base really pops the warm. Just last week I placed skinny blue pieces and a violet red throughout a warm coppery redhead and the color was unreal! It was rich and dimensional and the copper was alive!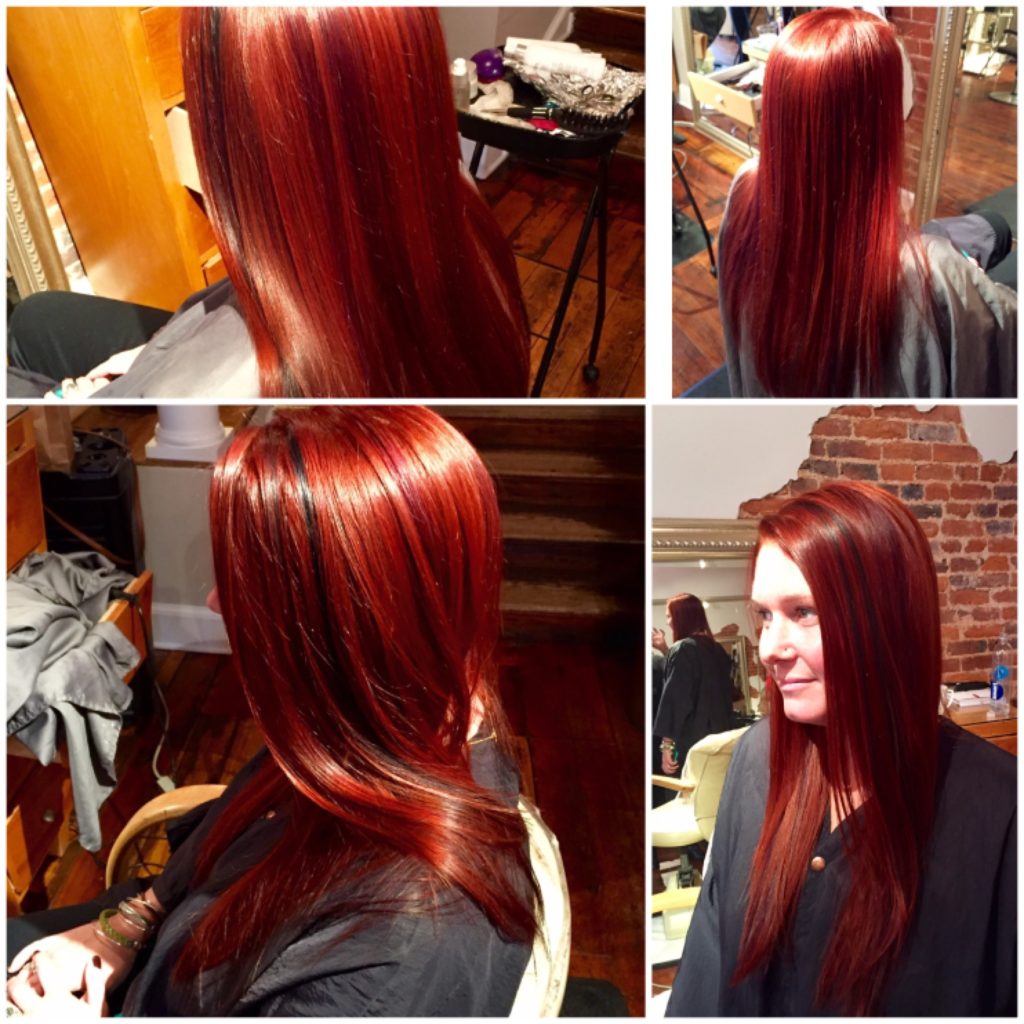 As far as formal styling, same effortless approach applies. We are seeing up styles that look as though you could created it yourself even though obviously you spent time in a salon. Lol!!! Loose braids and texture are all the rage. Feeling a little bold? Creating a Mohawk shape in your up style shows you got edge alongside being glam!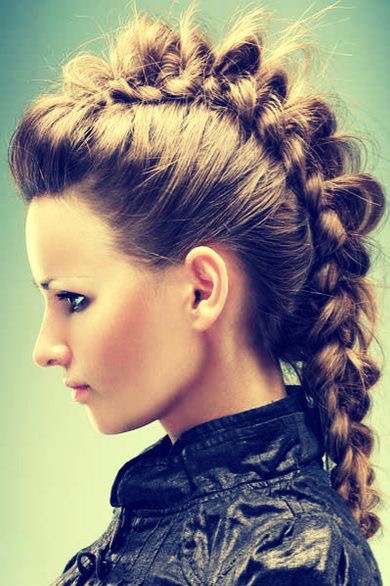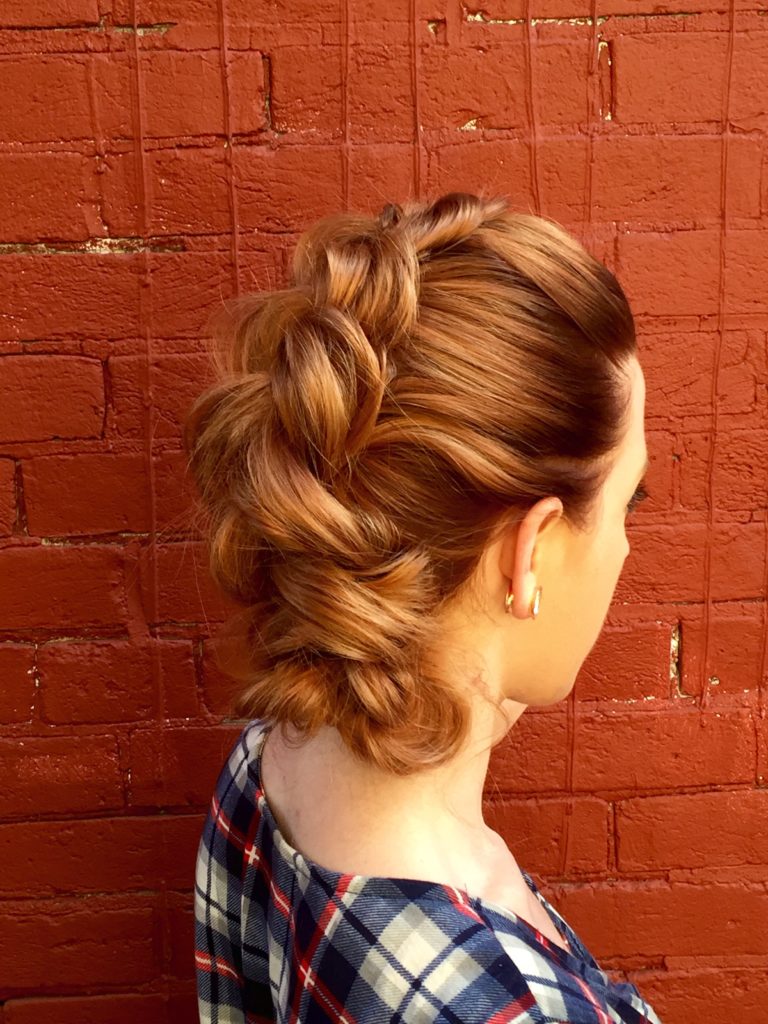 Let's not leave the boys out! Barbering is really coming back and jumping into the hair salons. Men are rocking very tight fades, hard parts, and disconnection leaving hair on top to either sweep back or to the side. And yes, the beards are here to stay too. Sorry ladies if u like a clean shave, but I haven't seen that trend tire yet!!!
Shop Ashley's favorite styling products below:

xo
Ashley Gray of Salon Emage