Have you ever found yourself wandering aimlessly around a beauty store wondering what the heck actually works and what is a bunch of hoopla wrapped up in fancy packaging? We know we have! Shopping for skincare and makeup can be completely frustrating, distracting and many times you walk out with nothing that you had set out to buy and spent over twice your budget. The struggle is real!
With so many options out there, we have narrowed down our skincare favorites for almost every occasion we face during the week. Find our favorites below and even enter to win some of them on our Instagram!
Morning Glow:
Let's face it, literally, our morning beauty routine is the most important routine in our day. It sets the tone for the rest of the day and having that morning glow will for sure give you the confidence needed to conquer your morning all the way till night. We are loving the m-61 line from bluemercury to achieve this starting with the Power Glow Peel that deep exfoliates and helps to firm the skin. It gives us that early 20 something skin that used to come oh so naturally. (Sigh.) We follow this with the Hydraboost eye, cream and body butter to replenish and moisturize our skin in areas that need it most. Boom! Now we are ready for the day.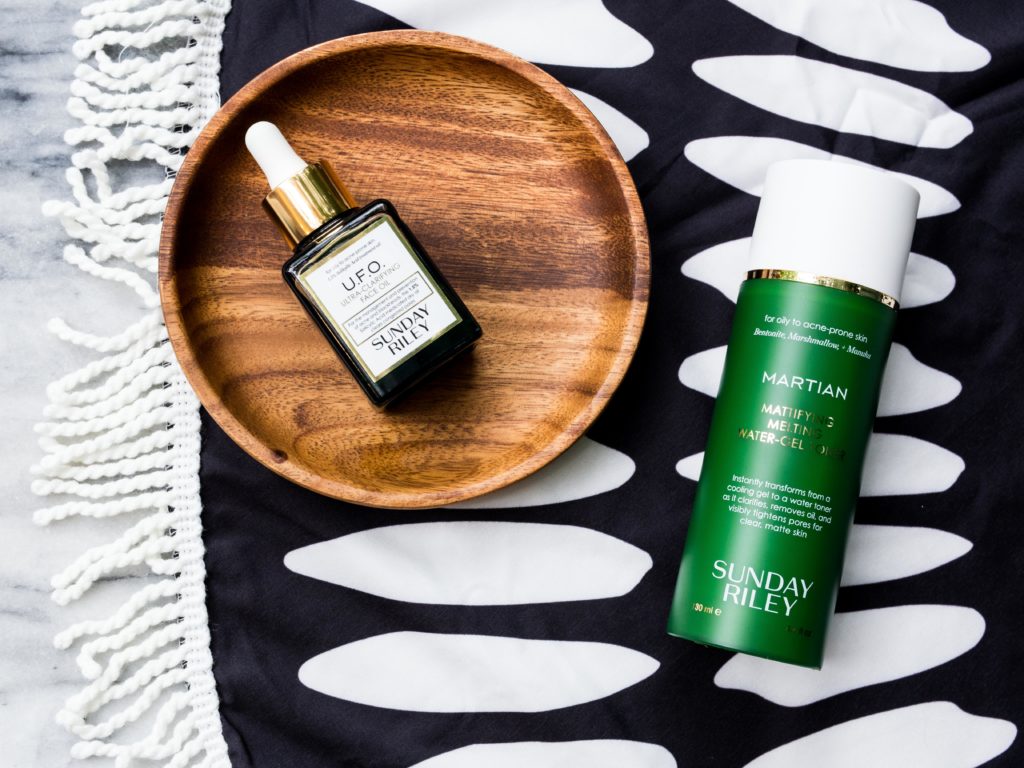 Post Workout Hydration:
A strenuous workout can leave your skin sweaty, dirty and bright RED. If you don't clean your skin right away, you can end up with clogged pores which will lead to breakouts and those dreaded black heads. Realistically, it is hard to pack your entire beauty regimen along with you to the gym and just because of that we went out searching for the best 2 step solution that would reduce redness and help to unclog those pores. Sunday Riley came to the rescue with their Matifying Melting Water Gel Toner and UFO facial oil. The toner quickly cleans away any dirt or debris with the special formula that transforms from a cooling gel to a water toner as it clarifies, removes oil, and visibly tightens pores for clear, matte skin. Then apply the quick-absorbing UFO oil to clear congested pores, treat and prevent acne, and smooth the appearance of fine lines and wrinkles.

Daily Grind:
There is a lot that goes down in the day. With all the hustle and bustle it's always a good idea for quick makeup touches to keep your head in the game. The 'Dior Airflash' Spray Foundation can be found in both of our bags for a quick touch up with flawless results achieved with the Dior 'Backstage Brush'. For lipstick we usually opt for a richer, lady boss color during the day like our favorite long-wearing colors from Clarins.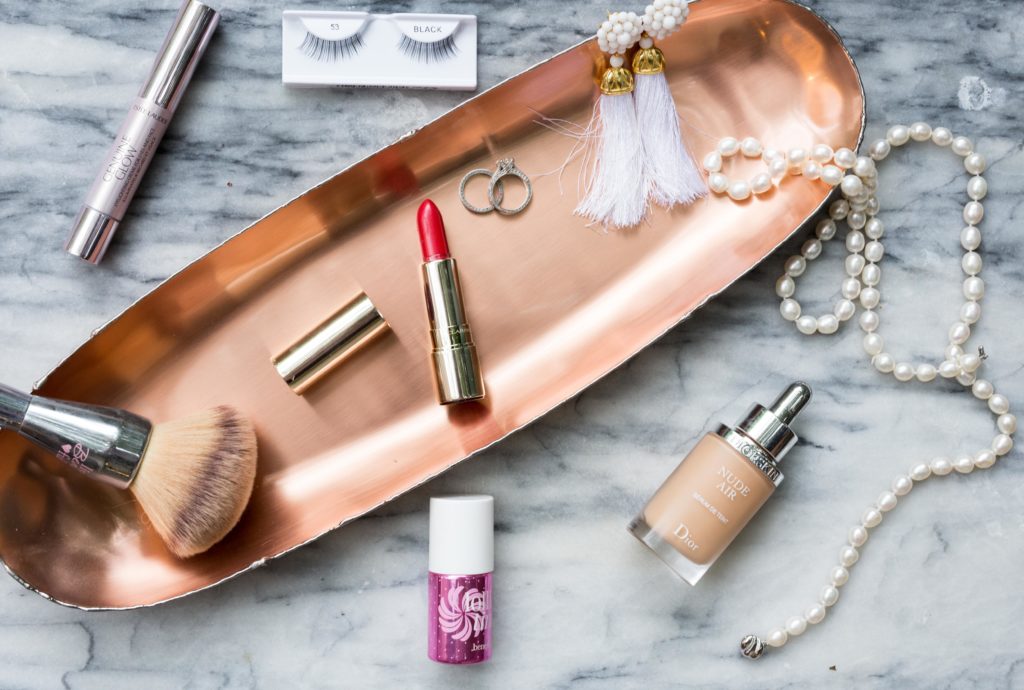 Date Night Glam:
We both try to plan date nigh with our hubbies at least once a week. It's a fun opportunity to connect with each other, experience something new and get all dolled up of course! A few of our favorite products for date night are Dior Nude Air Serum Foundation for flawless looking skin, a bit of Lolli Tint on the cheeks for subtle rosey glow, a pair of false lashes for a fluttery and flirty eye and top it all off with a bright red lip from Clarins.  We love packing our Genuine Glow stick in our purse to touch up our cheeks and lips when we freshen up mid-date!

xo
Sarah and Michelle