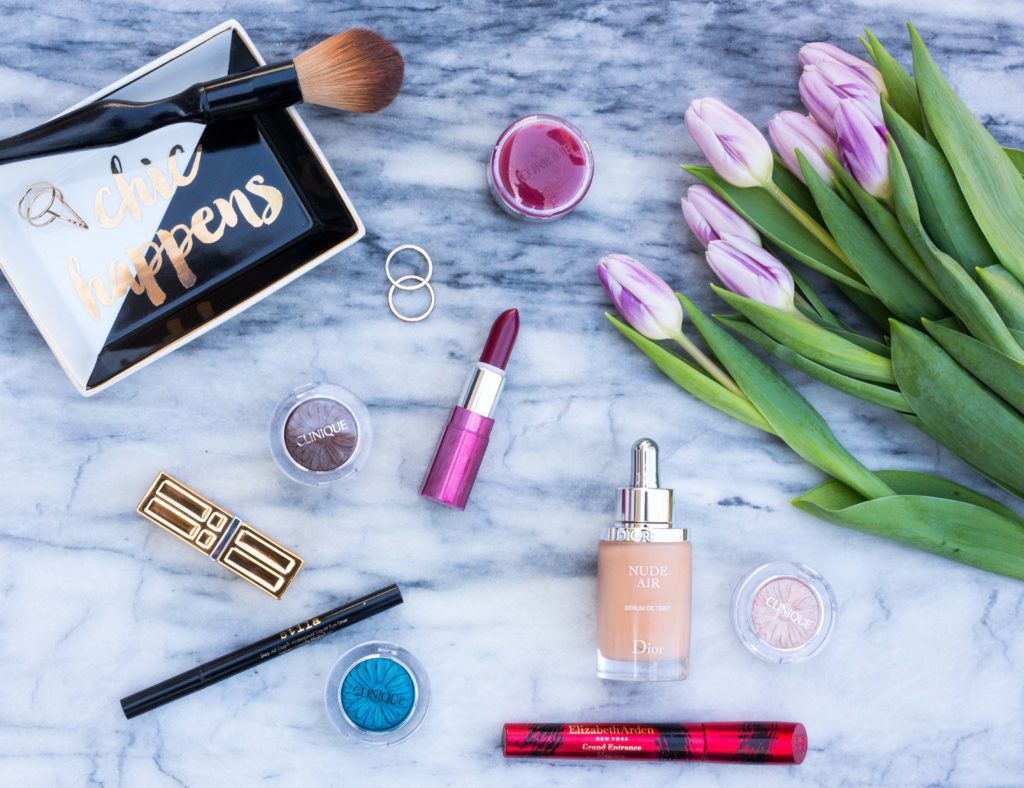 Spring has sprung and now that we are in the midst of updating our wardrobes for warmer weather, it's also time to think about freshening up our makeup and skincare routine as well. And let us tell you, the beauty trends for Spring 2016 have us feeling a little bit giddy and also a bit nostalgic as well. It's the season for bright red lips, electric blue eyes, glitter and false lashes. Say goodbye to the barely there makeup looks and dare to be bold this spring!
We are breaking down some of our new favorite skin care and beauty products that we have tested, loved and can't live without this spring!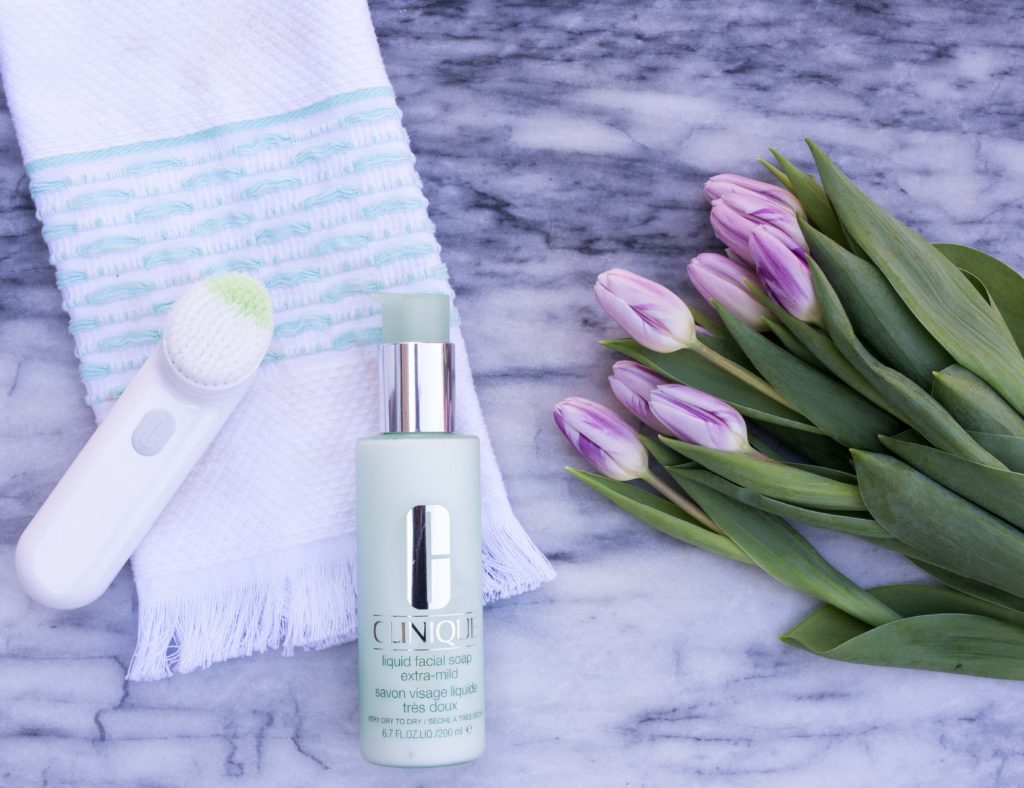 Clean Skin: A pretty face starts with clean skin. We are loving our new facial cleaning system from Clinique. We use it in the morning to wake up our skin with Clinique's cleansing lotion and then at night to remove all the makeup/dirt/sweat or other nastiness that has occurred on our face during the day. If we have one take away from this post, it's to WASH YOUR FACE before bed. It will do wonders for your complexion!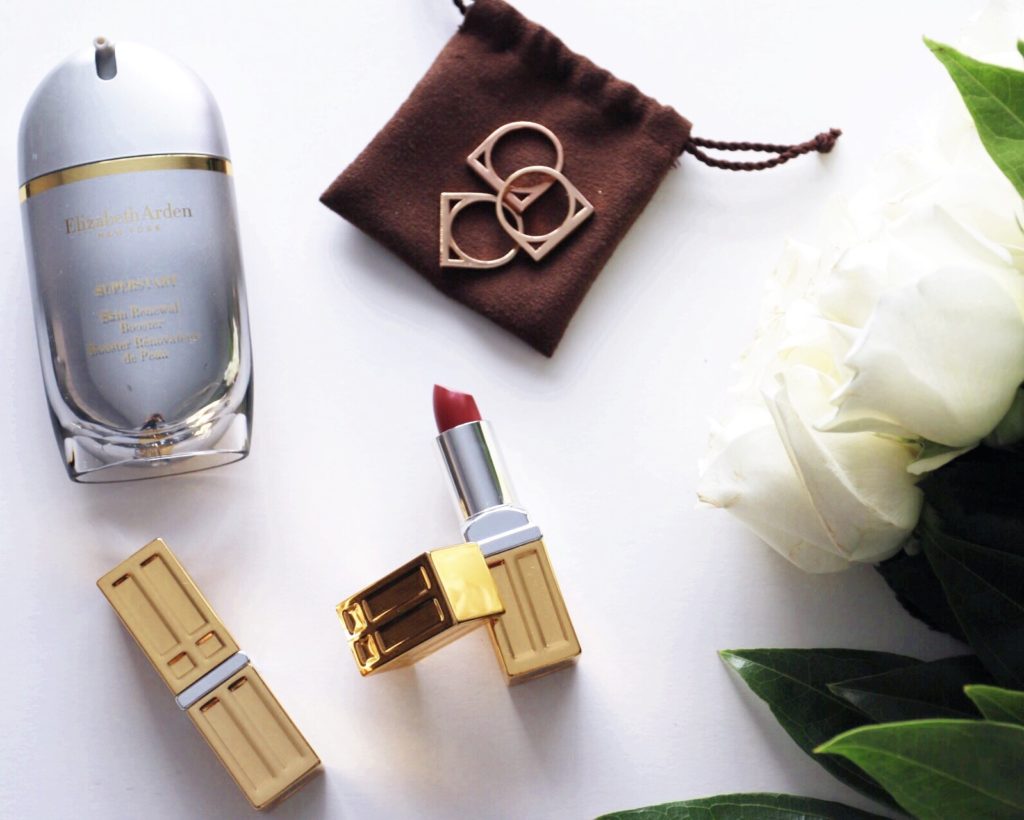 Skin Boost: Once your skin is clean and clear, it's time to repair the damage done from the inevitable age and the normal day to day activities that reek havoc on our skin. We are obsessed with the Elizabeth Arden Super Start Serum because it boosts your skin's own ability to renew and is super light so it feels great under your moisturizer or serum that you use next.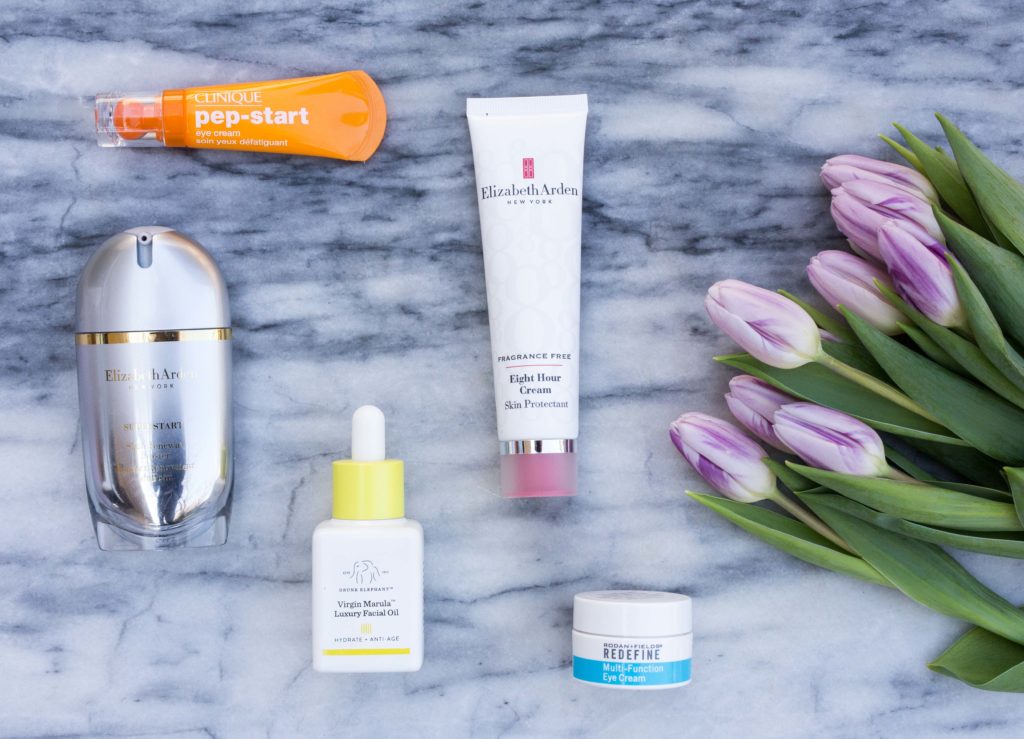 Facial Oil: We were hooked after day 1 of using our Drunk Elephant Facial Oil. It is super hydrating and gives a glow to even the sleepiest looking skin. We love using this facial oil at night before bed or in the morning after putting on our serums. Just make sure you give your skin enough time to soak it in before you apply any other moisturizers or foundations.
Eye Creams: Your eyes say it all. If you are tired, happy, sad or hungover your eyes show it first. That is why we use the best of the best when it comes to our eyes. We both love the Redefine Multifunctional Eye Cream by R+F and also Clinique's Pep Start.  We use Pep Start in the morning to help waken up our sleepy eyes and the Redefine cream works wonders at night (but it is also recommended to use twice a day).
Moisturizer: Spring time is all about glowing skin and an important step to help achieve this is making sure that your skin is given the moisture it needs. To do this you should make sure you are drinking plenty of water (as this has a huge effect on how your skin looks) and that you are applying the correct moisturizer to your skin to give it that extra boost it needs. We are huge fans of Elizabeth Arden's long time beauty staple, The Eight Hour Cream. This all-in-one beauty secret calms, protects and hydrates skin for up to eight hours. It has also been known to shapes brows, smoothes cuticles, and restores your skin's shine. It really does it all!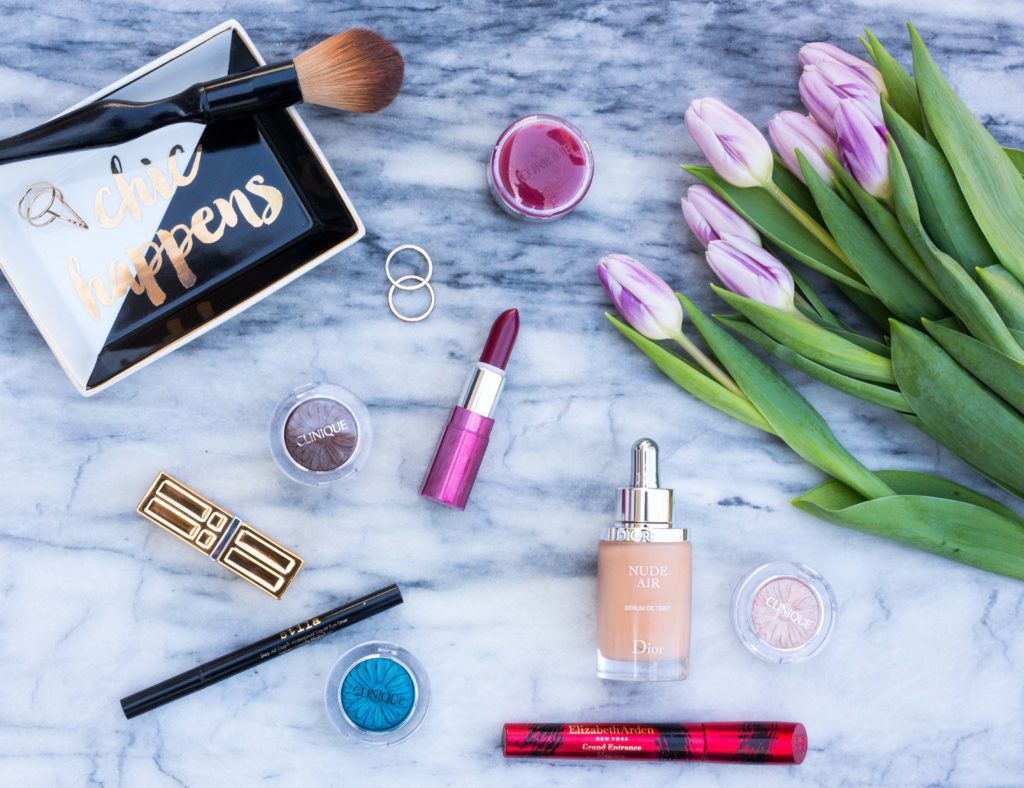 Foundation: We both love Dior foundation, it has been an old trusty for us for years. Sarah loves Nude Air and Michelle loves Dior Flash. Both are super light, give you a beaming glow, even skin tone and cover any blemishes or dark spots you are trying to hide. We seriously can't live without these foundations!
Lips: Bright polished pouts are huge this spring, so don't be afraid to experiment with color when you are shopping for new lipsticks. We are obsessed with these cute Clinique Pop Lip Color + Primer lipsticks because the colors are on point, they go on light and keep our lips super moisturized for around 8 hours.  Clinique also has some pretty genius Lip Pots that have a lip scrub and tinted lip balm built in. Perfect to keep on hand when you your lips start drying out mid-day. For deeper and longer lasting color, we love Elizabeth Arden's Moisturizing lipsticks. They have some gorgeous red colors that are absolutely perfect for those Spring nights out on the town!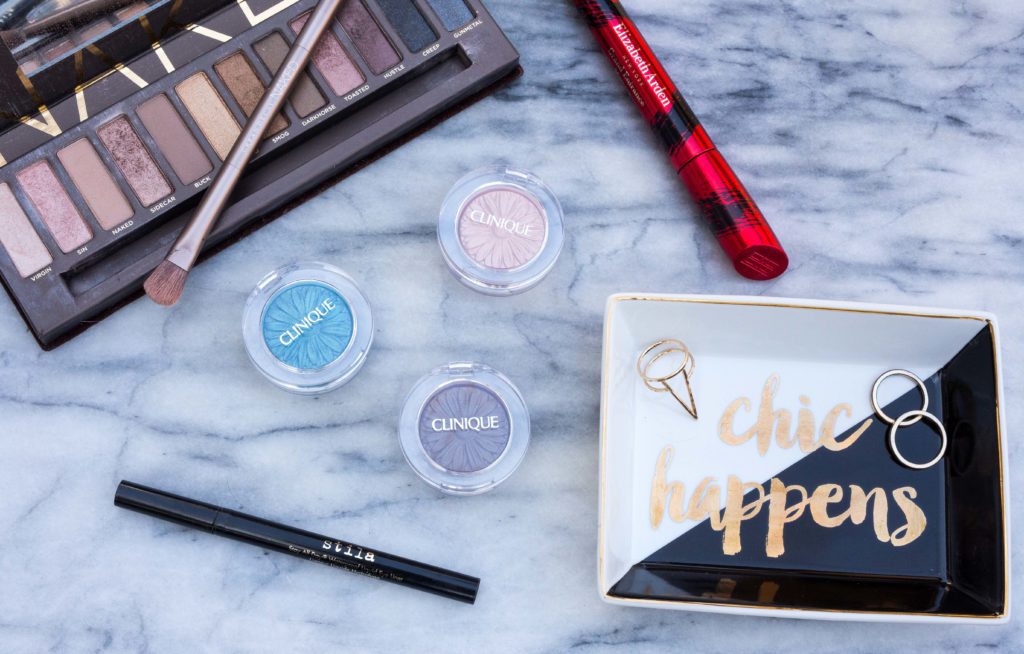 Lids: Spring 2016 is all about taking risks and not only in fashion but with your makeup too. We are talking bold and shimmery lids with pops of blue, bronze and even adding glitter! Clinique has come out with some daring colors this spring and we are digging it. Just be sure to go with a lighter more neutral lip when you apply the blue shadows, you don't want to be mistaken for an 80's prom queen. You also can never go wrong with one of Urban Decay's Naked eyeshadow palettes. These colors are always on point! We both still love Stila Liquid liner for those cat eye looks and for voluminous yet separated lashes, try Elizabeth Arden's Grand Entrance. Find more lid inspo here.
Shop Our Top Spring Beauty Picks Below:

xo
Sarah and Michelle