Summer may be winding down but that doesn't mean you have to say goodbye to that sun kissed glow! Make your golden complexion last through the fall with some of our favorite skincare/beauty products. Bronzers are essential when trying to achieve that golden goddess glow but that's not all there is to it. Skincare and water intake plays a huge in getting that dewy complexion, so we try to remember to hydrate and to prep our skin before anything goes on it. Here are a few of our favorite skincare products that we use before we dust on our favorite bronzers.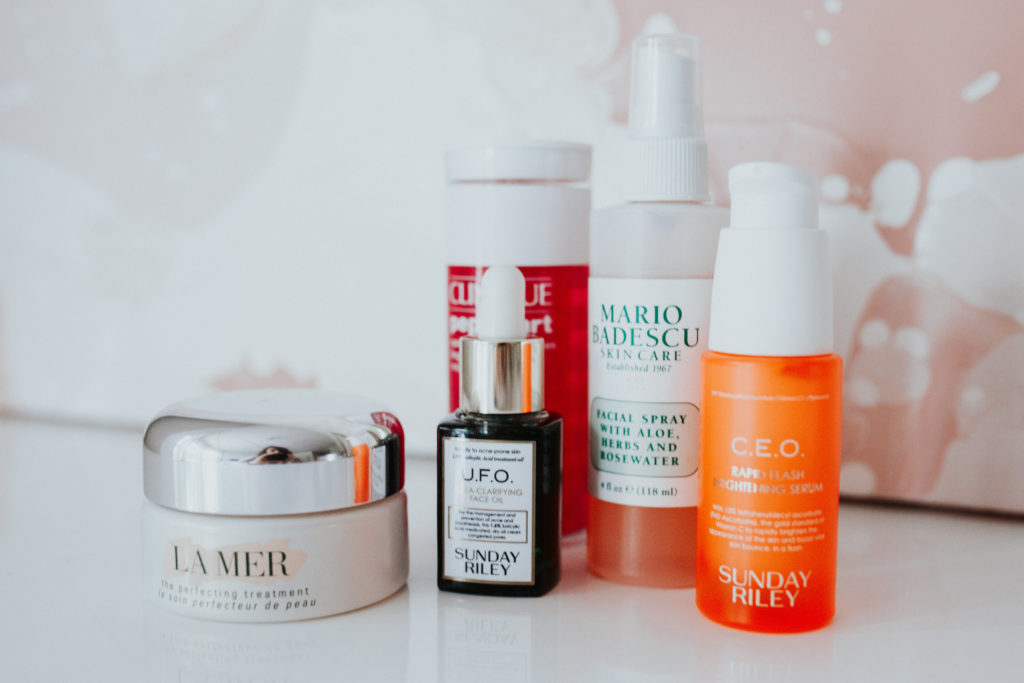 Rapid Flash Brightening Serum– After I cleanse my face, I put on a thin layer of this serum and instantly notice a boost in the radiance of my skin.
UFO Clarifying Facial Oil– My skin always seems pretty dry, so facial oils have been a life saver for me. In my opinion, Sunday Riley makes the best on the market and this one won't clog your pores!
Everskin Moisturizer/Sunscreen– After I let my serum and oil soak in, I apply a thin layer of sunscreen so that I am protected against harmful rays. The worst thing you can do is go out in the sun without protection on your face. No one wants premature wrinkles!
La Mer Skin Perfecting Moisturizer– This stuff is like liquid gold. I swear by it! Since it is so expensive, I only use when I have a photoshoot or am doing something special. It makes my skin look flawless!
Clarins Radiance Boosting Drops– Add these self-tanning drops to your moisturizer for a skin boosting glow!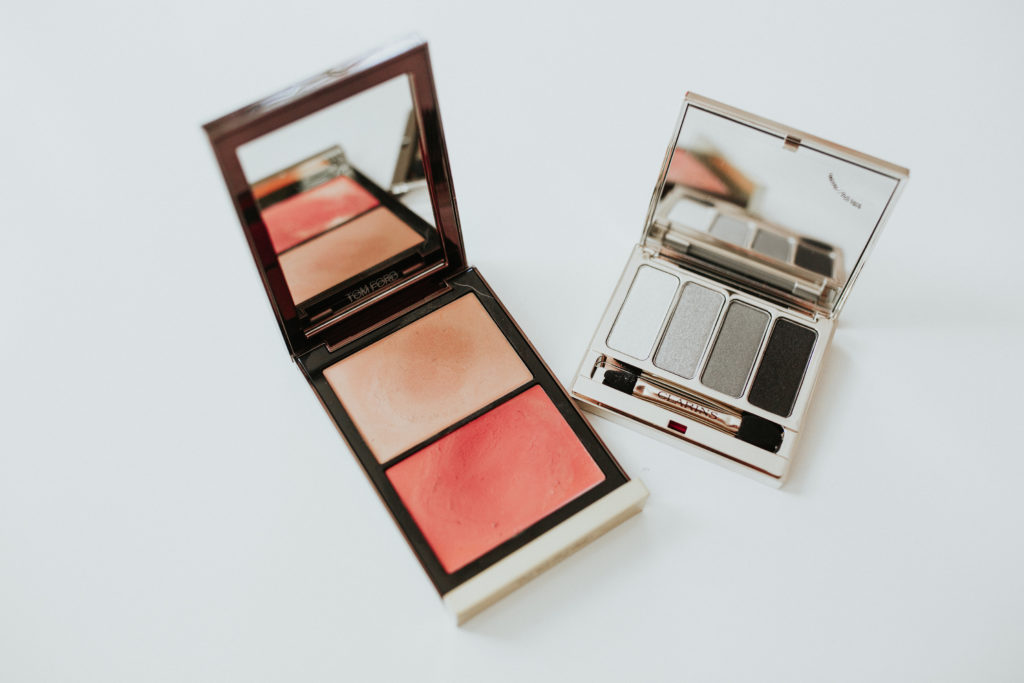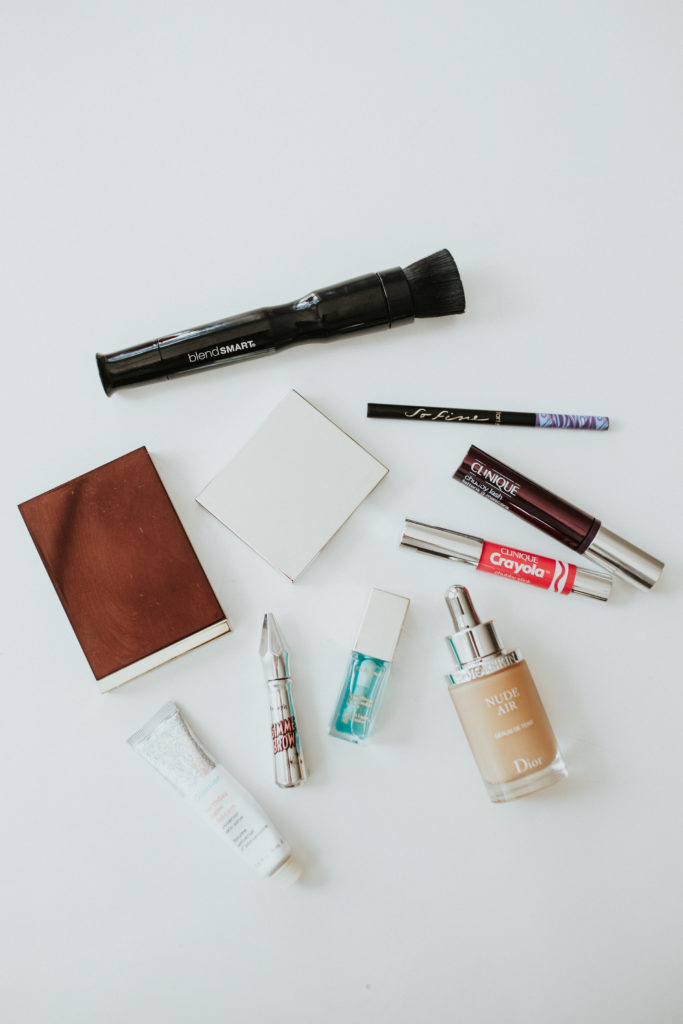 Once your skin care regimen is complete, it's time to put a little life back into your skin. Instead of frying yourself in the sun, fake it with some of our favorite bronzers and highlighters listed below.
Clarins bronzer– Swipe this all over tue skin for. A golden sun kissed look without going over board.
Tom Ford blush + highlighter – One of my favorite products I have found this year. A bit pricey but this palette will last you an entire year, I'm sure of it! It's creamy and gives you a dewy glow to finish any look. I get compliments on my skin pretty much every time I wear this product.
Anastasia contour palette – love this palette because it has every shade I need to contour and sculpt my cheeks.
Blend Smart Makeup Brush– Probably one of the coolest beauty inventions that I have tried. This electric brush does all the work for you and blends out your foundation perfectly. Just dab a few dots on your forehead, cheeks, nose, and chin and let the brush do the rest of the work. You also will notice that you use way less product with this brush!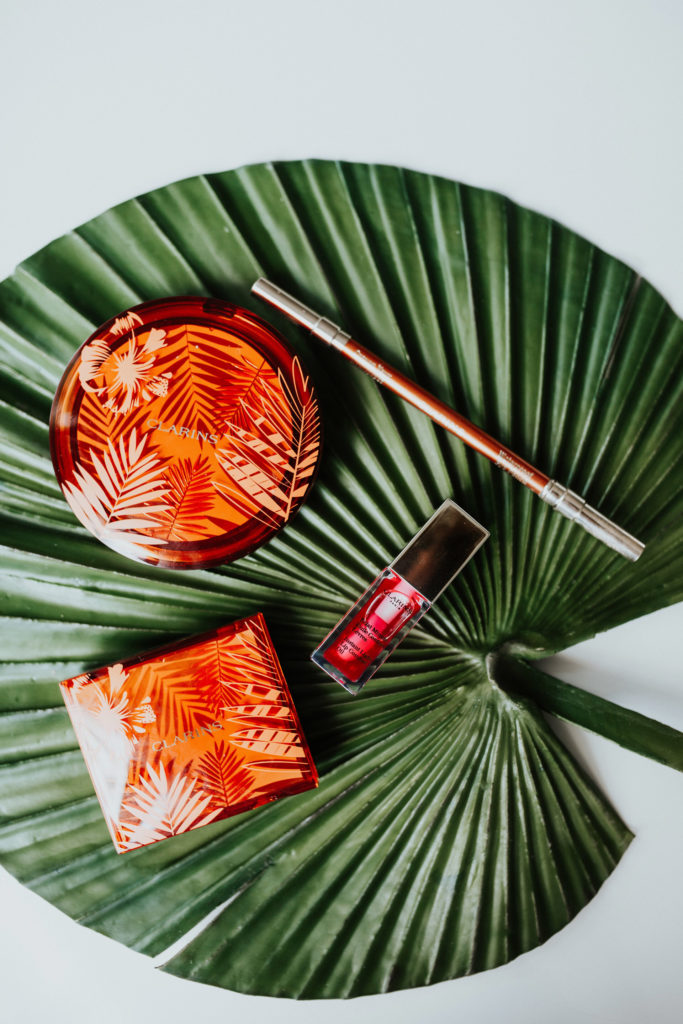 Clarins eyeshadow – Love these colors because they make your eyes pop and compliment your tan.
Clarins golden eyeliner – Make blue eyes pop with this golden liner. Love it mixed with a smoky eye!
Clarins lip oils – Super hydrating and feels amazing on your lips after a day in the sun.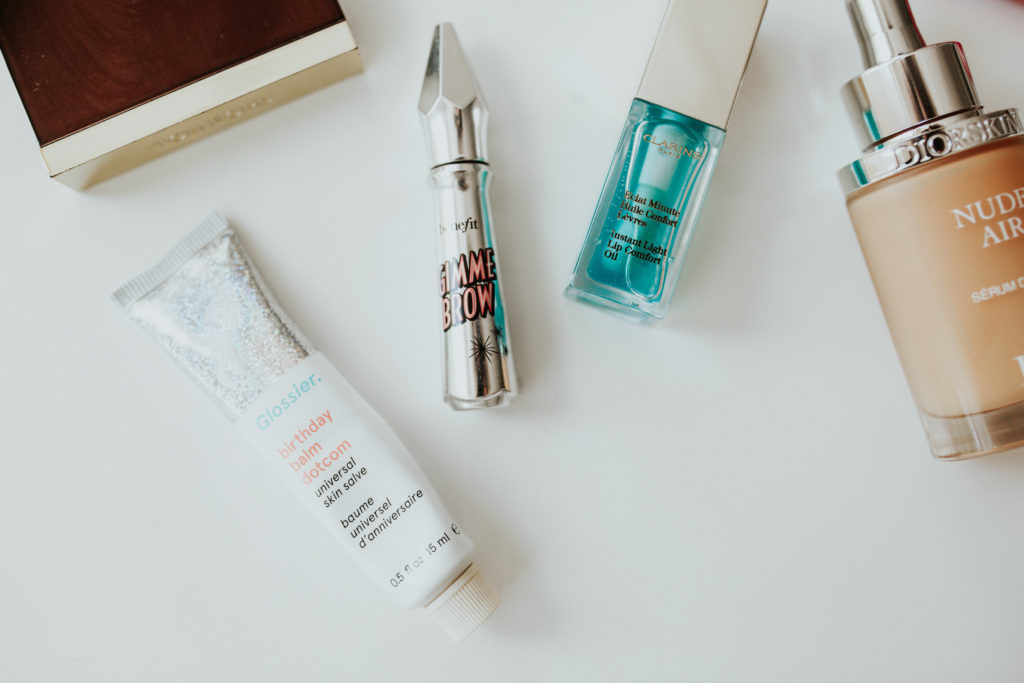 Glossier Birthday Cake Balm- I had to throw this one in here because it tastes and smells soooo good! I put this on before I layer on any lipstick or lip color.
Dior Nude Air Serum Foundation– This has been a go-to of mine for at least 2 years now. I haven't found a foundation that even comes close to giving me the same amount of coverage without being thick and cakey. This feels like a serum when it goes on and you hardly can tell it's there!
Gimme Brow – I have light brows and features, so dark penciled in brows just aren't for me. This brow gel gives my eyebrows a little hint of color that make them look like they actually exist!
xo
Sarah