This Mask Is So Good You Can Skip The Spa..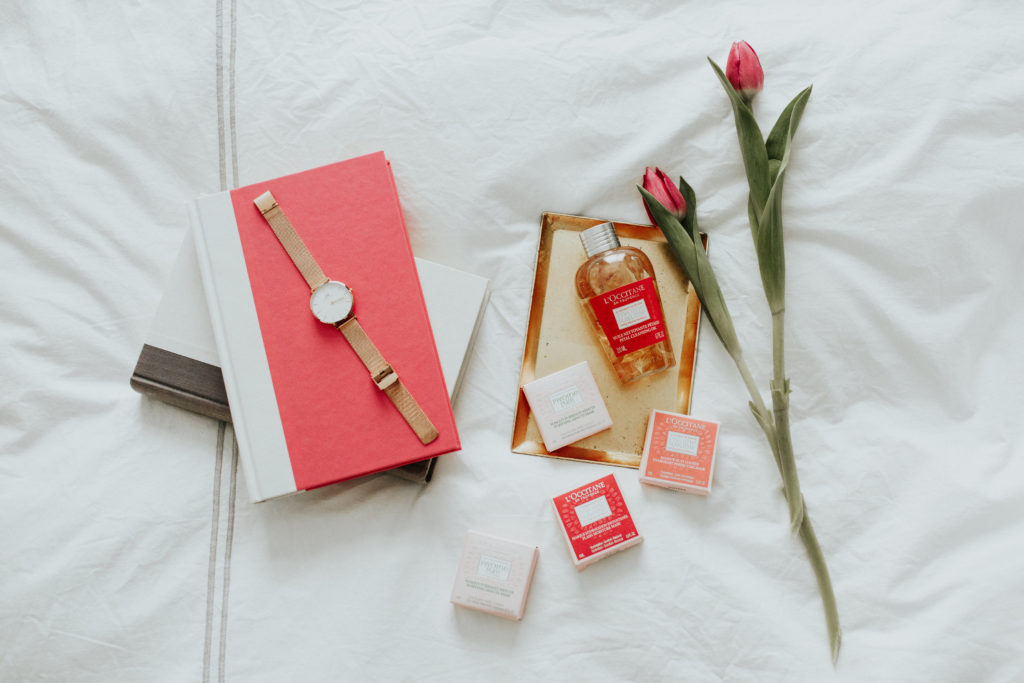 Keeping with a skin care routine can be hard. Hell, sometimes I don't have the energy to take my makeup off before bed. So sticking to an entire planned out skin regimen seems like something that is just beyond my capabilities.
When I'm home with my entire medicine cabinet full of products at my fingertips, I am more apt to following the steps I need to take towards getting that glowing skin but when I'm living out of my suitcase for a week and you can kiss any progress I may have been making sayonara.
Packing all of your beauty products can be so daunting when traveling. Mostly because if you decide to bring a full sized product with you, that automatically means you have to check your bag. Which also means adding on at least an extra hour of time at the airport and who wants that?
So when I head out on a trip, I usually pair down my skincare approach to fit my travel needs and that means pretty much everything I pack is travel sized. Which means, most of my beloved masks, serums, lotions and such are OUT. But when L'Occitane recently sent us these individually packaged moisturizing mask pods, I knew I had found my travel-friendly skin savior. They are perfect for throwing in your makeup kit since they take up literally no space at all and they are super hydrating.
What's better than pampering yourself when you are on vacation? Throw on that comfy hotel robe, slather on a generous helping of one of the L'Occitane Peony masks, pour a tall glass of vino, kick back and enjoy. Trust me, your skin will thank you after a long day of touring and you don't have to pay outrageous hotel spa prices! Now you can go splurge on those gorgeous heels you have been eyeing instead. You're welcome.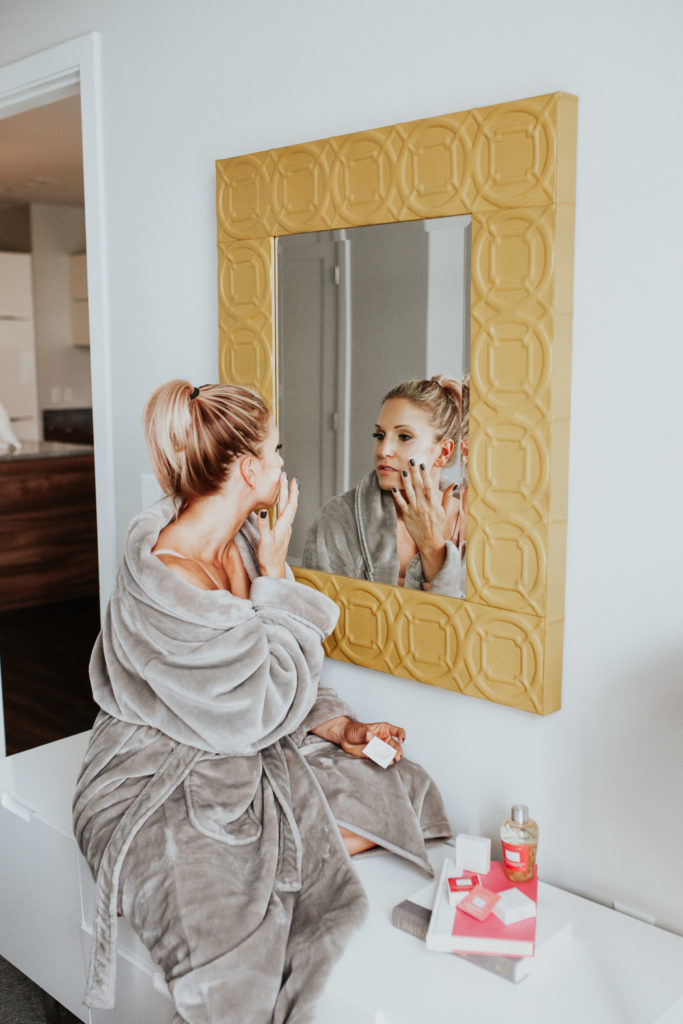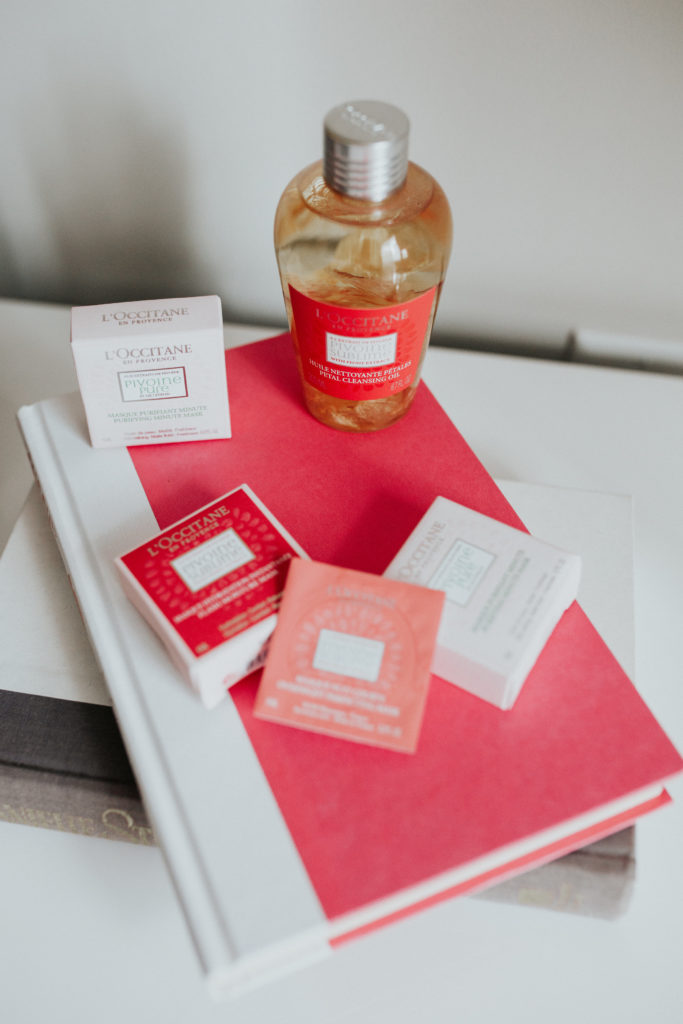 Try all four products from the Peony Collection
Peony Flash Moisture Mask ($6), Peony Overning Perfecting Mask ($6), Peony Purifying Minute Mask ($6), Peony Petal Cleansing Oil ($35).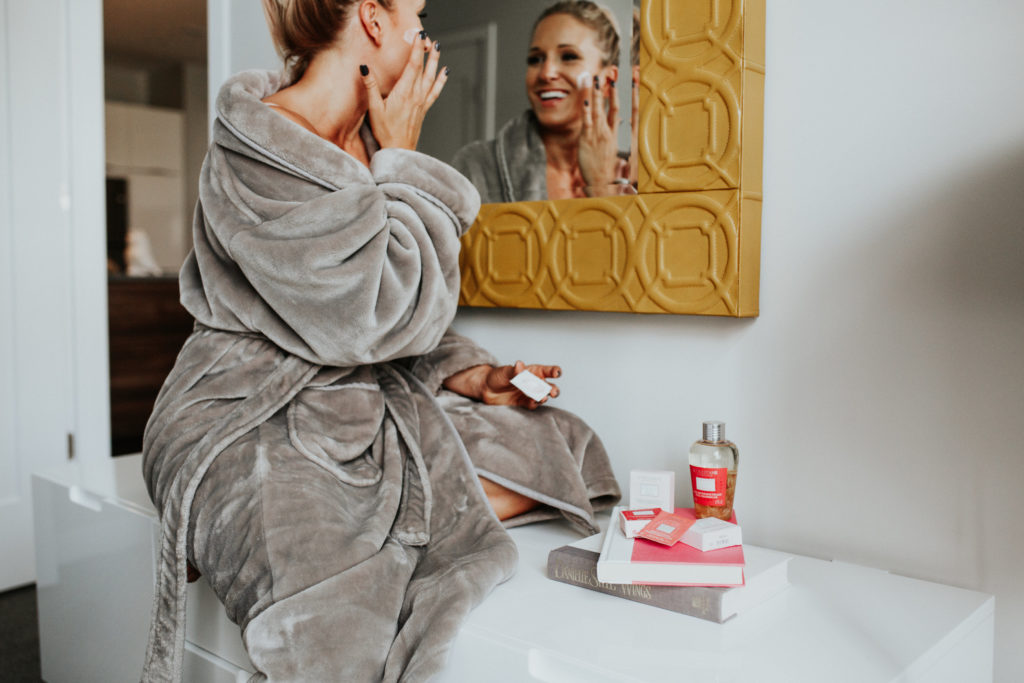 This post was sponsored by L'Occitane. All opinions are my own.
Photos by Emma Weiss
Happy Travels,
Sarah