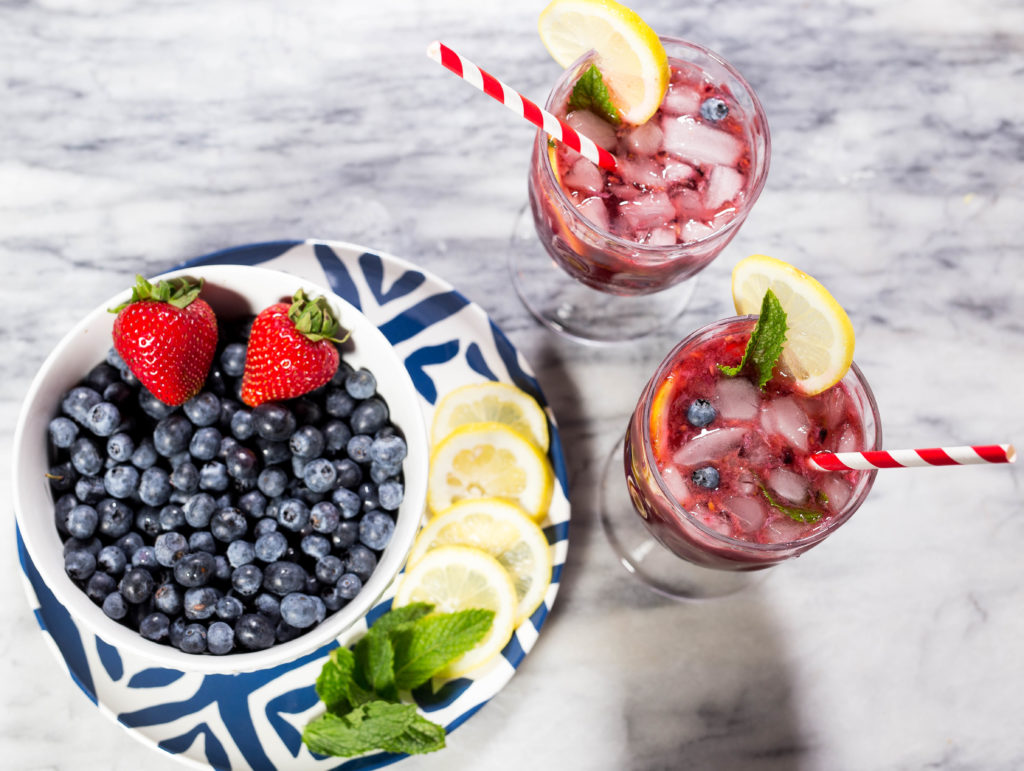 The Fourth of July is only a few days away and you may know where you are going to be watching the fireworks but do you know what you will be drinking? Something festive I hope! If you are still struggling for some simple yet fun ideas for your patriotic picnic or backyard bbq, here are a few cocktails that I came up with that will help you celebrate America in style.  You can also catch me making these cocktails  News Channel 8 during the  "Let's Talk Live " portion of the show! Watch the segment below:

Blueberry Lemon Fizz
Ingredients:
Serves 4
Directions:
Pour all ingredients in a pitcher and muddle together with a wooden spoon or muddler to release flavors. Add ice and stir.  Pour into cocktail glasses and garnish with more blueberries, a lemon slice and fresh mint.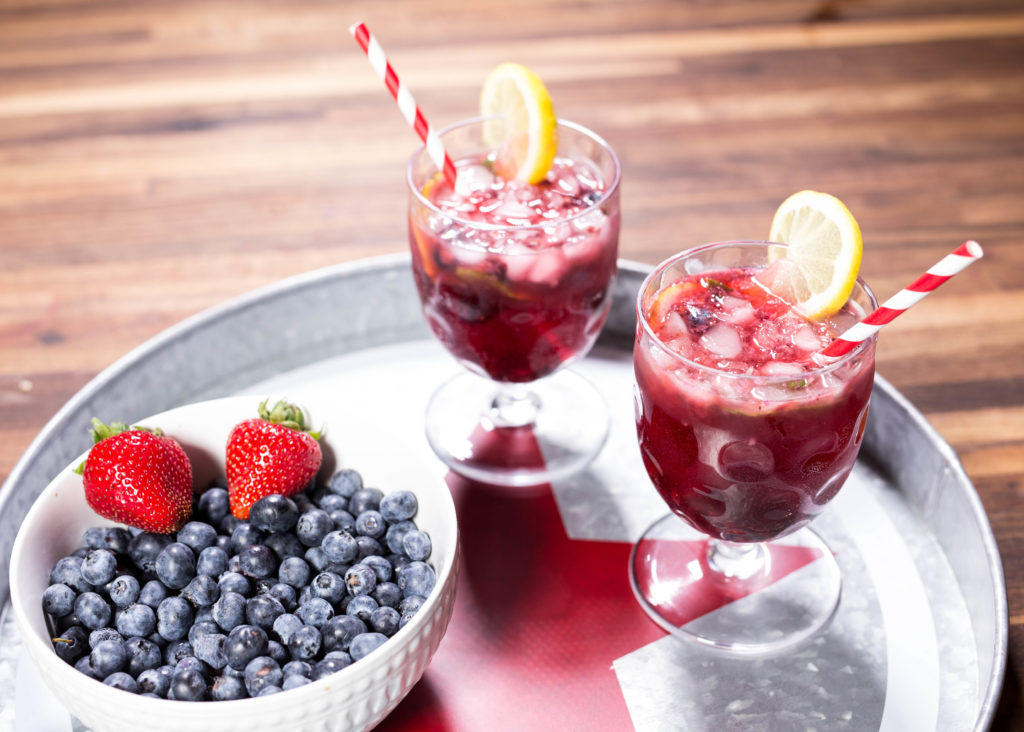 Moscato Mango Wine Slushie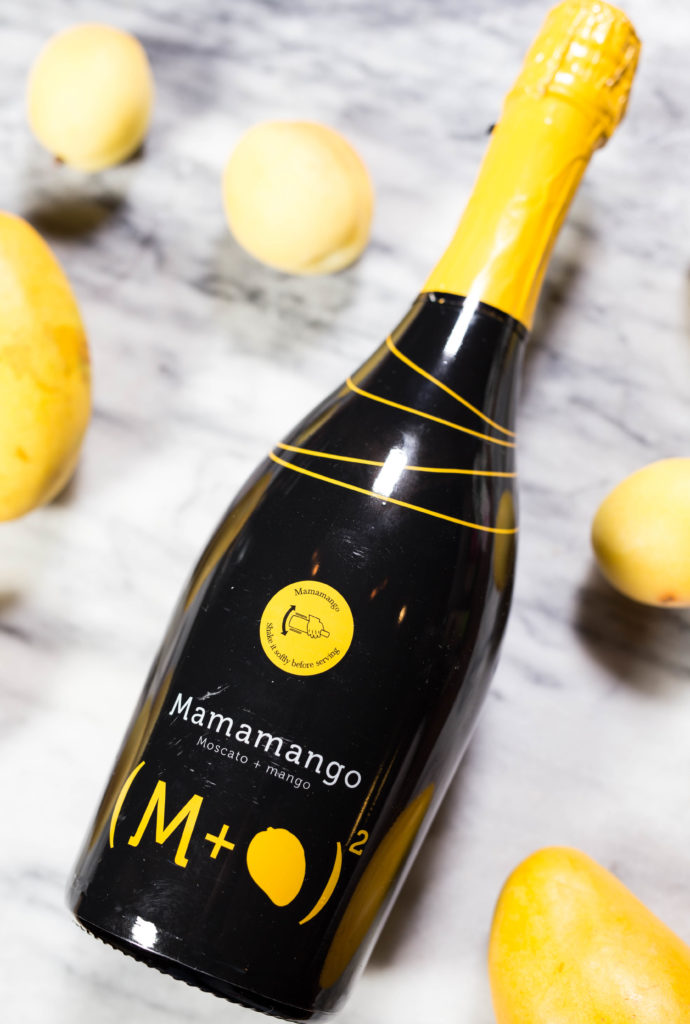 Ingredients:
1/2 bottle of Moscato (Mango if they have it)
1 cup of fresh or frozen mangos
about 2 cups of ice
Directions:
Pour all ingredients into a blender and blend until smooth. Add more ice to create a thicker consistency. Pour into wine glasses and garnish with a strawberry and a festive straw.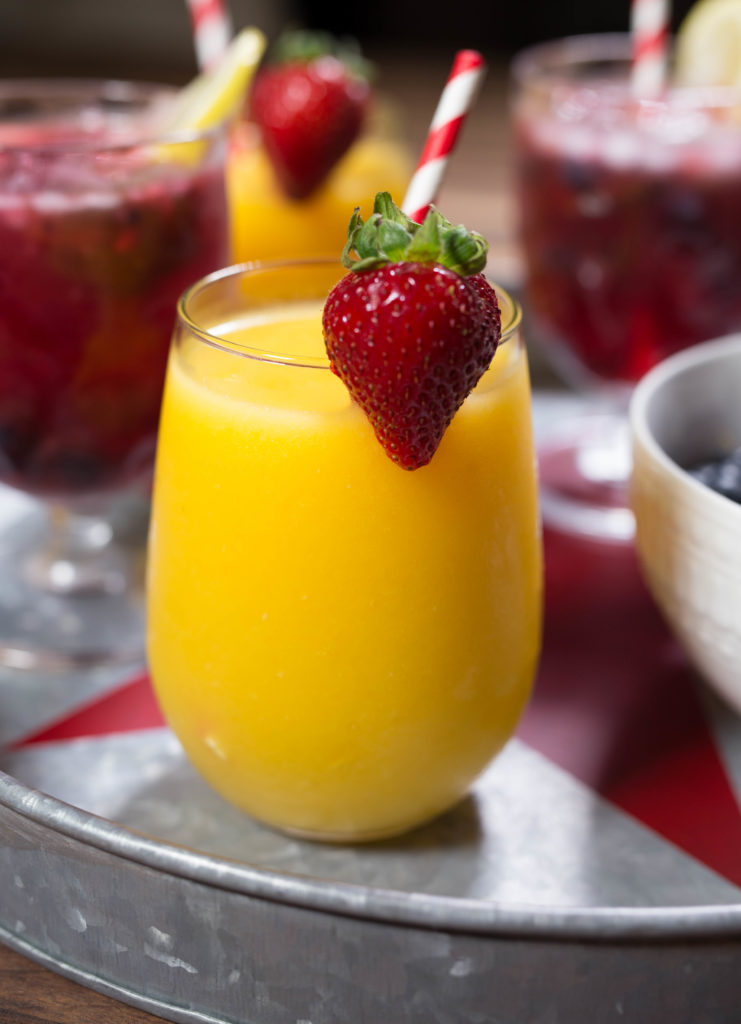 I absolutely love both of these cocktails but the Mango Wine Slushie did turn out a bit more yellow than I had planned. I went another route and tried using plain Moscato, simple syrup and fresh lemon juice to create a Frozen Moscato Lemonade and it turned out perfect! For the Watermelon Moscow Mule recipe that I featured on Let's Talk Live, click here.
The best part of these festive cocktails is that they can all  easily be transformed into desserts. Just pour any left over ingredients into a popsicle mold, freeze and a few hours later you have boozy popsicles that the entire party will be head over heels for!
Shop Festive Party-Wear below or locally at Salt and Sundry:

Cheers!
Sarah