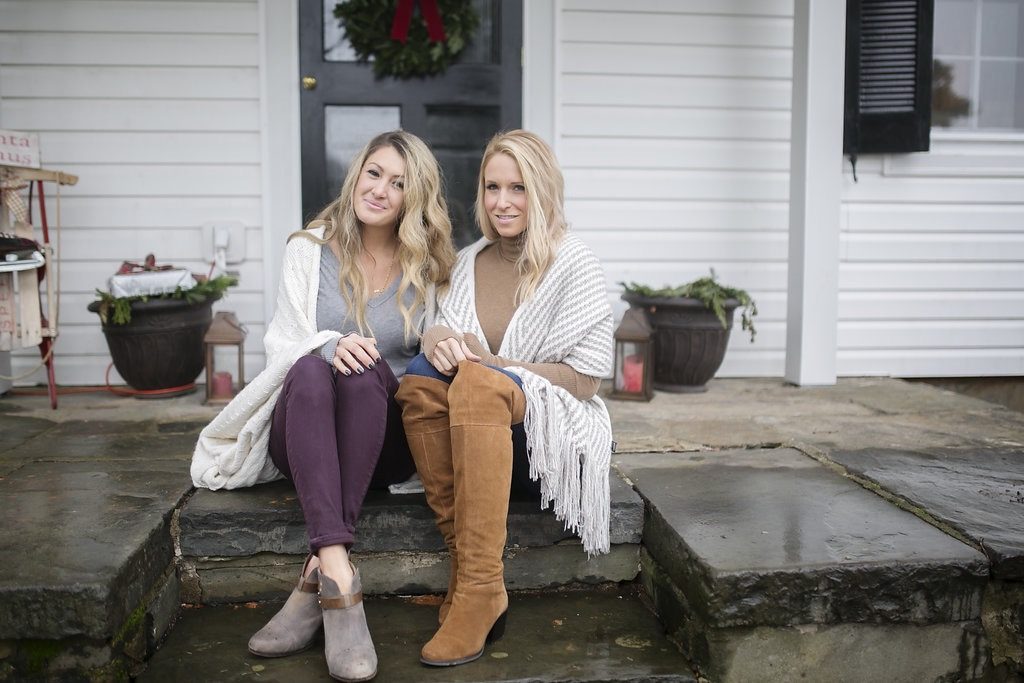 Looking back on our day together out on Sarah's family farm, it was absolutely perfect. It may have been cold, over-cast and rainy which is not the typical weather you would normally get excited for but we came prepared. We brought a long our new pieces from DeNada to keep us cozy and warm so that we could focus on catching up instead of freezing our buns off.
We discovered DeNada Designs last year and fell in love with every piece, even more so when we got the opportunity to chat it up with the brains behind this beautiful creation, Virginia Blanca Arrisueño. Her main inspiration comes from the culture and traditions of her Peruvian heritage, where she continues to work closely with skilled artisans in Peru to create and grow DeNada's collection. We love how every piece has a contemporary feel with ethnic elements to provide style, warmth and most importantly, quality.
So we say "de nada" meaning you're welcome in Spanish. You are very welcome for introducing you to the coolest hand knit pieces around town. Check out the full collection here. Perfect for last minute gift ideas to keep everyone cozy and warm this holiday season and beyond.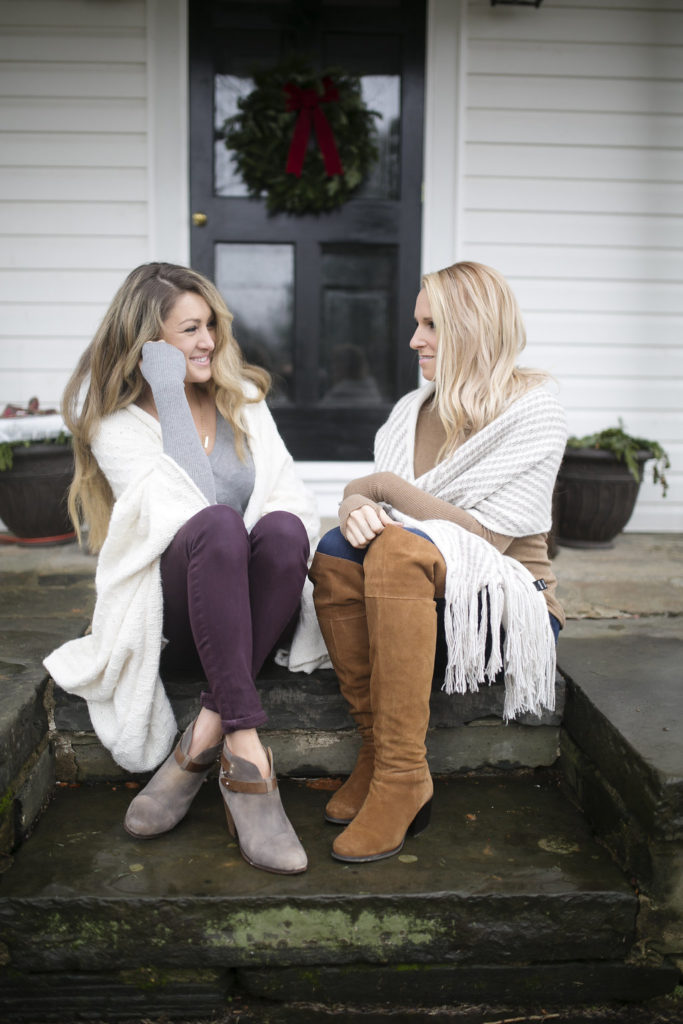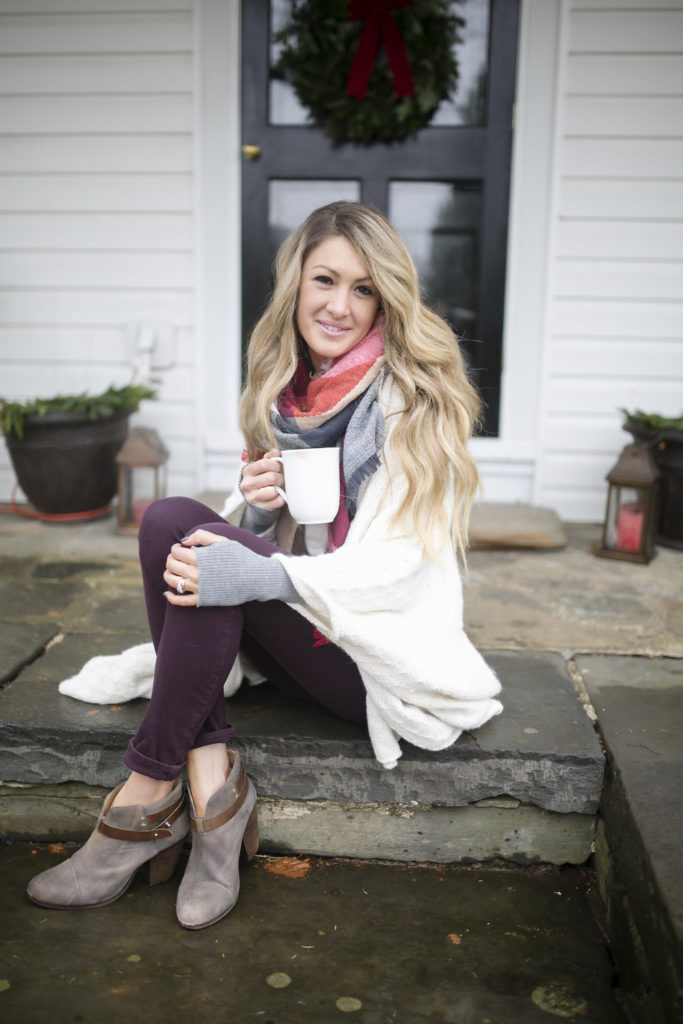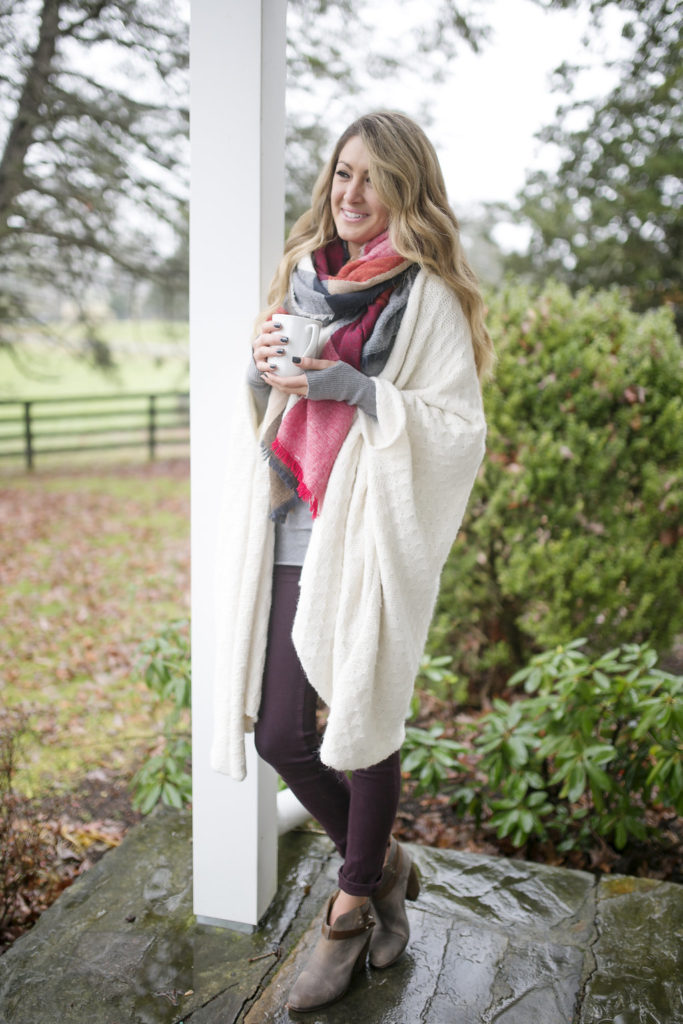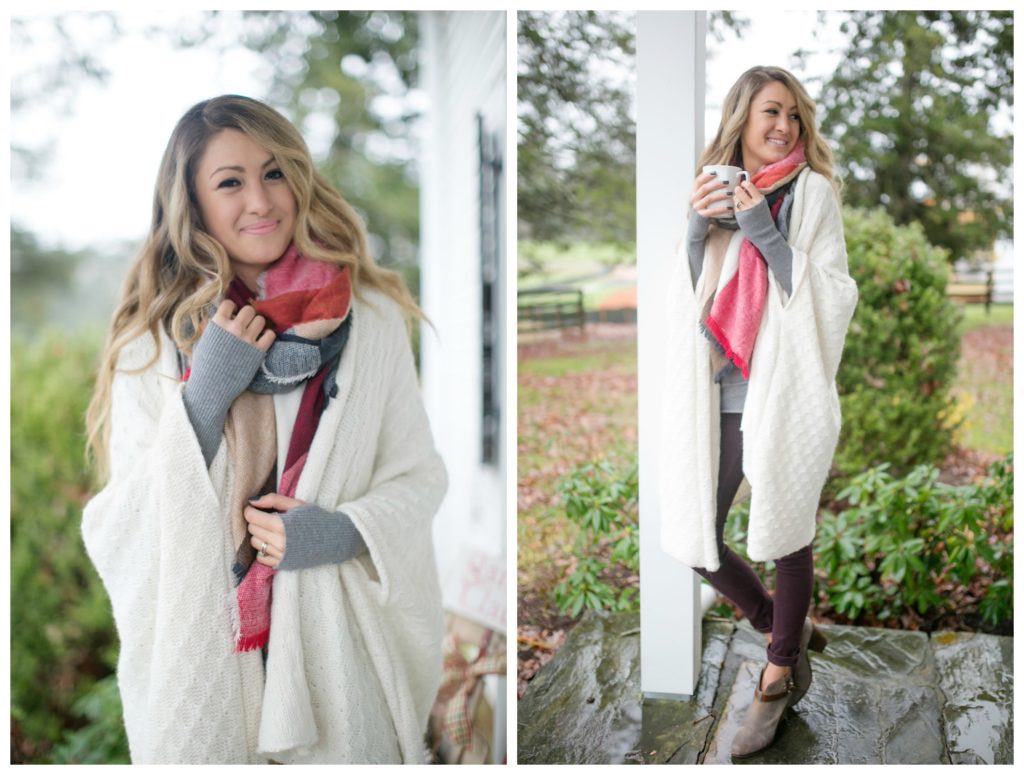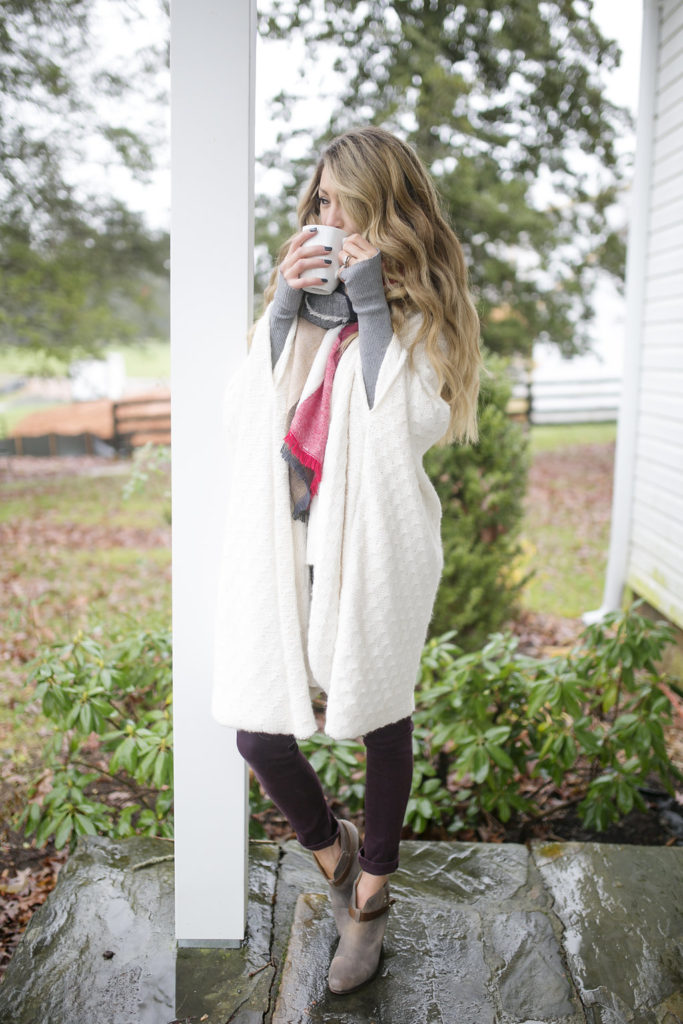 Michelle is wearing:  Poncho (Denada); L/S Shirt (Enza Costa); Denim (Rag & Bone); Boots (Rag & Bone); Scarf (H&M).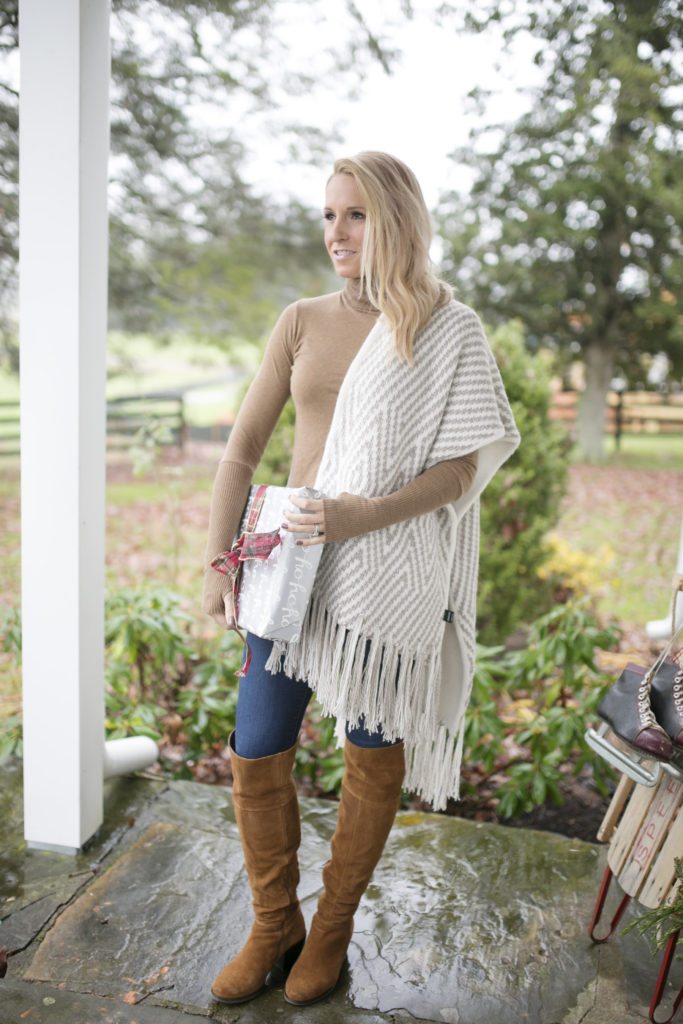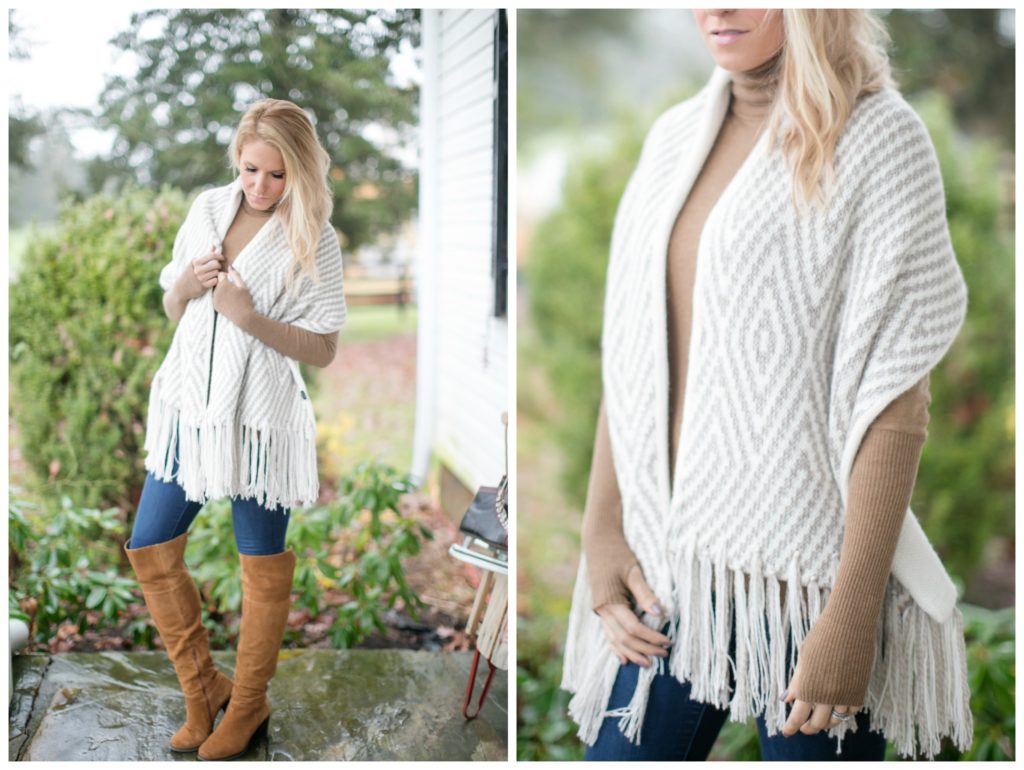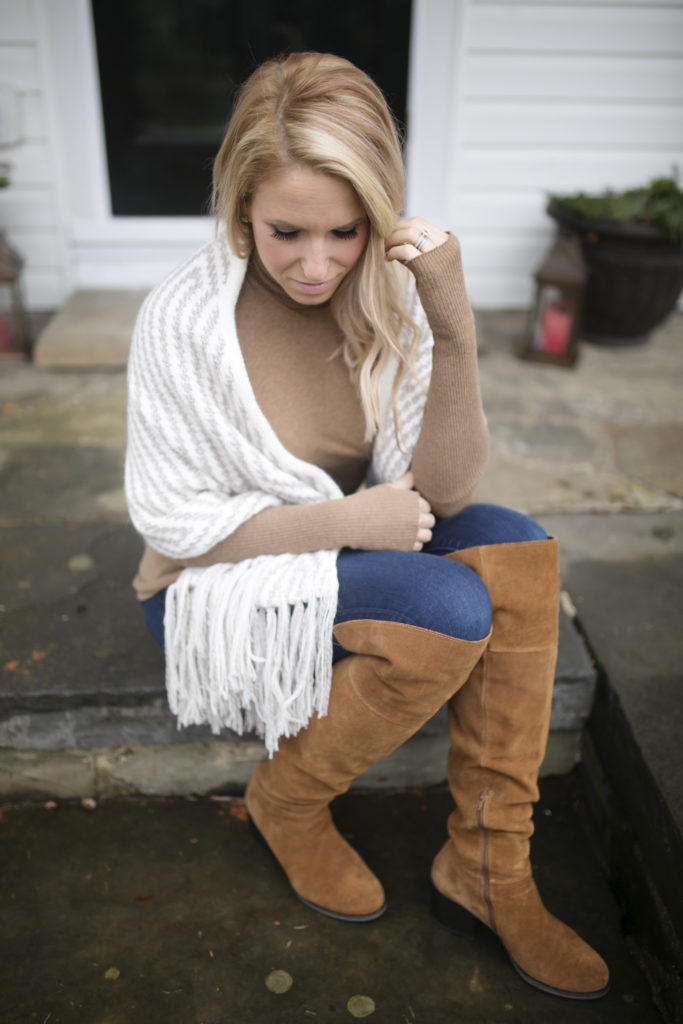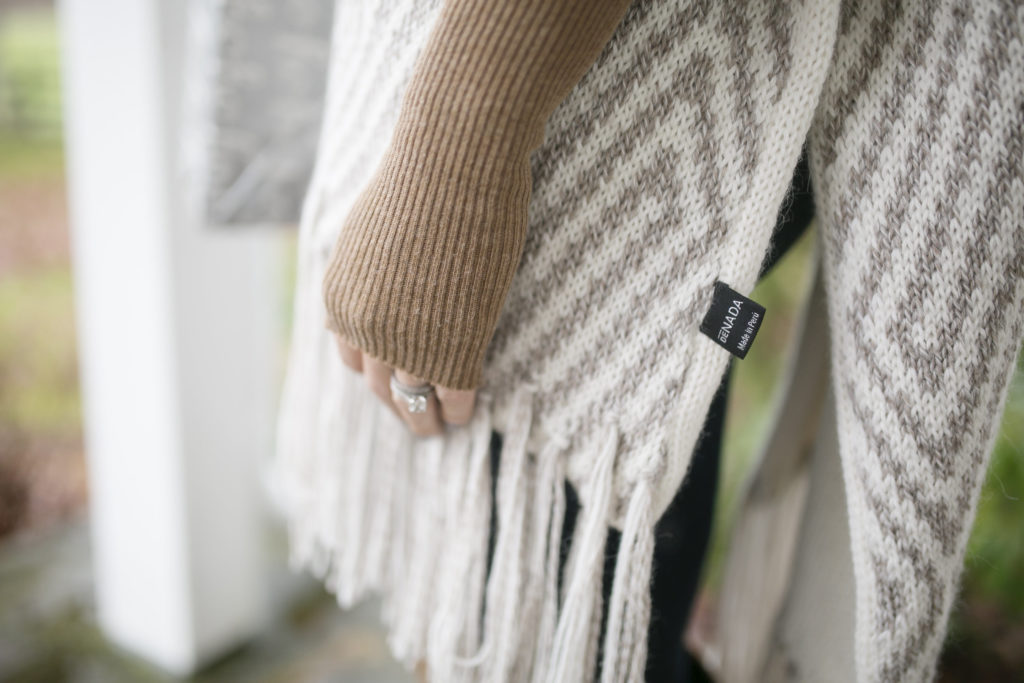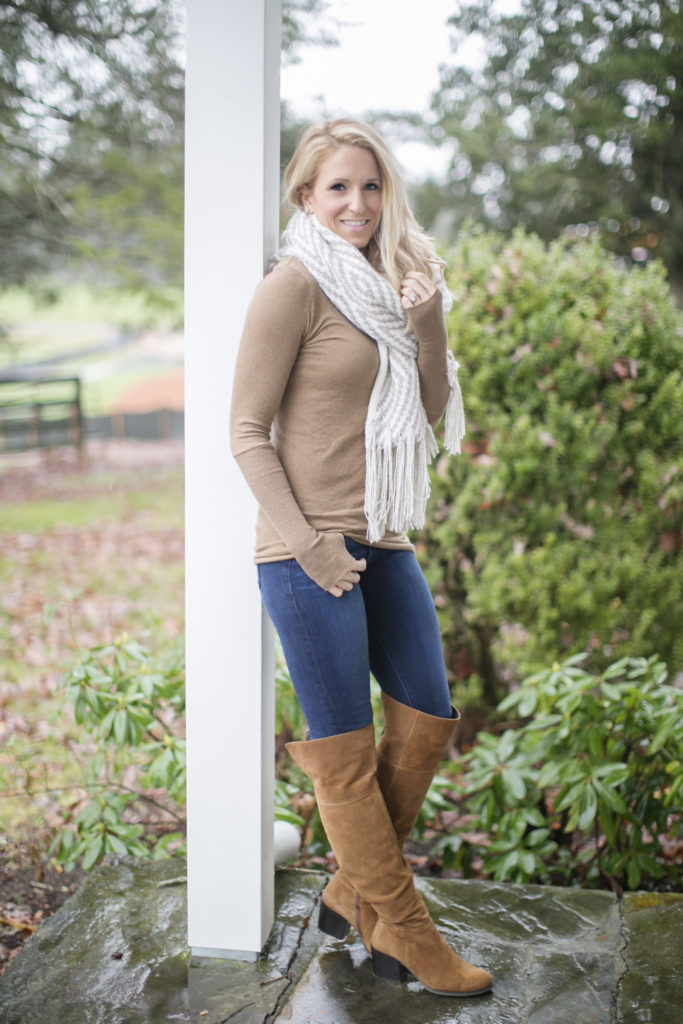 Sarah is wearing: Turtleneck (Enza Costa), Jeans (Joe's Jeans), Boots (Steve Madden), Scarf (Denada Design).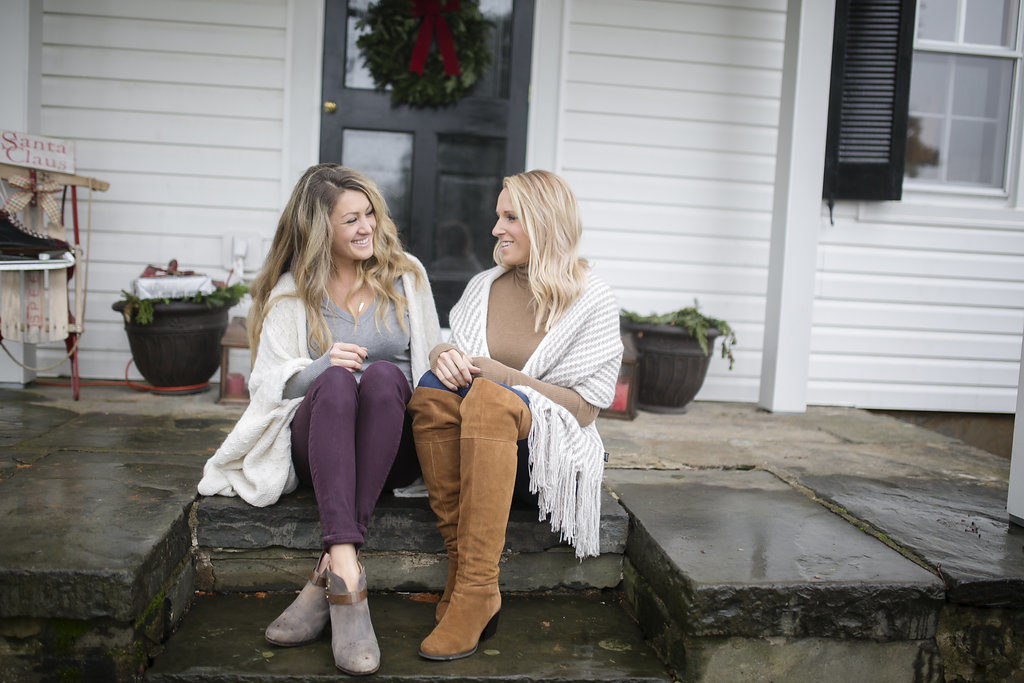 DeNada!
Xo,
Sarah and Michelle