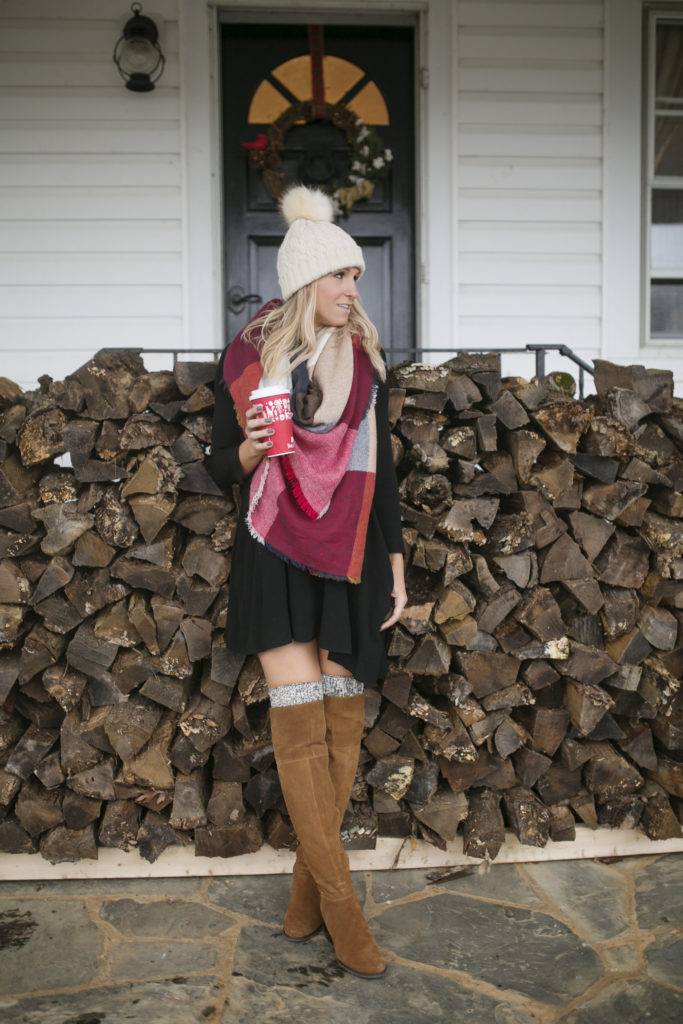 After some unusually favorable December days here in DC (which I am not complaining about)  January has come to show it's frigid face. I was hoping that mother nature would be kind and let us get away with a mild winter with more intermittent 70 degree days but it seems that my wish will not be granted, not this year at least.
While I grew up in Northern Virginia experiencing all four seasons, I'm still not a huge fan of the cold temperatures my home state brings each winter. I would much prefer to get dressed for a scorching hot 90 degree day than I do when its freezing out. In the winter, I usually gravitate towards wearing whatever will keep me comfortable and warm. Sometimes that means I wear my sweats all day long (don't judge) and on days when I need to leave the house; it's jeans, a comfy sweater and a big jacket to throw over top. I'm a sucker for outfits that take hardly any thought in the winter because who has time to try on 6 outfits that are perfectly layered and planned out anyway? Not me, I'm lucky if I have two matching socks on!
Without a doubt, the only way to power through the cold is to bundle up. And for the days where your favorite sweats or jeans won't cut it, there is another option that is just as comfortable but is a bit more elevated for those days you venture out of the house. Meet my new friend, the multifunctional LBD that can literally be worn hundreds of different ways. This free flowing trapeze dress by Enza Costa can be worn on its own with tights and heels, over a pair of leather leggings or with tall over the knee socks and boots as I have done here. I love this look because it is easy, cozy, casual and it can be worn practically anywhere. Just throw on a blanket scarf, a beanie and your favorite winter coat and you have the perfect wintery look! Stay warm friends and scroll below to shop my look featured in this post.
Wearing: Trapeze Dress (Enza Costa), OTK Socks (Nordstrom), Boots (Steve Madden), Scarf (similar here), Beanie (Anthropologie or Macys)
Stay warm friends!
Photography by Lauren Gay Photo
xo
Sarah