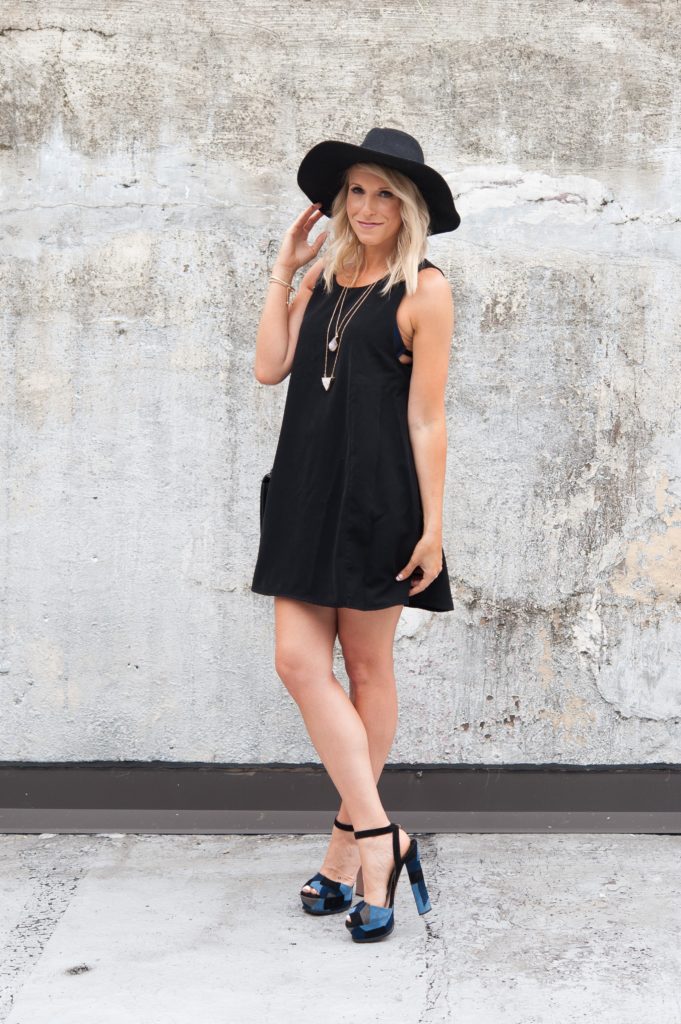 Do you ever find yourself wondering where the time has gone? I have found this happening a lot to me recently. Either I'm too focused on my consulting work, working on growing my business or traveling for the blog that I sometimes forget about important things going on in my life. I have forgotten to pick up the milk numerous times at the grocery store, was two months late getting my car inspected and have been late sending out wedding and baby shower gifts. All things that are absolutely inexcusable! Work is important but so is life and being present during it.  I don't want to wake up in 5 years and realize that I missed out on some of the most important years of my life. These are things I have been struggling with since I decided to go full time working on 52 Thursdays Consulting and hoping that I will find that happy work/life balance soon. That means taking time off on the weekends, stopping work at a decent hour and putting my phone away whenever possible. I'm not saying this all will happen over night but I am a work in progress and hoping that my efforts will help make up for some of the lost time.
What does this outfit post have to do with me finding balance with my work and home life? Well, another good example of me not effectively using my time is that this outfit post was shot at the beginning of summer. Other posts and collaborations came up that took priority and this one kept being pushed back until I completely forgot about it. When I came across it last week I thought it was too late to post but then realized that this look is actually perfect for heading into fall (actually worked out in my favor this time). This Free People dress is probably one of the most versatile dresses I have in my closet and can easily be worn year round. Wear it with a peek-a-boo bra when its warm out and then throw on a denim jacket or cozy cardigan when it gets cool at night.
This is a dress you won't want pack away with your summer clothes to be forgotten about for another year, be prepared to get get a ton of mileage out of this LBD no matter what the weather. You don't need a million black dresses or a ton of clothes for that matter to have a great wardrobe. If you invest in staple pieces that you can wear year round, you won't break the bank or forget about the great things you have hidden away.
This fall, instead of loading up on more trendy pieces that I will wear once or maybe not at all, I am going to invest in a few great items that I can wear year round. Just like piling too many tasks on your plate, having too many clothes in your closet can also feel suffocating. So as the season changes, I am hoping to make some improvements in both areas of my life. Getting rid of the clutter and making time for things that truly matter.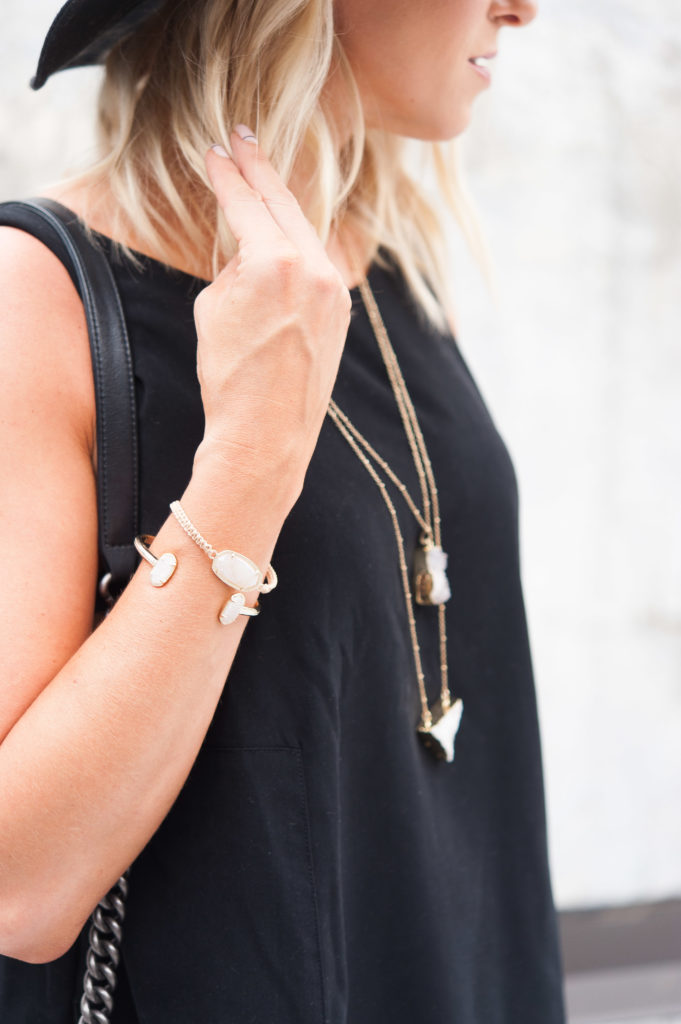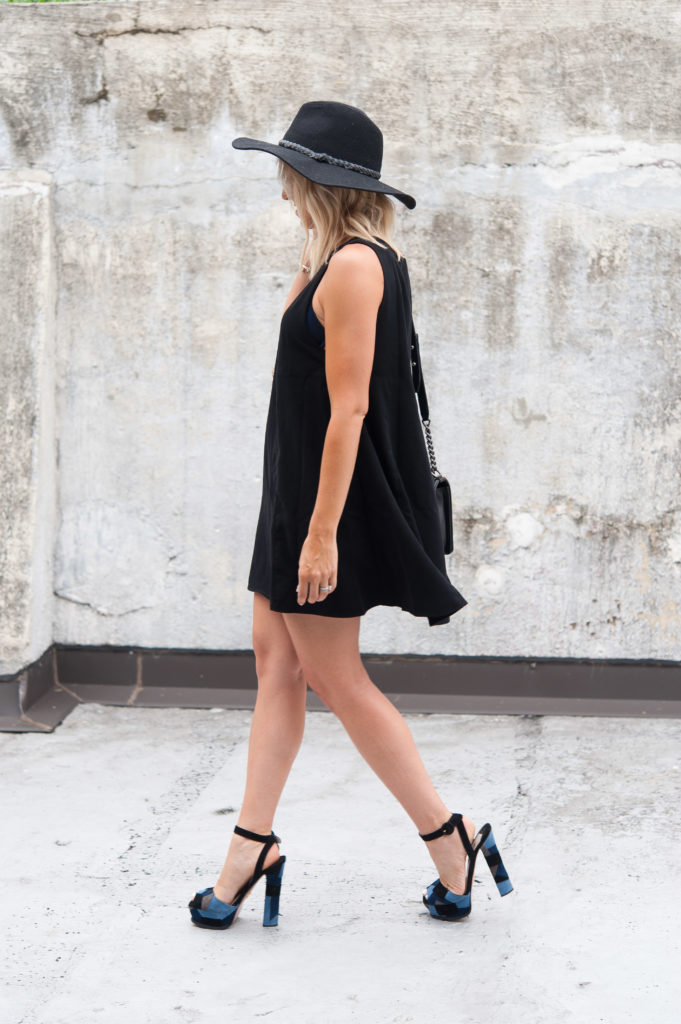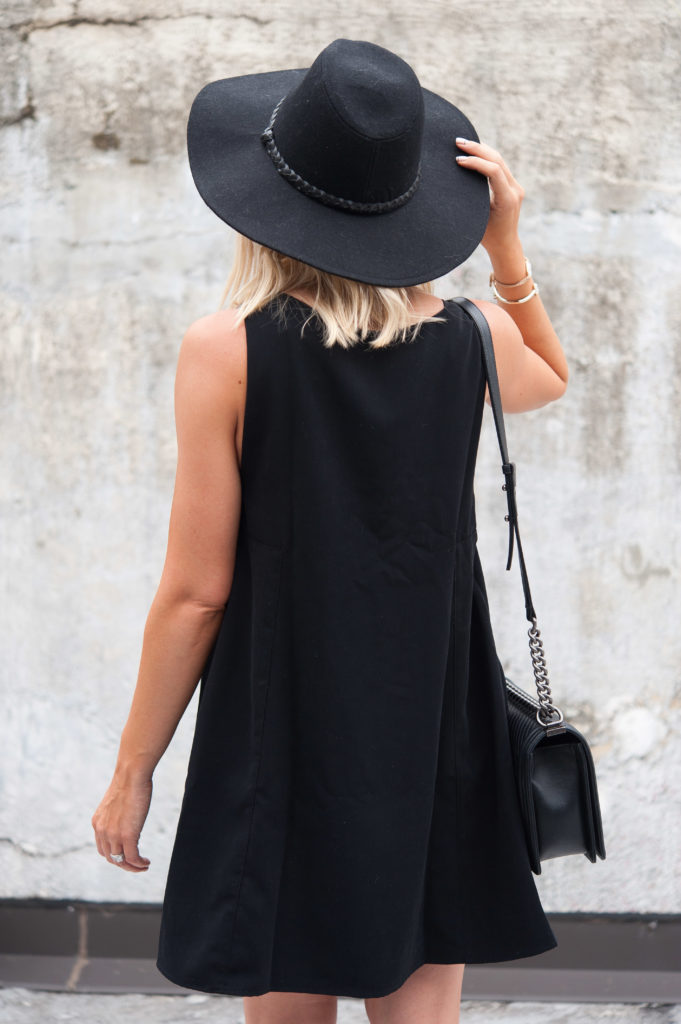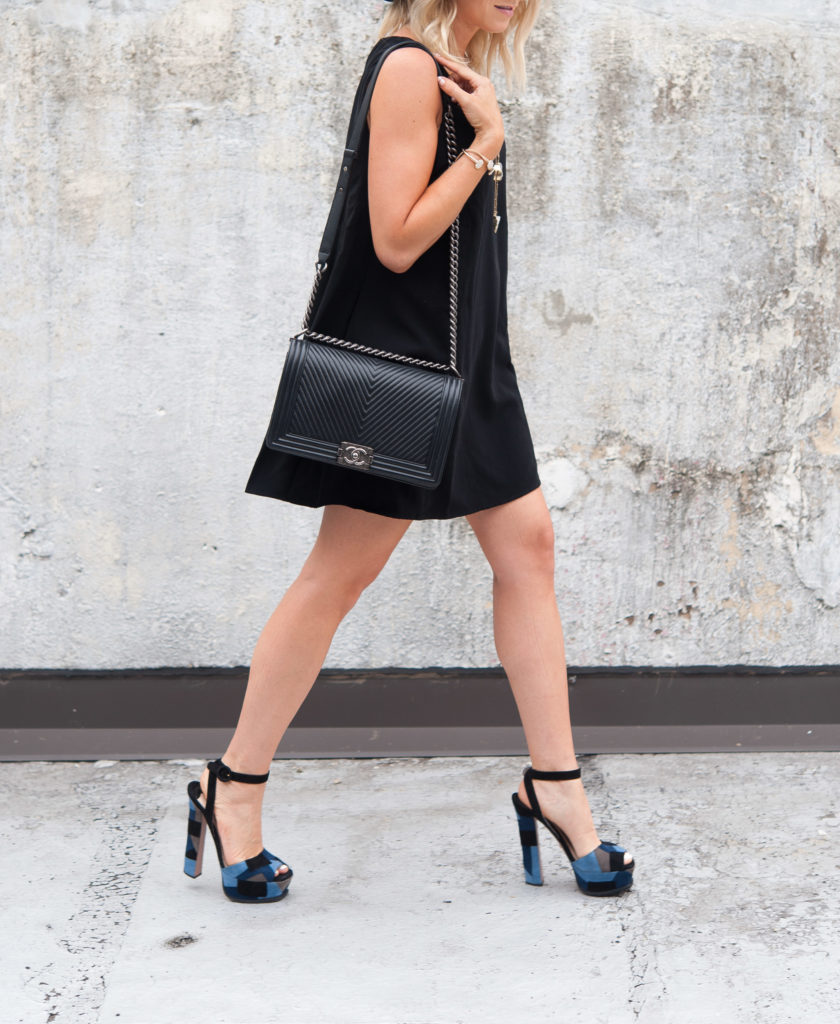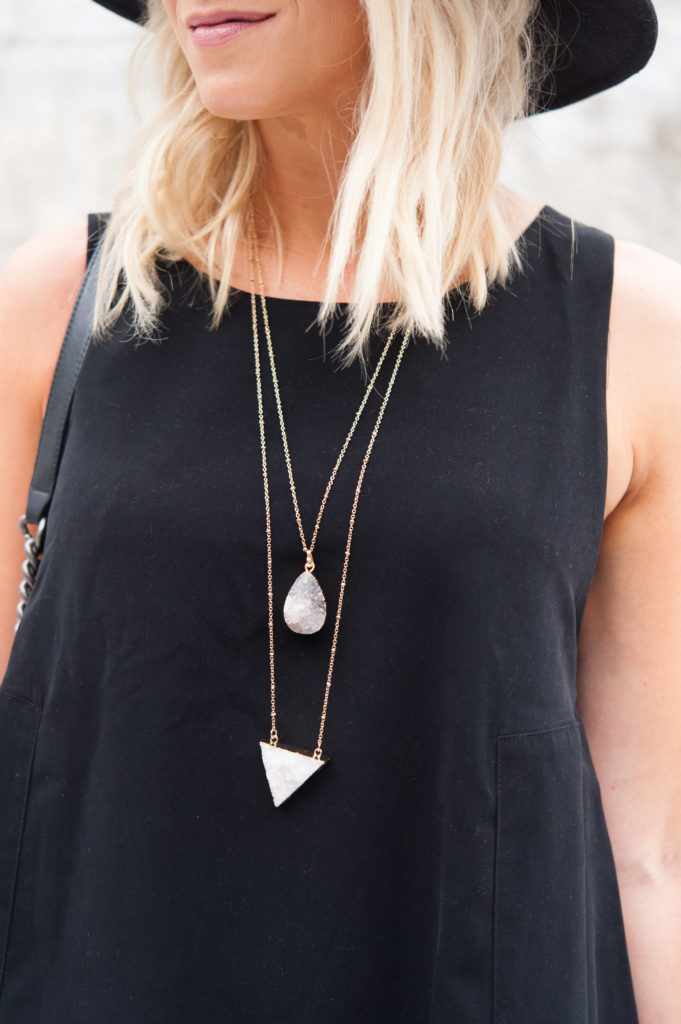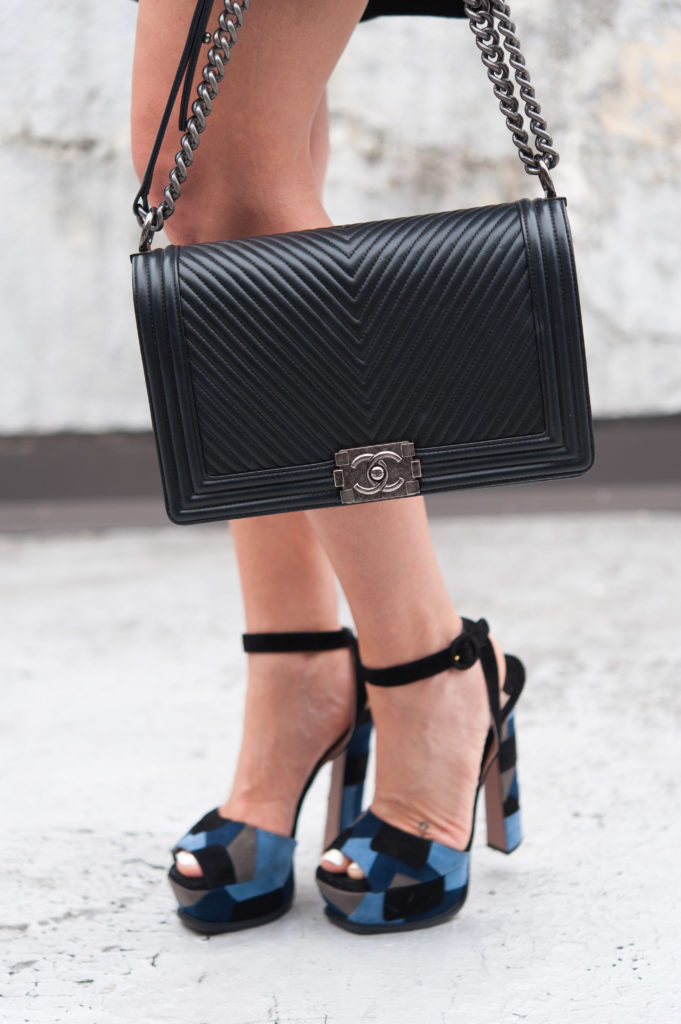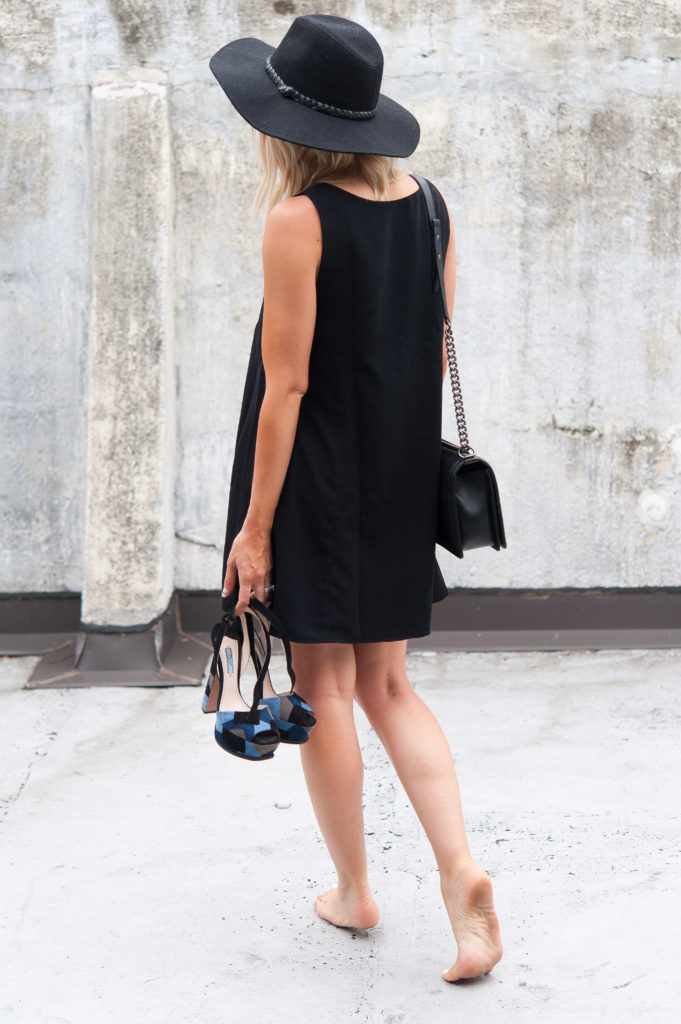 Sarah is wearing: Dress (Free People similar here), Hat (Nordstrom), Heels (Prada via Snobswap), Necklace (South Moon Under), Bracelets (Kendra Scott) and Purse (Chanel).
Photos by Laura Metzler Photography

xo
Sarah