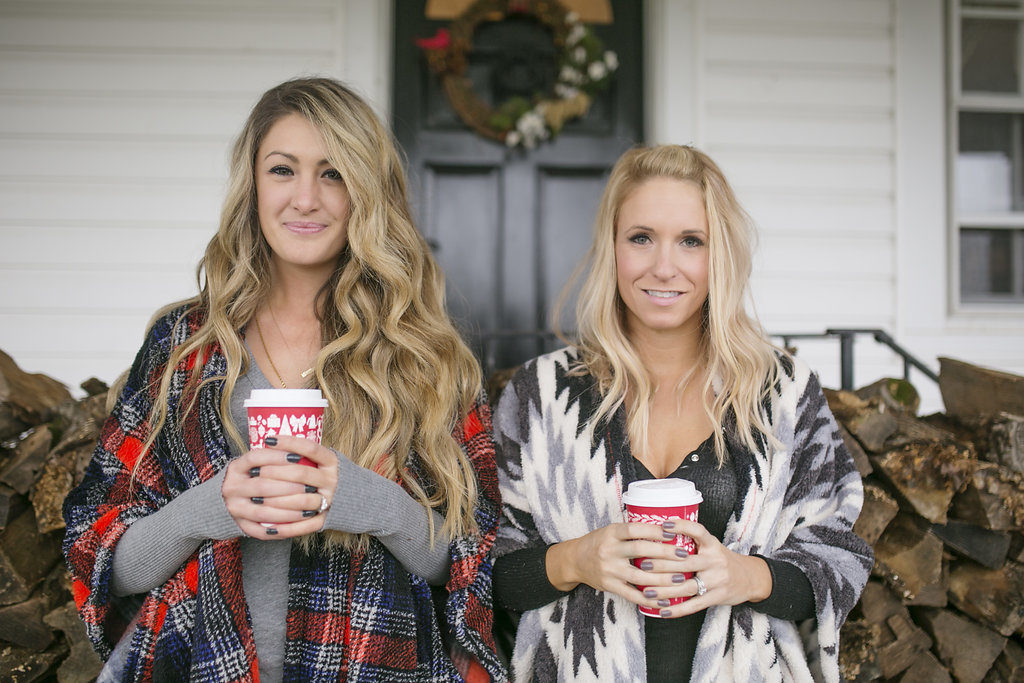 It's officially Poncho Season. It starts at the very beginning of fall when we are all eager for the very first day temperatures drop even the slightest. We pull out the tall boots, layering pieces and throw on our ponchos for a cozy, comfortable outerwear look.
But then it gets colder, and colder … and we soon loose track of the days as our ponchos become layering pieces underneath our layering pieces. Eventually they just become stylish indoor wrap blankets, or better yet a fashionable snuggie. That is until temperatures become acceptable to wear outside again as a warm throw.
These ponchos from Kensie are our absolute favorite pieces this winter because they are super soft and can be worn with everything from our pjs to our snow boots! They were the perfect layering pieces for our time out on the farm and you can be sure we will both be packing them along when we head home for the holidays!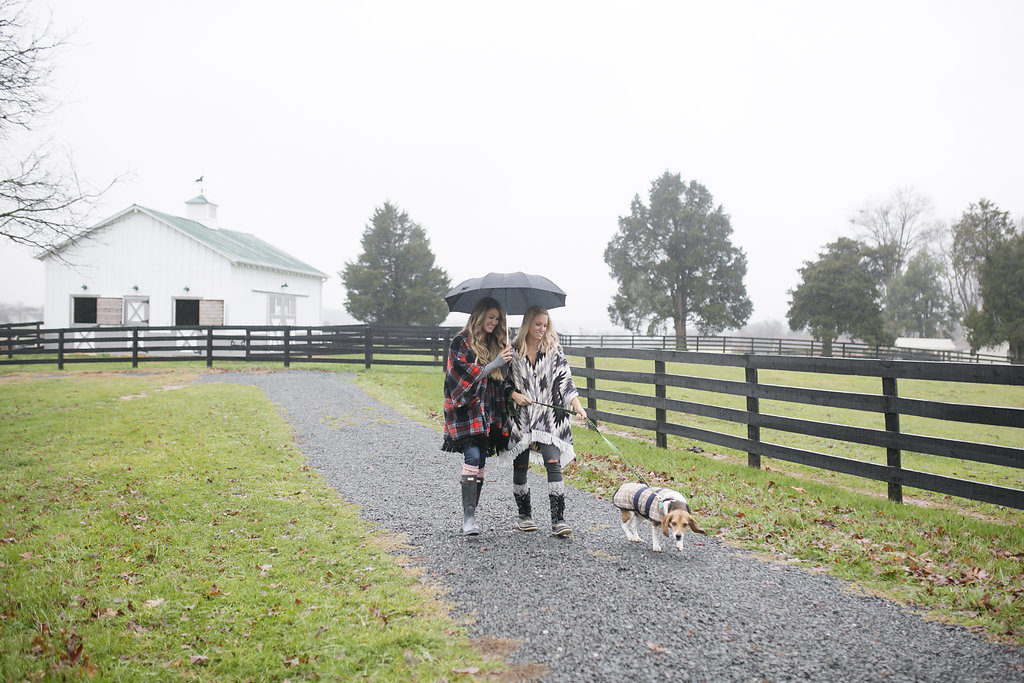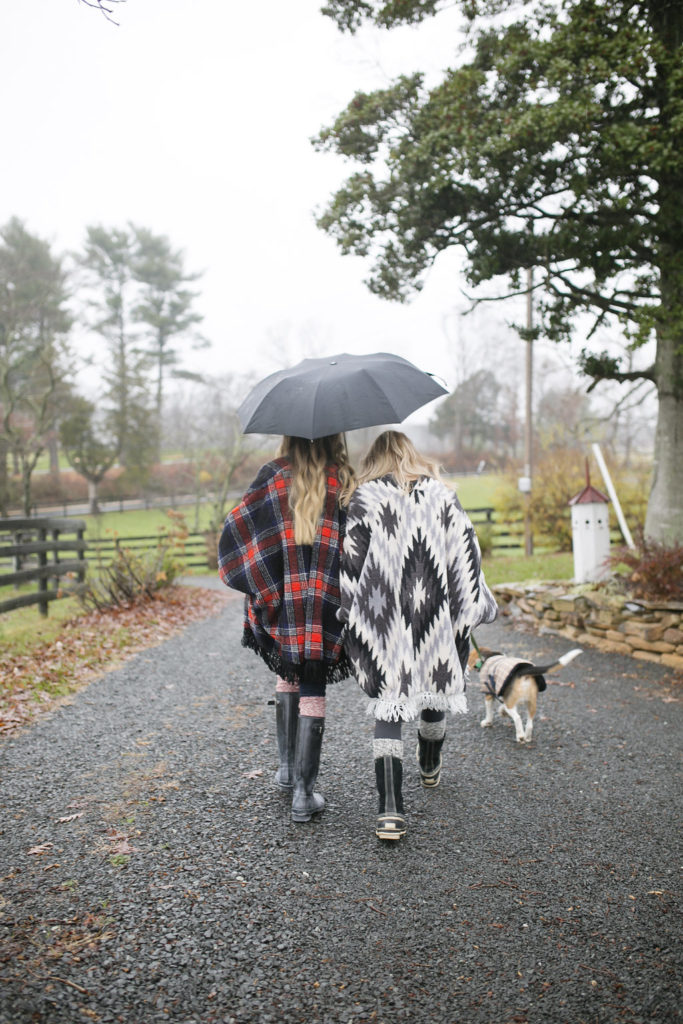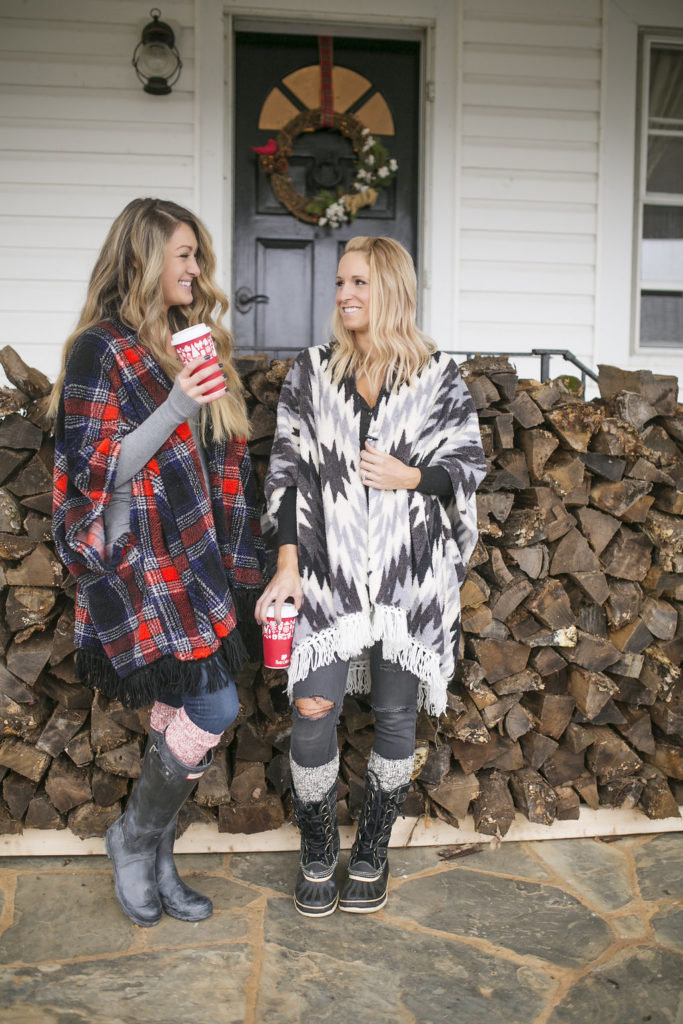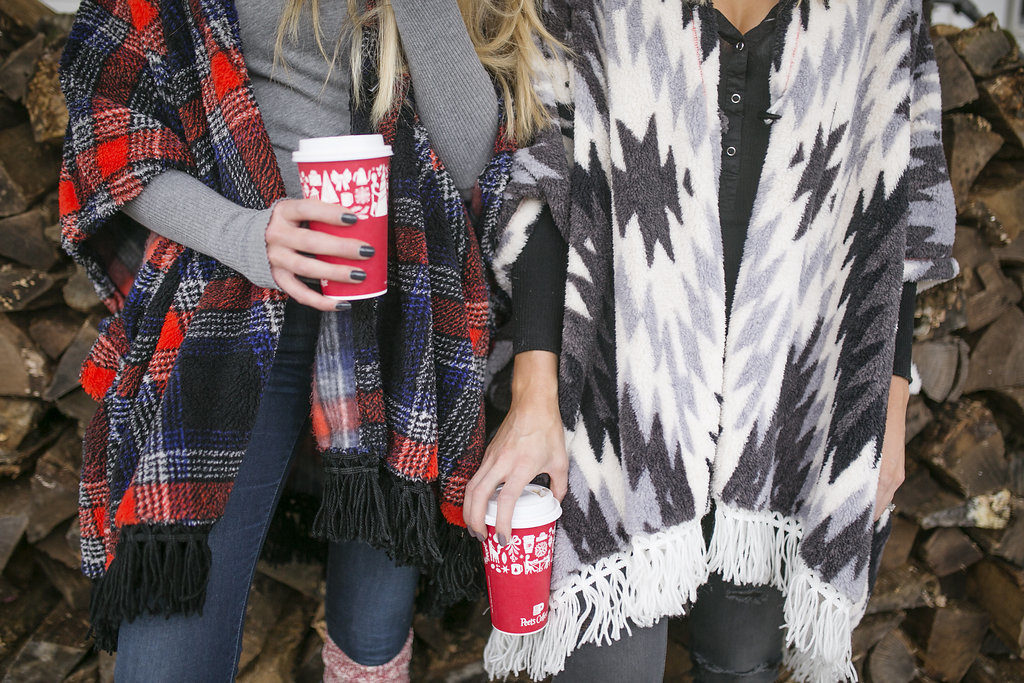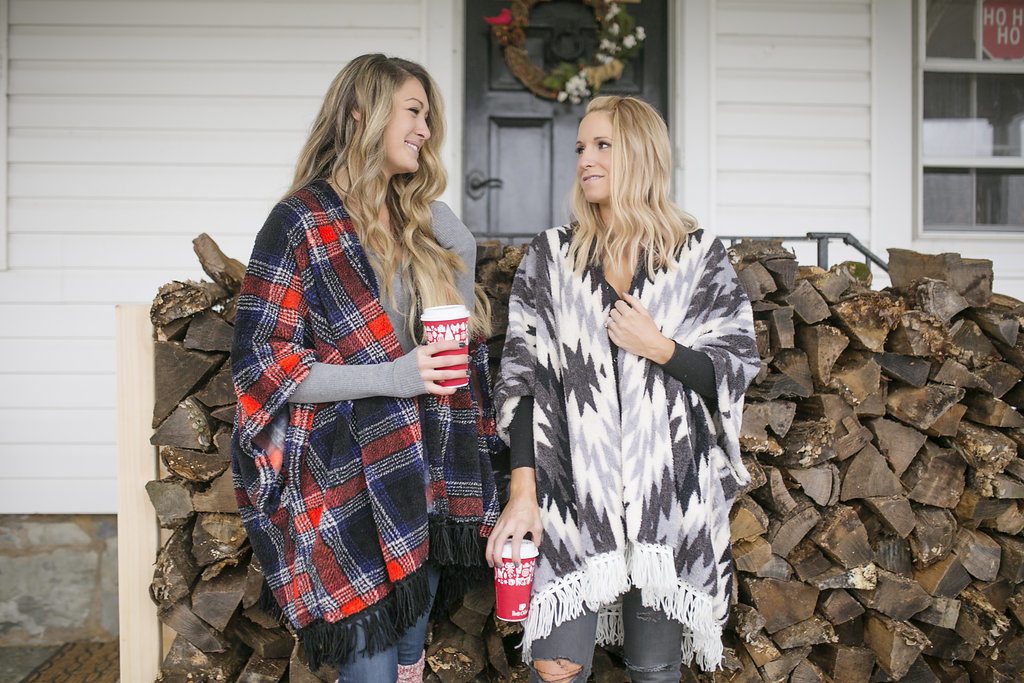 Michelle is wearing-  Poncho (Kensie) Top (Enza Costa); Denim (Joe's) Socks (Nordstrom); Boots (Hunter Boots).
Sarah is wearing- Poncho (Kensie); Top (Urban Outfitters); Denim (H&M); Socks (Nordstrom); Boots (Sorel).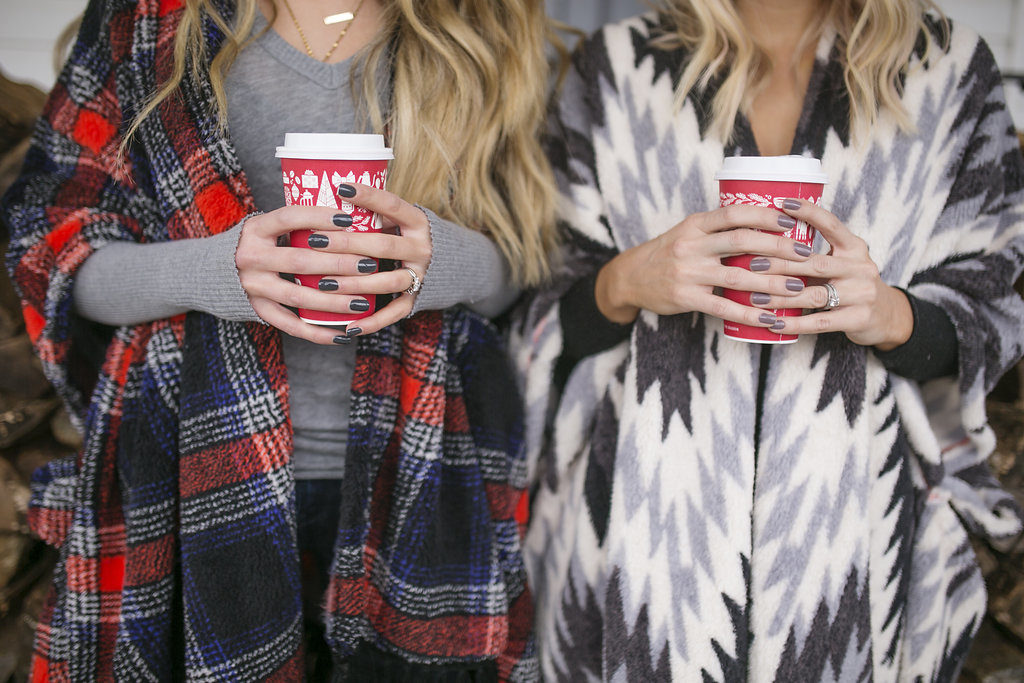 All photography by Lauren Gay
Wishing you all a happy holiday season, from our families to yours!
Xo,
Sarah and Michelle