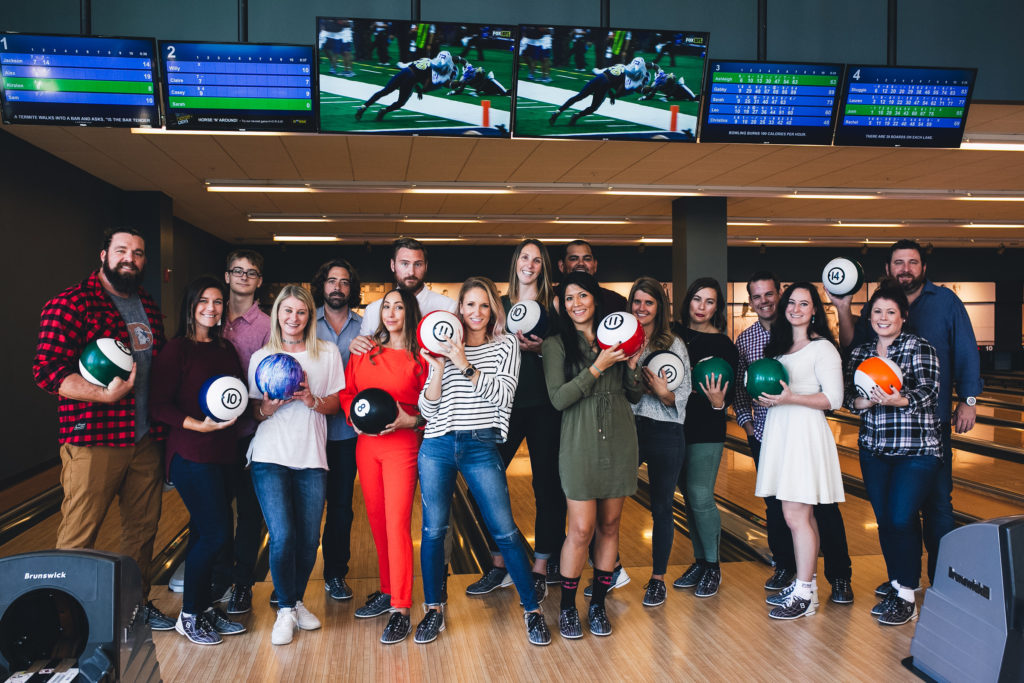 Boozy bocce, bowling, and brunch all in one day? Talk about the ultimate Sunday Funday! A few weeks ago I hosted 20 of my closest friends at the brand new Pinstripes, located in Pike & Rose in North Bethesda, for an epic day of brunching and fun and I swear we're still all talking about what a good time we had.
We started with an all you can eat boozy brunch which was set up buffet style. Usually, I'm a bit weary of buffets, but we were elated to find that this one did not disappoint. The options ranged from omelet stations, a waffle bar, flatbread pizzas, various salads, a bloody mary bar, and a chocolate fountain with every sweet you could ever imagine that could be dipped into it. I honestly couldn't think of a thing that the brunch buffet was missing, it was on point. We were also pretty blown away by the attentive service to not only our table, but to the buffet stations, bocce courts and bowling alleys as well. You can always tell you are in good hands when your mimosa never dips below half-full. This guy knew his audience.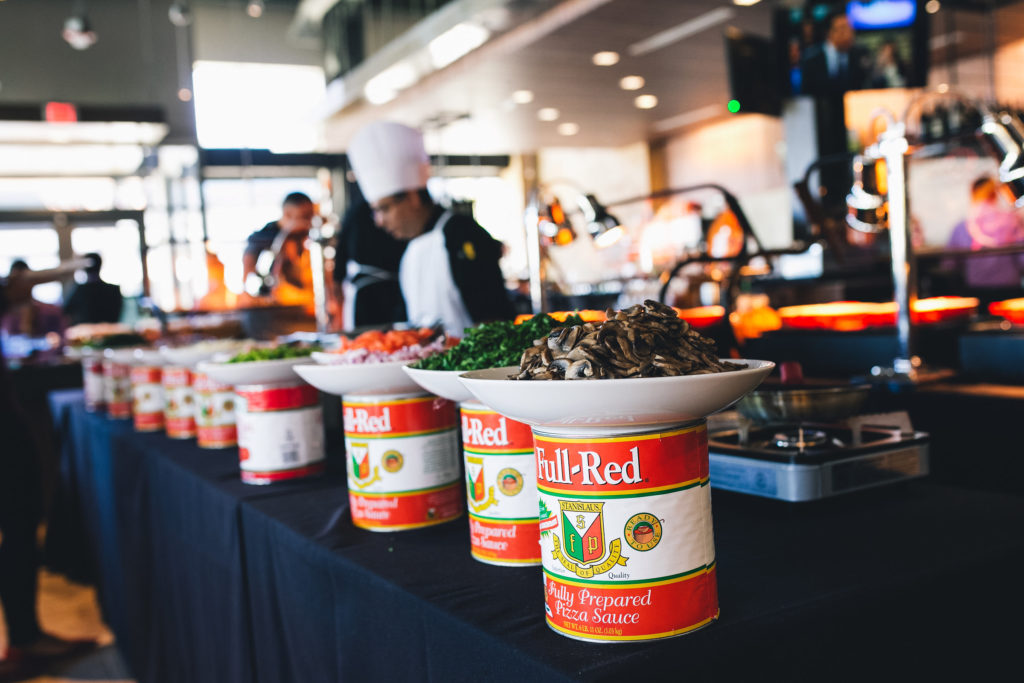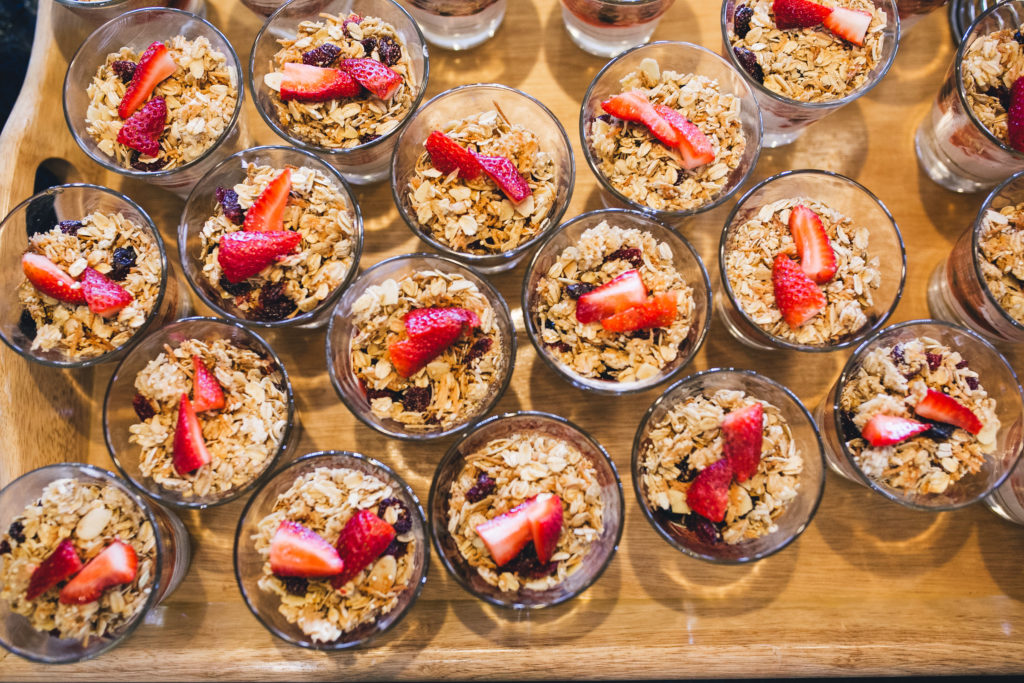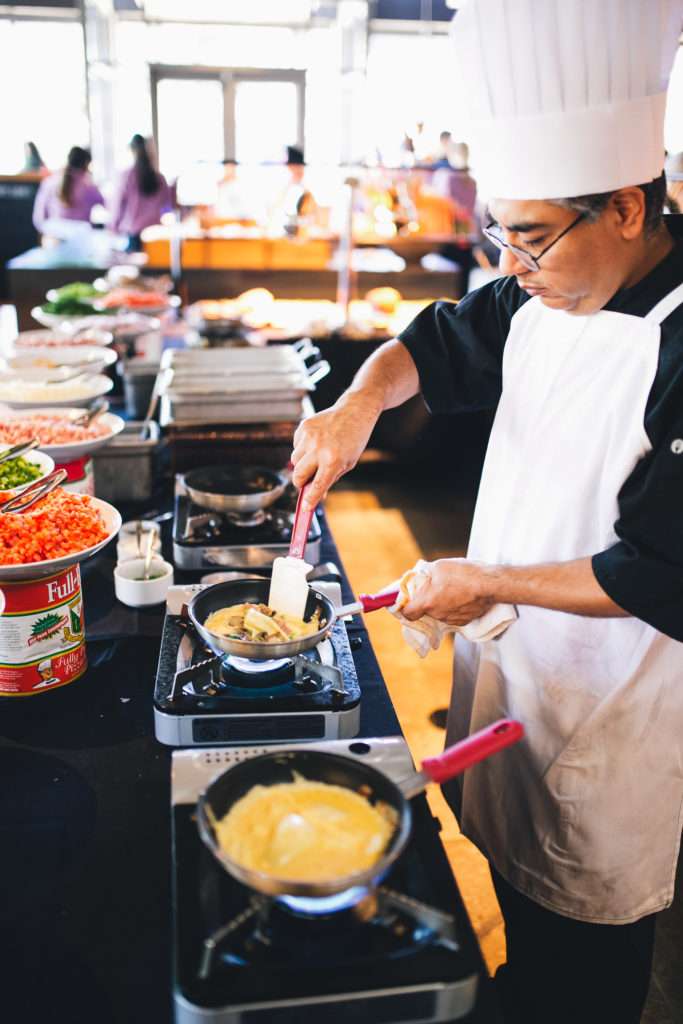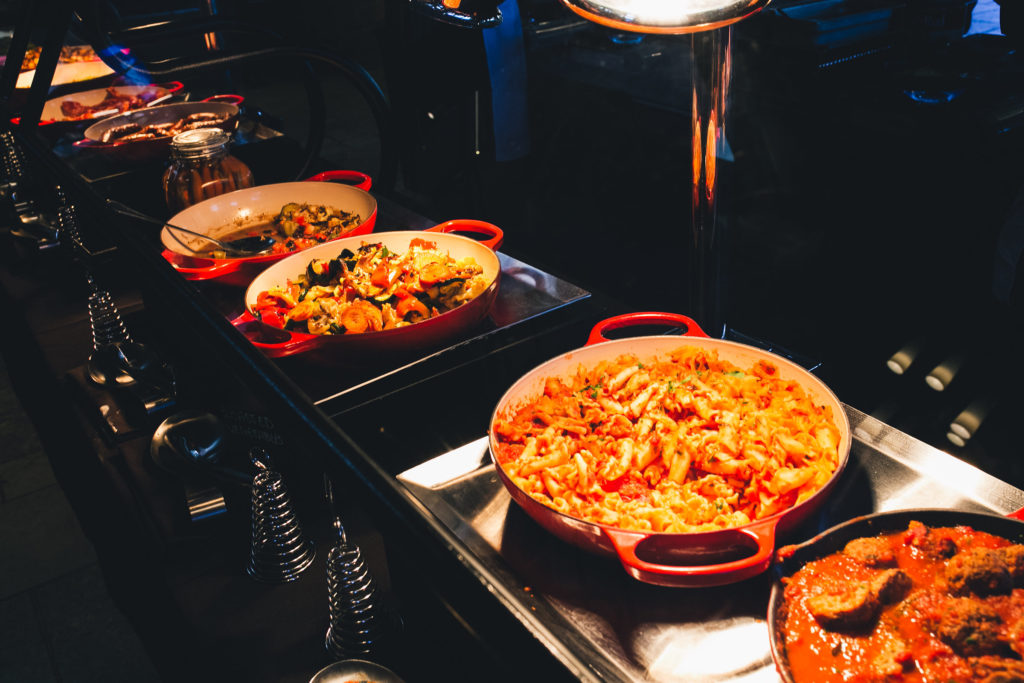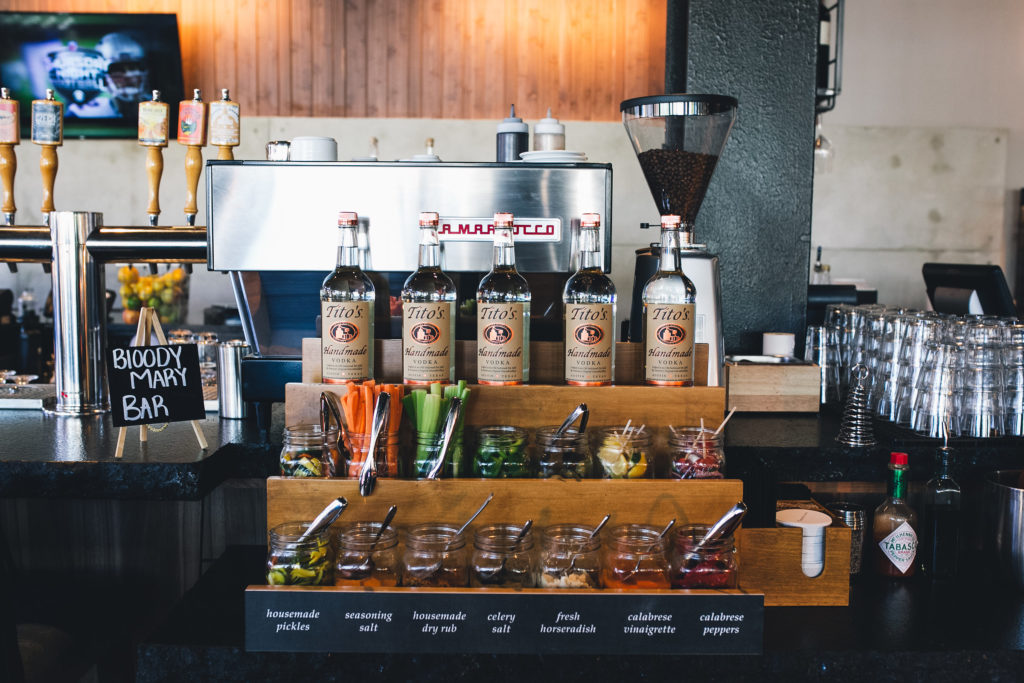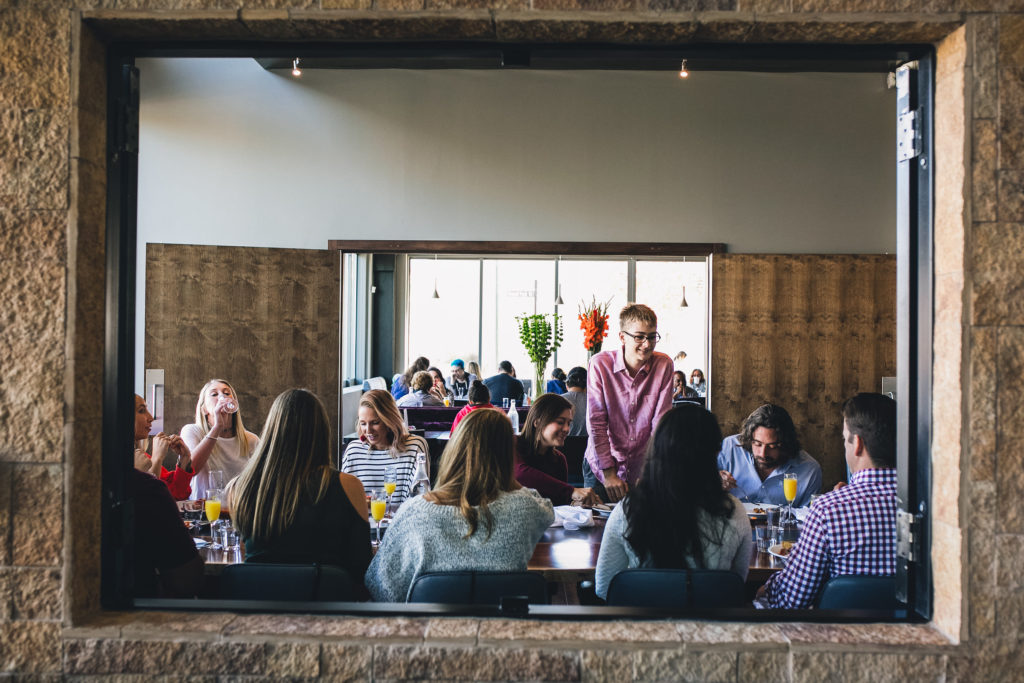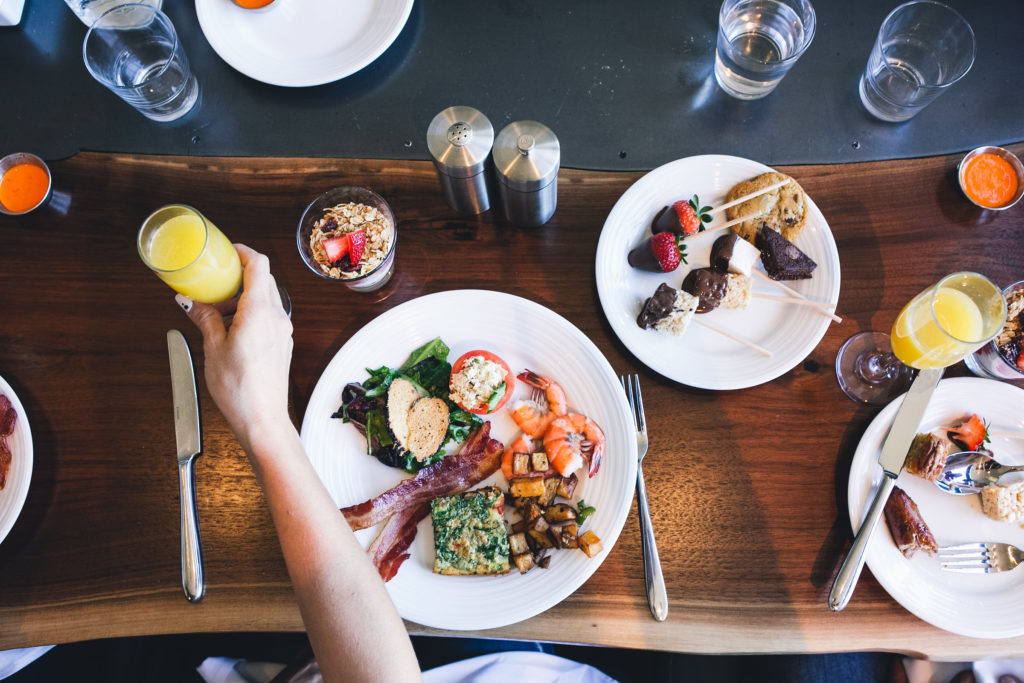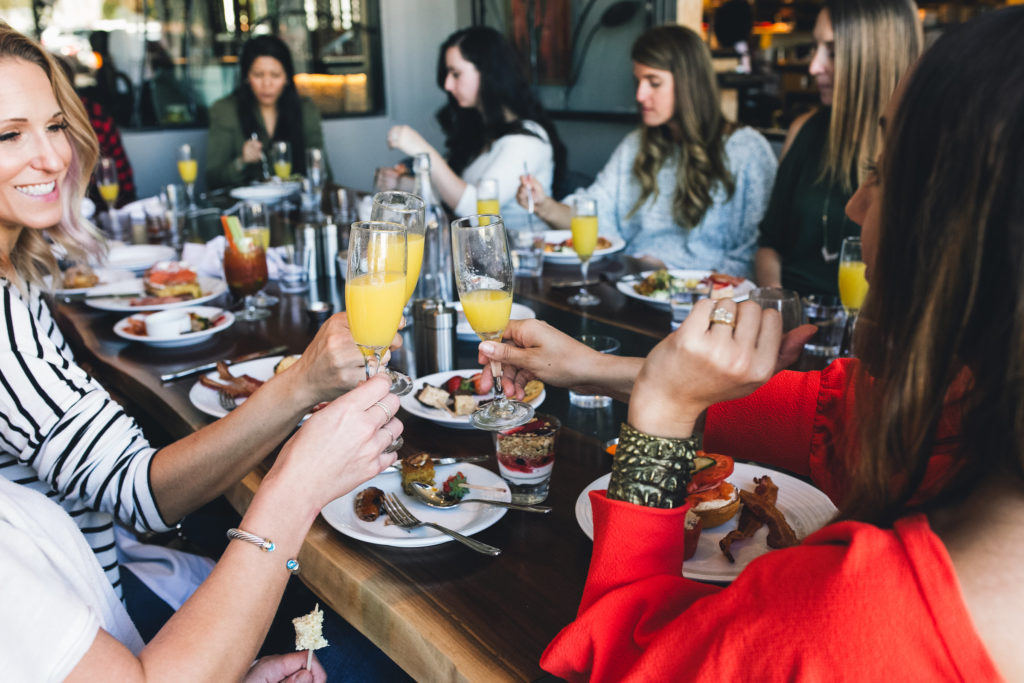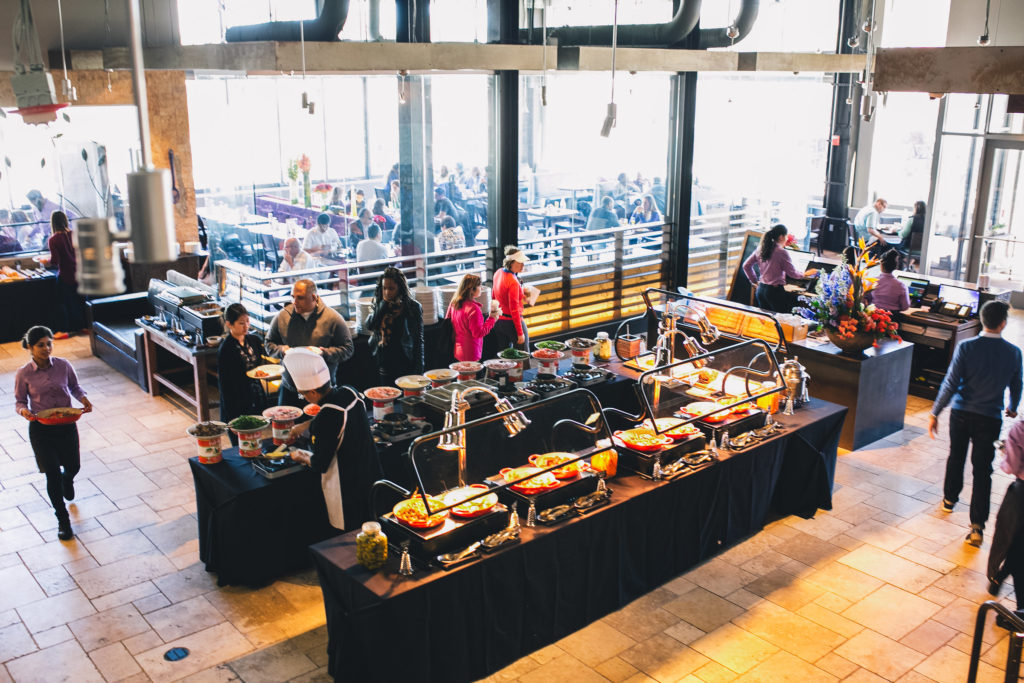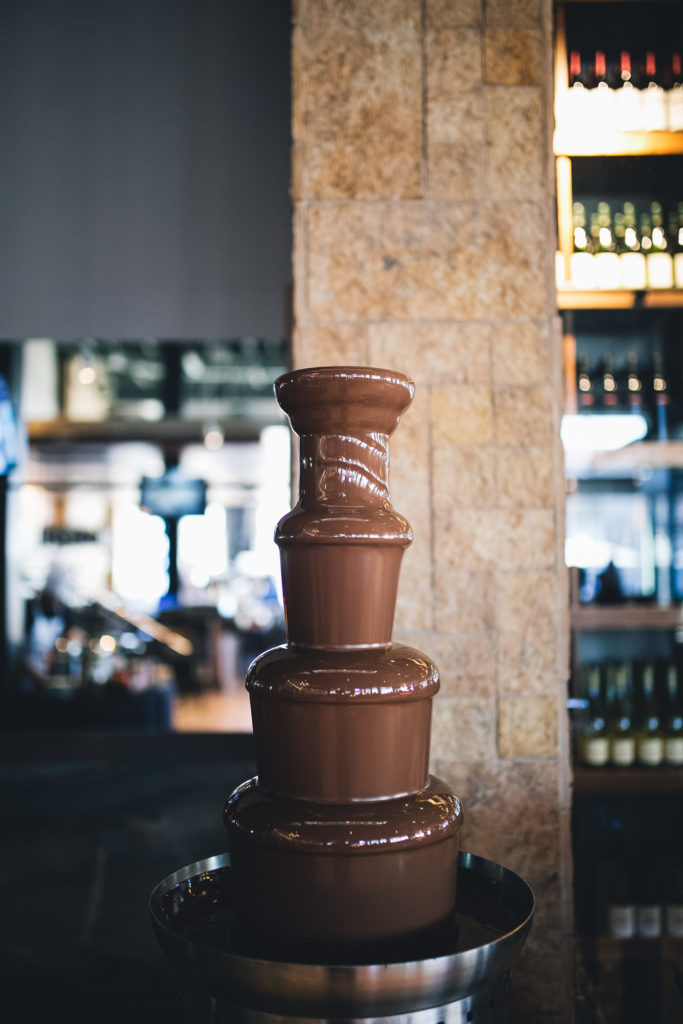 Feeling full and content with our brunch selections, we headed over to the bocce court that had been reserved for us by our kind server. My bocce skills were lacking, so luckily our server was able to give us a refresher on how the game worked. I think the bocce crash course helped a most of us play a respectable game but I'm pretty sure that I was a lost cause.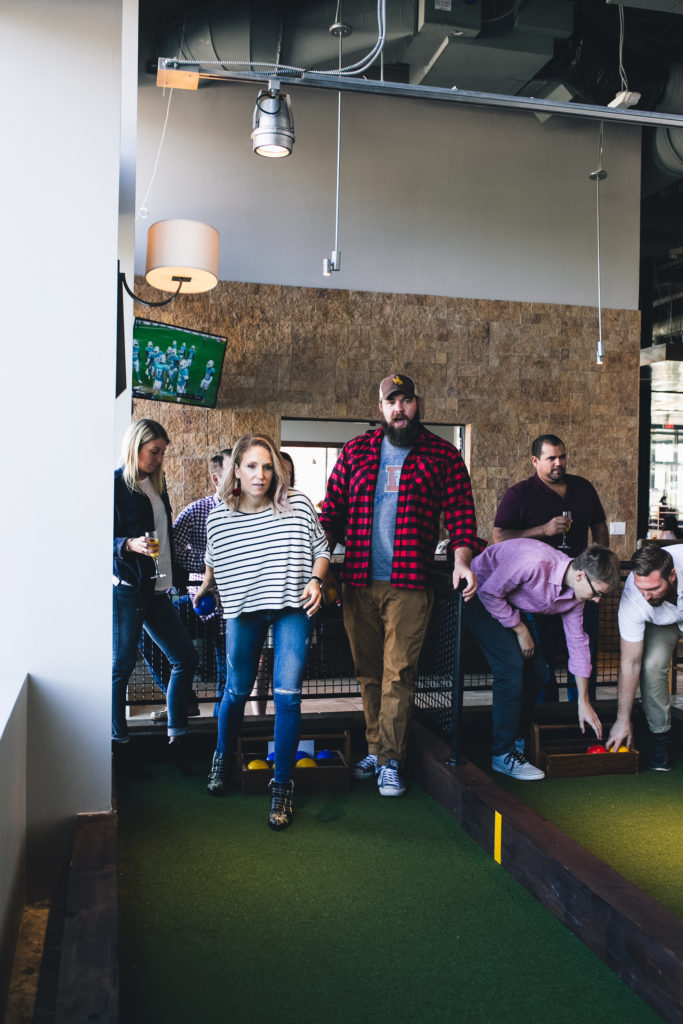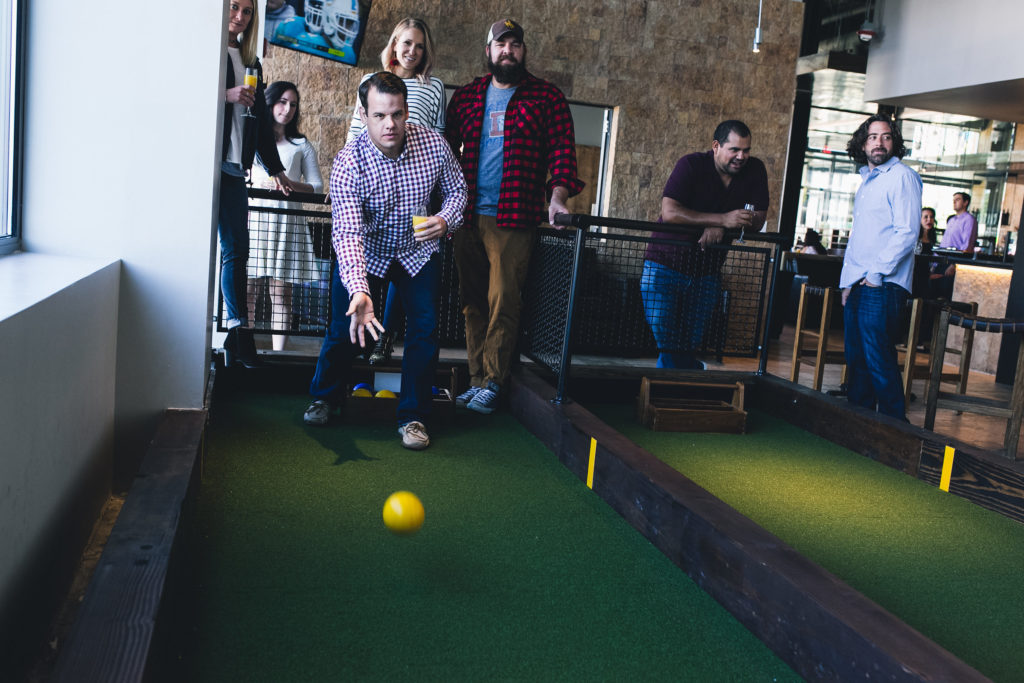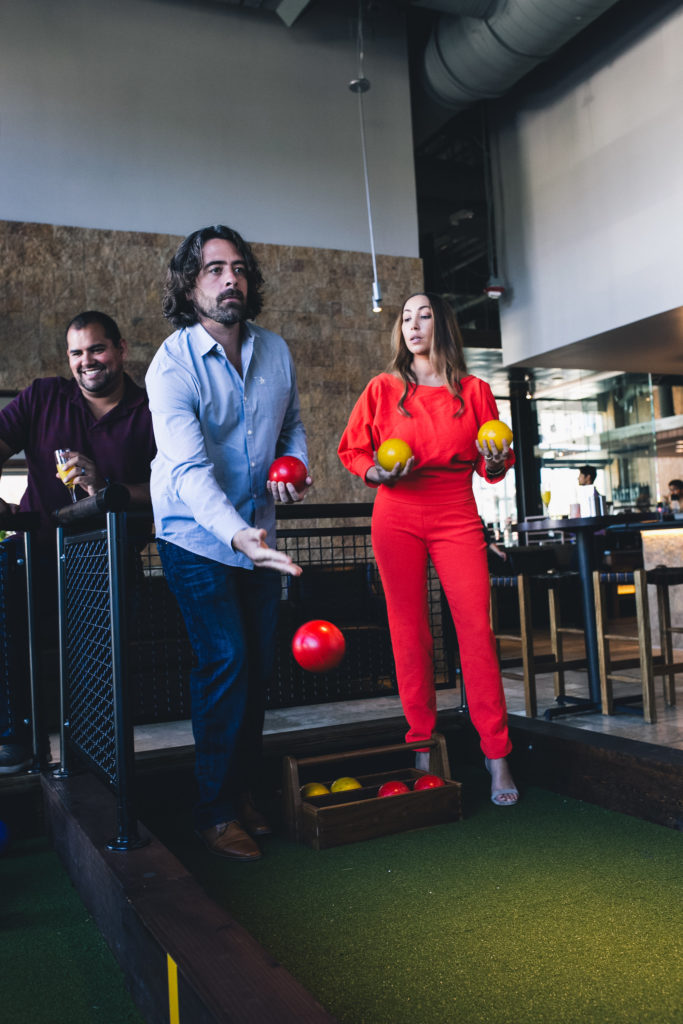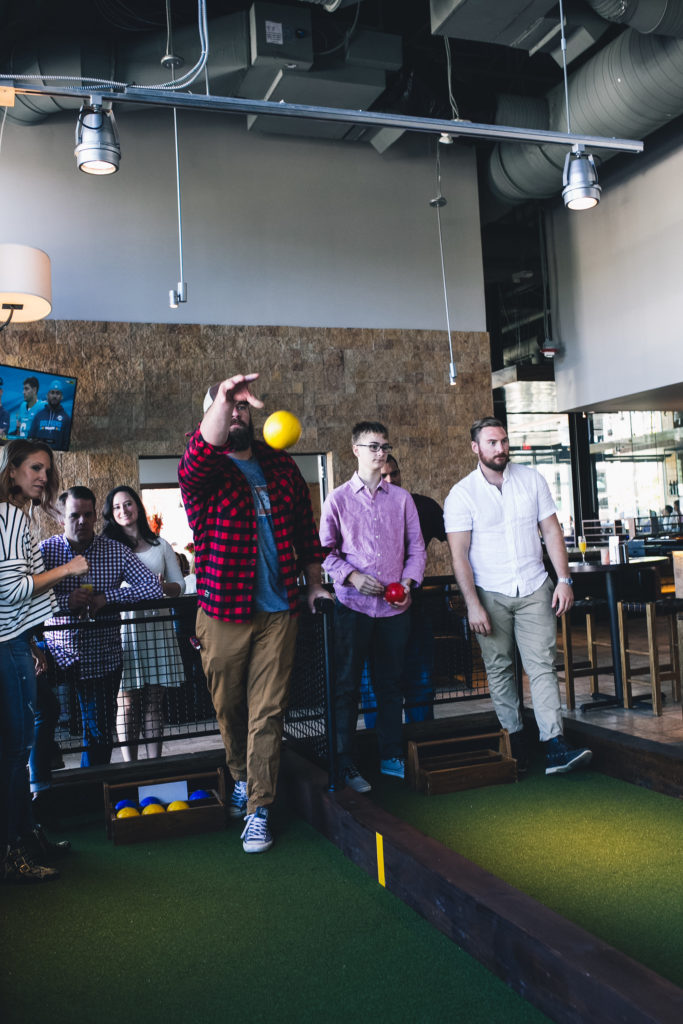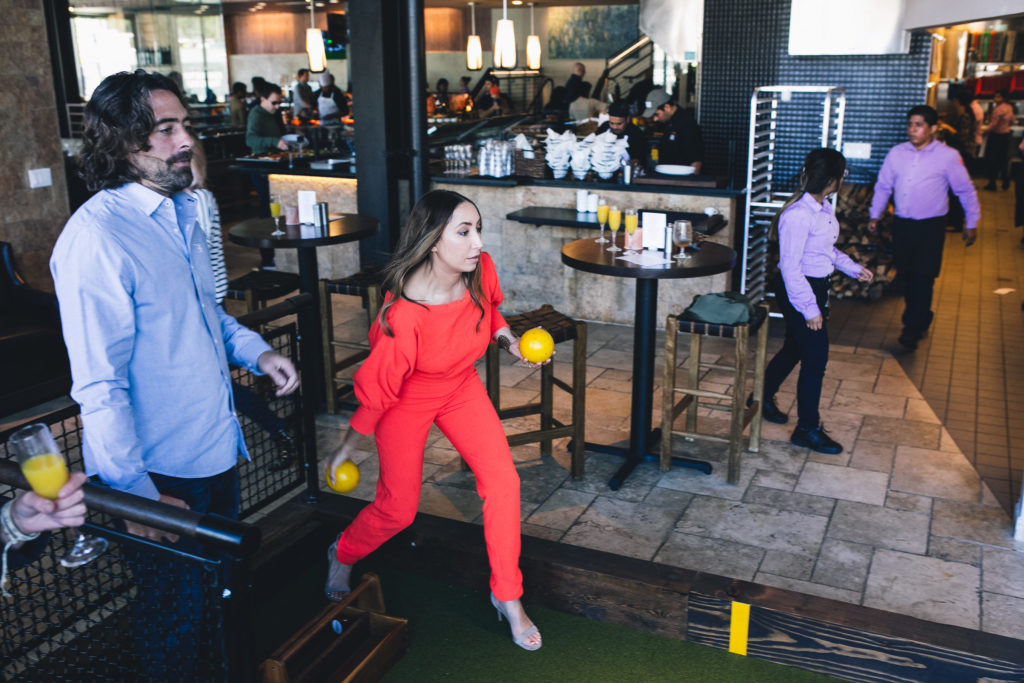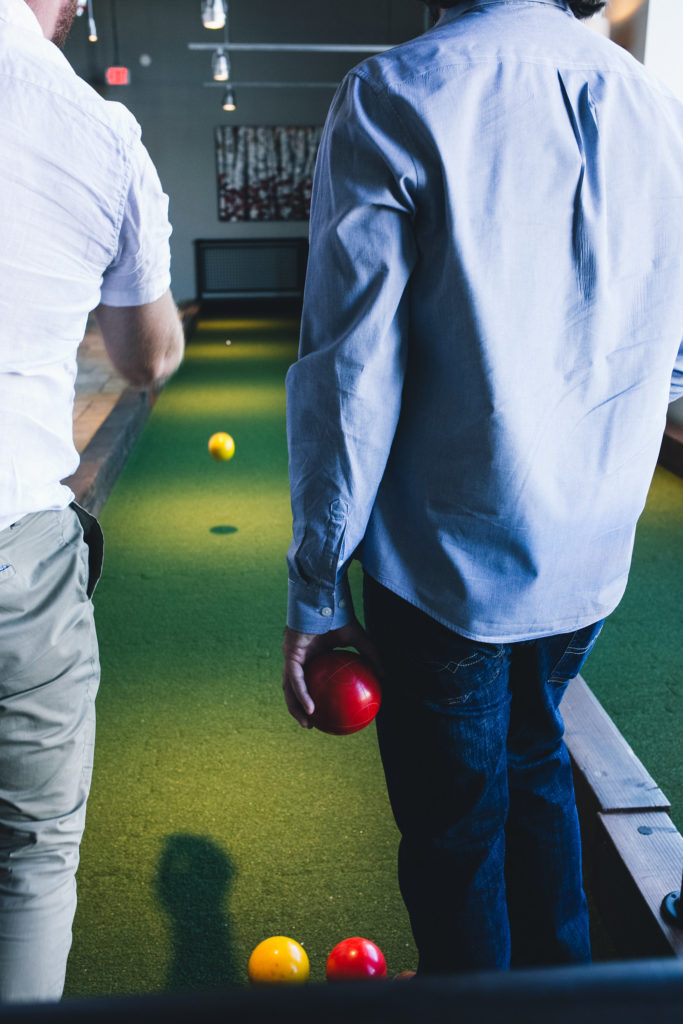 After we had our fair share of bocce, we headed upstairs for the main event, bowling. So, when you think of a bowling alley, you probably picture a big, loud place that serves crappy beer and cheap hot dogs but Pinstripes is way different. We ordered up rosé, mimosas, and cocktails while our bowling shoes were delivered to our cozy sections. Instead of the dark and dreary old bowling alleys we grew up in, our lanes were bright and boasted a view of the epic Pinstripes Rooftop Patio and the rest of Pike & Rose. Things got a bit competitive in those alleys but I think we all remained friends after.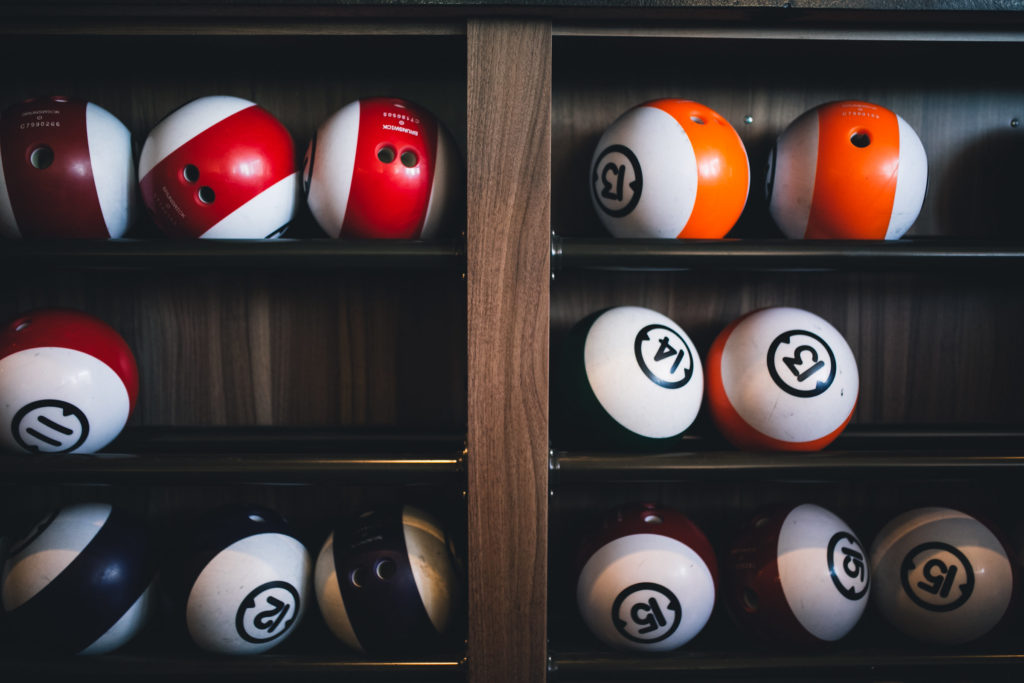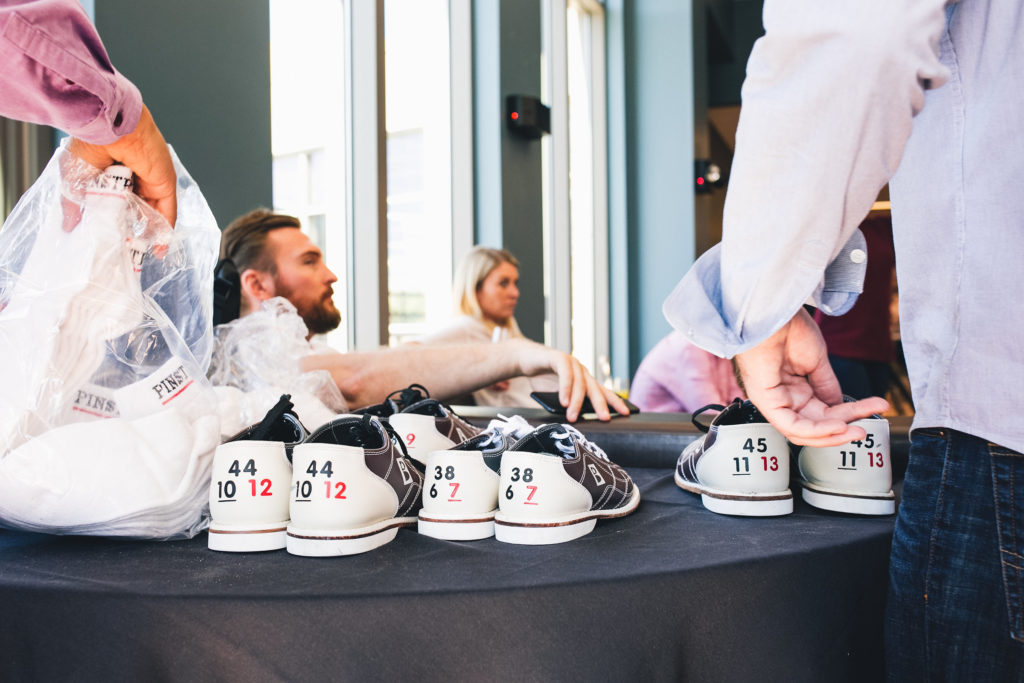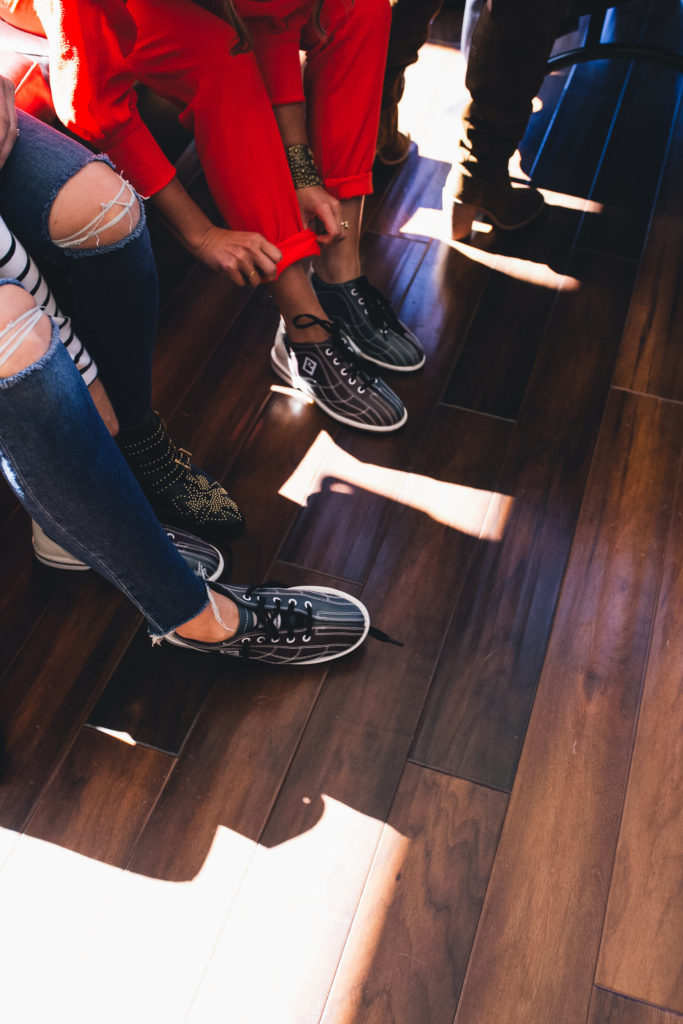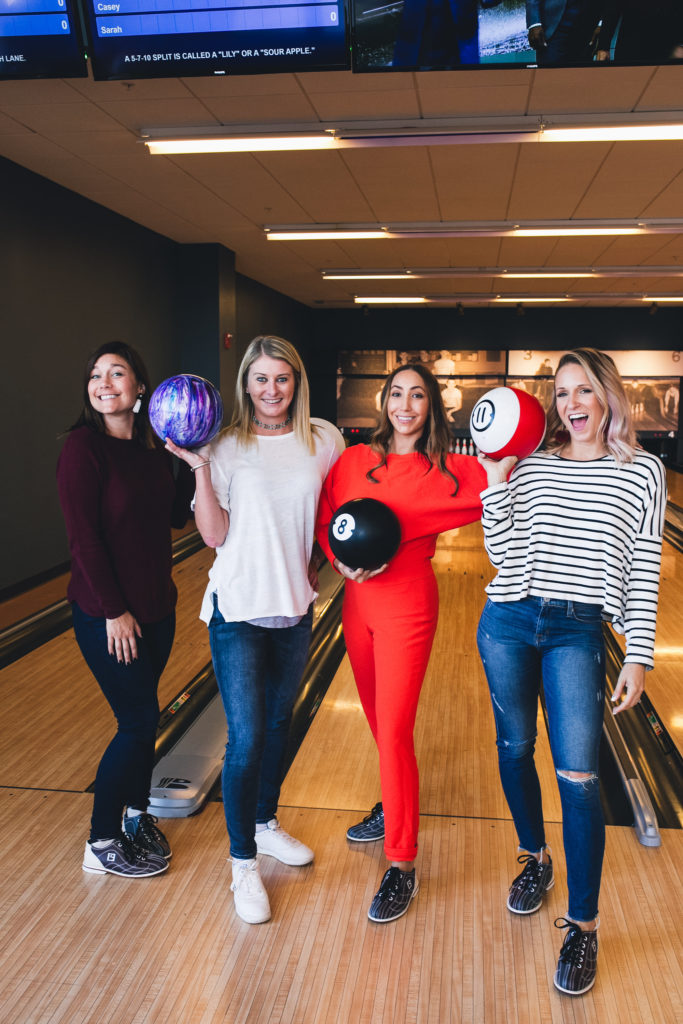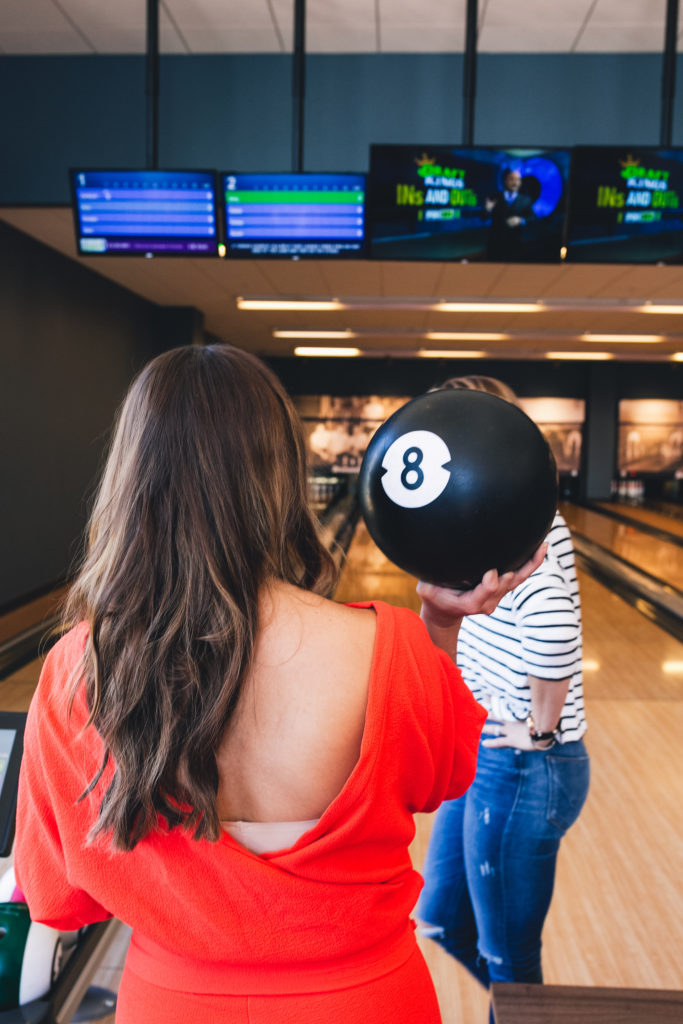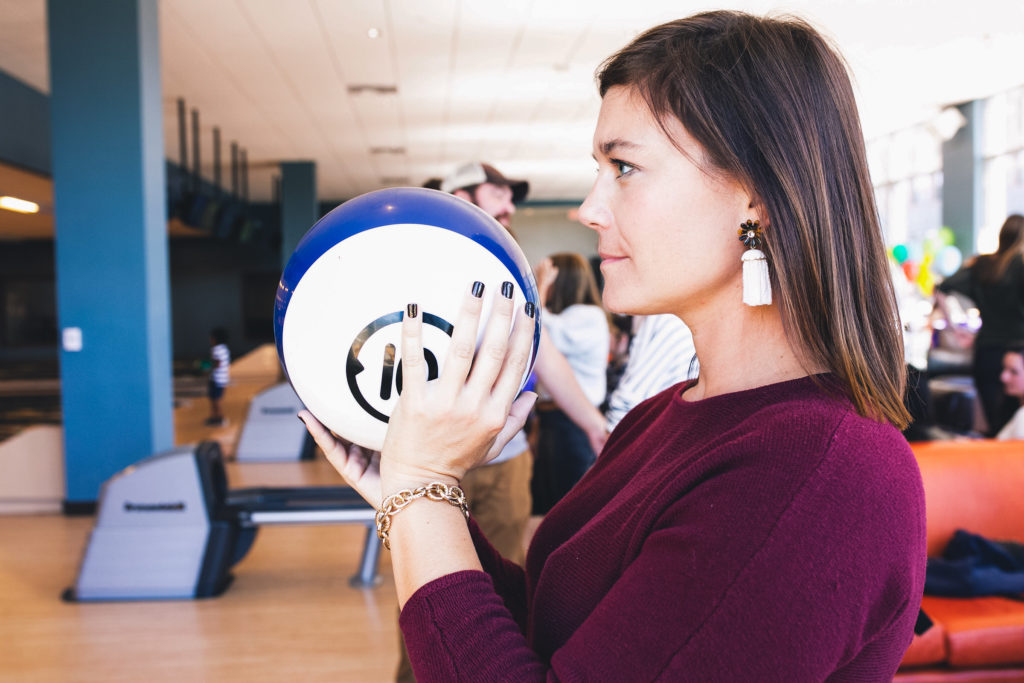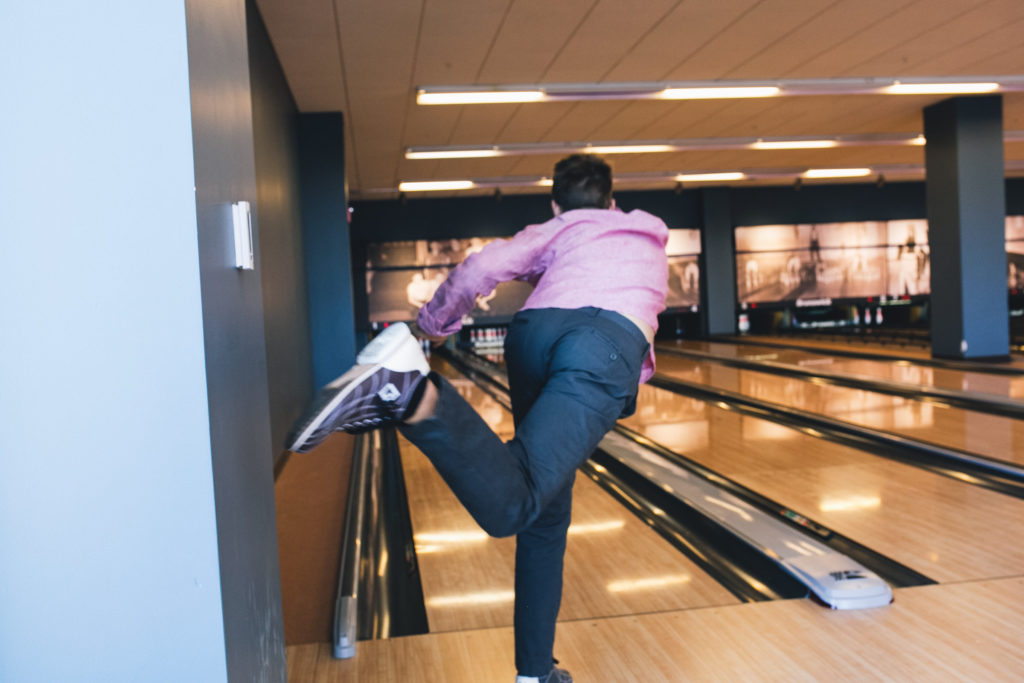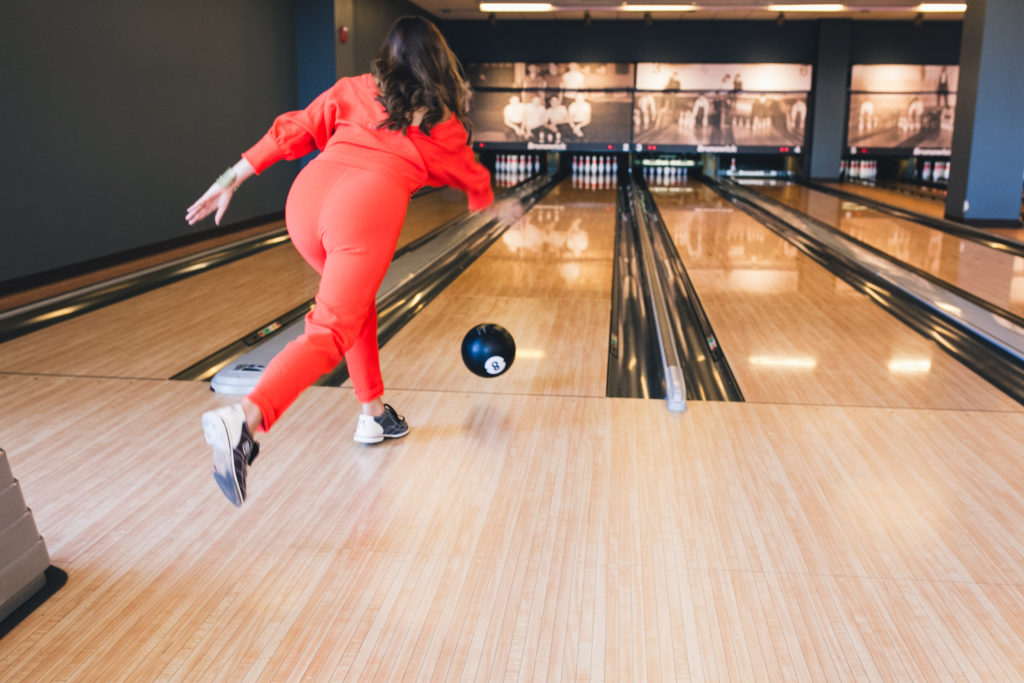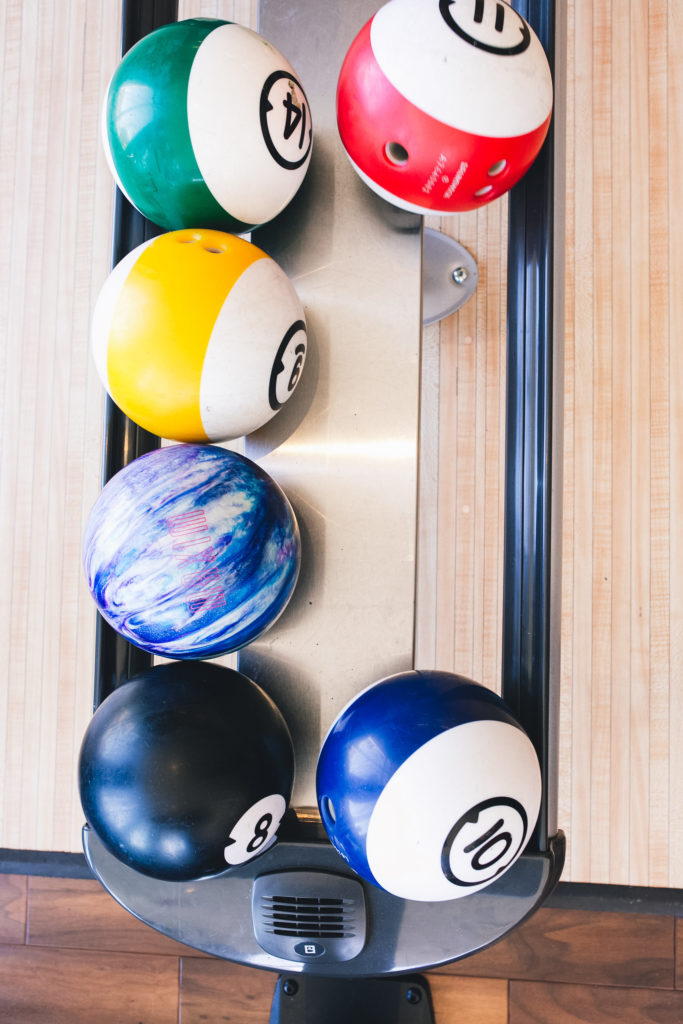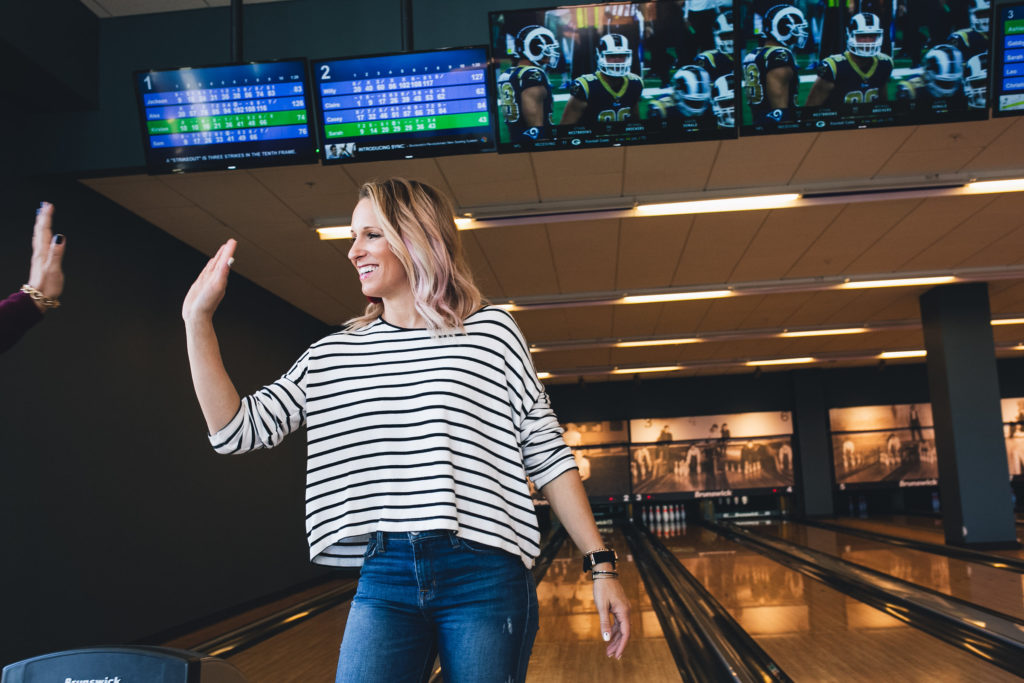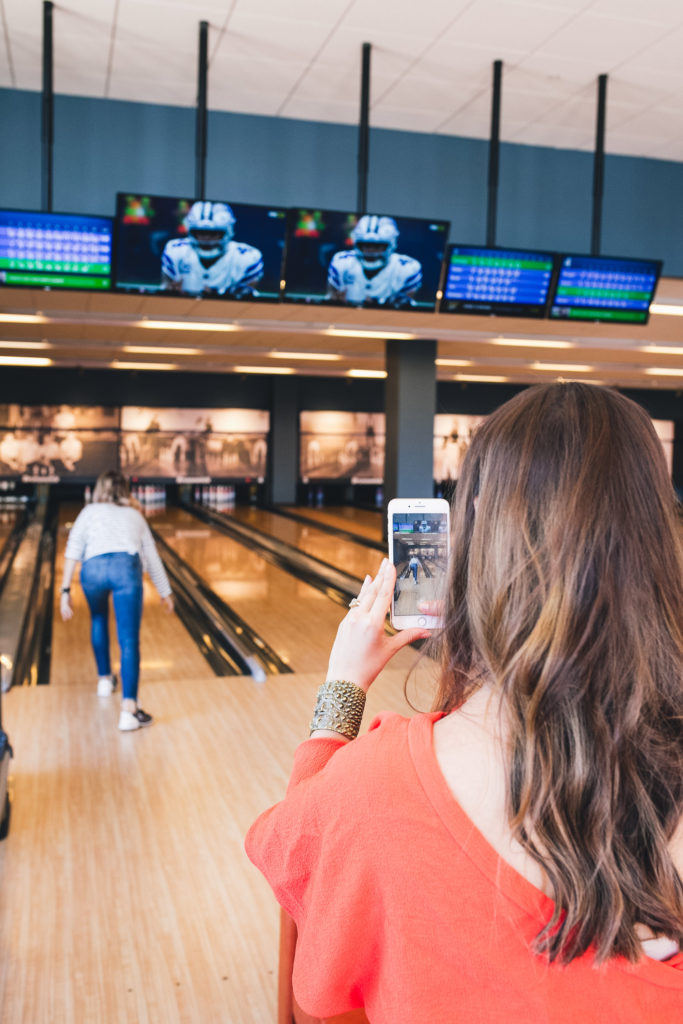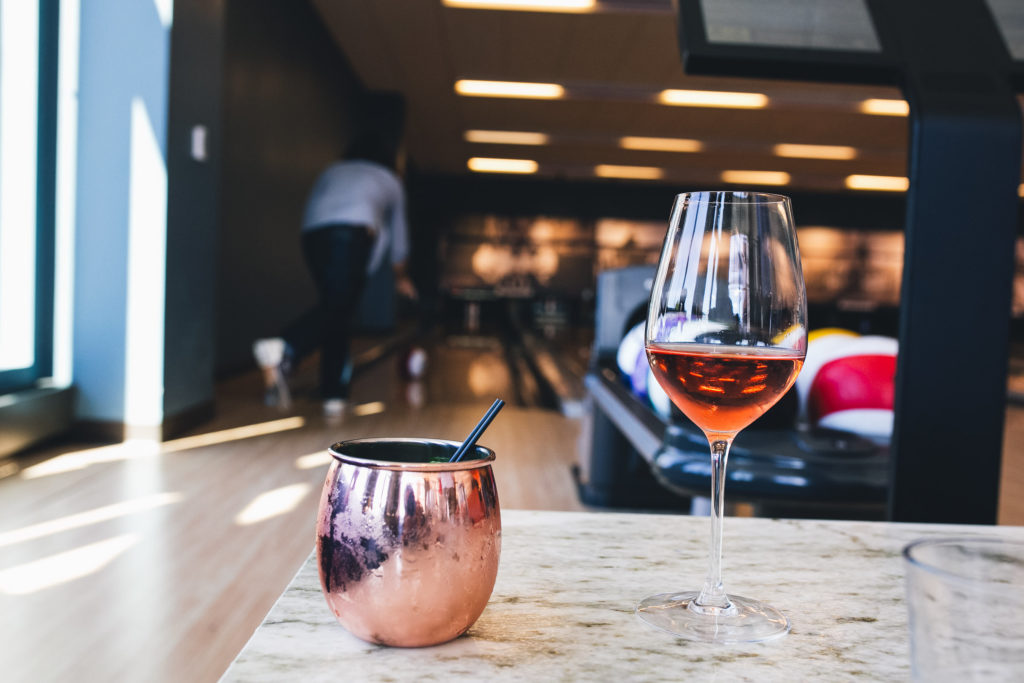 The best part of the entire day was spending quality time with my friends. It's rare these days that we are able to all get together for something other than a birthday or a wedding, so this felt like an extra special to treat to see them all for brunch. Pinstripes was the perfect spot to host this get-together because they made it so easy on us. They supplied all the drinks, food and entertainment, it would have been near impossible to not have a good time.
If you are looking for a spot to host an epic happy hour, bday party (for you or the kids), brunch  or just meet up with a friend for dinner and bowling, Pinstripes is your place. Their new location in Bethesda is massive and even has a gorgeous outdoor rooftop with a bar, plenty of seating, and fire pits equipped with cozy chairs and blankets for when it gets chilly.
I've found my new Sunday Funday spot and hope I will see you all there very soon!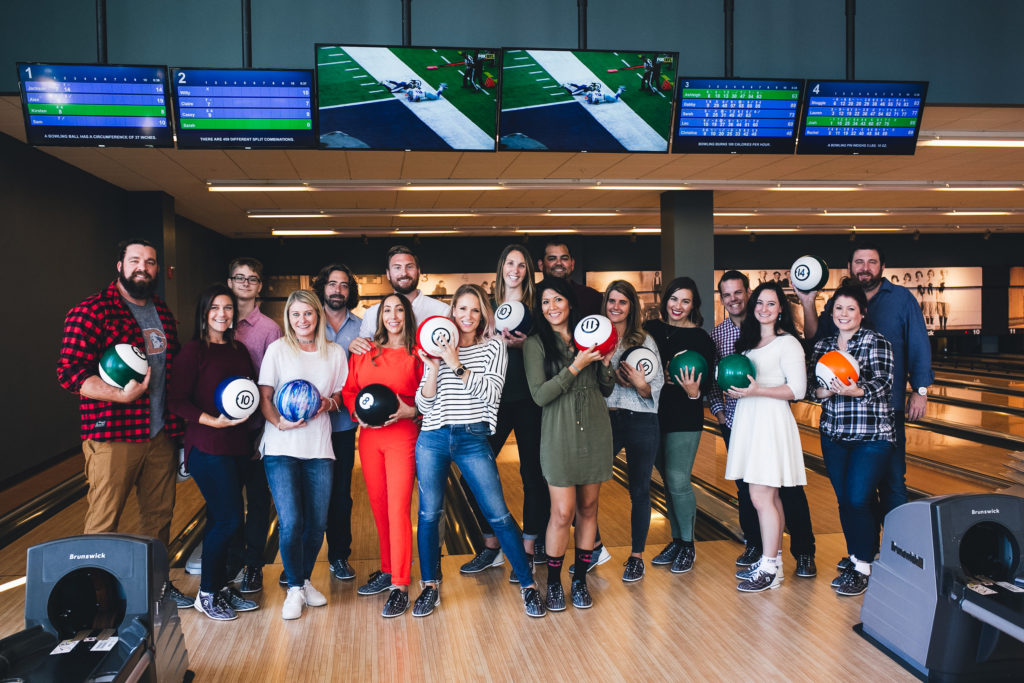 Pike & Rose
11920 Grand Park Ave.
North Bethesda, MD 20852
240-630-3222
This post was done in partnership with GreyStar who kindly hosted us for this brunch. Thank you to Greystar, Pike & Rose, The Pinstripes Staff, my beautiful friends pictured and to our talented photographer SloDak.