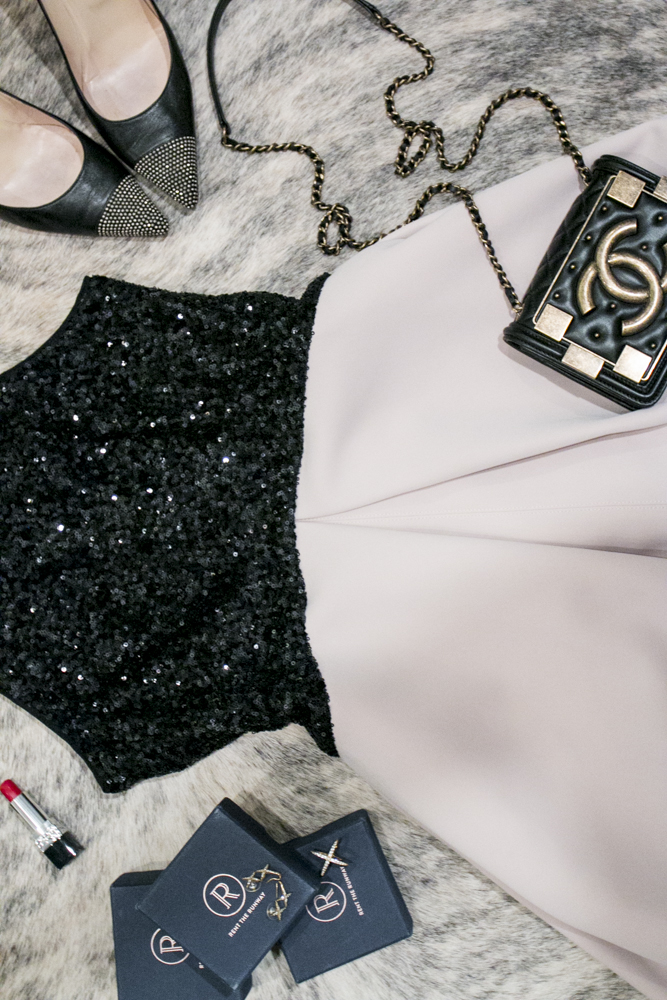 We've already decoded wedding guest dress codes but with the holidays quickly approaching and the soirees beginning to make their way in to our inboxes, we thought it would be fun to de-code the different holiday event dress codes. From a casual holiday work party to a formal gala in the city, we have got you covered along with some fun tips to help you shine with confidence.
Thanks to Rent the Runway for helping us find the perfect frock no matter what time of year it is. They seriously have the best selection around and we are always able do find the perfect dress for any occasion we are attending. The best part is that you can rent these designer gowns for a fraction of what they would normally cost. Because lets get real, we only end up wearing those expensive dresses once or twice anyway. So why not rent a different dress for each event you are attending? Shop/rent the exact looks we wore under each occasion or visit the nearest boutique (Georgetown!!) near you to have a personal stylist dress you for the next big event! Be sure to scroll to the bottom for 20% off your holiday rental!
OFFICE HOLIDAY PARTY:
Work holiday parties are usually during office hours or directly after work, so your own office attire is really all you have to work with as a base for this event. One important rule for office parties is to remember you are still at work and representing your company, so you never want to show too much skin. Bring a cardigan or wear a pair of tights with your dress depending on how conservative your work place may be. I love this dress from Jill Stuart. It can be worn casually or dressy depending on how you style it.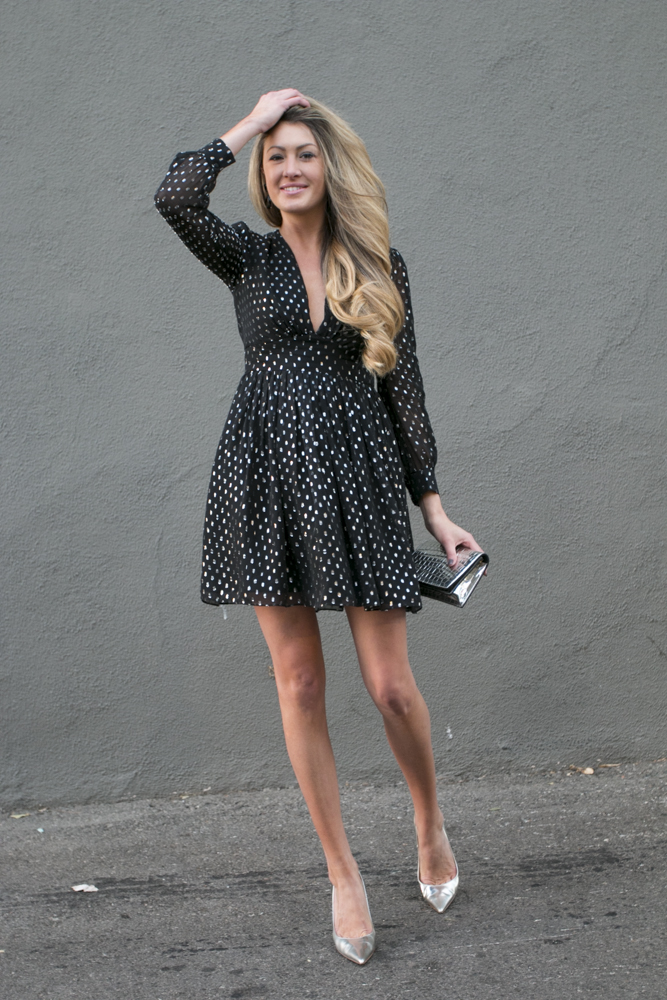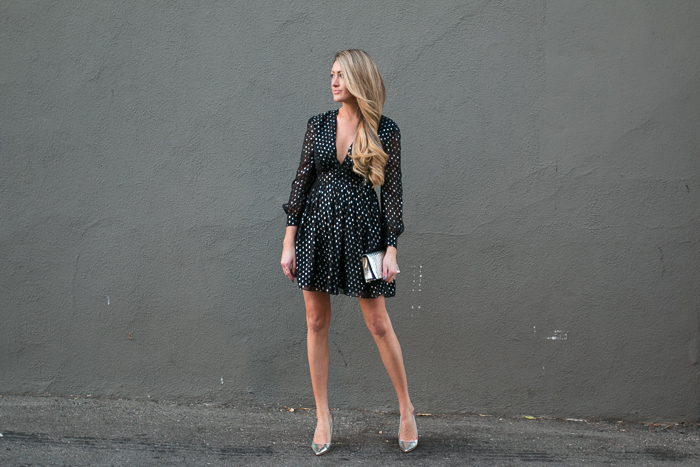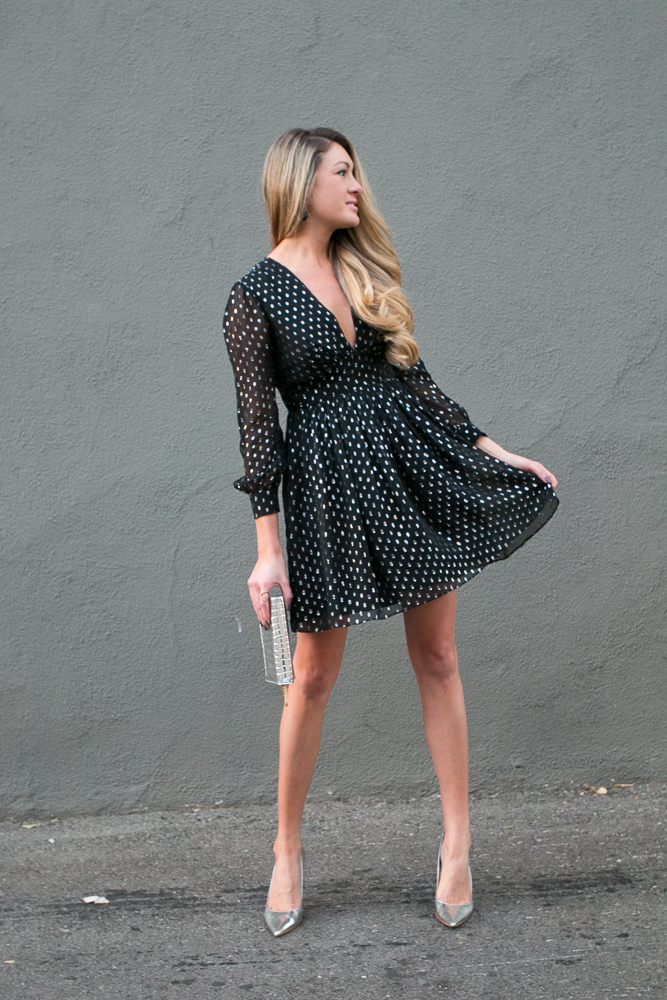 Dress (Jill Jill Stuart), Shoes (Jimmy Choo), Bag (Stella McCartney)
SEMIFORMAL SOIREE: 
Most evening holiday parties will fall under this category, that is unless you are attending an ugly sweater party and in that case this look certainly wouldn't fly. But if you are attending a holiday cocktail party think fancy cocktail dress with a killer pair of heels. Many people will go the safe route with a little black dress but why not try a bold color and cut that will stand out in the crowd? I love this one by Halston Heritage because the fit is absolute perfection, the color is festive and I won't have to worry about how many cookies I eat with the fit and flare style!
Dress (Halston), Shoes (Christian Louboutin), Bag (Chloé via Bag Borrow or Steal), Earrings (Forever 21).
DRESSY COCKTAIL DRESS: 
Shine is always appropriate for parties and for any season. I'm not too much of a glitz and glitter girl but if done the right way it can look super sophisticated when mixed with matte fabrics like this Halston Heritage dress.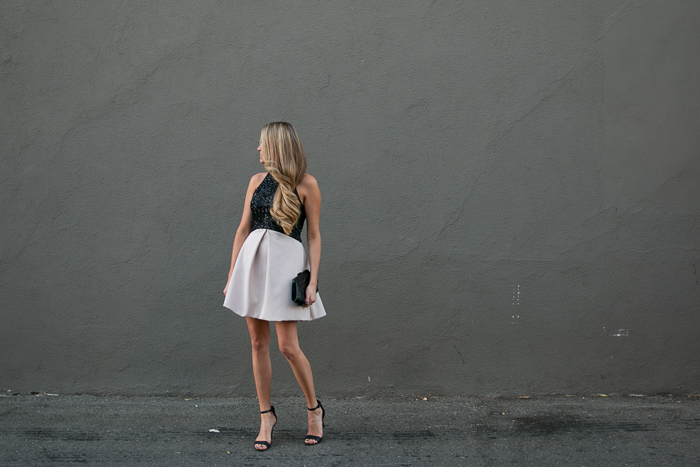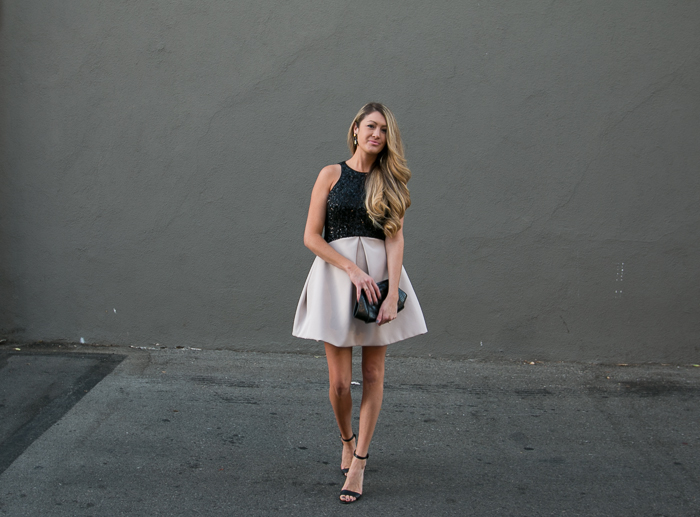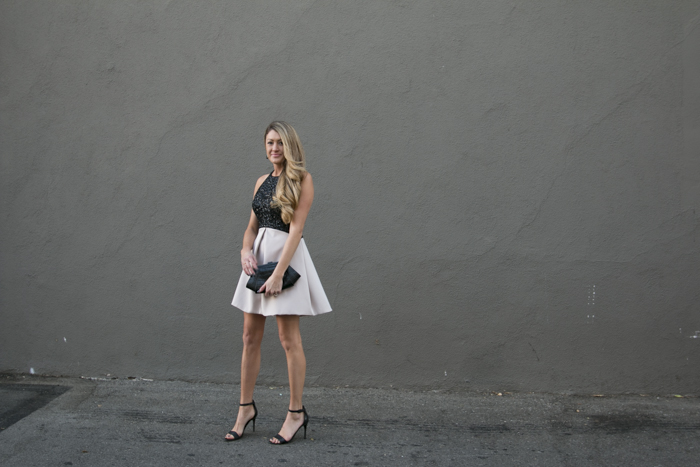 Dress (Halston Heritage), Earrings (Oscar de la Renta), Shoes (Sam Edelman), Bag (ZAC Zac Posen)
CREATIVE BLACK TIE:
A tea- or floor-length gown is the way to go for upscale holiday fetes but "Creative Black Tie" means you can put your own spin on it. Get creative with the style and cut of your dress and pair it with a fun pair of shoes. As for accessories, choose a dramatic necklace or dangling earrings, but never both. I went with a fun column dress by Osman that hugged by body and had fun playful buttons on the front and the back. Perfect for a night at a formal holiday gala!
Dress (Osman); Earrings (Forever 21); Bracelet (Forever 21); Bag (Chloe -via Bag Borrow or Steal); Heels (Stuart Weitzman).
FESTIVE ATTIRE: 
Looking to have some real fun tonight? A romper is always a go to for me because it's super comfortable and this Cynthia Rowley piece nailed it. Try a long sleeve style that shows some leg for a sophisticated yet sexy option. Pair the look with some fabulous high heels that are printed, metallic or a bright color to show your bold and fashionable side for the perfect festive girls night out.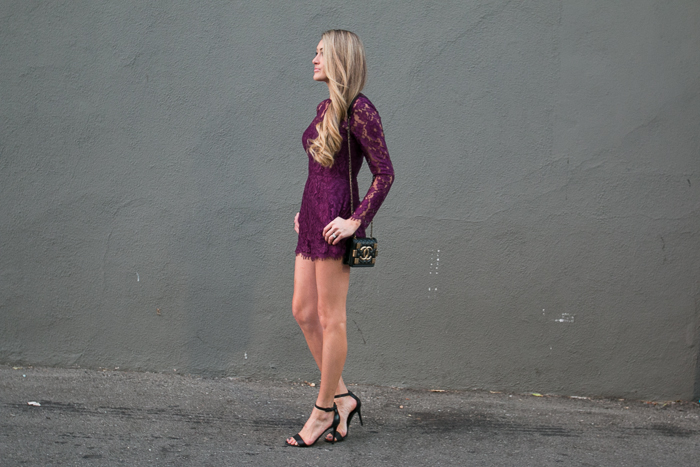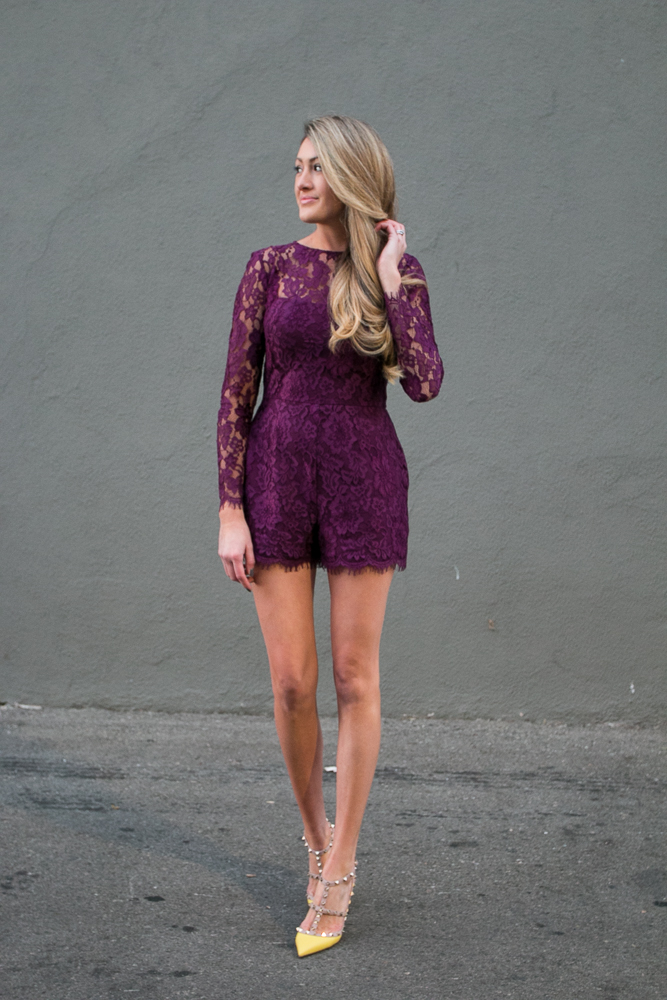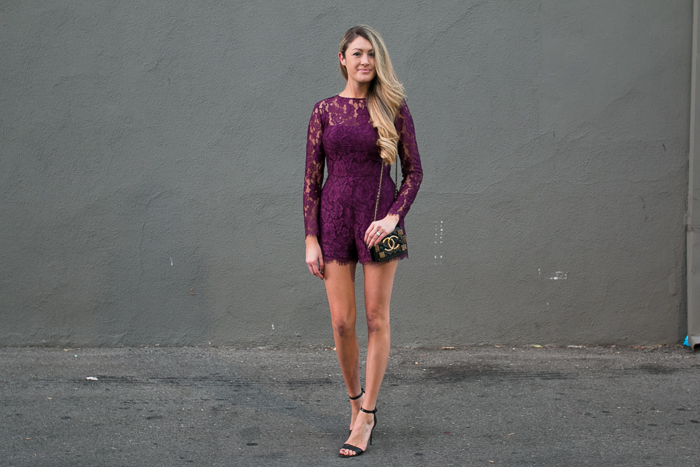 Romper (Cynthia Rowley), Bag (Chanel via Bag Borrow or Steal), Shoes (Sam Edelman and Valentino)
Take 20% off your first Rent The Runway rental with code: INSTARTR16 at checkout! Happy Holidays!
Xo,
Sarah and Michelle