Holiday Party Styling For Any Occasion
Whether you are headed to your office holiday happy hour or to a black tie holiday soiree, it's inevitable that you will be scratching your head trying to decide what to wear. If your party isn't ugly sweater themed, then you will have to put a bit more effort and creativity into your look. I have a few parties that I am attending this year and since I usually wait until the last minute and am frantically running to the mall trying to find something, I actually planned ahead and did my shopping at one of my favorite boutiques, Bevello, this year.
I found two killer looks that are perfect for the holiday house parties I'm attending and the New Year's Eve Wedding. Find my styling advice below and don't judge me when I show up to your party wearing this outfit! A girl has to get good use out of her clothes, am I right?
The Office Party or The Holiday House Party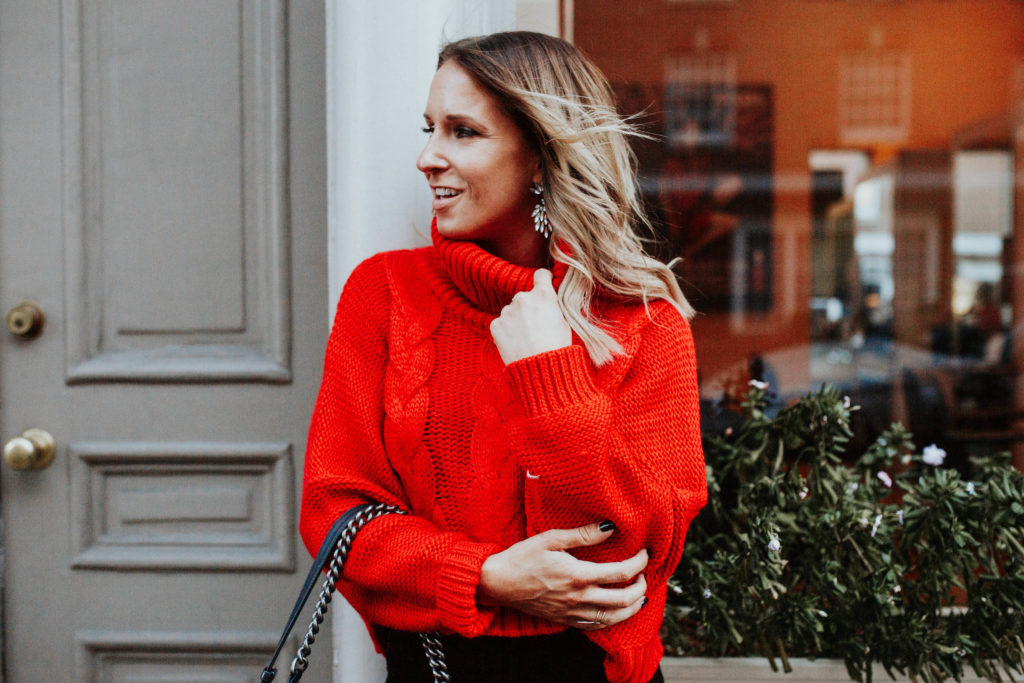 Since I hit my 30's, I'm all about comfort when I can get away with it. Even more so when it's bitterly cold out and I would rather just bundle up in my favorite pair of sweats and a giant sweatshirt. We all know that wouldn't fly at your average holiday party so I found something that is still super comfy, is forgiving enough for you to fill up on those holiday party snacks and stylish enough that everyone will be envying your outfit. I mean, isn't that the holiday trifecta we're all after?
Try pairing an oversized cropped sweater with a pair of high waisted velvet jeans for an elevated festive vibe. Add a little sparkle by glitzing up your accessories, I went with sparkly earrings and sandals.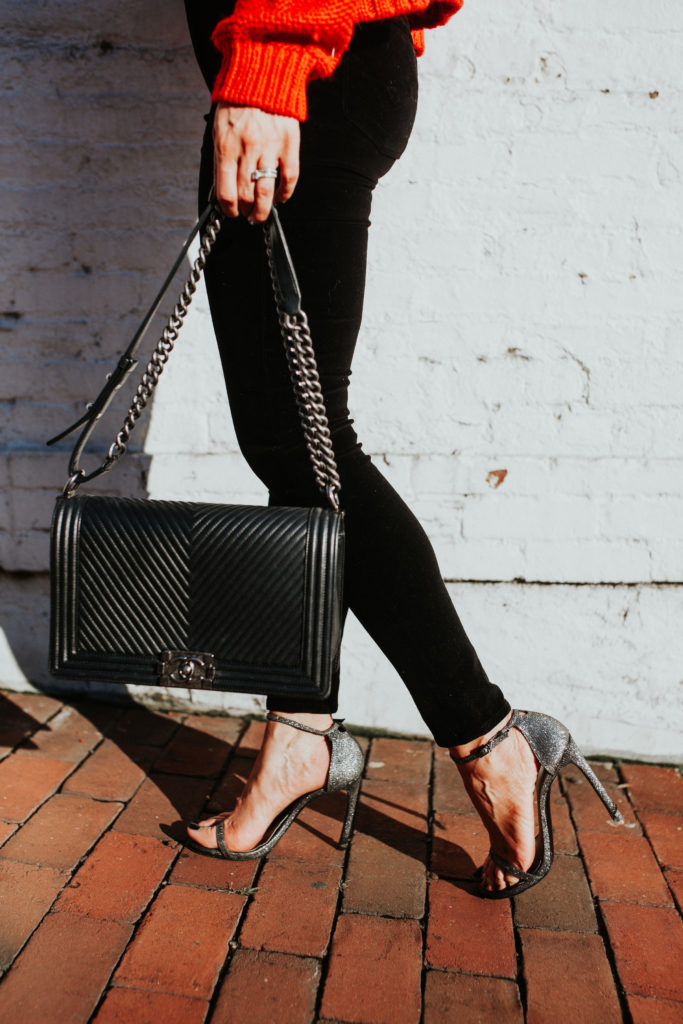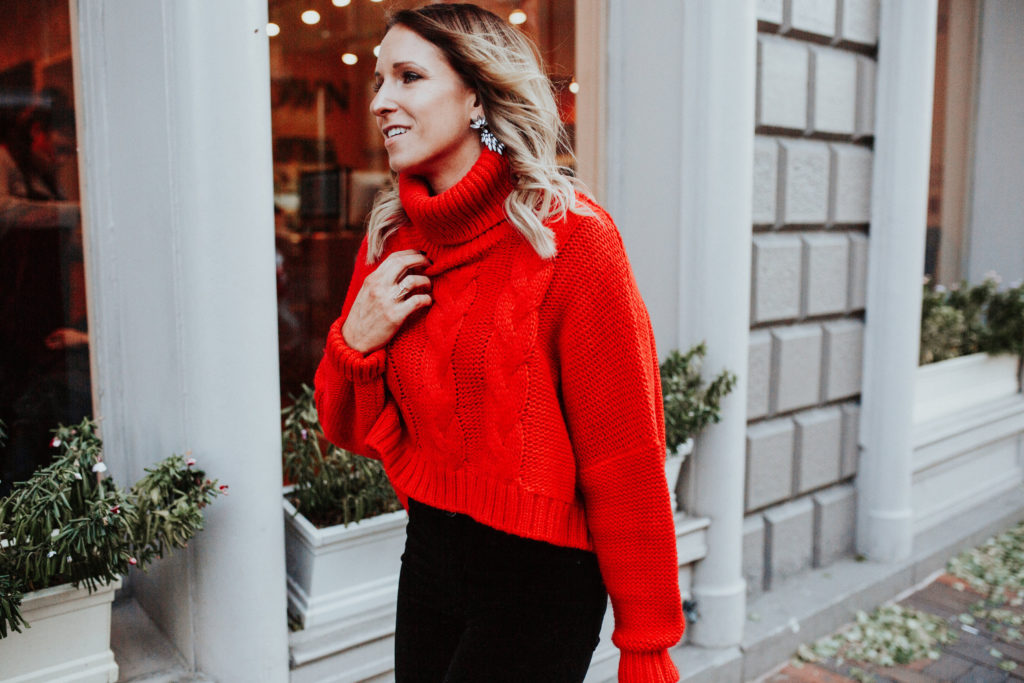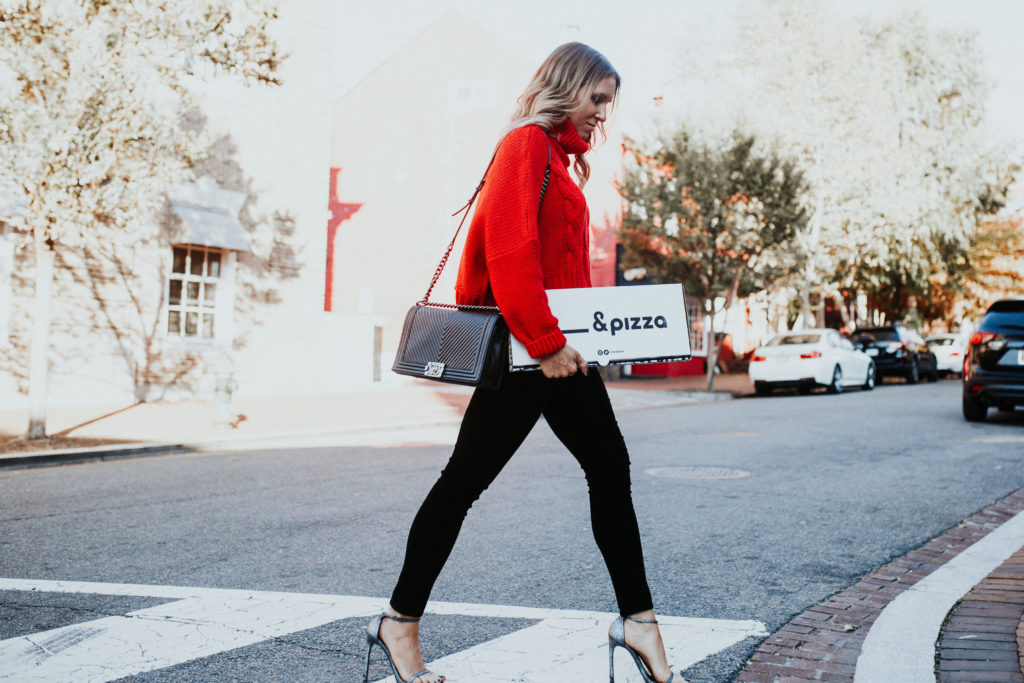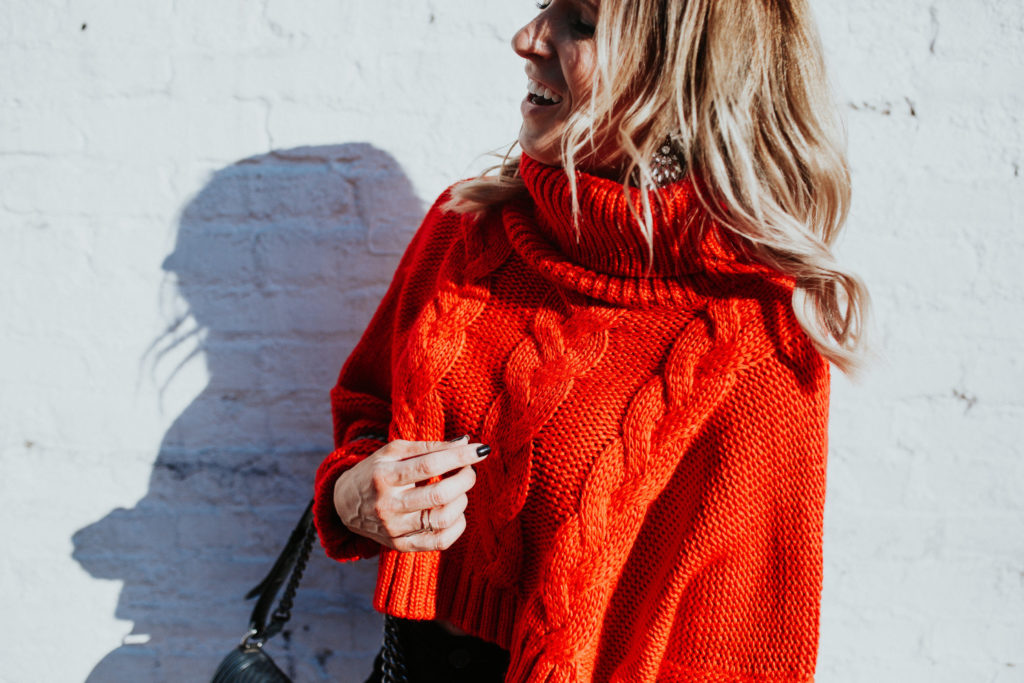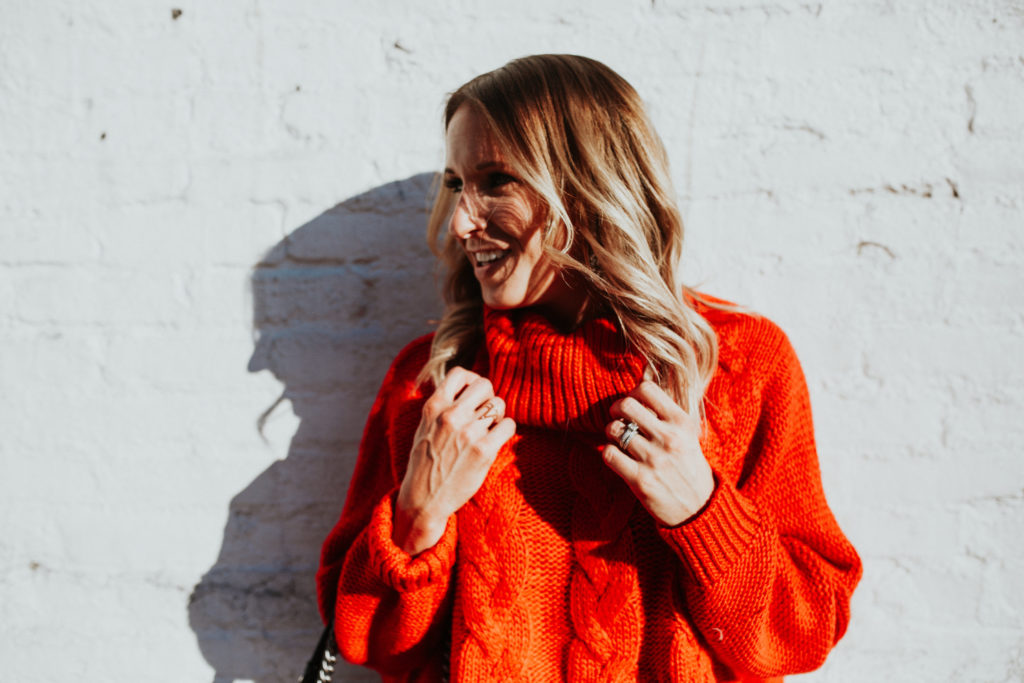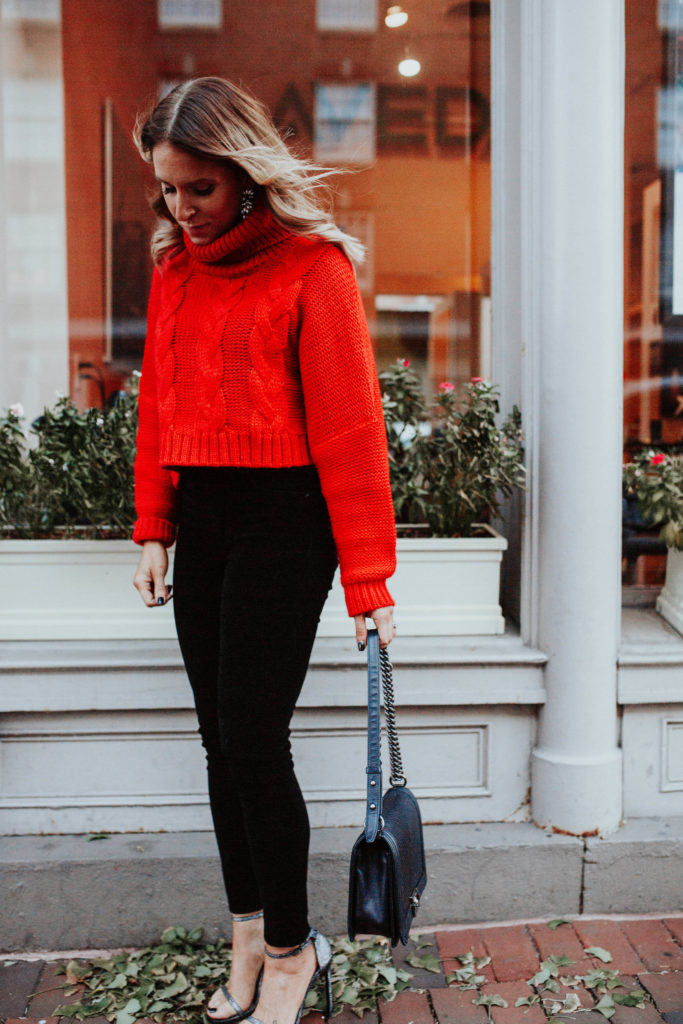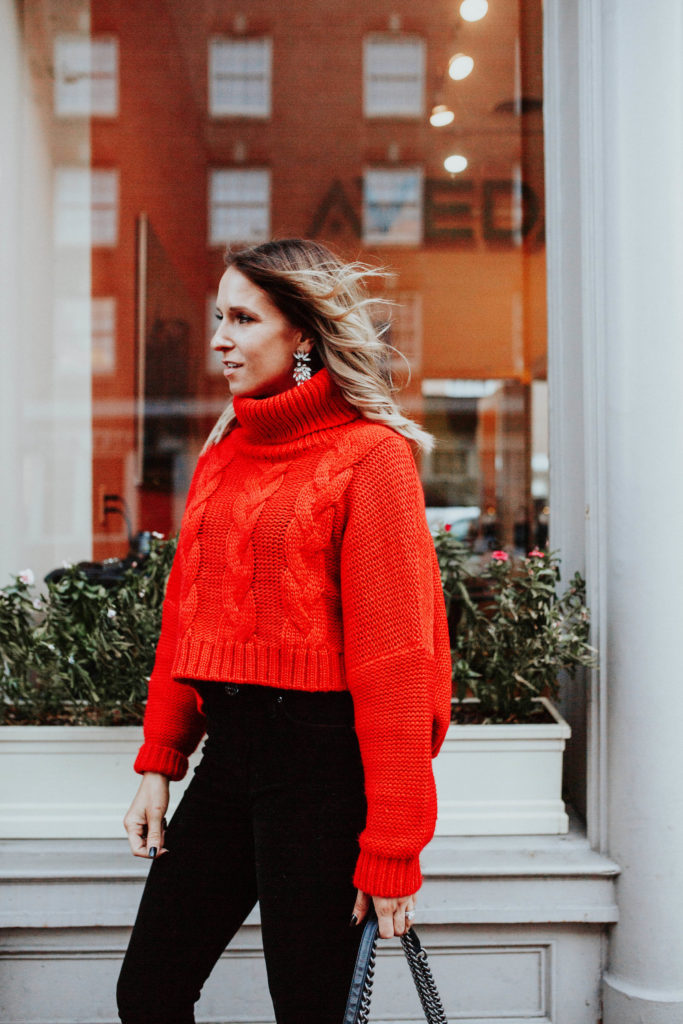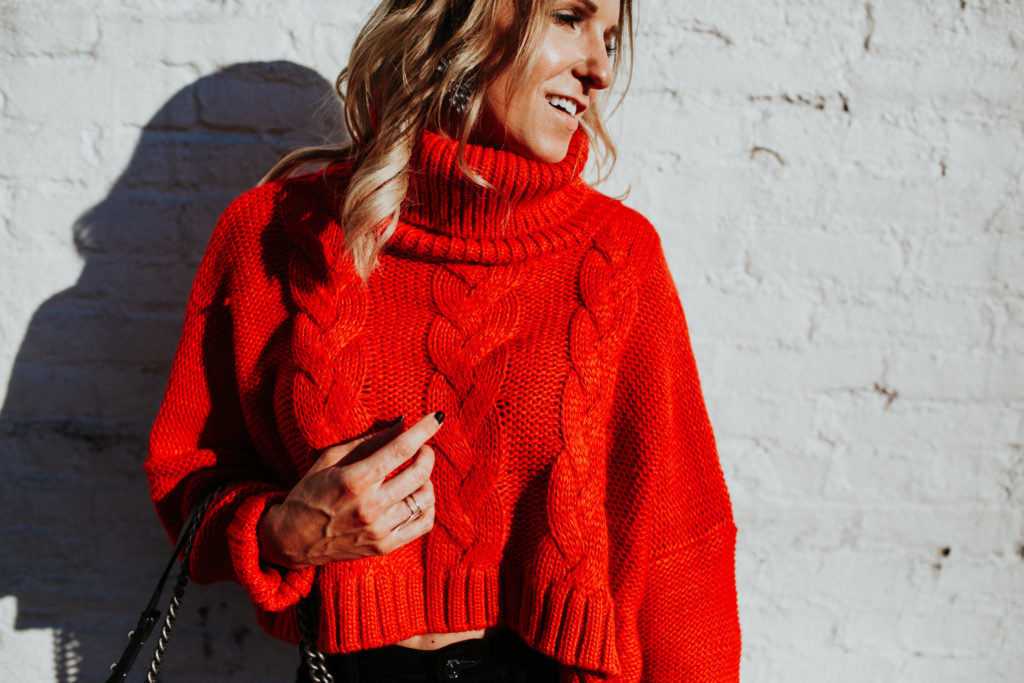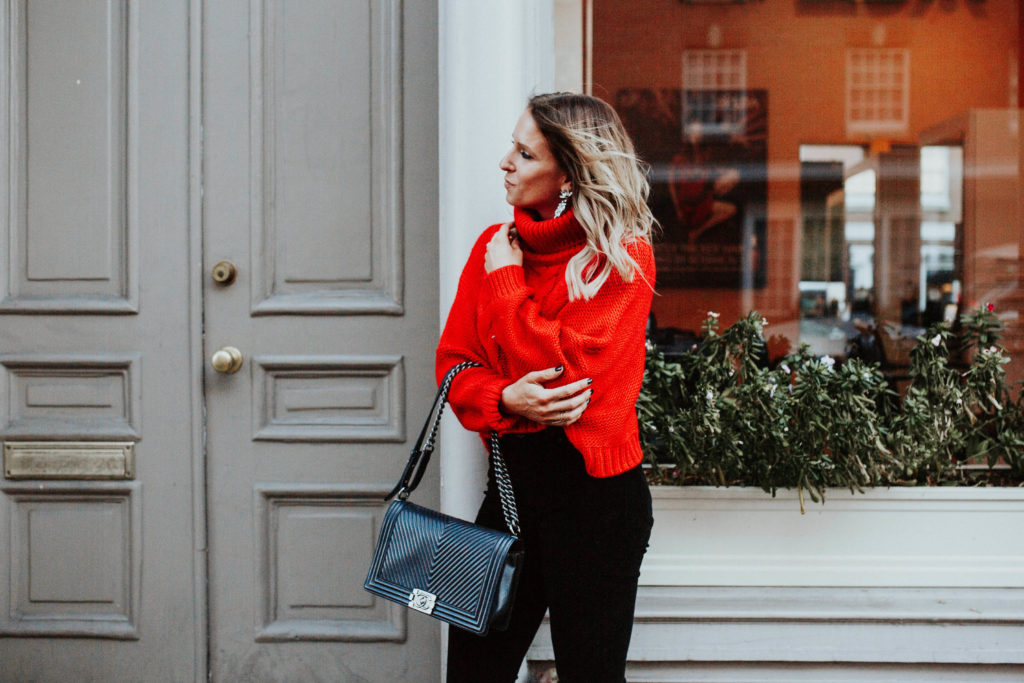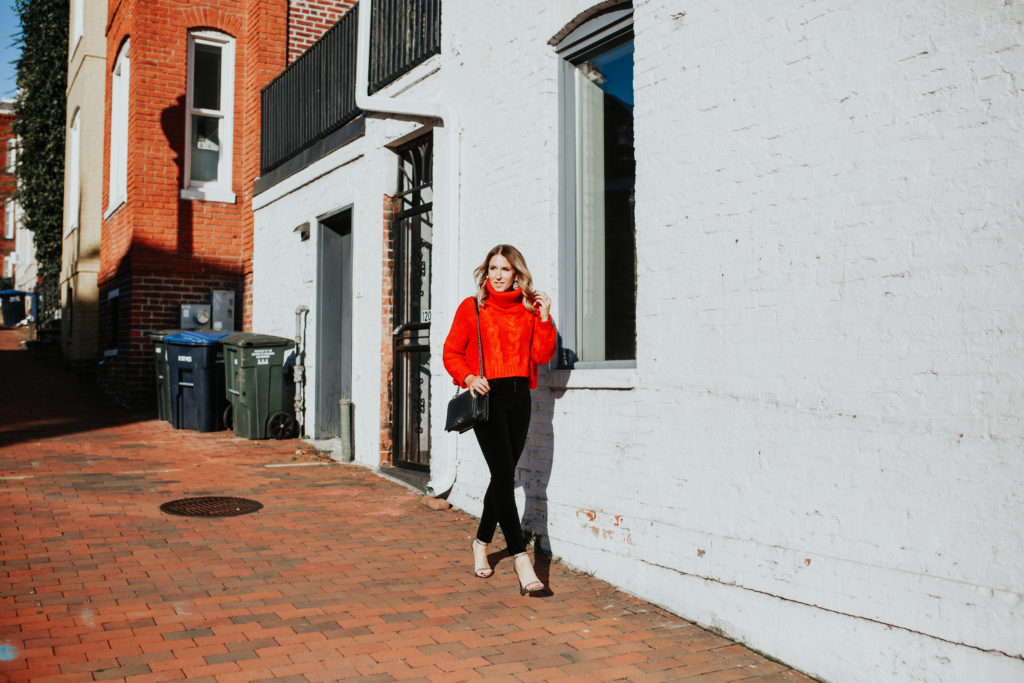 Shop the pieces featured in these photos below along with a few other options that I absolutely love!

Red Sweater (c/o Bevello), Velvet Jeans (Hudson c/o Bevello), Heels (Stuart Weitzman), Earrings (Old Forever 21 similar here), Bag (Chanel rent similar here).
The Holiday Soiree or New Years Eve Cocktail Event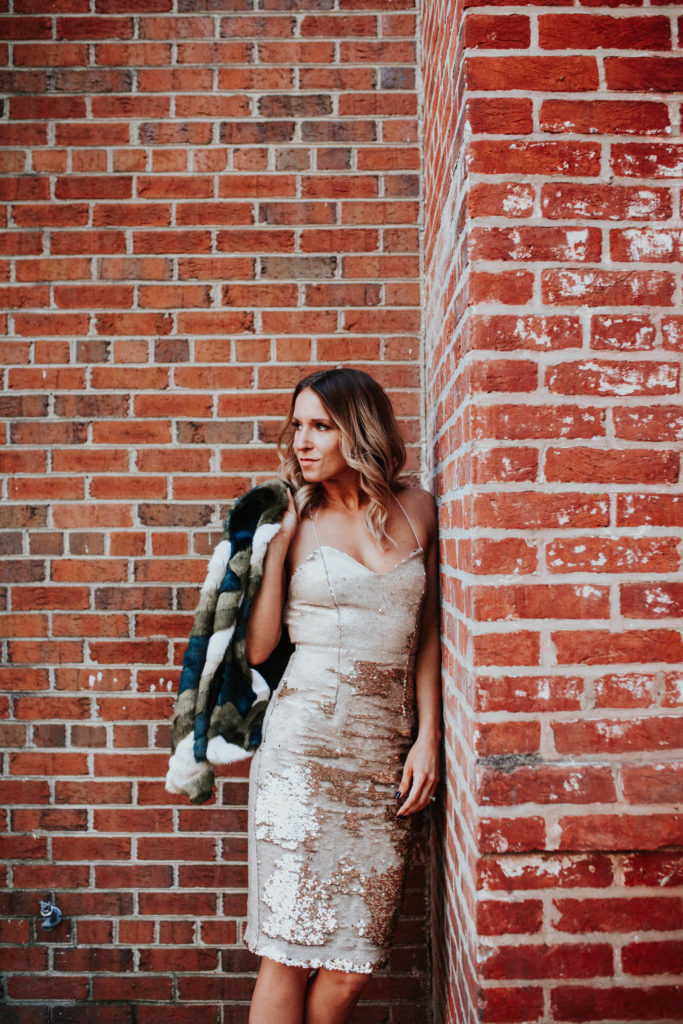 When the oversized sweater look won't do, you sometimes have to put on that party dress. And why not look damn good while doing it. I came across this stunner at Bevello and was a bit hesitant that it would hug me in all the wrong places but to my surprise, it fit me like a glove. A reason why trying things on is sometimes essential! The huge bonus about this sequin number is that it's like one of those amazingly distracting pillows that you can draw on by pushing the sequins back and forth. Yup, talk about a party trick!
We have a NYE wedding this year, so this dress will be just perfect for the occasion. The chevron faux fur jacket compliments the dress perfectly and gives the look even more of a wow factor. I also love it because it pairs perfectly with those velvet jeans (I mentioned before) and a tee for those other holiday parties that always seem to pop up last minute. So there you go, you have three looks for the price of two!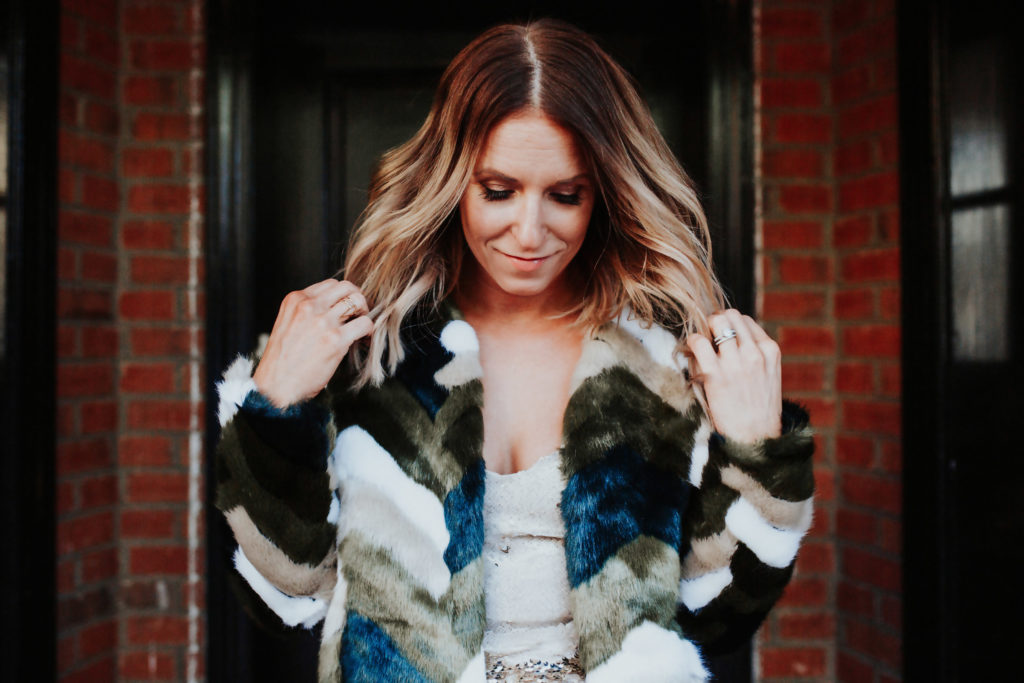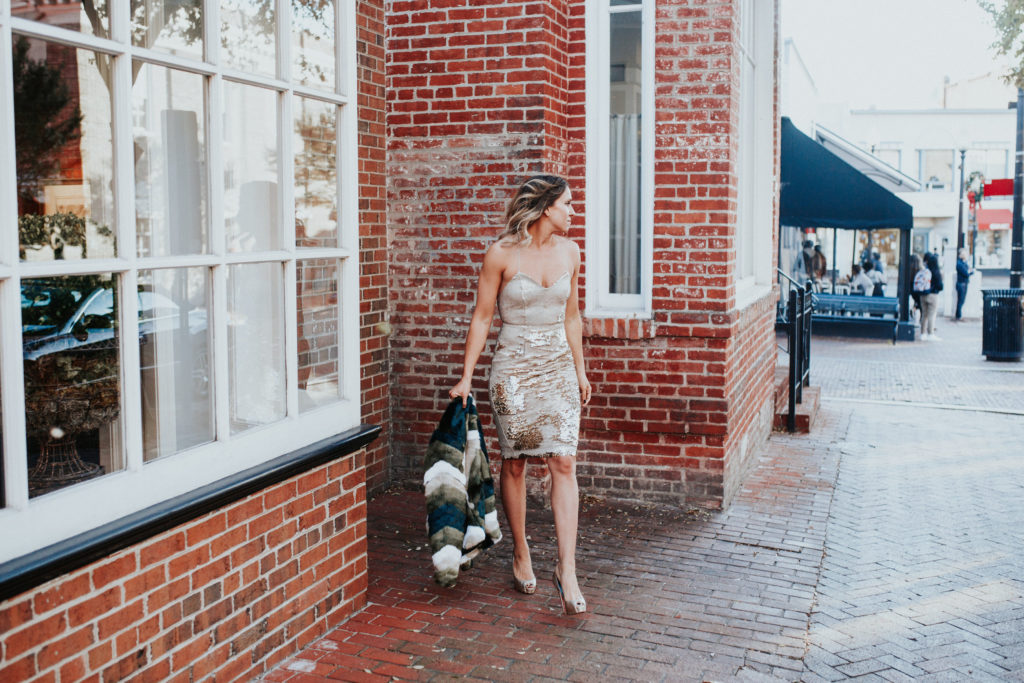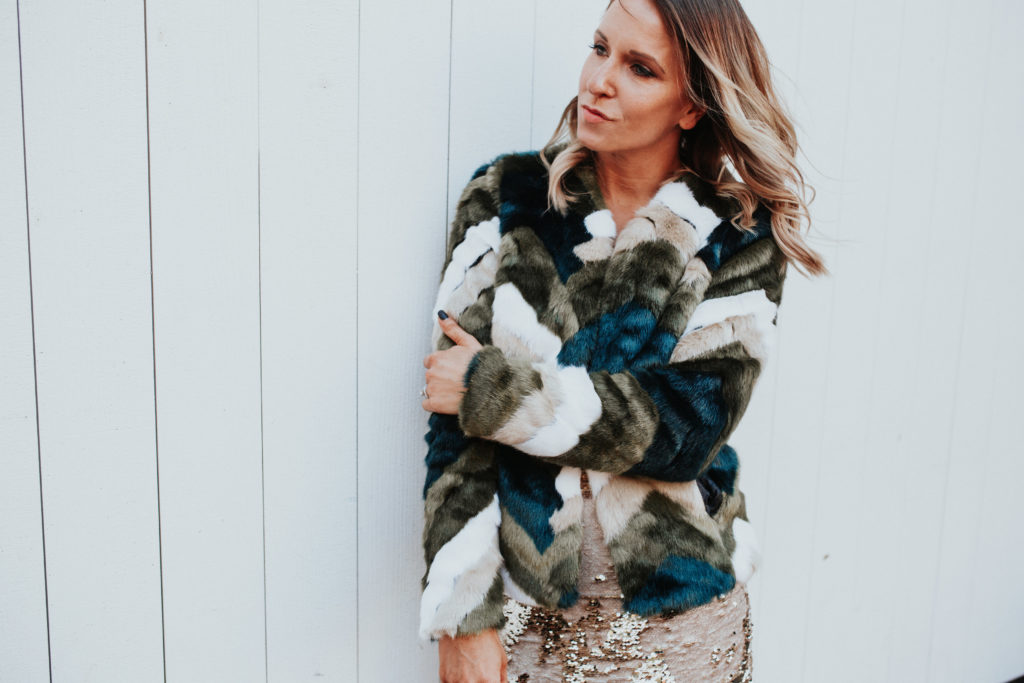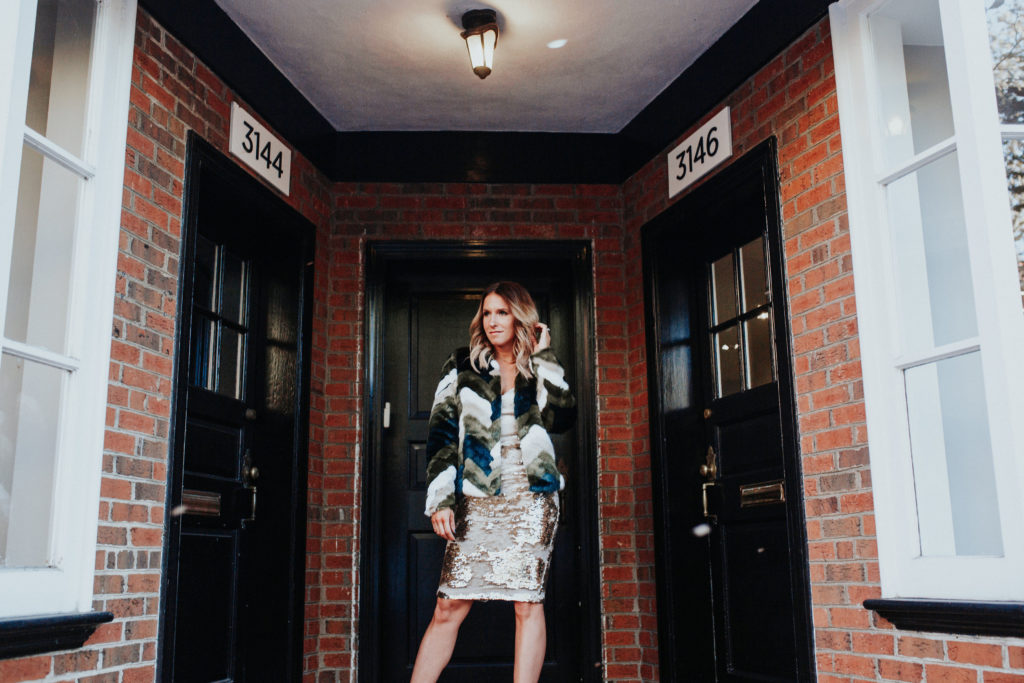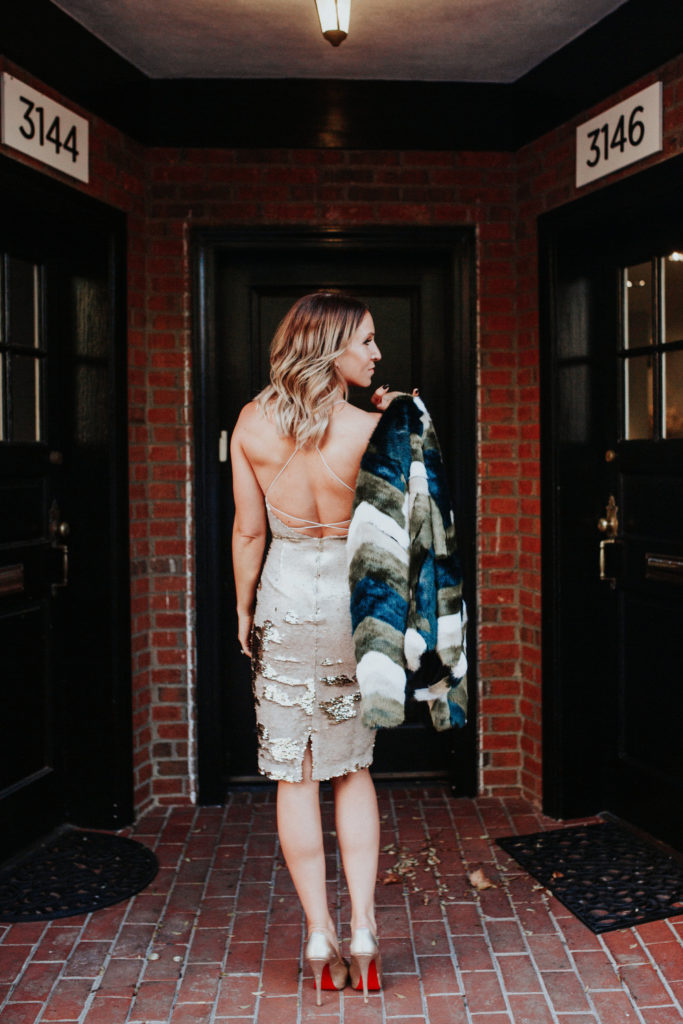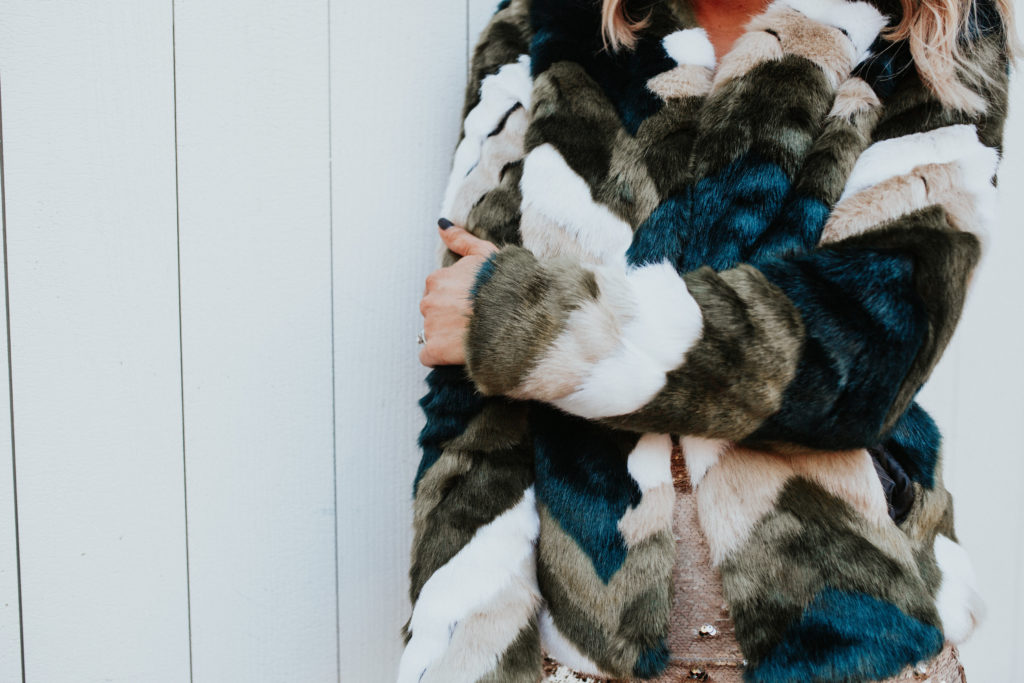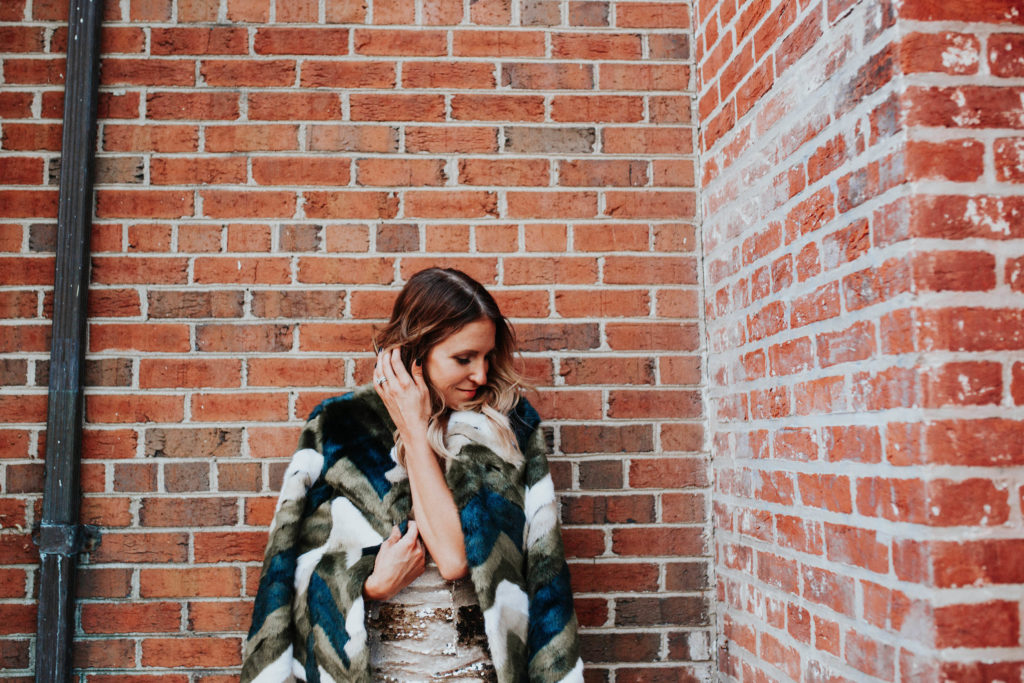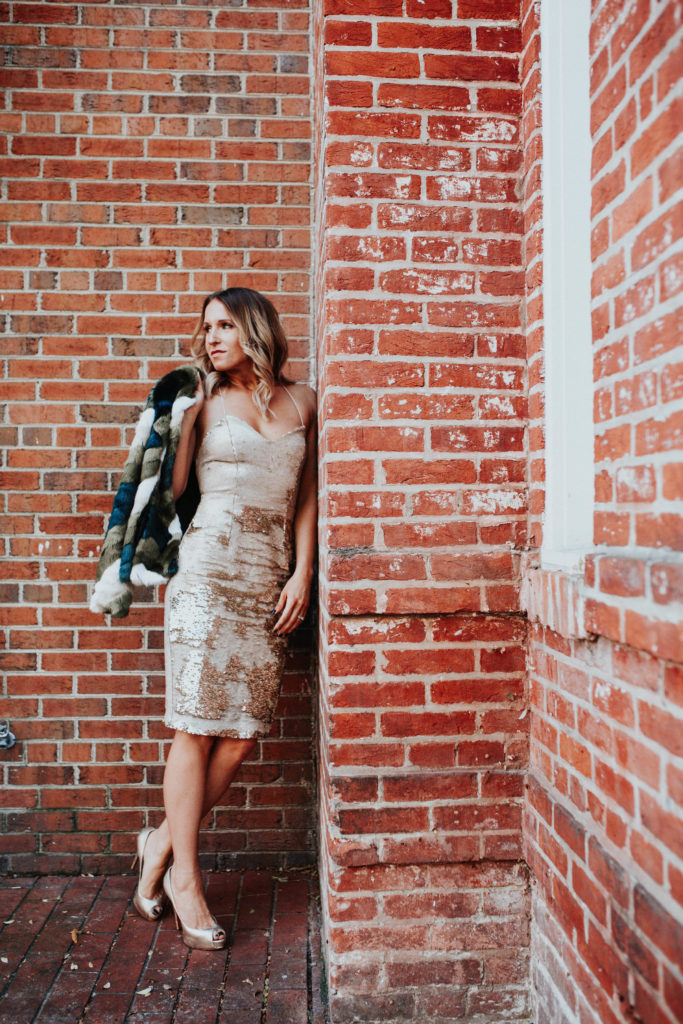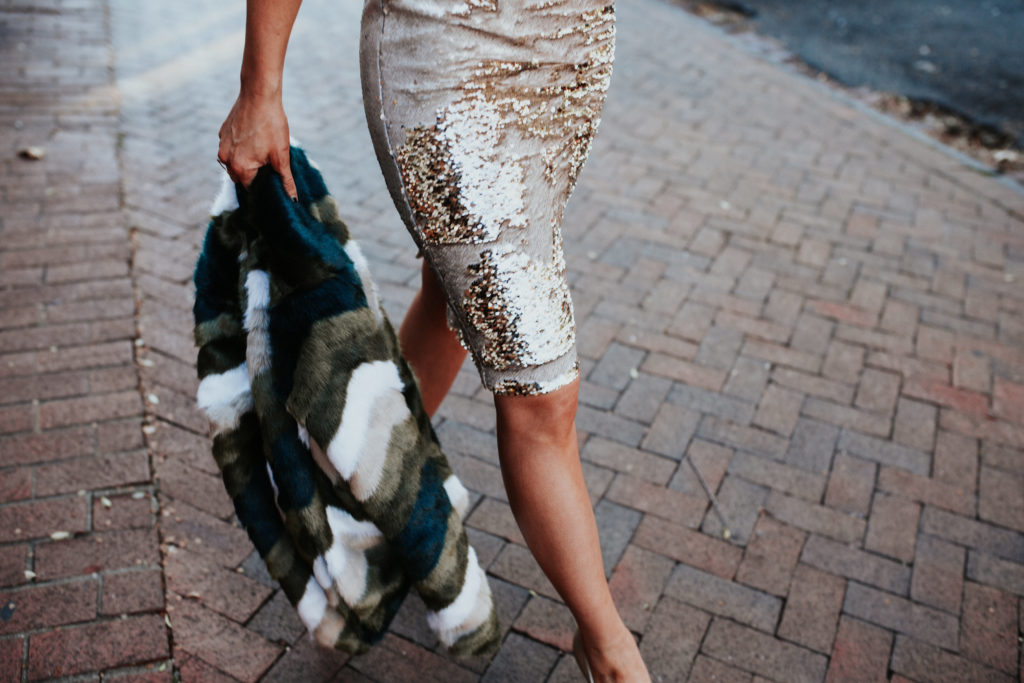 Shop the pieces featured in these photos below along with a few other options that I absolutely love!

Dress (Astr The Label c/0 Bevell0), Faux Fur Jacket (c/o Bevello in store only), Heels (Christian Louboutin).
This post was done in collaboration with Bevello. All thoughts and opinions are my own.
Photos by the talented Emma Weiss
Happy Holidays!
xo
Sarah