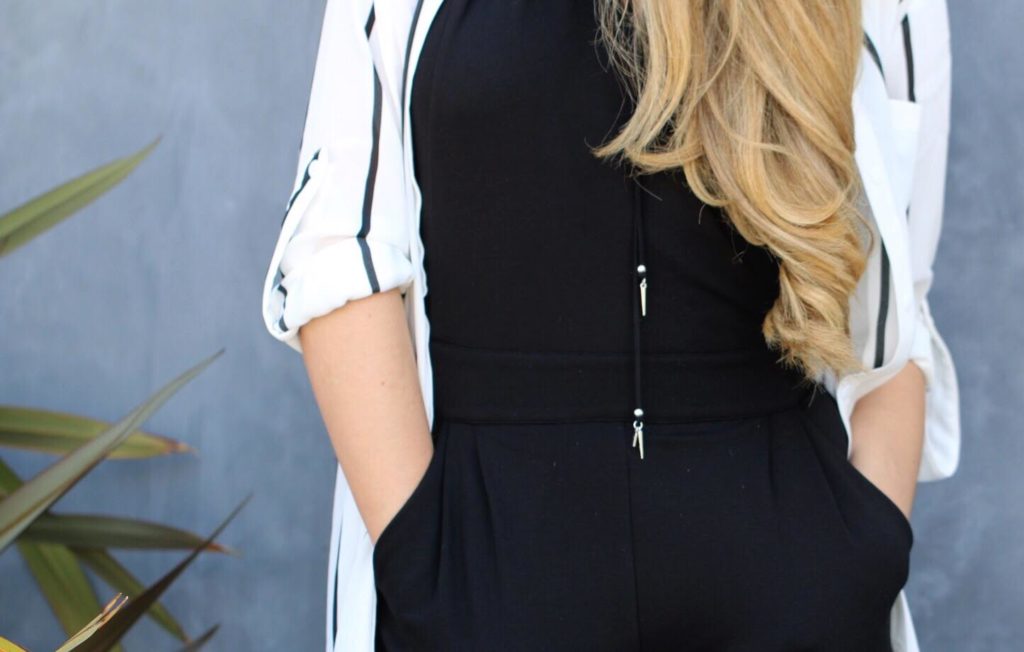 To this day I am still trying to figure out my style. Some days I like to be girly and wear a colorful dress and heels, other days I like to wear a vintage rocker tee, loose jeans and sneakers. I guess I dress for how I feel that day and of course what kind of day I have ahead of me. But one thing I'm always down for is a jumper and anything black so it was love at first sight when this jumper came in the mail. It's like the new "Little Black Jumper".
Jumpers, rompers, overalls … basically anything with two leg holes and a cute fit. I would say 1/4 of my closet consists of just that because it's an easy go to with out having to put too much thought in to my look. I usually like to layer it with a cute denim jacket, blazer or an open button down shirt for an extra added detail. And because I'm always super hot or super cold, layering any and every look comes in very handy!
Every lady needs a "Little Black Jumper" in their closet. You would be surprised with how many ways you can style just this one piece.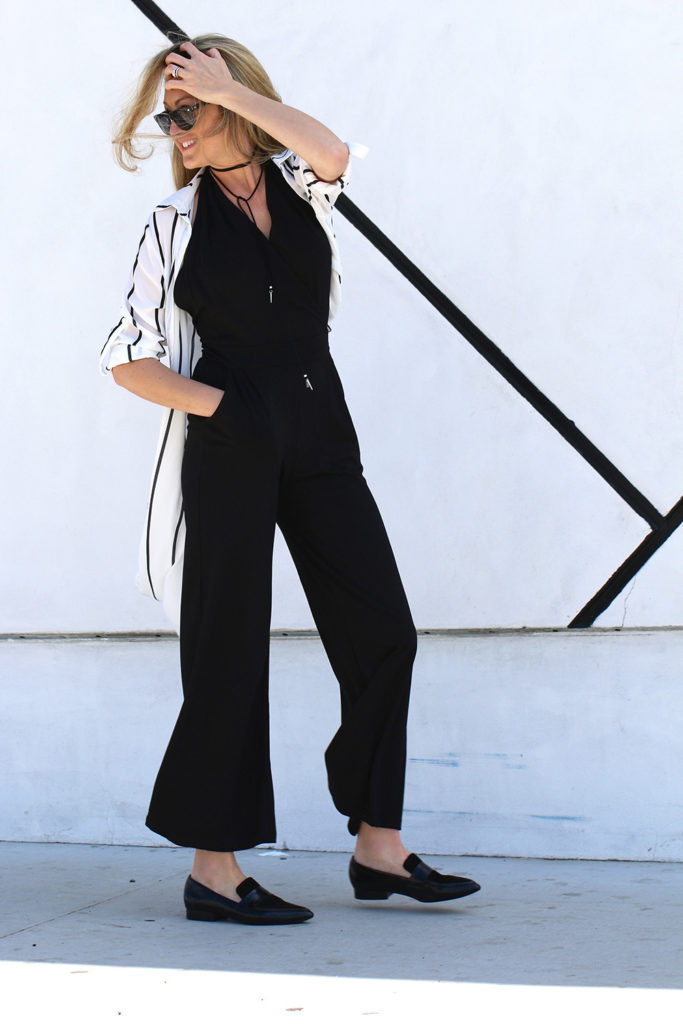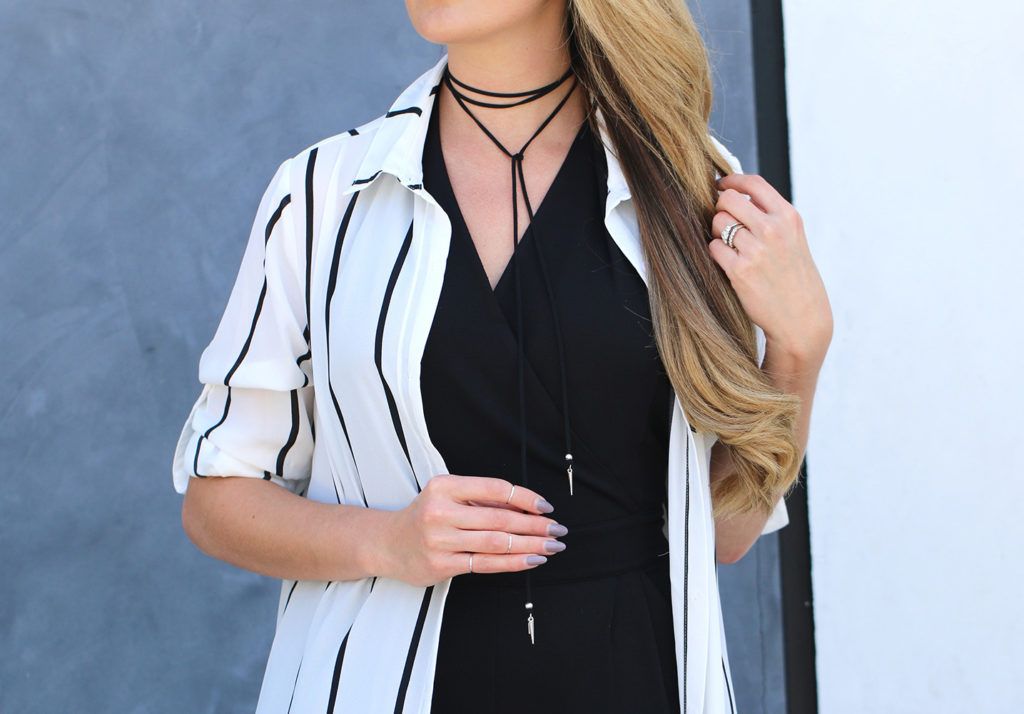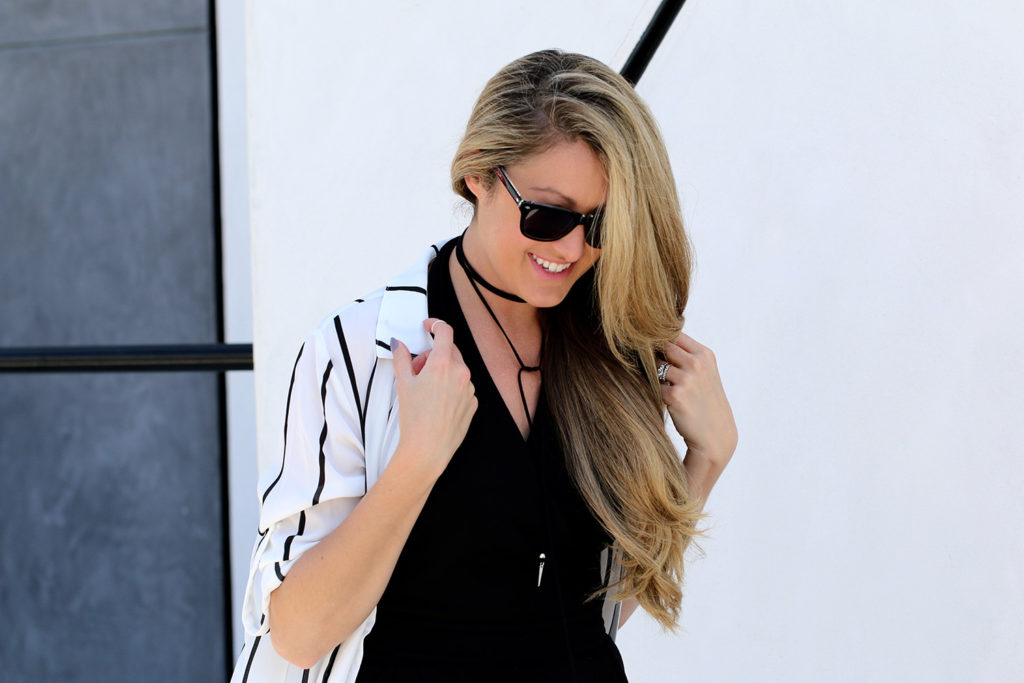 Wearing- Button Down (She Inside); Jumper (Design History); Shoes (Jeffrey Campbell); Necklace (Vanessa Mooney); Sunglasses (J.Martasand); Rings (via Happy Rebel Box)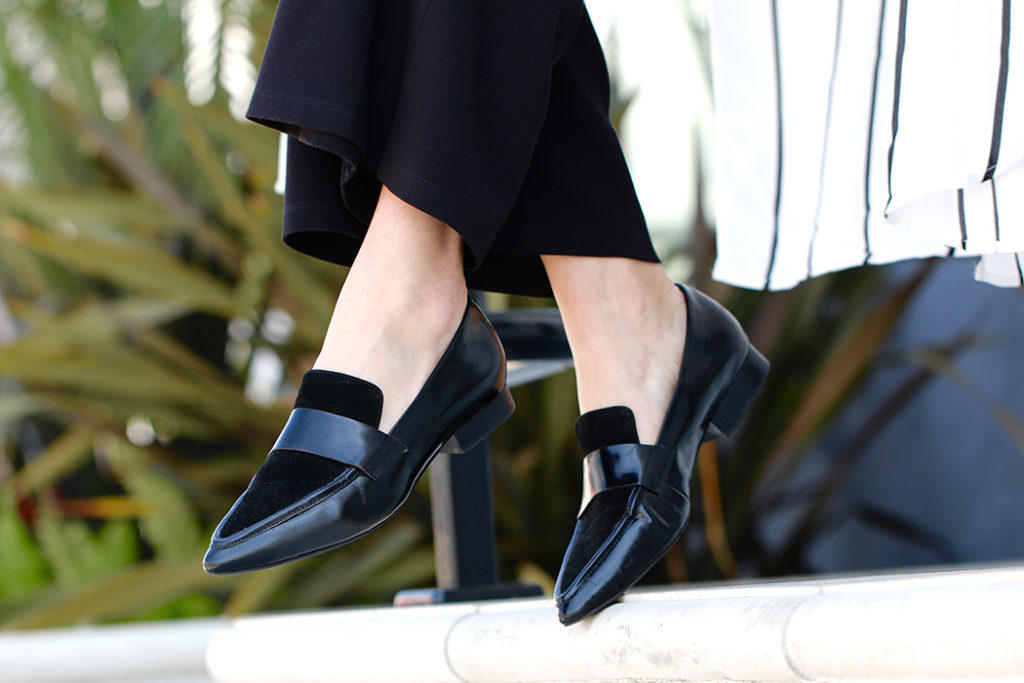 xo
Michelle