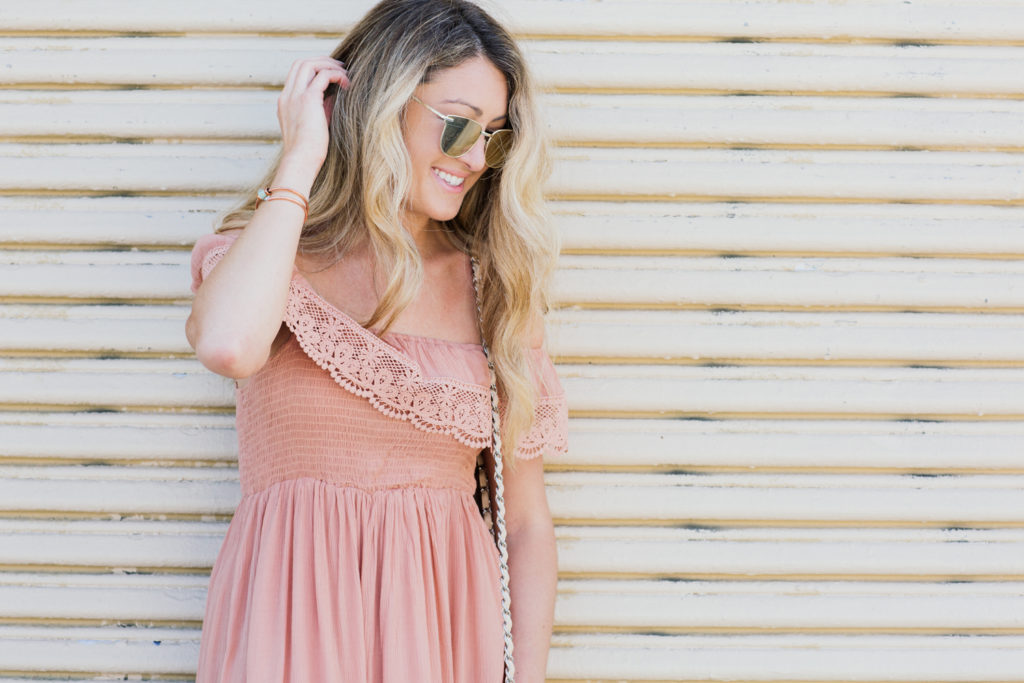 Can you believe Fall clothing has arrived in stores. A part of me is excited because Fall, like most can agree along, is my favorite season to dress for. All the layering and styling options makes getting dressed each morning fun and so much more creative. From the endless boot options to the jackets, blazers, vest, sweaters … you get the idea. There are so many more options to mix and match and show your true personality.
However … what I do love about Summer is the simplicity of dressing. Specifically when it's 95 degrees, aka. feels like 120 degrees and a bathing suit would be more suiting if only that was acceptable. The more accepting and appropriate option would be to throw on a cute dress and sandals and you are good to go. Sometimes It's nice not to over think every look. The simplicity of summer dressing allows more time for me to spend outside in the sun, enjoying it for all it's worth rather than in my closet.
Obviously the off the shoulder craze got me too. I've been wearing them non stop because it's a fun twist to what would be a basic dress or top. You just can't raise your arms too much, or really at all but I guess I'll take the risk for this trend …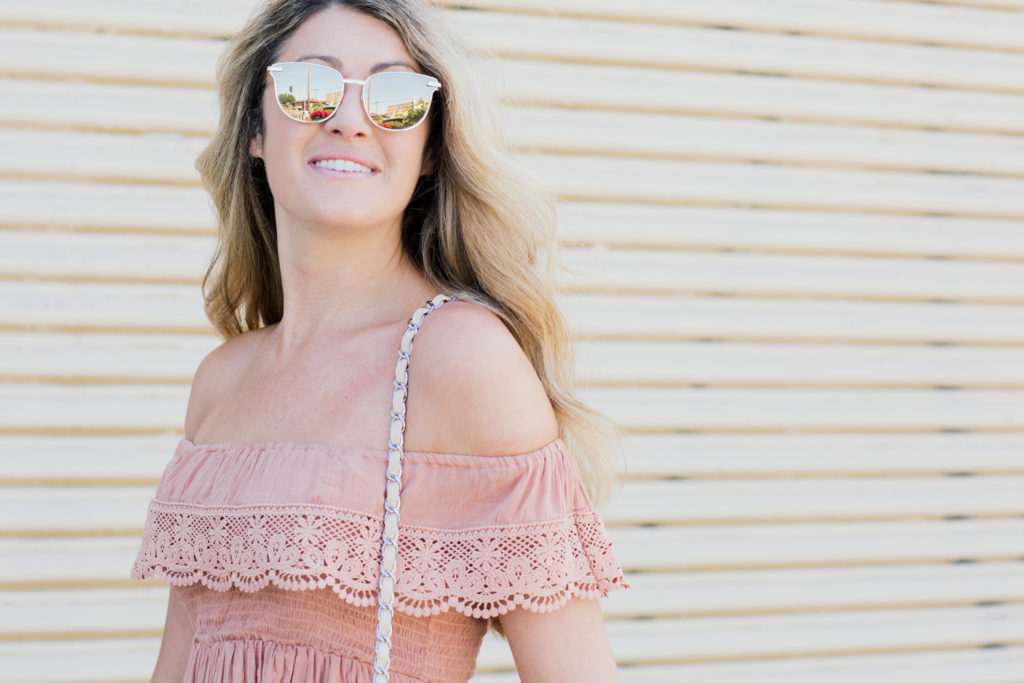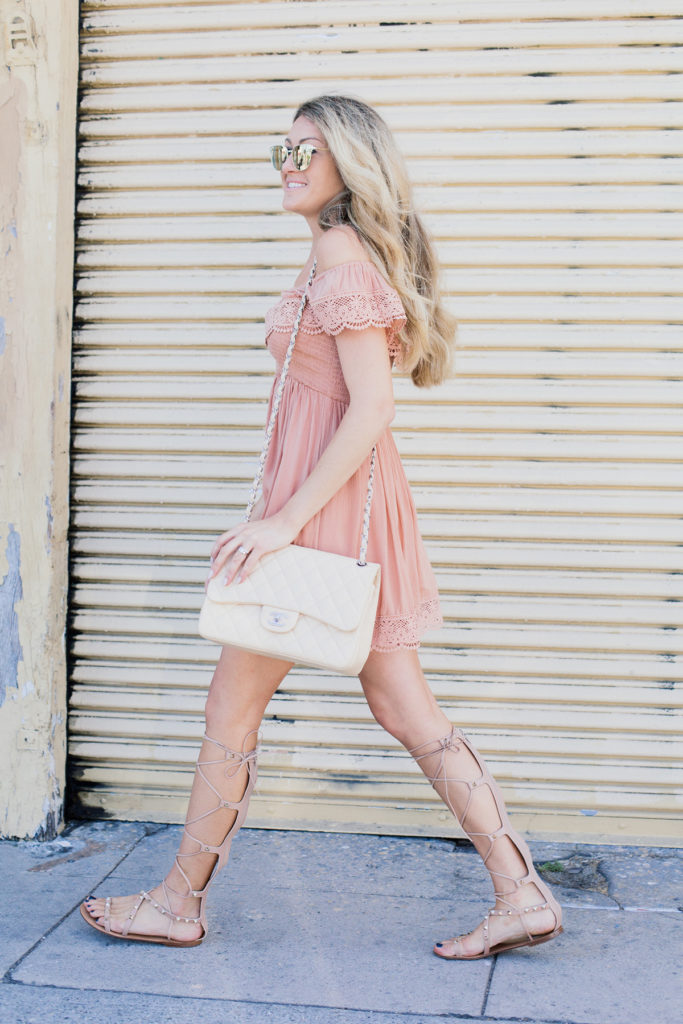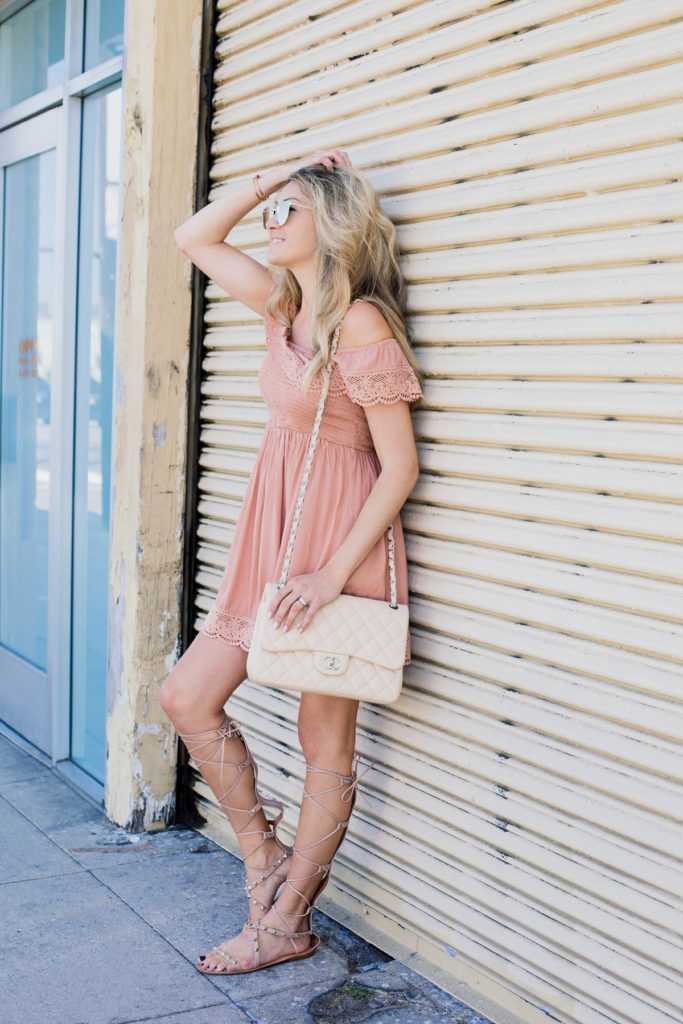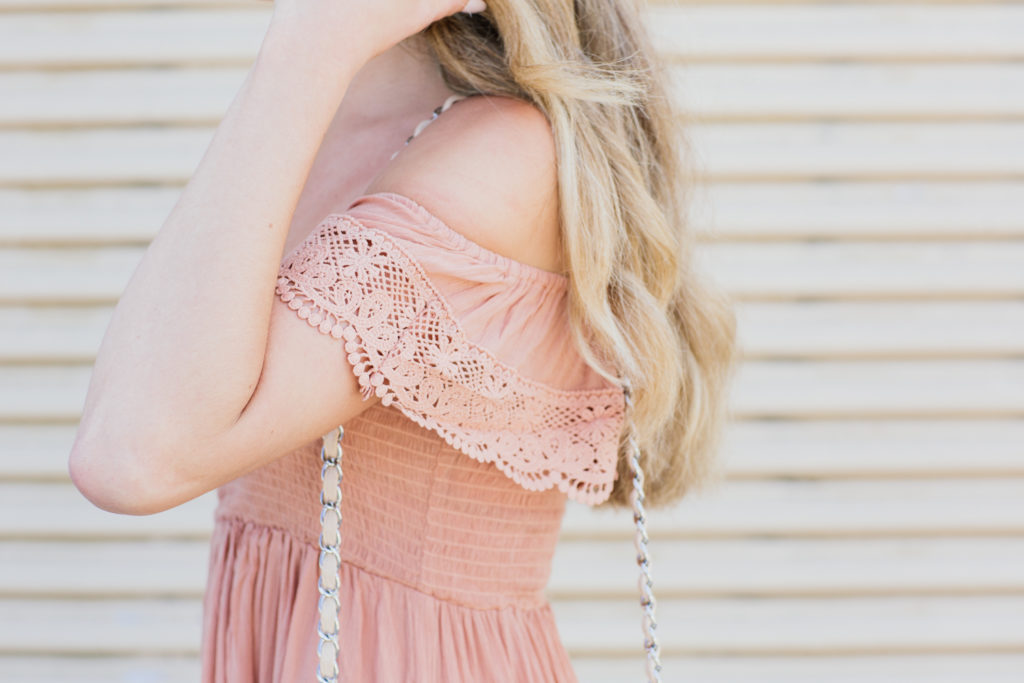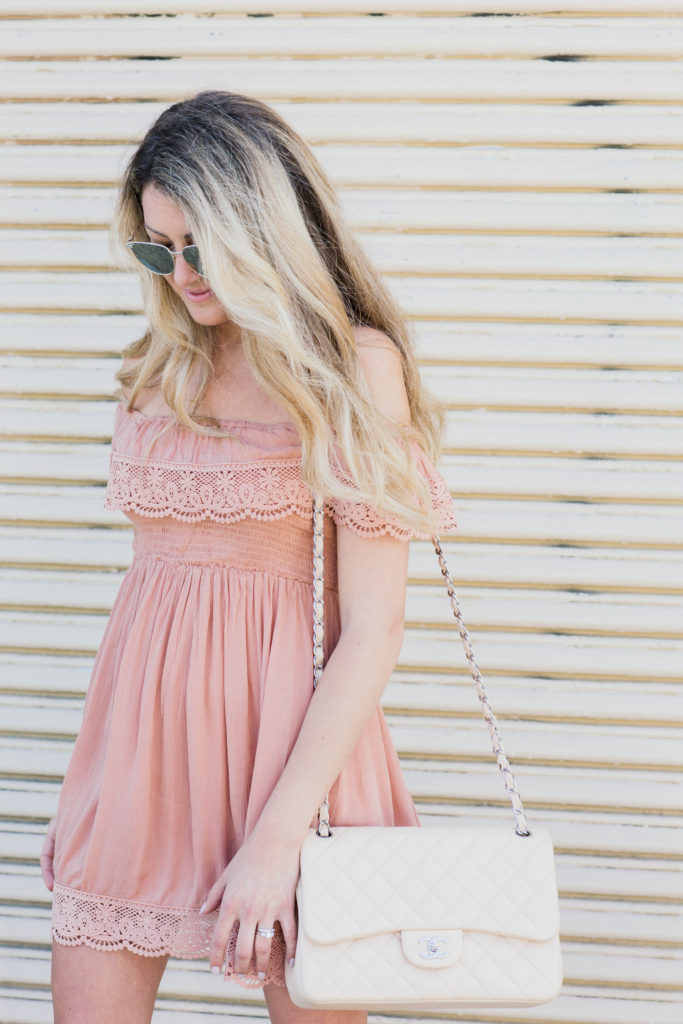 Wearing – Dress (Missguided); Sunglasses (Le Specs); Gladiators (Valentino Garavani – on sale and only a few left!!); Bag (Chanel via Bag Borrow or Steal); Bangles (Trollbeads).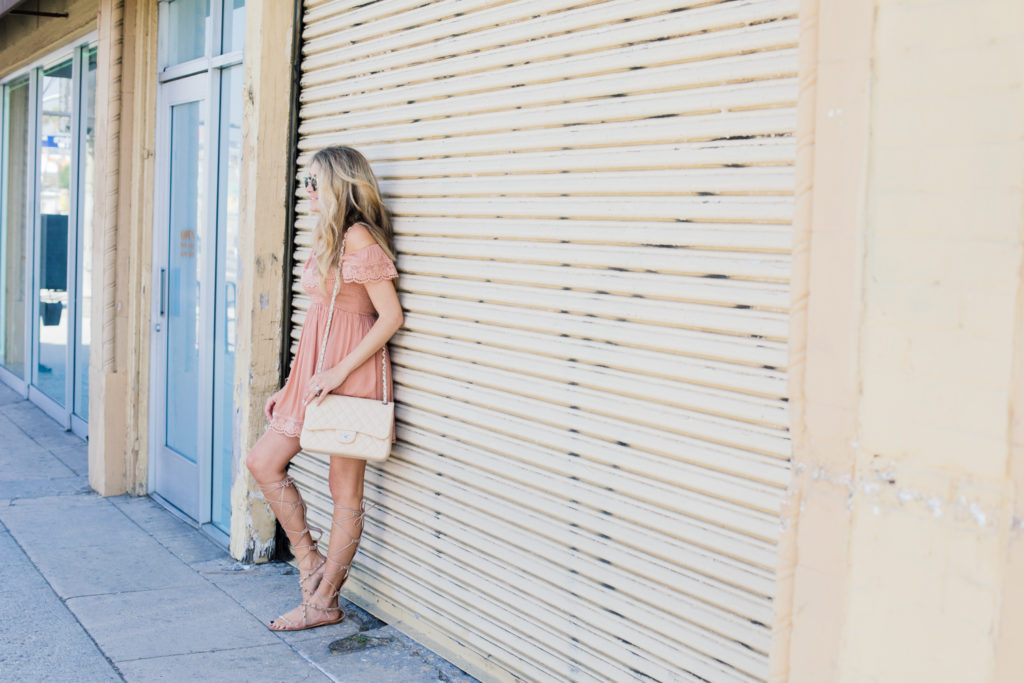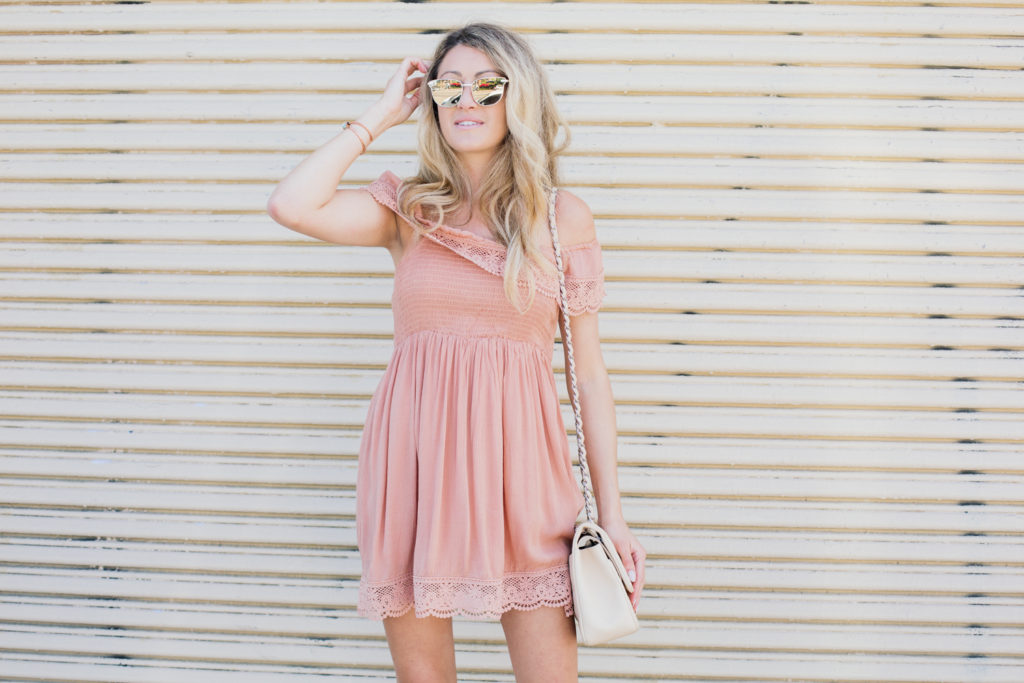 xo
Michelle
Photos by the lovely Felicia Lasala