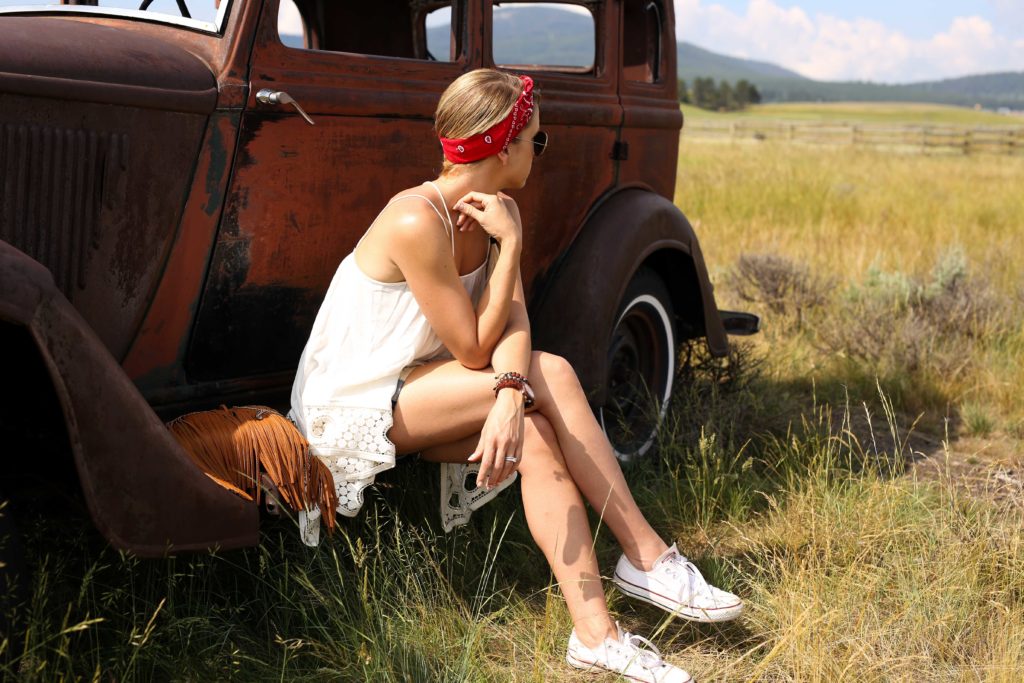 There's something about wide open spaces that instantly transforms my mood and my mind set. Our trip to Wyoming and Montana did just that to me. As soon as I stepped foot off of the plane from DC and into the fresh Wyoming air, I was able to breathe a little deeper and I could feel my stress levels dropping by the second.
Sometimes I get lost in my job and wind up working 10-12 hour days and don't get me wrong, I love every second of it but sometimes you have to take a step back and SLOW IT DOWN. Slowing down is hard for me, I am a go-getter by nature and since starting my own business I have been go-getting harder than ever. So when I am able to get away and actually turn off my phone for 6+ hours, it feels refreshing. Not gonna lie, I had a minor freakout when we were without service for almost a day while exploring Yellowstone.. what if I don't get my clients photo up on Instagram, what if the tweet I had scheduled doesn't go out? But then I realized that I am experiencing some of the most beautiful parts of our country and the social media posts could certainly wait until I got back to the hotel room later that evening.
My husband and I spent five days of bliss out in Jackson Hole, Wyoming and we also stayed a night in Montana as well. We explored Yellow Stone, saw Old Faithful, Grand Prismatic Spring, hiked to Inspiration Point, went white water rafting in The Snake River, spent a night "glamping" at Yellowstone Under Canvas, and had beers at all of the staple cowboy bars in downtown Jackson Hole. We packed a lot into our 5 day western adventure and I know I didn't see it all but I saw enough to know that everyone and their mother needs to experience this place at some point in their lives. The beauty is unreal.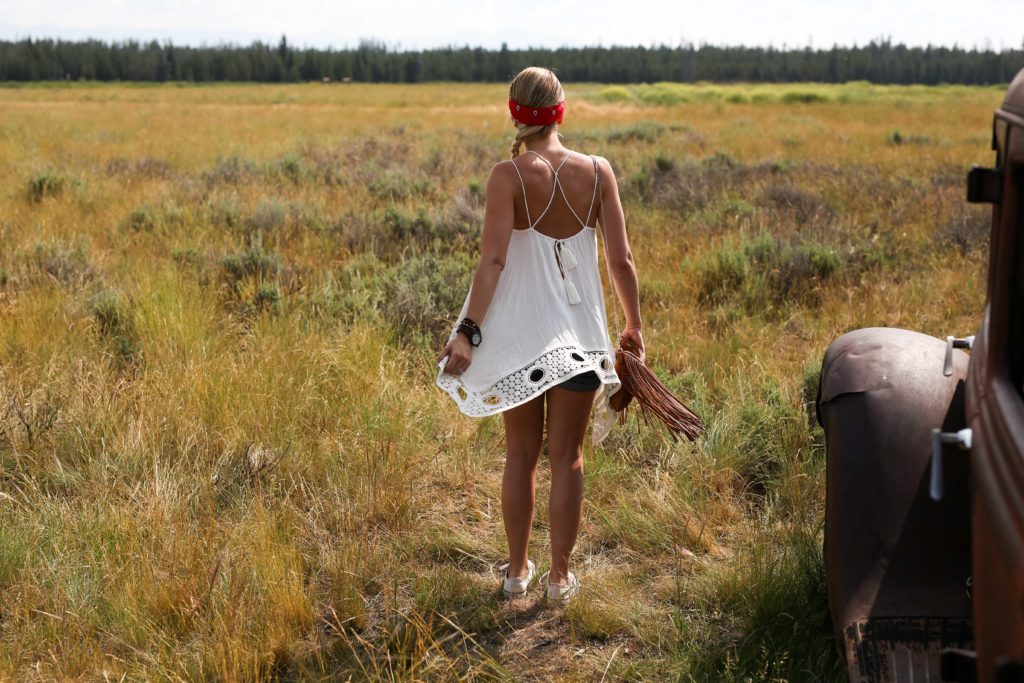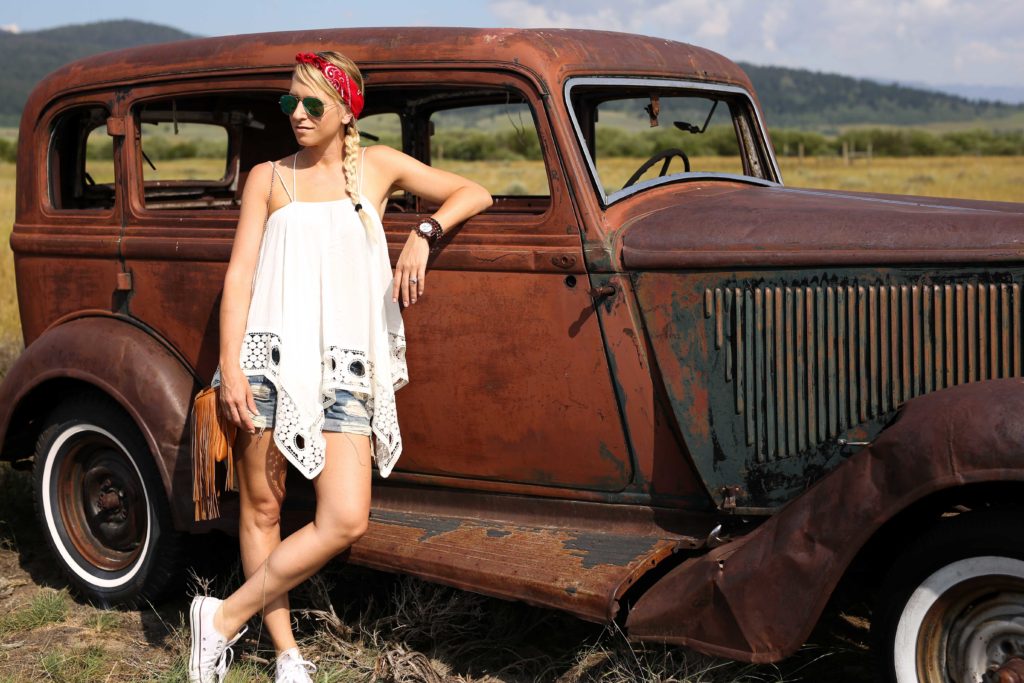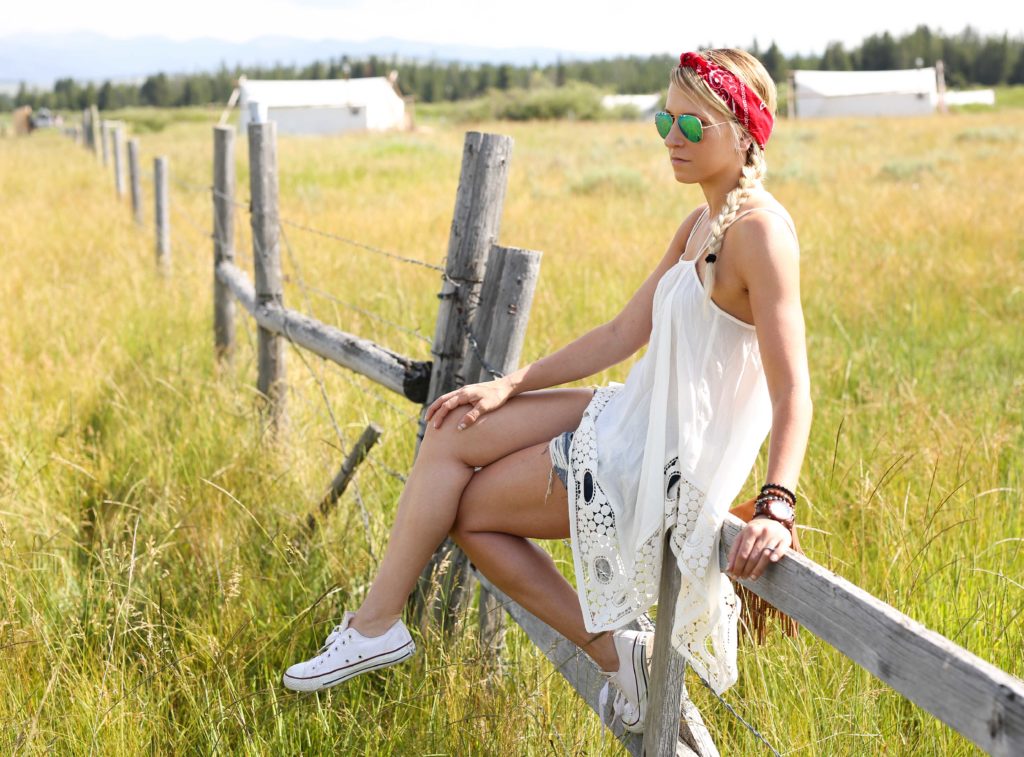 Sarah is wearing: Top: H&M (similar here); Jean Shorts: Rag & Bone; Watch: Jord Watches c/0; Bracelets: Tiny Devotions; Shoes: Chuck Taylor; Bandana; Fringe Bag: Steve Madden Sunglasses: Rayban.
I wore outfits like the one in these photos daily when I was out in the wild wild west. It was comfortable, easy and had a little bit of western flair. I wore my new Jord wooden watch religiously and got so many compliments on it, it fit in nicely with the scenery. It seriously goes with everything and makes a huge statement! I traded out my heels for my favorite pair of chucks, a pair of running shoes and flip flops. Its crazy how much extra room you have when you don't pack 10 pairs of high heels!
I hope you all have the opportunity to head out to see Montana and Wyoming for yourselves, it is beyond beautiful and is so worth the trip! I would love to hear where your favorite spot is to relax and unwind. Please leave your comments below, would love to hear from you guys!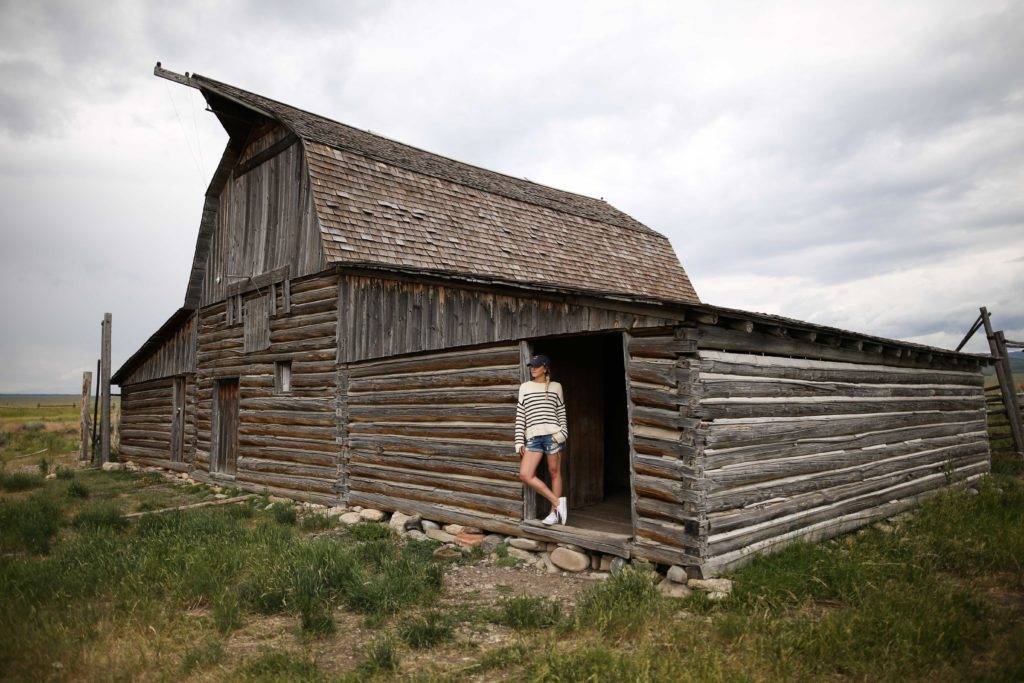 xo
Sarah