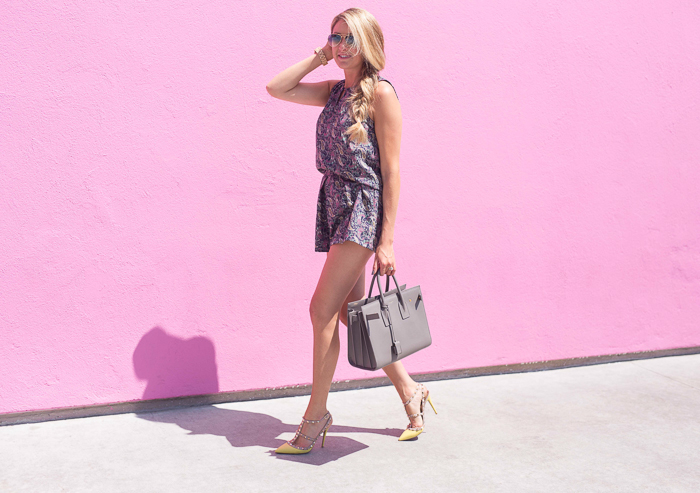 Think Pink as this wall has me feeling like a little girl in a candy shop. Bubble gum, lolli pops, cotton candy, and all the sweet sugary stuff that my parents tried so hard not to give to an already high-strung child. As a little one (i.e. until I graduated from College) I always had a problem of consuming way too much candy. I've learned my lessons after a few root canals, cavities, and fillings, now I'm much better with my addiction 😉
There is one trend that has made a come back that really brings back fun, childhood memories which is the matching set look. My mom used to always dress my sister and I in not only matching color coordinated outfits but matching sets as well. I may not have been a fan of that back then but I'm loving the concept now. I mean who wouldn't want an already matching set that you can mix and match with other pieces creating so many effortless, alternative outfits.
This matching set is the perfect example. The shorts are high waisted, so pairing it with a white crop top and a denim jacket will give it more of a laid back look. For night, I look forward to wearing the top with a pair of leather leggings and killer heels. For now, we will stick with the basic concept that you can always wear them together!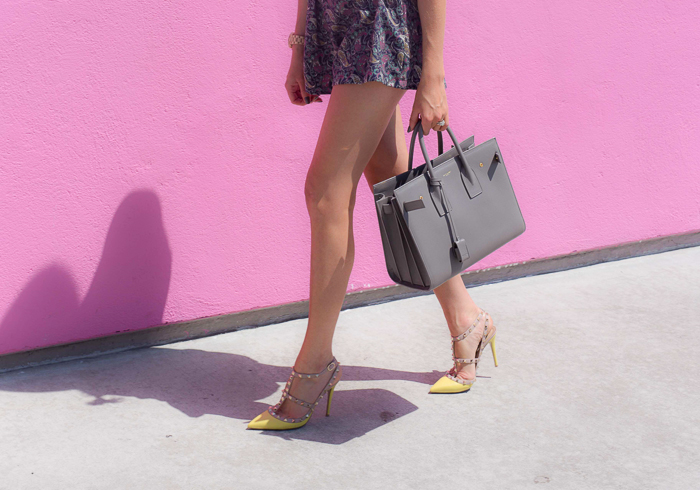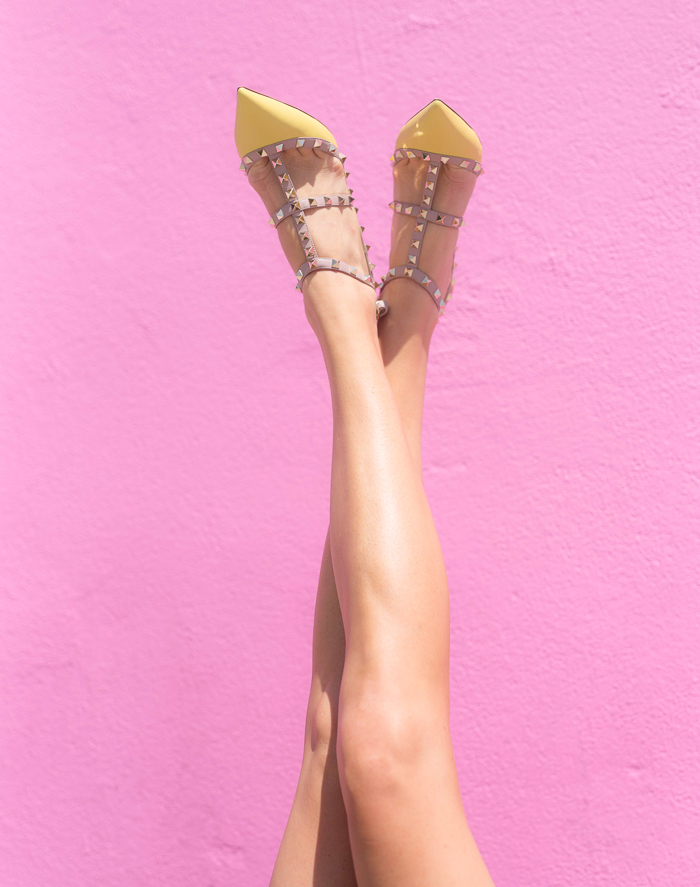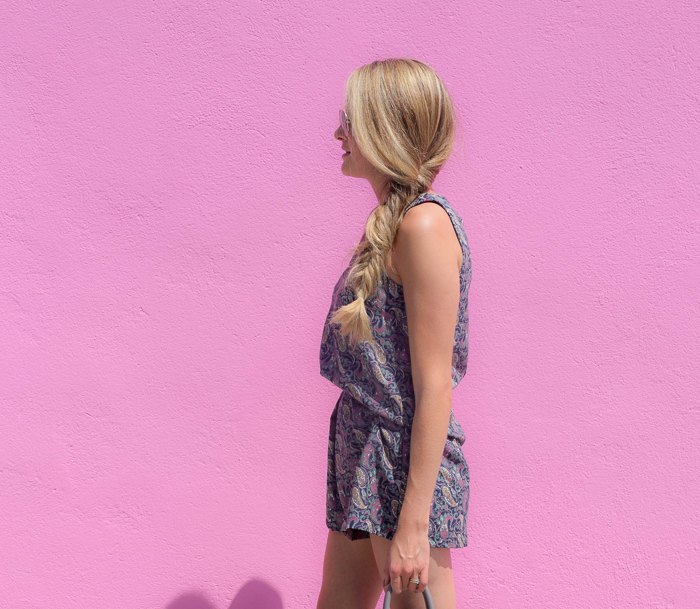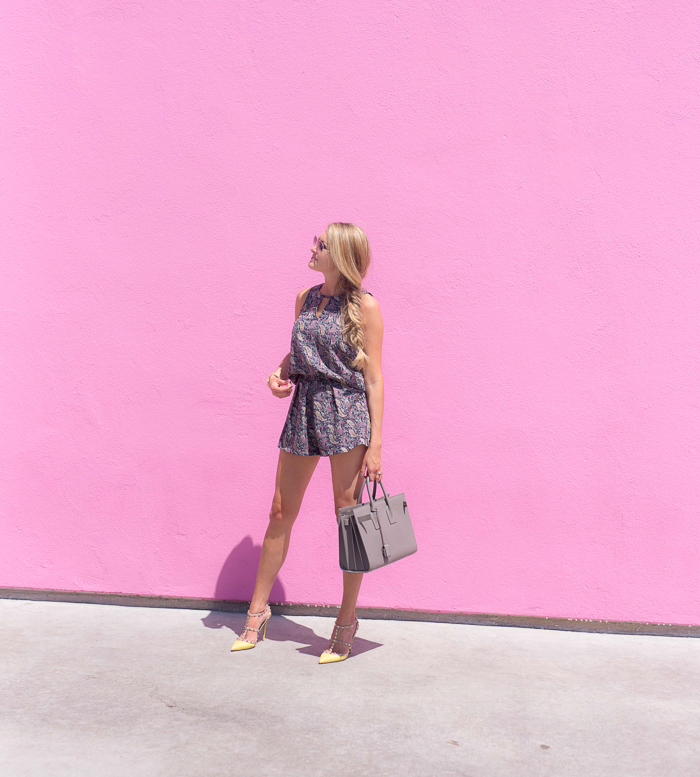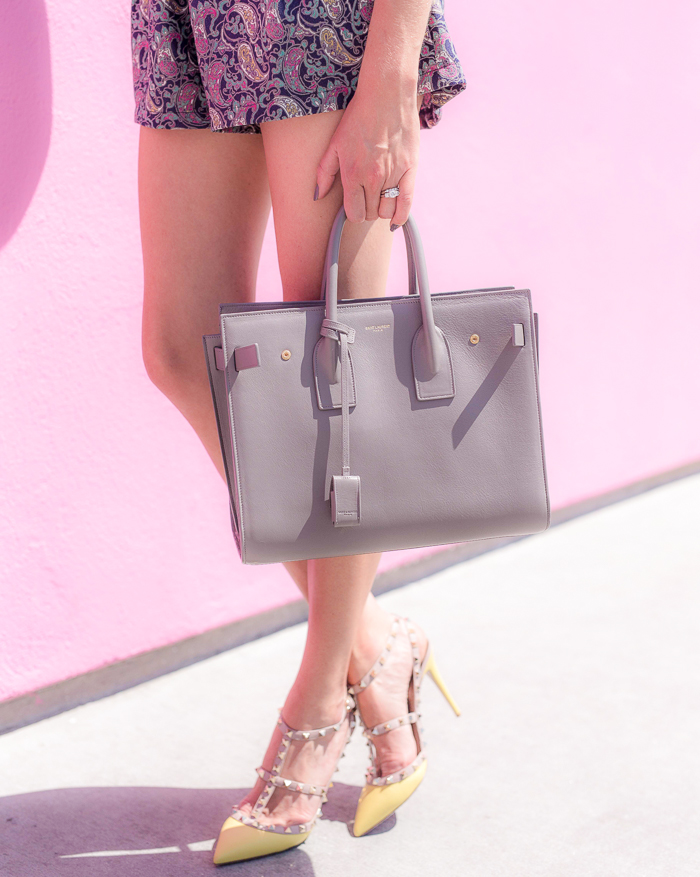 Shop my look plus some of my other favorite matching sets below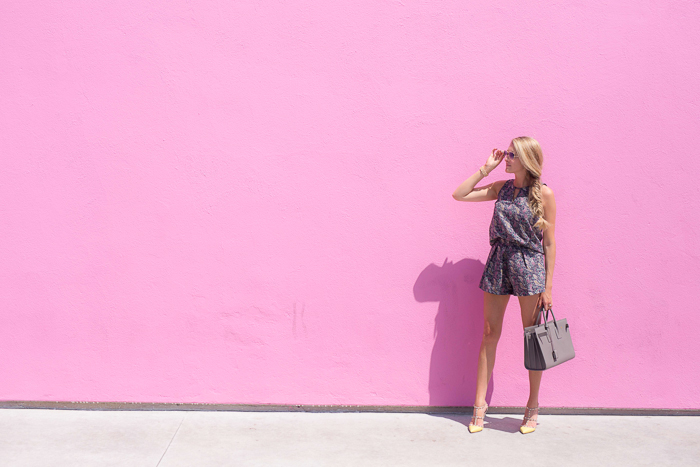 Wearing- Top: Lush; Shorts: Lush; Bag: Yves Saint Laurent (on crazy sale here!); Watch: Jord; Shoes: Valentino Rockstud
Had to share some border line embarrassing photos of me and my sister as children with just a few of the many matching outfits. My mom was and still is a master at the sewing machine. She made almost every outfit by hand until I was old enough to know the true beauty of shopping. Love you Mom!

xo,
Michelle