Trend Alert: 3 Ways Rock The PJ Frock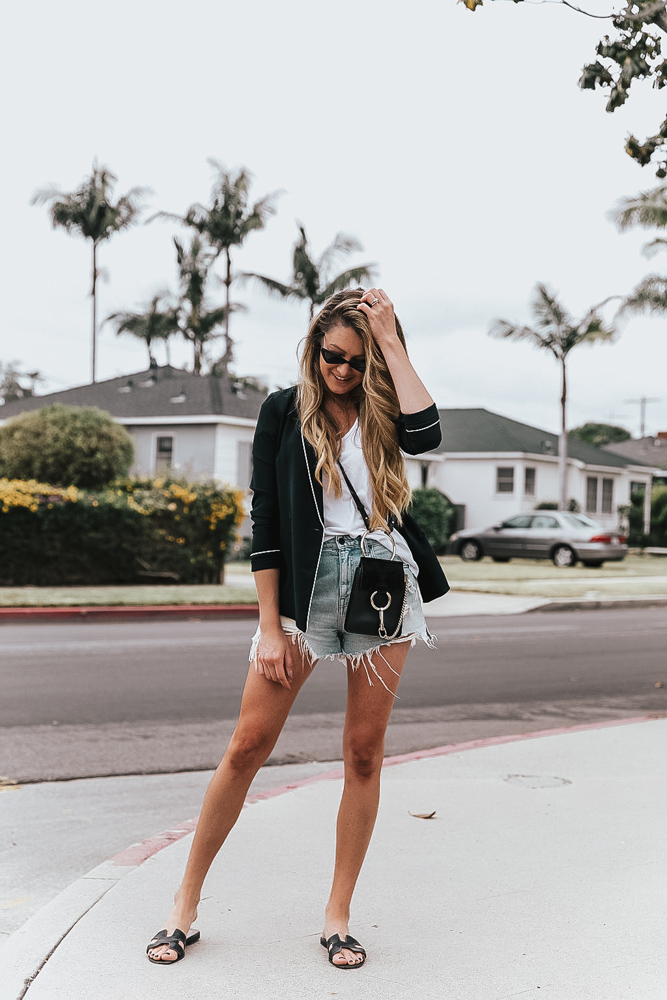 Sorry I have been so MIA lately. With baby, work, the new house and the fact that it is Summer with so much going on and oh so little time, blogging unfortunately took a back burner. But we are back and ready and full of fashion inspo after that much needed pause.
Life update: Baby A continues to be a fire cracker with a whole lot of sass and even more personality. I love watching every second of her growth and progress as she went from a baby to a full on toddler over night. Mother hood is becoming a bit easier now that she is a bit more independent but the lack of sleep, pure exhaustion, constant eye twitch and nightly full pour of mama juice stays real. A favorite fellow mom blogger, Cella Jane, put it nicely that Parenthood is simply surviving until the end of the day when you put the kids down just to watch your favorite show for 5 minutes then pass out. So true. By the end of the day, I love nothing more than to put on some comfy pjs, turn on my current binge Netflix show (very much in to Peaky Blinders) and sip on a robust glass of red wine. I'm usually only awake until the end of the show if I'm lucky.
Soooo … what I'm getting at here is that I'm exhausted all the time and I would love to just wear pjs all day. Is that too much to ask for?! Perhaps. But this cute set I found from Habitual works just as well! I'm sharing 3 ways to rock the PJ frock so that you too can feel as if you are about to hop in bed allllll day.
Casual Chic:
Throw on your comfiest tee and relaxed fit cut-offs paired back to an un-button PJ top for a casual, cool, chic look. A clean slip on slide effortlessly completes this look for a laid back, summer time feel.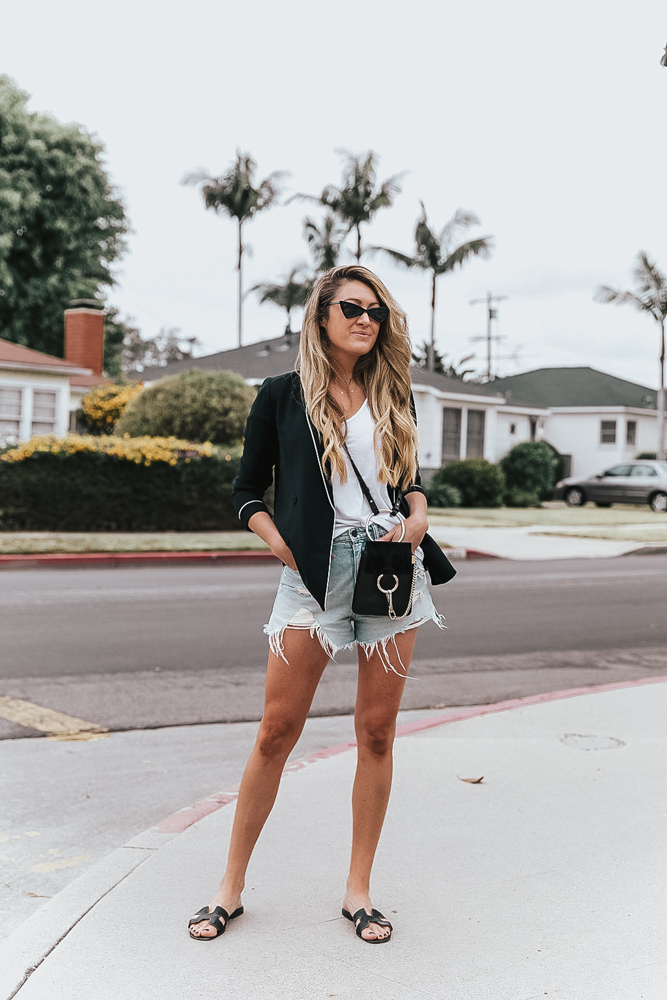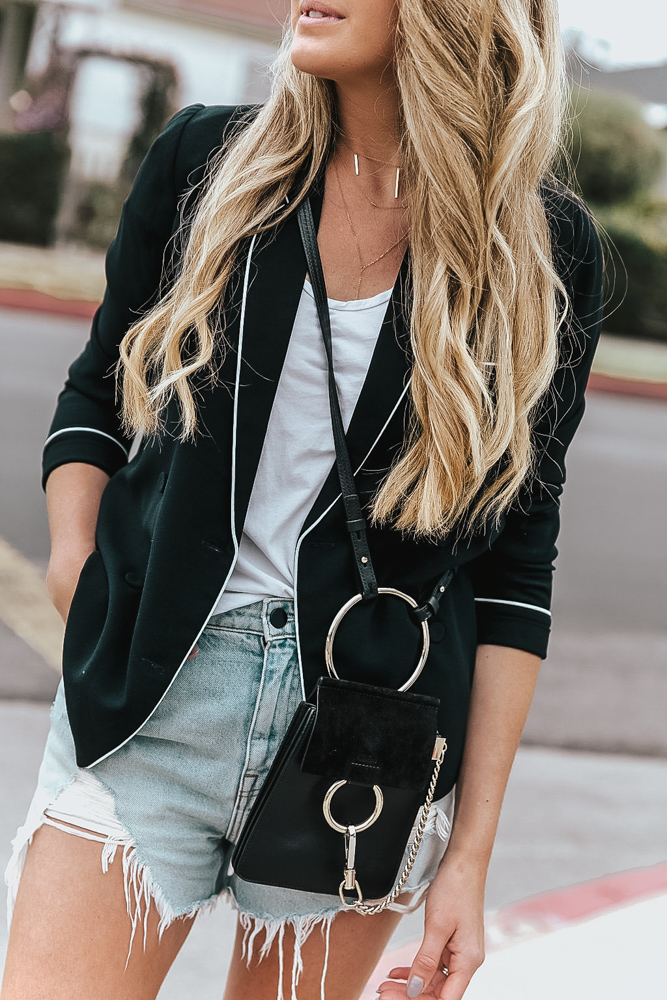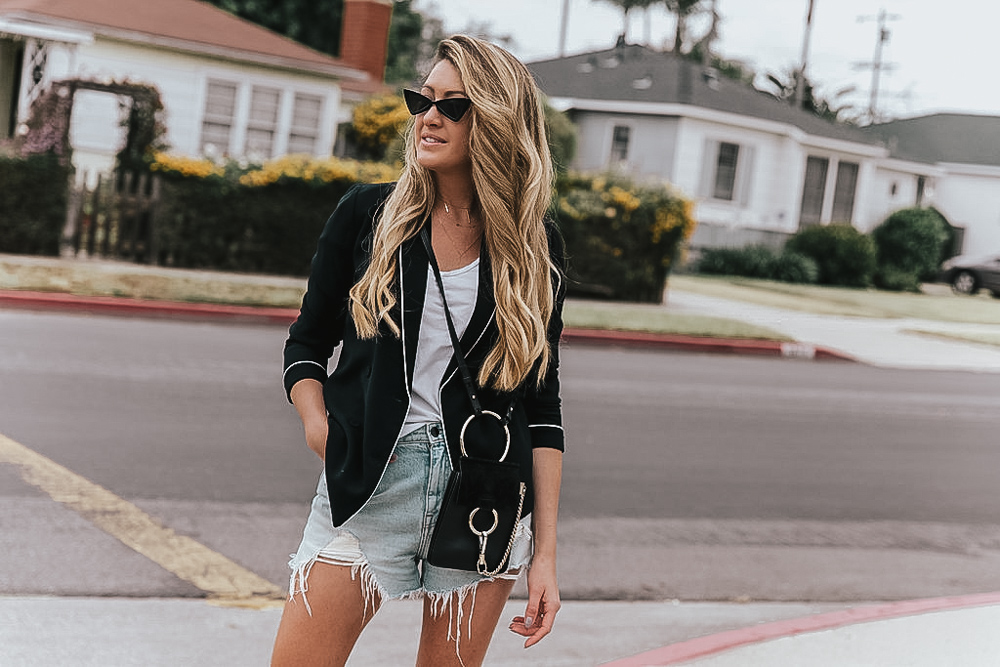 Downtown Chic:
These first two looks are what I live in depending on what day of the week it is. I love that sneakers continue to be a trend, but to really achieve this sporty-lux feel you have to elevate the sneakers. That's why I love wearing this complete PJ ensemble with the same casual tee and some sneaks for a put together downtown chic style.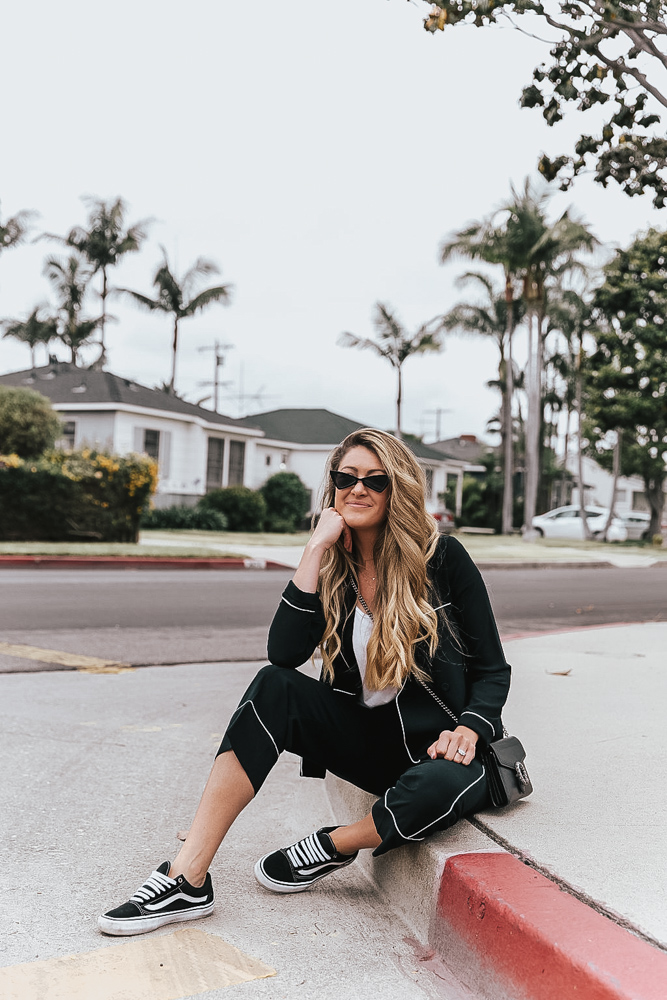 Date Night:
Oh man, these nights are rare. But when they happen (if they happen) I will tell you, I'm not trying to put on a fitted, uncomfortable dress or outfit. Not my style. Let's stick to a cozy yet trendy, clean style. I paired both the top and bottom together with out a third piece for a cleaner look. I'm still loving the pointed kitten heel trend paired back with some cat eye shades. Simple, clean and straight to the point. Just the way I like my life! Though it's far from that 😉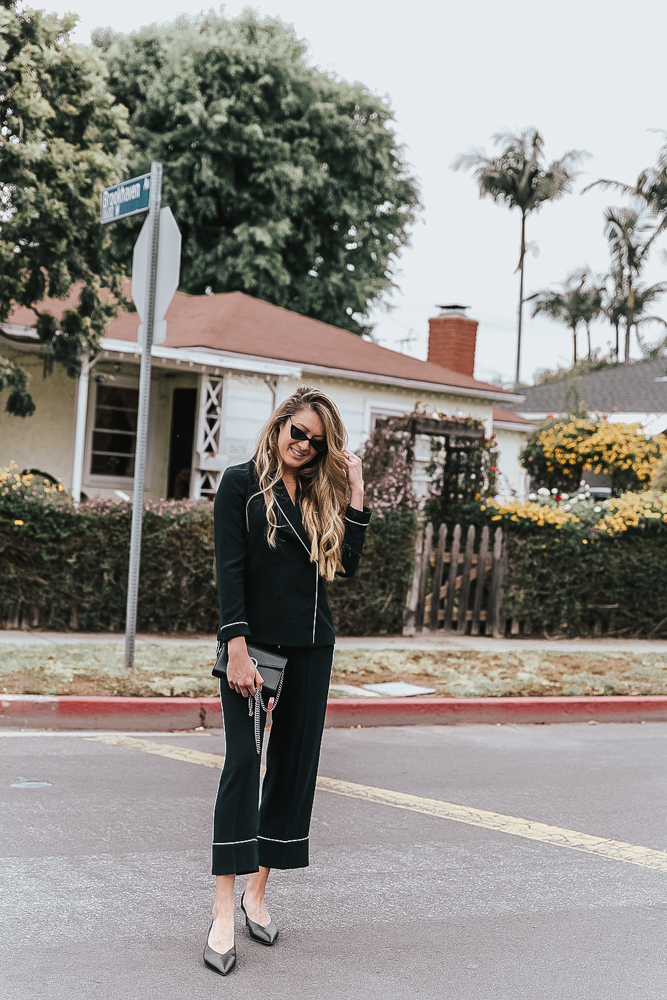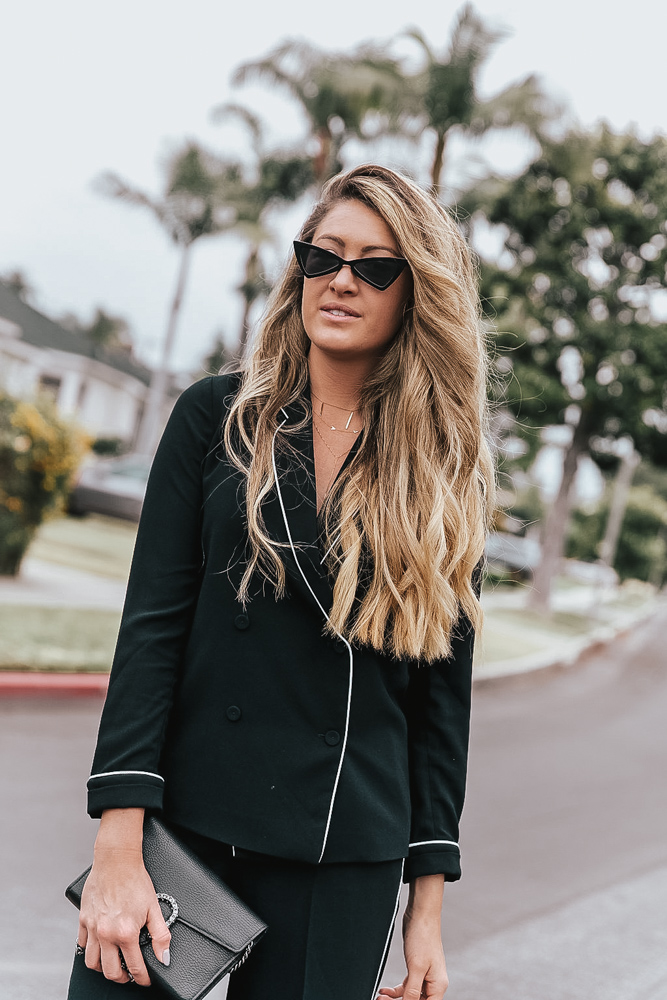 Wearing: Blazer and pants (Habitual); T-Shirt (Everlane); Shorts (T by Alexander Wang); Bag ( Chloe via Bag Borrow or Steal and Gucci); Shoes (Hermes, Vans & Franco Sarto)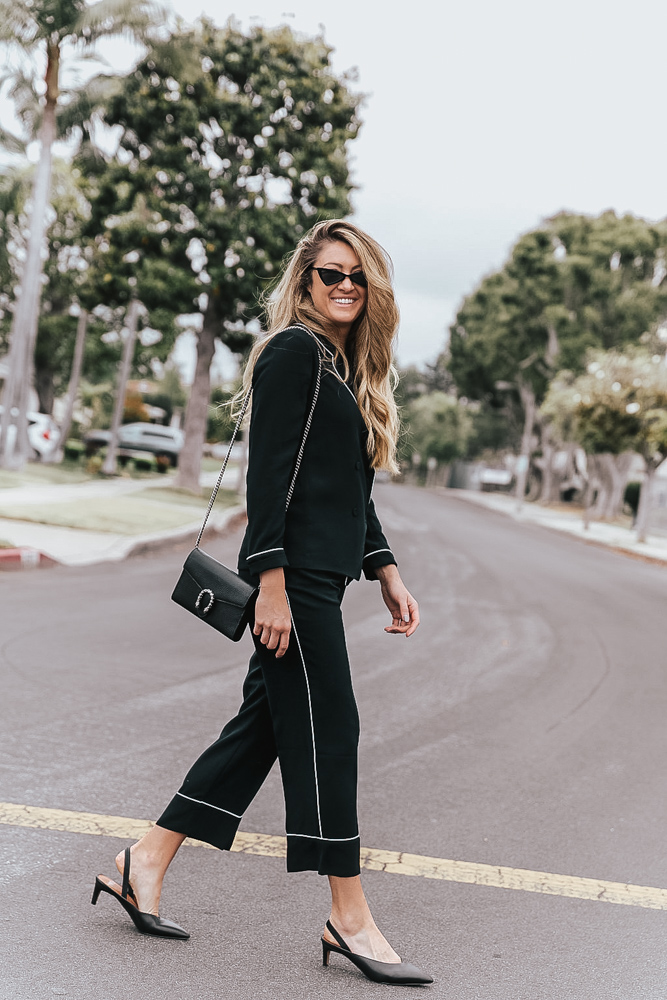 Are you guys still in to the P.J. trend?! How are you rocking it, I would love to know! Stay cozy and chic ladies.
xo
Michelle