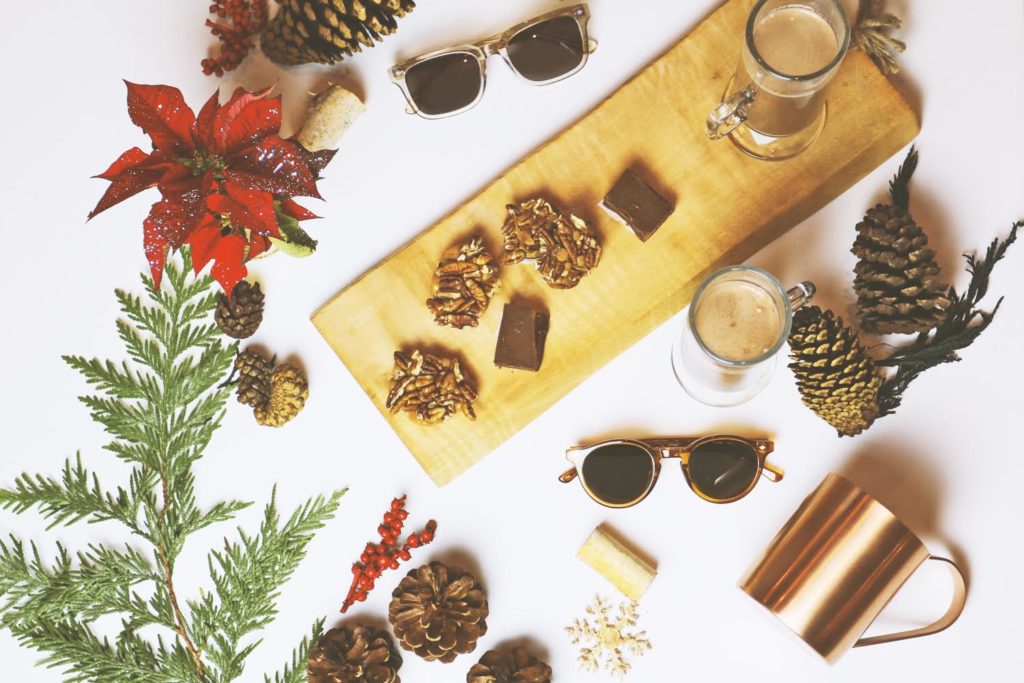 Shopping for the ladies on our list is usually a piece of cake for us but finding the perfect gift for our husbands is an entirely different story. Either they find what they like and they buy it right then and there or they are extremely particular, which makes it pretty difficult to be spontaneous when buying gifts. Knowing that we were probably not alone on this one, we turned to our men to help us put together a gift guide full of pieces that get their stamp of approval.  Check out their top 10 picks for the ultimate men's gift guide below and perhaps we may even take a hint or two from the list this year …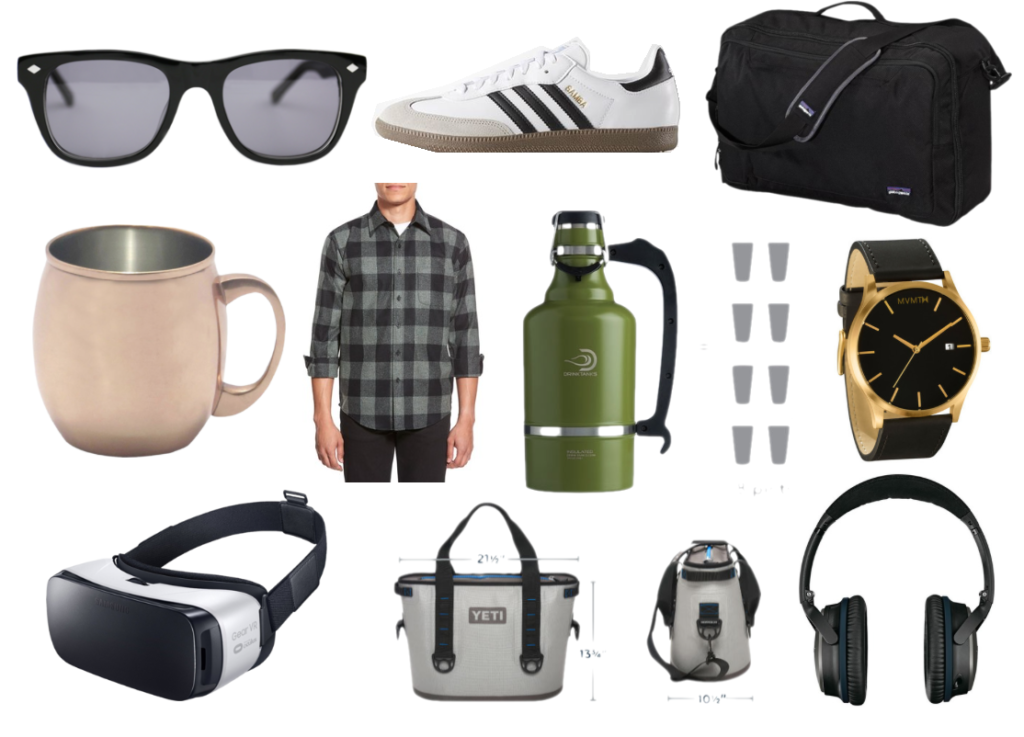 (From L-R) J. Martasand $185; adidas $70; Patagonia Convertible Shoulder Bag $179; Moscow Mule Mug $19; Pendleton Check Wool Flannel $125; Drink Tanks $109; MVMT Watch $90;  Bose® Quiet Comfort Headphones $269; Samsung Virtual Reality Headset $99; Yeti Hopper $299.

So whether your man may be in to hiking and camping or a world traveler, tech savvy man, there is something for every man on your list this holiday season at every price.
We hope this post helps inspire you for any last minute shopping you may have left on your list. Hurry while there is still time. Happy shopping!
Xo,
Sarah and Michelle