You may have heard the news about our newly launched nutrition challenge called the 52 Day Shred (which we are SOOO excited about btw) but you have probably been wondering who the smoking hot brunette is that is pictured with me. Well, today you are finally going to meet Leah, my super fit friend who is also our 52 Day Shred Nutrition Coach!
Leah has been a good friend and a training buddy of mine for a few years now but we recently decided to team up to launch the 52 Day Shred, which came about after I started working with her myself. I started working with Leah, owner of The Physique Shop, a few months ago because I felt like my nutrition could use a little work. I knew I made healthy choices (most of the time) but I had no idea exactly what my body needed to fuel my active lifestyle. I was tired and felt weak during my workouts, which I found out was due to undereating and not taking in nearly enough protein or carbs.
I knew if I was struggling with my nutrition that there must be others out there experiencing the same issues with reaching their fitness/nutrition goals (whatever they might be). Leah has completely opened my eyes to the way I view nutrition and has helped me achieve a healthier and more balanced lifestyle, so I know she will do the same for all her clients and participants in our 52 Day Shred program!
Meet Leah, Your 52 Day Shred Coach!
Leah Clark, owner of The Physique Shop, is an experienced nutrition and fitness coach who takes a science-based approach to her coaching methods. Leah aims to make living a healthy lifestyle sustainable and practical while still achieving body composition and performance goals.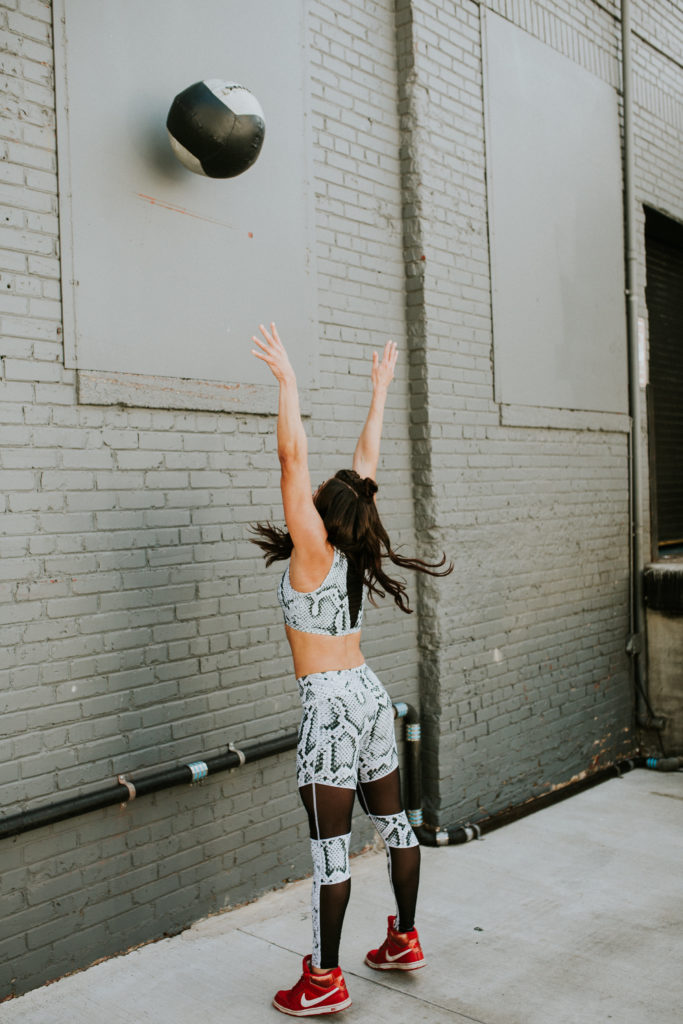 Leah's fitness background is diverse but some of her competitive endeavors include: Nationally Qualified NPC Figure competitor, Crossfit Games Regional Competitor, and some dabbling here and there in local powerlifting meets. She has further strength and conditioning experience interning with Georgetown University's D-1 Sports Performance Department. Additionally, Leah has served over five years (and counting…) in law enforcement and the military, and understands the importance of proper nutrition and training to be fit for the job at hand (and how to make this healthy lifestyle thing work with a chaotic crazy, schedule)!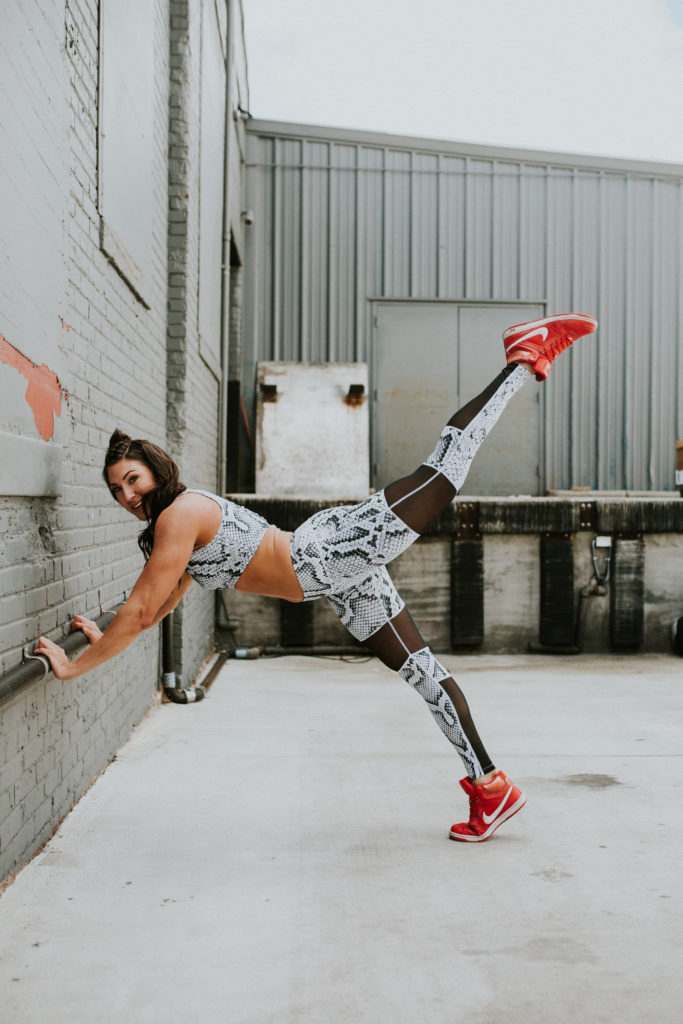 Leah is passionate about nutrition and fitness for health, aesthetics, and strength. While she holds a Master's Degree in International Relations, Leah is currently pursuing further education in various fields of exercise science and obtaining her NSCA Conditioning Specialist Certification.
When not busy busting crimes, coaching clients, or getting her sweat on, Leah can be found feeding her wanderlust bug, trying to keep up with her huge family, or spoon deep in a jar of peanut butter (her favorite food)!
She can't wait to meet everyone and start working on helping each of our challengers achieve their specific nutrition and fitness goals!
For more info on Leah and The Physique Shop, click here!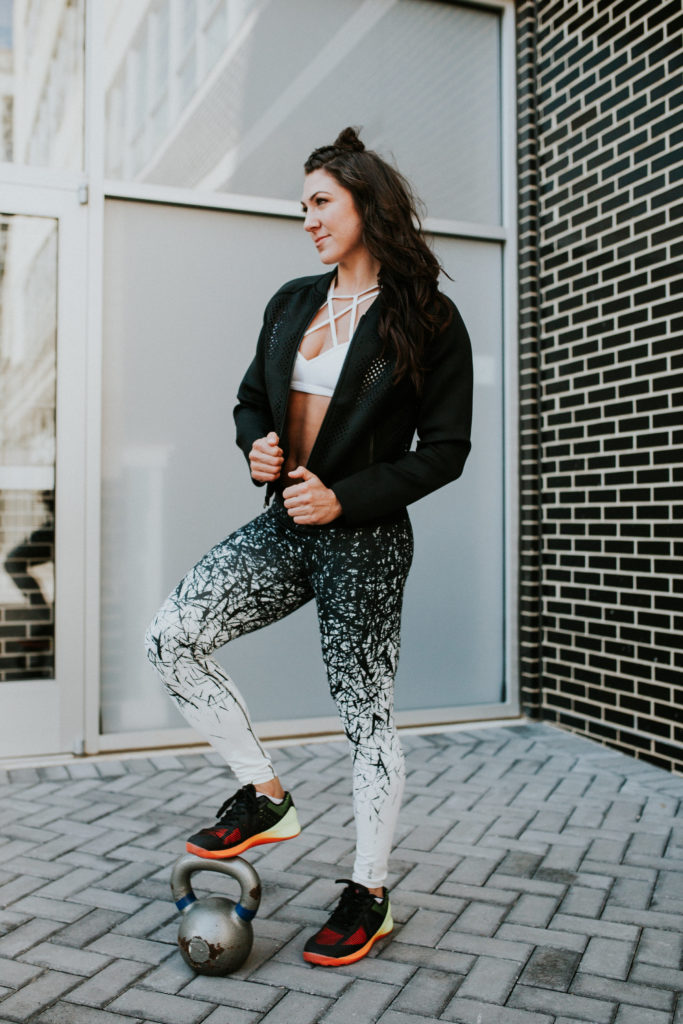 Due to an overwhelming response from our 52 Day Shred announcement, we are currently full for session 1 but we do have a waitlist going for our next session that will start in June. Please email us and we will send you more info and get your name on that list!  [email protected]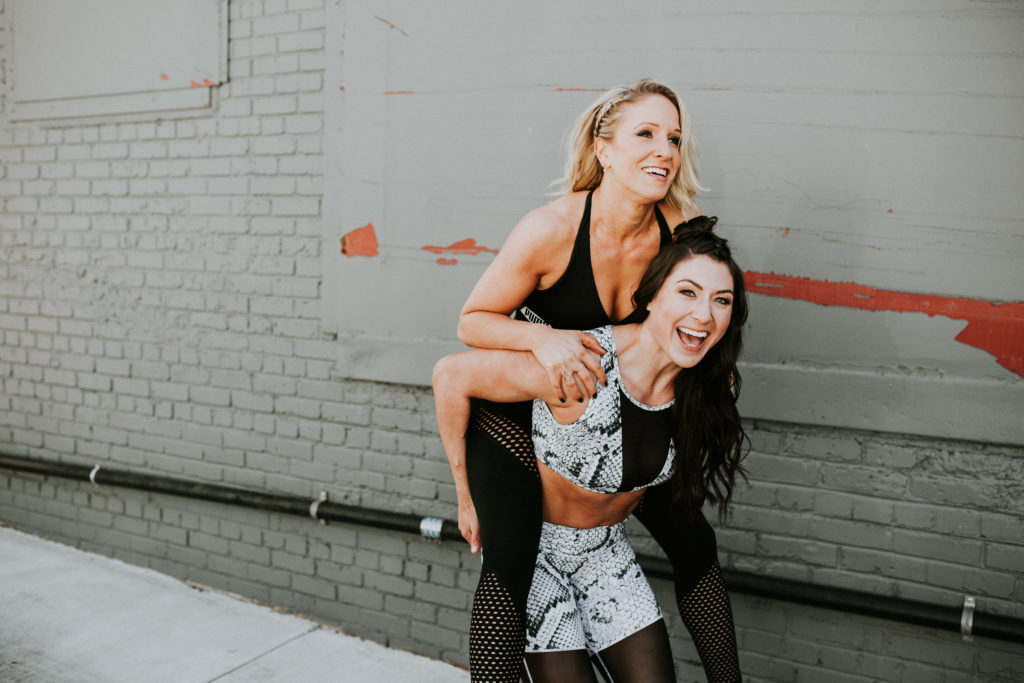 Leah's outfit is by Varley from Chelsea Collective.
Hair and Makeup by Glamsquad.
Photos by Emma Weiss Photo.