I have and always will be a brunch girl.  No diet or fitness goal I am trying to reach will change that. The weekend rolls around and there is just something that feels so right about indulging in delicious brunch foods while sipping on a mimosa or two! It's what weekends were made for, am I right?
I may be logging all my food and watching what I eat on the #52DayShred but that doesn't mean that I have to give up my brunches, NO WAY! There is a way to throw a bangin' brunch for your friends and eat it too, even when you are tracking your macros. You might have to be a bit more strategic with your numbers the rest of the day but I am telling you, you will have room for most, if not all of these dishes!
If you aren't tracking your macros and frankly have no clue what they are ( you can read about them here), no sweat, you can still make this killer brunch and eat like a champ! Find my macro friendly brunch recipes below and ideas on how to style your spread when your besties come over. We promise they will be thoroughly impressed!
Shop all the fresh ingredients featured are from PeaPod Delivers! You can also find my recipes on From The Pod as one of their recipe creators!
Protein Pancakes (per pancake, 8 servings total): 86 calories – 2F/9C/9P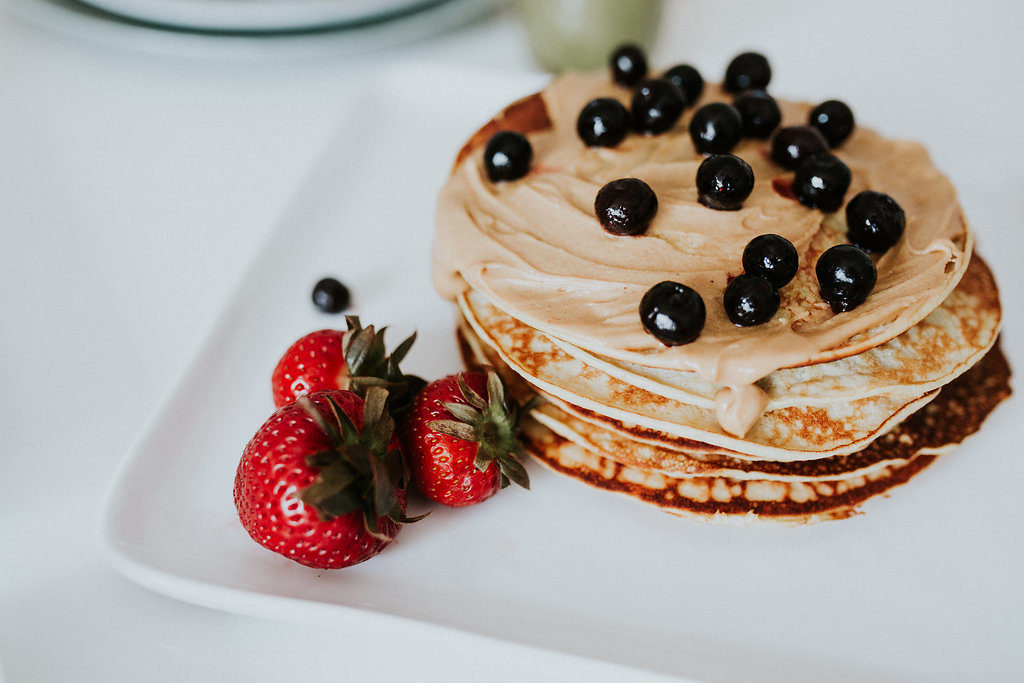 1/4 teaspoon of cinnamon
1/4 tsp salt
2 tsp water
Blend all ingredients in blender until smooth. Then use a ladle to spoon out the ingredients onto your hot pan or griddle. Heat should be set on medium and you should flip after 25-30 seconds to prevent from burning.
Top with 1 tsp of peanut butter and your favorite fresh fruit!
Mean Green Smoothie (per serving, 2 servings total): 159 calories – 3F/20C/12P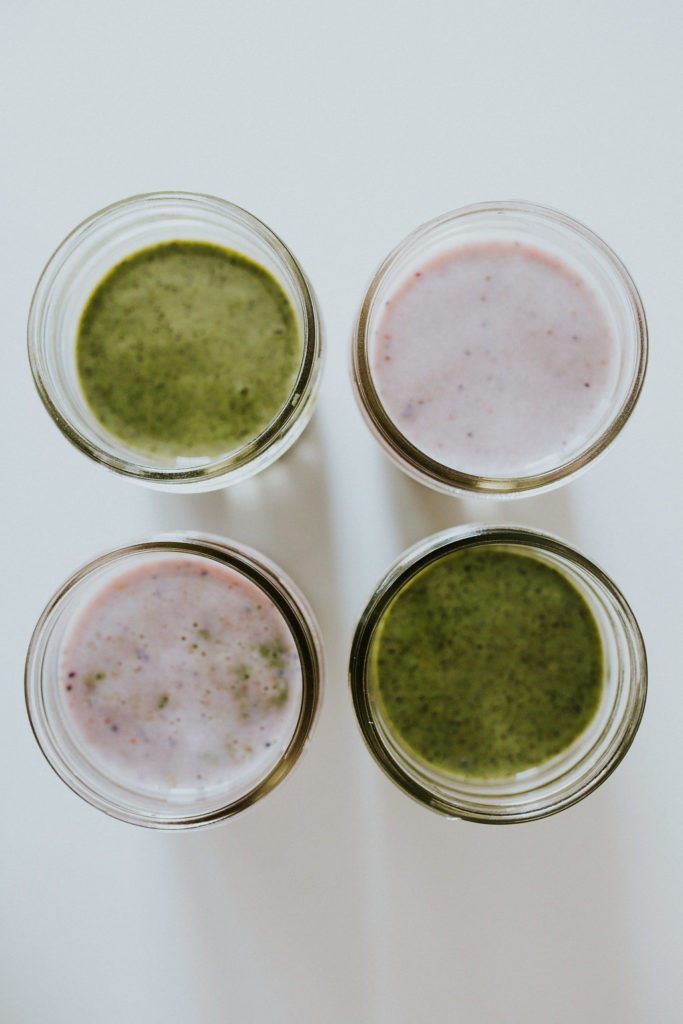 Add all ingredients to blender and blend until smooth!
Berry Powerful smoothie (per serving, 2 servings total): 181 calories – 3F/26C/12P
Add all ingredients to blender and blend until smooth!
Egg Baskets (per serving, 12 servings total: 56 calories – 3F/1C/7P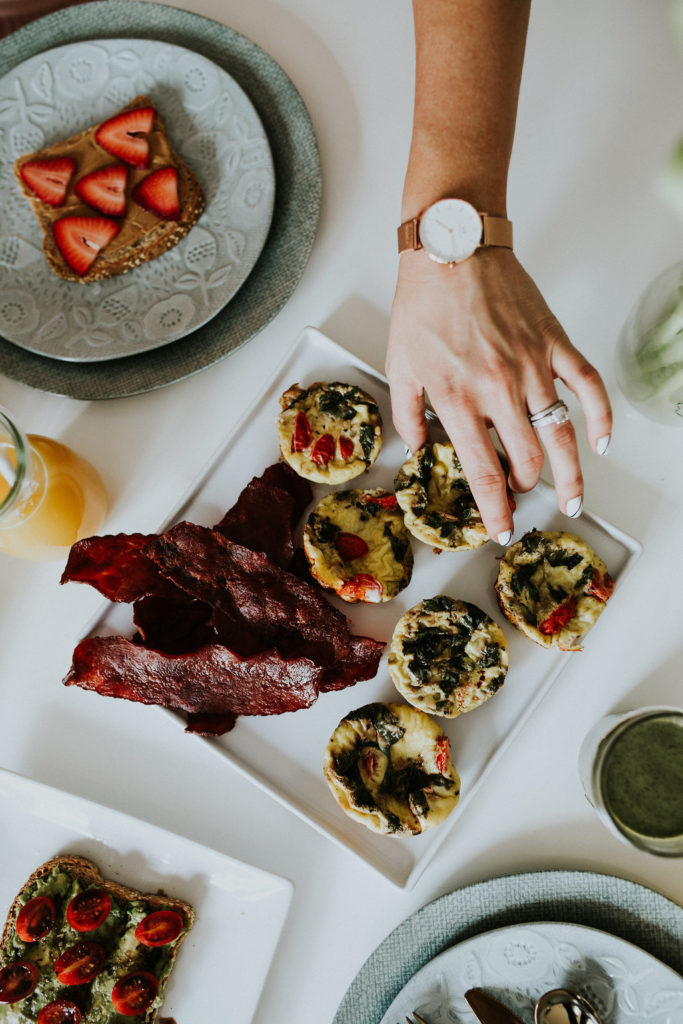 Salt to taste
Pepper to taste
Preheat oven to 350 degrees F.
Grease muffin tin with cooking spray VERY WELL. Scramble all ingredients together and evenly distribute into muffin tin. Bake for 15-20 mins and then let cool to remove and then enjoy!
Tip: Can also freeze these and then reheat them daily for a healthy breakfast on the go!
Turkey Bacon (per slice): 35 calories – 2F/0C/6P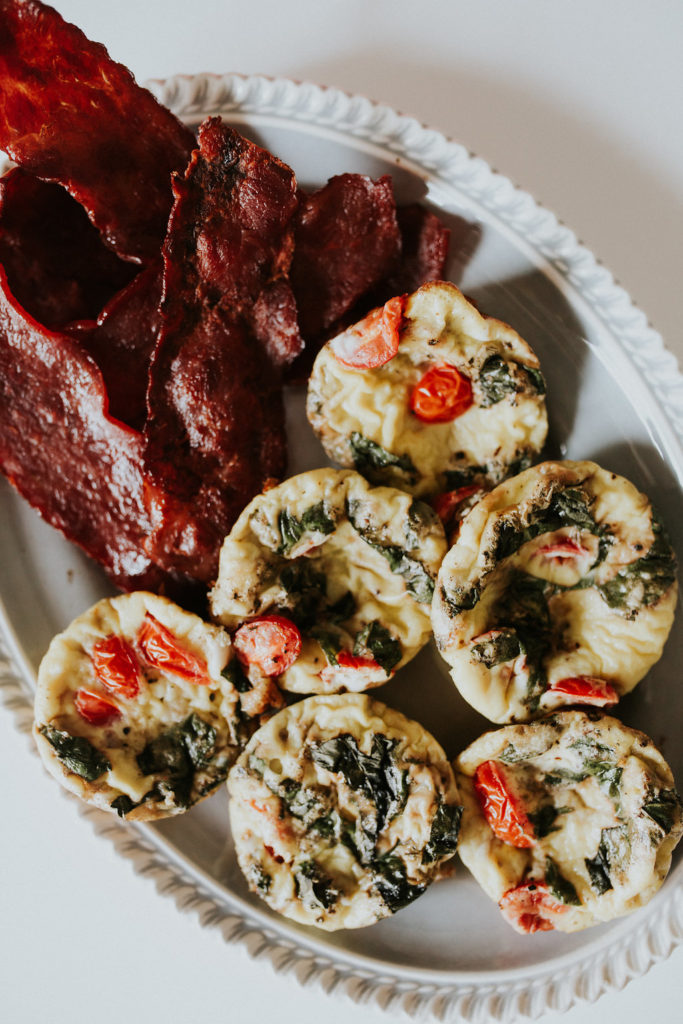 Preheat oven to 400. Line cookie sheet with parchment paper and spray with cooking spray. Line up slices on a baking sheet and sprinkle with pepper. Cook for 6 mins on each side and then flip! Then let cool on a paper towel for a few mins until ready to serve.
Peanut Butter Sprouted Toast (per serving, 4 servings…and accounted 1 TBS PB per slice of toast): 222 calories – 9F/31C/8P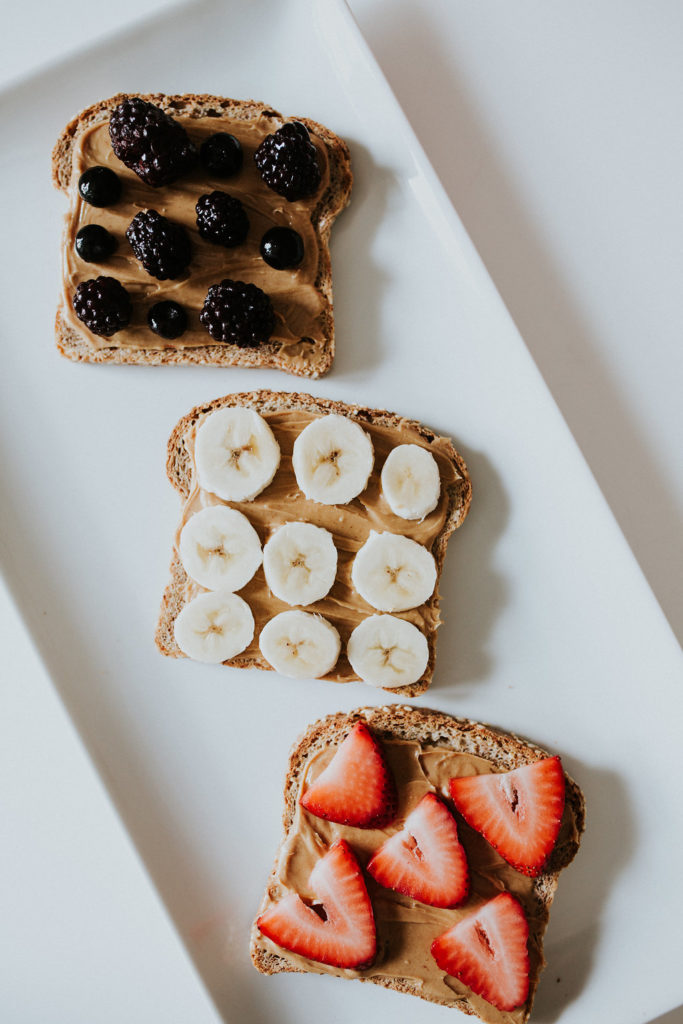 Toast the Ezekiel bread until golden brown. Spread 1-22 tablespoons of peanut butter on each piece of toast until it is mostly covered. Layer on fresh fruit on top and enjoy!
Avocado Sprouted Toast (per serving, 4 servings total): 337 calories – 22F/32C/8F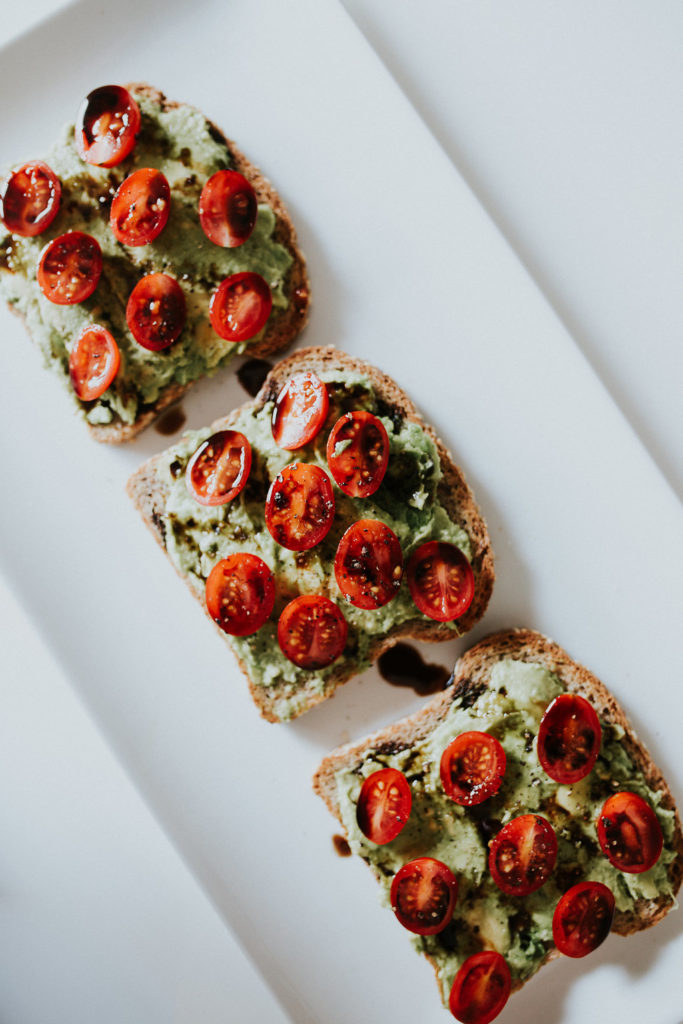 Toast the Ezekiel bread until golden brown. Mash up 4 avocados in a bowl and sprinkle in salt and pepper to taste. Spread a quarter of the mixture and spread on each piece of toast. Then top with halved cherry tomatoes and a drizzle of balsamic reduction. Sprinkle on salt and pepper to garnish.
Mimosas (per mimosa): 100 calories – 0F/25C/0P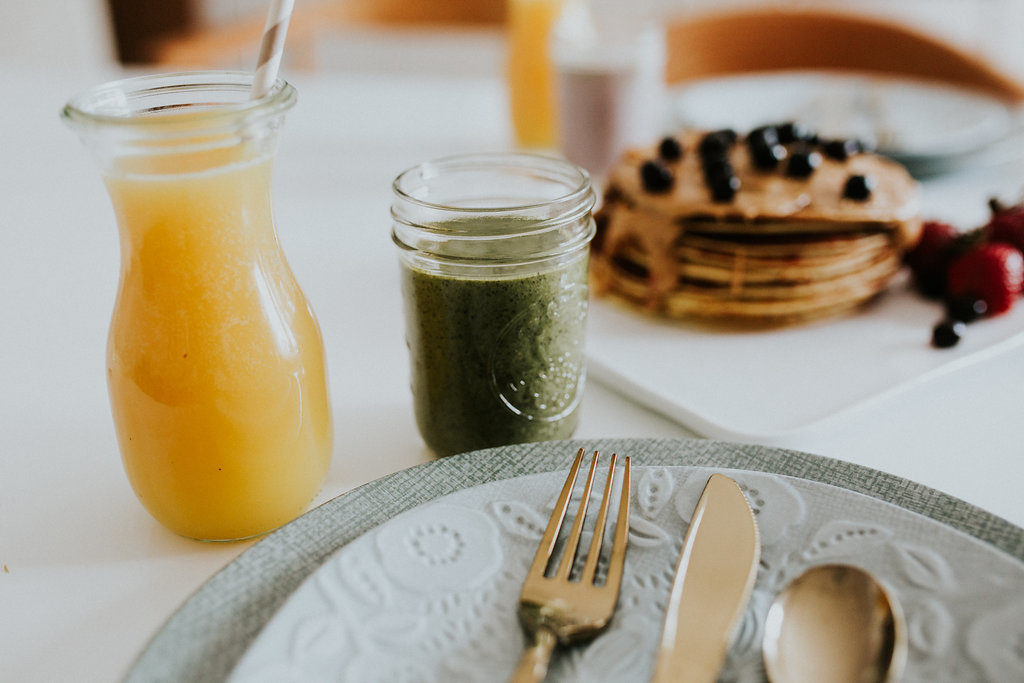 You can choose the ratio you like best but we would prefer to spend our carbs on the prosecco not the oj! If you don't have the carbs to work with, you can always sub out the prosecco for sparkling water for a faux mimosa!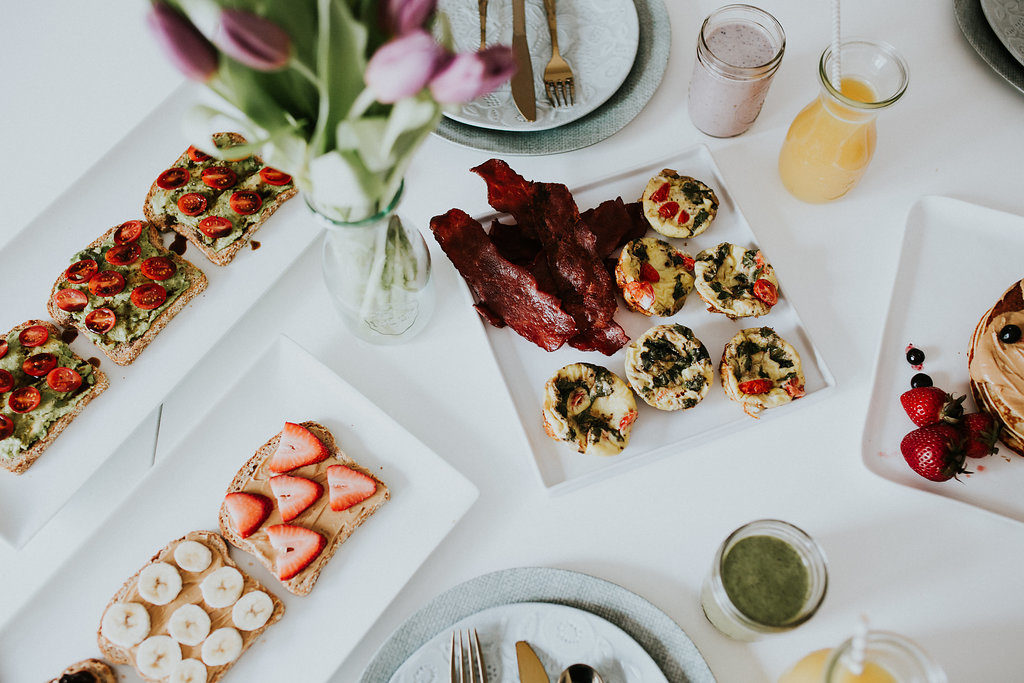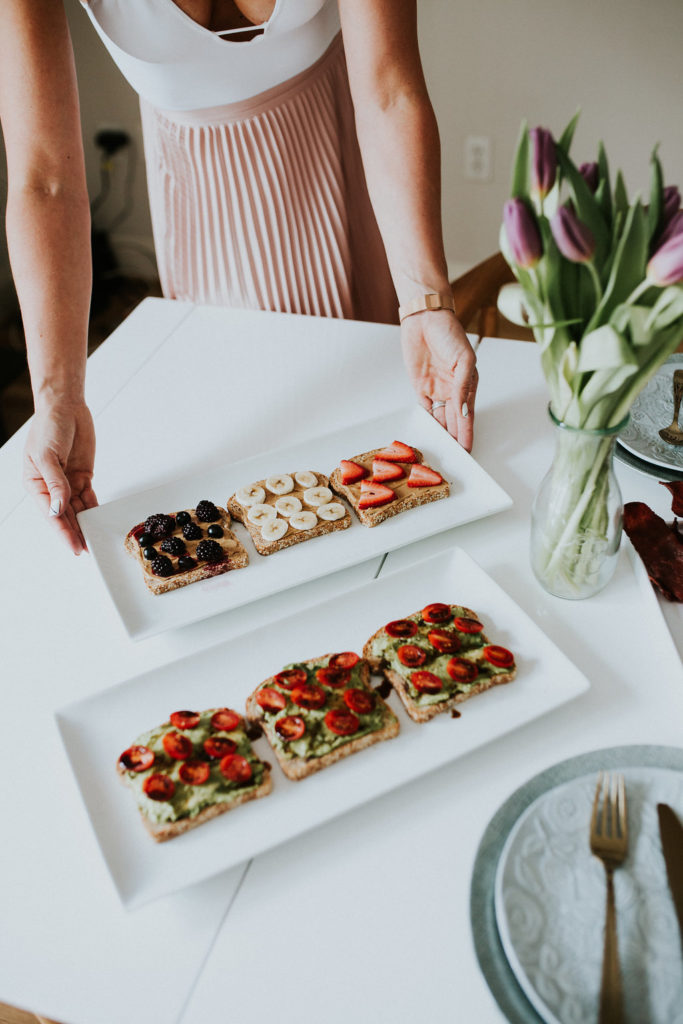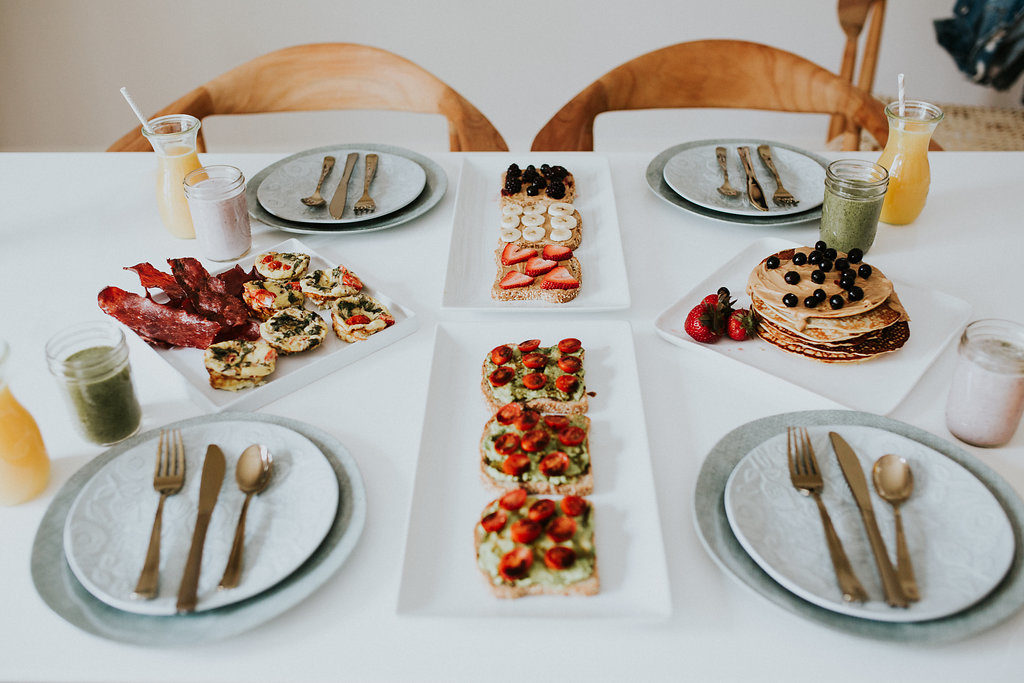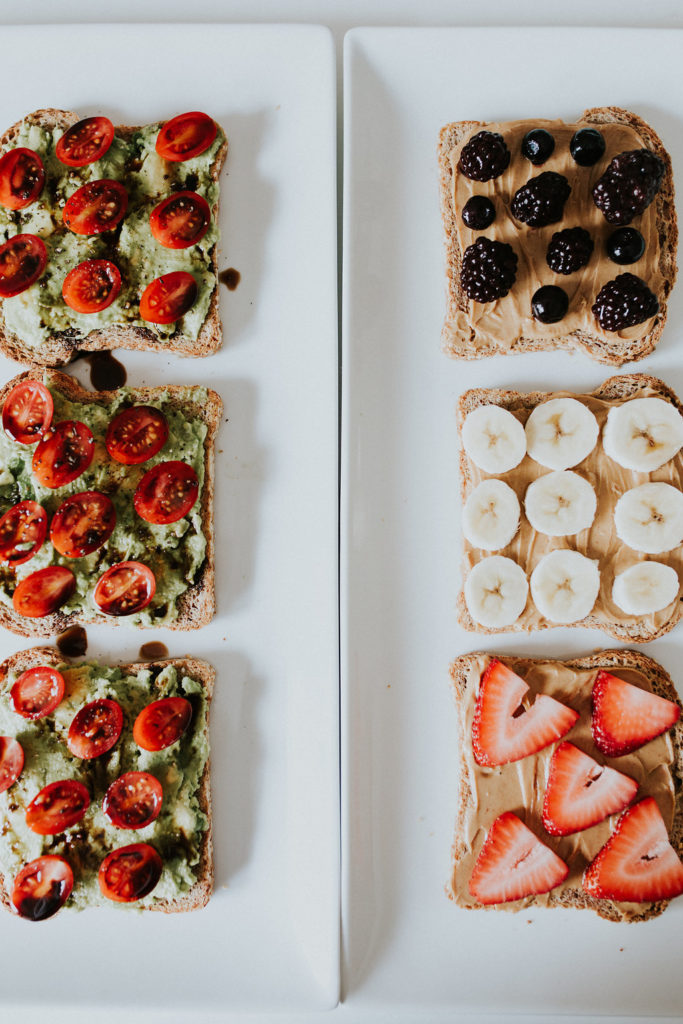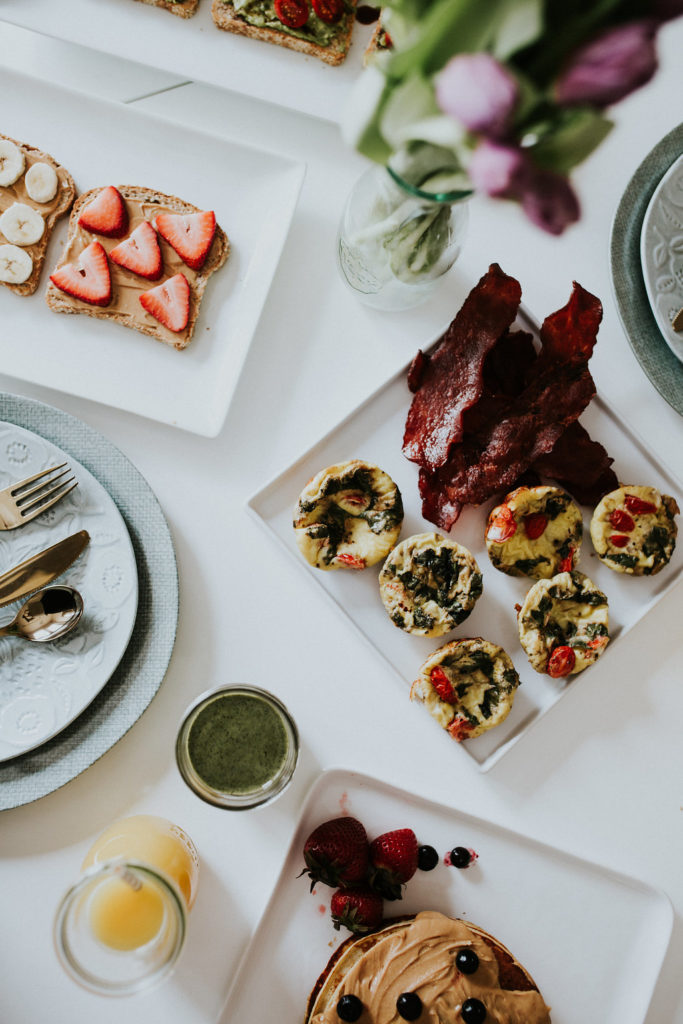 Shop my favorite dish wear below: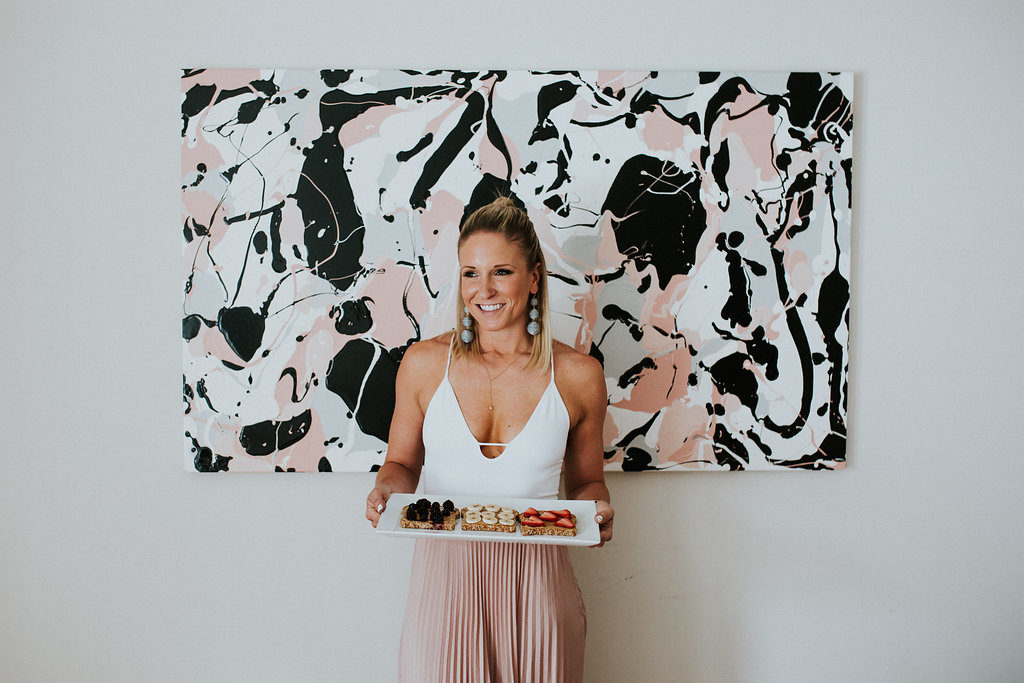 This recipe and post was done in collaboration with PeaPod Delivers. All recipes and thoughts are my own.
Photos by Emma Weiss Photo
xo
Sarah