This post was sponsored by Rueda Wine and all opinions expressed in our post are our own.
Last Sip Of Summer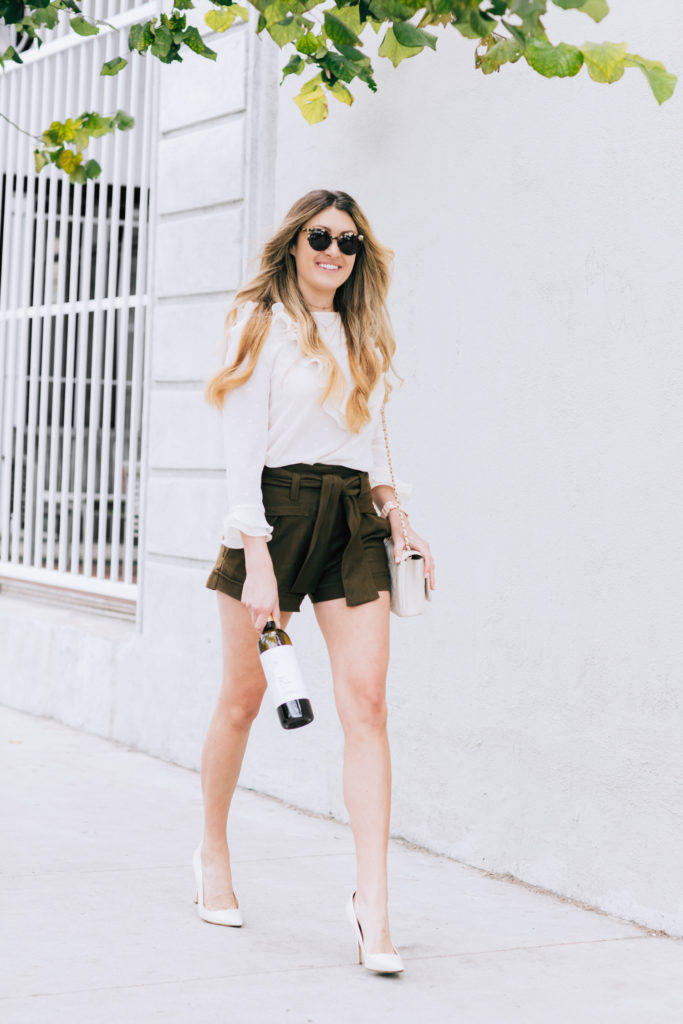 It's no secret that we love our wine, it's how 52 Thursdays was founded after-all! And just like many of you, we have favorite wines that we tend to reach for as the seasons change. Summer is for rosé sipping, fall is for the hearty whites and winter is made for the rich reds enjoyed fire-side. So as we slip out of summer and into fall, it's time to trade our trusty rosé for something different.
We love all wines, we really don't discriminate when it comes to color or flavor. So when we were introduced to Verdejo (white wine) from the Spanish region Rueda we were certainly intrigued to try. One of the reasons we love fall so much is that life seems to slow down just a bit, with less vacation, travel and plans. It's the perfect time to brush up on our hosting skills with more friends in town to invite over. Dinner parties are one of our favorite things to do and having new wines to try and share is always a good time. Plus it's a great conversation starter and if your guests love it, they leave with an idea for their next party! Because, let's be honest, wine shopping can be intimidating and finding a good one is worth the mental note.
We both love entertaining but also despise spending hours getting ready for a party, so we try to make things as simple as possible. Supplying good wine is always the first thing we tackle when it comes to prepping for company because if you have good booze, everyone leaves happy. Second is making a killer cheese platter with meats, specialty crackers and all the accouterments. They are beyond easy to prepare and the best part is, it doesn't involve cooking! If you're having people over for drinks, a cheese board is a great snack to offer and if you do a little pre-planning, you can shop for cheeses that will compliment your wine. If you're hosting a more formal dinner party, a good cheese platter is always a great way to get things started and will buy you time to finish up cooking dinner!
Verdejo is a white wine grape (or varietal) that's most commonly found in Rueda. The aromatic and vibrant grape is prized by local growers on account of its ability to retain its acidity—even when temperatures reach extreme highs during the growing season.  With just the right amount of fruit, a hint of spice and a refreshing finish, Verdejo wines from Rueda are vibrant and complex, yet effortlessly drinkable. The region of Rueda is home to 69 wineries clustered on the plateau of Castilla y Leon at a high altitude of about 2,300-2,600 feet above sea level. The difficult growing environment, mineral-filled gravel soils, and abundance of sunshine help create a crisp, full body and high acidity in Rueda's white wines.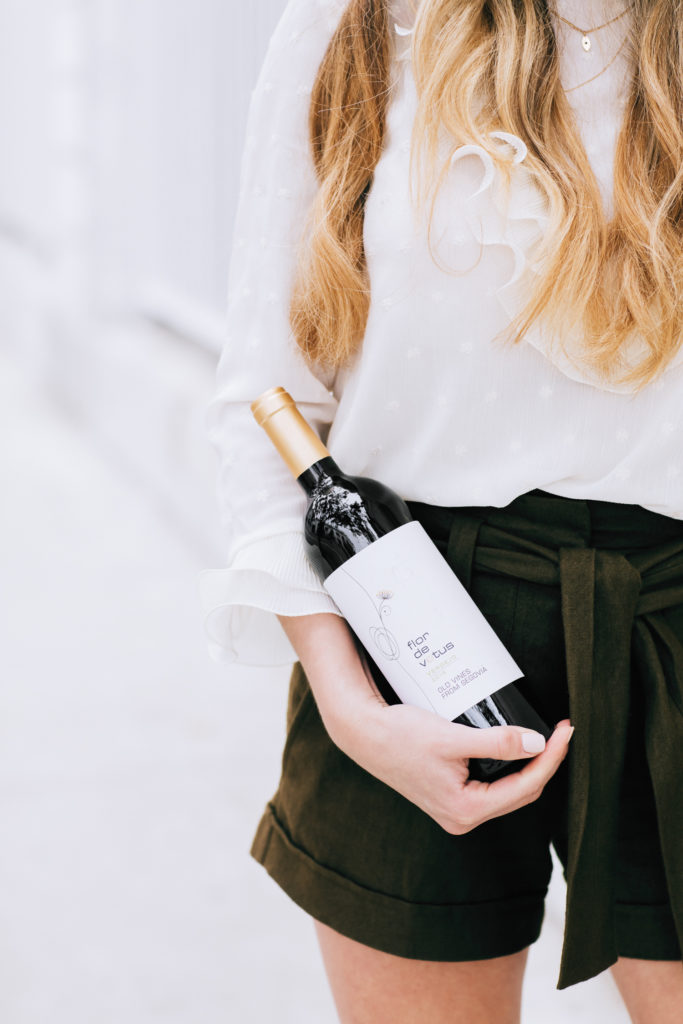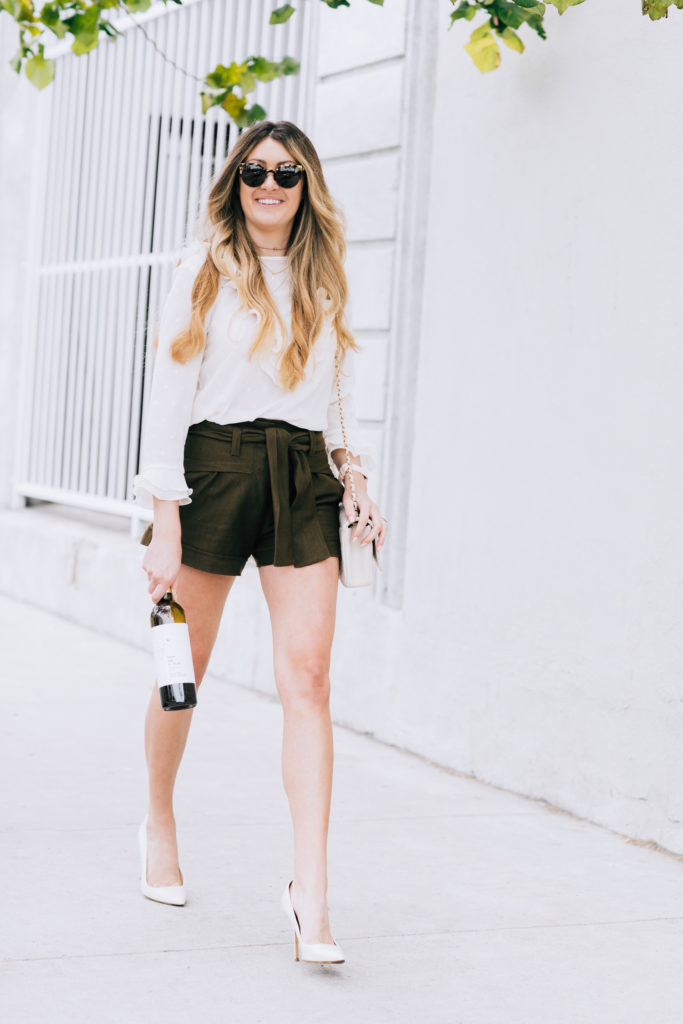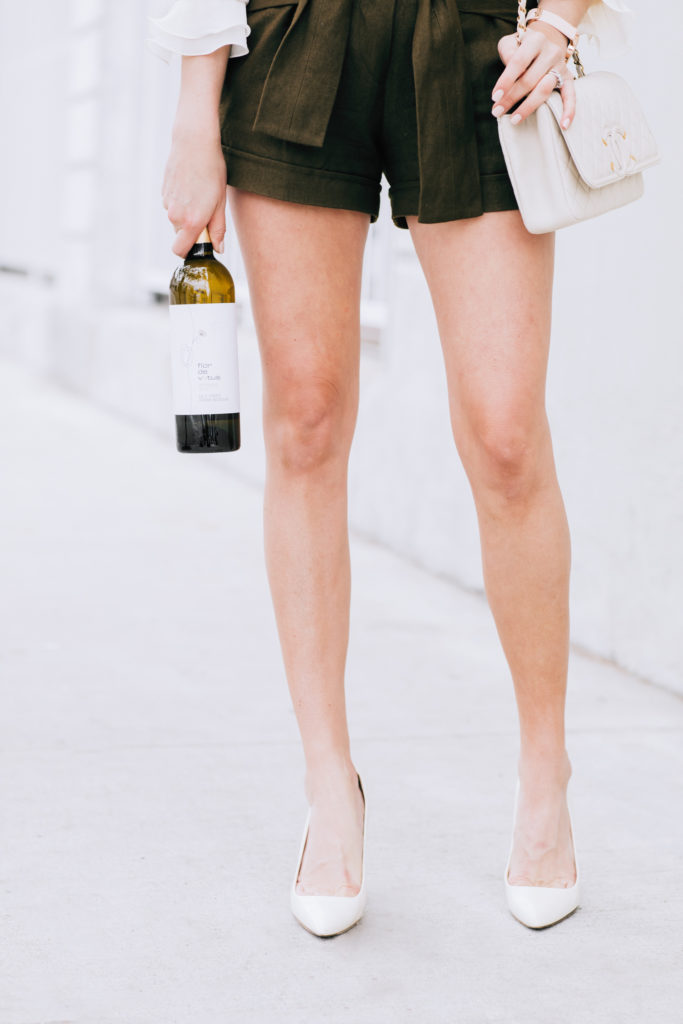 Michelle is wearing – Top (J.O.A); Shorts (); Shoes (J. Crew – old, similar here); Bag (Chanel via Bag Borrow or Steal); Watch (PiperWest).


If you like Sauvignon Blanc or Pinot Grigio, this wine will be a fan favorite of yours. It pairs with almost any type of food – especially a good cheese platter – and most bottles are under $20. So run, don't walk and grab a bottle of Verdejo and raise your glasses to the last sip of summer! Better yet, go to
wine.com
and use the 10% discount code RUEDA to have your
Rueda Verdejo
wines sent directly to you. Find our favorite cheese pairings for the perfect cheese board below!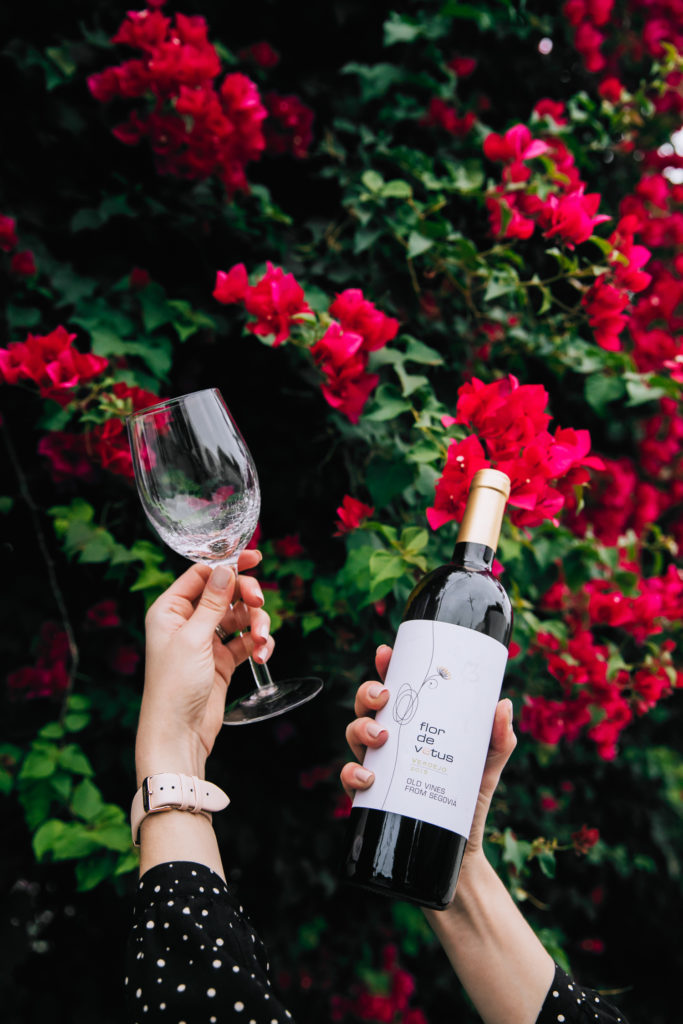 xo
Sarah and Michelle