Sharing our love for this city plus a baby and mommy 11 month update.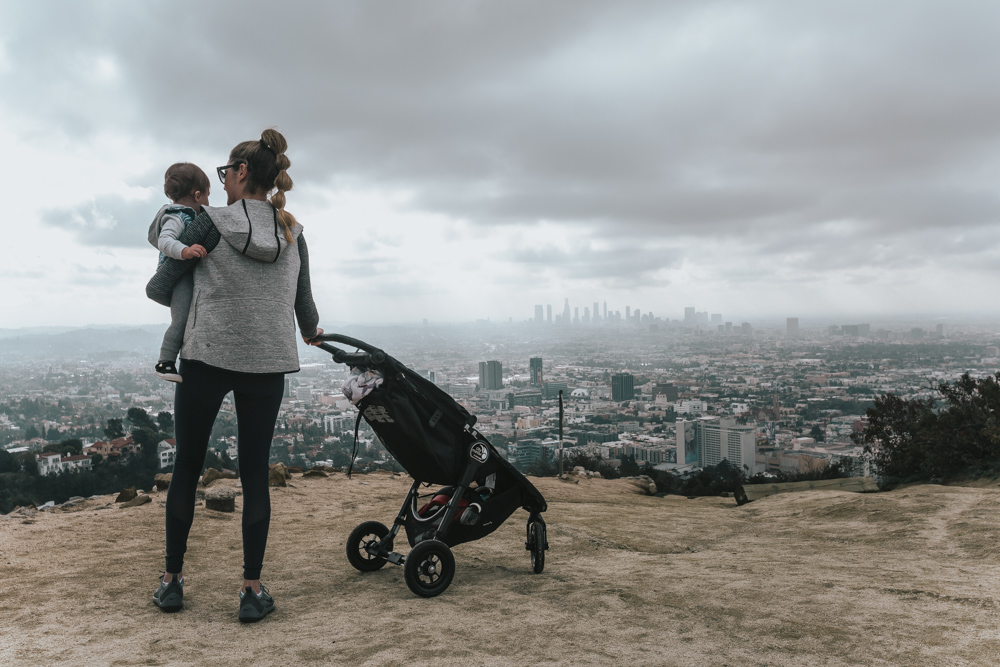 It's hard to believe that we have been in LA for over 3 years now. When we found out we were pregnant, the question we were constantly asked was "Are you planning on moving back home?". We never toyed with the idea because we were both on a career path that we wanted to continue to pursue here. Now don't get me wrong, I would love nothing more than to be surrounded with our immediate family and share the incredible development and experiences of sweet baby Adaline with them. We are doing our best as a new family of 3 to keep working hard and loving hard in the city we both share the same love for and know baby girl will someday too.
We love LA for too many reasons. Yes, the weather is gorgeous and the views are insane but it's the impactful, memorable moments of witnessing, exploring and sharing all of these memories together with my little family. There is so much to do here from hiking to beaching to eating and shopping. I could go on but you get the idea, our weekends are never dull! I only wish our family could be here to share in the experiences aaaaaand maybe lend us a helping hand by giving us a much much much needed date night. But that comes with the territory, and we knew what we were getting in to so we will continue to drink lots of coffee and keep on chuggging along.
11 month update.
Baby: Adaline loves to stand and push on her walker everywhere we go. Not quite walking but has taken a few steps just to fall on her booty. She loves her protein, chicken is her favorite. Oranges and mango are her current jam and chugging water continues to be a theme. Adaline is still above 100th percentile as far as height and weight. We believe we have a future Californian volley ball star on our hands! She hates to play alone in her play area and refuses to nap anywhere but her crib. Oh joy. Adaline continues to be such a sweet and big personality and we love watching every second of her growth!
Mommy: Still exhausted but slowly getting a grip on life. Between working a full time job with a mix of early and late shifts which allows me to watch baby the majority of the other half of the day. It's a blessing but boy is it exhausting. I'm finally getting in the groove of things and getting better at multi tasking by cooking dinner while meal prepping our lunches for the week all while feeding baby and cleaning as I go while we wait for the hubs to come home just an hour before her bedtime. I have also been better about getting my daily sweat in thanks to our new Peleton. It was just too difficult to leave for the gym each day and shedding the baby fat was more difficult than I could ever have imagined. On weekends we try to get more creative as far as being active together. This past weekend we went for our very first hike since baby Adaline's arrival, thanks to the City Mini GT from Baby Jogger. We made it all the way up to the top!
The weather continues to be cold and gloomy here as you can see. We are praying for some warmer days and sunshine as this lil' family still aches from the loss of our sweet furbaby. In exactly one month, the week baby A turns 1, we will be moving in to our lil' California dream home. Of course adding on more stress and workload but we will be closer to the beach (our happy place) with more room for our family and friends to come visit.
Can't wait to start new memories and be able to cherish the old.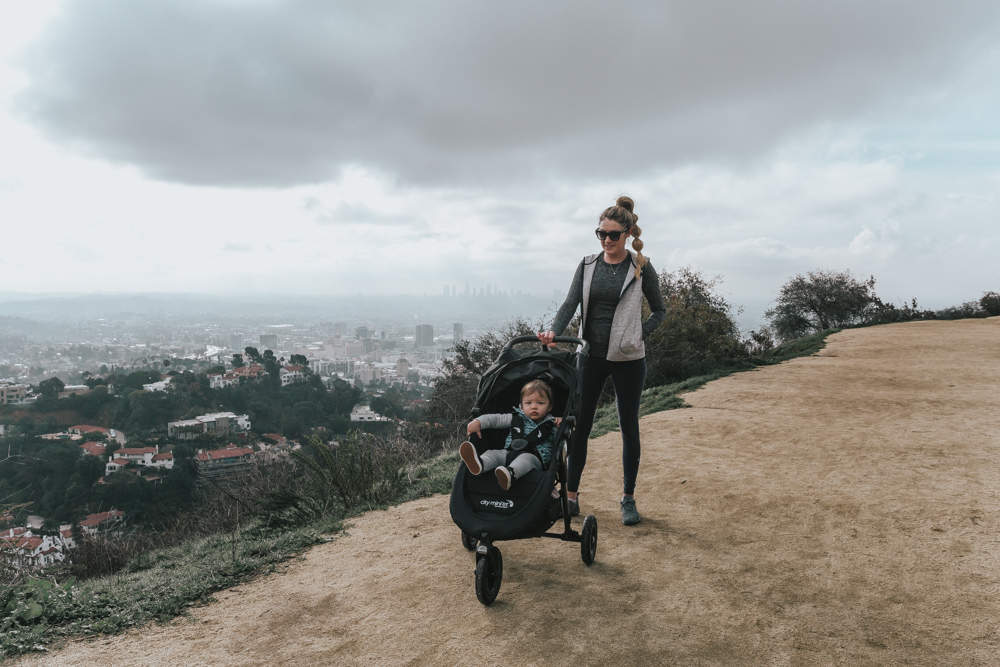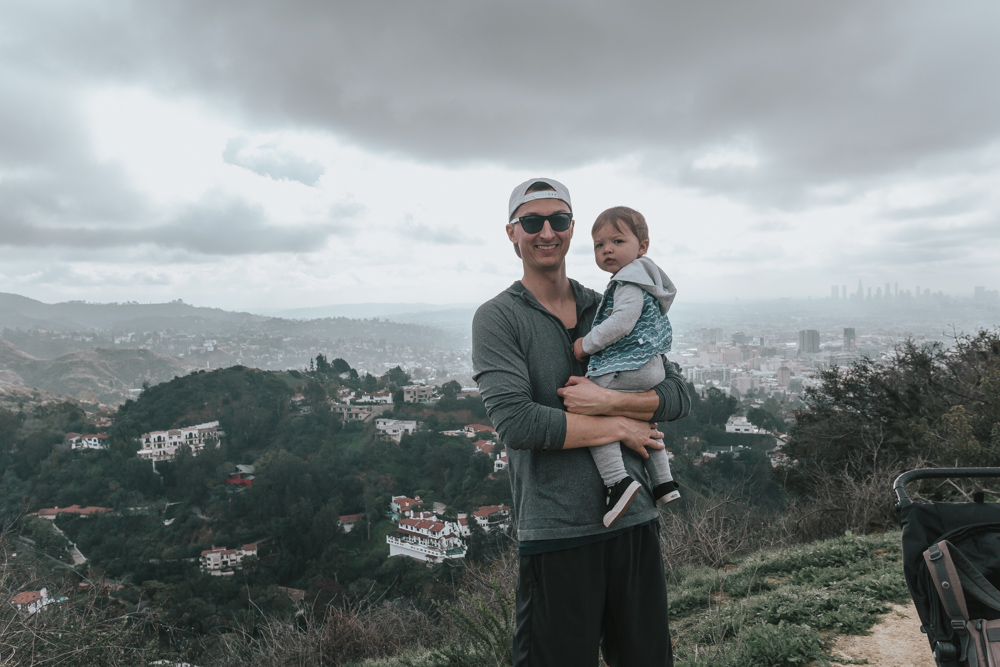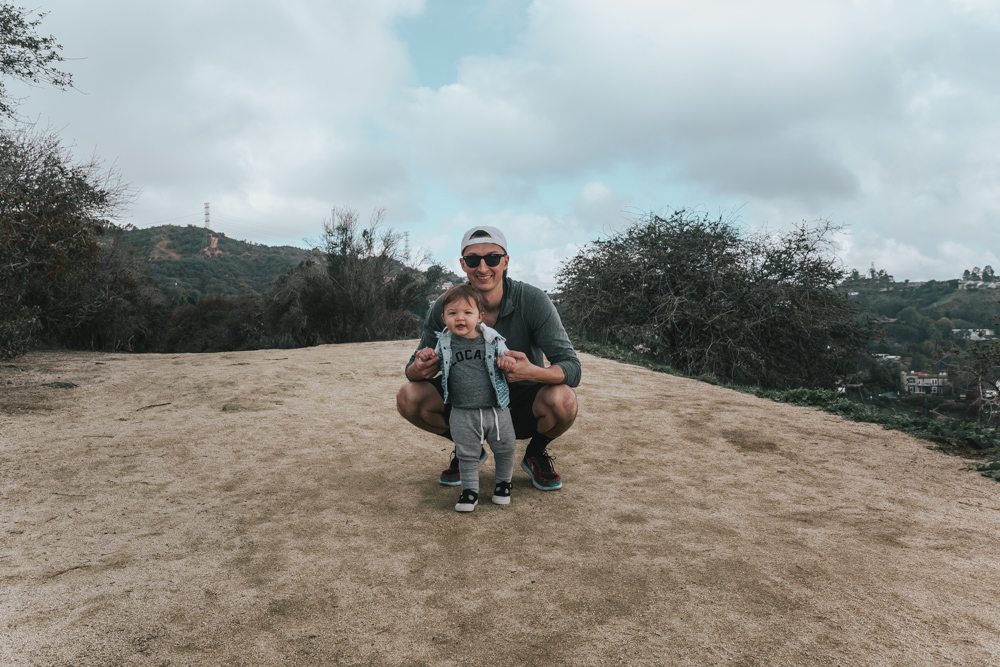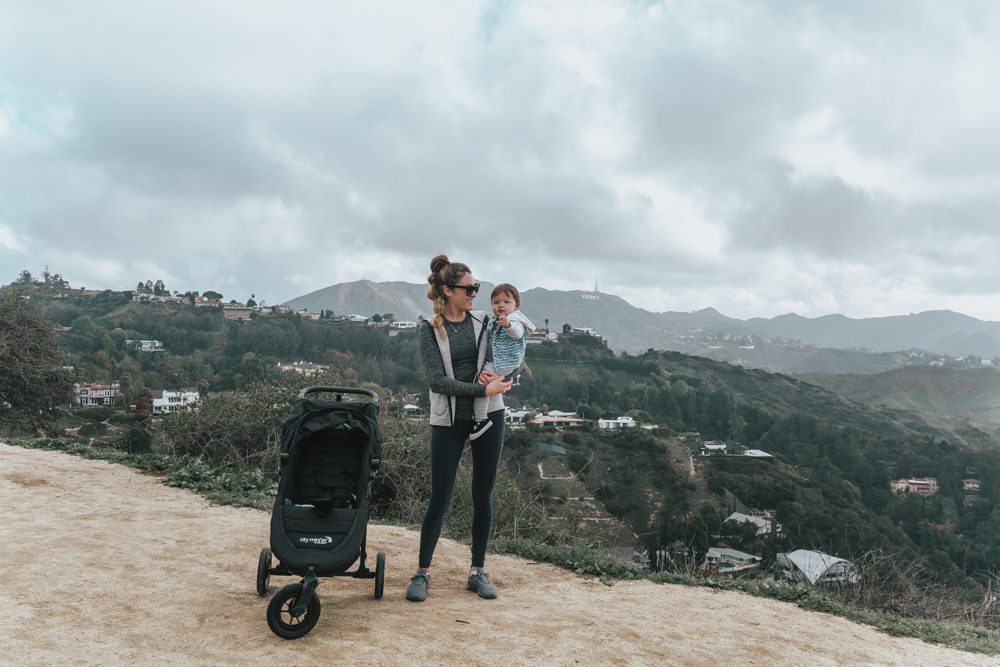 Leggings from Crane & Lion.
xo
Michelle