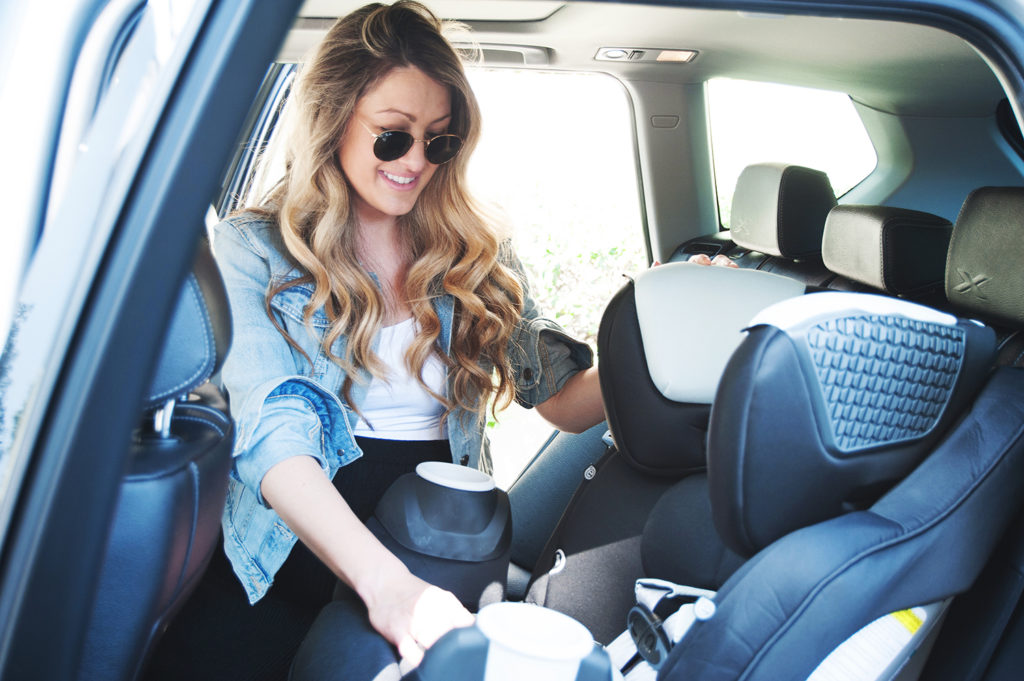 Buckle Up Baby, because there is nothing more important to me than the safety, well being and development of my little girl. That is exactly how the Evenflo family feels and what drives them to produce their product. My husband and I did our fair share researching brands and car seats. It's an important purchase because our girl can use this car seat till at least 4 years of age, which is a LONG time in my book.
So after reading the reviews and product details, we decided on the SafeMax All-in-One Car Seat. Why is it called All-in-One? Well because it is. It can be used rear-facing from 4-40 lbs, forward facing from 22-65 lbs all the way to a harnessed booster, 40-120 lbs. They go above and beyond with 2X the federal crash test standard, including rollover-testing and an integrated steel frame. Plus it has temperature-regulating fabric that balances your child's body temperature with buckle pockets that help protect against hot buckle burns, which is great for the Cali sun.
The Spring weather is calling our name, and I'm looking forward to safe travels with my new little family as we venture out and continue to explore this state that I love. So many adventures ahead for us!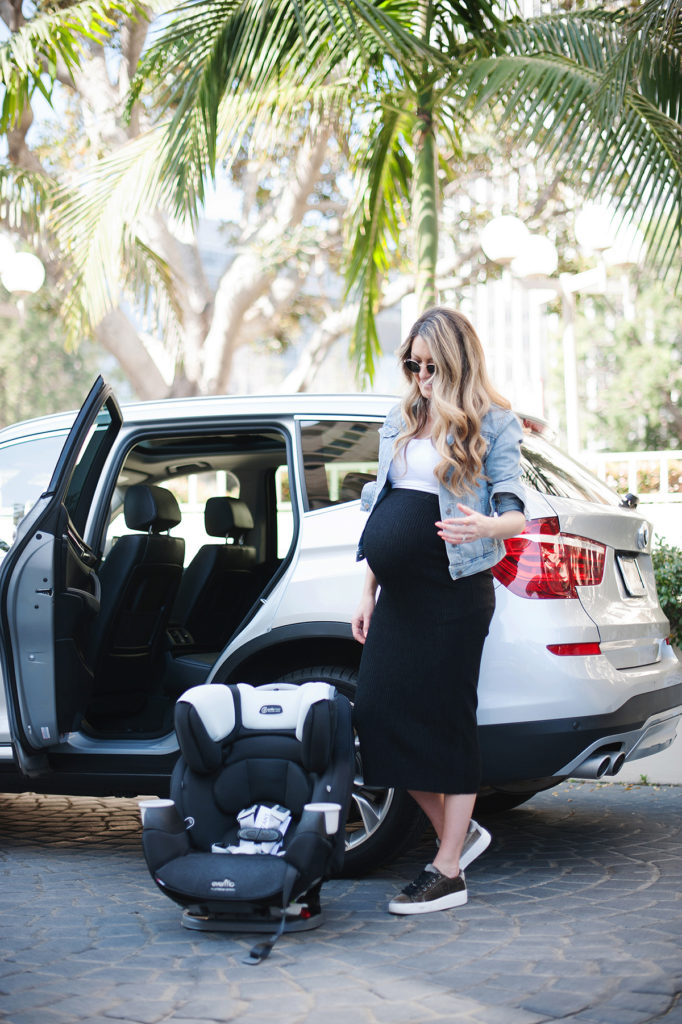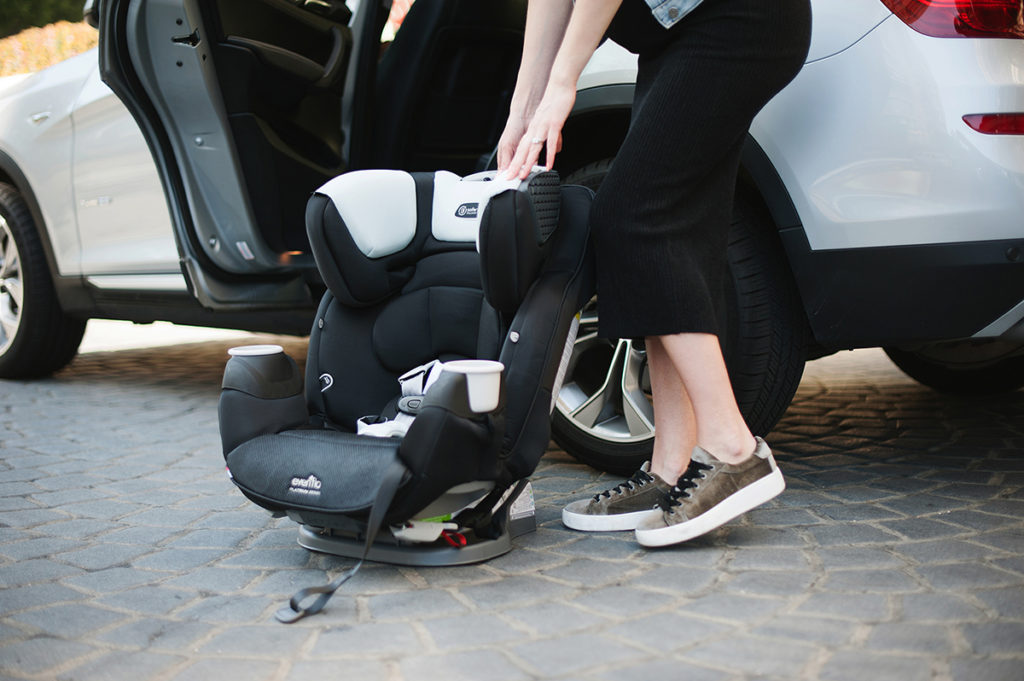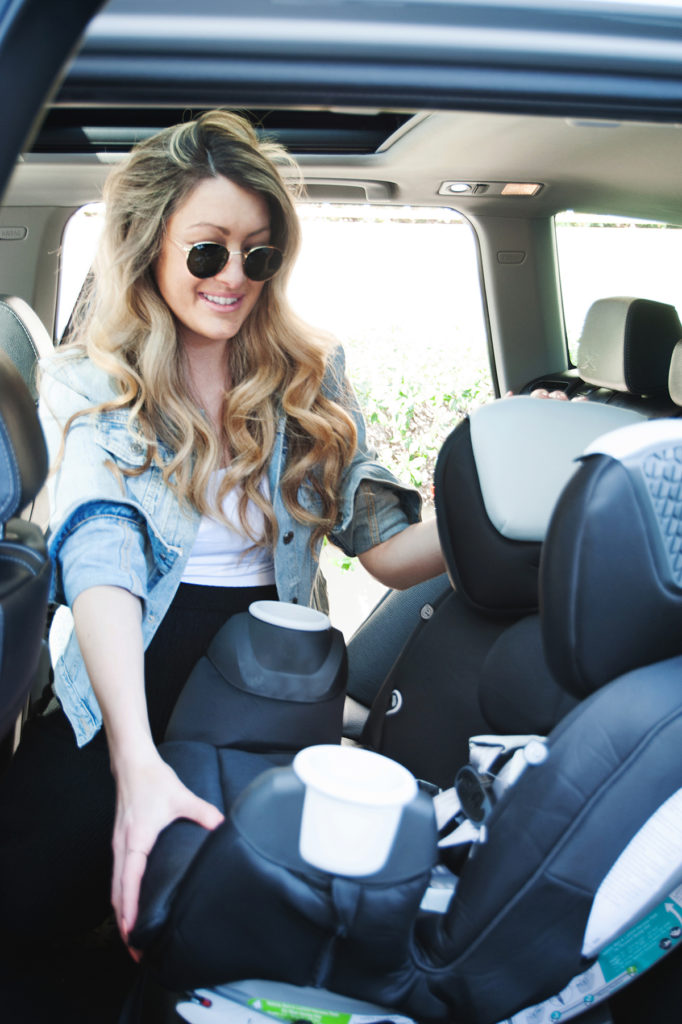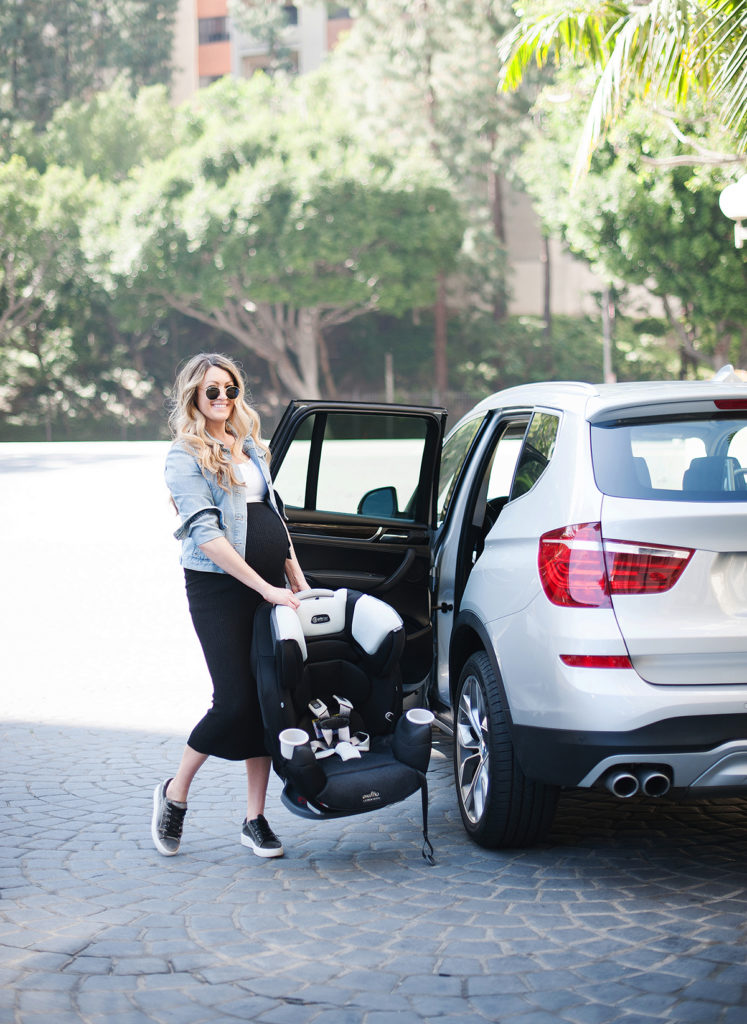 Wearing – Jacket (Banana Republic); Tank (Blanqi); Skirt (Crane & Lion); Shoes (Steve Madden via. South Moon Under); Sunglasses (Ray-Ban).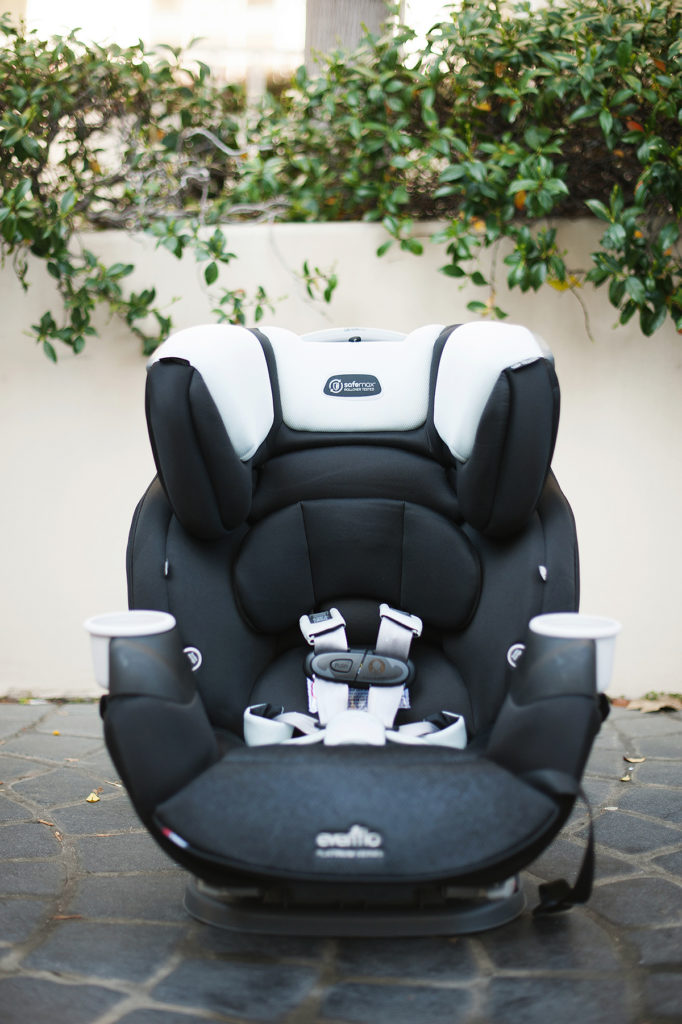 I know … it can all be super overwhelming. Comparing products, picking out everything for baby and prepping for the arrival can be intense. After receiving our new car seat and actually installing it in the car, I finally have a sense of relief and reassurance. It's one less thing to worry about and checked off our list as we patiently wait to meet our princess and take her on every adventure the road has a head for this growing family!
xo
Michelle
This post was sponsored by Evenflo. The opinions and ideas expressed here are my own.