This is a sponsored post but the opinions and ideas expressed here are our own.
#ISleepTo be the best mommy that I can be.
When Sarah and I were approached to try out the new Beautyrest® Sleeptracker® monitor, we both jumped at the opportunity. Who doesn't want to learn how to get better sleep? I was so excited when the product arrived, I immediately got the ball rolling and installed the app and monitor. I couldn't help myself!
As a new mommy, I'm sure I don't have to explain to you guys the lack of sleep there is in this house. As a family we are still in those very fragile months where sleep is a little all over the place for all of us. One night she will wake up at 2am for a feeding and the other at 6am. That's a good night! But then there are the 1am and 4am feedings which leads to final wake up call at 6, if we are lucky 7am. And don't get me started on day naps. She fights them, which means mama doesn't ever get them in.
SO I'm in desperate need for a little help. I need to be able to optimize the sleep I do get to improve my daily performance to be the best mom I can be for my little one. There really is no room for slacking when it comes to being a mom and there really is no time in the day other than BABY BABY BABY. So lucky for me, the setup for this product was pretty easy and straightforward. I still have a serious case of baby brain so that was much appreciated.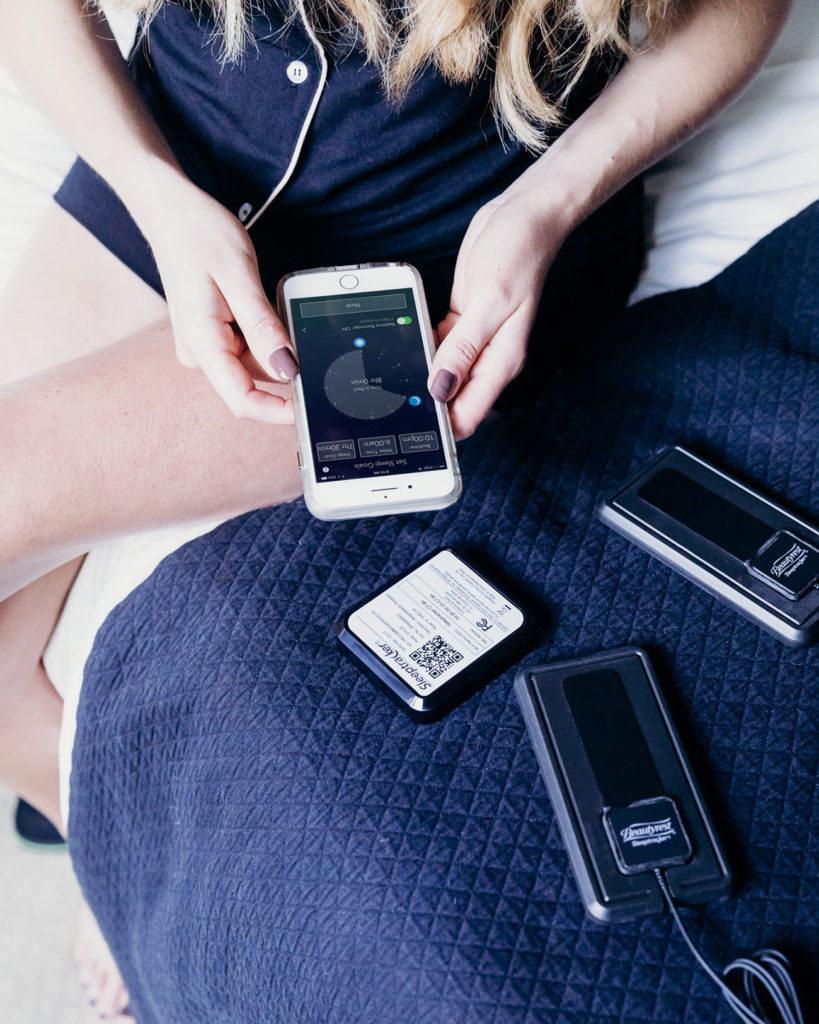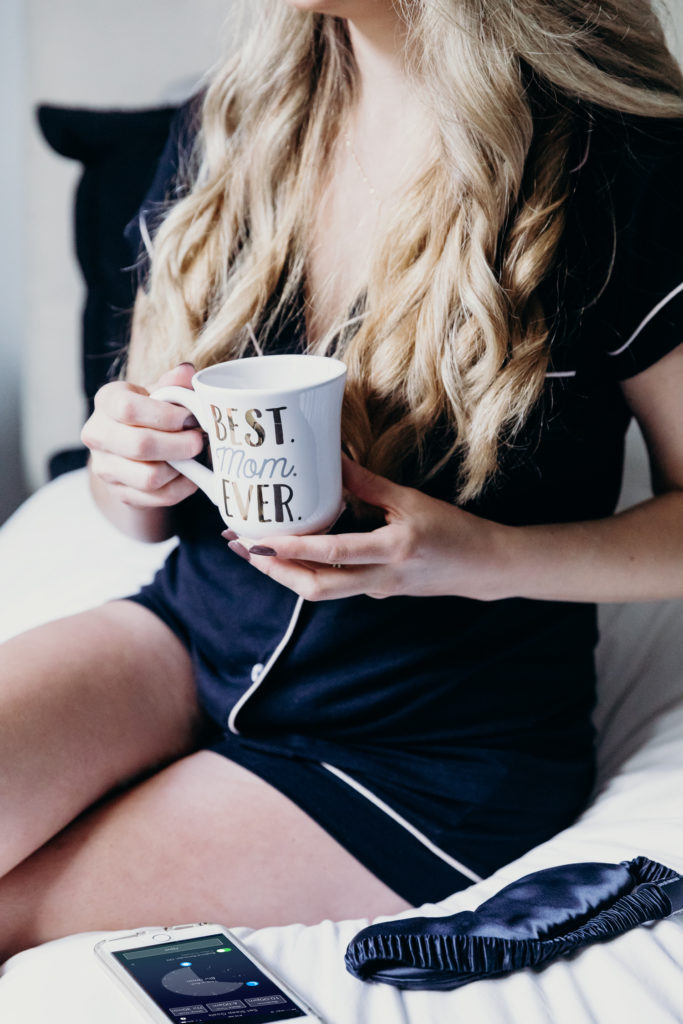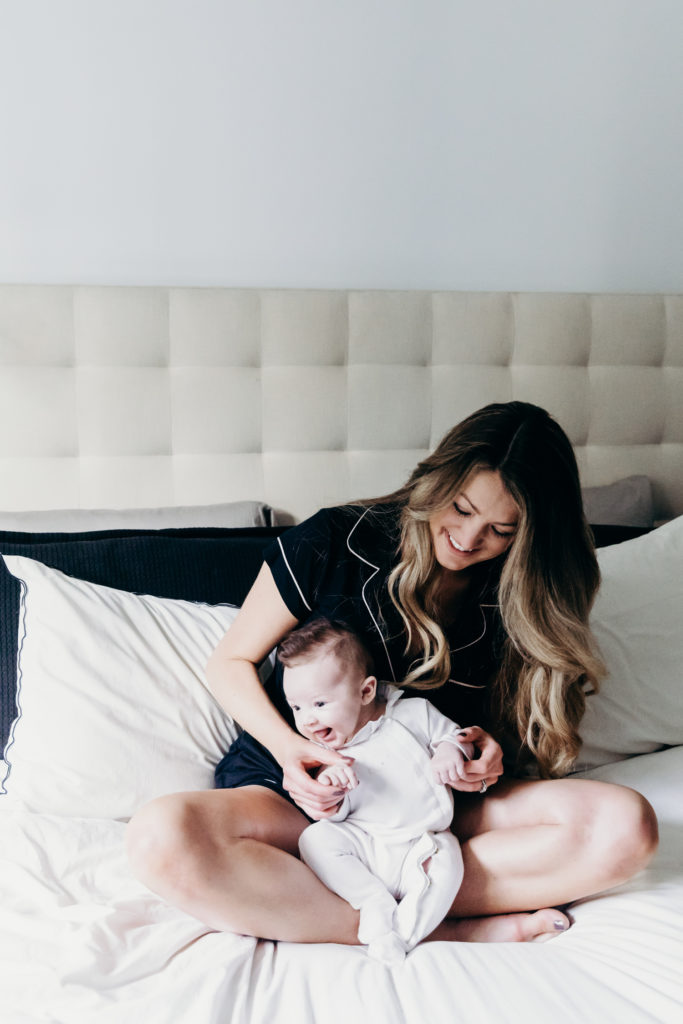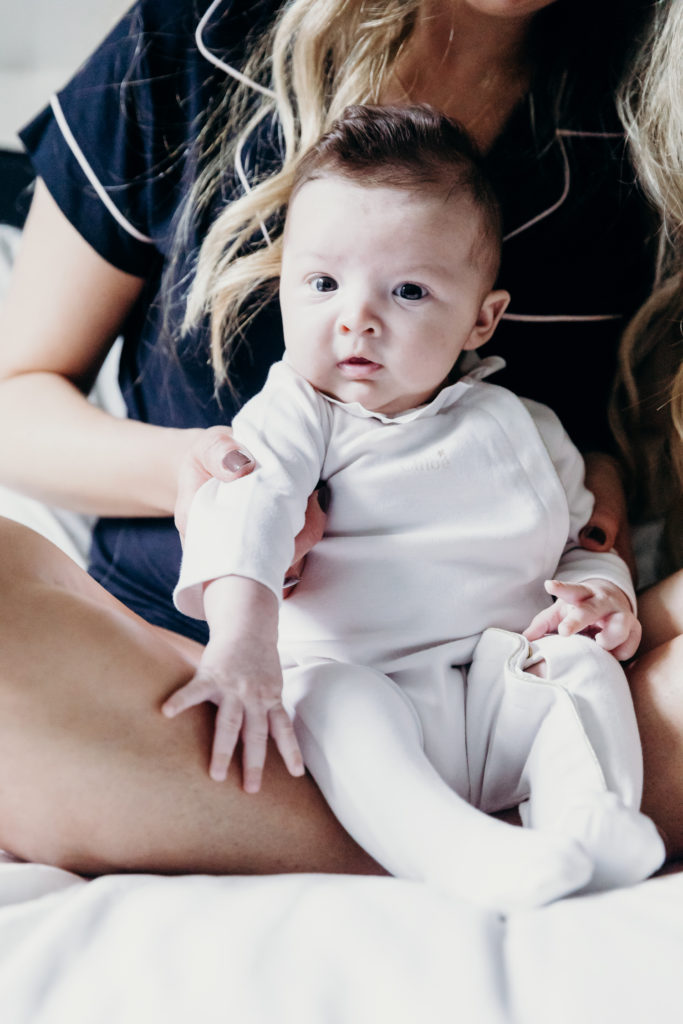 Mommy is wearing Eberjey PJ Set and baby Adaline is sporting Chloe.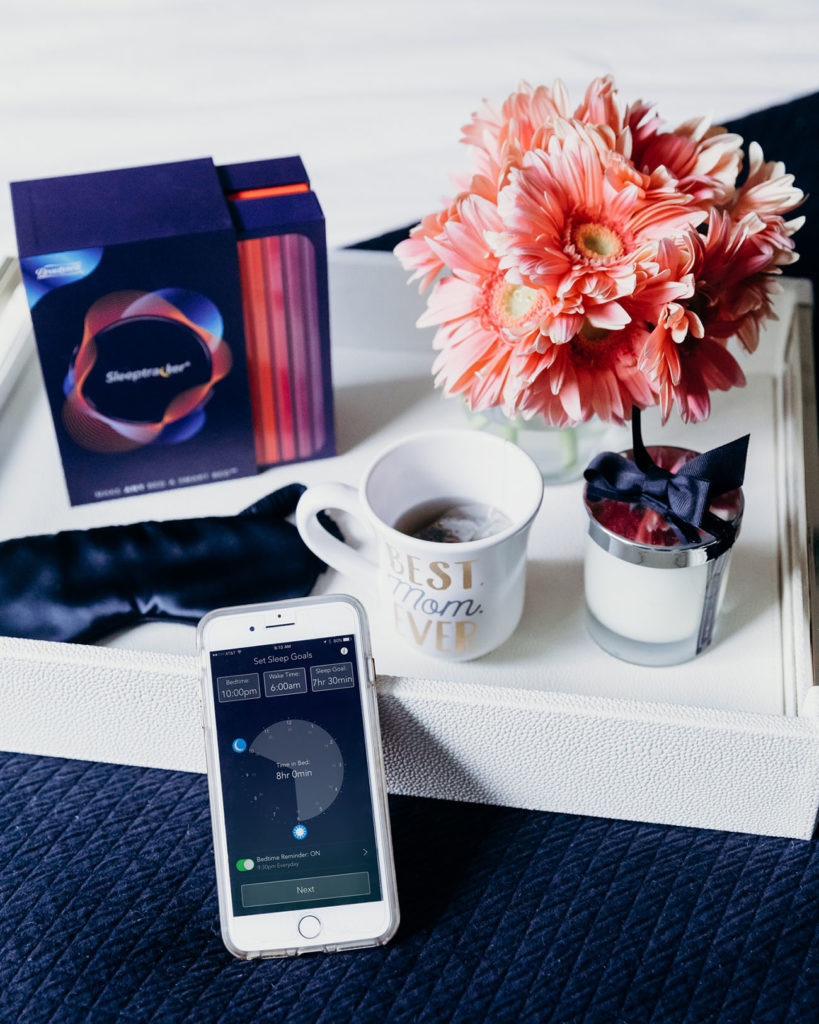 The Beautyrest Sleeptracker will help give me a better look at the things keeping me up at night such as "When will baby wake", "Do I need to order more diapers?", "How can I get baby to sleep longer?", "When will I ever fit into my jeans again?!" I could go on but you get the idea.
I'm hoping by the end of this trial, baby brain will be a thing of the past. By regulating my sleep and receiving personalized, easy-to-implement insights to help me make the most of the broken up time asleep, I know I'm on the right track to be a well rested, best mommy that I can be!
xo
Michelle