As much as I love to disconnect from time to time, the reality is that I need to be connected for my business. Whether I'm posting a photo to Instagram, managing one of my client's accounts, or writing a blog post for you guys, a strong connection is always key. And now since I discovered the Samsung Connect home mesh Wi-Fi system, my connection has been quick and stronger than ever. Nothing is worse than losing signal during an important video upload when you are trying to make a deadline. Believe me, I know from experience and wish I had the Samsung Connect Home during that stressful time! Plus it doubles as a SmartThings Hub so we can connect all of our smart home products too.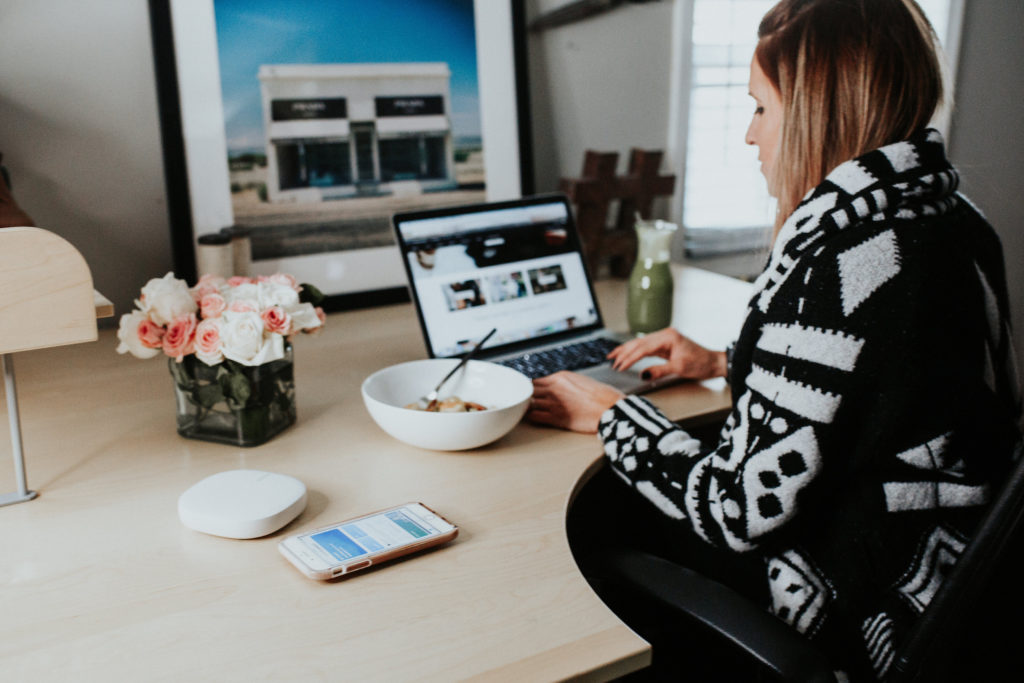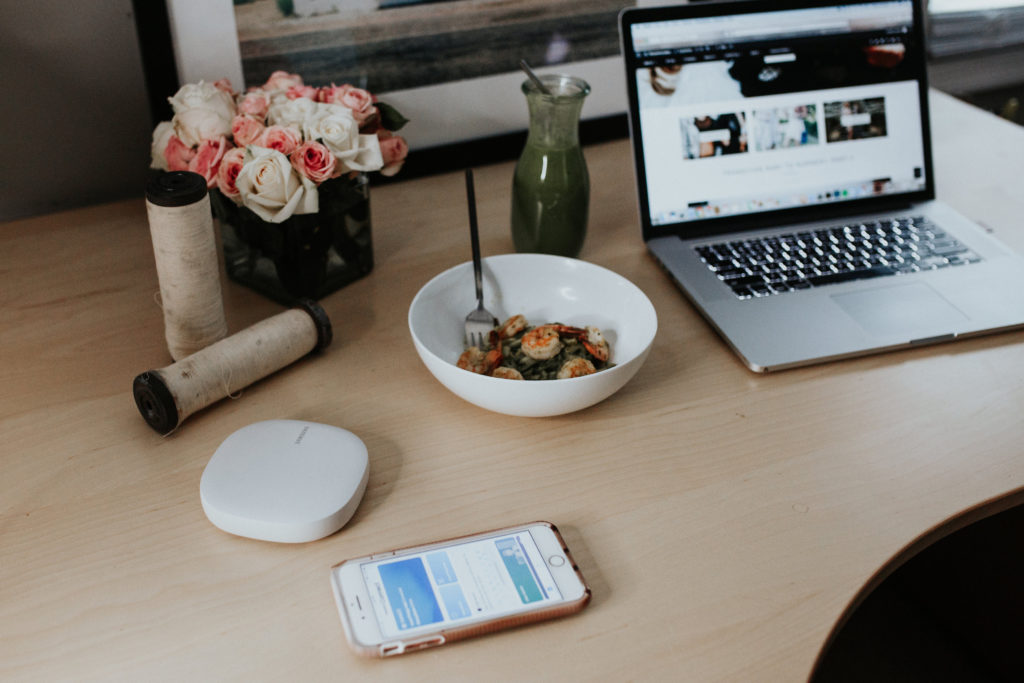 Since I work from home, my office is portable. Most of the time, I am posted up at my kitchen counter on my laptop but I like to change up the scenery every now and then too. When I need peace and quiet for filming, I will go into our home office, or if I feel like I don't want to get out of my pj's I will bring my laptop to bed and write from there. I like having the freedom of moving around and knowing that my Wi-Fi will be spot on from any of these locations is comforting. Each router has a range of 1,500 square feet, so with the three hubs we have placed throughout our home, our signal is stronger than ever and has eliminated any dead zones.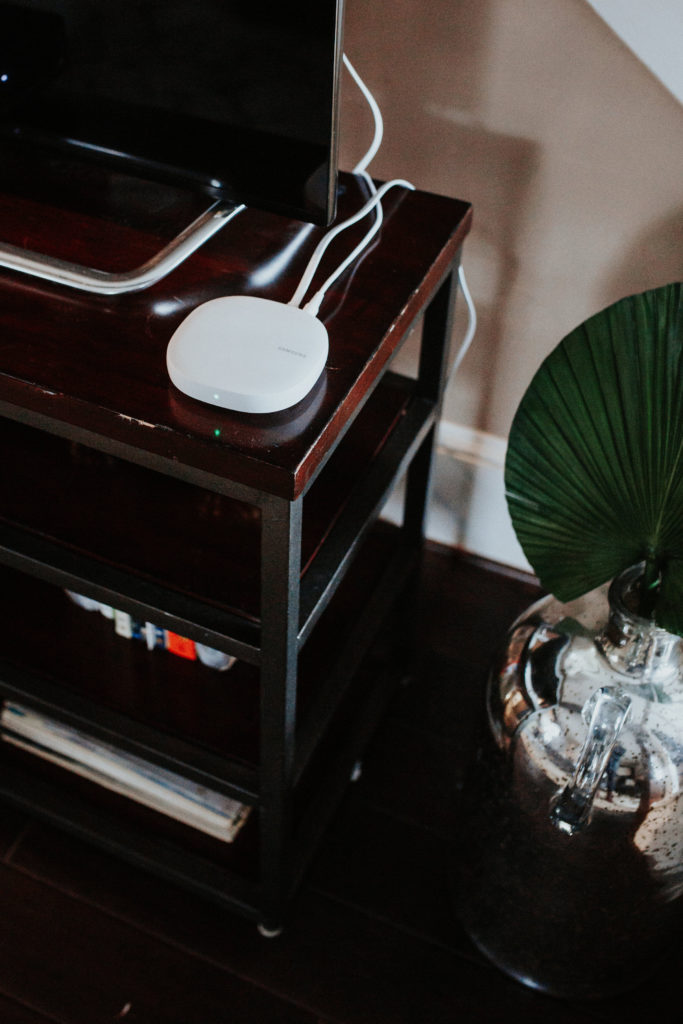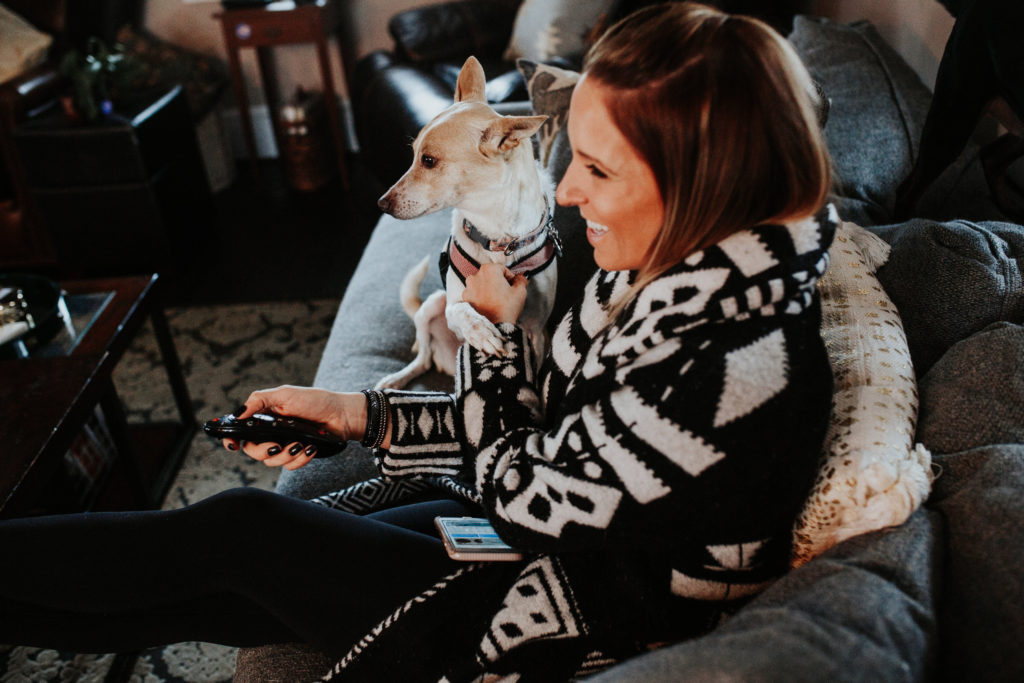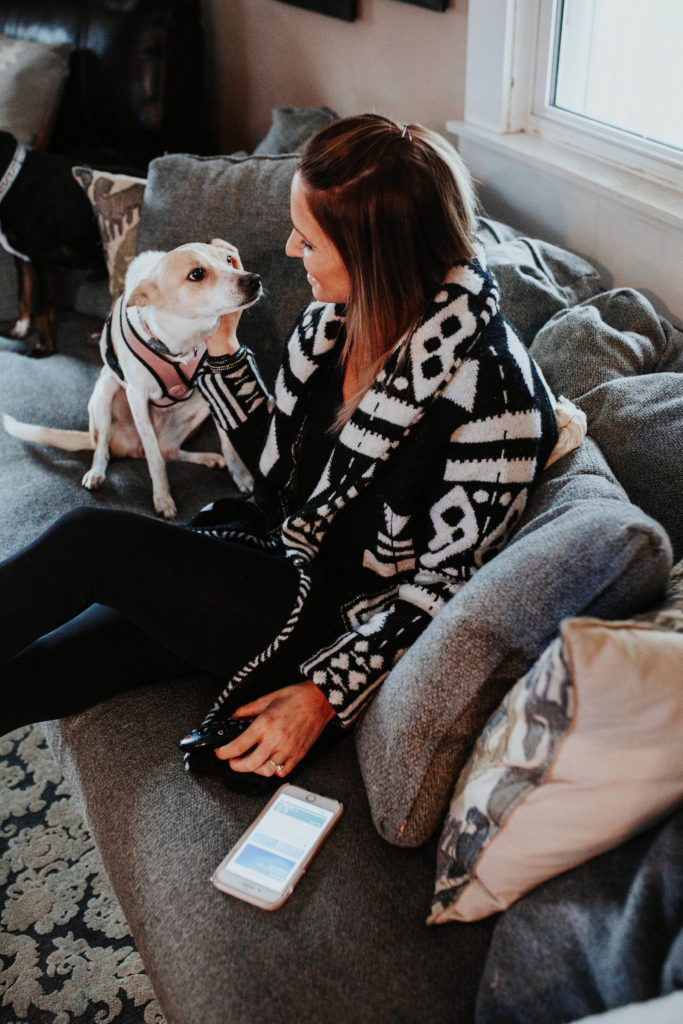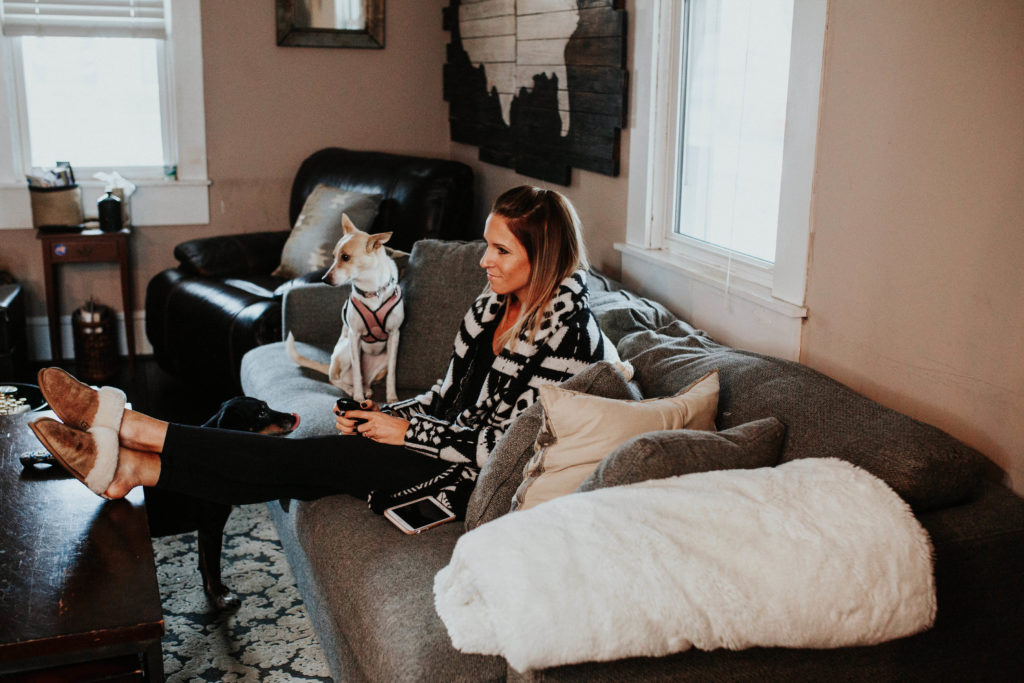 We live in an older house, so heating and cooling can be somewhat inconsistent in the winter time. The downstairs can be super cold and the upstairs can feel like a sauna. Home-owner problems! Connect Home and the Connect App lets us connect with our Nest Thermostat, so now I'm able to adjust the heat from the app while I'm in bed! Which is essential when we are trying to sleep and it's way too hot to handle.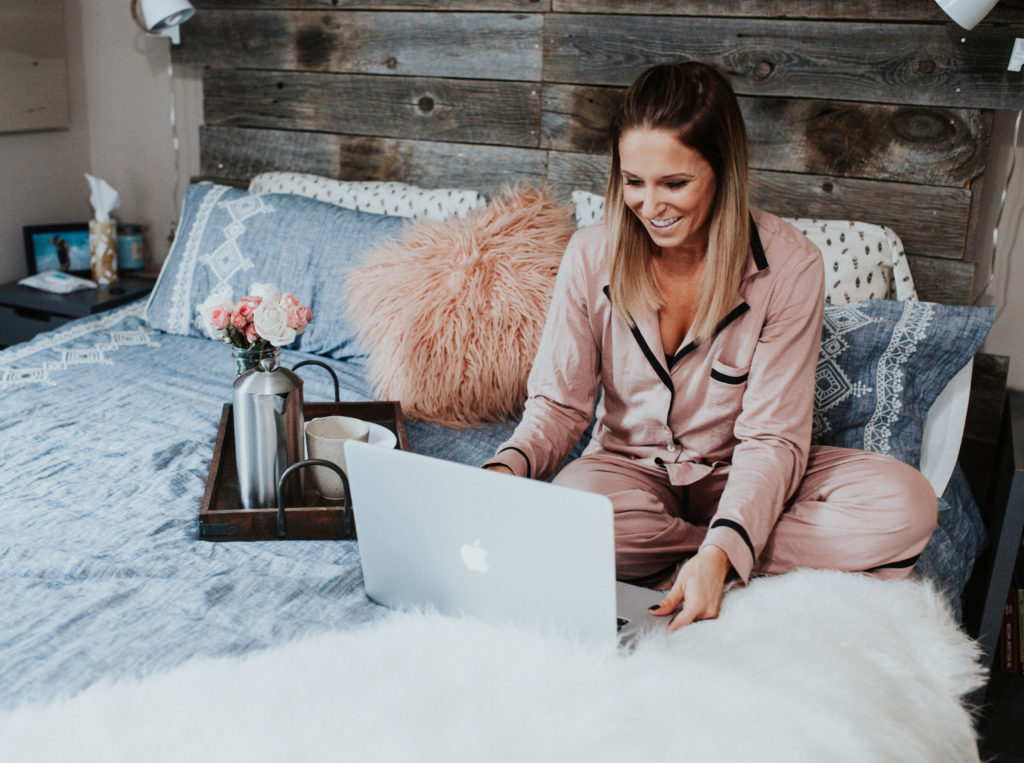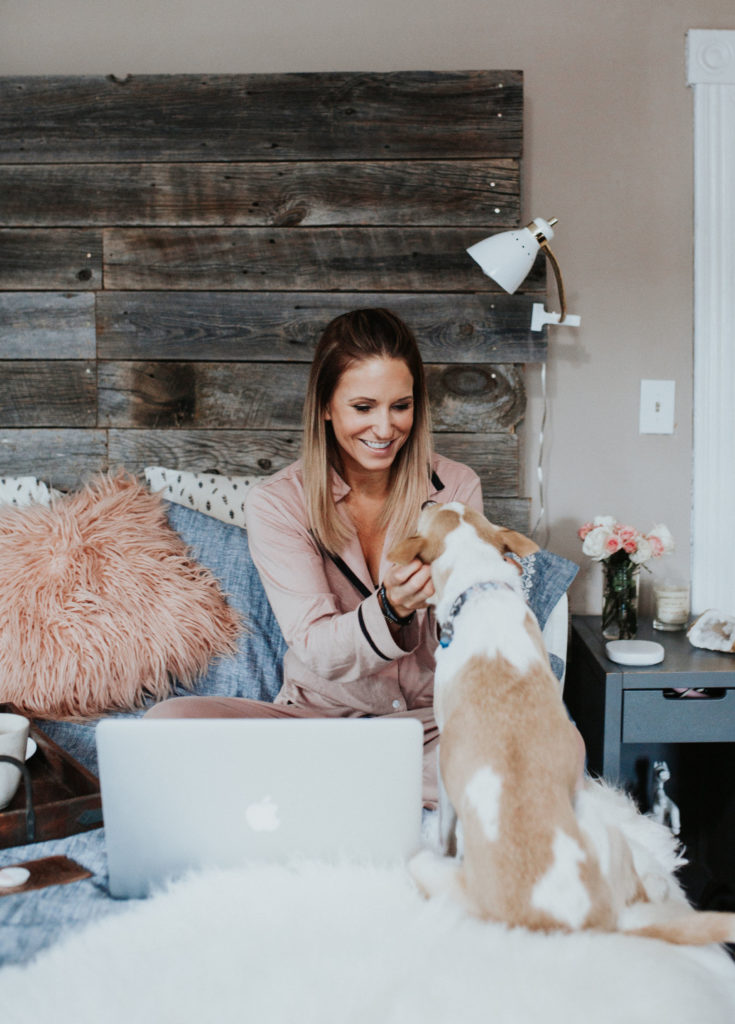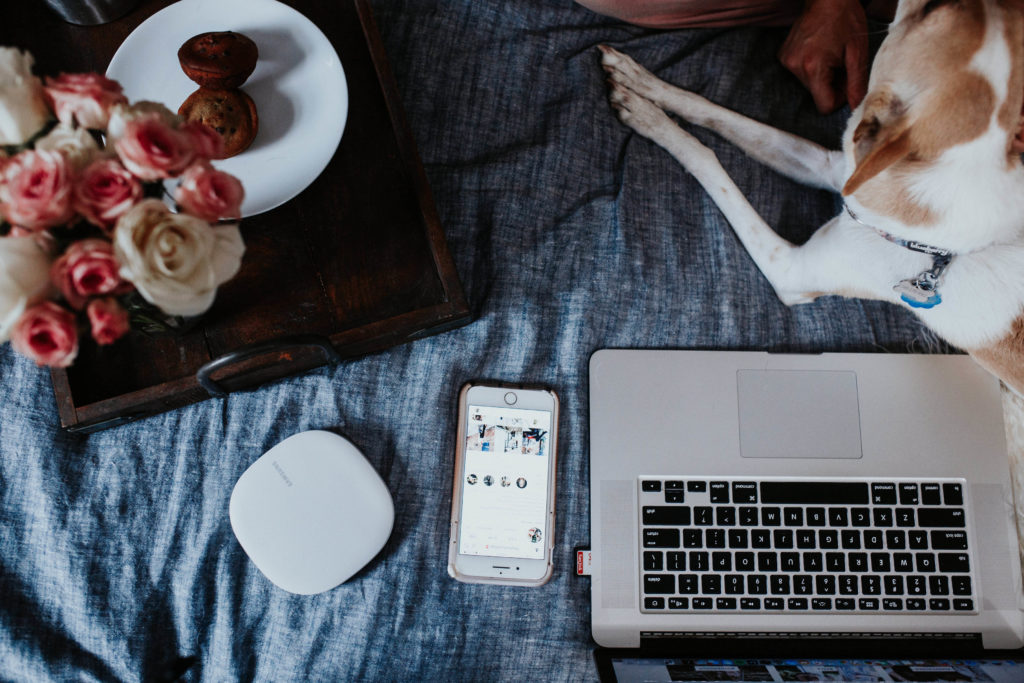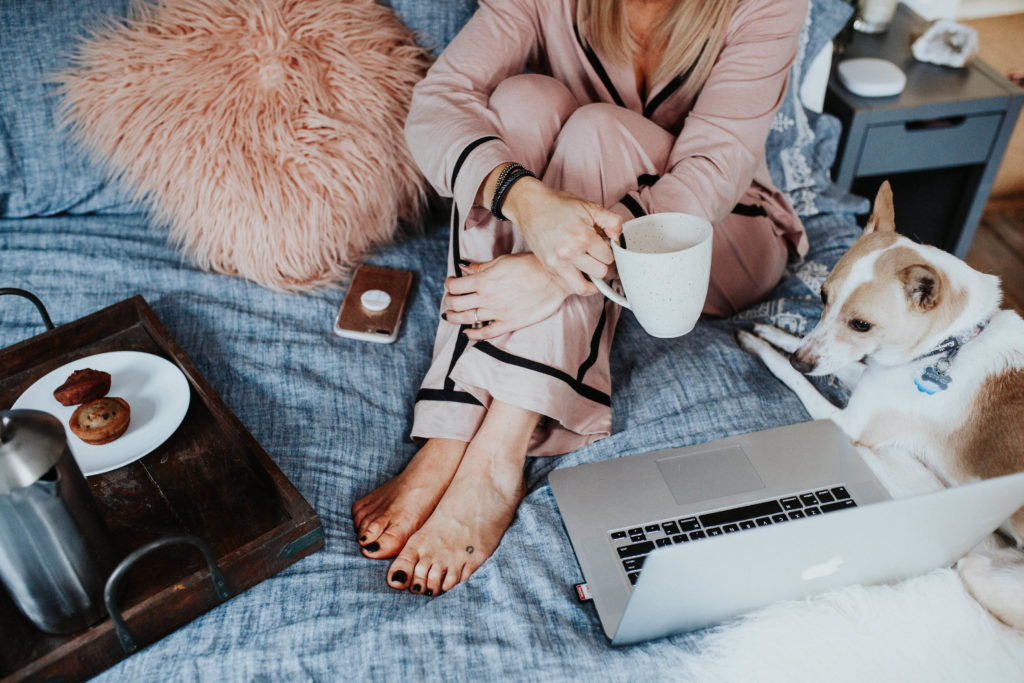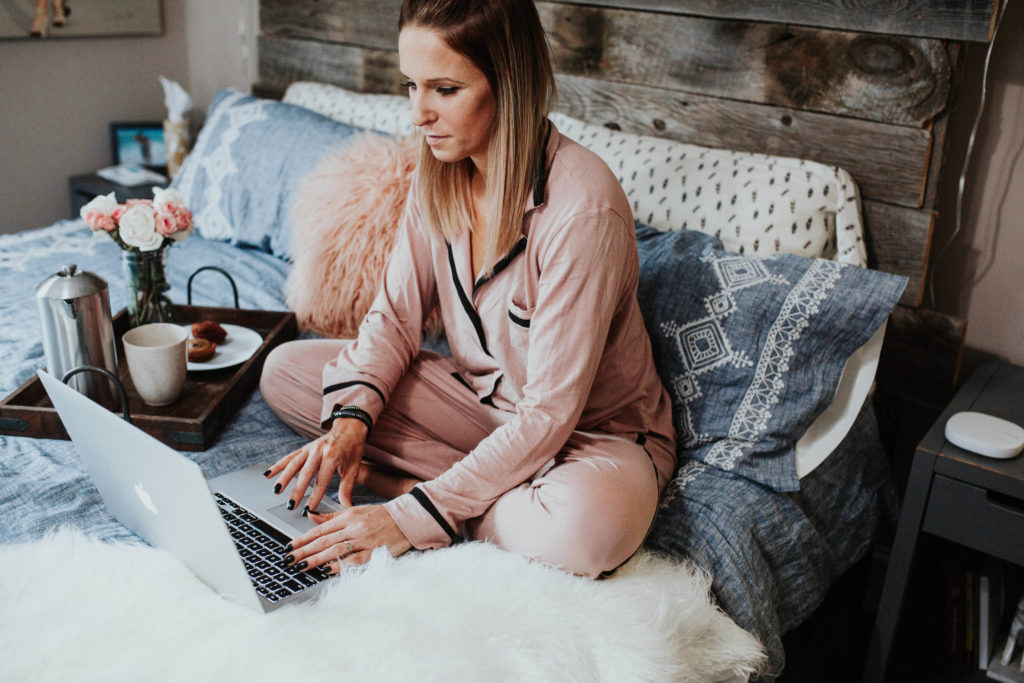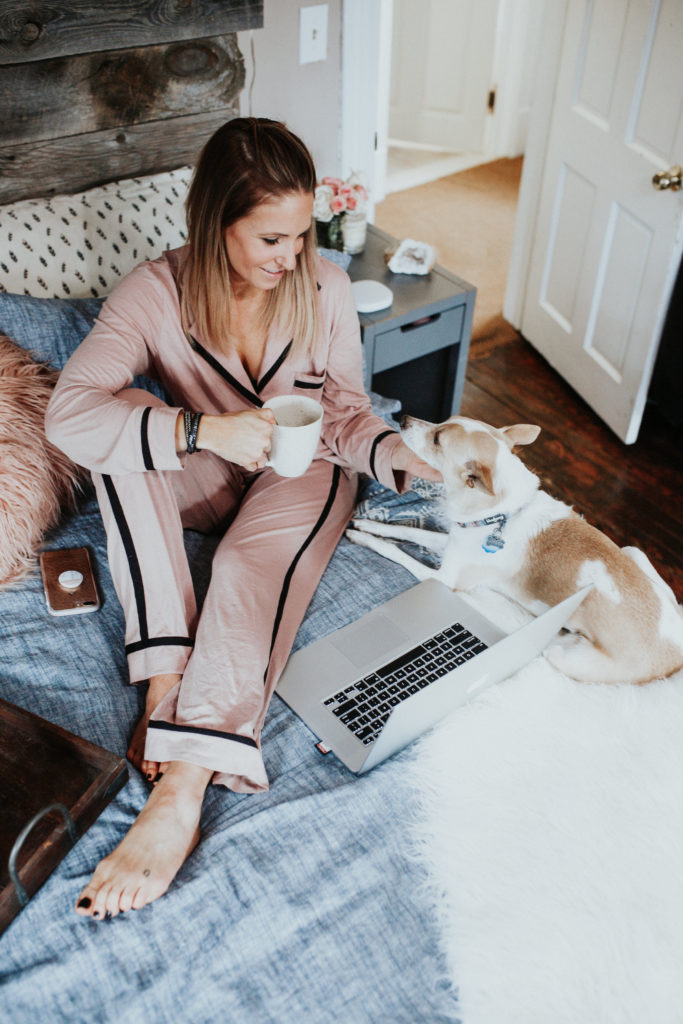 I'm loving these new features that Samsung Connect App has provided for our home and I can't wait to add more of our appliances to the SmartThings Hub. Soon we will connect our lights, our front door, tv and even our washer and dryer. My husband and I will be able to manage everything in our house, from our phones, from ONE streamlined app. Which is comforting for both of us since he travels a fair amount for work.
I love the sleek design of the Connect Home hubs, because it fits seamlessly in our home decor without any giant antennas or unsightly bulky boxes. My favorite part is that the powerful Wi-Fi through Connect Home allows me do my job quickly, so I can spend more of my time doing the important things like spend time with my husband and our two rescue mutts.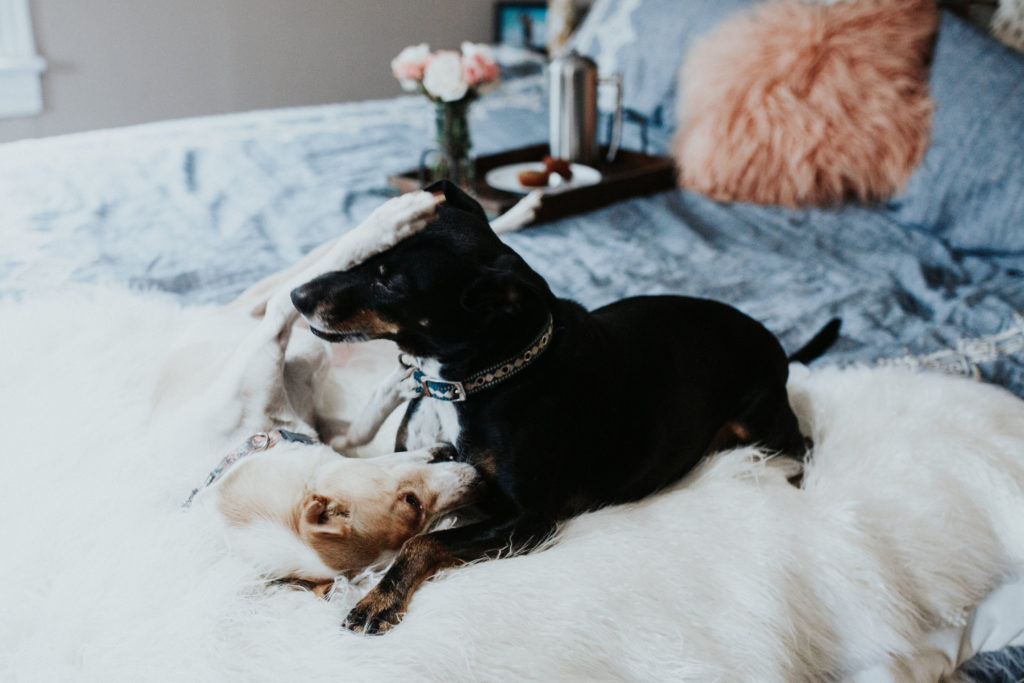 This post was done in collaboration with Samsung. All thoughts and opinions are my own.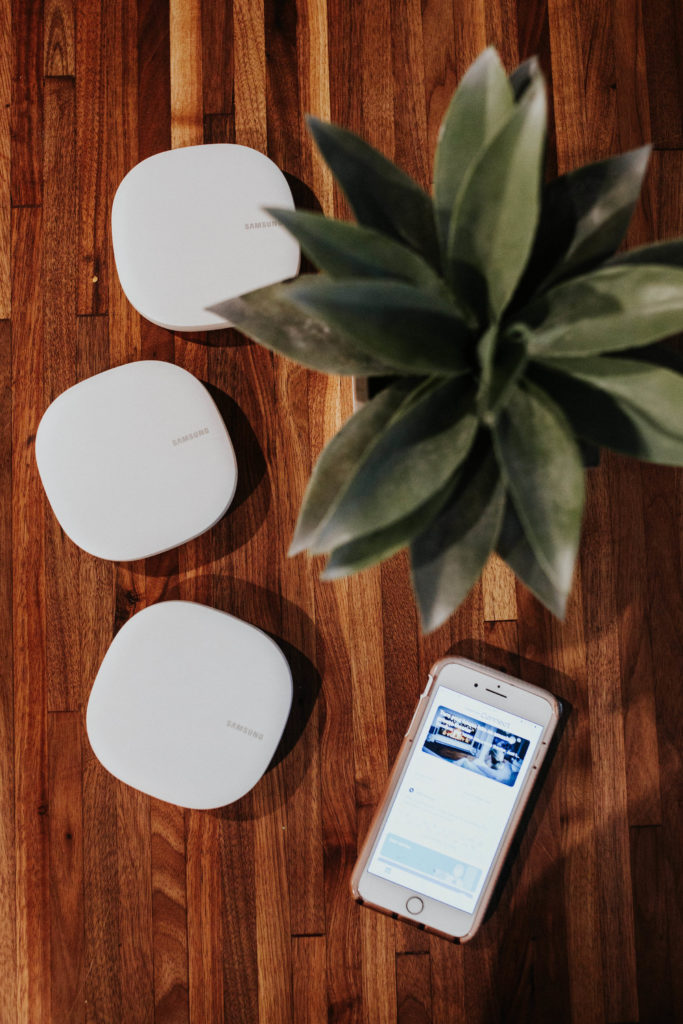 Photos by Emma Weiss
xo
Sarah