Whether you're headed to Thailand or to your parent's house for the Holidays, there is no denying that bringing the kids along means more packing, more planning, and a little more chaos.  That's where my friend Tavia from Big Brave Nomad comes in. She has traveled all over the world with her little ones, so we went to her to get the low down on how this is humanly possible. She has put together 11 simple ways to rock your travel days and make it more enjoyable while you to get to where you're going.
Timing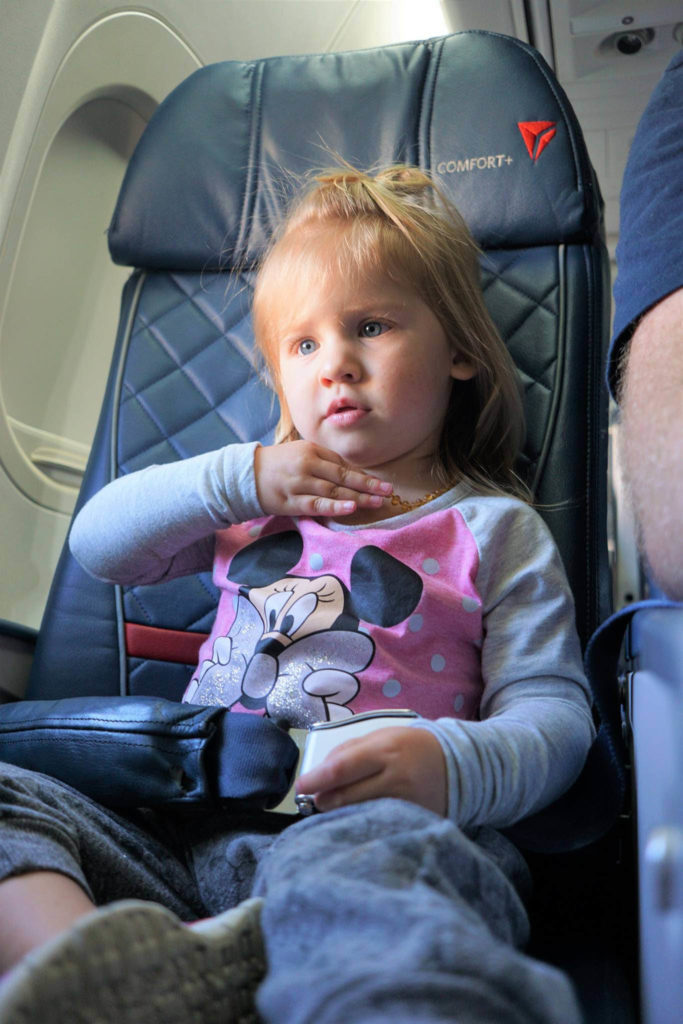 Timing is everything. We've been told that all of our lives.  Travel is no different. When booking your flight or starting your road trip, think of the kids.  HA!  But seriously, think of them.  When do you feel like they would be the happiest?  Our kids are great on EARLY morning flights, so we try to book the earliest available.  Our kids are better in the car when they are tired, so we try to leave before their typical nap time. (or bed time) This is going to be your discretion because you know your kids best, so choose what works best for you.
Road Trip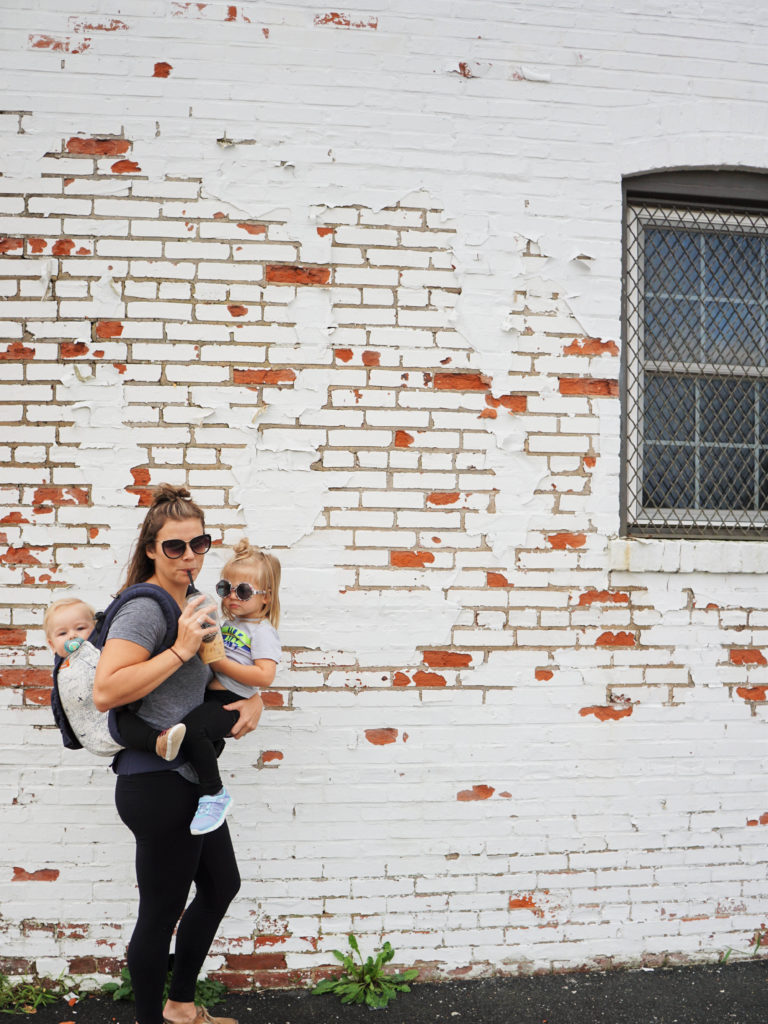 1) Plan to make frequent stops.  Most of us are anxious to get where we are going, but now that the kids are along for the ride, it's a good idea to keep an open mind on pit stops. We find stops for refreshments are nice at Chick-Fi-La for the playground and delicious food. (We're not sponsored by them; we just love them.) Another idea is to stop at a state Welcome Center.  Many of them offer clean bathrooms, vending machines and the kids can run some energy down and many have nice photo-op areas with State paraphernalia.  For older kids, it's fun to do some "family exercise" together; who can jump the highest, who can run the fastest from A to B, who can do the most squats, pushups or leg kicks.  Anything to get everyone moving!
2) Keep snacks on the ready. LOTS OF SNACKS. I don't mean Goldfish either.  I have started a few long drives and completely forgotten to pack snacks for my husband and myself.  Few things are worse than sleeping kids in the car and you're starving and thirsty. (Cause who stops when their kids are asleep?  No one.)  Pack plenty for everyone and keep them in an easy-to-reach place.
3) Invest in a good USB Charger and Headphone Splitter. These convenient chargers allow your devices to charge on-the-go and don't need to be plugged in.  If the kids are watching movies or playing games on devices, they can keep them charged the entire drive without taking up the precious charging spots up front! We also like to use a headphone splitter for the kids to watch the same movie or for after the kids go to bed, Jimmy and I will lay in bed watching the same movie! We like these ones best: Splitter and USB Charger.
4) Don't forget the details.  Kids get sick, they have accidents, they get hurt and they spill food and drinks.  Make a couple quick "emergency" bags and keep them in an easy access place.  (under the seats is a GREAT place) Extra clothes, cleaning cloths, wet bags or plastic shopping bags (in case of puke and to store soiled clothes), a small first aid kit, and anything else to help you clean up or fix a booboo.
5) Plan ahead.  There are Apps for your phone that can tell you where traffic is (to avoid it), where good places to eat, stop and play are.  It's 2017 and we no longer need to be surprised by heavy traffic and crappy stops!
Find out more on our Road Trip Resources Page!
Flying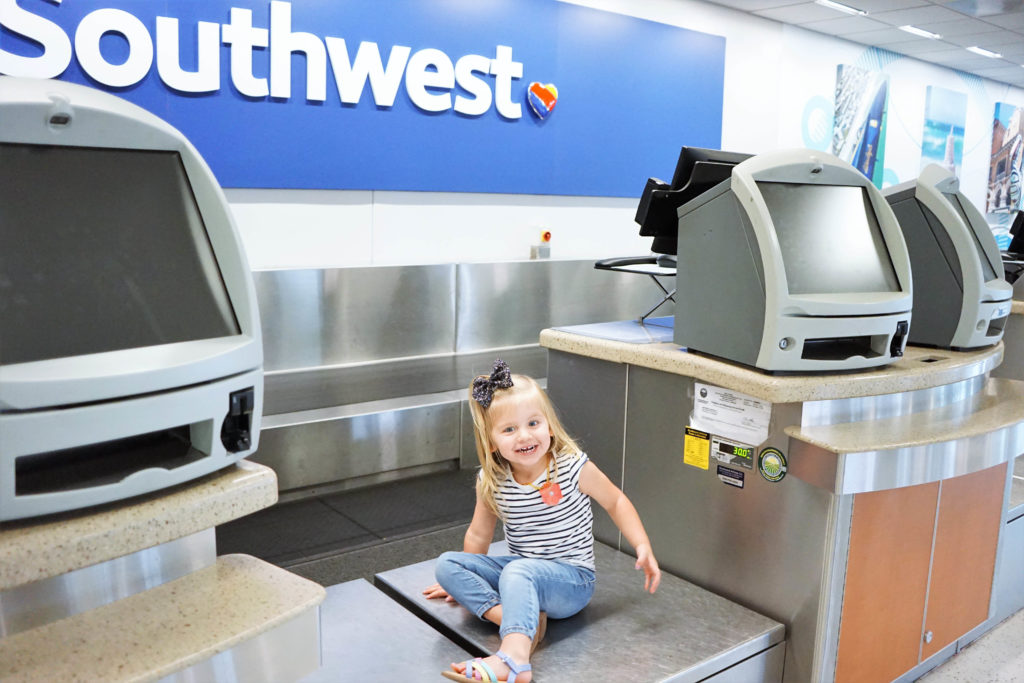 1) Download whatever app the airline you're flying with has. And be sure you're getting real-time updates from them on delays, cancellations and gate changes.  This will save you lots of heartache if any major changes occur.  I've spent way too many hours in airports because I got there on-time and the flight was delayed by 4-5 hours.  Don't make that mistake, especially when traveling with children.
2) Don't forget your documents.  When traveling with children, it's important to have forms of identification for them.  Not all airlines require it, but it's always a good idea to have it.  Birth Certificates, Passports or a state-issued photo ID are usually all acceptable.  As long as there is a Date of Birth to prove your child's age and name.
3)  Register your Special Requests PRIOR to the travel day.
– INFANT IN ARMS: Most airlines allow you to add this after you book your flight.  For Delta, who we fly most with, allows you to add it on their website or App as soon as booking is complete.  The baby must be added prior to check-in in order for your baby to go with you through TSA and to board the flight.
– BASSINET: Requests for the Bassinet (bulk-head seats) must be done prior to travel and again the day of travel (remember it is never 100% guaranteed but is possible to get – we've gotten it)
– IN-FLIGHT MEAL: Request your child's meal in advance.  Most airlines offer Toddler, Child, Adult, Vegan, Gluten-free, etc meals.  We made the mistake of not requesting this on our last trip and our kids (5 months and 23 months) got the adult meals by default.
4) Find the playground, family bathrooms, and nursing rooms!  These days, traveling has become much more family friendly.  Most large airports have incorporated playgrounds for children to stay occupied on long layovers or while waiting for take-off.  We've also encountered specific Breast Feeding Rooms/Pods in almost every airport we've been too in the United States.  As for Family Restrooms, USE THEM!  These are so much easier to get a stroller into, change a baby, and regroup during a layover.  (We also recommend using the airport lounges if you are able — MUCH better accommodations and delicious free snacks!)
5) Pack your carryon like a pro.  With kids, you don't want to bring a million bags onto the plane.  We limit our carry-ons to ONE bag.  That's right.  Two kids, two adults, one bag.  We have a killer diaper bag backpack that can fit extra outfits for the kids, diapers, wipes, sippy cups, tons of snacks, electronics, cords, a small muslin blanket and a couple small toys/books.  **We HAVE carried on two bags, BUT this is for long haul (7+ hour) flights because we bring extra clothes for ourselves, blankets, a ridiculous amount of snacks, etc.
Find more helpful information on our Flying Resources Page!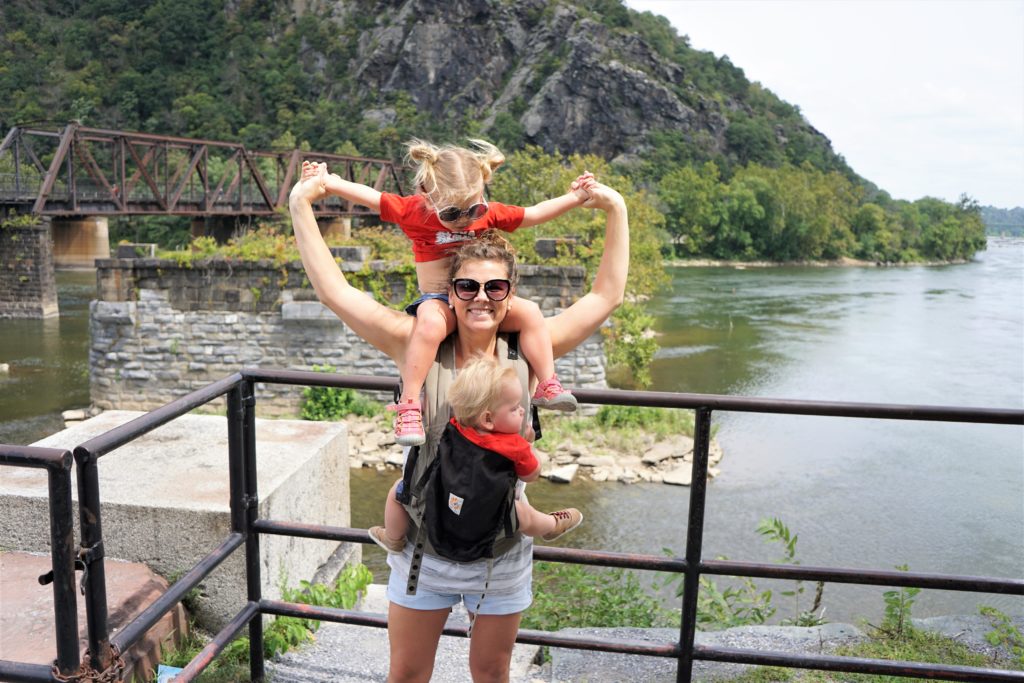 No matter how you travel, make the travel day fun for your little ones; from car ride games to watching planes take off to making new traditions.  You can't control everything, but you can help yourself and your family. By taking some time to plan and prepare you can ease travel day woes and enjoy the ride!  We can't wait to see where you go!
Fly Brave, Travel Often, See Everything,
Tavia
Also, don't forget to check out our Top 25 Travel Must Haves for Babies & Toddlers