5 quick tips for easy transitional dressing from Summer to Fall …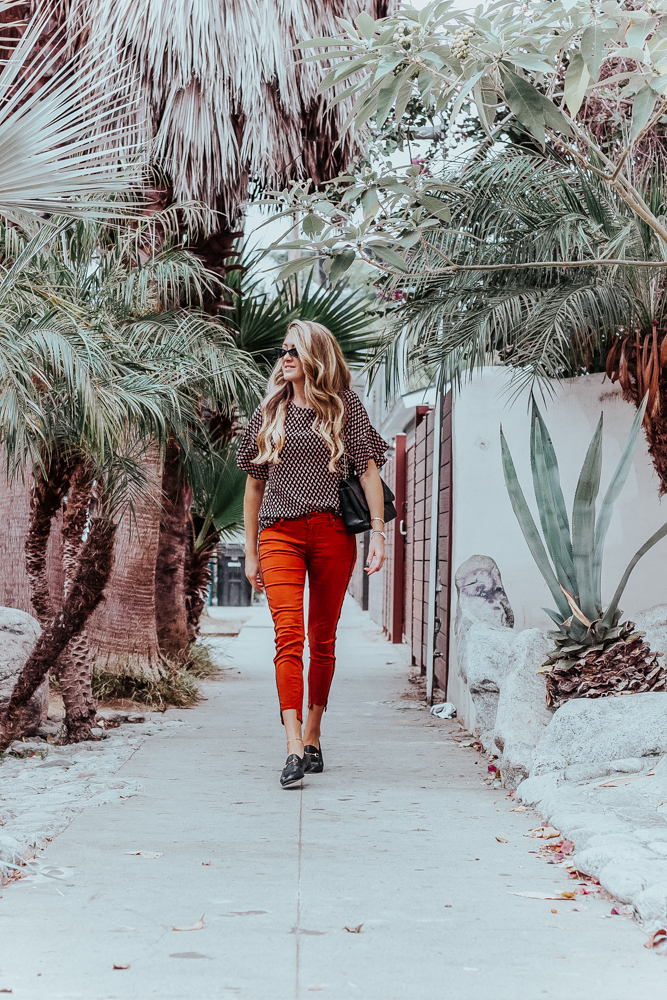 This is a topic I know all too well. Living in LA, it can be a bit more challenging when it comes to transitioning from Summer to Fall attire when temperatures continue to soar. We all love Fall, right? There is no denying the styling and effort can't be beat. But how does one achieve that effort with out all the layers that come with it?
I'm sharing 5 quick tips for a smooth transition this Fall.
Loafers: I love loafers. They are timeless and the perfect shoe to opt for rather than a boot that can feel a bit forced during that awkward period.
Silk Prints: A printed silk in itself is a statement. No need for extra layering and texture when the print does the work for you.
Accessories: You may not be able to layer your clothing just yet so why not stack and layer the jewelry? To me your accessories are like the icing on the cake. And you never want to have cake with out icing, so the more the better!
Color: Whatever the color is for the season, invest and impress! I love the camel and orange tones that remind me of the fall foliage I miss so much on the East Coast.
Extra: Add a little something extra to your look whether that may be a flutter sleeve, bell sleeve, fringe bottoms, anything to give your look an extra kick. Again, what makes this transition so difficult is that we all want to be adding the cozy teddy bear coats, scarves and sweaters in to our wardrobes immediately but it may not be realistic for every one. That extra detail gives your look everything it needs.
Linking below my look along with a few other favorite pieces to help you transition in to our all time favorite season to dress for.
Michelle is wearing – Top (Three Eighty Two via Mission Edit); Jeans (Parker Smith via Mission Edit); Sunglasses (Amazon); Shoes (Gucci); Bag (Chanel); Bracelets (); Earrings (Jenny Bird).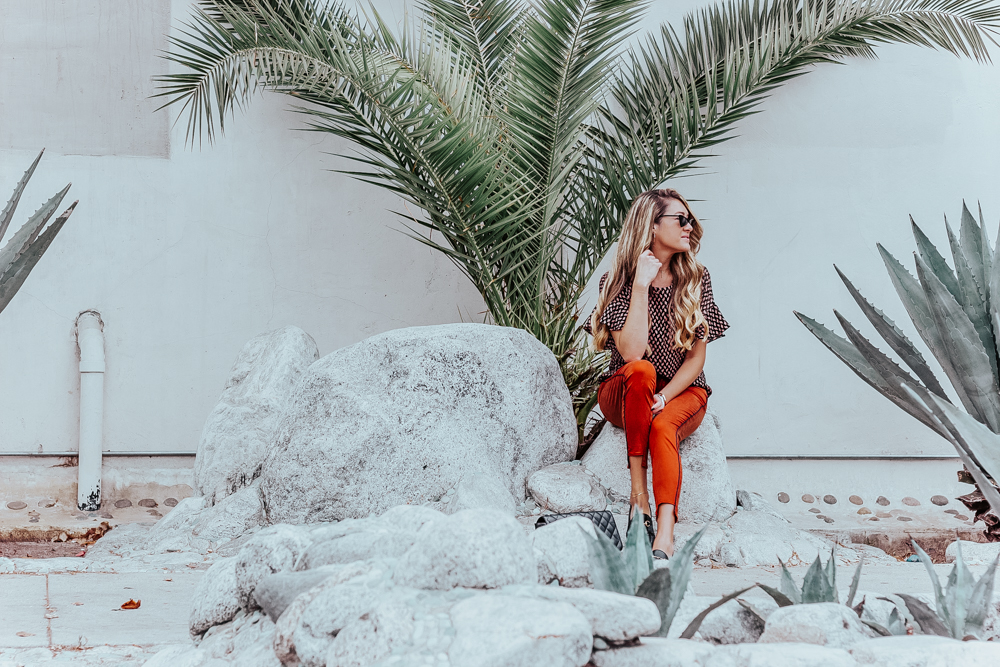 xo
Michelle