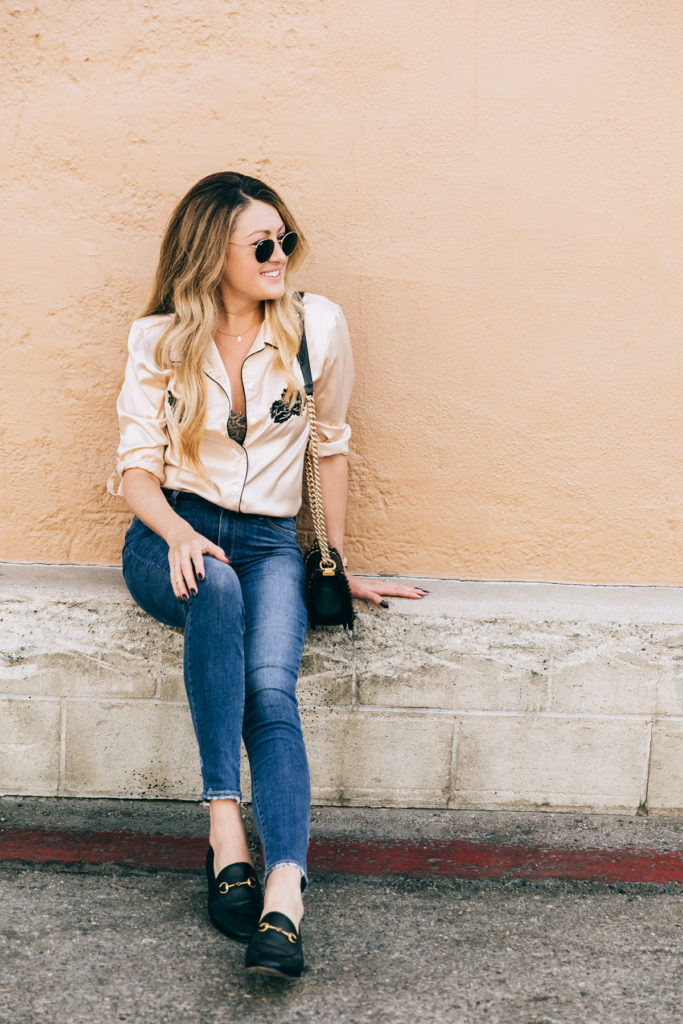 As I scroll through my Instagram and Facebook feed I can't help but feel a bit of nostalgia as I see all my mommy friends sending their lil' kiddos off to their first days back to school. With their cute lil' book bags packed and ready to go, loaded with snacks and school supplies while their parents quietly break down in tears that their baby is growing up too fast. In my case it's not back to school but back to work I go! And it's the hubby quietly breaking down in tears as I leave him to fend for his own with baby girl.
I was on maternity leave for 4 months which were 4 of the most challenging yet most joyful and rewarding months of my life. With countless, sleepless nights wondering how on earth I would even function during the day. Luckily, her sweet smiles and developing personality kept me going, that and a shit load of coffee. It's an adrenalin on another level. Now adding all that plus work … it's about to get a whole lot more interesting.
I started work last week and it was tough. A mix between being emotionally sad to be away from Adaline to just physically exhausted to being back on my feet all day and having to interact in a professional environment. Like … I'm used to straight baby talk from 7am to 8pm. My vocabulary has become very limited, I may have to pick up a book soon that's not about babies or for babies. Any new good ones out there?
So here's my back to work look. It was definitely intimidating wearing normal clothes again. I felt a little out of my element considering I was used to wearing sweats all day at home with half of my closet still not fitting just right after having a baby. My alternative was wearing a really yummy, silky PJ top from Cosabella to stay cozy soft all day. Next best things to sweats 😉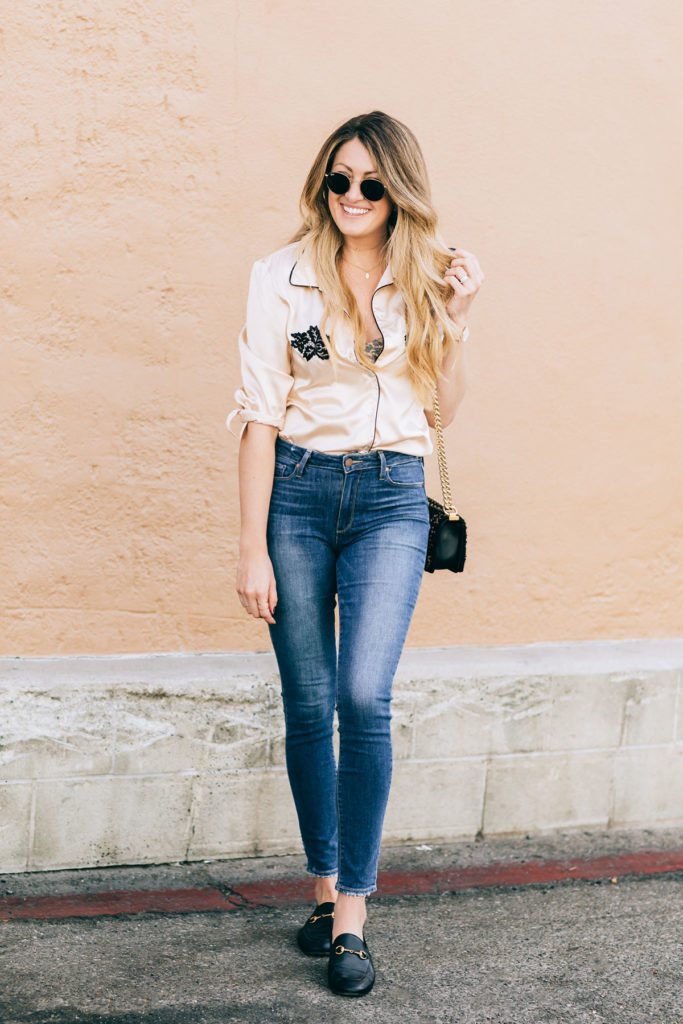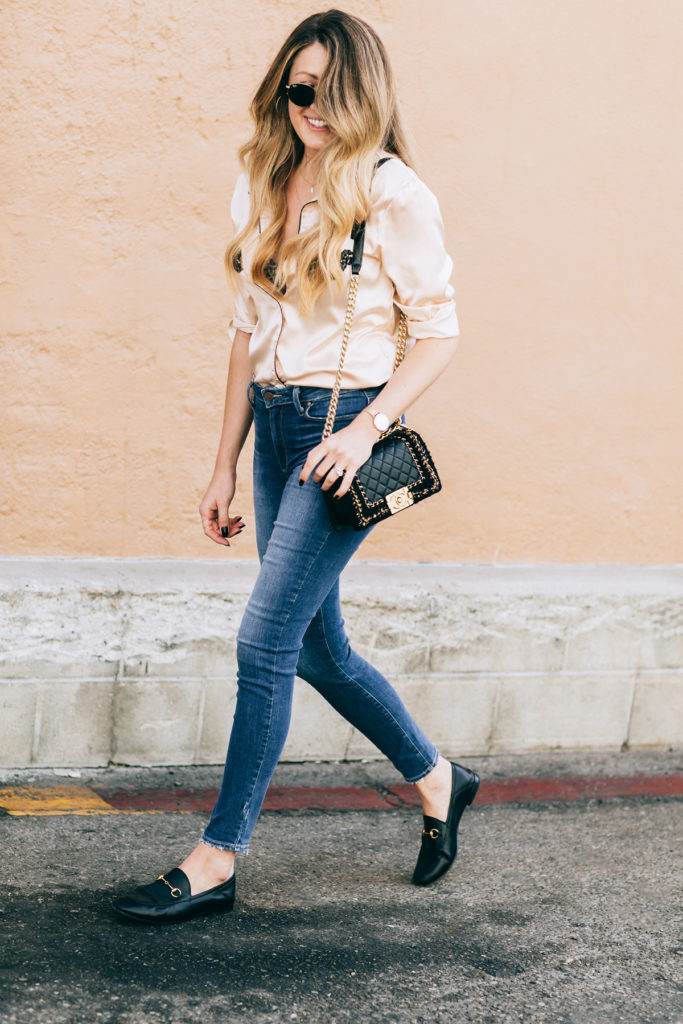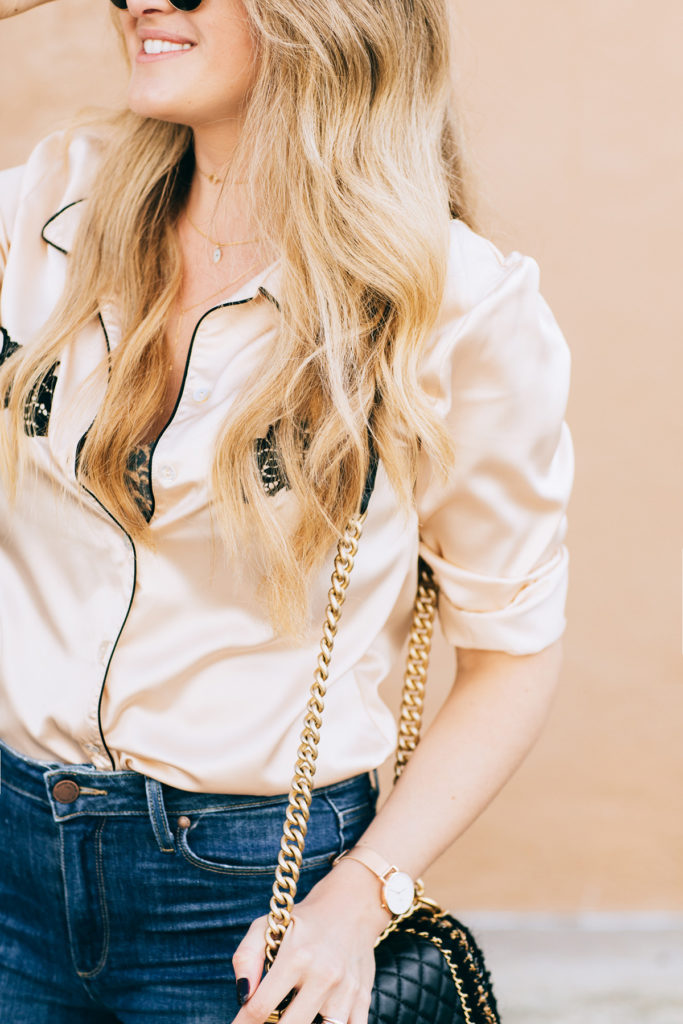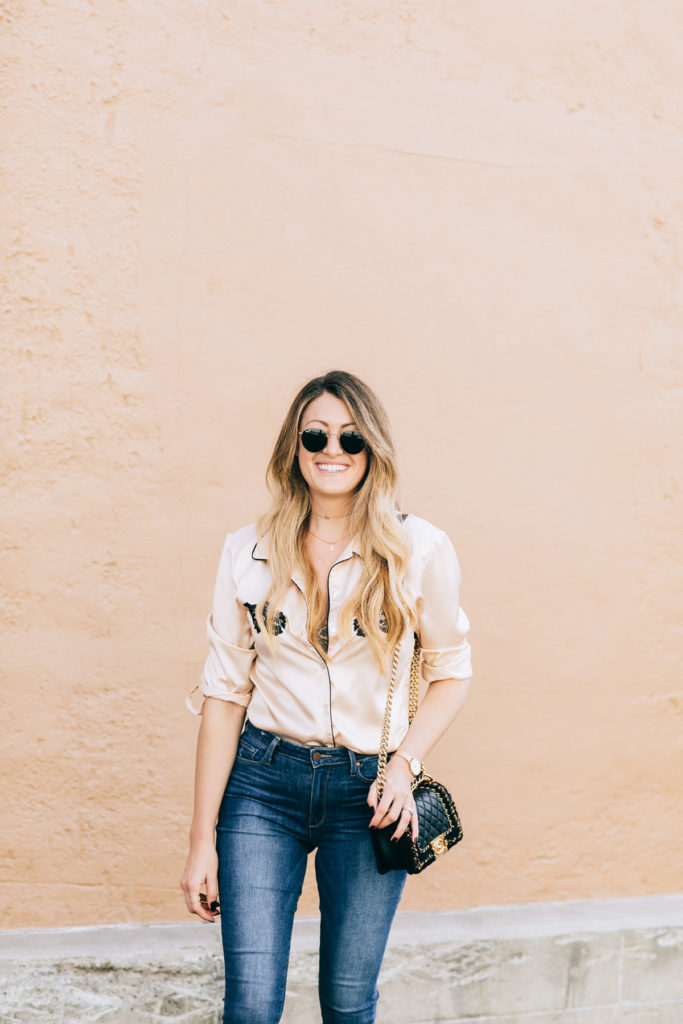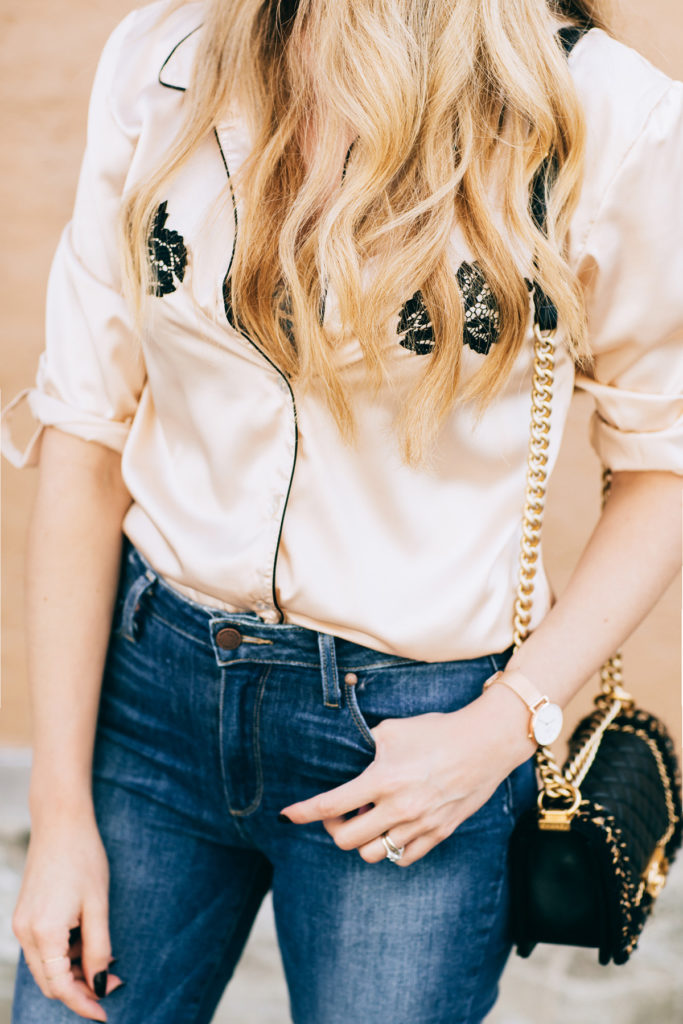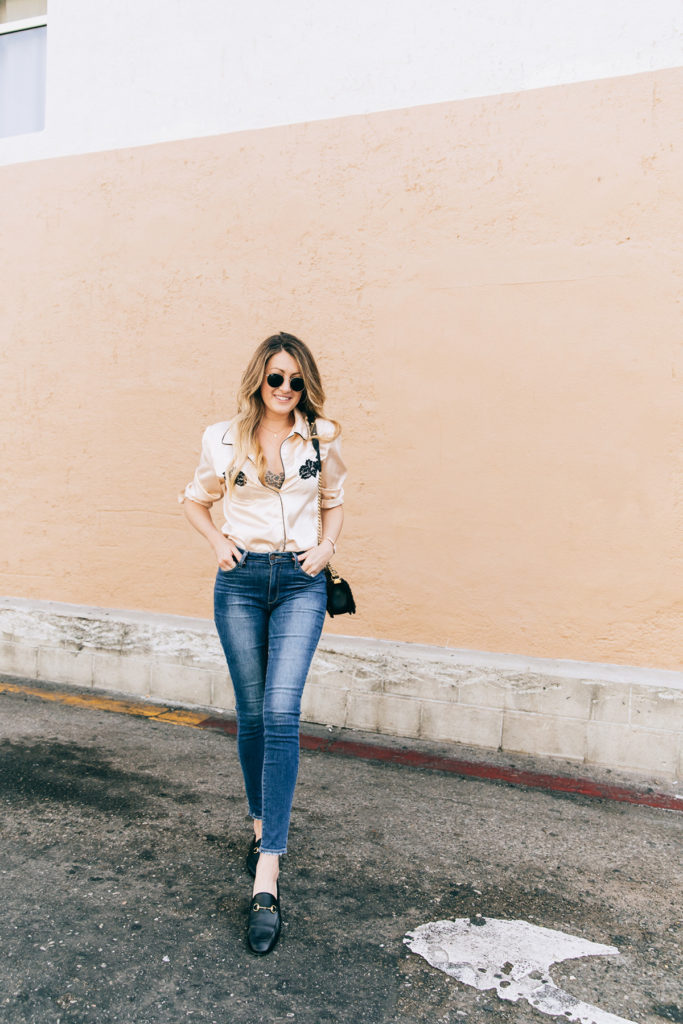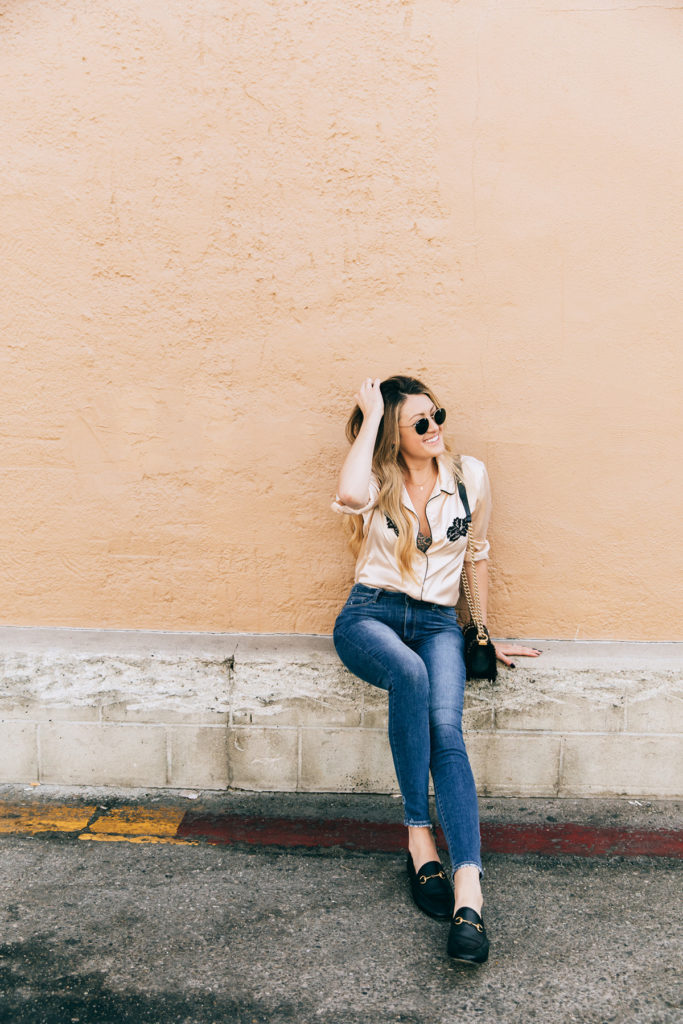 Wearing – Top (Cosabella); Jeans (Paige); Necklace (Bauble Bar); Loafers (Gucci); Bag (Chanel via Bag Borrow or Steal); Sunglasses (Ray-Ban)

Michelle