High summer style, get it while it's HOT … literally.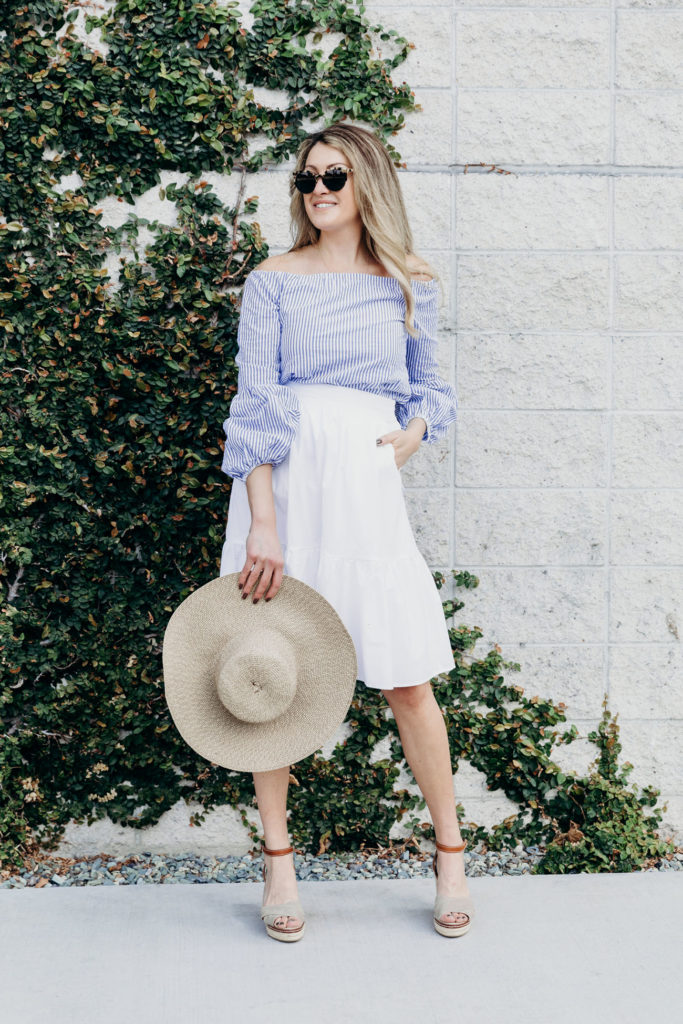 Crazy to think that we are half way through the summer with fall right around the corner. (I know … "don't remind me") Why is that everyone talks about how they never want summer to end but then rave about fall fashion and they can't wait to wear booties and a cozy sweater till we are all freezing our asses off in February waiting for the next season. We love fall style just as much as the next girl but let's be honest summer is the easiest season to dress for so you can't hate too much on it. Let's embrace it!
Not a lot of effort and thought is required to pass off a cute summer look. I like to think of it as our cheat season. School's out for summer so instead of racking your brain on what to wear, just think of the necessities; sandals or a cute pair of wedges, a hat to cool you off and an easy throw on dress or off the shoulder top and light bottom.
The off the shoulder craze has yet to cool down so when I saw this cute little striped top with blousy sleeves I knew it was the perfect new addition to my summer wardrobe. My usual go to with this top is a pair of cut off shorts and slides. Easy peasy, especially when you want to look put together yet comfortable while juggling a baby. (Completely baby proof: spit up and pull down factor have been tested!) And for you mama's out there like me who don't make it out of the house as often, you want to make every look count 😉
I linked my high summer look below. "Get it while it's hot" because like all summer fashion, it sells out quick with fall style creeping to the forefront. Eck! (PLUS this top is currently 40% off and under $40 at Nordstrom!)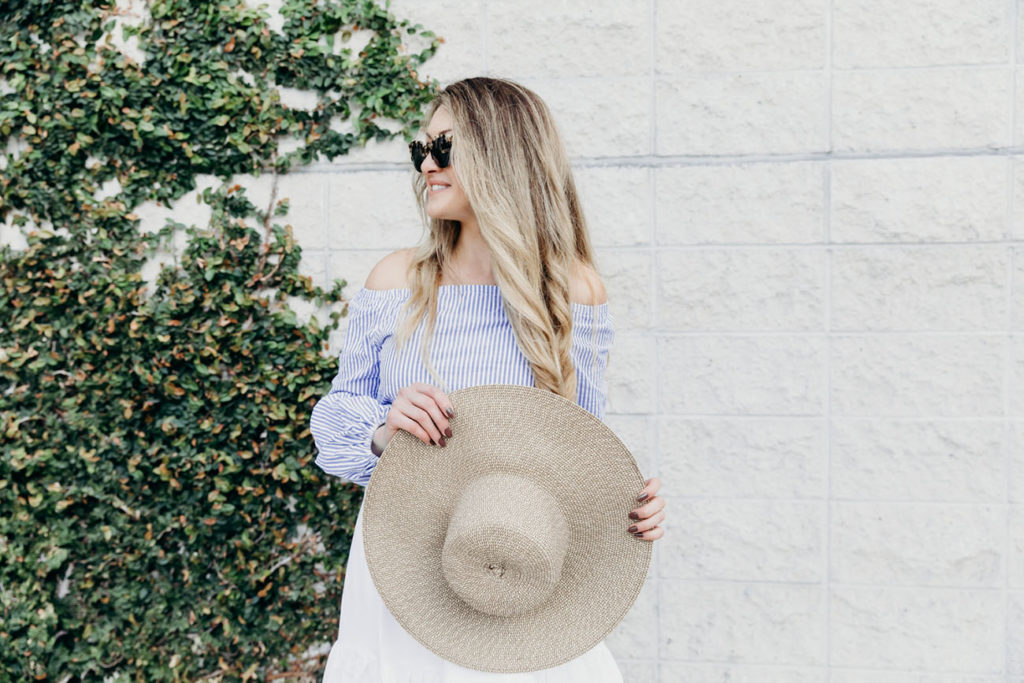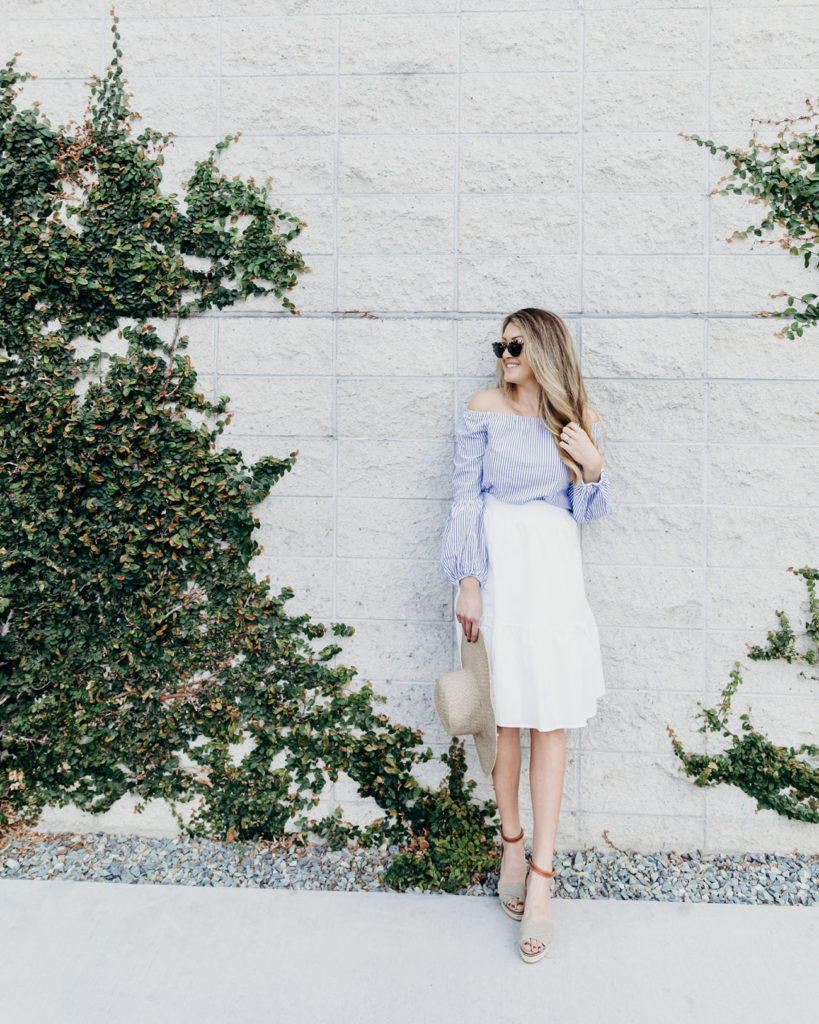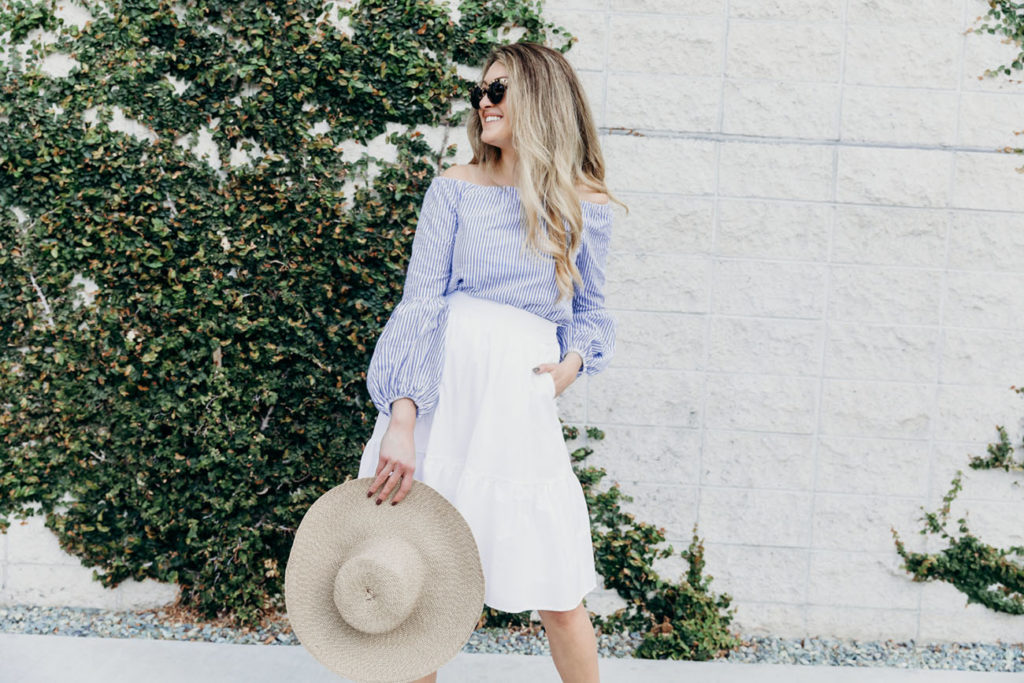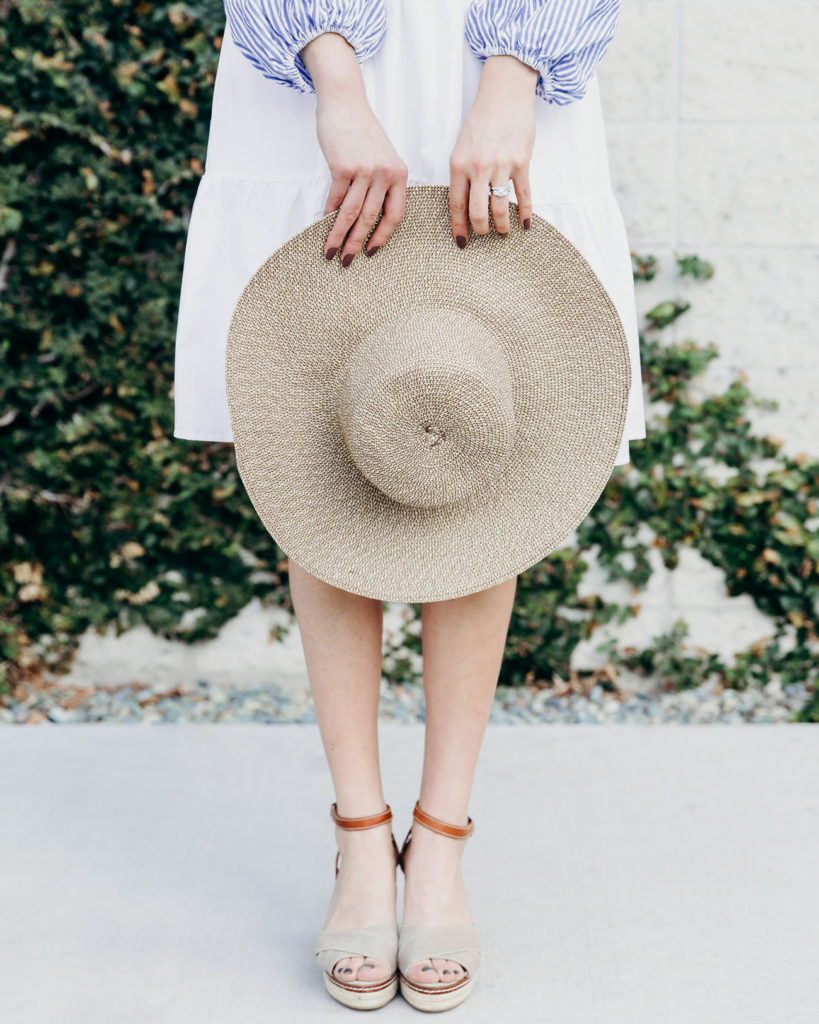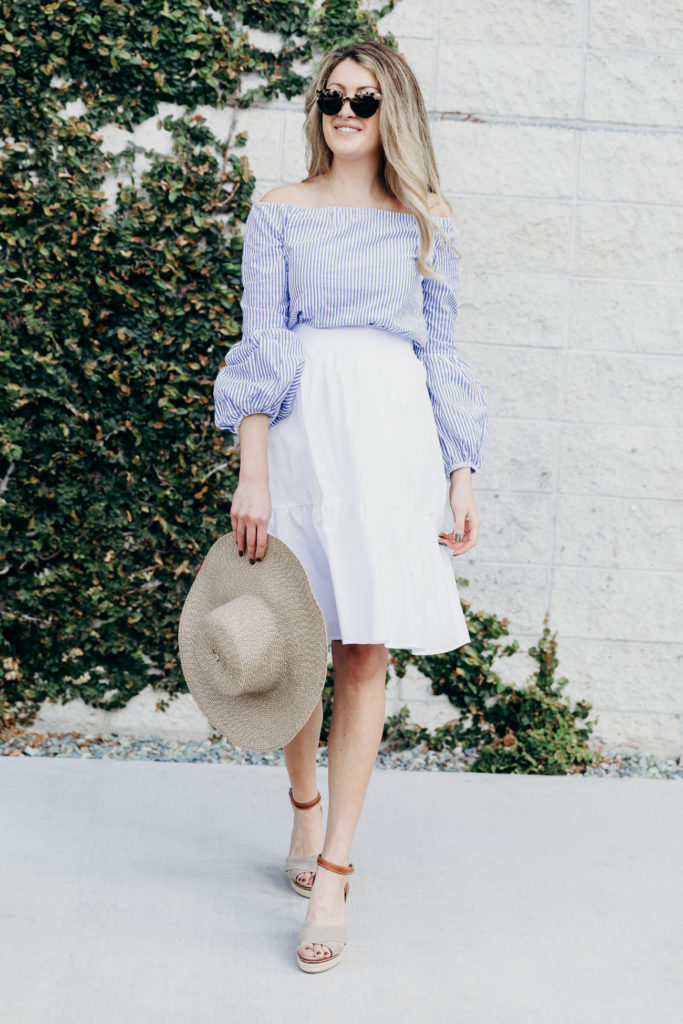 Wearing – Skirt (Splendid); Top (WAYF); Hat (Nordstrom); Shoes (Castaner – Old, similar here); Sunglasses (Super)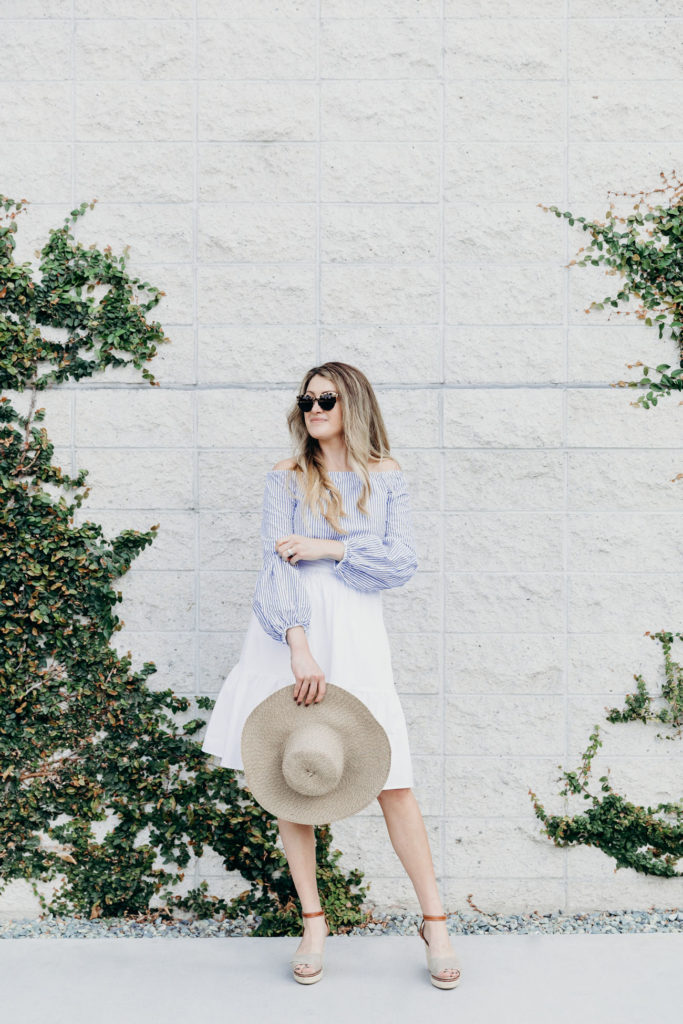 xo
Michelle