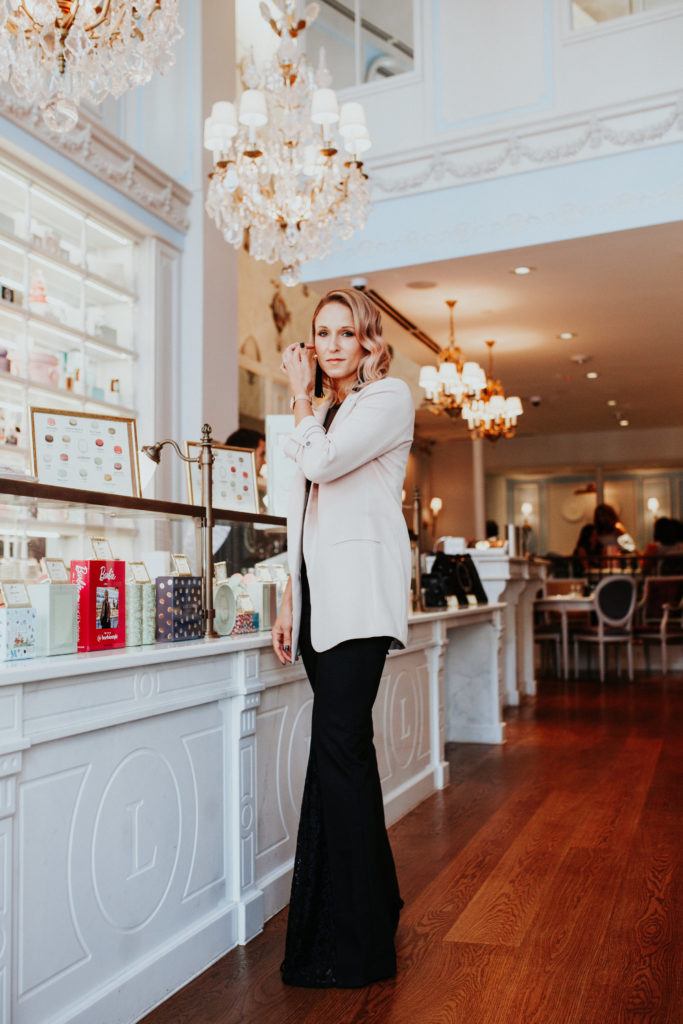 Bonjour from Paris! Today marks our second day in Paris and my husband and I's 4th anniversary! After a day of complete jetlag yesterday, we started our day bright eyed and bushy tailed and ready to see all the things. We started out by exploring Le Musée du Louvre (which was amazing), then we headed down Champs Elyesse for shopping, macaroons, and pastries at Ladureé. I knew it was a must-see because I first visited Ladureé in Georgetown a few weeks ago when I was shooting the Calvin Klein campaign with Emma (as seen in this post). The macaroons were unlike any I had ever tried and the ambiance was beyond perfect. So I dragged my husband in Ladureé and told him to trust me and that he wouldn't be disappointed. I think he was scared by all the pastels and pretty packaging but he was absolutely blown away by the macaroons. Score!
After we filled up on macaroons, we headed for Saint Germain to find a spot for lunch and people watching. We found a cute little café (with a nice street view), called Les Deux Magot, for some rosé and a croque monsieur. This little neighborhood has to be our favorite so far. Every restaurant and shop seems like it was made for a movie, it just doesn't seem real. But don't be mistaken, the people are very real and super nice too! I can't wait to discover more of Paris and for our anniversary dinner at VerJus tonight. One of our friends is a chef there, so we are super excited!
Now it's time for a nap and to rest up for tonight. If you want to see more of my Parisian adventures, follow along on InstaStories here! Au Revoir!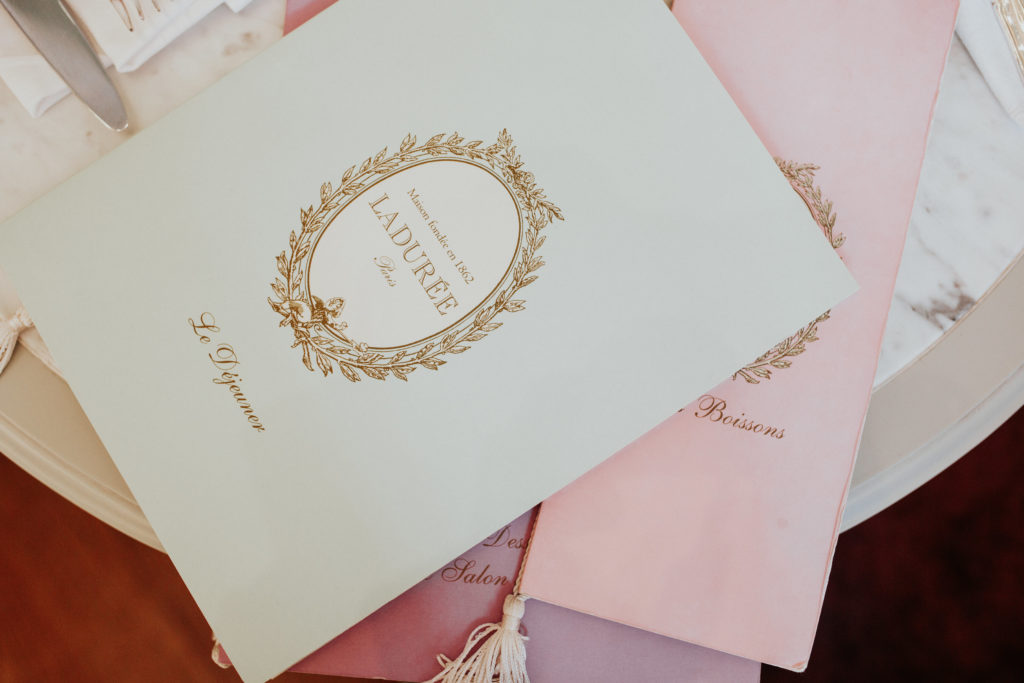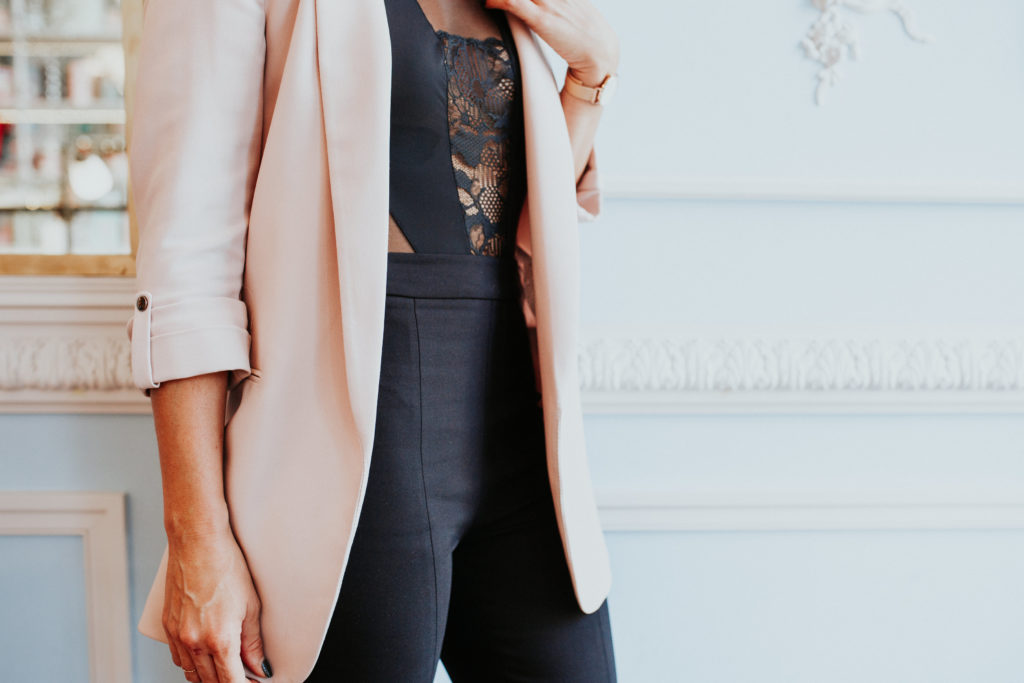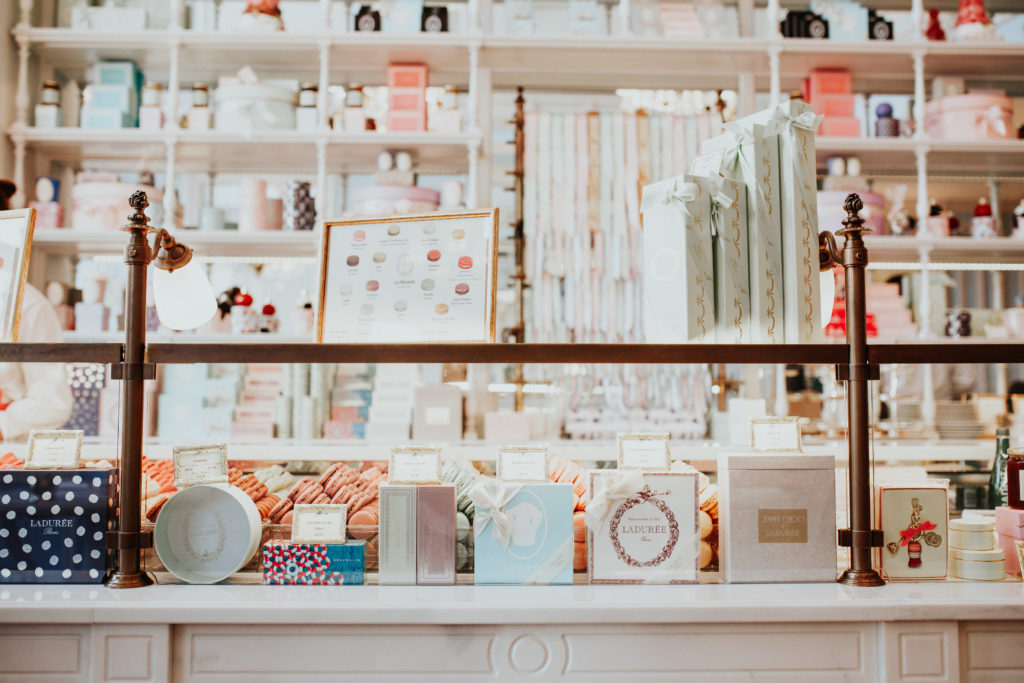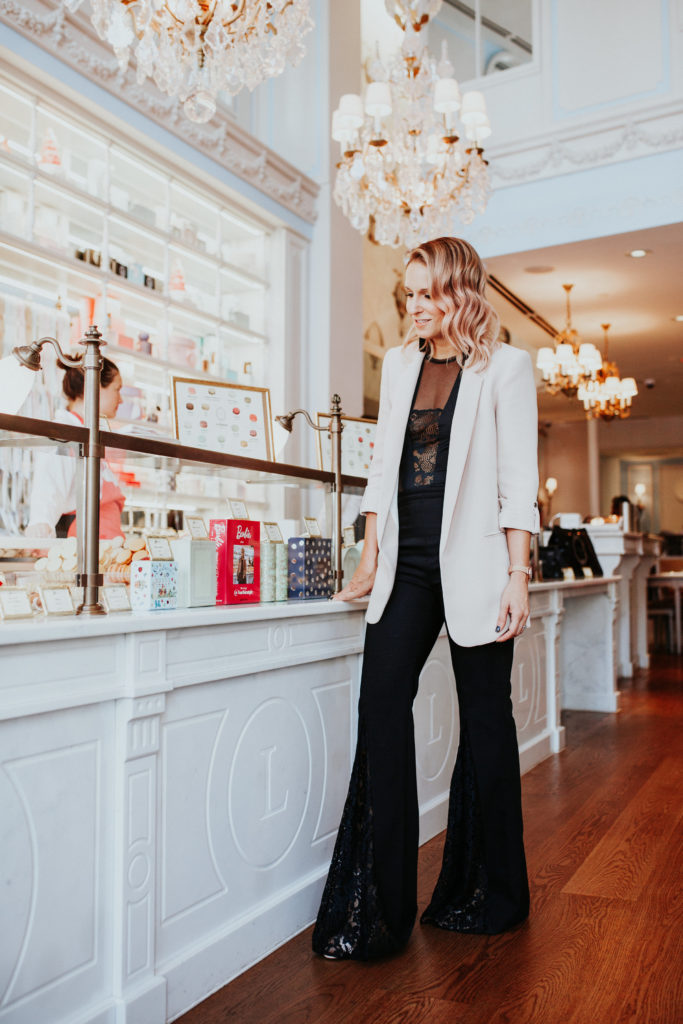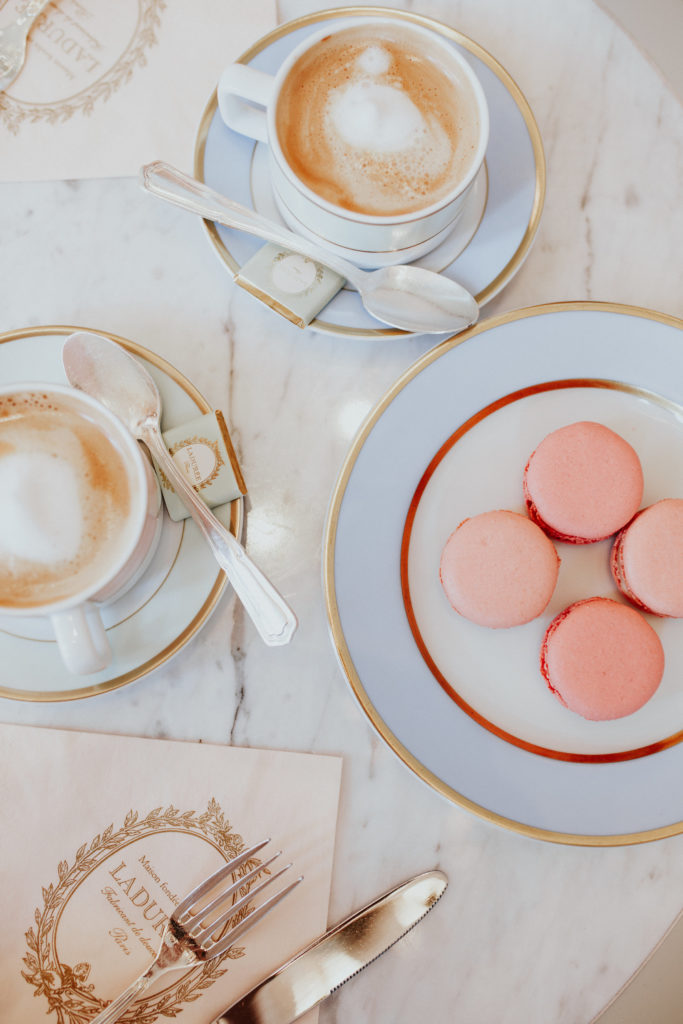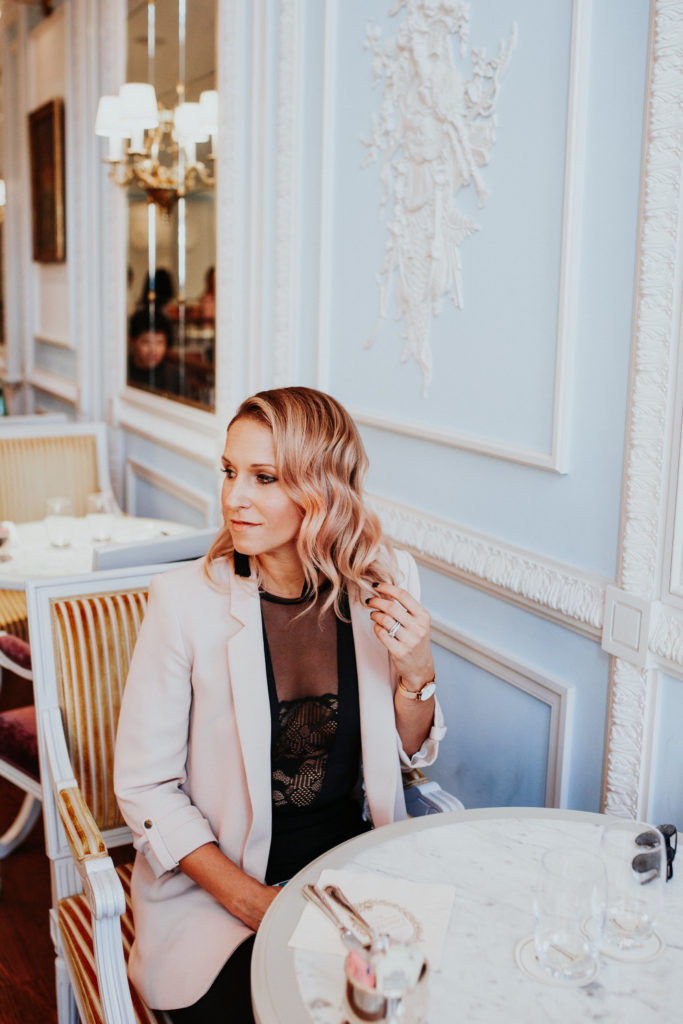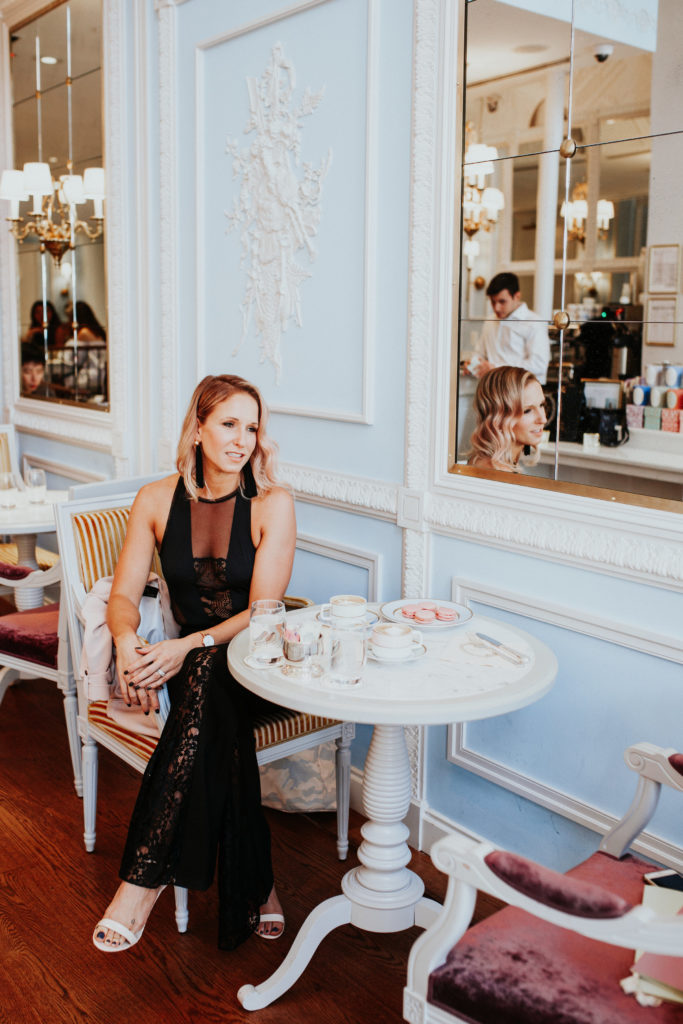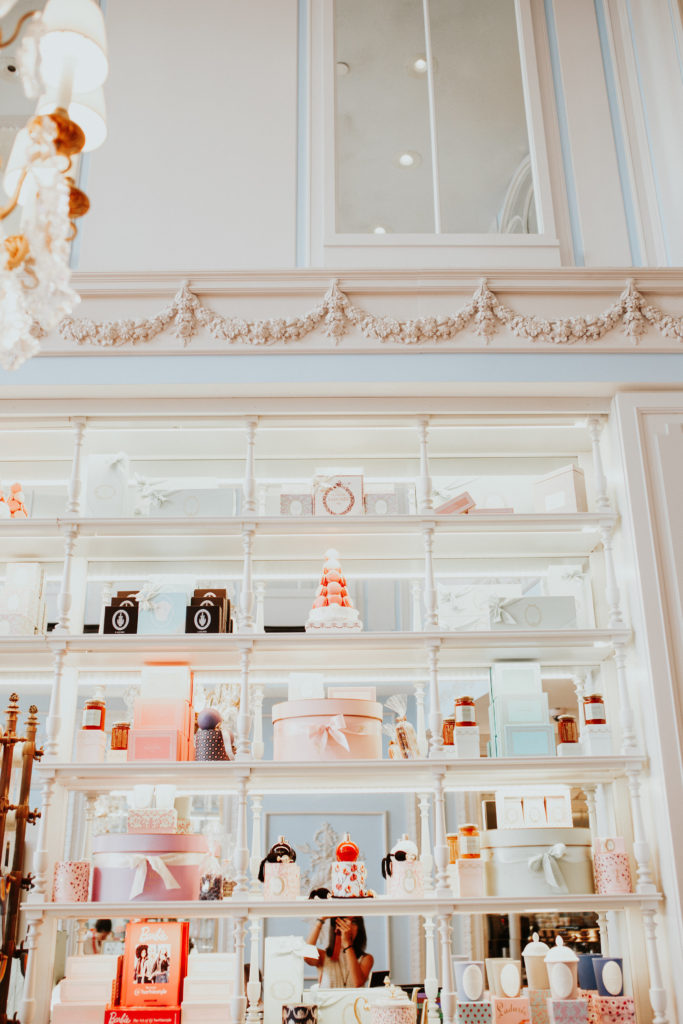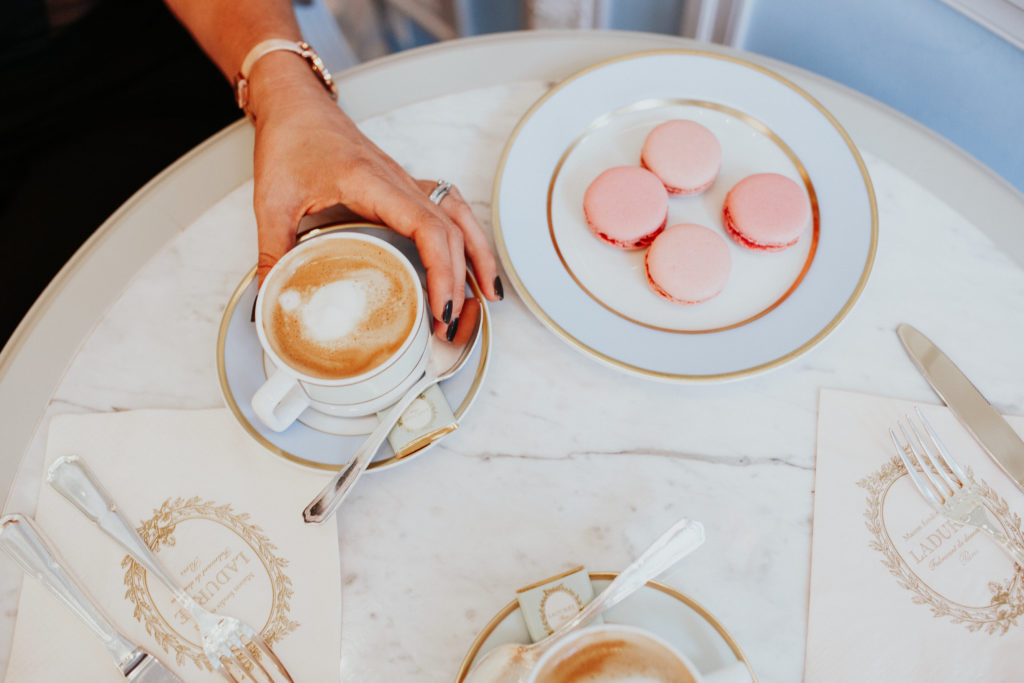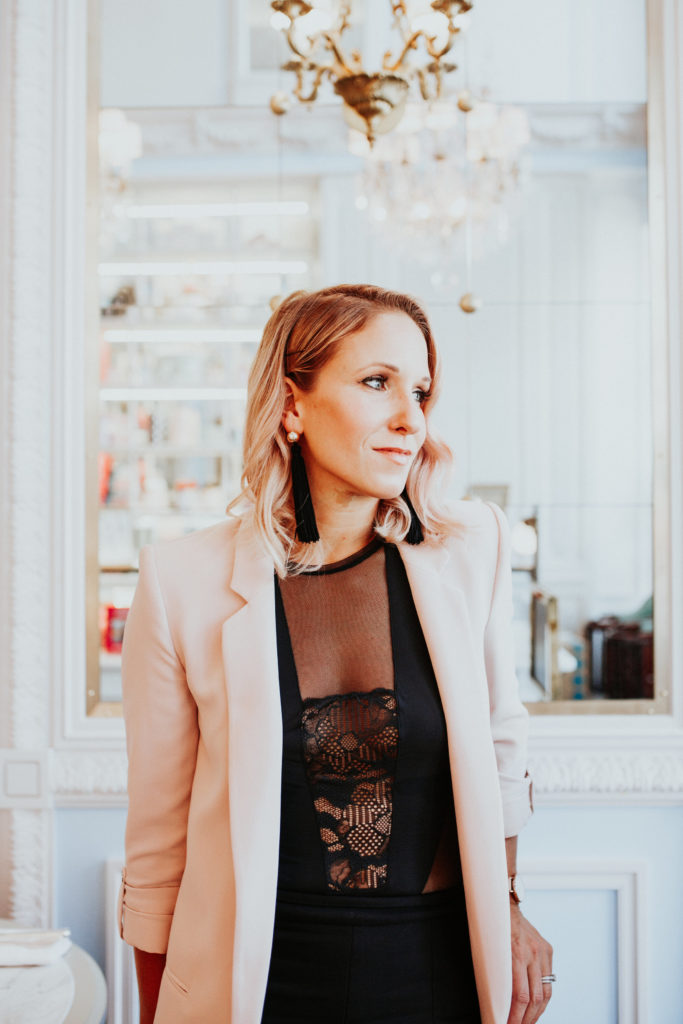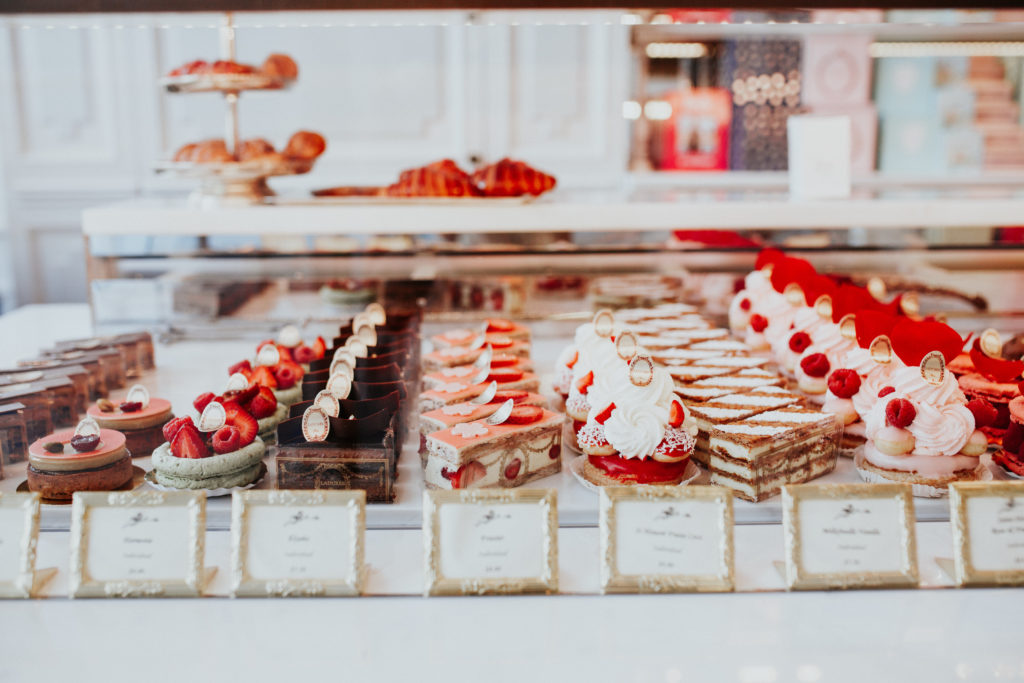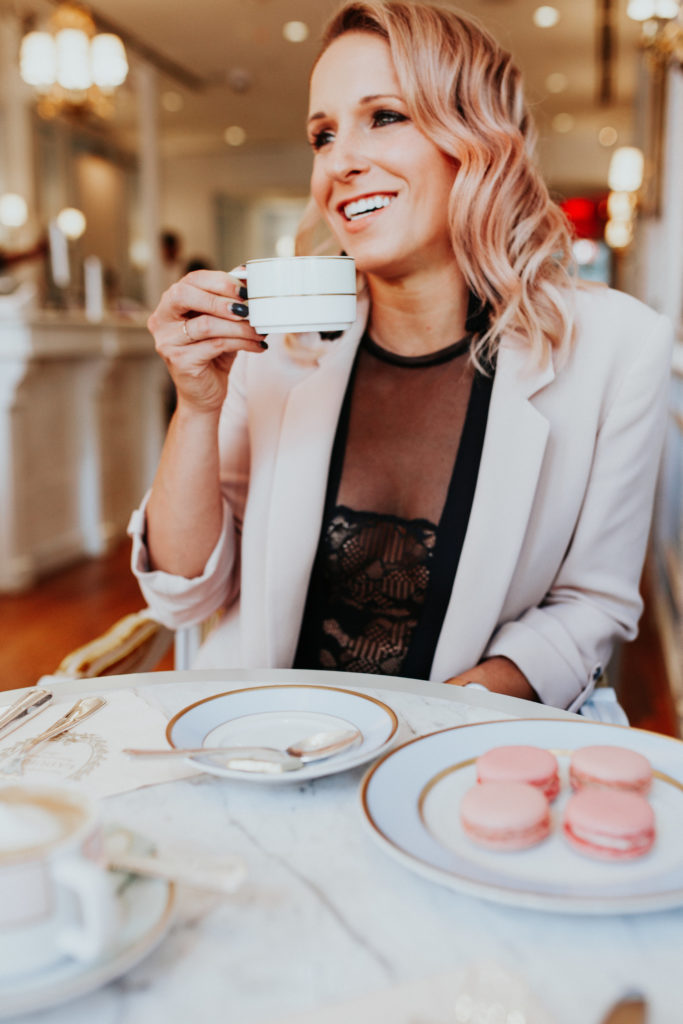 Wearing: Blazer (Zara), Bodysuit (Calvin Klein), Bellbottoms (Zara), Sandals (Jessica Simpson), Bag (Chanel), Hair (by Glamsquad).
xo
Sarah