What I packed In My Hospital Bag …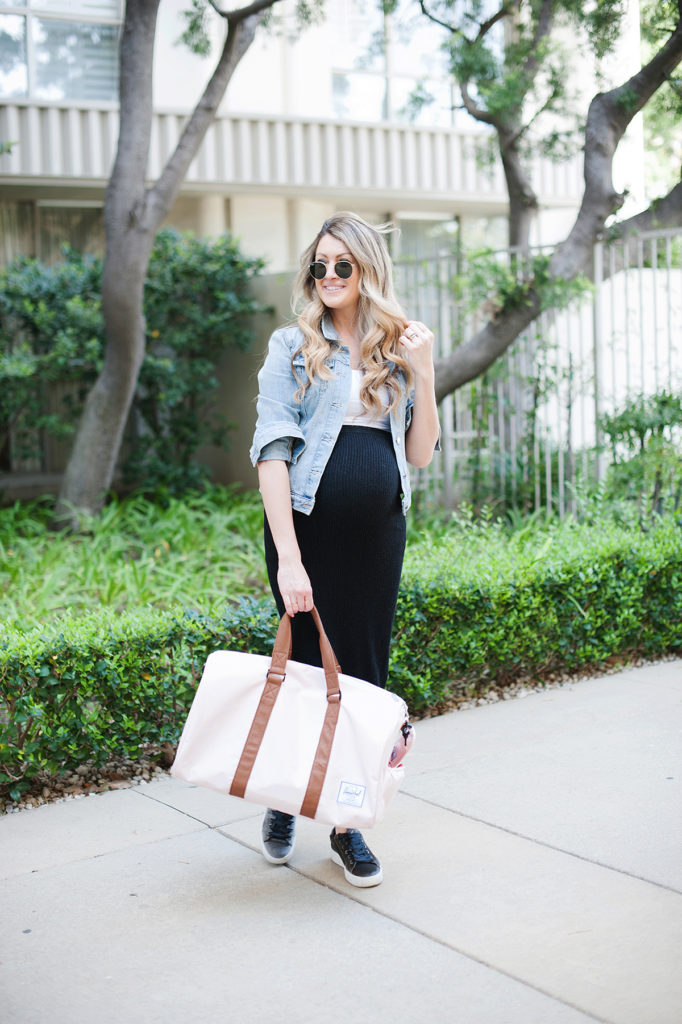 I still can't believe my due date is coming up in 2 weeks. It's true what they say about the last trimester, it flies right by. So I have been doing anything and everything to prep for the big day, the day we get to welcome our sweet baby girl in to this world!
I'm excited, and of course naturally scared. The only thing to settle my nerves is to prep as much as I can. From washing and folding her little clothes in size order to re-packing and adding to my overnight bag. I don't want to forget anything and want to make sure everything goes as smooth as possible. At least what I can control!
For all you gorgeous mama's to be, I'm sharing what I have packed in my hospital bag. Tips from mom friends or items recommended online helped inspire me to conjure up my ready-to-go bag. For the mama's who have already lived and learned, I would love to hear from you! Did I forget anything? Anything I should add to make my experience a little more relaxing or tolerable? Tell me, tell me!!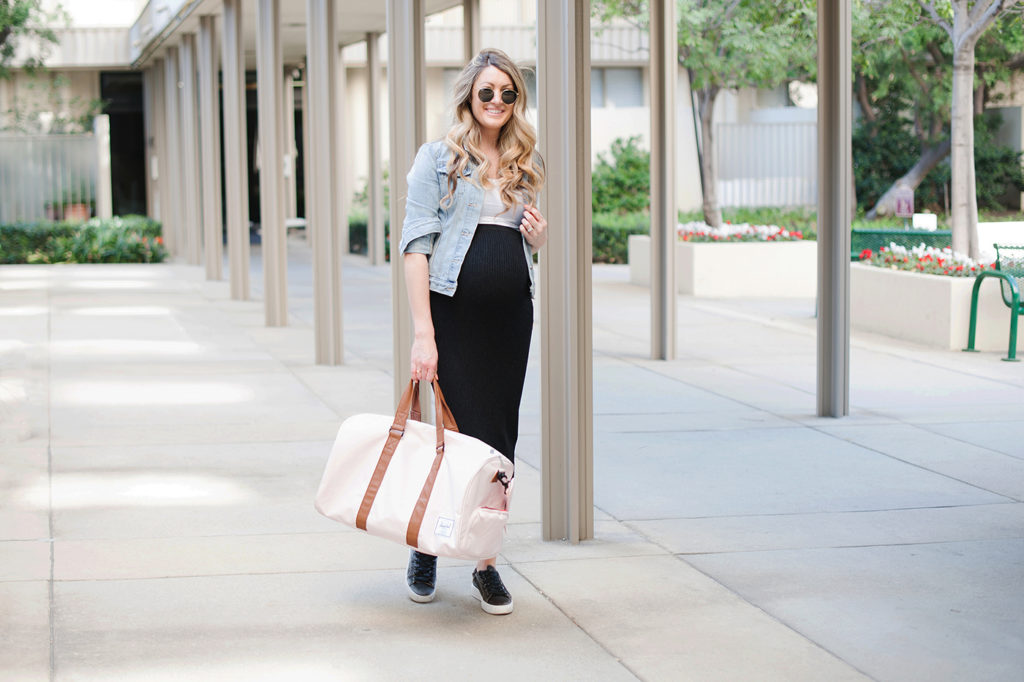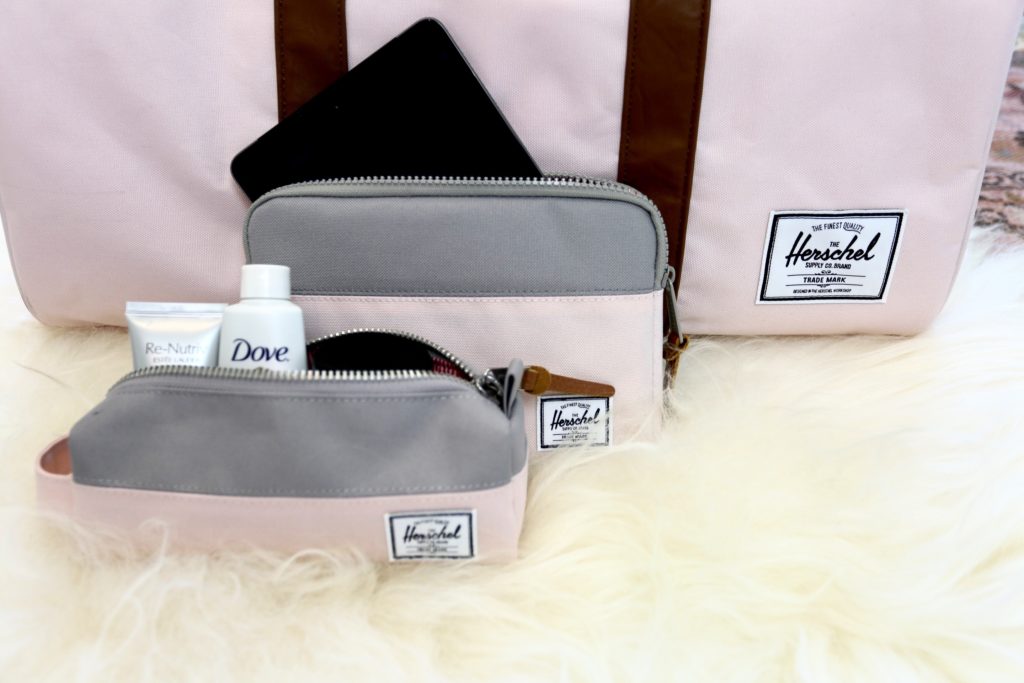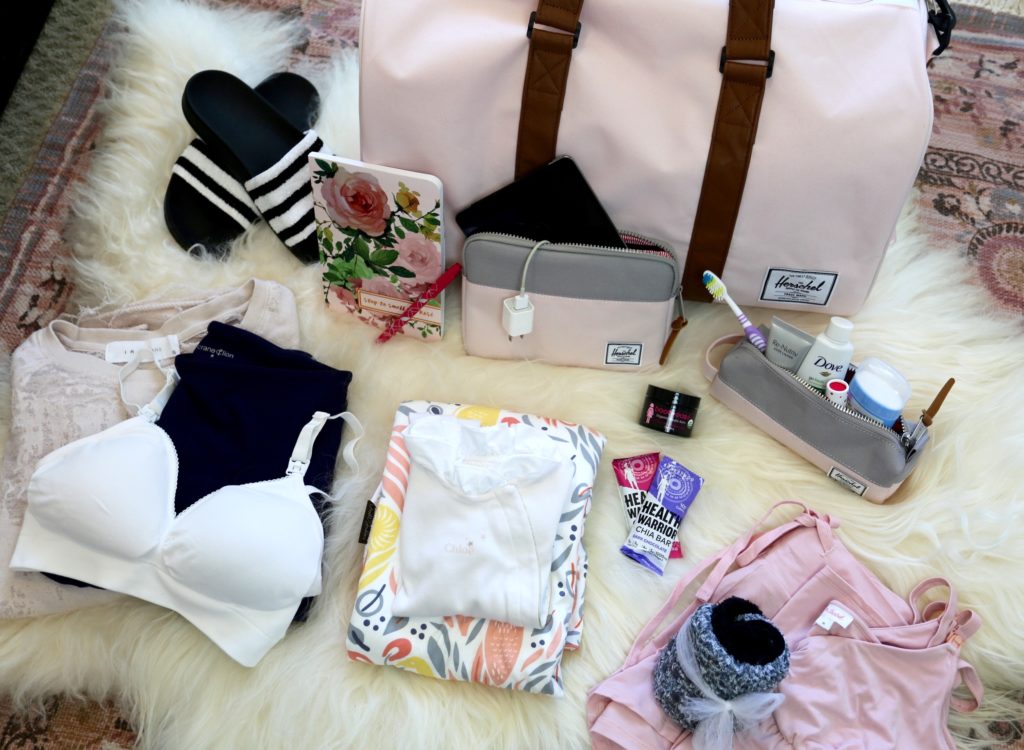 Birth Plan (If you have one)
Extra Undies and absorbant pads
iPad & and a long charger
Camera
Socks & Slippers: Love these from Adidas
Nightgown: Love this matching set from Ingrid & Isabel w/ nursing functionality
Toiletries: Besides the usual toiletries be sure to bring Lip Balm and a Hair Tie
Snacks and Hard Candy: I heard it's good to wet your whistle because your mouth tends to dry out that and once you get there they feed you nothing but liquids.
Going home outfit for baby & blanket
Nursing Bra and Nipple Cream: Another good find from Ingrid & Isabel
Notepad and Pencil: To track your baby's feeding sessions or any questions to ask your nurse or Dr.
Change of Comfortable Clothes: Yes! Time to go home with baby 🙂 I packed a pair of high waisted leggings from Crane & Lion (to keep that belly in tact, which I sized up on) and a cozy lounge sweater.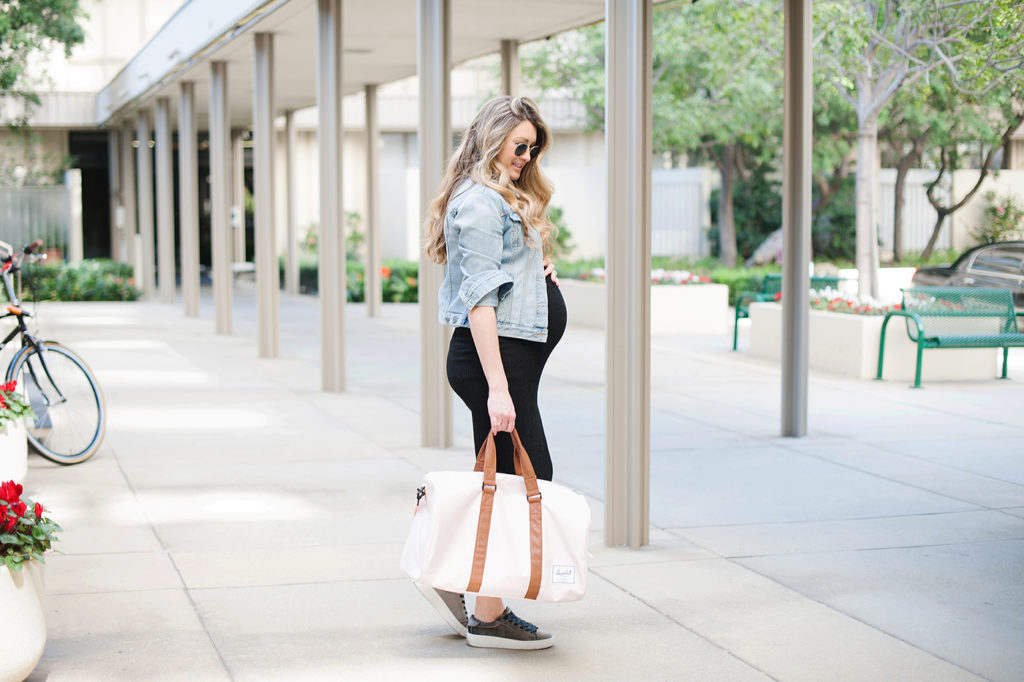 xo
Michelle