Transitioning baby to nursery Part II …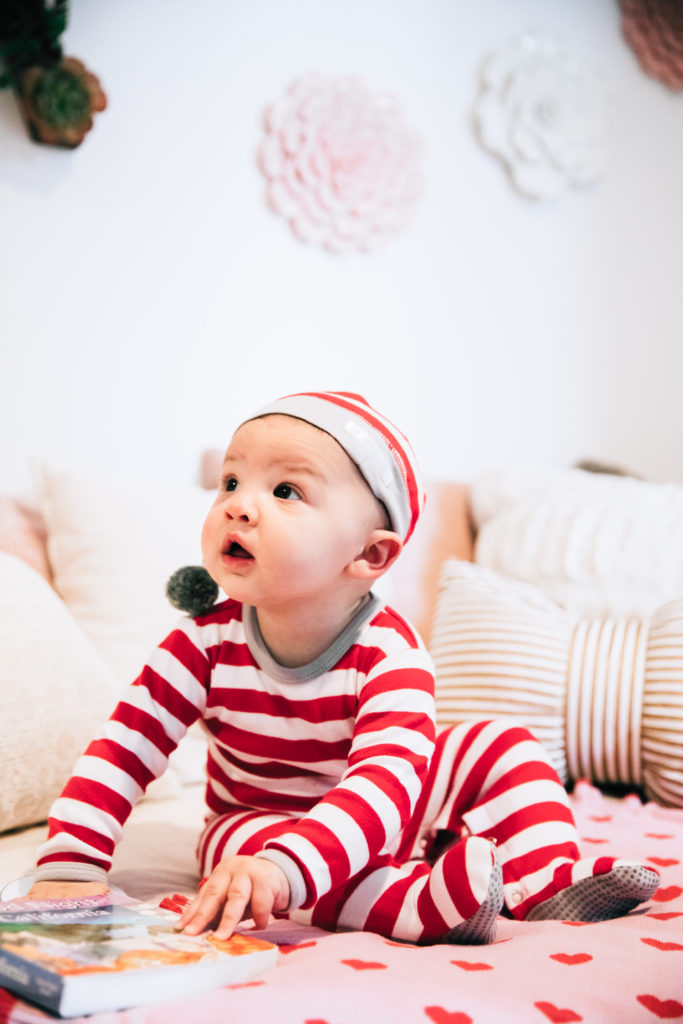 Did you guys read my previous post on transitioning baby to nursery?! I wanted to share another piece to our personal success of moving her in to her big girl room now that she is 8 months old and moving more than ever.
Adaline since birth was ready to rock and roll. She's all over the place in the crib, rolling around and making moves. The problem was, she kept hitting her lil' noggin or would get one of those chunky thighs stuck in between the bars. This would keep me up all night and of course would create a very cranky baby the next day with insufficient sleep.
I did some extensive research on alternatives to crib bumpers as I have read some unfortunate stories and risks which lead me to discover Go Mama Go. They had such amazing reviews on their vertical crib liners and of course decided to try it out! Obsessed. I kid you not, this child rolls all around the crib and now that she is sitting up will just flat out fall in to the bars. These vertical pads have been so convenient and have prevented many tears from my little one. They are doctor approved and invented and designed by a mama who has the same intentions in mind. Safety!
Now of course the AAP's recommendations include no modifications to the crib what so ever so please keep this in mind. However with Adaline being 8 months old, I have found this invention to be well thought out and helpful for her sleeping. I monitor her at all times and feel secure knowing there is some cushion to remove the risk of suffocation, protect baby's head and body, maintain optimum air flow and keep limps safely inside the crib.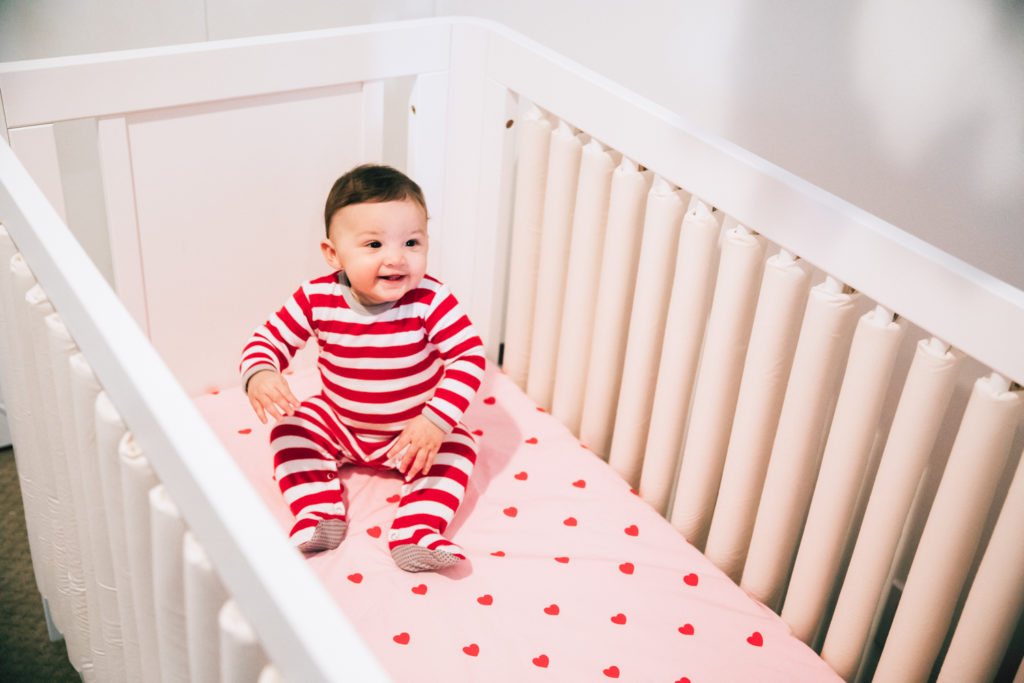 Crib sheets from Kip & Co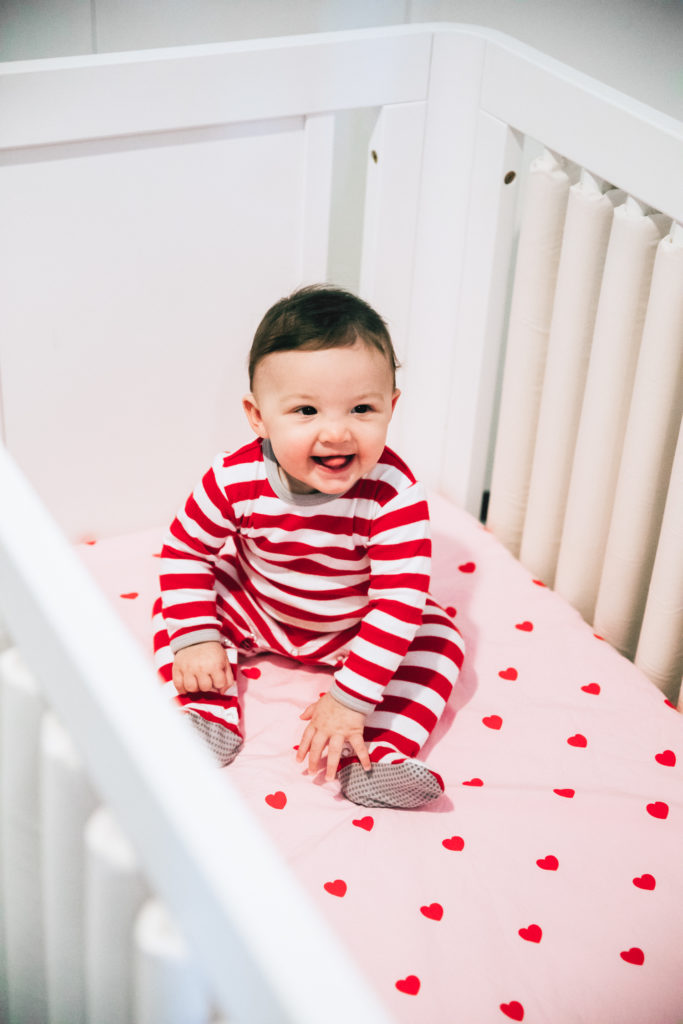 I hope this helps. Again, please take this as a personal review. These organic vertical bumpers have done wonders for my little 8 month old, but please be aware of all risks that may occur from altering anything to the crib.
xo
Michelle
I was provided Go Mama Go Vertical Bumpers at no cost to review and share my experience. The opinions are my own.