Who What Wear For Target

Just like most people, I am a sucker for a deal. When I realized that Who What Wear made a line for Target, I dropped everything and made a b-line for the store. I normally do most of my shopping online but when it comes to Target, I like to shop in person. Sometimes it can be hard to tell the quality of clothing online, so I like to go in a feel it out. It also gives me a chance to knock out my grocery shopping in one fell swoop. So I consider that a win-win situation.
I'm happy to report that the Who What Wear line is just as good as it looks online. I'm glad I went in to test it out because it gave me an excuse to buy $100 worth of Target random things that I didn't need. God, I hate that. But the Who What Wear trends, fabrics and prices are all on point. I scooped up this striped ruffle blouse plus a few other pieces from the collection that you can shop below. Happy shopping loves!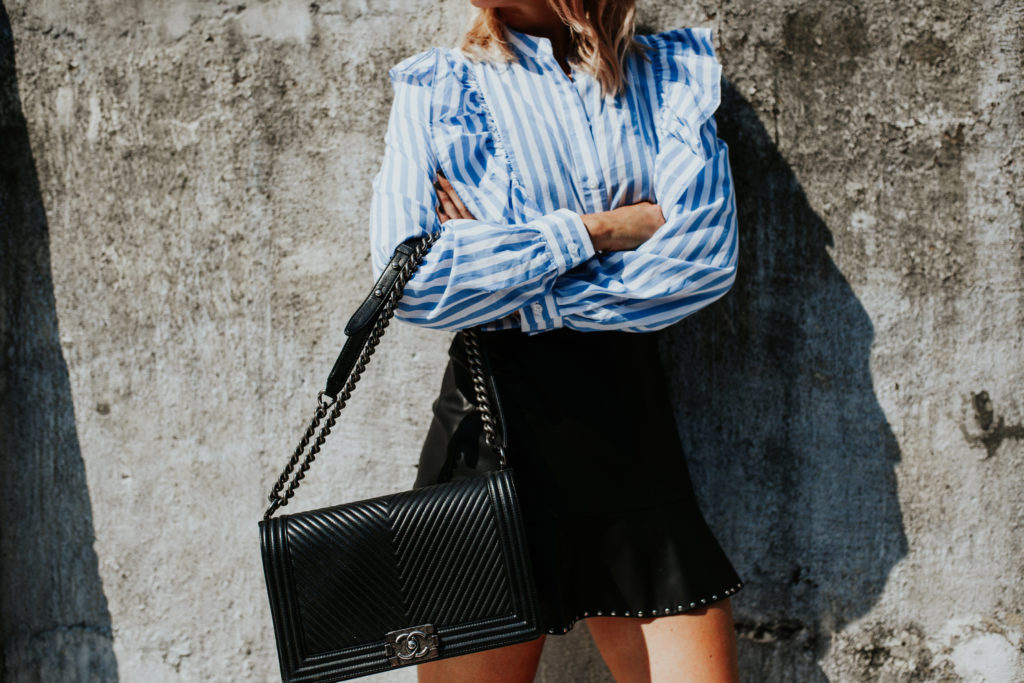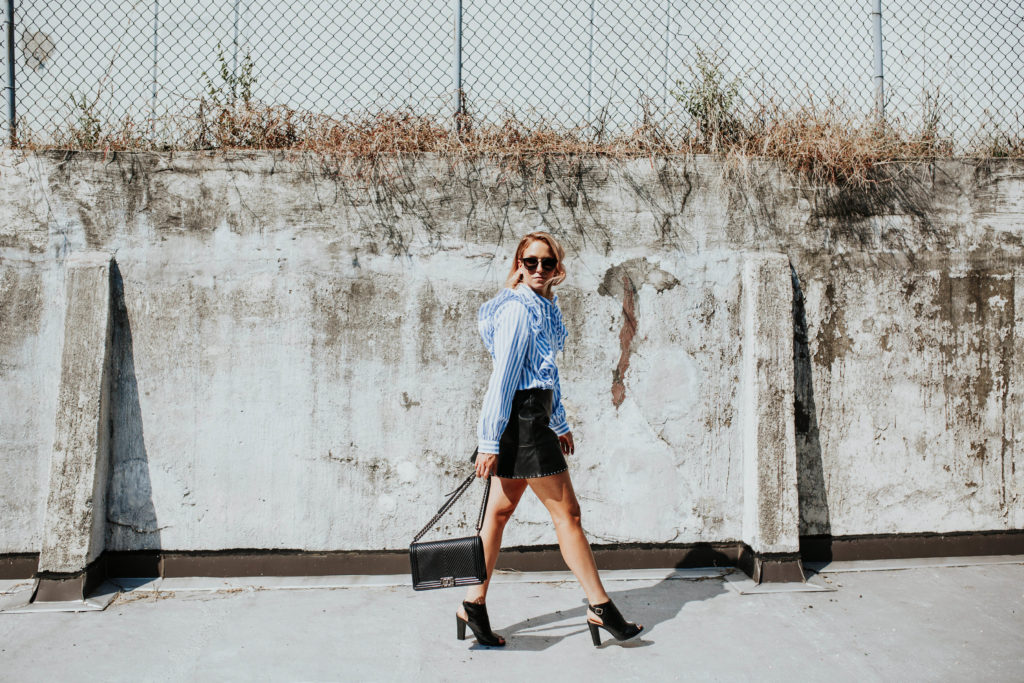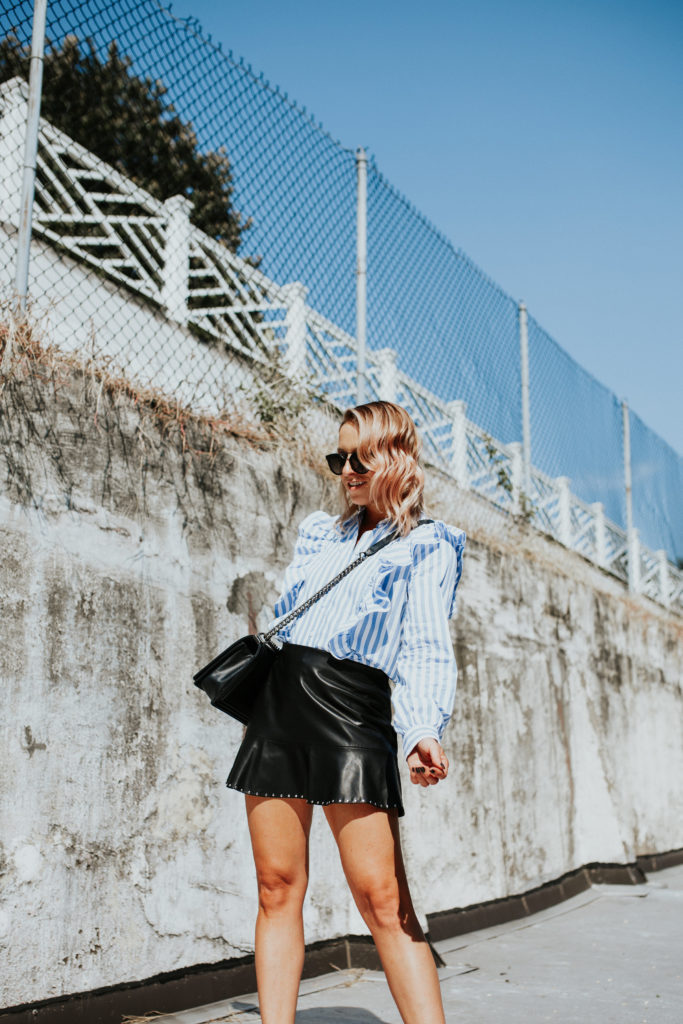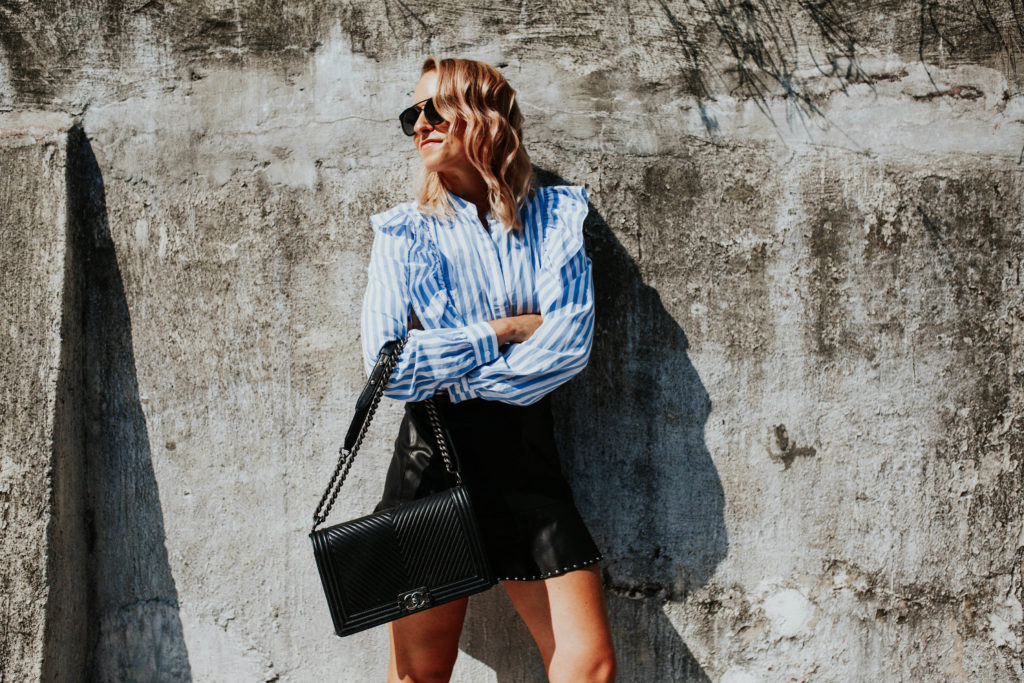 Top (Who What Wear for Target), Skirt (Zara sold out – similar here), Booties ( ), Bag (Chanel), Sunglasses (Diff Eyewear).
Photos By Emma Weiss
xo
Sarah