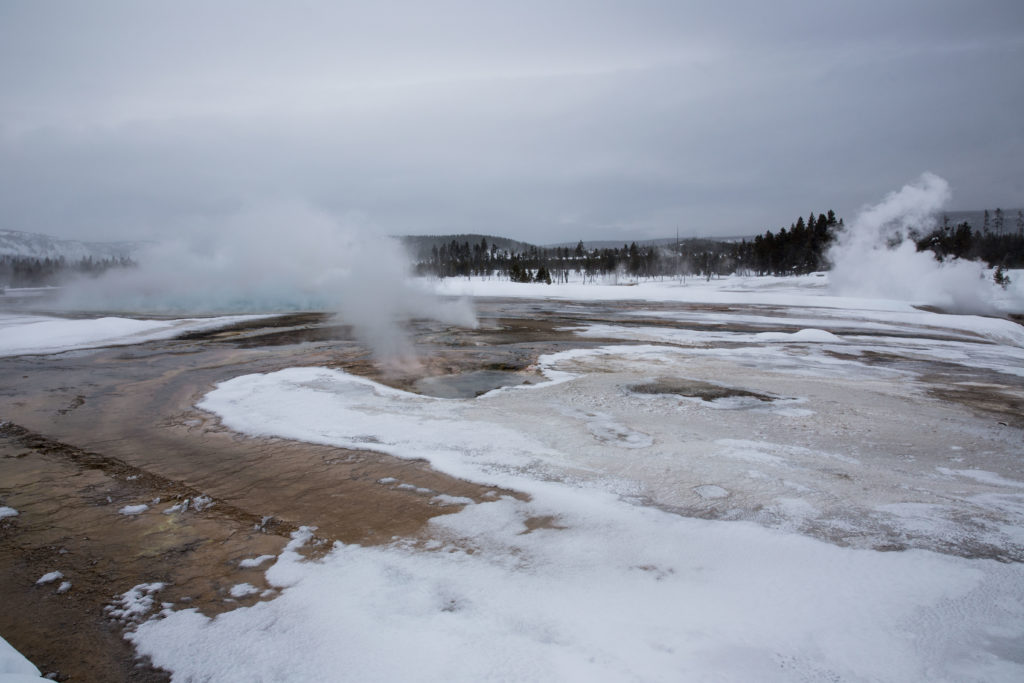 If you haven't noticed by now, I don't stay in one place long. As one trip is winding down, I start making plans for the next adventure. I guess you would say I caught the traveling bug a few years ago and the cure seems to be more exploring. My latest travels took me to Jackson Hole, WY for a trip with my husband's parents, my parents and all of their friends. Even though we were the only couple under 60 years old, we still had a hard time keeping up with this rambunctious crew. We adventured hard but got in our fair share of fireside as well.
All in all, it was an amazing experience, and while it seems like winter is winding down here in DC, cold weather season is just getting started in Jackson. So if you are looking to get out of town for some R&R, to reconnect with nature or to crush some epic fresh powder, I highly recommend hitting Jackson Hole. Not only was this entire trip luxury winter wonderland status, they also greet you with mimosas as soon as you step off the plane. Not too shabby!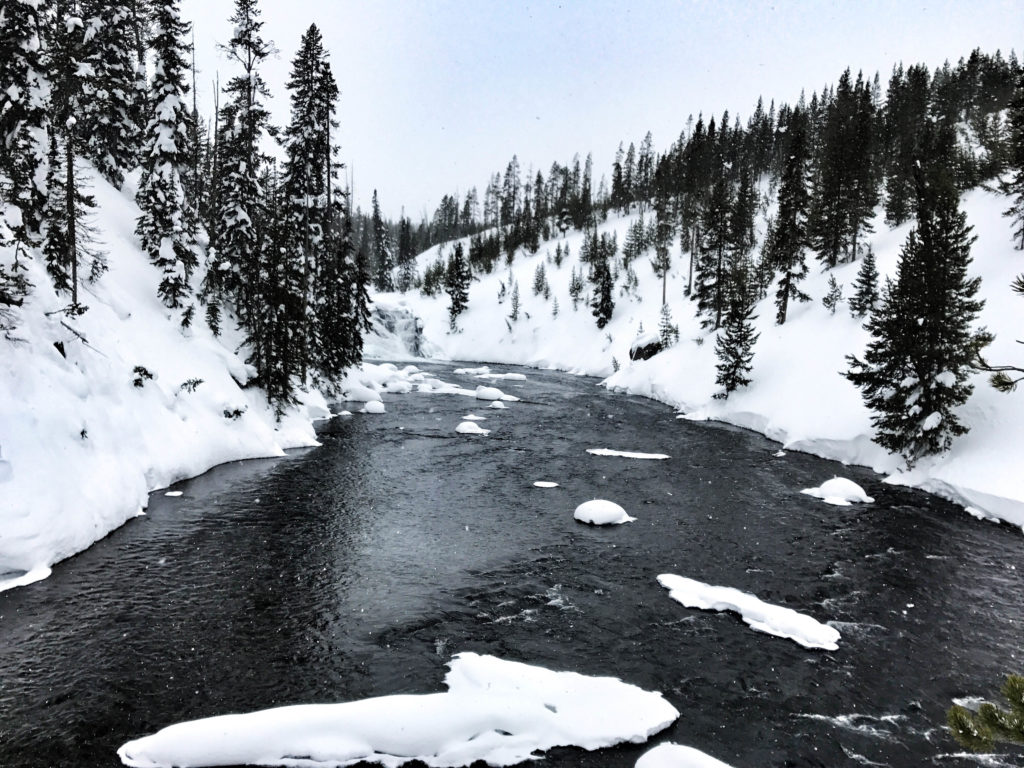 Find my First Timers Guide to Crushing Jackson Hole Like A Pro Below:

Snow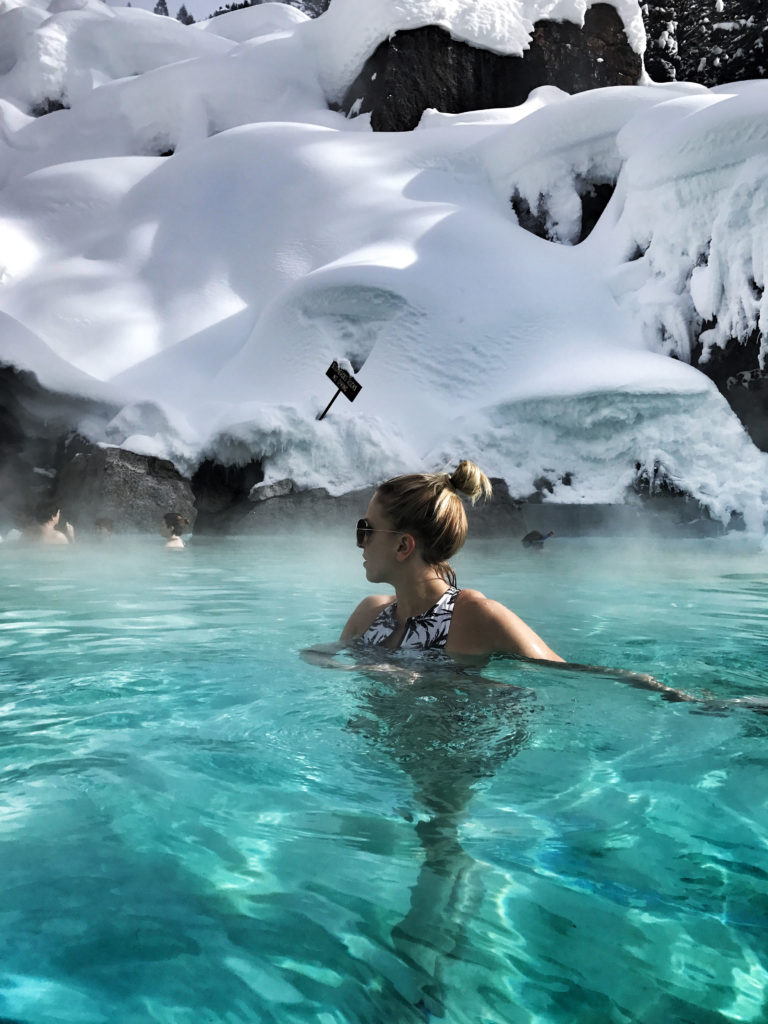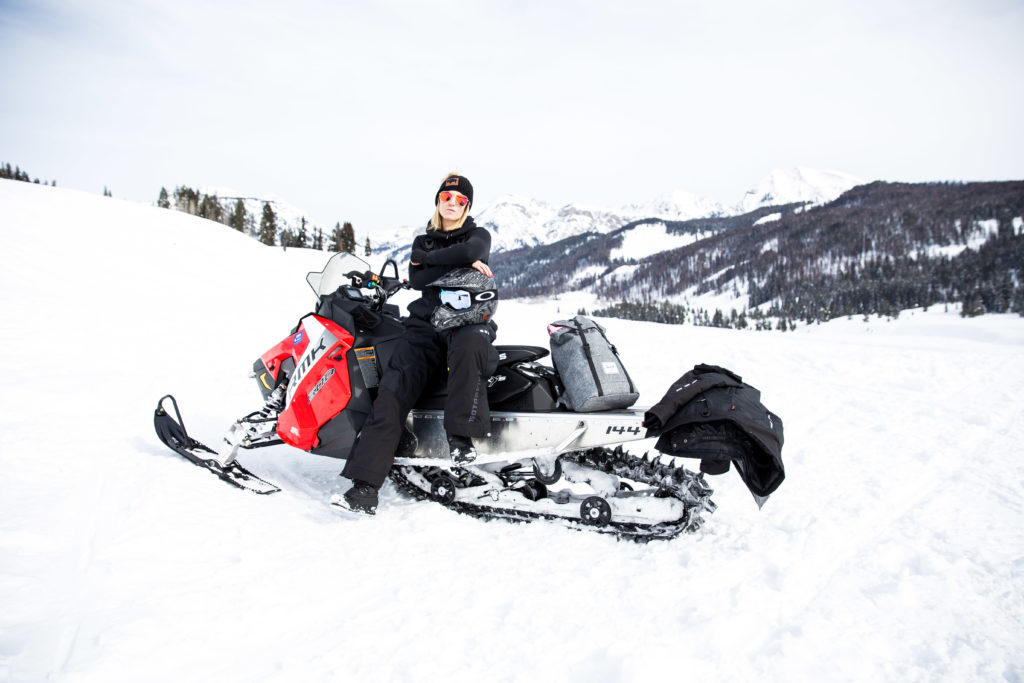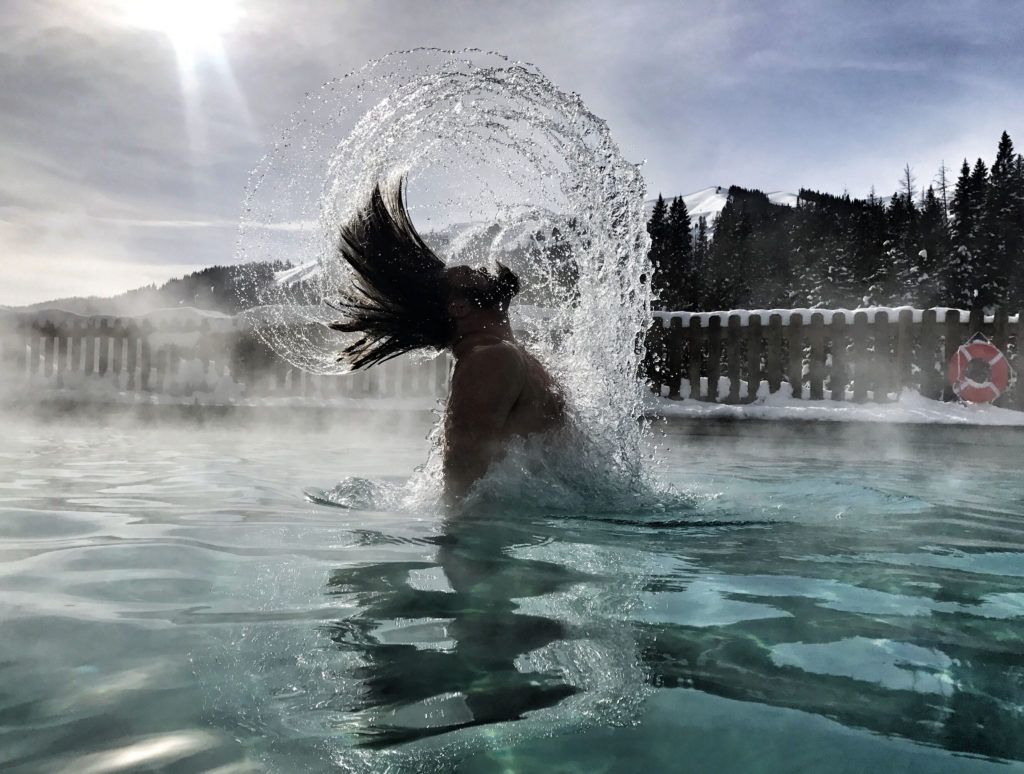 Snowmobile Granite Hot Springs– This was hands down my favorite excursion during our time in Jackson. We rented our own snowmobiles at Jackson Hole Adventure and headed to Granite to shred up some fresh powder. I had my own snowmobile which was super fun and a bit challenging at times since I was new to the entire thing. There is a video to come with clips from this trip, so stay tuned to watch me wipe out. We also were able to snowmobile up to a natural hot spring where we disrobed, slipped into our suits and submerged ourselves in the steamy springs. It was HEAVENLY!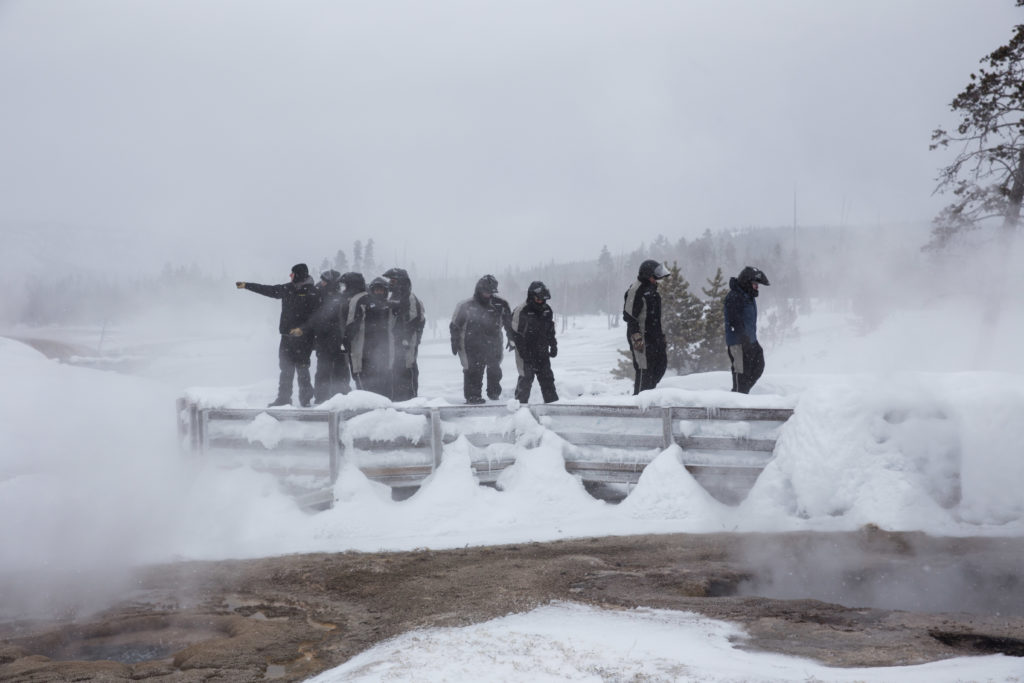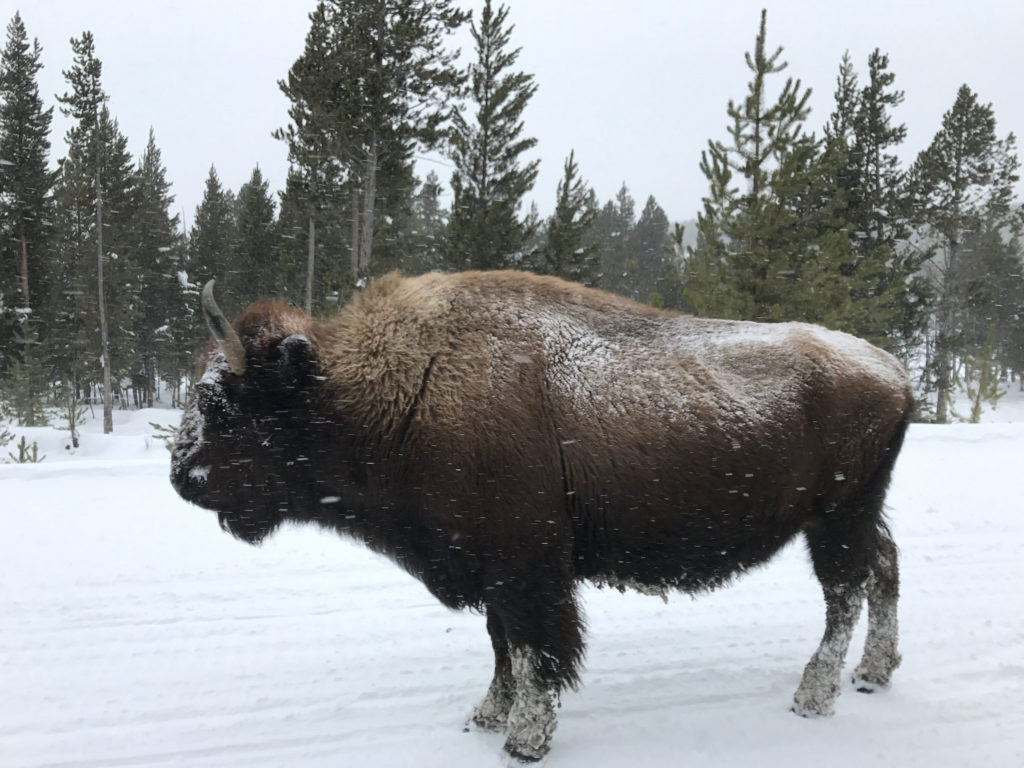 Snowmobile Yellowstone– Explore Yellowstone with a private guide from Scenic Safaris while on snowmobiles! This trip was so epic, we saw a ton of wildlife, saw old faithful blow and numerous other geysers as well. This is a full day trip, so be sure to bundle up and order a hot toddy at the bar when its over.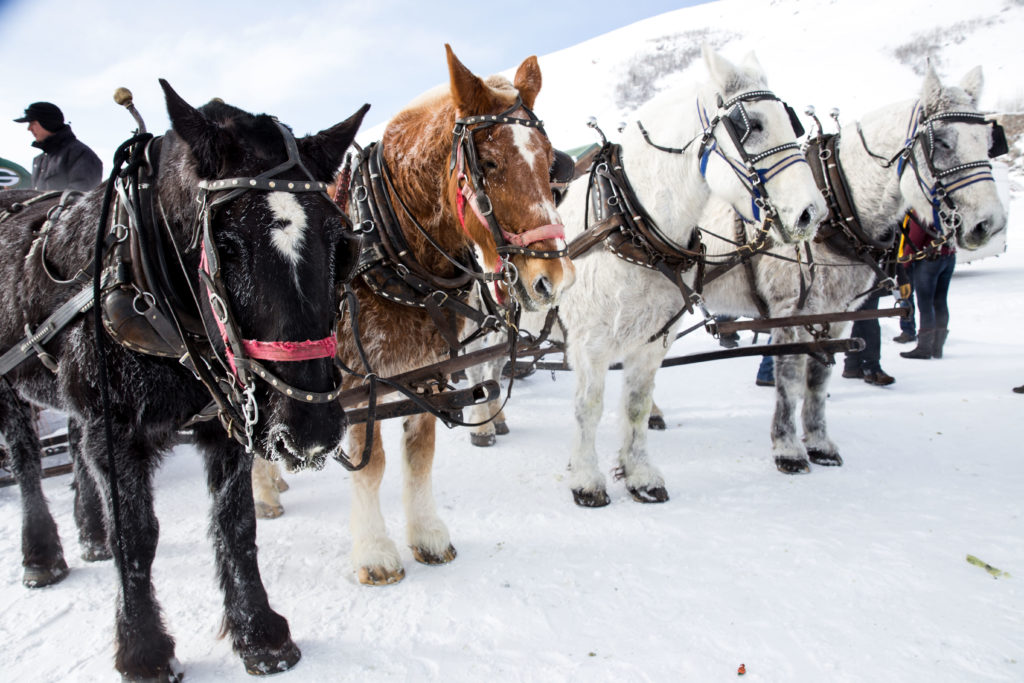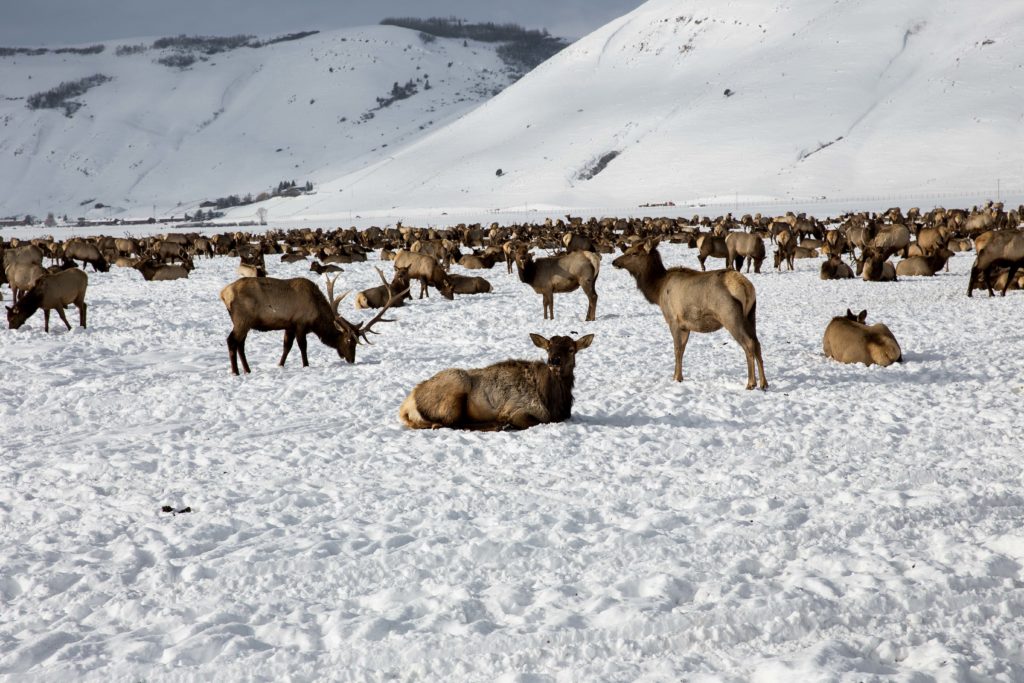 Sleigh Ride Through Elk Refuge– For only $21 you can take a horse-drawn sleigh right into the thick of the Elk Refuge when you can gaze at thousands of Elk during the months of Dec-April.  It was bitterly cold when we went but we bundled up and they provided extra blankets to keep us warm!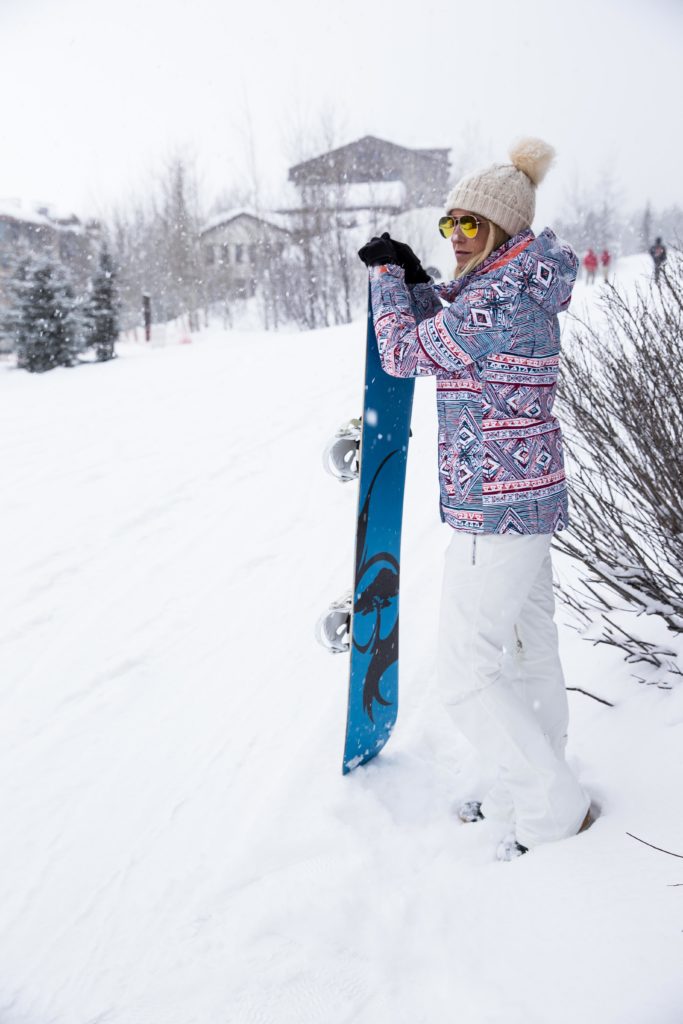 (Wearing: Jacket- Roxy via Scheels, Pants-Burton via Scheels, Board- Arbor)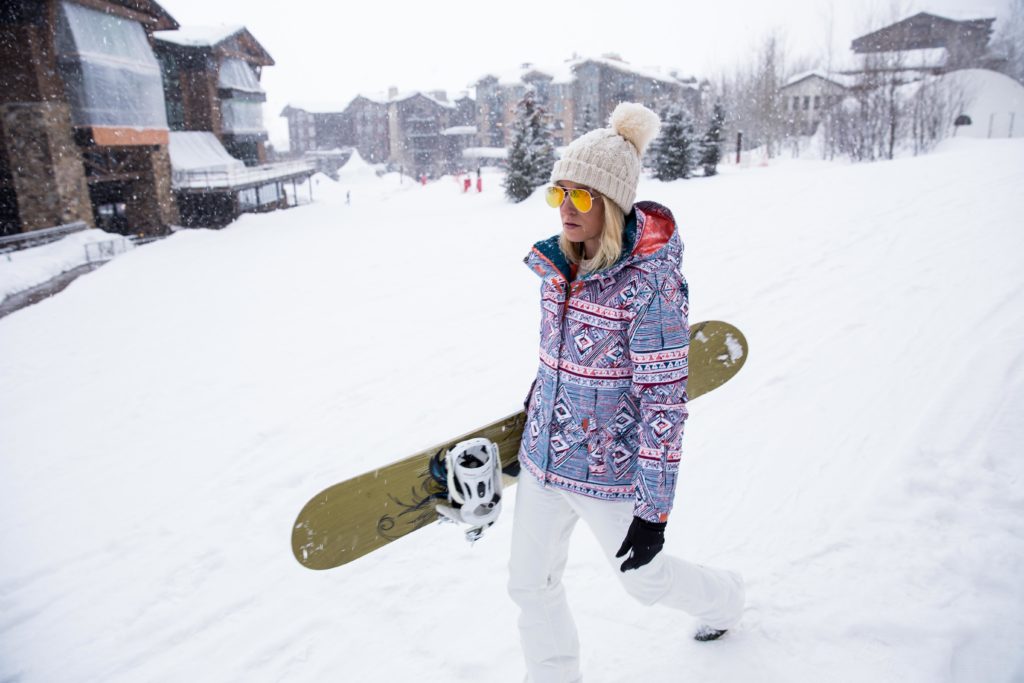 Jackson Hole Mountain Resort- Looking for some epic snowboarding or skiing? Head to this mountain to shred some of the best fresh powder around. We are talking 36 feet and counting, just this year! As a snowboarder from the east coast, I would say I was pretty average at this mountain and the blue squares felt more like black diamonds. But after a few warmup runs I was ready to rock! We encountered no lines and took a few 30-minute runs. It was heaven!!!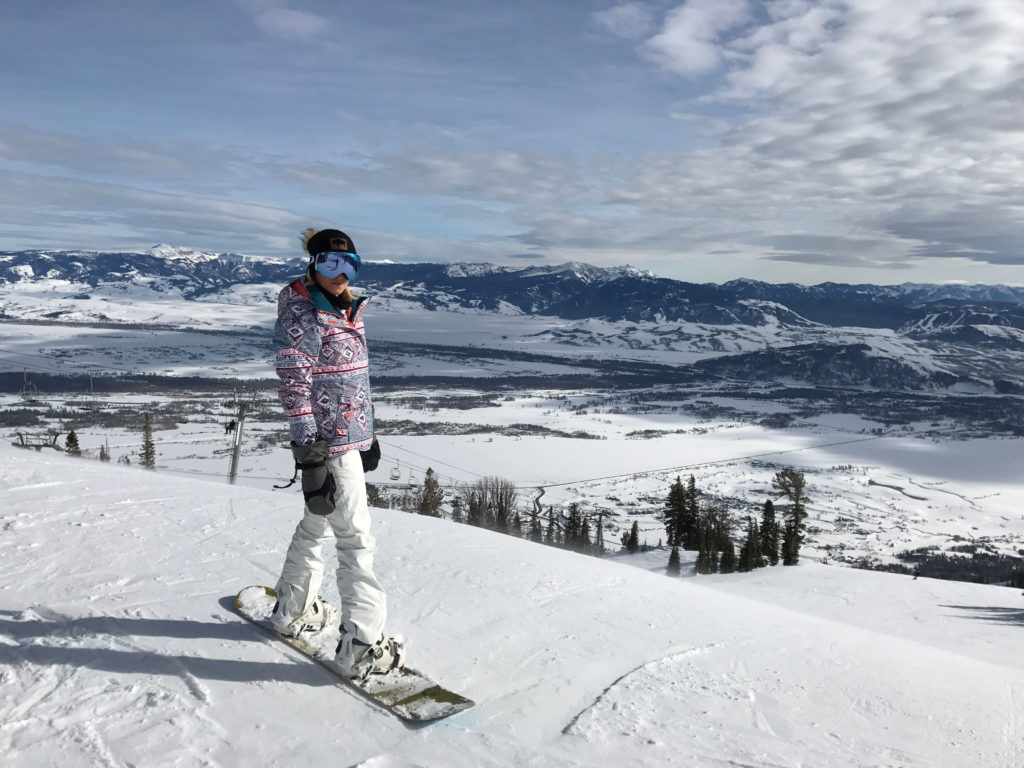 Snow King- Jackson's 'Town Hill' is also the oldest ski resort in Wyoming. In addition to its convenient location, Snow King is a magnet for racers – especially for national teams training early season. 'The King' offers the only night skiing in the area, and 'King Tubes,' their snow tubing park, is a must-do activity for all ages!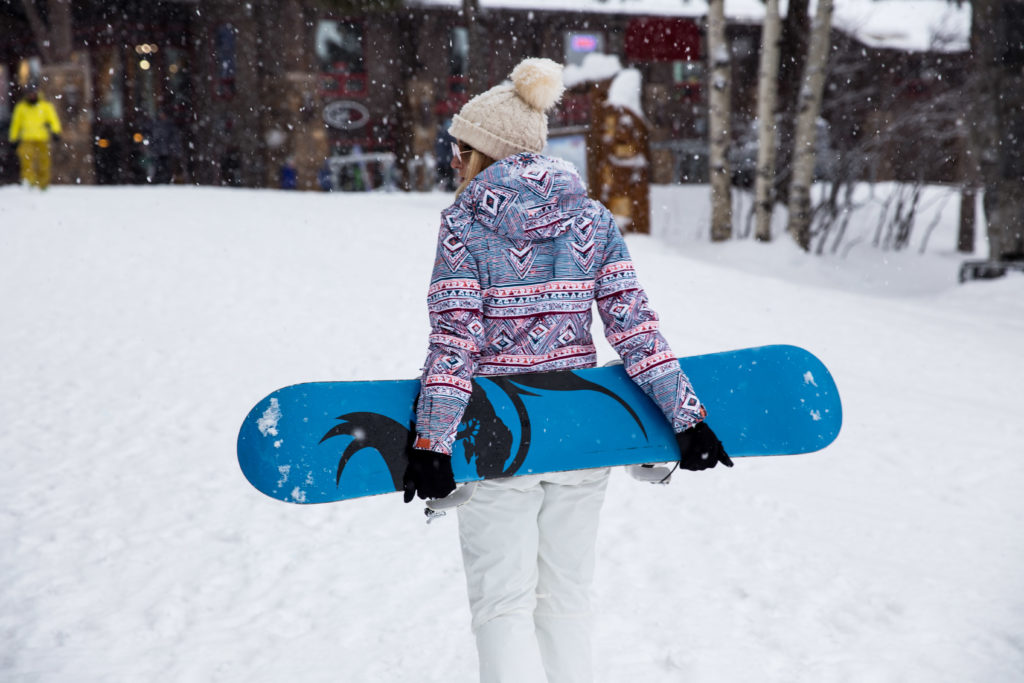 FOOD & DRINK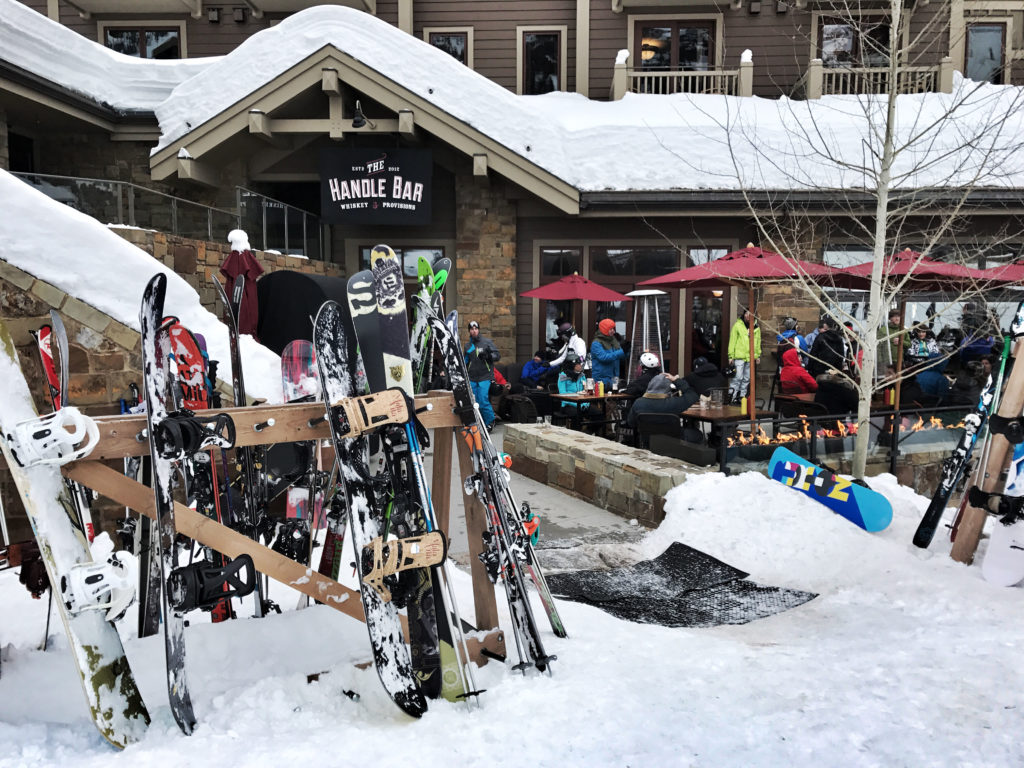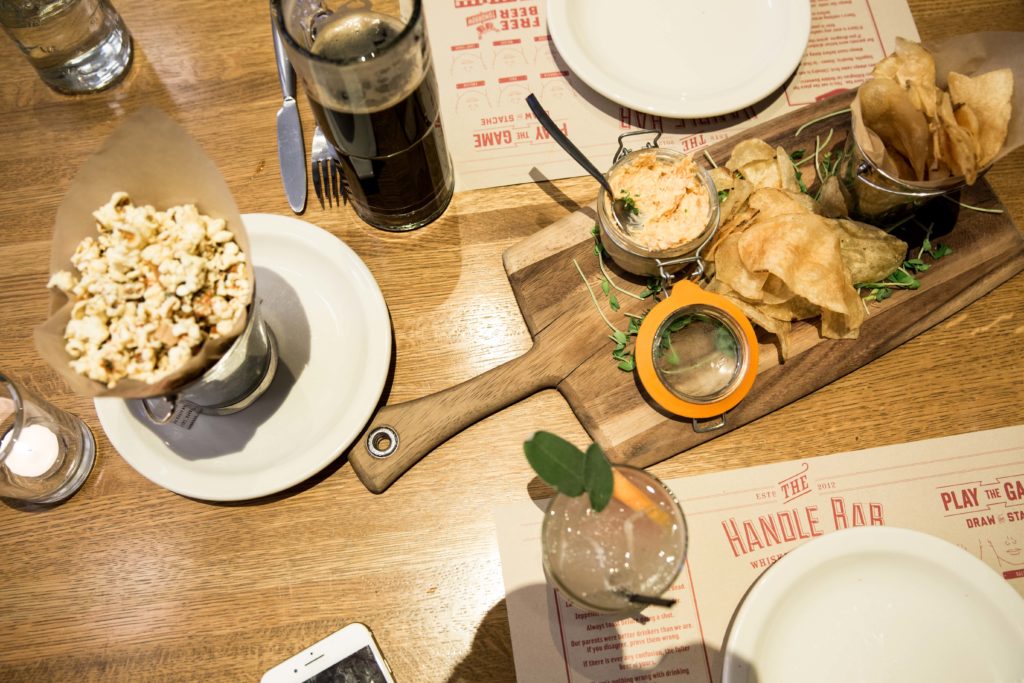 Handle Bar – Located inside the Four Seasons and on the base of Jackson Hole Mountain Resort. This amazing restaurant bar is ski in ski out, so you can pop your skis off and head onto their porch for hot toddys while you warm your hands by the fire. We dropped into Handle Bar a few times for lunch, drinks and we even came back to have dinner there. Must Try: Saged and Confused Cocktail, Umami Popcorn, Smoked Trout Spread, Steak Frites and the Korean Wings. SOOO GOOD!
Snake River Brewery – Head here for a good meal and some great local brews. Must Try: The Apres IPA, the Pilgrim Peak Porter and the French Onion Soup.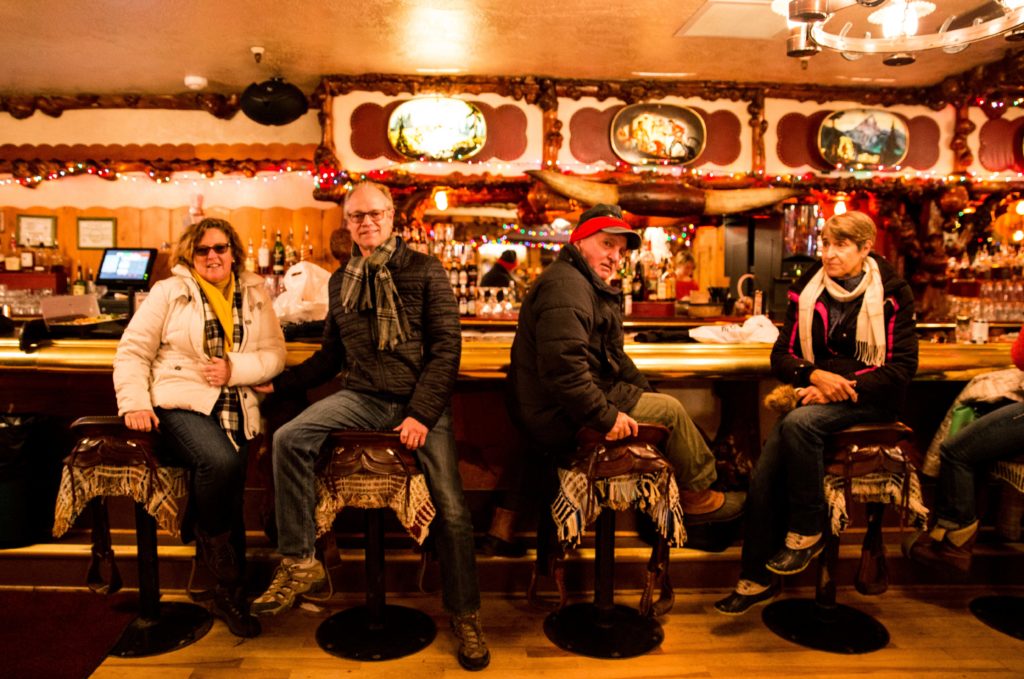 Million Dollar Cowboy Bar – You can't visit Jackson and not visit this bar. You have to order a local beer at the bar and get your photo taken on one of the saddle seat bar stools, it's pretty much mandatory.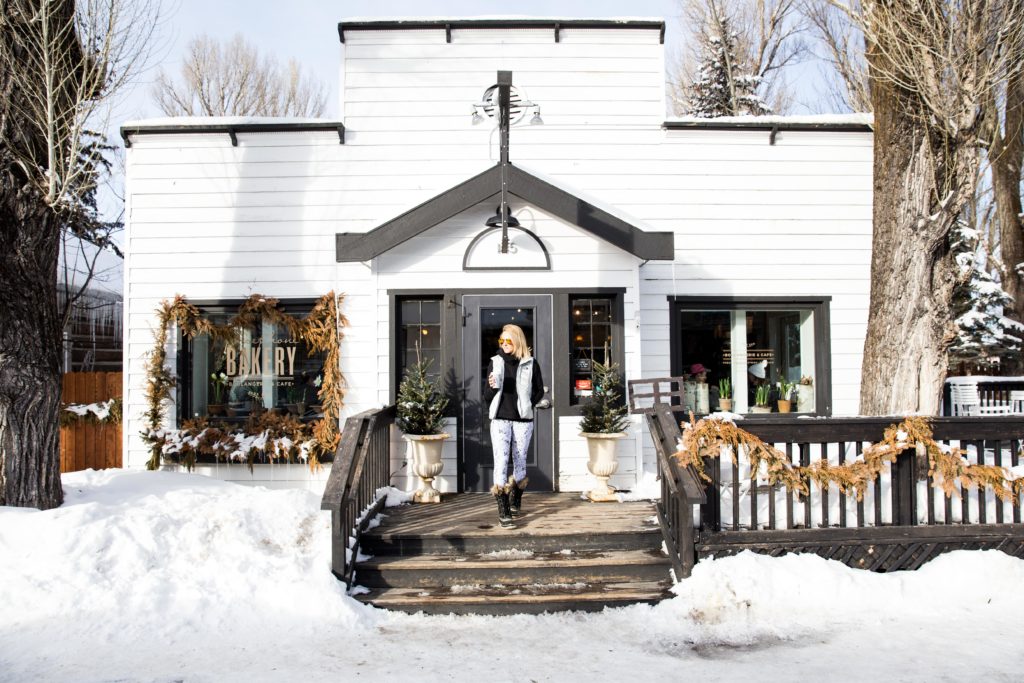 (Wearing: Entire outfit from Chelsea Collective)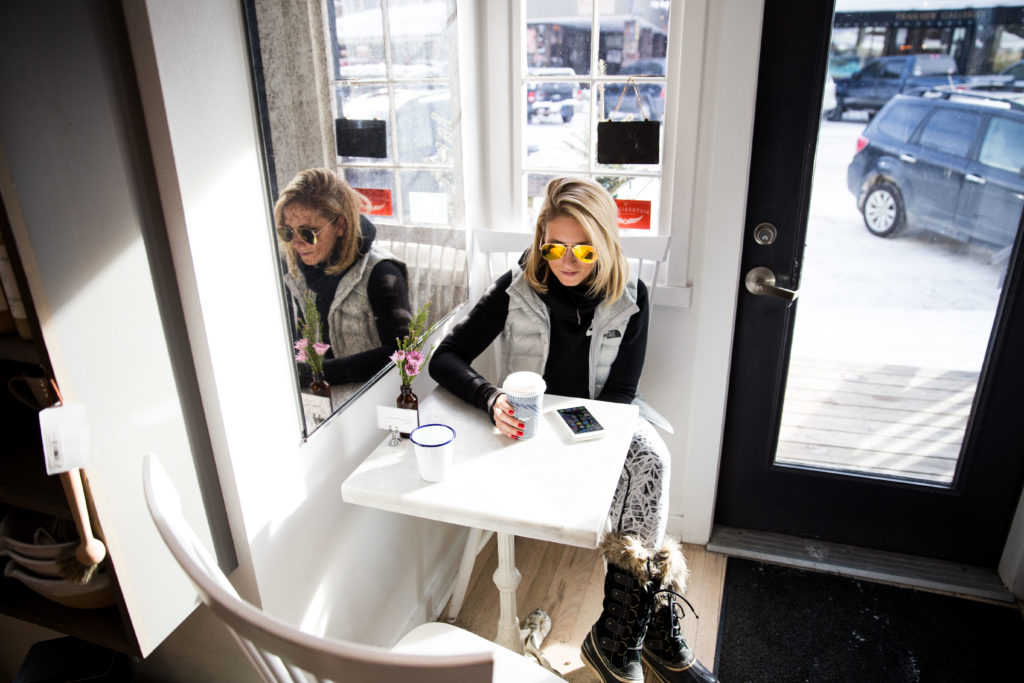 Persephone Bakery – OH MY GOD this place is unbelievably cute, has the best pastries and they even have BOOZY coffees. I think we stopped in every day of the trip! Must Try: Irish Coffee and the Spiked Hot Chocolate.
Teton Thai– You probably wouldn't think that Jackson Hole would be known for their Thai food but you would be totally WRONG. This little place is out of this world good. Must Try: Crying Tiger Beef, Panang Curry Salmon and the Pad Thai with Chicken.
STAY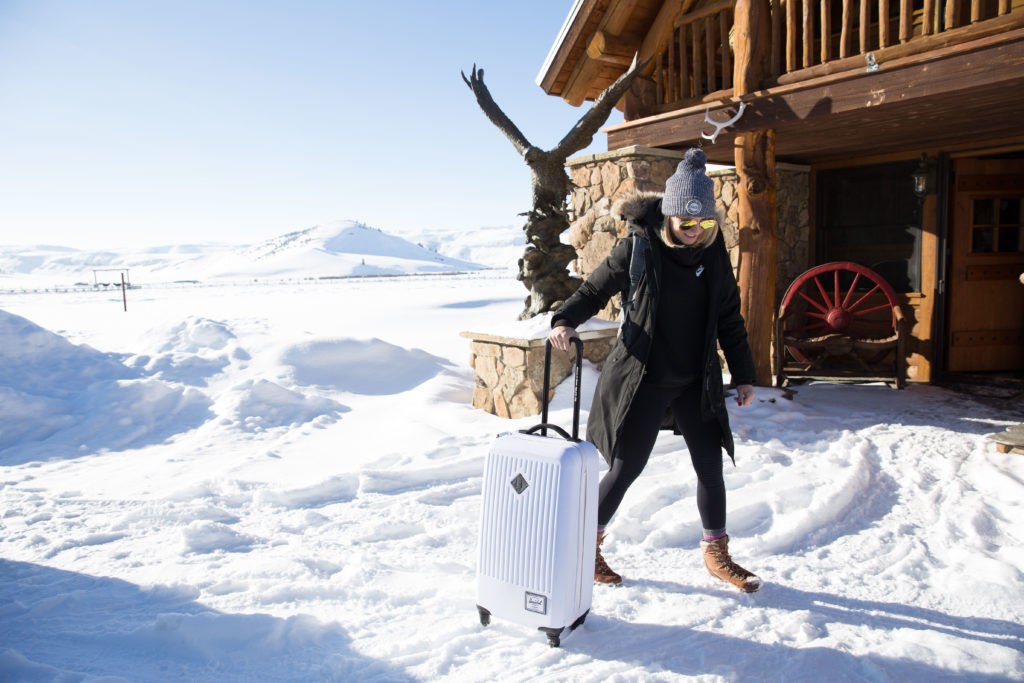 (Luggage- Herschel, Beanie- Herschel, Jacket- Canada Goose)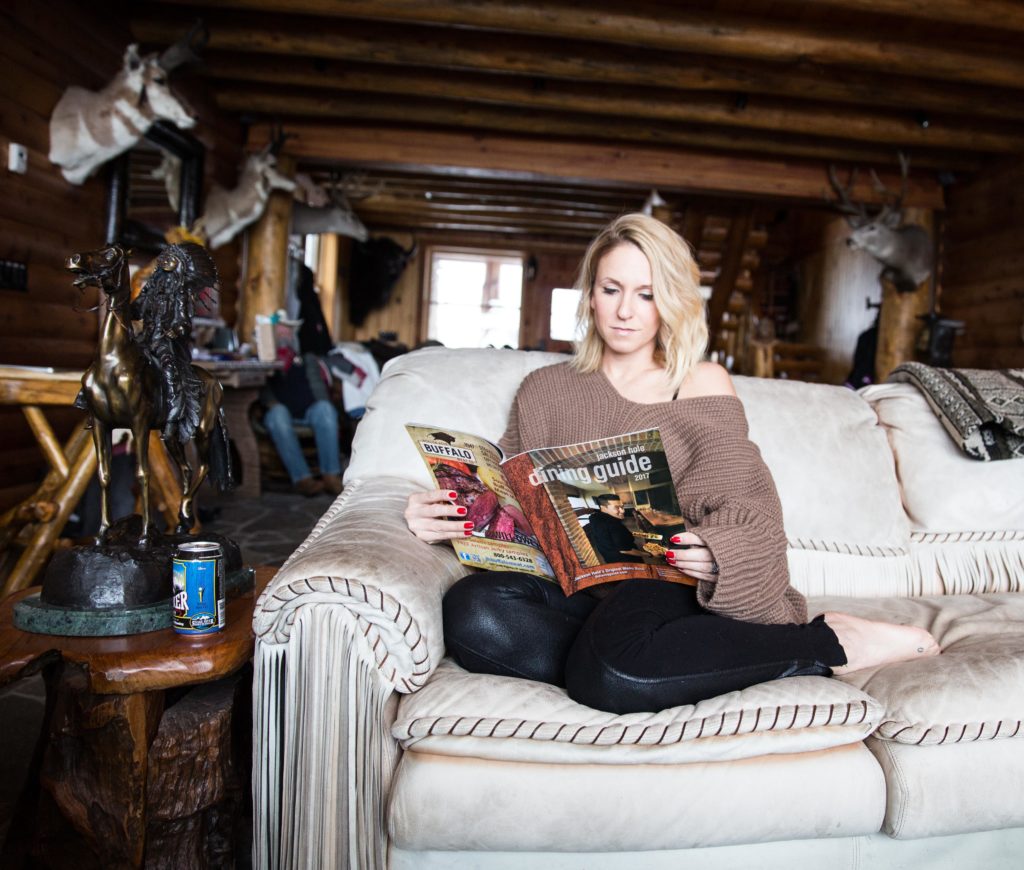 VRBO – Your best bet, if you are going with a group, is to rent a vacation rental home by owner. You get the best bang for your buck and you are able to experience Jackson like a local. We rented this luxury cabin on the Elk Refuge (which is unheard of) and we had the best time cooking in the gigantic kitchen, cozying up by the fire and watching the wildlife roam by in the mornings. Check out our house here.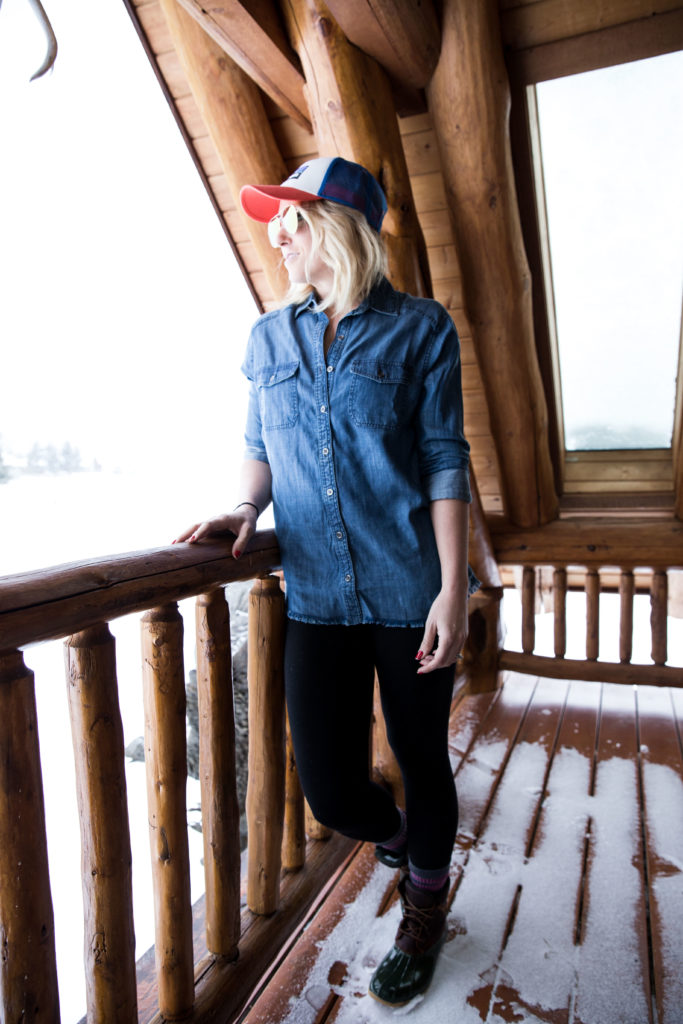 (Wearing: Denim Top-Scheels, Leggings-Scheels, Boots- Scheels, Socks- Scheels, Hat- Scheels)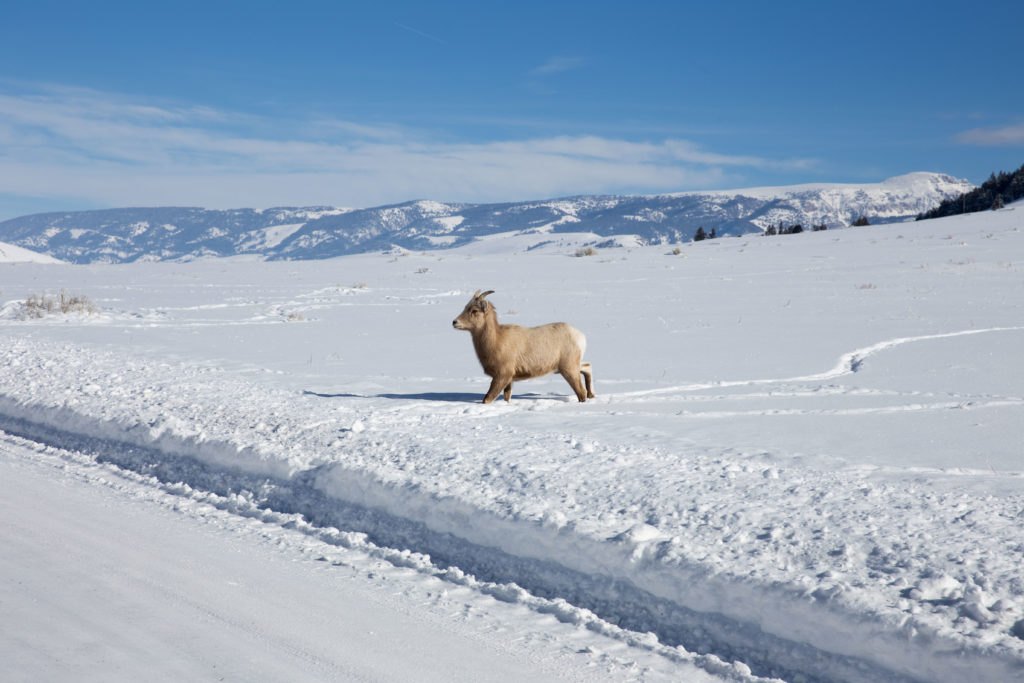 Hotels– The last time we visited Jackson Hole, we stayed at The White Buffalo and loved it but I have heard great things about The Four Seasons at Teton Village and Hotel Jackson.
DO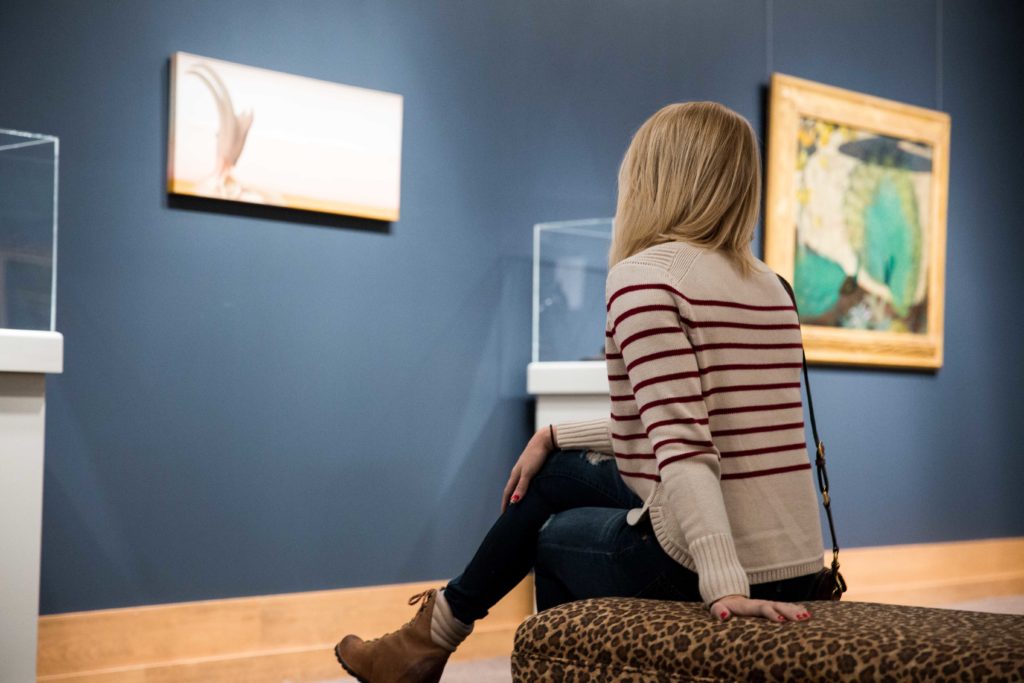 (Wearing: Sweater-525 America, Denim- South Moon Under, Boots- Sorel)
National Museum of Wildlife Art– If you love art then you need to check out this museum. The gallery is filled with tons of gorgeous paintings and sculptures of beautiful wildlife. My favorite was the Georgia O'Keeffe!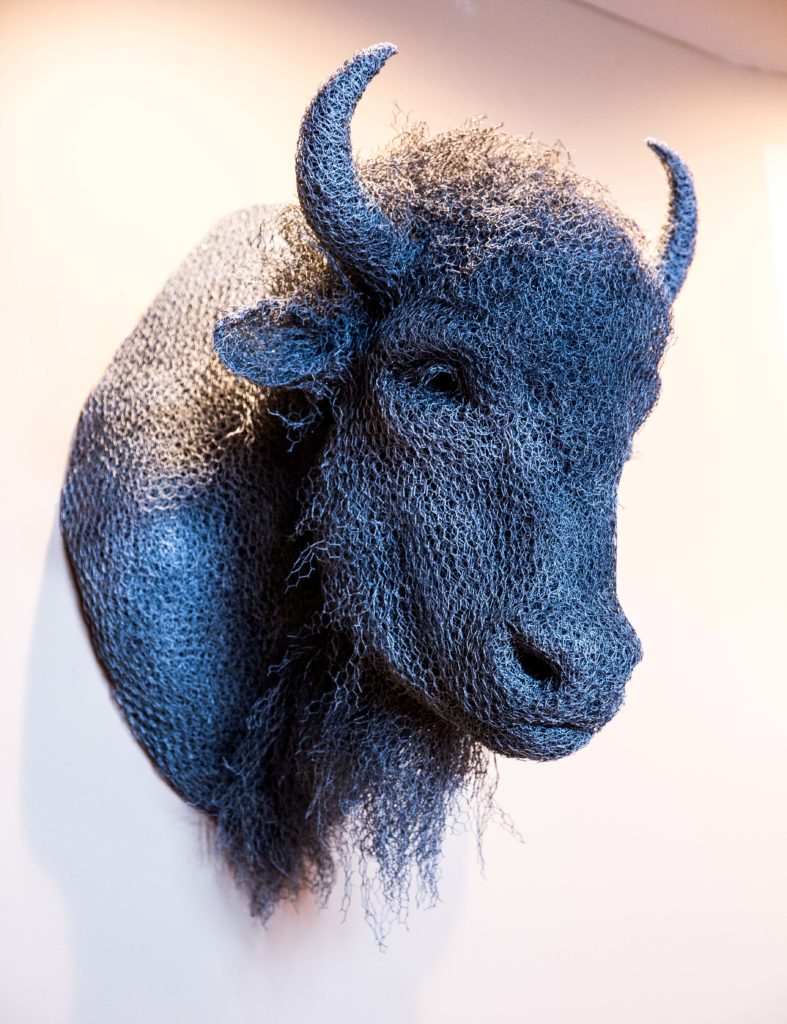 Spa- Relax and let all of your worries slip away with a massage or facial at one of these top-rated spas: Body Sage Spa at The Rusty Parrot, Spa at The Four Seasons, and SpaTerre.
Shop-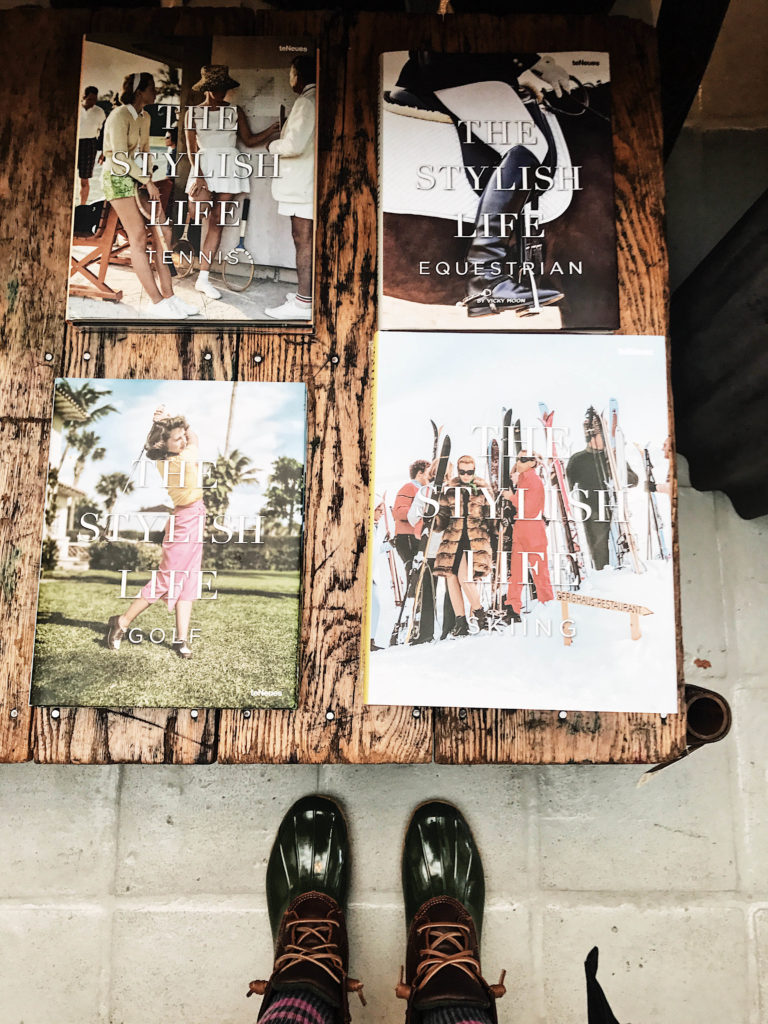 Made Jackson Hole- This little shop had the cutest gifts and cards galore. I have seriously never seen so many great cards in one location.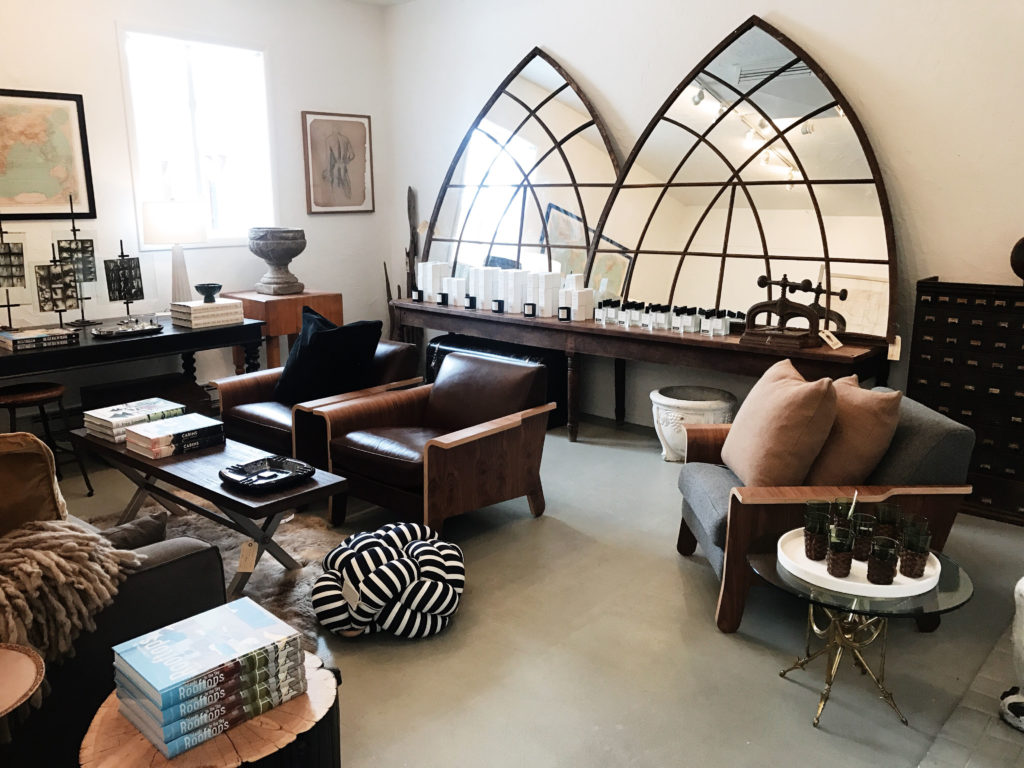 Mountain Dandy Showroom– This was my favorite shop I visited during my stay. While it is a home decor store geared towards men, I was in love with everything in the store. A must visit when you are in town!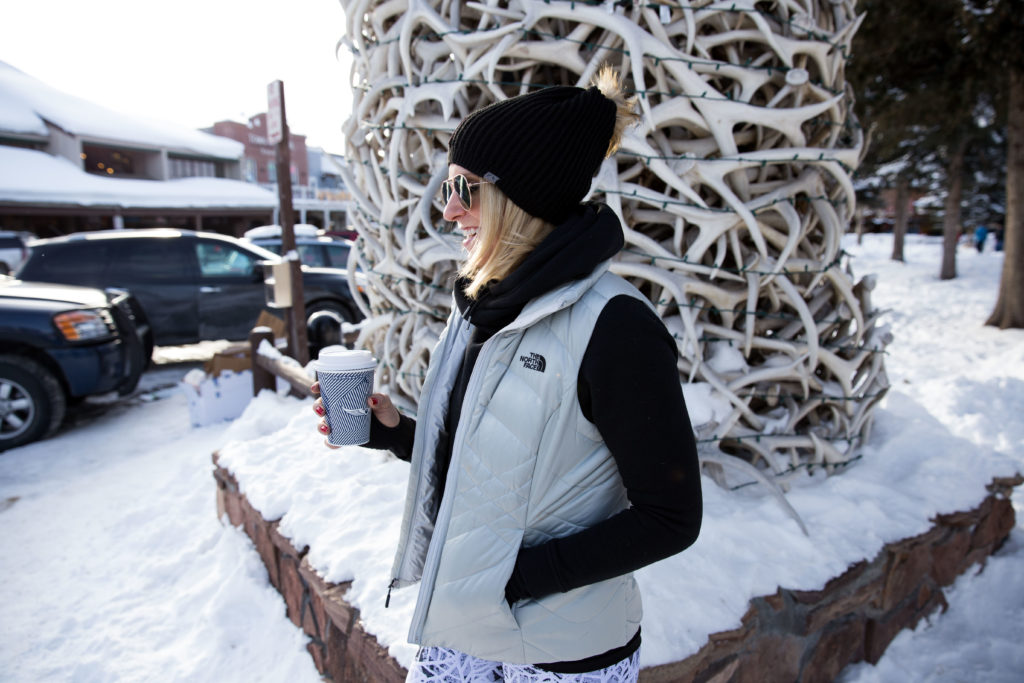 Downtown Jackson– You really can't go wrong with any of the stores in Jackson Hole. They are all full of unique gifts and fun souvenirs!
Gym-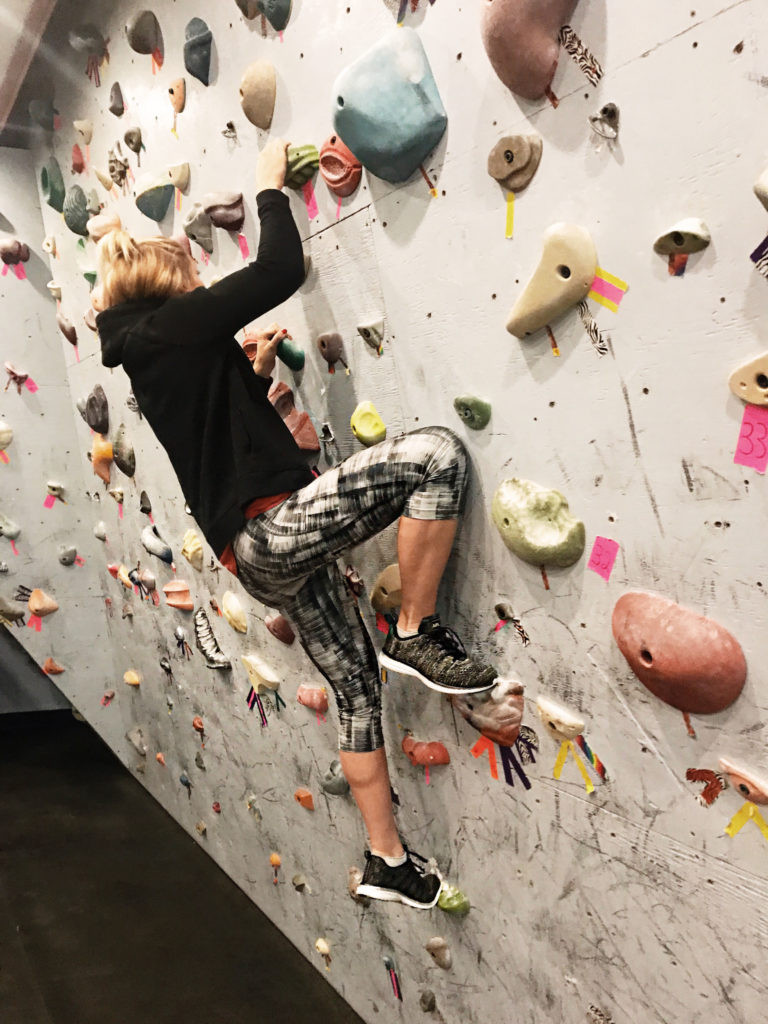 (Wearing: Leggings- Scheels, Shoes- APL, Sweatshirt- Scheels)
Teton Sports Club– I can't go too long without getting in a workout so when we were visiting we dropped in for a sweat sesh. This gym has everything you need. We are talking all the equipment you could possibly need in a gym, plus a Crossfit box and a climbing wall! Highly recommend this place!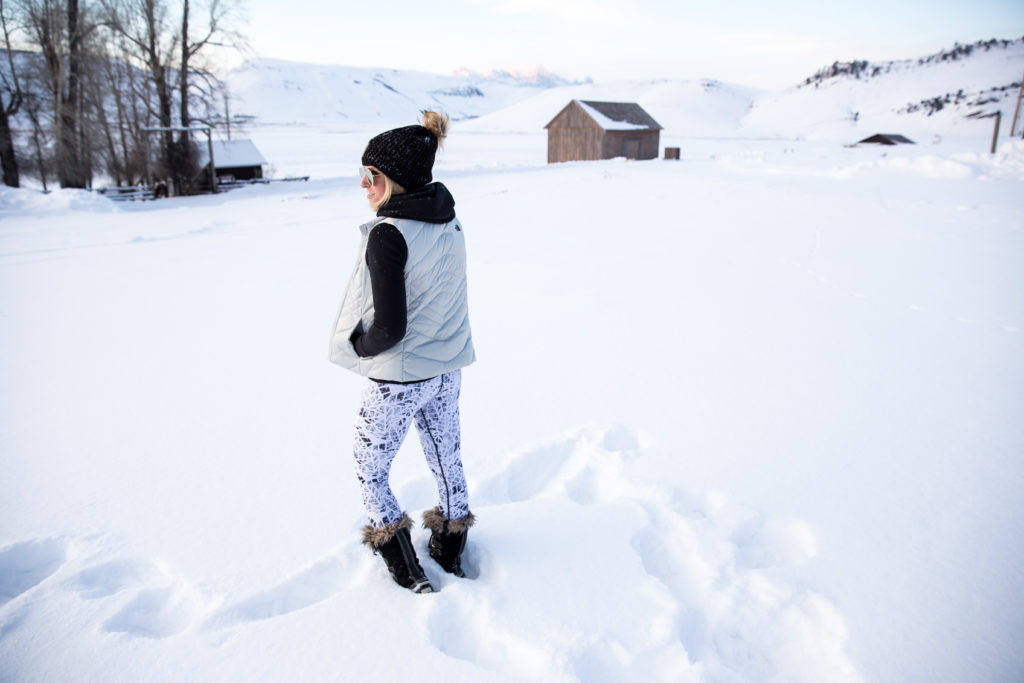 I hope that you put Jackson Hole on your visit list because I think you will fall in love just as much as I have. Check back here soon because I am in the process of putting together a video from the trip and I can't wait to share it with you!
xo
Sarah
This post was written in collaboration with Scheels.