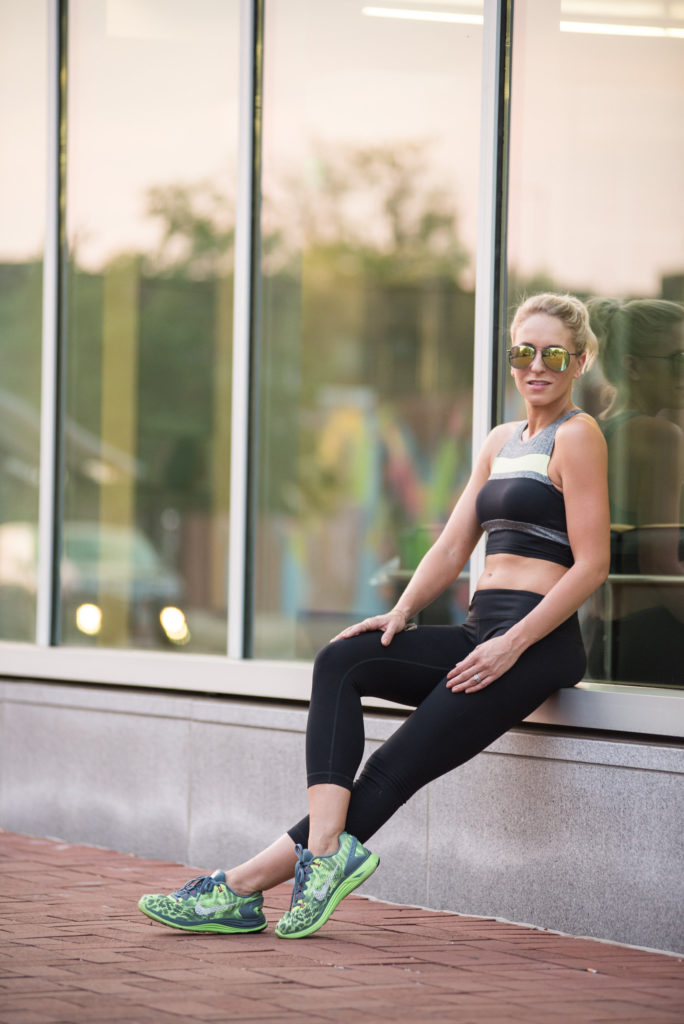 What if I told you that a there was a pair of leggings out there that would help you improve your fitness performance and also reduce cellulite? Would you call me a crazy liar? I wouldn't blame you because that was exactly my reaction when Vimmia called me up to tell me about their Vimmia X line, that claims to do just that. It just sounded way too good to be true but after I put them to the test I was pleasantly surprised that these leggings actually DO live up to their name.
I try to get in a workout 4-5 days a week, which means I usually end up wearing my workout clothes for the majority of the week. Since I have found myself living in my activewear over the past few months, my fitness collection has at least doubled in size. Most of the pieces being from one of my favorite fitness brands, Vimmia Active. The thing I love about Vimmia's line is that they design their clothing with fashion forward and active women in mind. Their gear is comfortable, stylish, fits like a glove and always stays in place when working out. There's nothing I hate more than wearing leggings that I constantly have to pull up because they are sagging or hitting me in the wrong place causing the dreaded muffin top. I know when I put Vimmia on that they the only thing I will have to worry about is the intense workout I am about to endure.
Now back to these miracle leggings. Vimmia took all of the amazing attributes from the activewear they have created and then sprinkled fairy dust on them to give them magical fitness powers.  Well it may not be fairy dust that they use but they do use a state of the art technological yarn that has been proven to show higher thermal efficiency and better thermal homogenization than garments made with polyester or nylon.  Vimmia X leggings are known for their 4-way stretch, moisture wicking, high denier allow for superior snap back, and best of all enhanced performance, quicker muscle recovery and cellulite reduction!   VIMMIA X utilizes infrared technology in intelligent yarns to better transform body heat into energy, maximizing exercise benefits before, during and after your workout. Sounds like a dream right?
Since I have been able to put these leggings to the test over the past couple weeks, I can report that they do exactly what they say. My workouts have felt great, so great that I have even found myself going the extra mile ( literally). While the verdict is still out on the cellulite reduction, I have noticed my skin is smoother after wearing the leggings for an extended period of time. To obtain the cosmetic benefits stated, it is recommended to wear the leggings for at least 6 hours a day for 30 consecutive days. I haven't been able to put that kind of time commitment in yet but I don't see why I wouldn't be able to wear my leggings for a straight month. Anyone else want to join me in a 30 day Vimmia X challenge? Scoop up a pair for yourself at Carbon38 and let's put these leggings to the test!
Wearing:
Top- Forever21 (similar here)
Leggings – Vimmia X
Shoes – Nike (similar here)
Sunglasses – Forever 21
Photos by Elliott O'Donovan