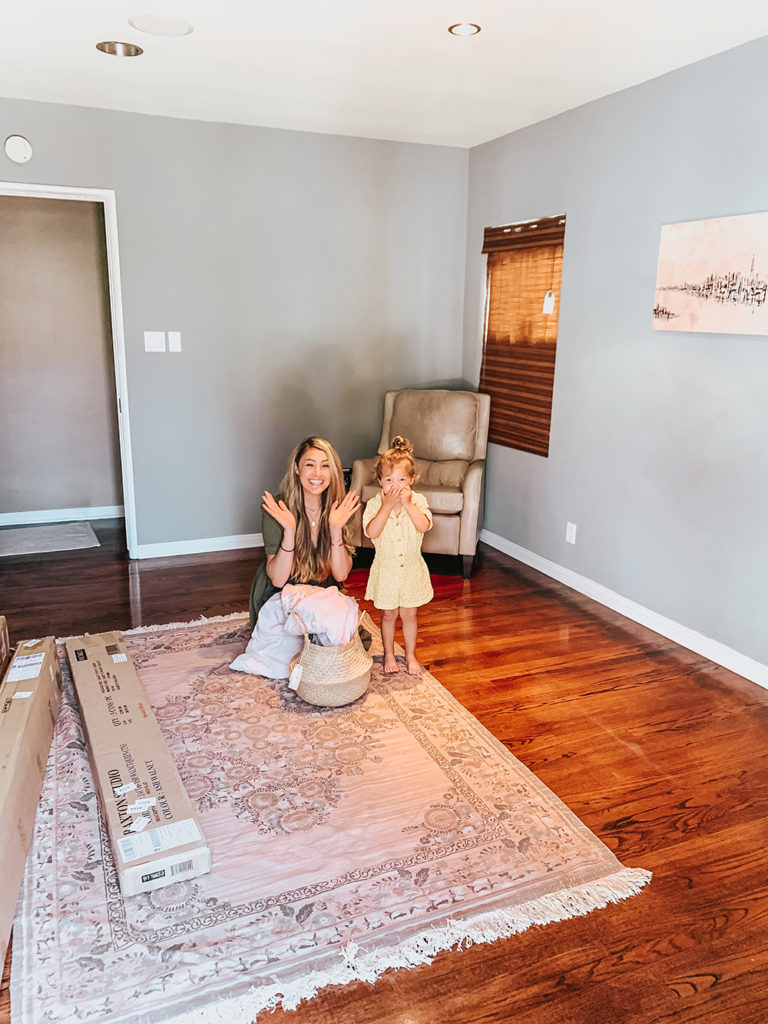 Welp this post is long over due. The makeover, the post, everything, But that's life as a mom. I weigh my priorities and our poor little guest room was the last on the list when moving in just over a year ago.
Fortunately, my husband's parents were coming to visit for Adaline's 2nd birthday which gave me the motivation to get in there! I executed from scratch in less than one week and I must say that I am quite impressed with how it turned out considering the little time I had in my days. We still have a lot of work to do including painting the walls and changing out the curtains to shutters but hey, one step at a time. I have potty training a temper mental two year old on the top of the list with a much needed vacation maybe, hopefully somewhere down the road.
I wanted to go for a clean, California style look. Fresh crisp white with touches of light pink and green. Of course the guest room also acts as our peloton station so we had to work around it. Tight spaces here in LA, but we do what we can. The first piece (other than the bike) that made its way in to the room was the bed. We got one of those fun bed in a box from Allswell which was so easy to order, receive and assemble. No wonder why it is all the rage, and they live up to the expectation. All the bedding came from Allswell as well which I have been debating on stealing for our room! I love the crisp linen which feels so luxurious and soft yet looks so crisp and clean. I plan to add a few more head pillows but I'm happy the way the textured accent pillows complete the look and tie in the pink rug and throw.
The two steals of the show were the pink chair and bed frame which I'll link below along with the rest of the details. But both were under $290. I heard mixed reviews on the bed frame and how sturdy it can be. No complaints so far here, however the frame does not get daily use so I would probably not recommend for the master based on reviews. To finish the room a fig tree was a must for that complete California look, plus it takes the eye away from looking straight at the peloton bike as soon as you walk in 😉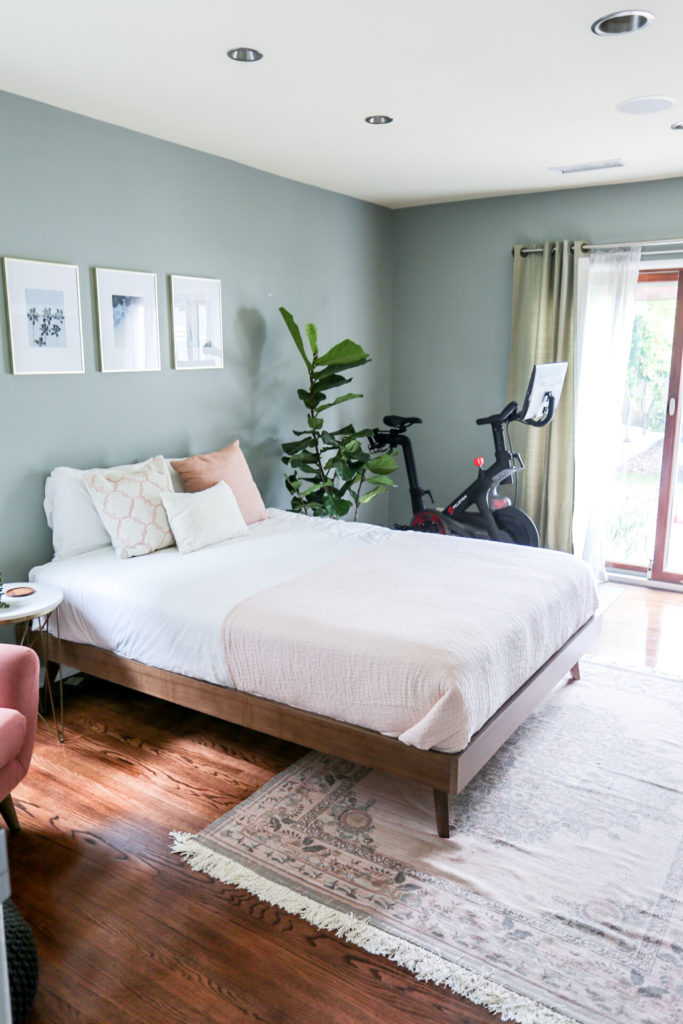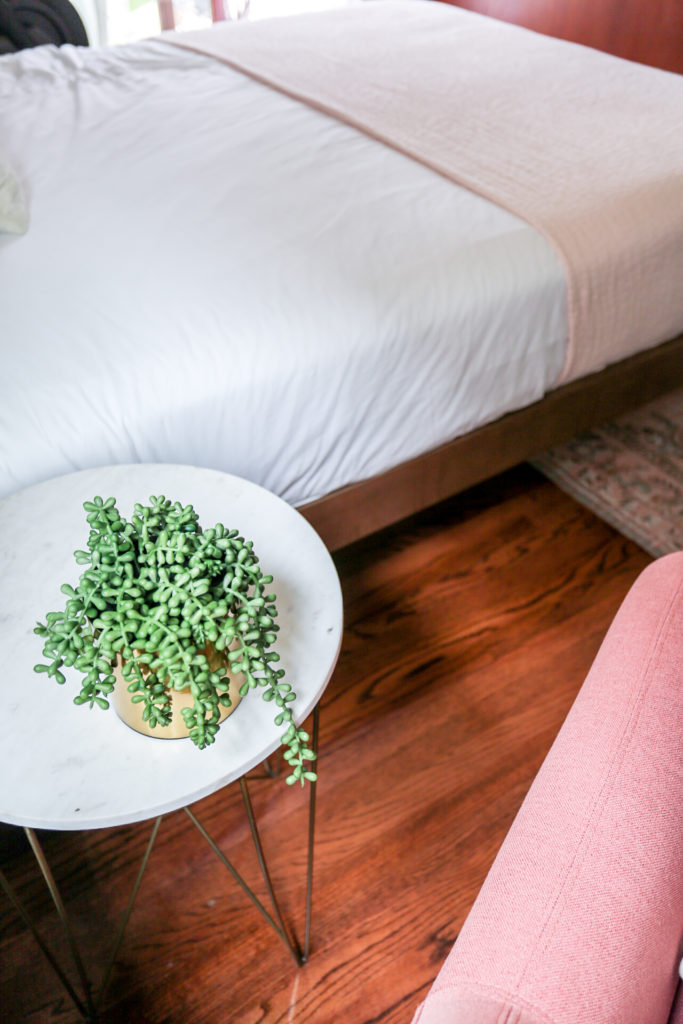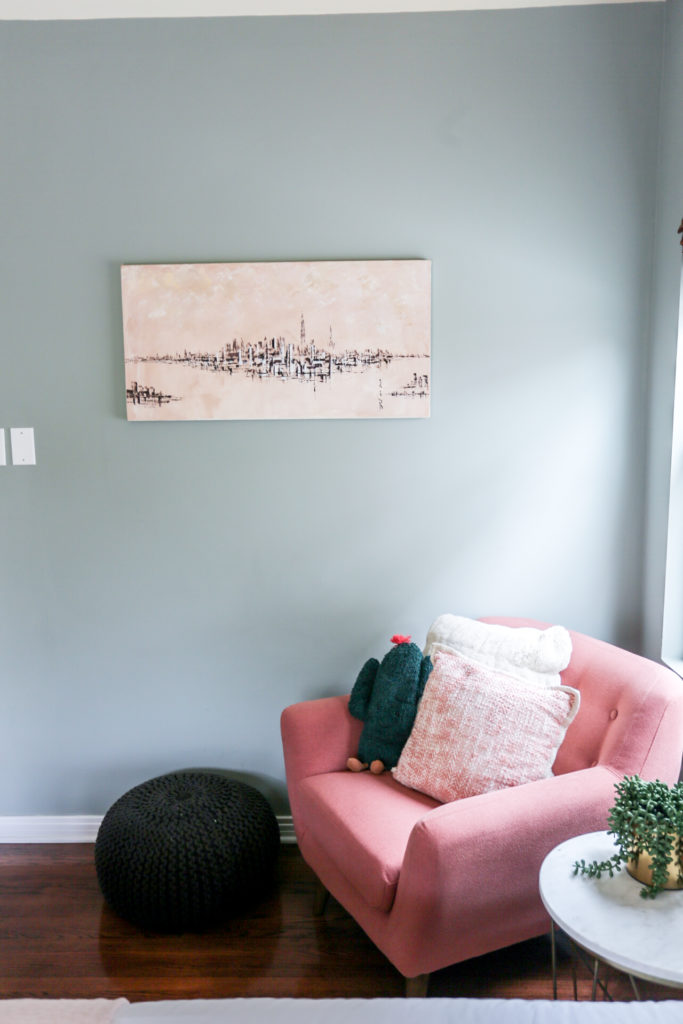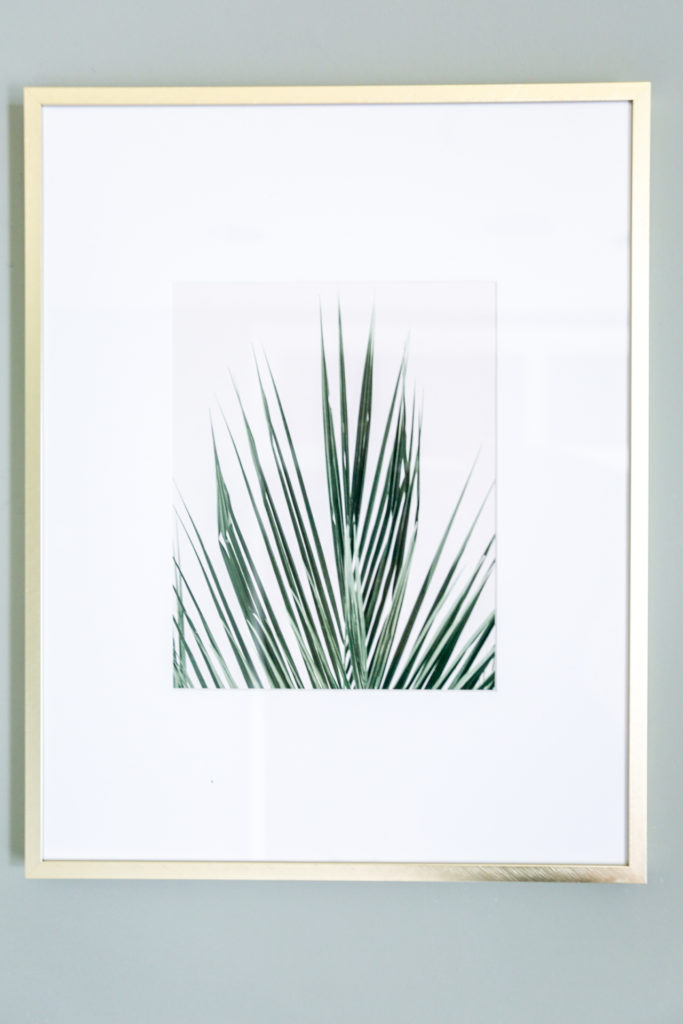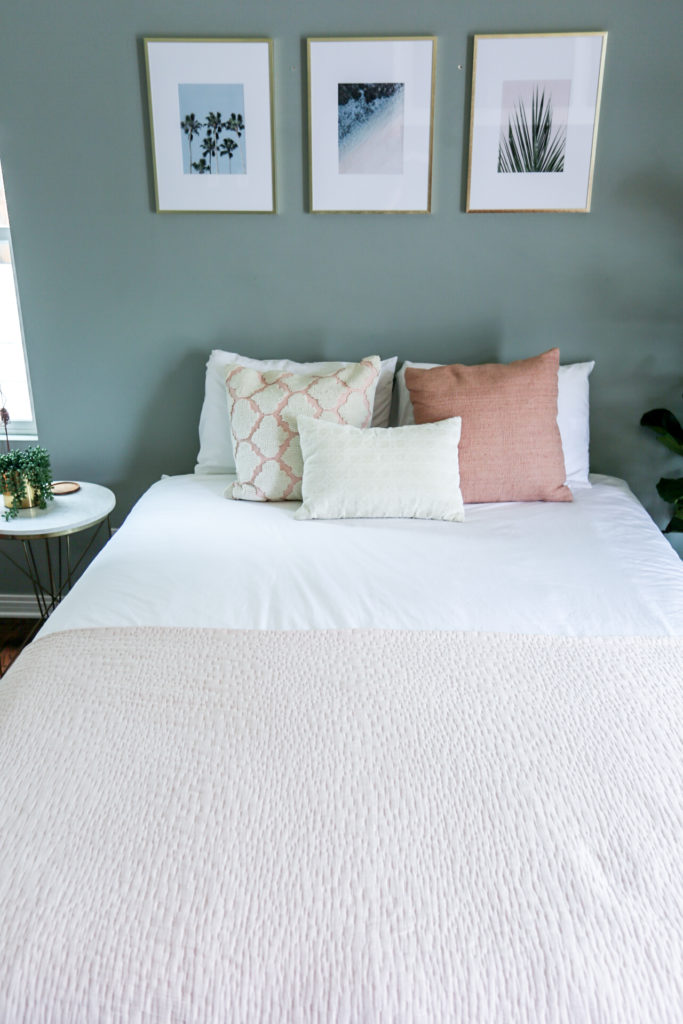 Bed: (Allswell); Bed Sheets: (Allswell); Blanket: (Allswell); Pillows: (Allswell & Target); Bed Frame: (Overstock); Picture Frames: (Target); Beach Prints: (Etsy); Accent Chair: (Houzz, sold out – similar here); Accent Table: (Target); Faux Palnt: (Target); Rug: (Urban Outfitters, sold out – similar here).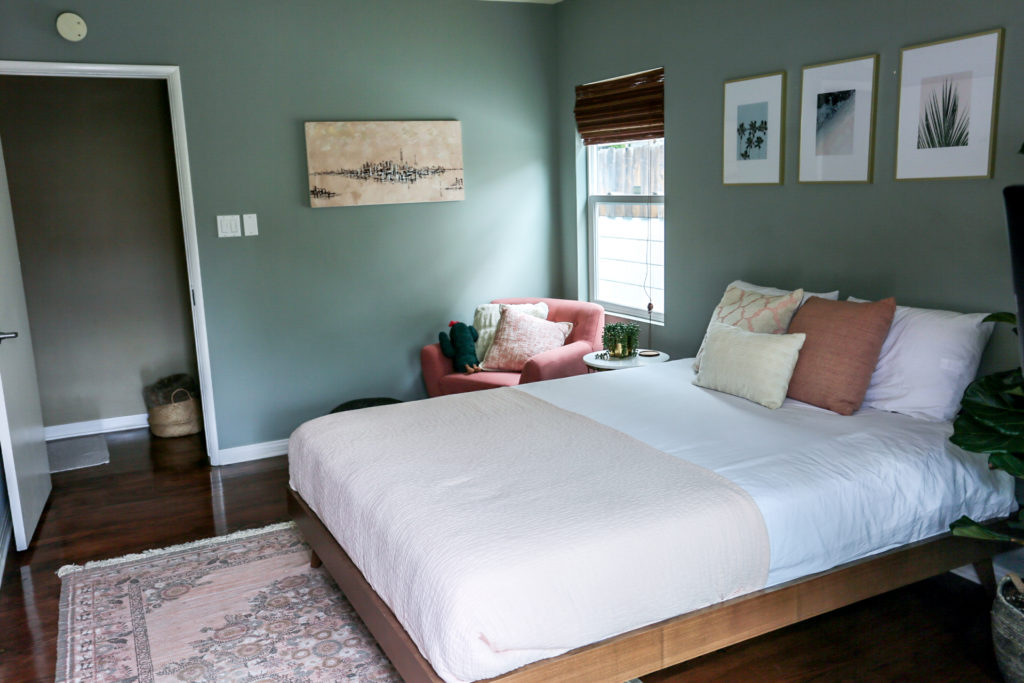 xo
Michelle