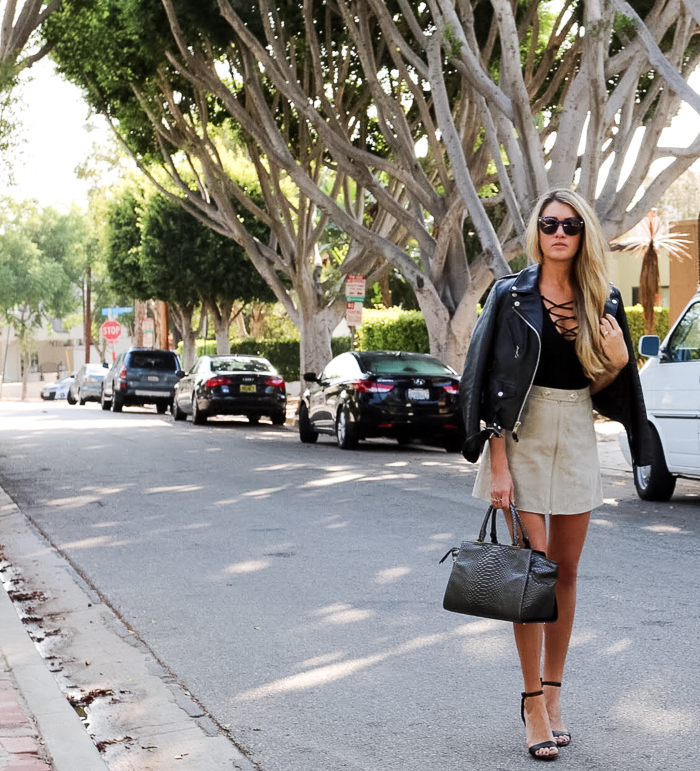 Now that we have officially embraced fall and all it's glory it is time to talk about how to dress in between that transitional period. You know … when it's still pretty warm out but you are super antsy to wear the latest fall trends.
Well now is the time to pull out those fall transition pieces. It doesn't necessarily need to be layering pieces, but pieces you could wear now and later into the fall and even winter. Skirts have been a big deal in the fashion game lately. They are easy to wear and oh so comfortable. But let's think beyond this and why it's such a great investment. It's the perfect fall transition piece because you can wear it with tights and booties in the colder days, paired with a cozy sweater or blazer on top … no brainer.
These are the pieces I'm talking about that are perfect to transition in to. I found this suede a-line mini skirt at Top Shop the other week, actually I didn't find it .. it was faced out in front of me as soon as I walked in. You could call it a sign from above or perhaps a very strategic visual merchandising placement, but regardless I instantly knew I needed it and that's what is important.
Blazers, leather jackets, denim shirts … all good transition pieces as well. They are perfect layering pieces that can easily be taken on and off when needed. It gives your look that extra styled element to take your outfit from "ok" to perfection.
Now bring on the cold weather!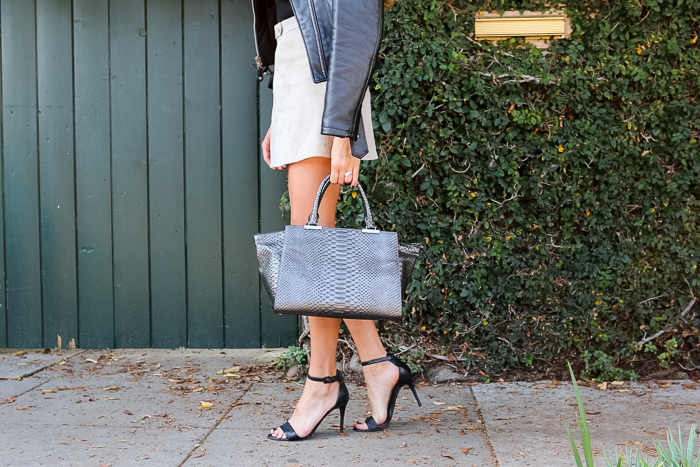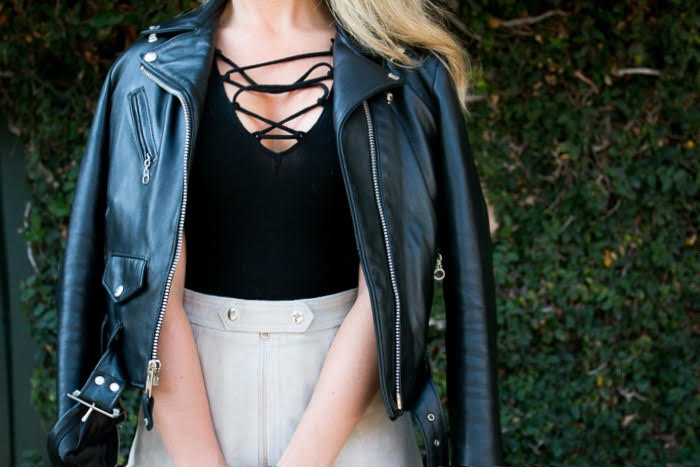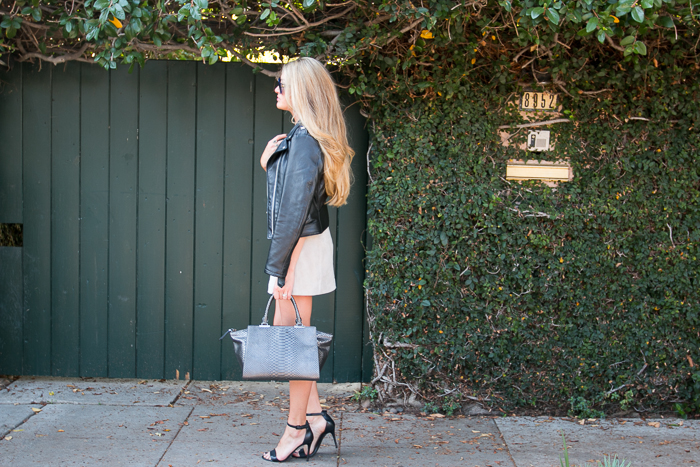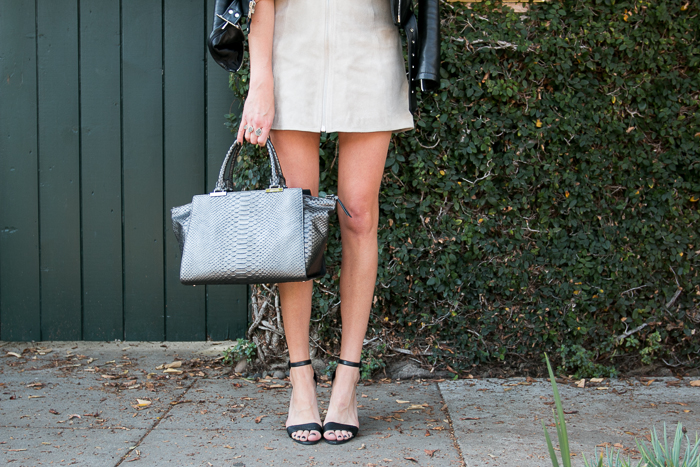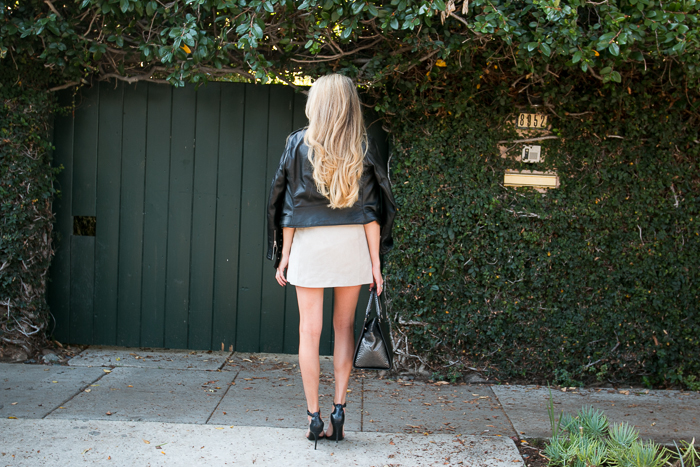 Wearing: Top – Reformation (sold out, similar here); Skirt – Top Shop; Leather Moto Jacket – Schott NYC; Bag – Henri Bendel; Shoes – Vince Camuto; Ring – Kendra Scott


xo
Michelle