Fall is finally here and I couldn't be more ready for cozy sweaters, cool air and all things made with apples! There is just something about baking with apples that warms up your entire home. Since going gluten-free, I've had a hard time missing out on my favorite desserts. Especially apple pie and apple crisp, which are two of my all-time favorites. This year I decided that I'm no longer sitting dessert out, there has to be an alternative! I just took my old trusty apple crisp recipe and substituted the ingredients with flour for gluten-free alternatives. It was actually super simple and you would hardly know you are missing out on the gluten!
You can't have apple crisp without a cocktail, I mean you could, but it just wouldn't be right. I paired this dish with an apple cider Moscow mule that is absolutely delicious. Serve this on its on at your next party or pair it with your gluten-free apple crisp and I promise your guests will be singing your praises!
Make life even easier and order all the ingredients listed below from www.peapod.com. They make shopping with a gluten-intolerance super easy with their nutrition filters and it couldn't be more convenient that they deliver all of your groceries right to your doorstep! Everything you need for fall recipe inspiration is on Peapod too! Use code 52Thursdays20 for $20 off your order over $75 plus free delivery for 60 days!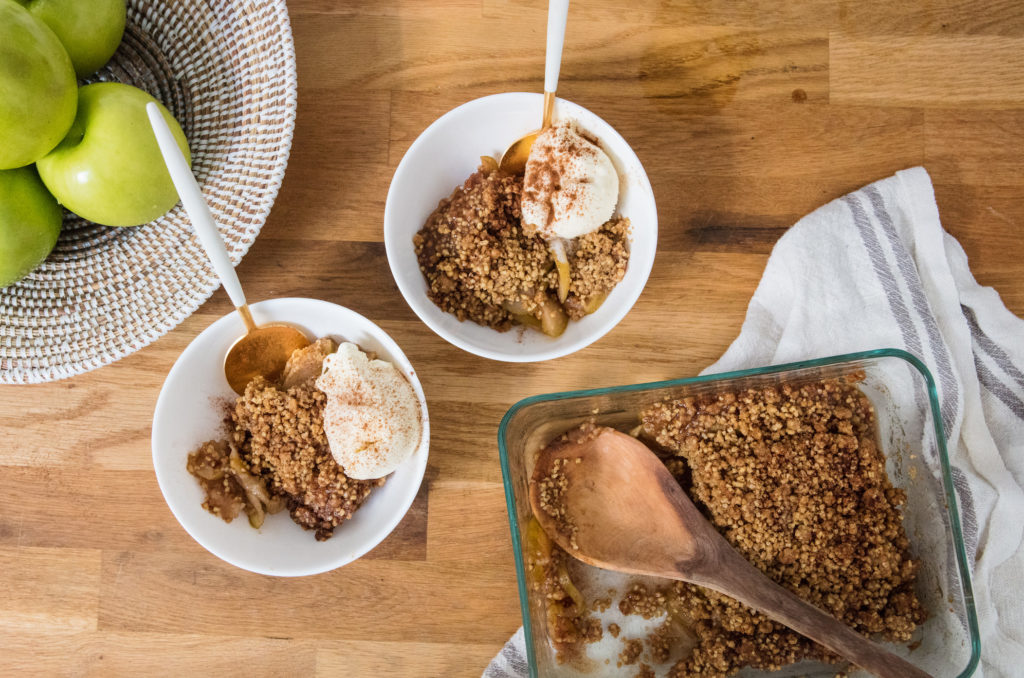 Apple Crisp Filling

4 Granny Smith Apples – Quartered and sliced 
2 tablespoons of lemon
1/4 cup of honey
2 teaspoons of corn starch
1/2 teaspoon of cinnamon 
1/4 teaspoon of nutmeg
Crumble 
1 cup rolled or steel-cut oats (gluten-free)
1 cup gluten-free flour 
1/4 cup chopped walnuts
1/2 cup light brown sugar
1/4 teaspoon table salt
4 tablespoons of unsalted butter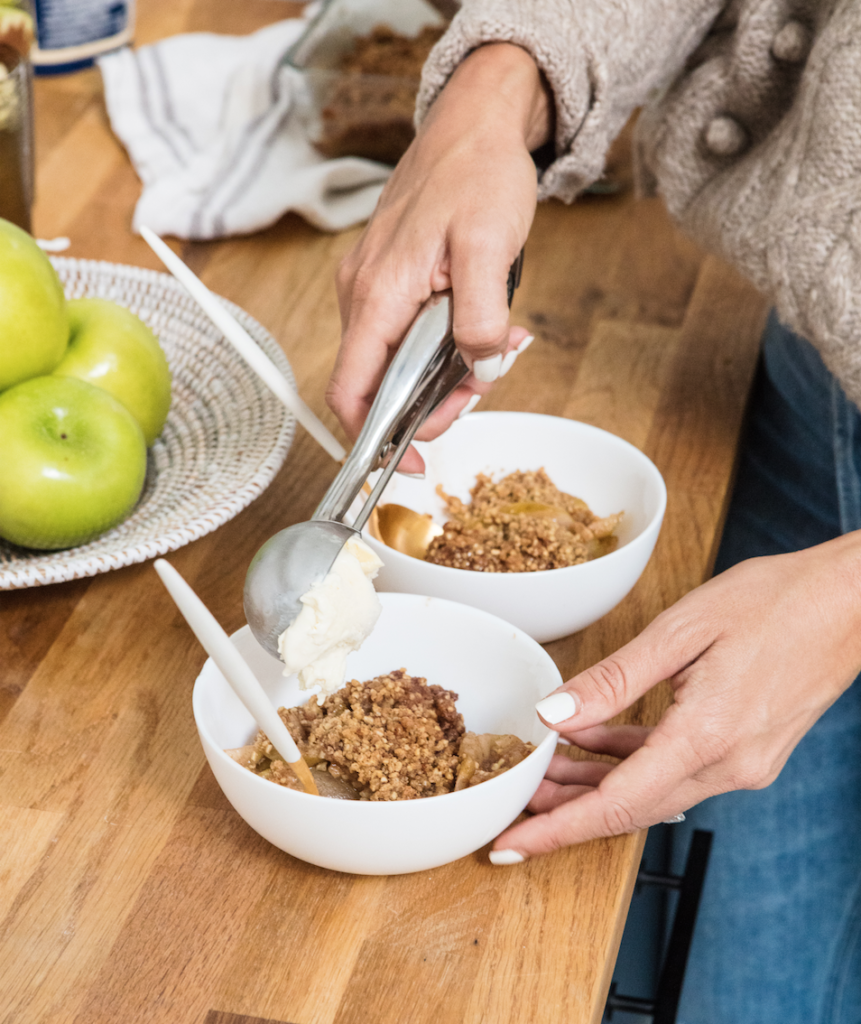 Instructions:
Preheat oven to 375.
Slice apples add them to bowl
Add the rest of the ingredients from the filling recipe into the same bowl
Mix until all apples are covered in the ingredients
Add topping ingredients into a separate bowl
Melt butter and add to the toppings bowl and mix until it looks like a crumble
Add filling to a pyrex (or something like it) baking dish
Add topping and spread on top
Bake for 35 minutes or until golden brown and bubbly
Add ice cream or whipped cream and enjoy! Apple Cider Moscow Mule 

2 oz ginger beer

1.5 oz of Titos Vodka

.5 oz of lime juice

2 oz apple cider

Sliced apples for garnish 

Add ice, stir, mix and enjoy!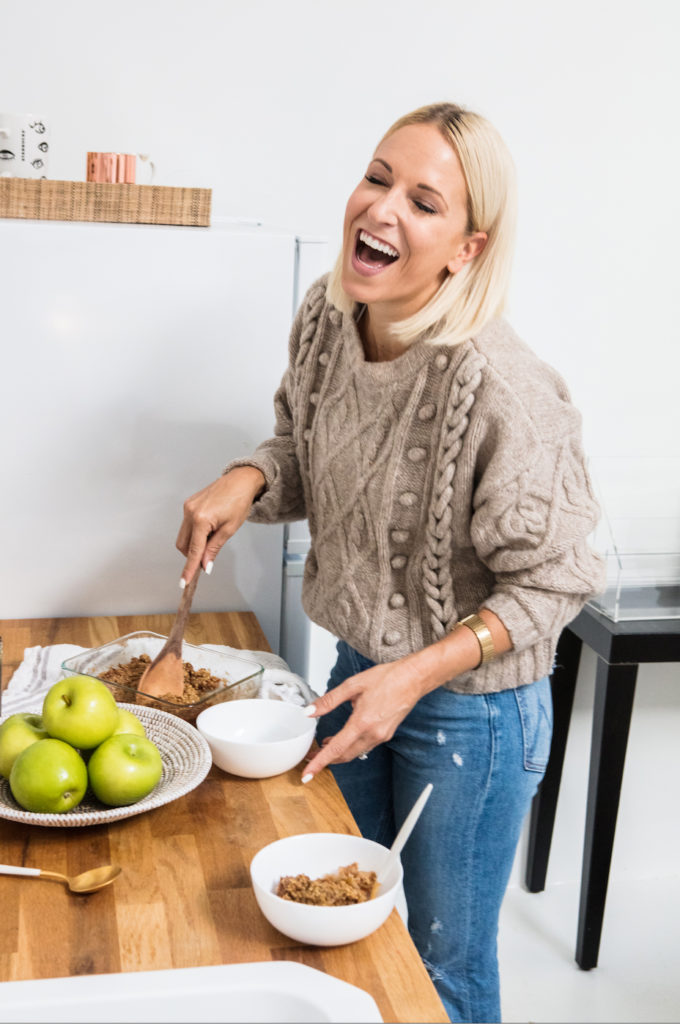 This post was sponsored by
Peapod Delivers
. All thoughts, recipes and photos are my own!
Happy cooking and let me know if you love these recipes as much as I do!
xo
Sarah