Spring is on the horizon and it's time to get your wardrobe prepped for it. While the weather has been acting slightly bi-polar over the past few weeks, with 70 degree days and now with a blizzard on its way, it has been making it increasingly hard to put together an outfit that makes any sense.  So instead of tearing your closet apart out of frustration, follow our tips to help you outfit plan like a pro, even with the changing seasons. To help you get dressed from now until bikini season, here are 5 style tips that'll make getting dressed a whole lot easier.
Get Creative With Your Layering: Prepare yourself for the temperature fluctuations by layering up. Since a dress is best suited to warmer weather, don't subject yourself to chilly temps. Toss on an oversized sweater for an extra dose of warmth. Or layer a turtleneck under your favorite tank or slip dress for the perfect transitional look.
Transition Your Footwear: Pair your favorite over the knee boots with a floral spring dress or your favorite skirt and a chunky sweater. Keep your legs warm while looking super stylish.
Trade in Dark Denim For Lighter Colors: Lighten things up a bit and swap out your dark washes for faded shades of denim. Even if the weather is feeling brisk, you will still look like sunny days are on the way.
Pair Open Toe Shoes With A Chunky Knit or Jacket: For a spring look, choose an open toed sandal, mule or peep toe bootie paired with an oversized chunky sweater or a fun fluffy jacket like the one pictured. Of course, these shoes are best worn on those warmer days not when we are expecting snow!
Start Mixing In Blush or Floral Fabrics: Florals for spring? Groundbreaking we know but nothing says spring like mixing in some updated floral pieces to update that winter wardrobe. Blush tones are also huge for spring, so add a dusty rose blouse or light sweater in your wardrobe and we promise you will be grabbing for it all spring long.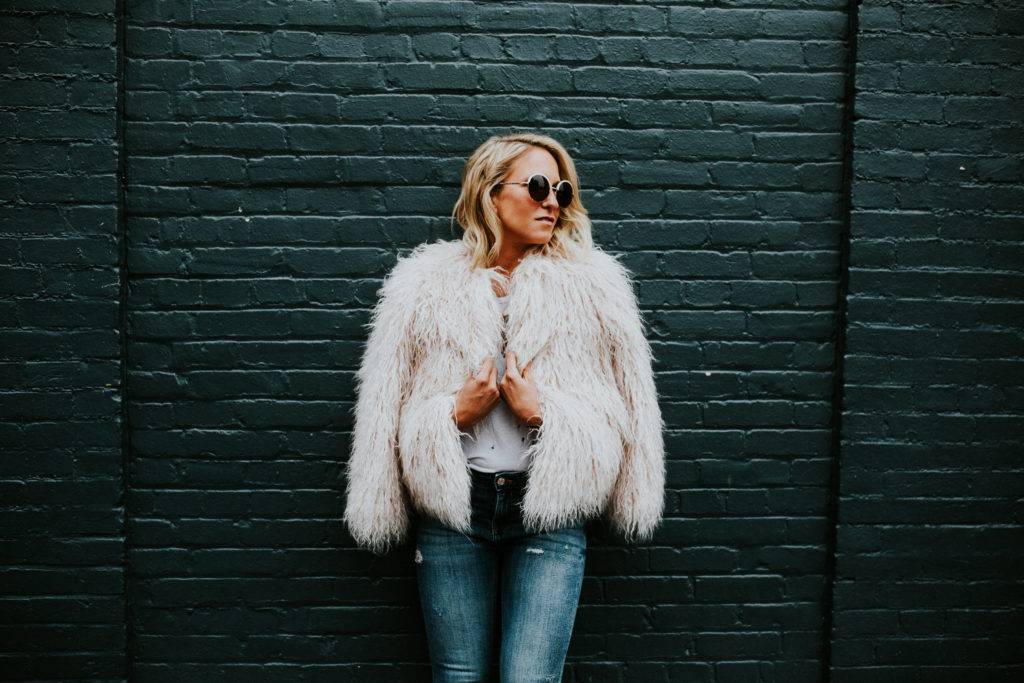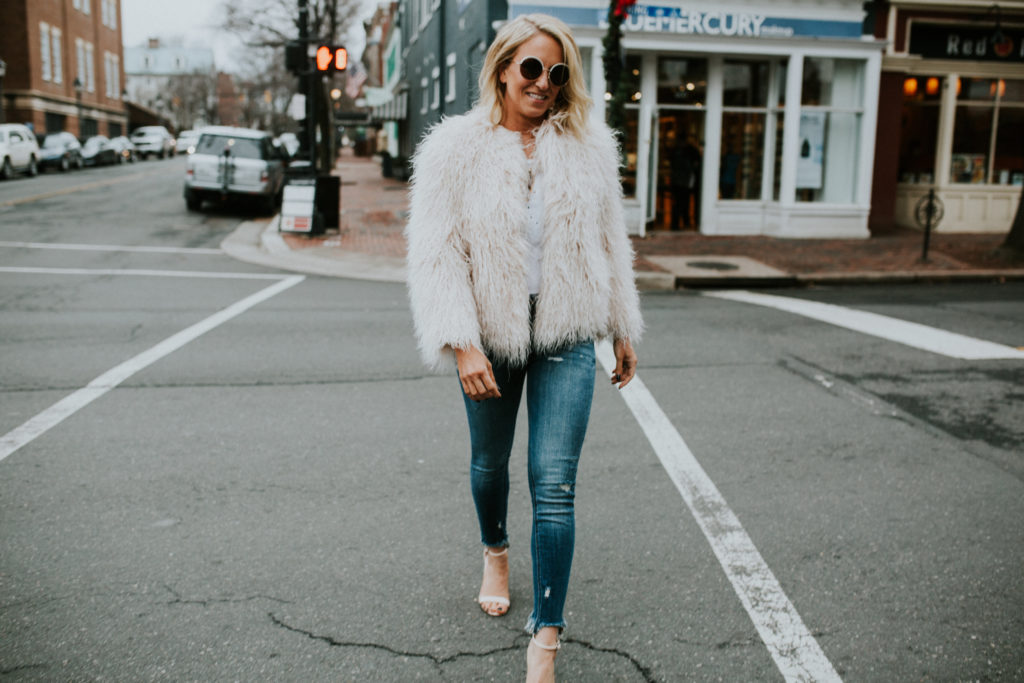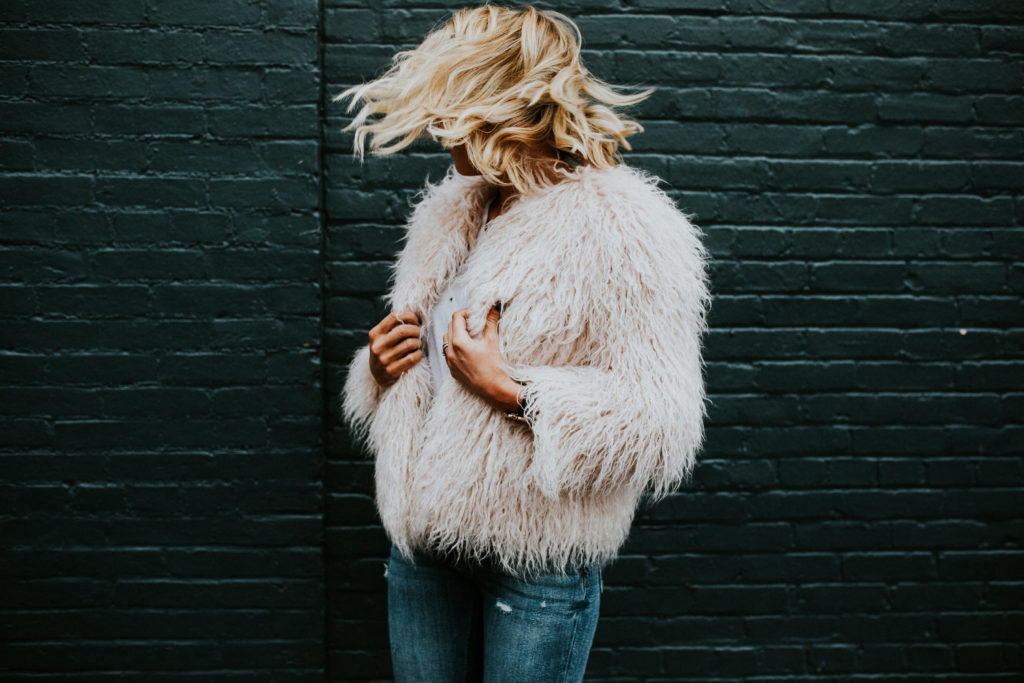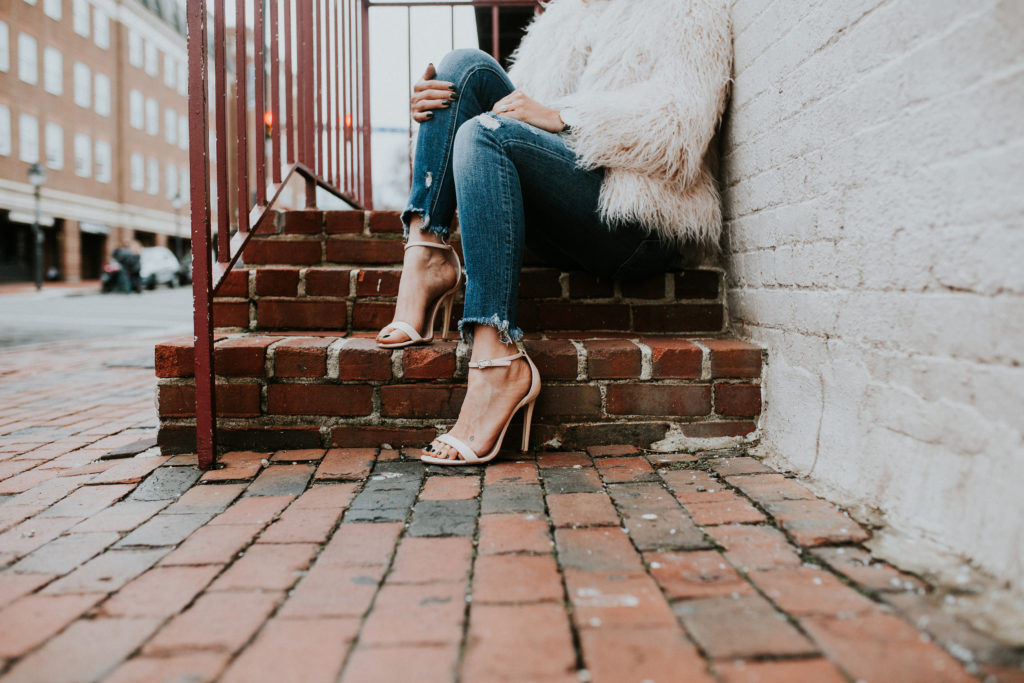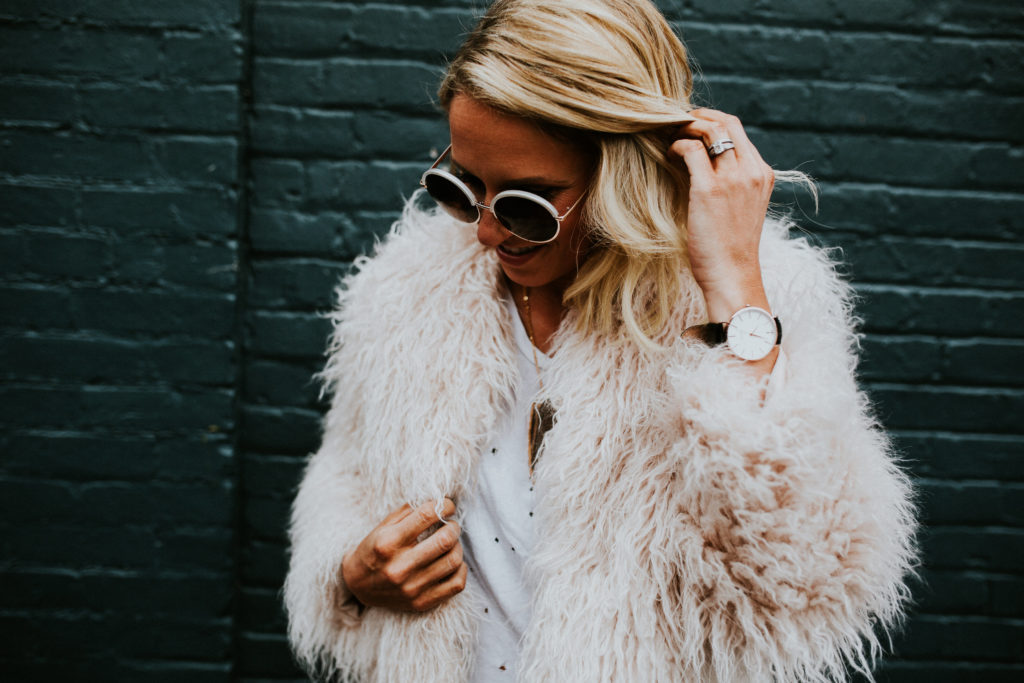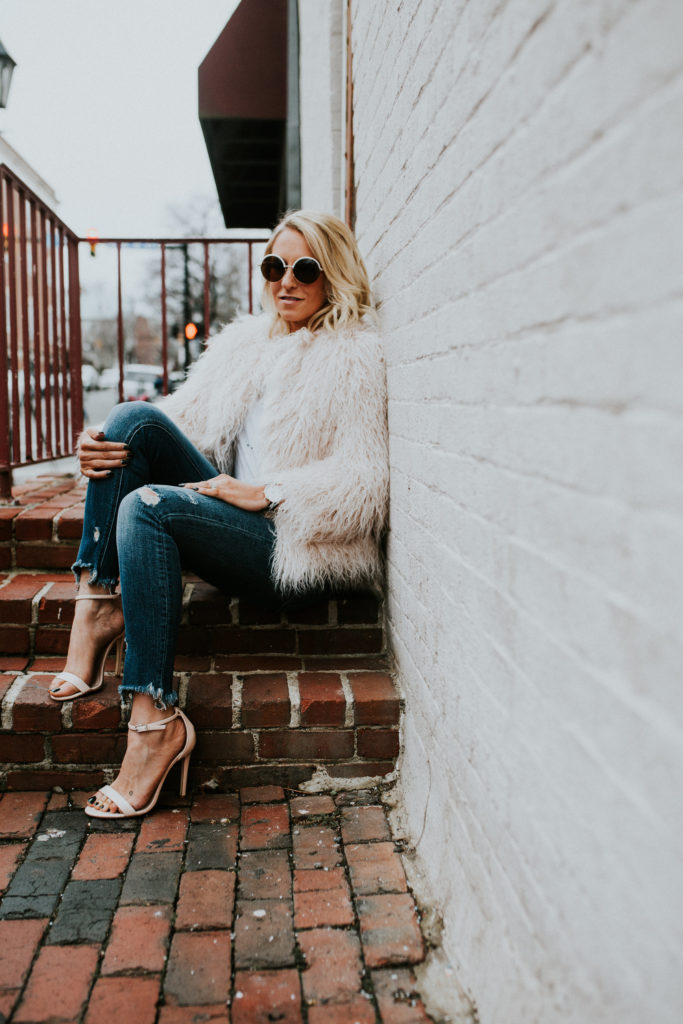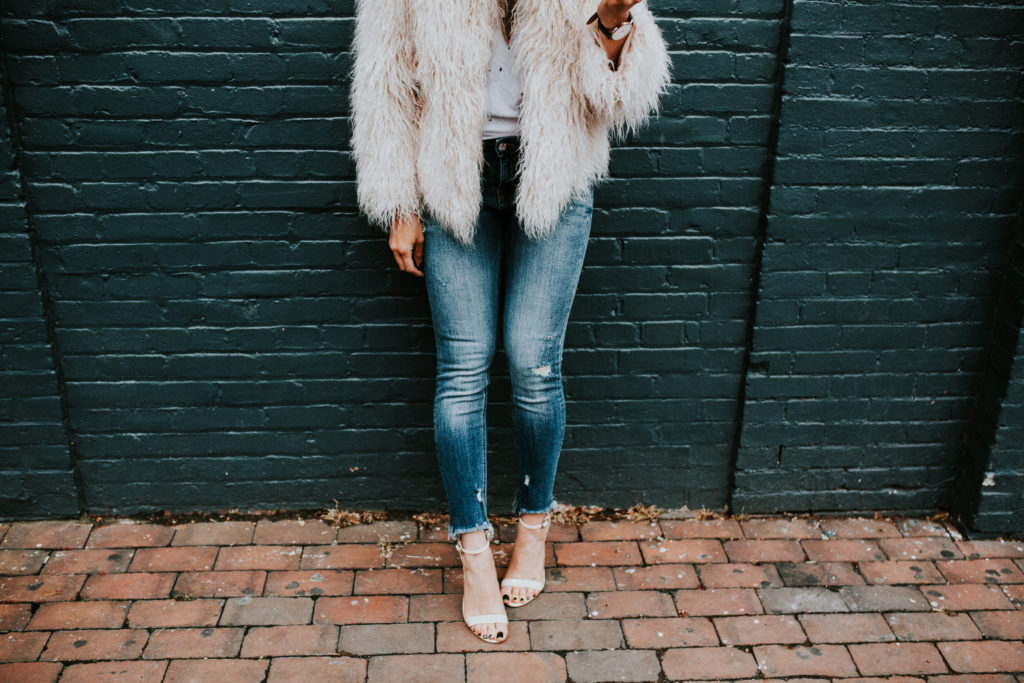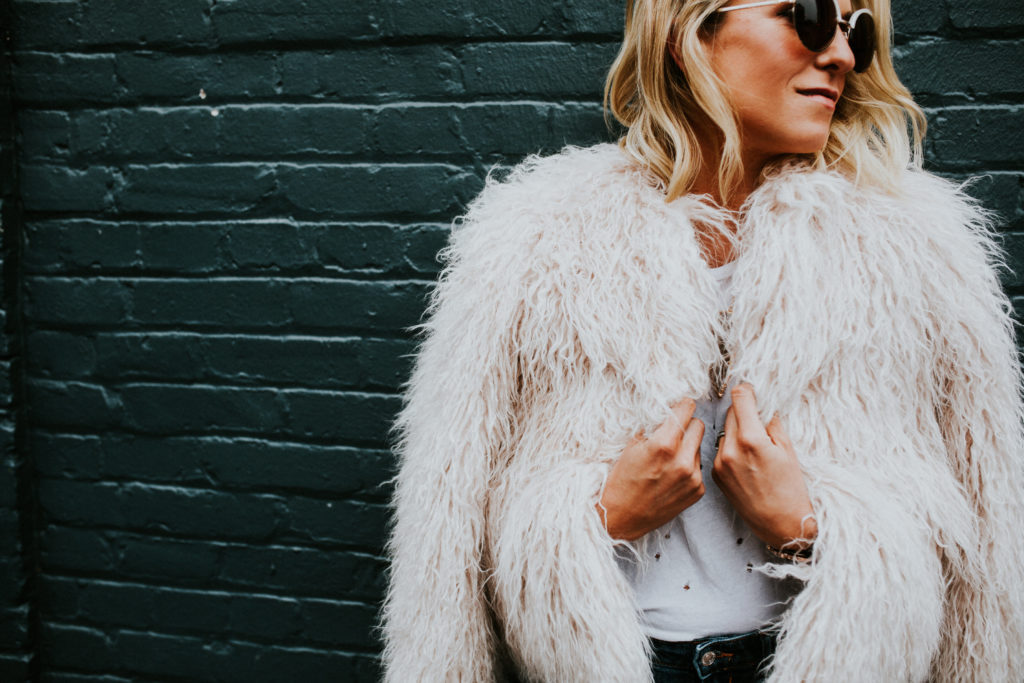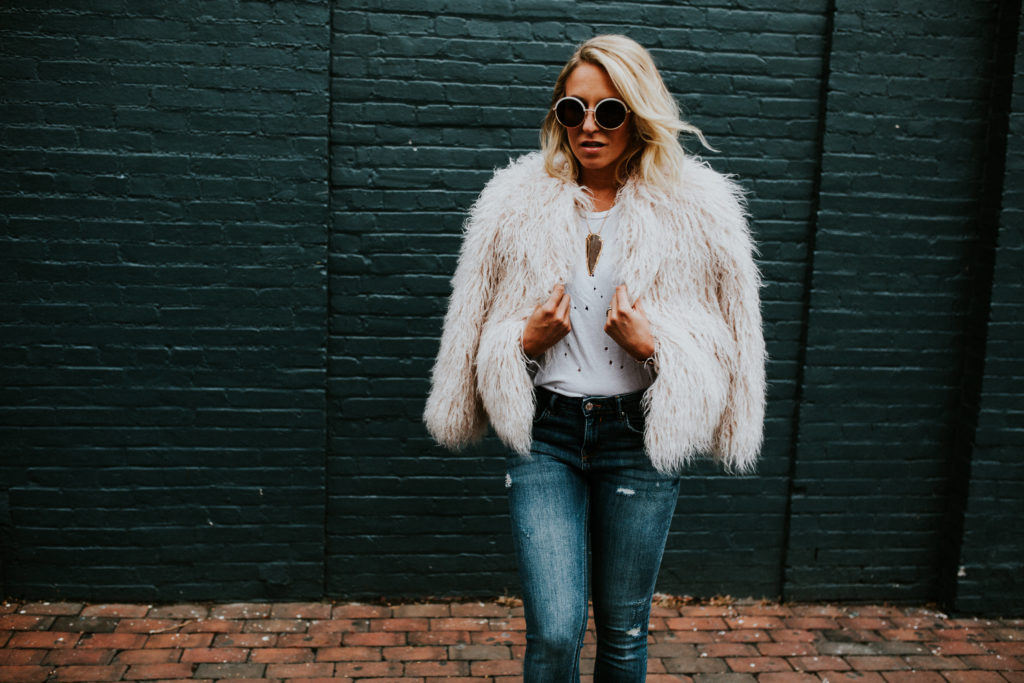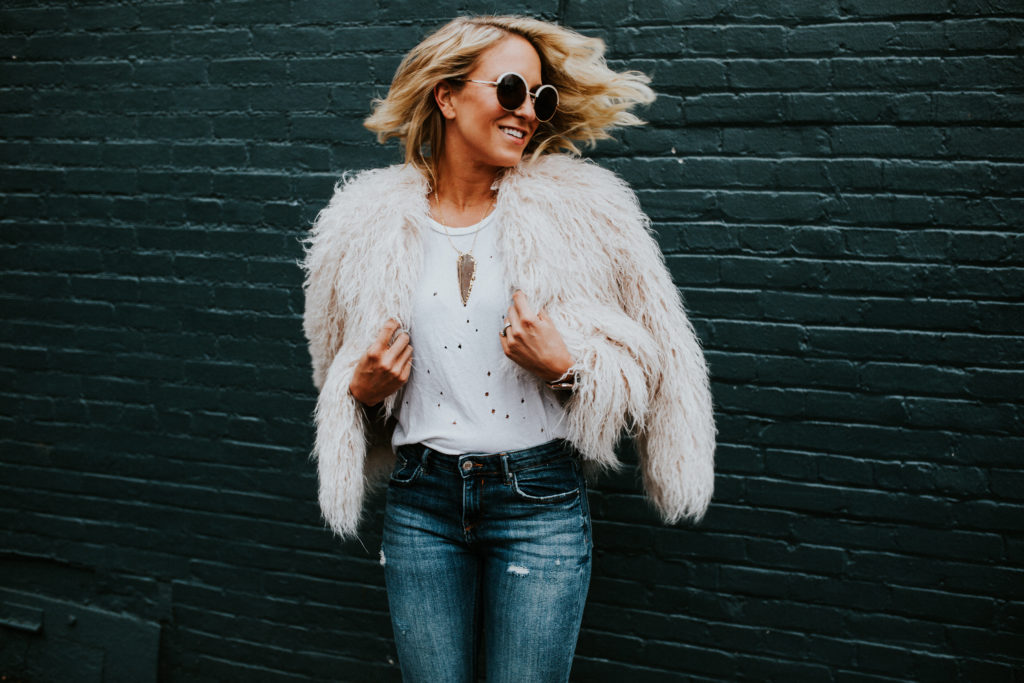 Wearing: Jacket (Zara old similar here), Denim (Zara), Tank (NSF similar here), Sunglasses (Forever 21), and Sandals (Steve Madden).
Shop my favorite spring pieces below:

xo
Sarah