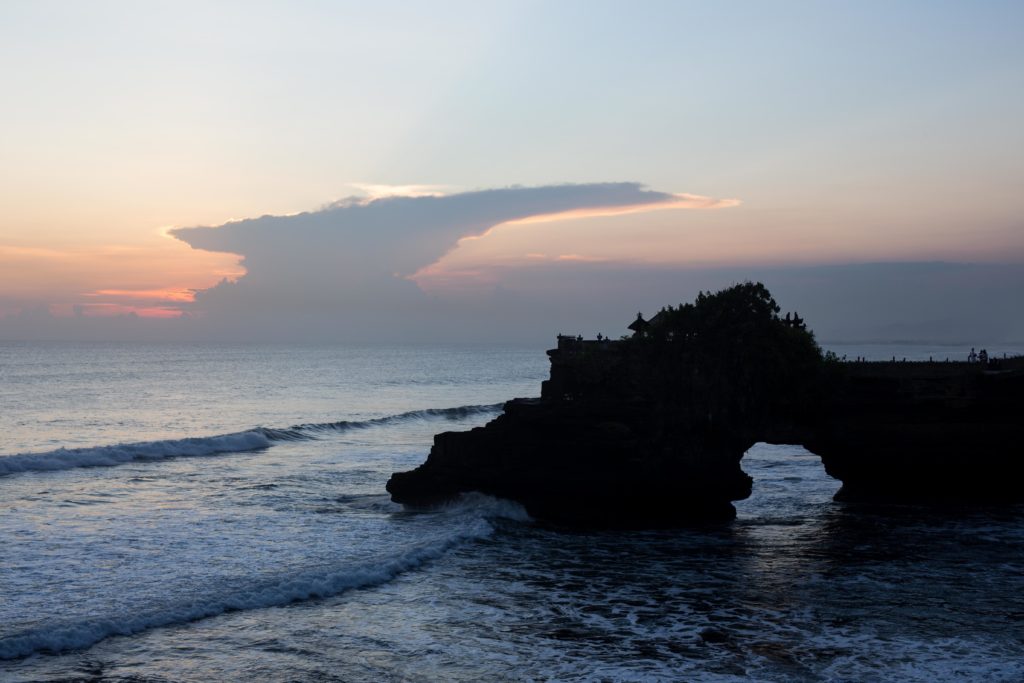 Before I booked my trip to Bali, I knew pretty much zero about it. I knew it was located in Indonesia and that it's a top honeymoon destination for newlyweds but that was pretty much it. When my close friends and designers/owners of SigaShop, an equestrian/boho clothing line that is made in Bali, asked me to go with them I said "why the hell not". My work schedule was pretty light and I had been itching to travel, so this adventure couldn't have come at a better time for me. I booked my trip about 3 weeks out (which I don't recommend) and before I knew it, I was on my way to paradise.
TRAVEL – GETTING TO BALI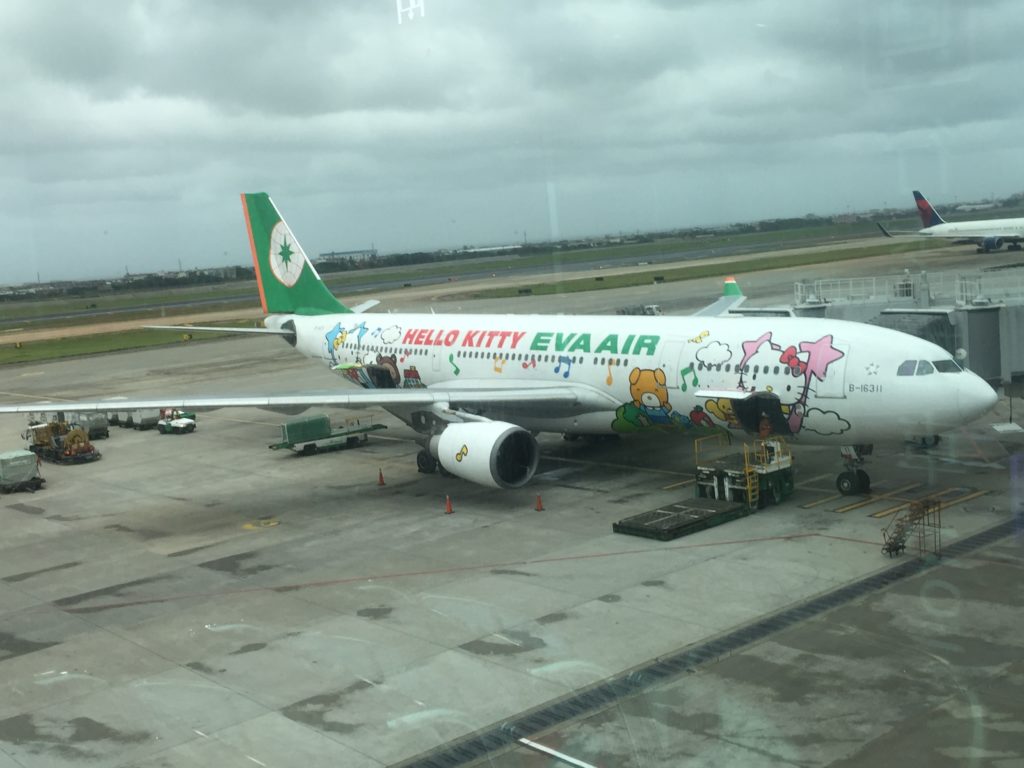 After a quick stop in LA to visit Michelle, I started the 26 hour journey to Bali by myself. I flew from LAX to Taipei and then on to Denespar, Bali. I flew EVA air on the way there and it was quiet comfortable, for 26 hours of flying. I sat in coach, so it was nothing fancy but on my last leg to Bali I did get to fly on a Hello Kitty plane and let me tell you that was an experience! Everything had Hello Kitty on it, from the plane to the flight attendants, information cards, toilet paper and even our food! It was quite the experience! When I arrived in Denespar I had already booked a driver to come pick me up at the airport which I found was a smart move because the amount of taxi drivers trying to take you for a ride was pretty overwhelming.
I ended up checking my bag the entire way since I had a bunch of things I needed to bring along to LA and to Bali to shoot and luckily my bag made it without a problem. This was also my first time traveling internationally alone, so I was a bit nervous leading up to the trip. I was cautious and alert but nothing ever made me feel uneasy or afraid during my trip. I met up with my friends right after I landed in Bali and while there we were on a pretty strict buddy system.
Tips – Book far enough in advanced and you should be able to get a round trip ticket for under $800. Also, be sure to schedule a car to pick you up at the airport. Make sure to let your bank and your cell carrier know you are traveling and up your plan so that you have minutes to use in case of emergency. There is public wifi in pretty much every shop, restaurant and hotel so using wifi won't be a problem.
STAY – SEMINYAK
There are so many gorgeous parts of Bali and many of them I was unable to discover since I was only there for 7 days. The group of girls that I was meeting in Bali had already decided on staying in Seminyak since that would be more convenient for them for meetings and to get to the factory they were working with on their new line. The girls rented a cute villa with a private pool on Airbnb for a whopping $100 per night. I stayed with them the first two nights and then moved to a boutique hotel with one of the girls so that we could all have a bit more space. The room at the hotel was a whopping $65 per night and that included daily breakfast for both of us. Insane, I know. Seminyak is much more sophisticated and laid-back than most other cities in Bali.  It is known for it's high end spas, boutique shopping and up-scale restaurants. Tons of cute shops, restaurants, bars and plenty of things to do, all in walking distance from where you are staying. The Seminyak beaches were a bit farther so we would take cabs there to go see the sunsets. The Seminyak beaches were nice but pretty crowded, so we traveled to Uluwatu and Padang Padang for our beach time.
Tips – Check out Airbnb and boutique hotels for inexpensive accommodations.
DO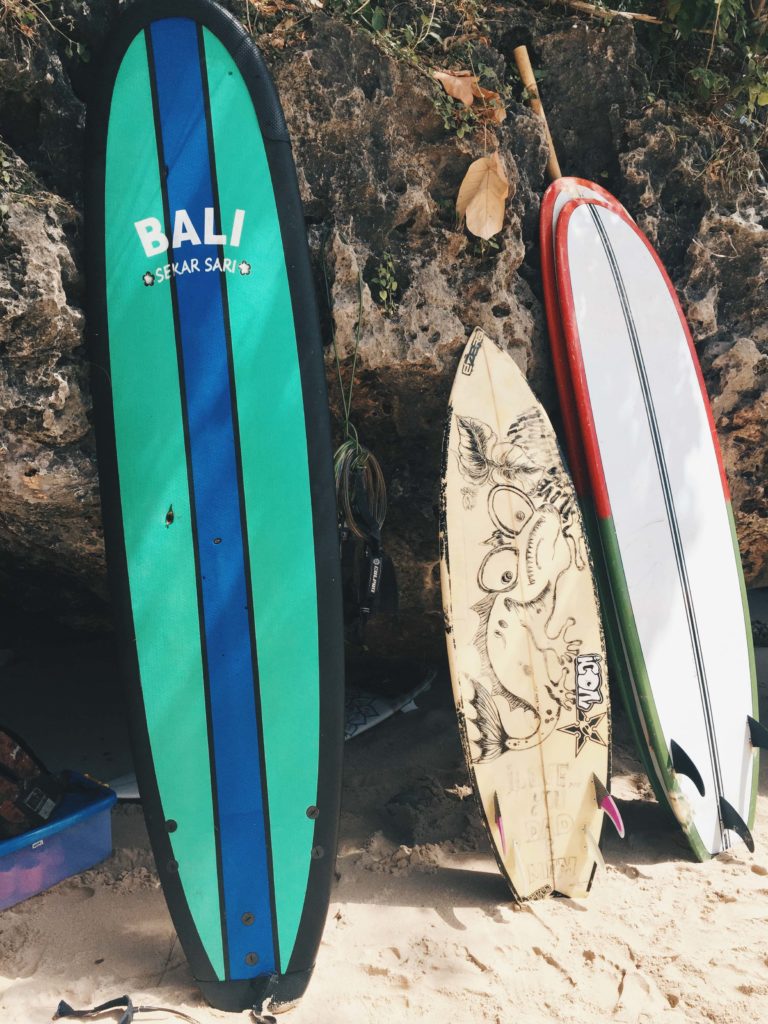 There are endless things to do in Bali; shop, eat, explore, get pampered, surf…the list really goes on. The best part is that everything is extremely inexpensive in Bali! We are talking about hour long full body massages for a whopping $12! There is so much to do and see when you are in Bali, so I really recommend setting up a driver for each day you want to go explore. We had a great experience with Bali Bliss Tours and set everything up via Facebook chat. Super easy and we had the best driver ever, named Bagus. He was always on time, made us feel safe and always had great recommendations for us. We went on full day tours with him most of the days we were there and never spent over $50 total for the day (so $10 each!!). I have listed some of the things that we did on our trip that I think are worth checking out.
Must See Beaches: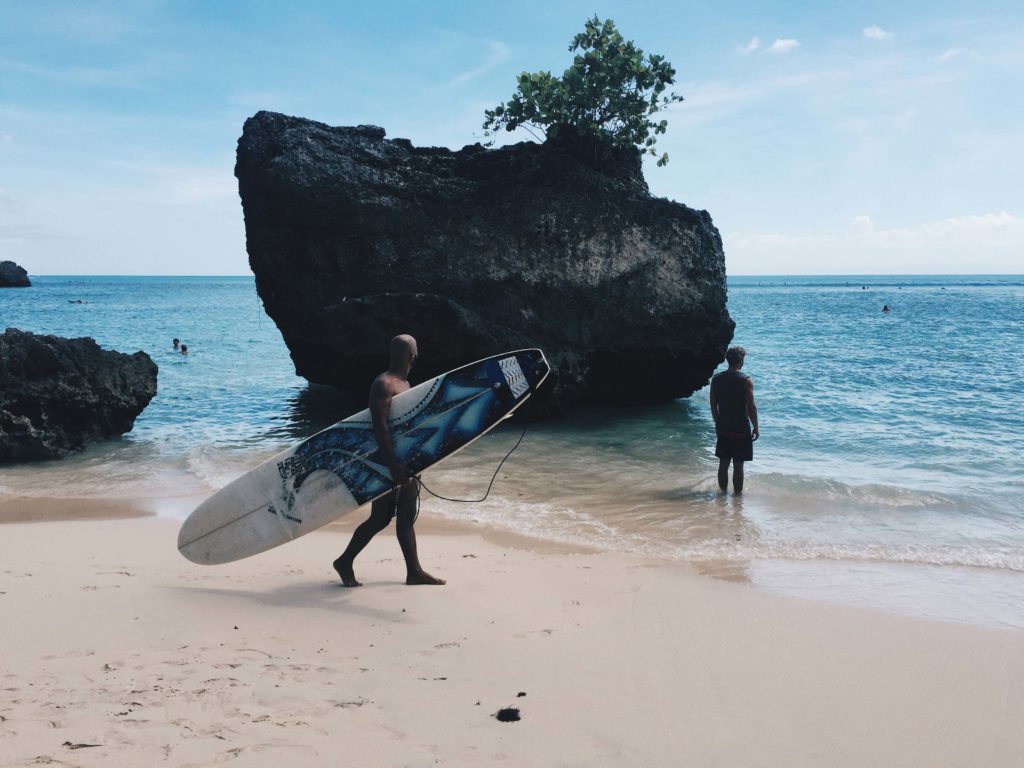 Padang Padang- This was one of our favorite beaches we visited and the one we spent the most time at. It is located close to the Uluwatu temple and is a beautiful beach surrounded by large rocks and overgrown plants and monkeys! You have to take a narrow passage and steep steps to get to this hidden paradise but it is well worth it. There are tons of surfers, people having out on the beach, swimmers and snorkelers. There are a few vendors selling cold beers and local hand crafted jewelry.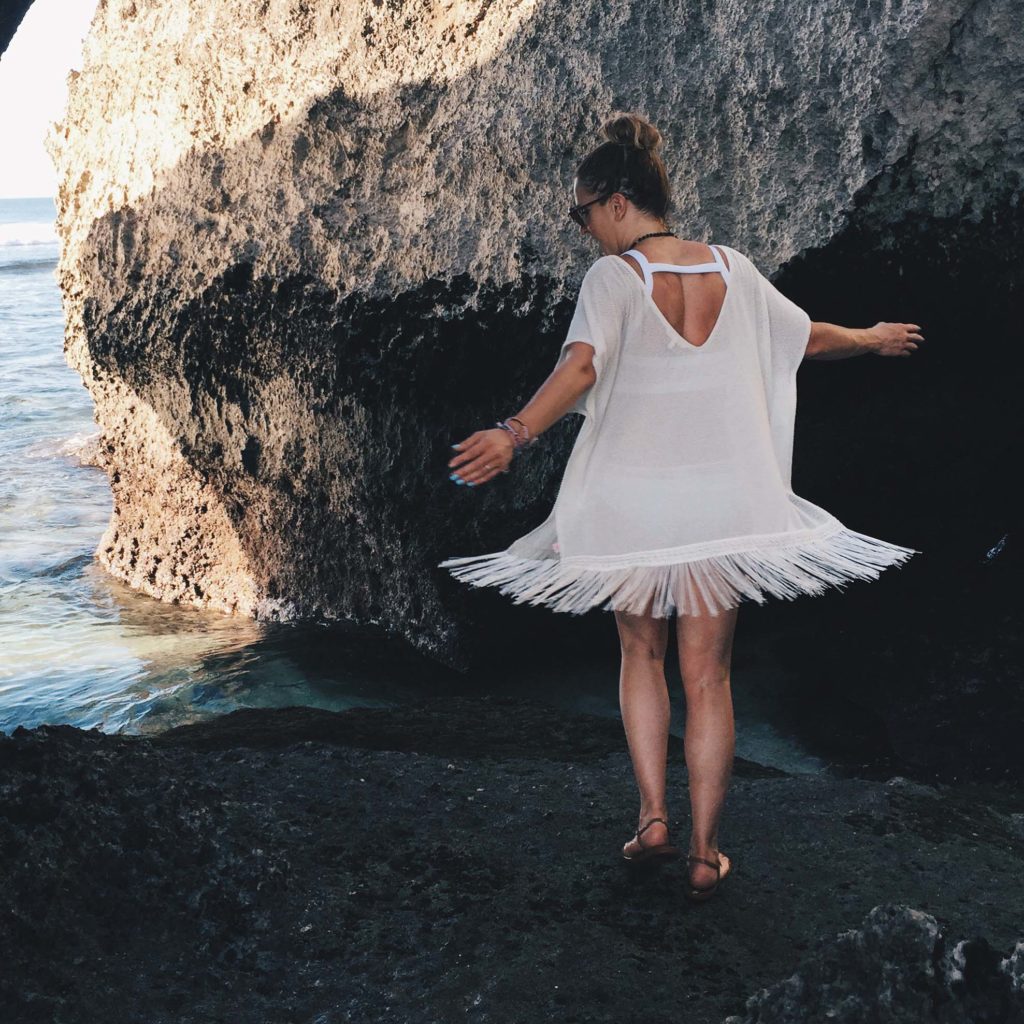 Suluban- This was another favorite beach of ours. The beach was perfect for swimming with calm waters and the view from the top is freaking EPIC. A natural swimming pool forms between the beach and reef. After you are done hanging on the beach, head straight up to Single Fin for cocktails and food while watching the surfers catch waves. We also heard Single Fin is the spot for Sunday Surf parties.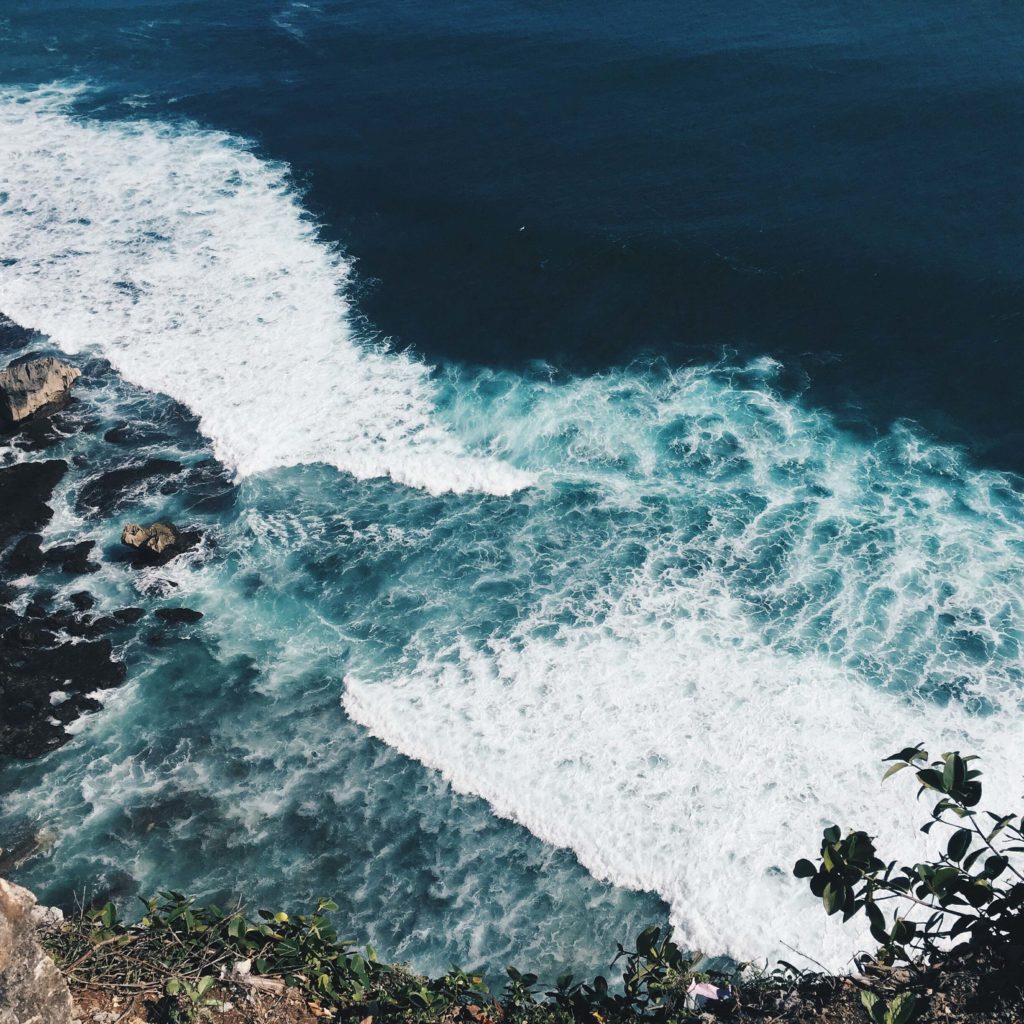 Balangan Beach- We didn't make it to this beach but heard that it was gorgeous. This is a small and quiet beach located across from the greens of Uluwatu, best for those looking for a secret hideaway. The ocean currents are strong and the waves high, therefore not recommended for swimming.
Touristy Things You Must Do
Rice Terraces- The Tegallalang Rice Terraces in Ubud are famous for their beautiful scenery of rice paddies involving the subak, which is a traditional Balinese cooperative irrigation system. You can walk through the terraces or just stand at the top and take a photo. But regardless they are worth seeing while in Bali!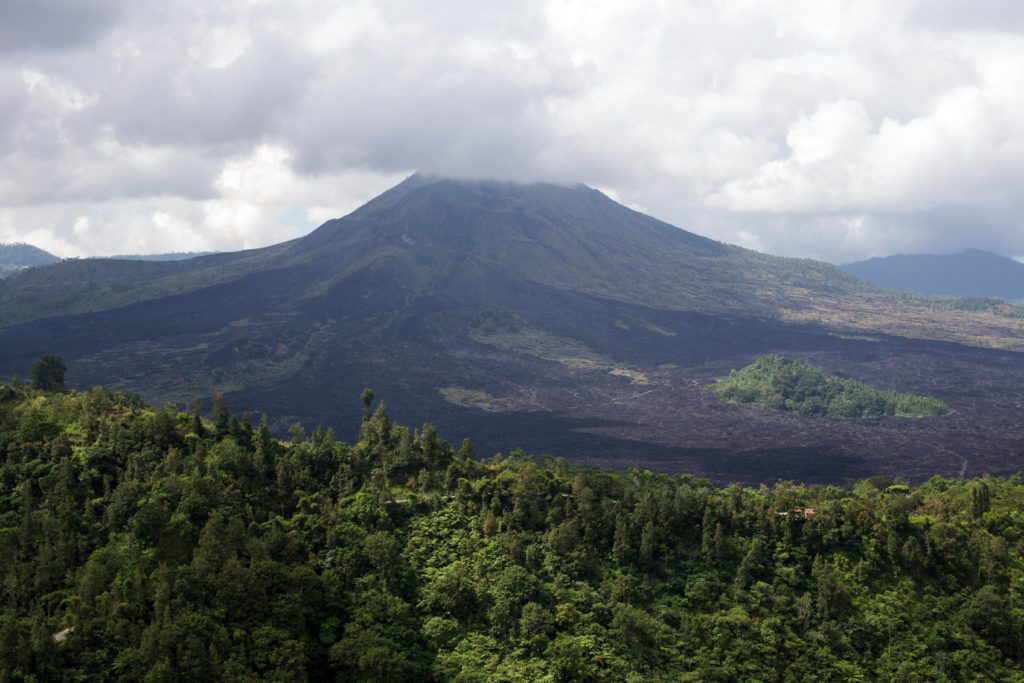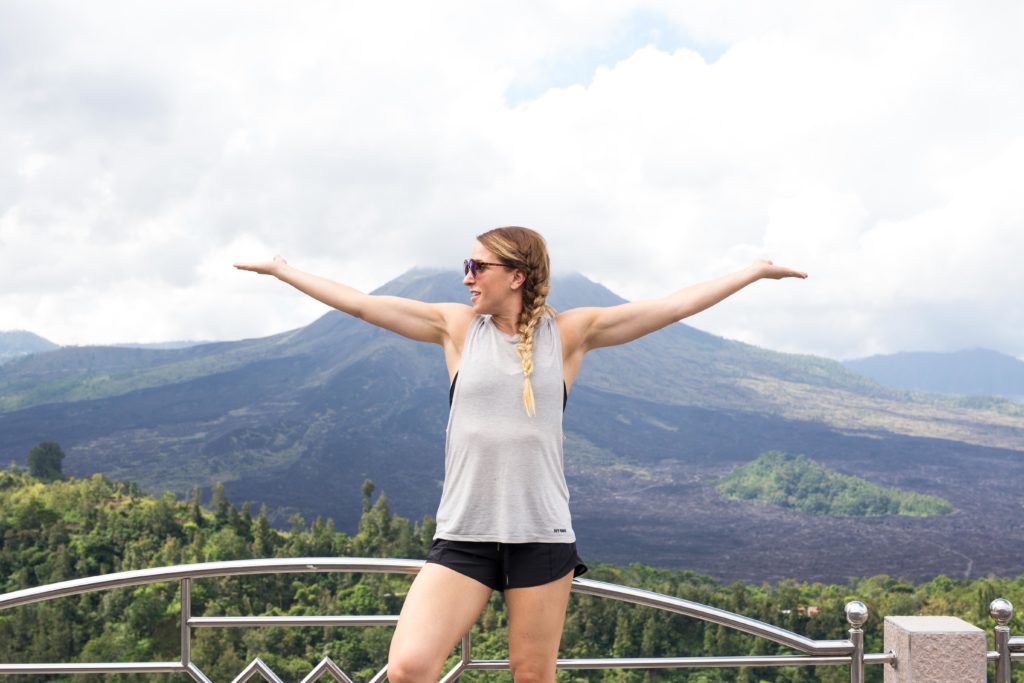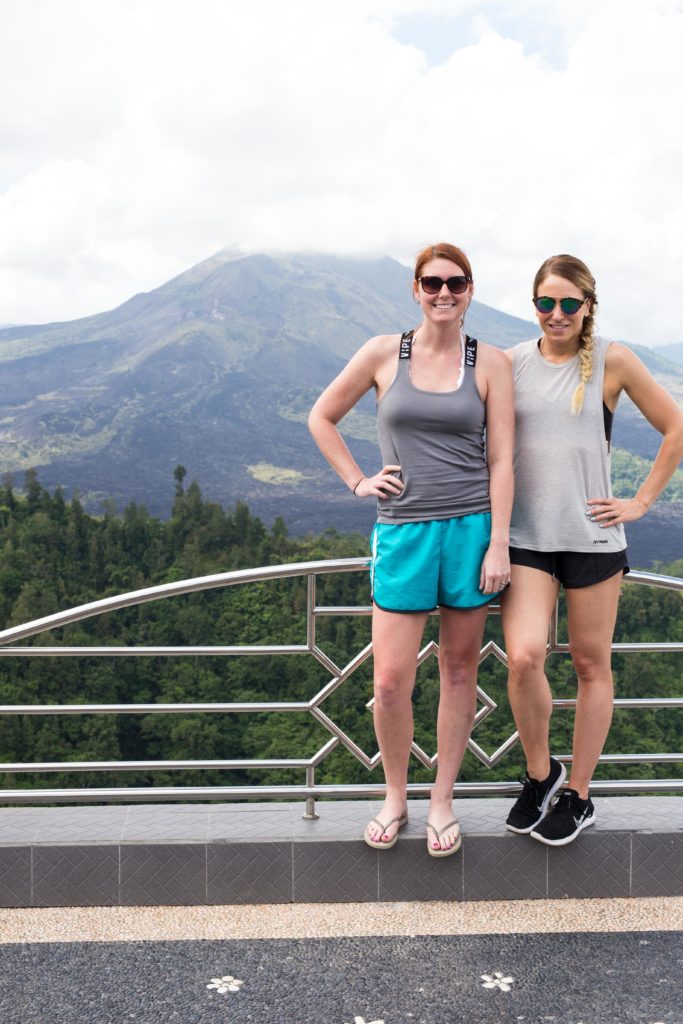 Mount Batur at Kintamani – Bali's one and only active volcano is a must visit. Many tourists do the sunrise hike for the ultimate experience, starting from as early as 4am to reach in time for the 6 am sunrise. We unfortunately weren't aware that you were supposed to hike in the morning and completely missed the boat. Instead, our driver took us to a gorgeous viewpoint where we had lunch on an open terrace where we took in the breath taking views of the volcano. I would recommend planning ahead and doing the hike if time allows.
Kopi Luwak Coffee Plantation Tour-  For those of you that have never heard of Luwak coffee, it refers to the coffee that includes part-digested coffee cherries eaten and defecated by the Asian palm civet (the animal pictured above). Sounds gross, I know but the coffee is surprisingly amazing. So amazing that it is said to be the most expensive coffee in the world! Ask your driver to take you to the coffee plantation so that you can meet the civet, do a coffee tasting and also purchase souvenirs for your friends and family. It is soo much cheaper to buy the coffee there then anywhere else in the world. So if you like it, stock up!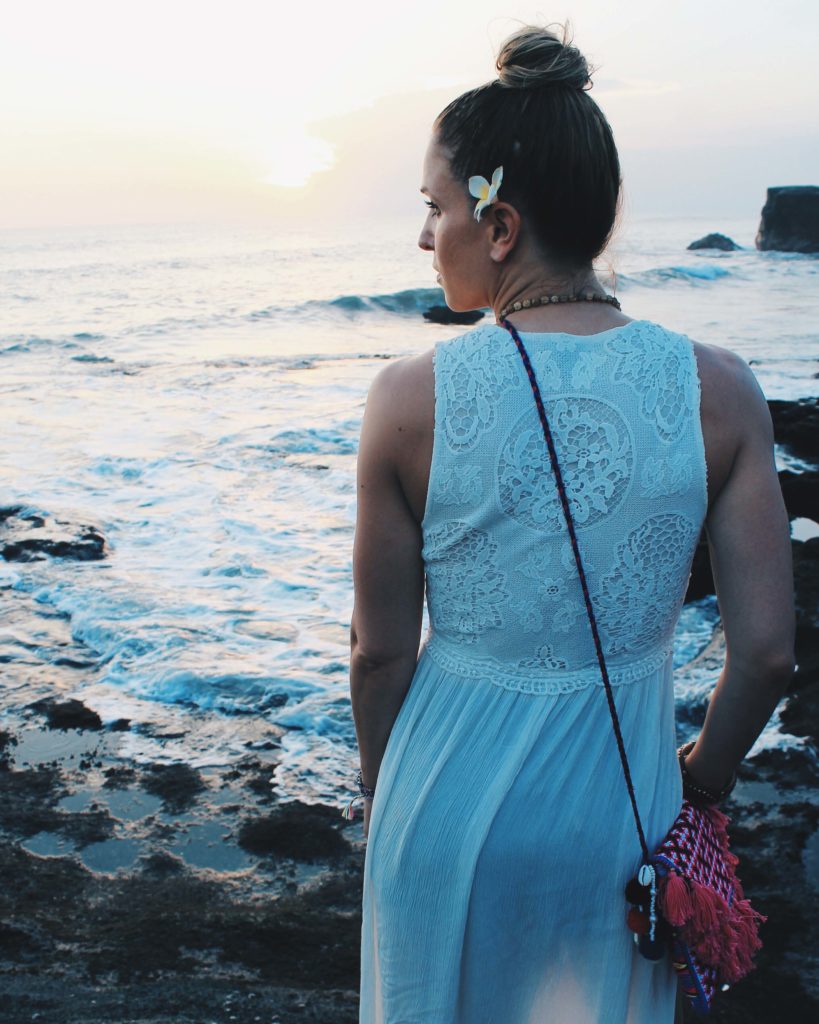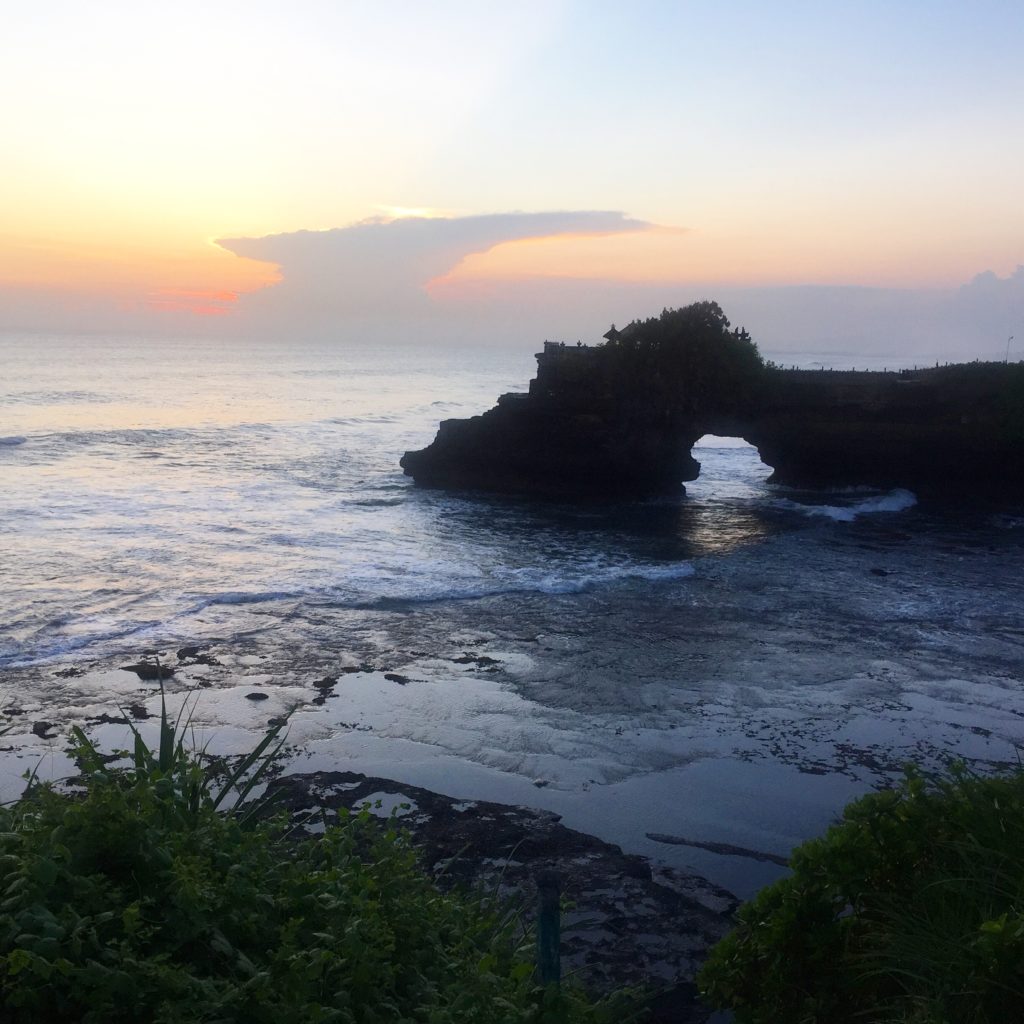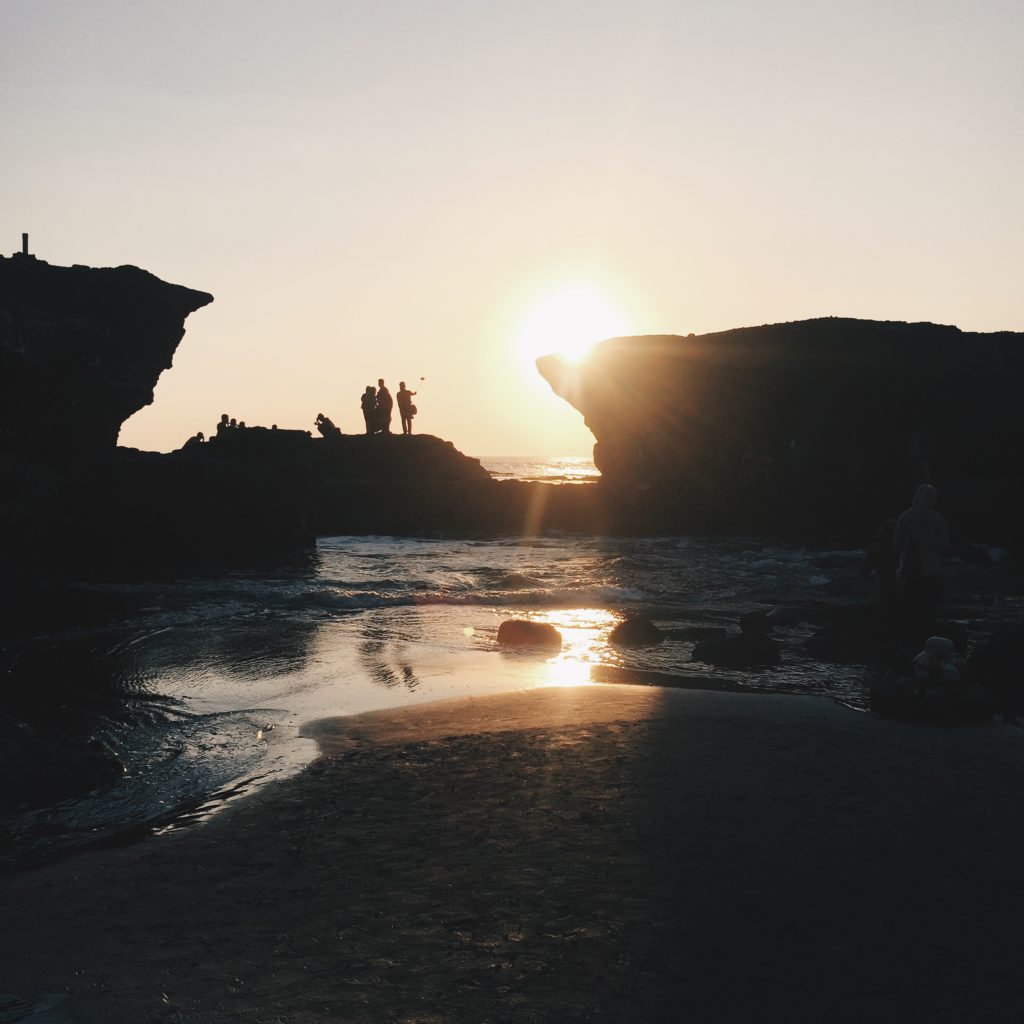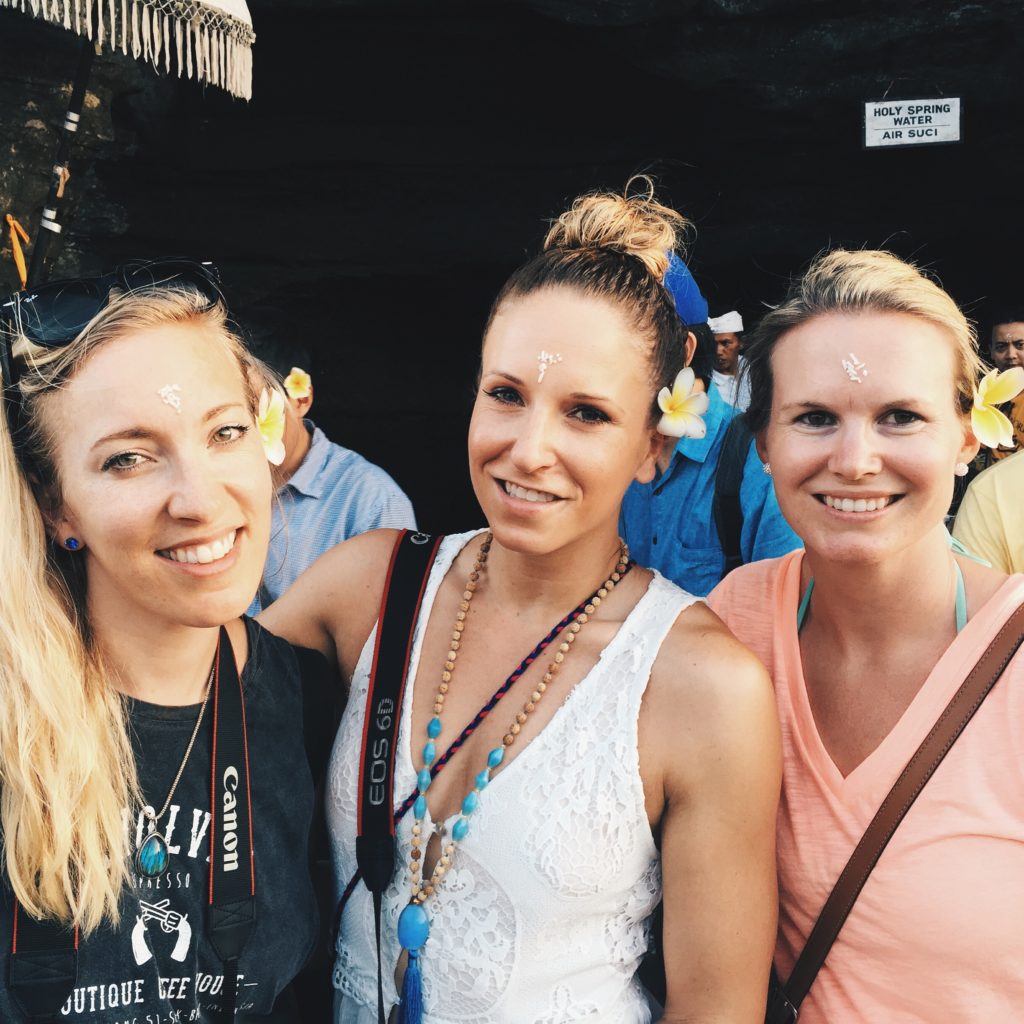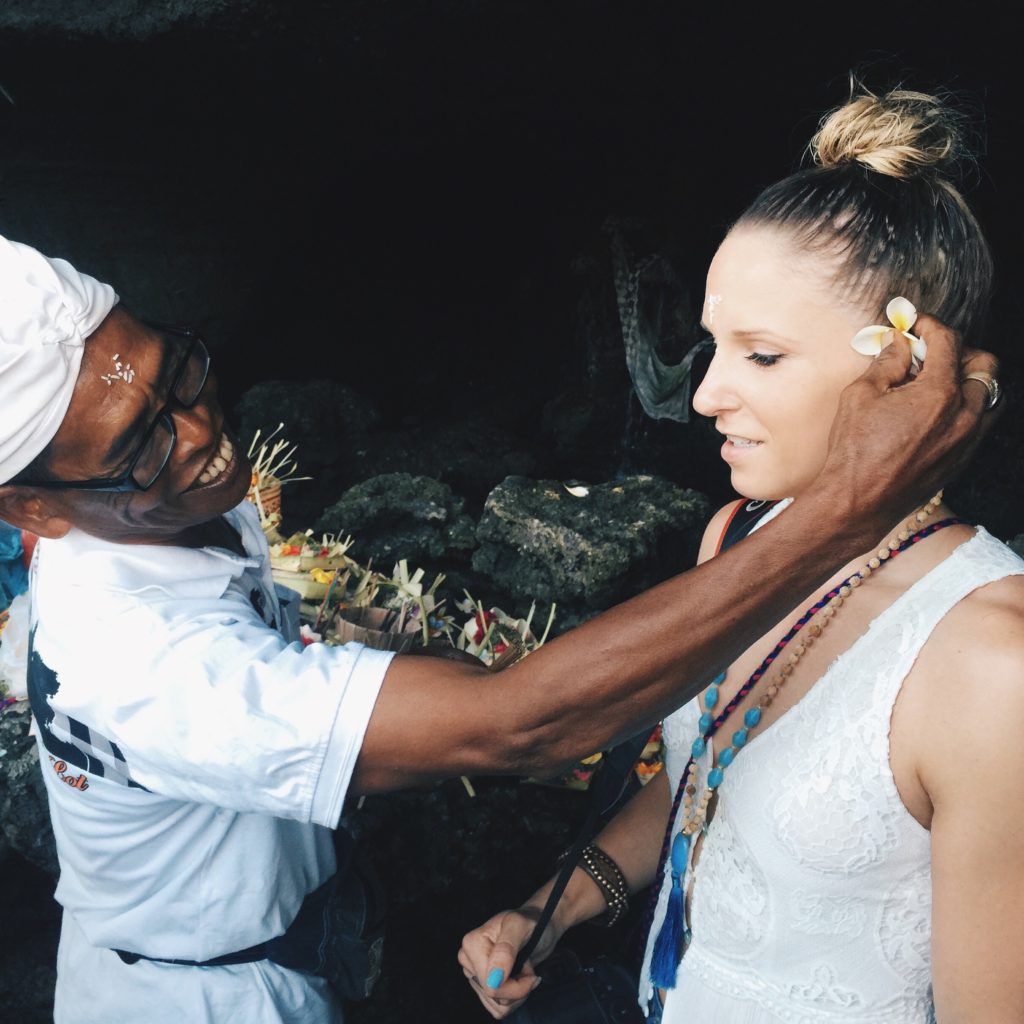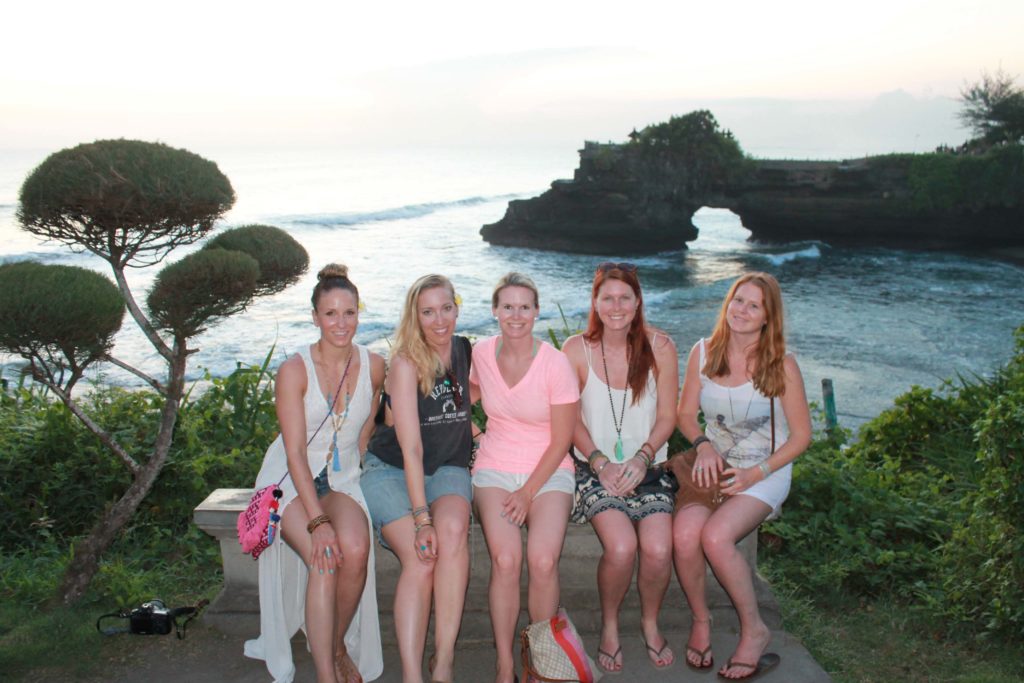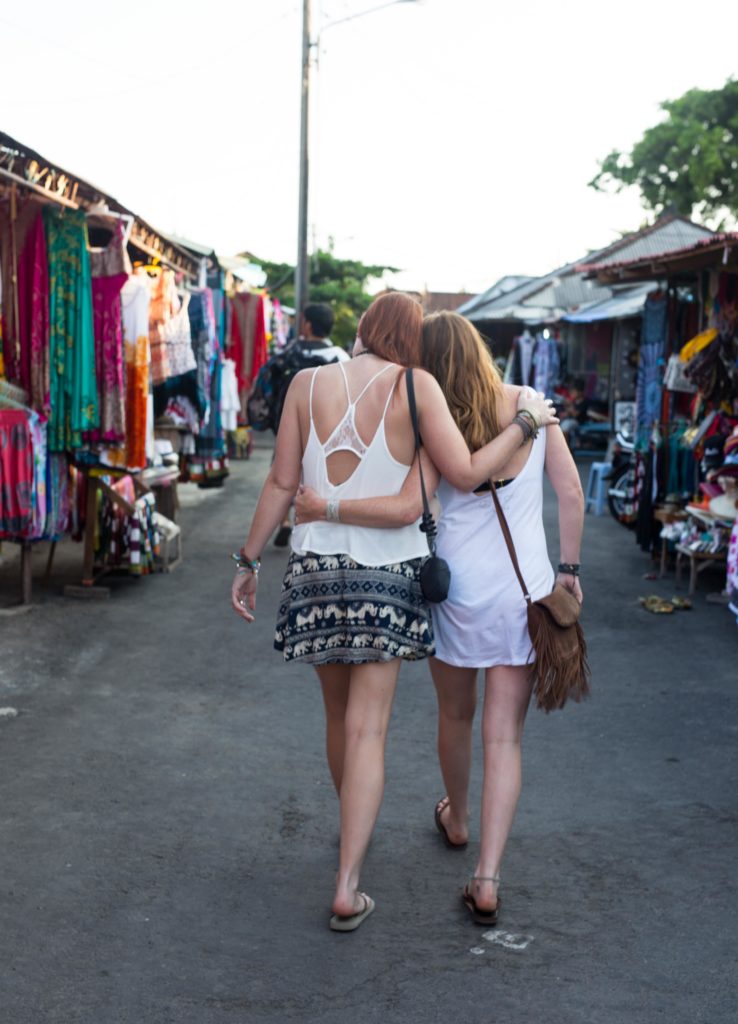 Tanah Lot- Tanah Lot Temple is one of Bali's most important landmarks, famed for its unique offshore setting and sunset backdrops. An ancient Hindu shrine is perched on top of the rock formation and is absolutely breathtaking during an evening sunset. This is an absolute must see when you are in Bali. We were all blessed under the Hindu shrine, which was a really cool and pretty spiritual experience. After our blessings we all just stood on the edge of the rocks and watched the sun set over the water, it was probably my favorite moment of the trip.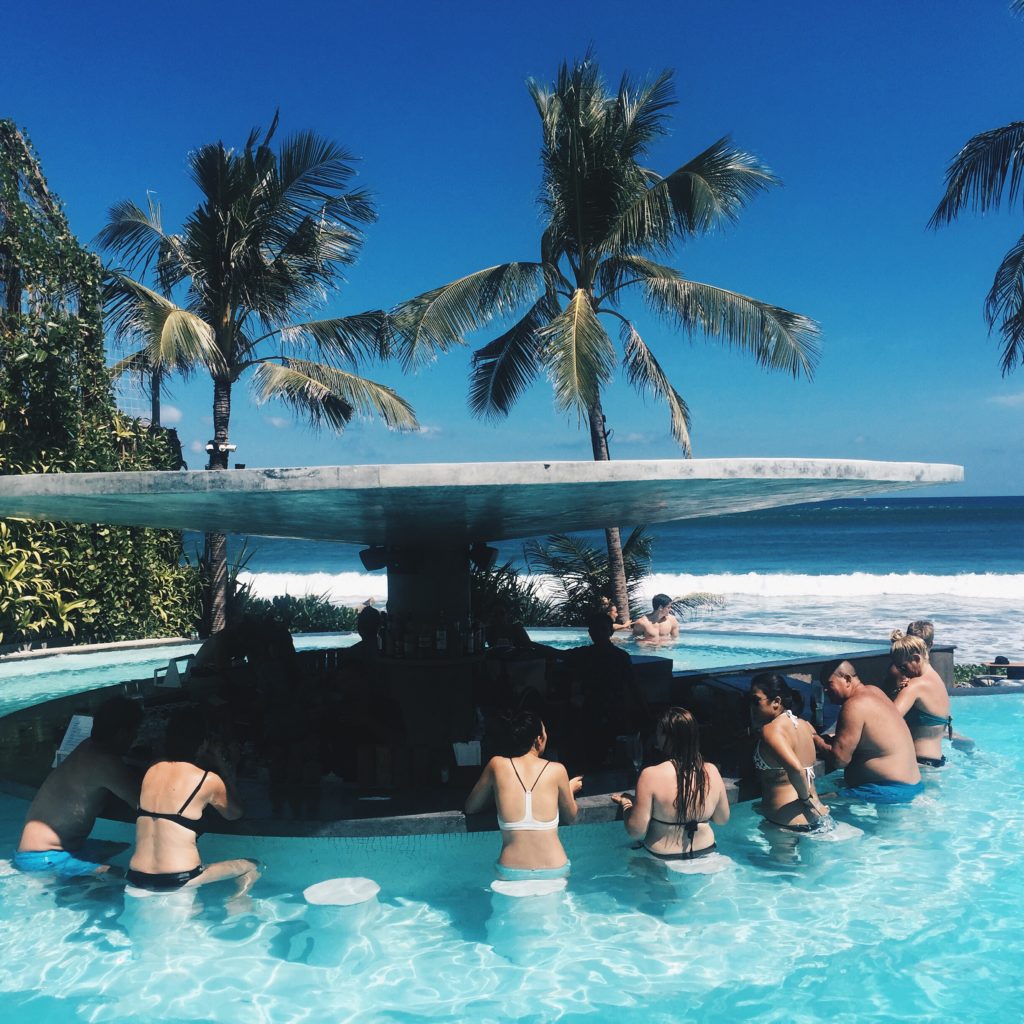 Potato head Beach Club- If you are looking to have a day of doing absolutely nothing but  get some sun and a nice buzz, Potato Head Beach Club is where its at. This gorgeous resort is set up right on the beach so you can swim up to the edge of the infiniti pool with your cocktail in hand and watch the waves crash. Probably the most relaxed I felt during the trip, well its a toss up between that moment and the 4 massages I had during my trip. Potato Head's sister hotel, Katamama, is located right next door and is absolutely stunning, a bit pricey but worth it I am sure!
Pamper- You can't go to Bali and not be pampered! There is a spa every where you turn and the prices really can't be beat. We are talking about full body massages that start at $5 US. I had my hotel arrange a masseuse to come poolside and give me a full body massage a few times during my stay for $10 each. And they were the best massages I had ever had! Manicures, pedicures and foot massages were all under $5 US and I got an amazing facial for $12 at a very nice spa. This is a must do!
SHOP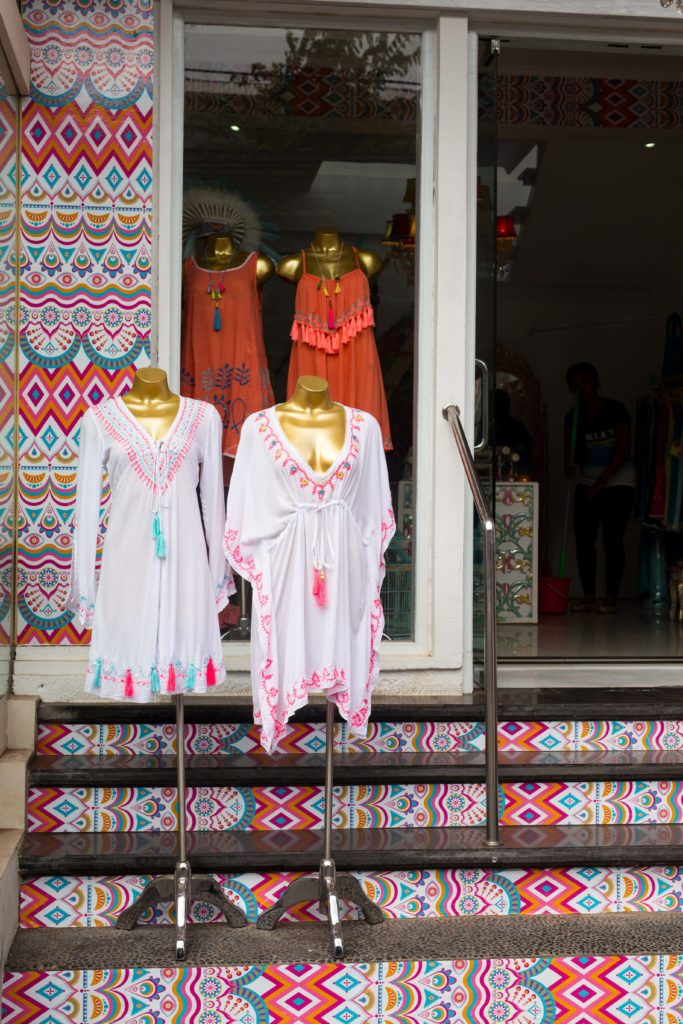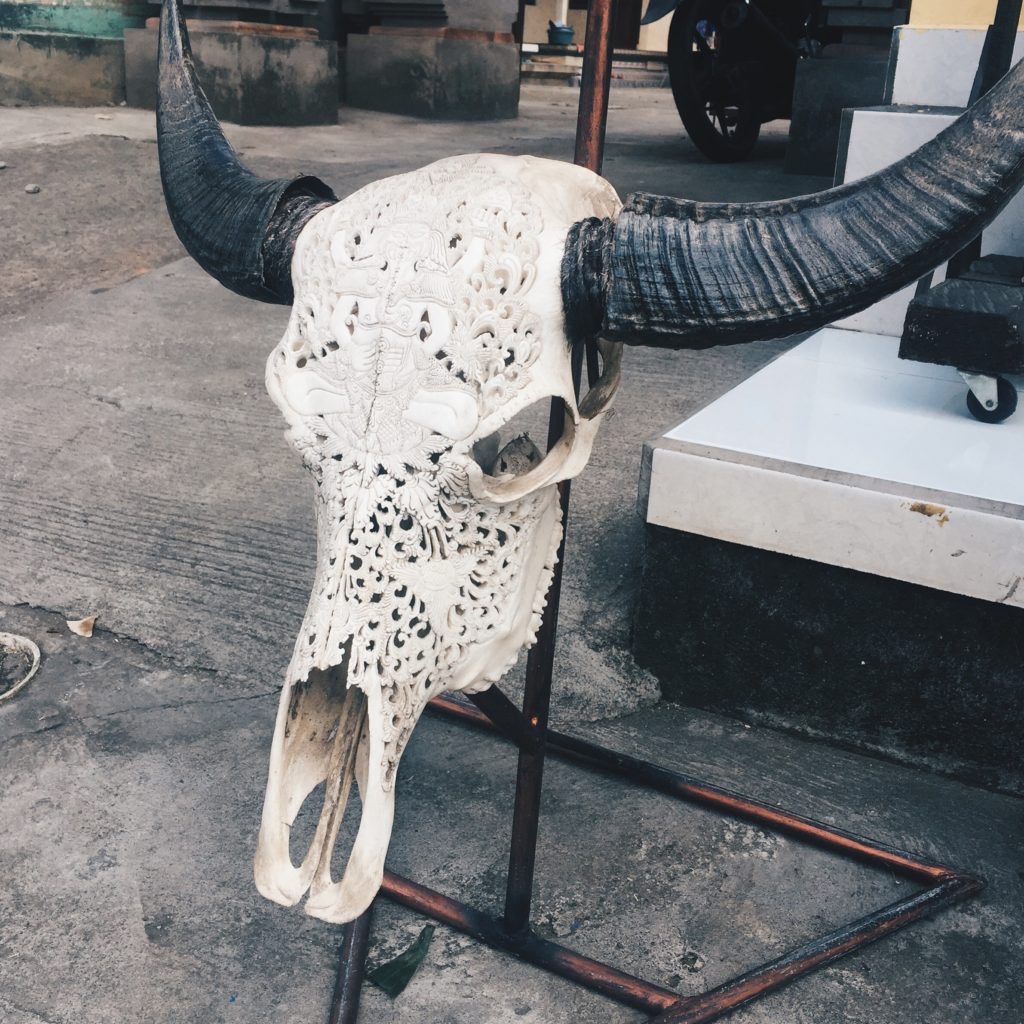 It's hard not to shop when you are in Bali. Someone is selling something on every corner and well everything you see is damn cute so you want to buy it all. There are a ton of high end stores in Seminyak but also some really affordable shops too. You have to head to the Seminyak Square Market at least once to pick up jewelry, clothing and gifts for friend and family. You can haggle with the vendors a bit to get a better price but don't push it too far because they are already selling their goods a dirt cheap prices.  Also we found an amazing jewelry wholesaler in Semenyak where we bought tons of jewelry for under $35 total and I think I walked away with over 15 pieces!! Insane!
EAT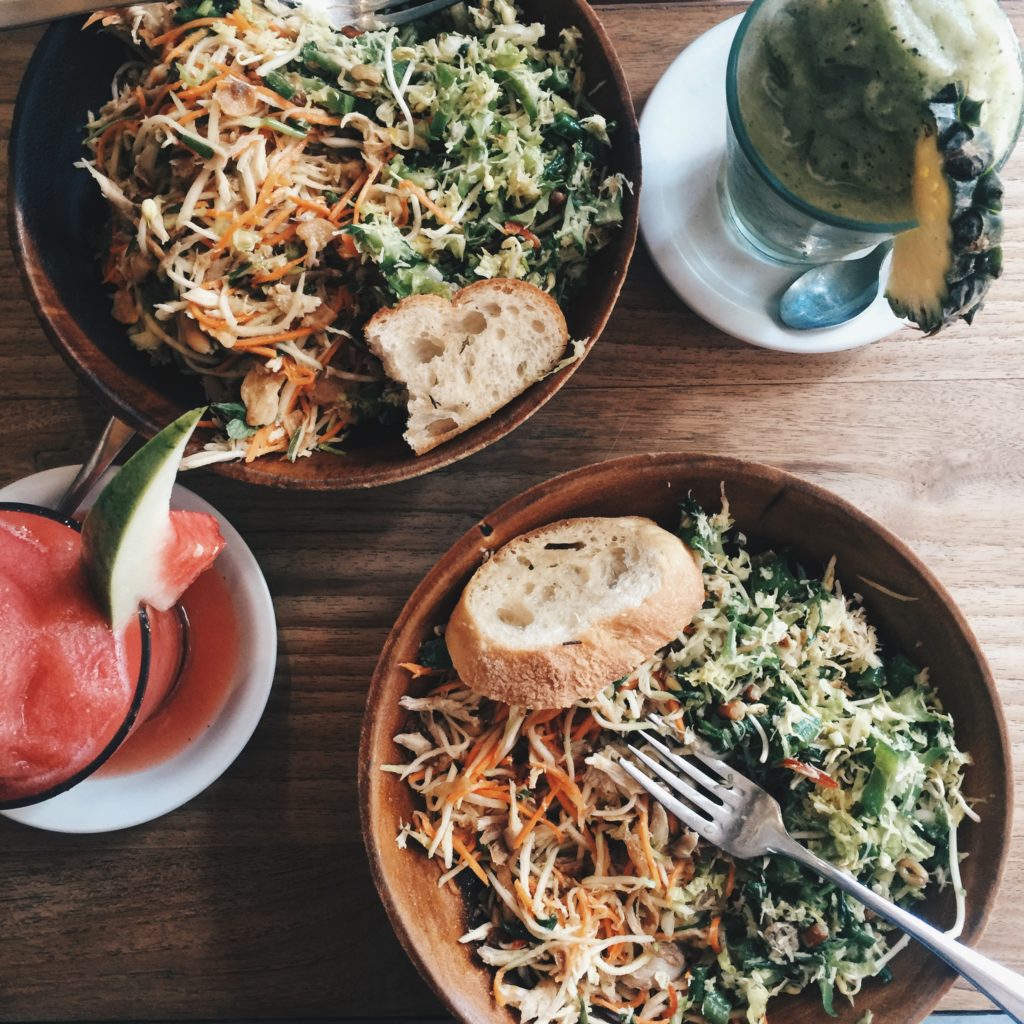 The food in Bali is FRESH, healthy and super diverse. You can really find anything you are looking for in Seminyak. You could always get a fresh juice, pretty much anywhere you went and a delicious salad or curry. We stumbled upon an acai bowl joint called Nalu Bowls half way through our trip and we instantly became obsessed. We wanted them for every meal because they were refreshing, cooled us down instantly and were soo yummy! Cafe Zucchini was our favorite lunch spot, they had super fresh salads and the most delicious frozen drinks. There are endless options when it comes to dining and we only tried a few of them while there but here were our favorites:
Breakfast/Lunch: Sisterfields, Sea Circus, Nalu Bowls, Cafe Zuchhini, Corner House and Revolver Coffee Bar.
Dinner: Zibiru (Italian), Char Char, The Junction, Mamasan, Double 6 Rooftop (for drinks), La Sal and Kilo Kitchen.
Tip – Call ahead to make dinner reservations at Char Char and a few days in advanced for Mamasan. Mamasan is extremely hard to get into!
WEAR/PACK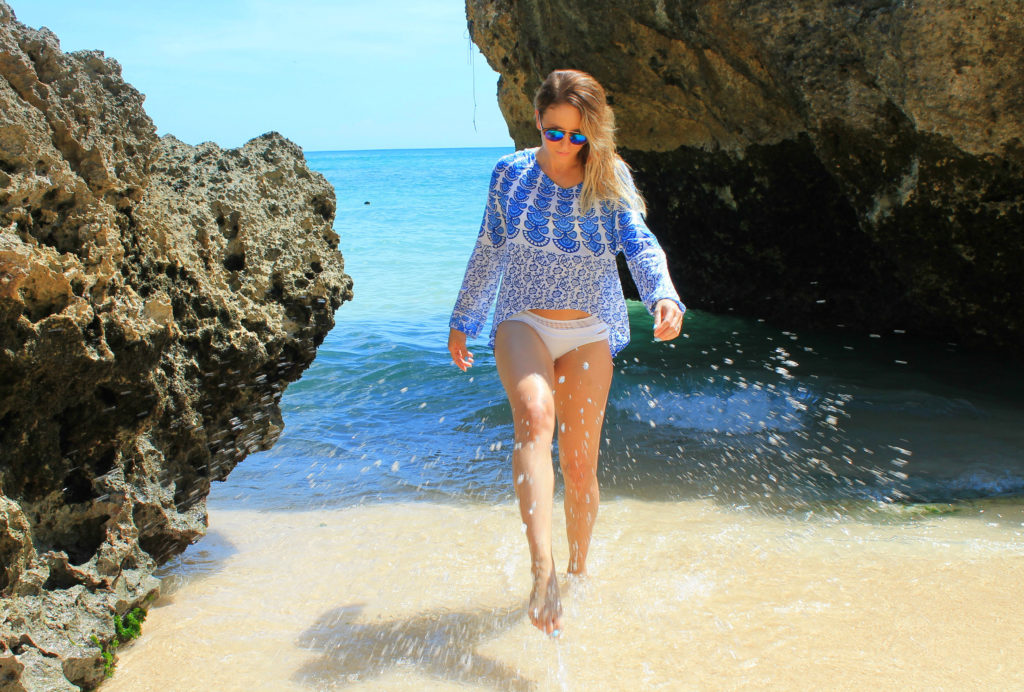 When packing for Bali, don't bring much. First of all because it is hotter than blazes out there and second of all because you will want to buy a ton of clothes when you are there. So pack a few bathings suits, cover ups, easy dresses, shorts and tank tops and you will be good to go. Everything is pretty casual in Bali, so you don't have to get super dressed up. It has a very beachy and laid back vibe to it. Bring a sarong or buy one when you get there because many of the temples will make the women cover up. You can buy one on pretty much every corner for under $2, so that is what we did. Make sure you do bring a converter for your electronics, I used this one.
Traveling to Bali was such an amazing experience for me, I just wish I had more than 7 days there because I know I barely scratched to surface of this island. I hope that one day I will make it back to beautiful Bali and that you too will have the chance to experience this gorgeous island for yourself!
Shop similar looks featured in this post below:

Keep on exploring!
Sarah