It's looking like this summer is going to be more fun than the last. After a year in quarantine, we are so ready to travel, see friends, have BBQs and celebrate all of the things. Prost Every Moment is the theme for this summer. Say goodbye to Netflix and couch sipping and let us help you plan your next outdoor adventure with our favorite German wines. There is literally nothing more refreshing than a crisp cool glass of wine on a hot summer day and these wines are some of our favorites to date. They're unique, diverse and are sure to be a crowd pleaser.
Did you know that because of Germany's cool climate, their wines usually have a higher acidity that makes them light, refreshing, and perfect for food pairings? Germany's vineyard district is divided into 13 distinct wine regions, concentrated in the southern and southwestern part of the country. Sounds like a trip to Germany might be in order soon! Who's coming with?
We consider ourselves experts in the wine category, well ok maybe not experts but we do have quite a bit of experience drinking wine. After all, our blog was born after a bottle (or two) of wine. Proof that the best ideas come to you after a little wine!
We did our research and tried quite a few wines from German Wine USA's extensive list and settled on our three favorites that we think will pair perfectly with some of your favorite summertime activities.
Ok, here we go …
Backyard BBQ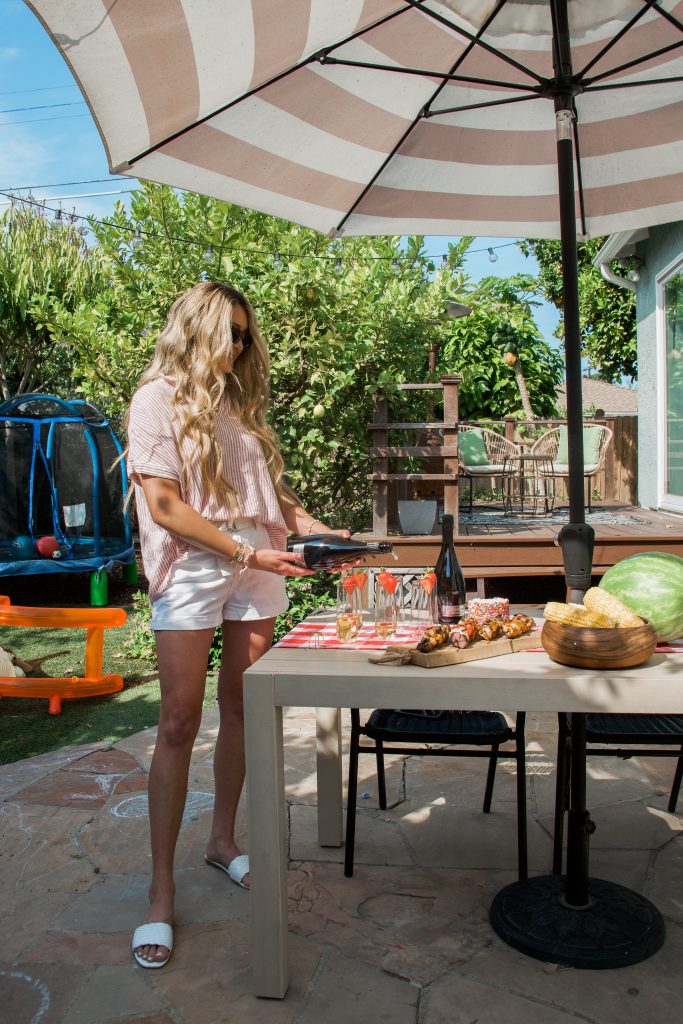 Time to dust of the grill because it's BBQ season! We're making up for lost time by spending as much time as we can outside with neighbors and friends this summer. Whether you're hosting or you're heading to your neighbor's backyard, we have the perfect unexpected pairing to go with those chicken kabobs, spicy dry rub wings or smoked ribs. Weingut Simon Sekt Brut 2018 from the Mosel is dry, crisp and refreshing with just a hint of sweetness to balance out the spice. This Brut makes the best hostess gift if you are lucky enough to attend the BBQ instead of hosting!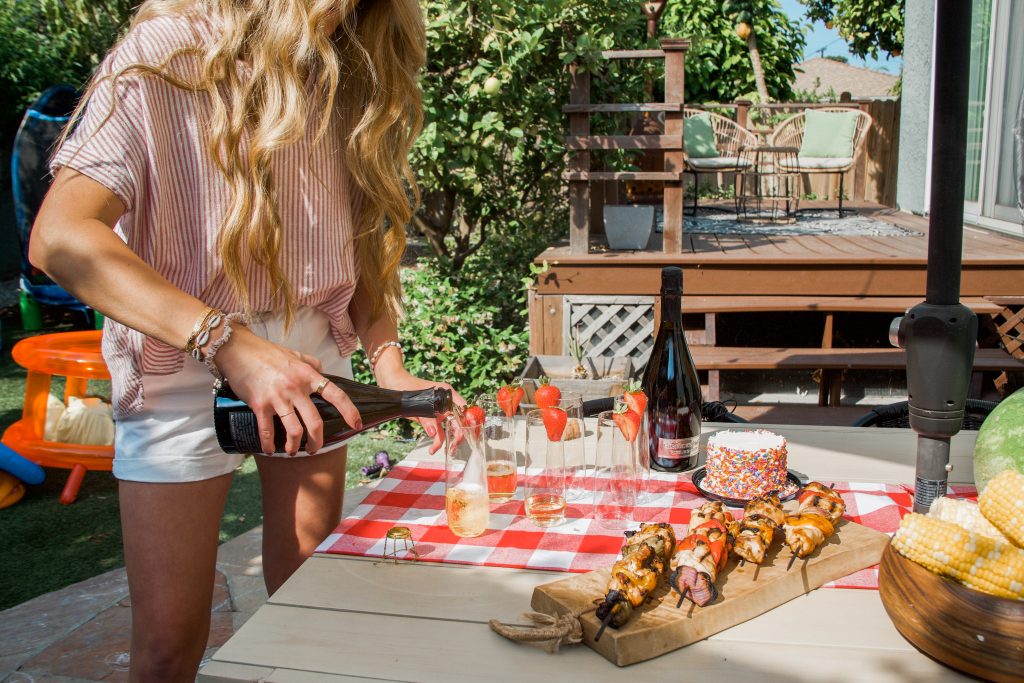 Beach/ Pool Side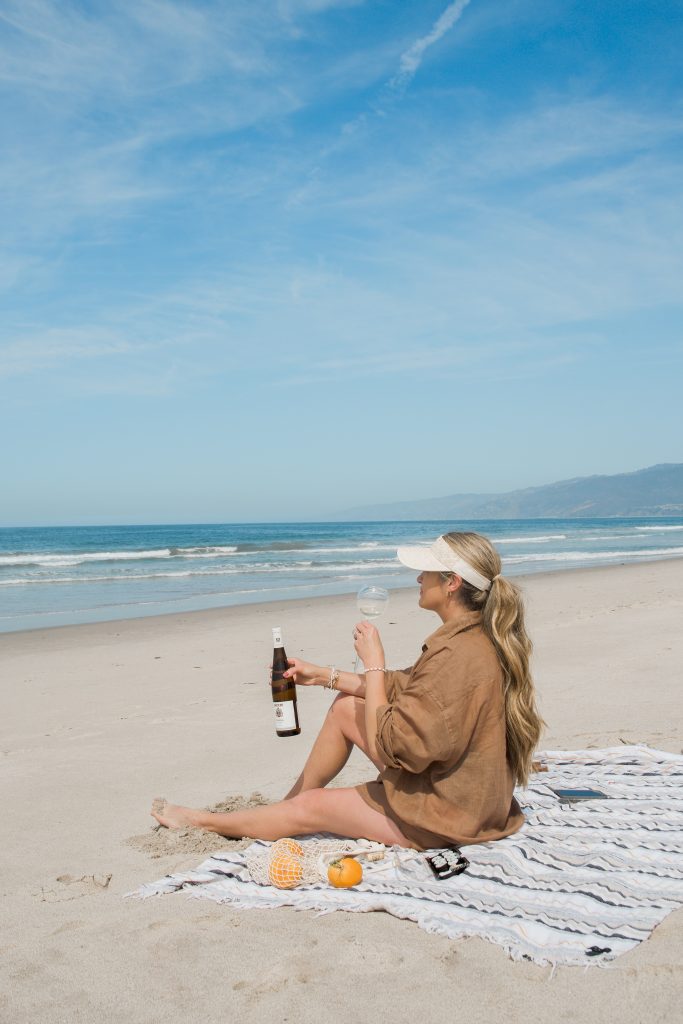 Speaking of the sun, it can get brutal out there in the summer. Planning a trip to the beach or lounging pool side is our absolute favorite way to cool off. We love a cold, crisp glass or Riesling, especially in the summer. It will keep you cool and happy. We are obsessed with the Weingut K.F. Groebe Riesling Trocken 2018 from Rheinhessen – it's a dry Riesling and has the most delicious aroma. Or pair this with a spicy tuna roll. Yumm!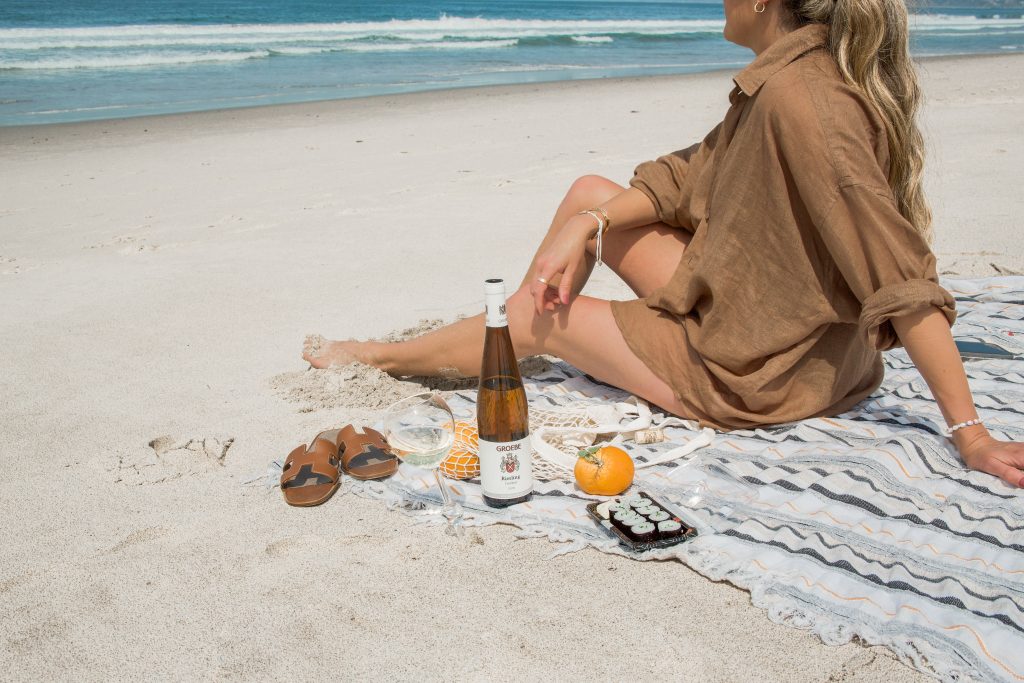 Weinget K.F. Groebe Riesling Trocken 2018
Late Afternoon/ Evening Campfire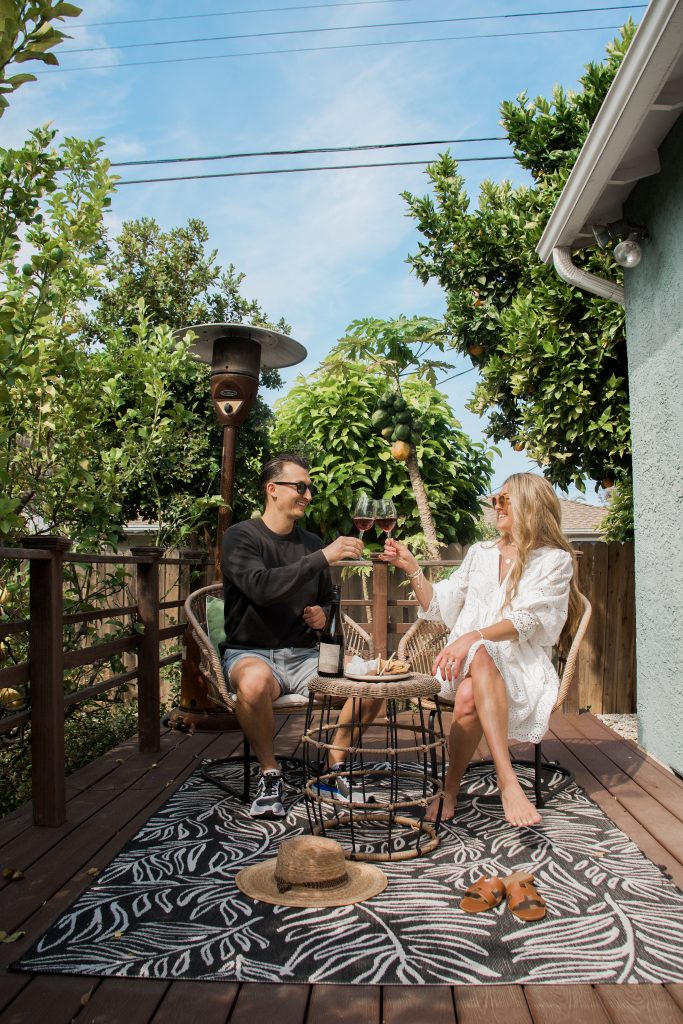 Summer days can be long and exhausting. Like woah. So much going on with the outdoor kiddo activities, which is why we truly appreciate the quiet time after putting them to bed and enjoying summer evenings by the fire. Toast some marshmallows over the fire with some good conversation and pair your sweet treat with an even tastier Pinot Noir. The Weingut Burg Ravensburg Pinot Noir Sulzfeld 2017 from Baden is an elegant wine that should be sipped slowly. And you may not have realized, but Pinot Noir is Germany's crown jewel of reds and one to always have on hand, all year round. We'll be restocking this one at our houses ASAP!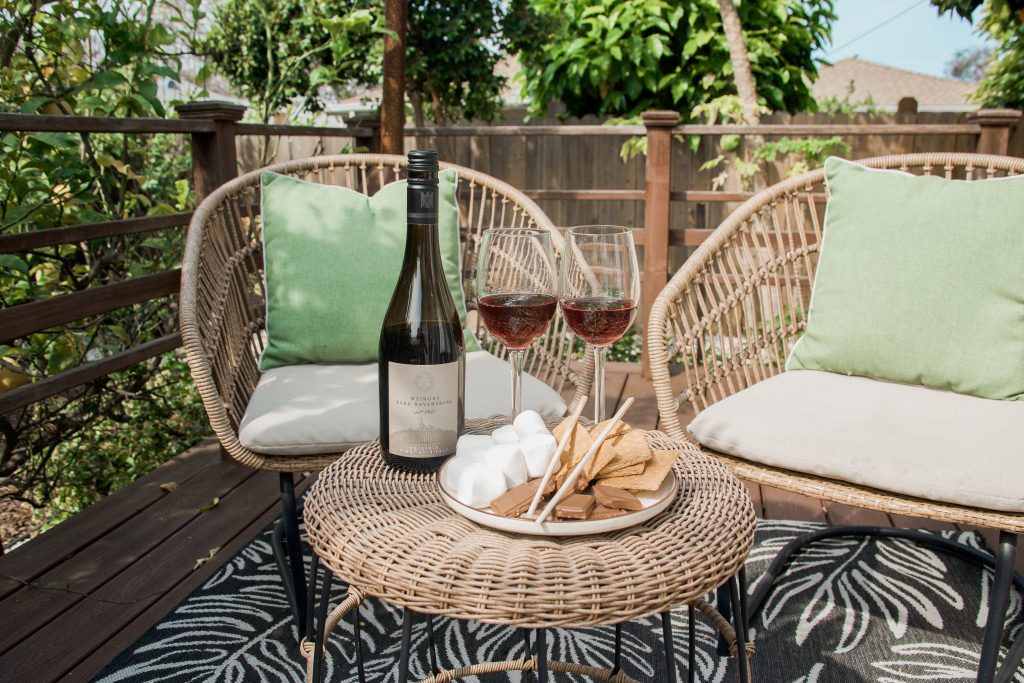 The Weingut Burg Ravensburg Pinot Noir Sulzfeld 2017
We hope these pairings will help inspire your next summertime soiree. Be sure to Prost Every Moment this summer and check out German Wine USA for additional food pairing ideas and fun facts. Grab all of these wines on Wine.com with the GERMANY10 discount code. Cheers babes!
Xo,
Michelle and Sarah
This post was sponsored by Wines of Germany but the words and opinions are of our own.
Outfits for your next Summer activity linked below
BBQ look: Top (Splendid), Shorts (Cotton On), Sandals (Kaanas)
Beach: Tulum Cover Up and Visor (Shop Tan Lines; brown sold out but black and white still available)
Late Afternoon Campfire: Dress (Spell & The Gypsy Collective via Indigo Octopus) Le Specs Sunglasses (via Indigo Octopus)