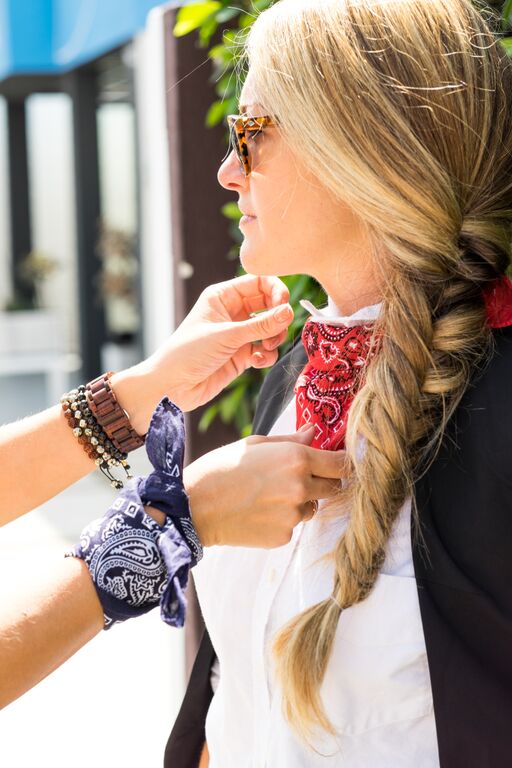 Bandanas are no longer just for cowboys or kids dressing up in pirate costumes, this 99 cent accessory has made a huge splash in the fashion world and we are jumping on the bandwagon. We have recently been incorporating bandanas into our outfits to give our looks that extra styled detail, plus you can't beat the price!
Whether you are looking to keep your hair in place because it's in need of a good wash or you feel like your button down needs some sprucing, a bandana can come in handy to tie your look together. They can be super easy to style if you know what you are doing. To make it easy on you, we have styled our favorite new accessory in 6 different ways in hopes that you will find a style that you love too. Try one or try them all, here are 6 ways to follow the Bandana Trend.
1. Keep you hair in place while looking stylish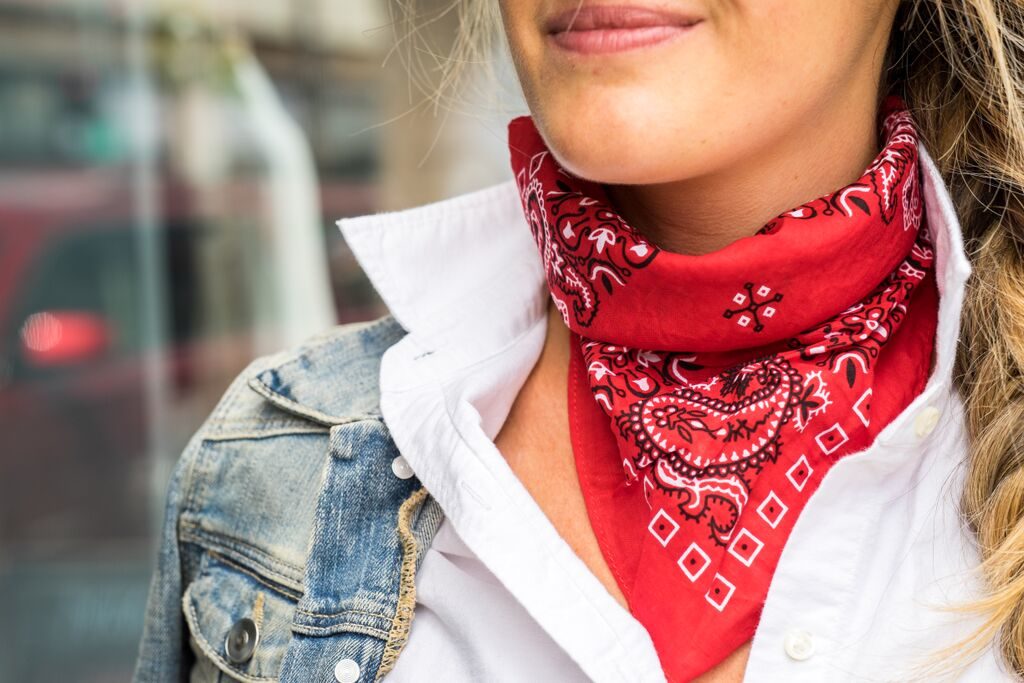 2. Tuck it into a popped-collar blouse for some volume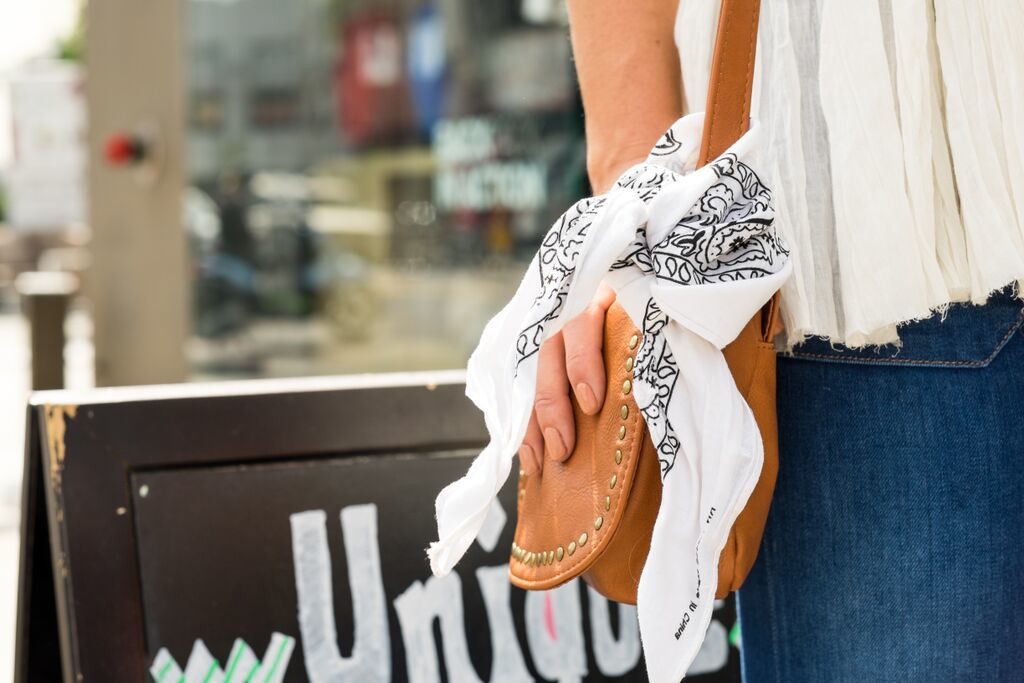 3. Give your bag some extra flare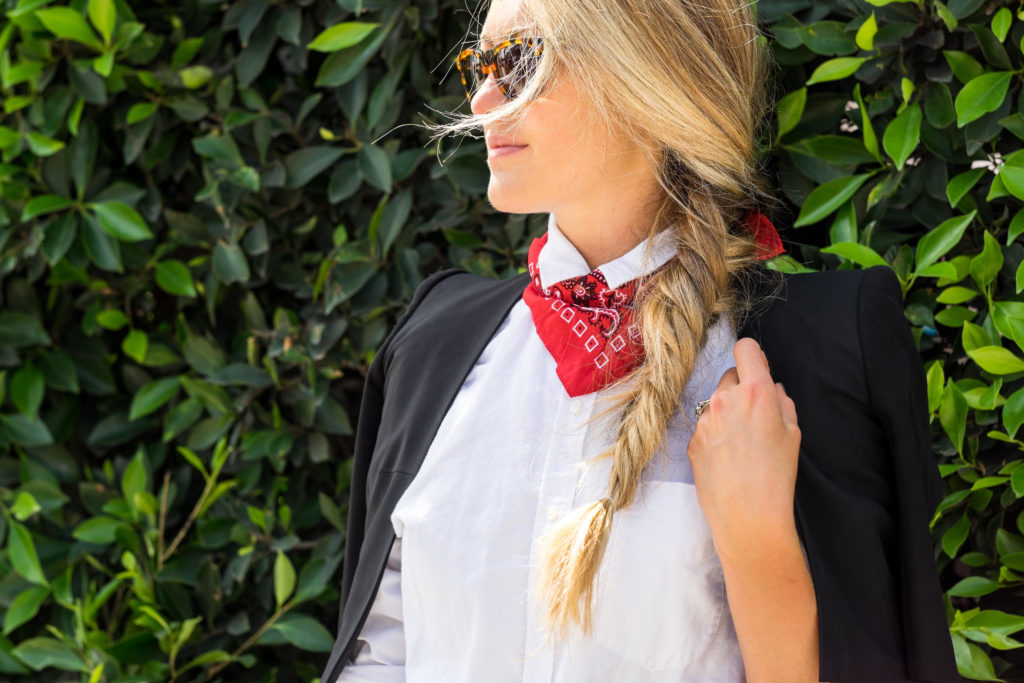 4. Tuck it neatly under a button down collar for a pop of color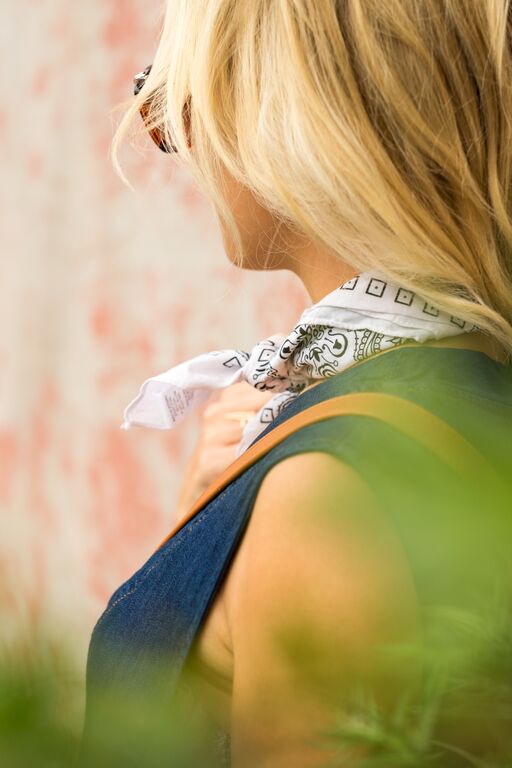 5. Tie it loosely around your neck for an alternate necklace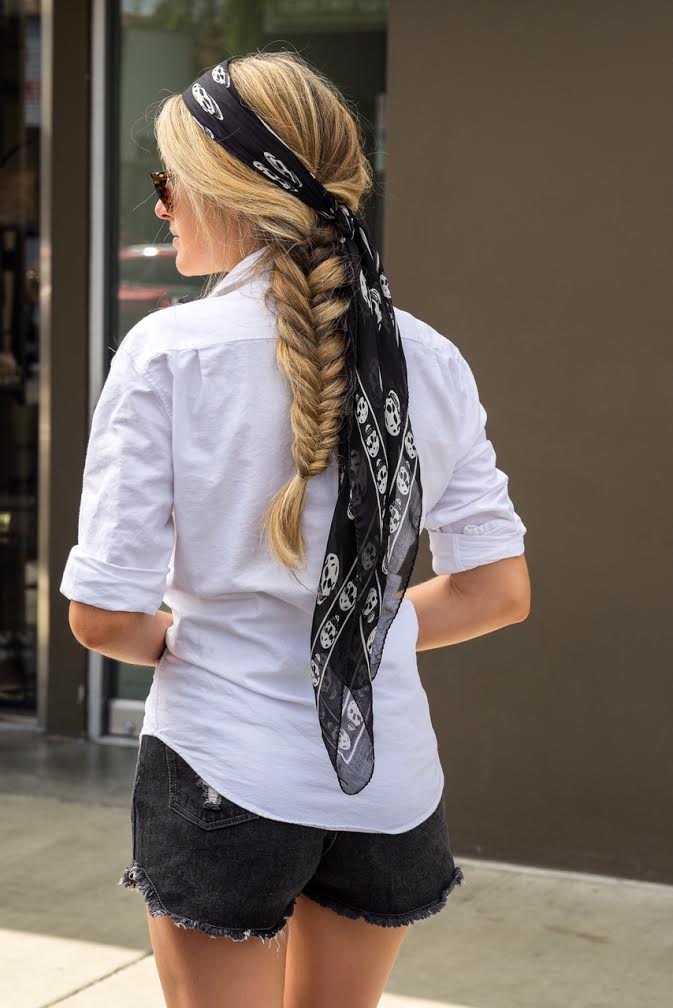 6. Use a longer version to cascade down one of your favorite hairstyles for an extra element
Shop our favorite bandanas and silk scarves here and let us know if you have any additional styling tips!

Photos by Jason Flynn
Xo
Sarah and Michelle