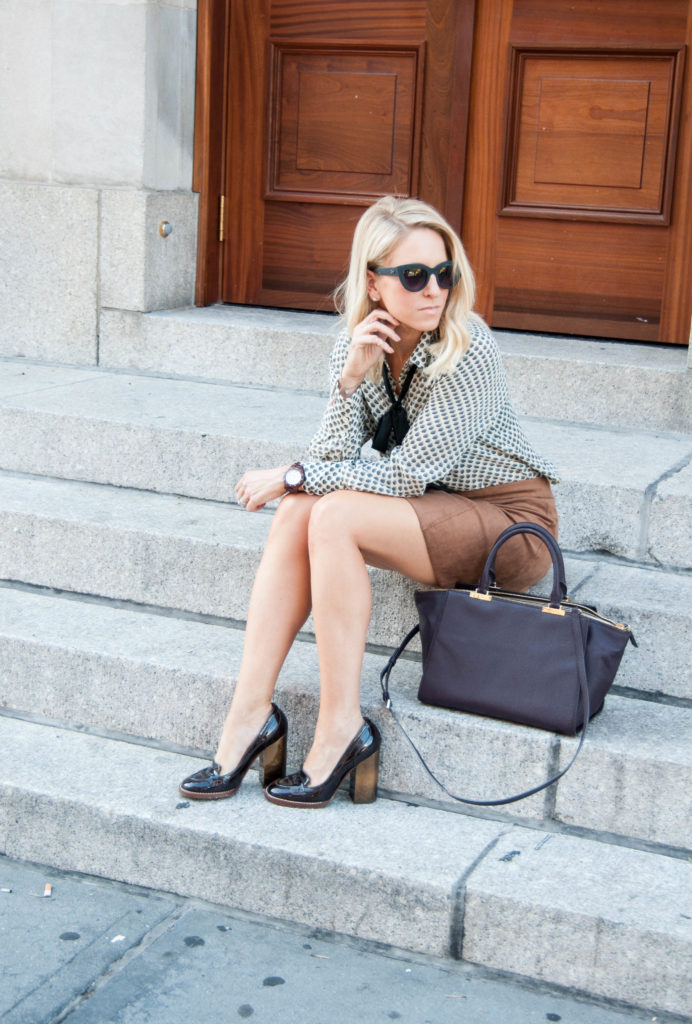 I am feeling pretty excited over here because it is finally starting to feel like fall. After a scorching hot summer, I think we are all ready to pack away our summer clothes and pull out our fall wardrobes. Summer is usually my favorite season but after way too many scorching hot days , I have found myself looking forward to fall more than ever this season.
Since I was attending New York Fashion Week and was in need of some new looks, I was able to get a jump start on my fall shopping. I do a ton of my shopping online but when I need something last minute, Nordstrom Pentagon City is always my first stop. It is literally less than a mile from my house which has been both a blessing and a curse. They seriously had soo many cute things in for fall that it made it really hard to choose.
I am currently on a suede mini kick and thought that this warm honey brown hue really screamed fall, also didn't hurt that it was only $78. I have also been on the hunt for a button down that had a skinny necktie like this, so when I laid eyes on this top by Wayf, knew I had to scoop it up as well. I paired my new look with my favorite Dolce and Gabbana stacked loafers that I found last year for a steal at Reddz Trading and finished off my outfit with this killer carry-all from Henri Bendel. The Gotham tote was an absolute life saver for Fashion Week because it held my camera and all the other accouterments that I couldn't live without when running around the city.
I loved each of these pieces separately but by putting them together I created a playful and preppy look with a strong nod to the 60s. Not sure if I was channeling a 60s secretary or librarian but either way, this look had me feeling pretty groovy as I ran from show to show. Earthy tones, flared minis and stacked heels are all things that I am currently digging and will be getting tons of mileage out of this fall. Just call me Miss Sixty…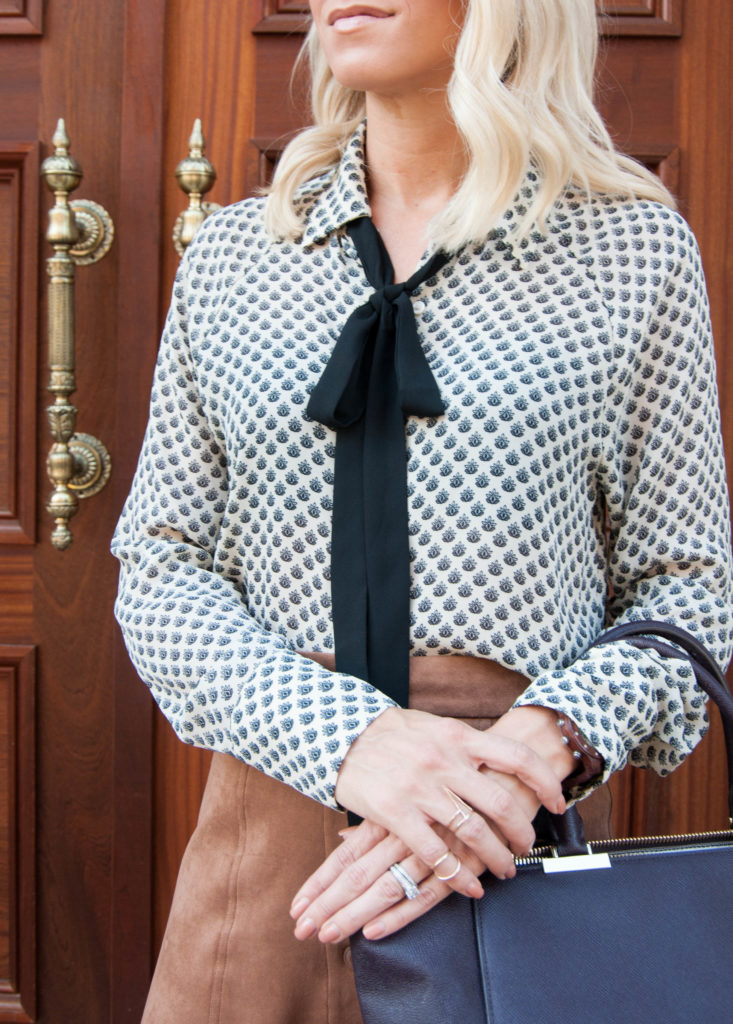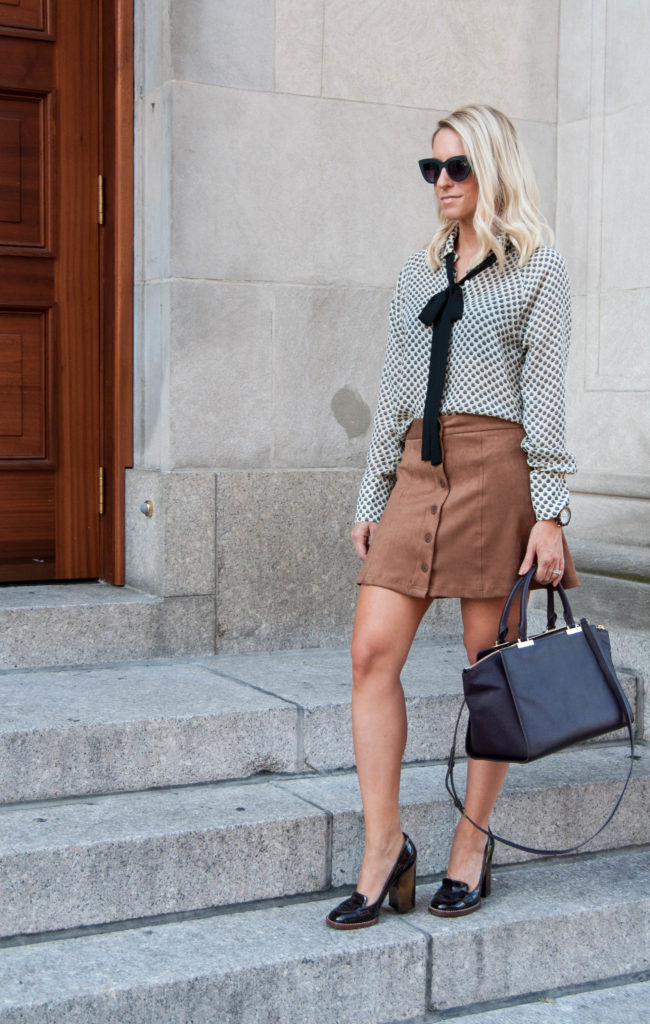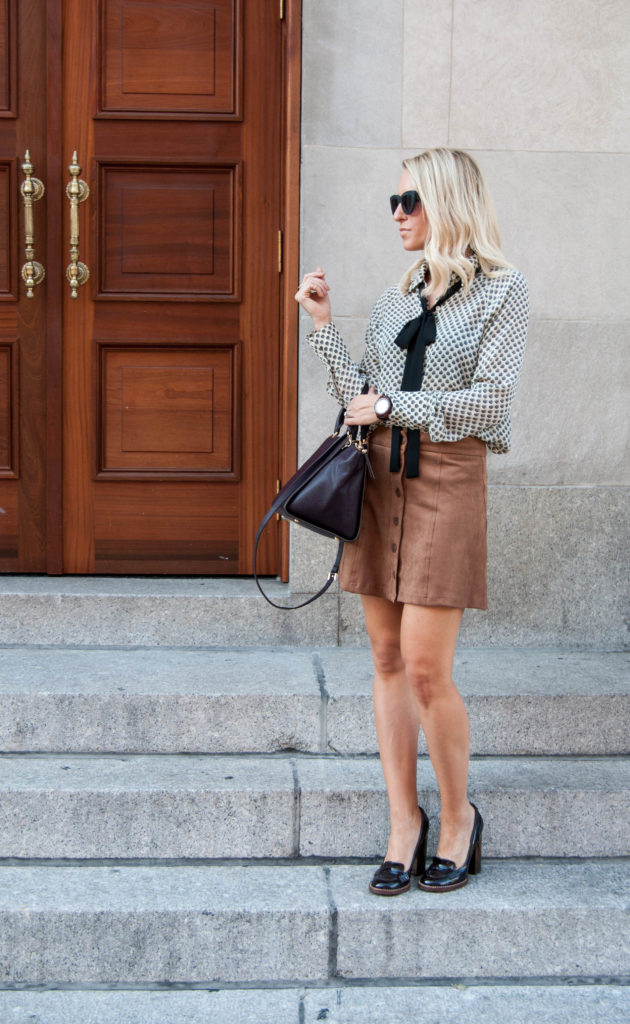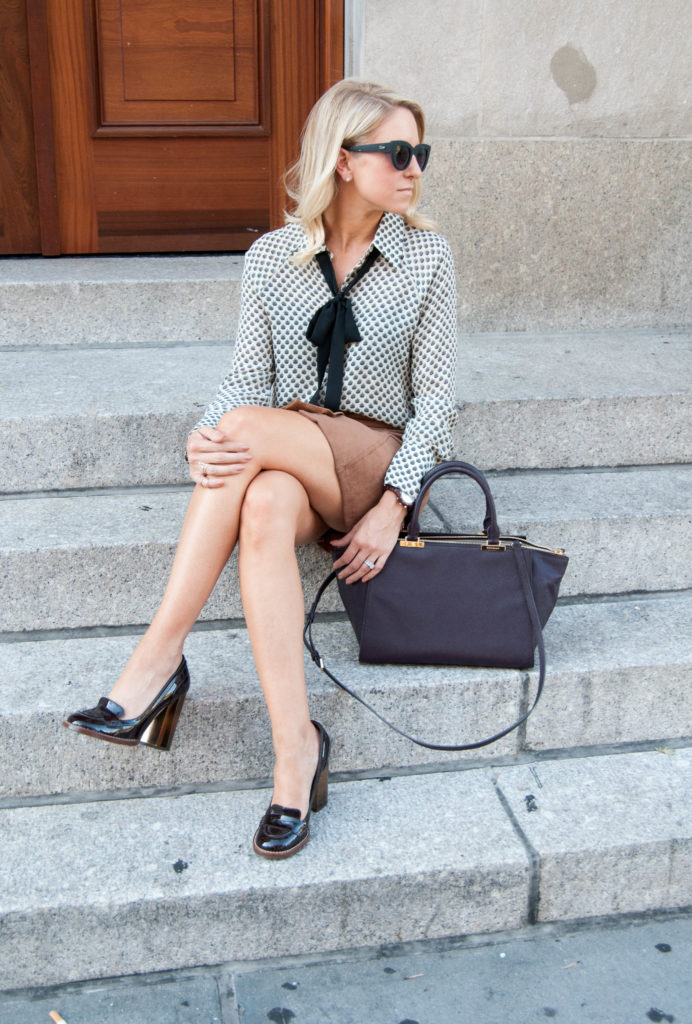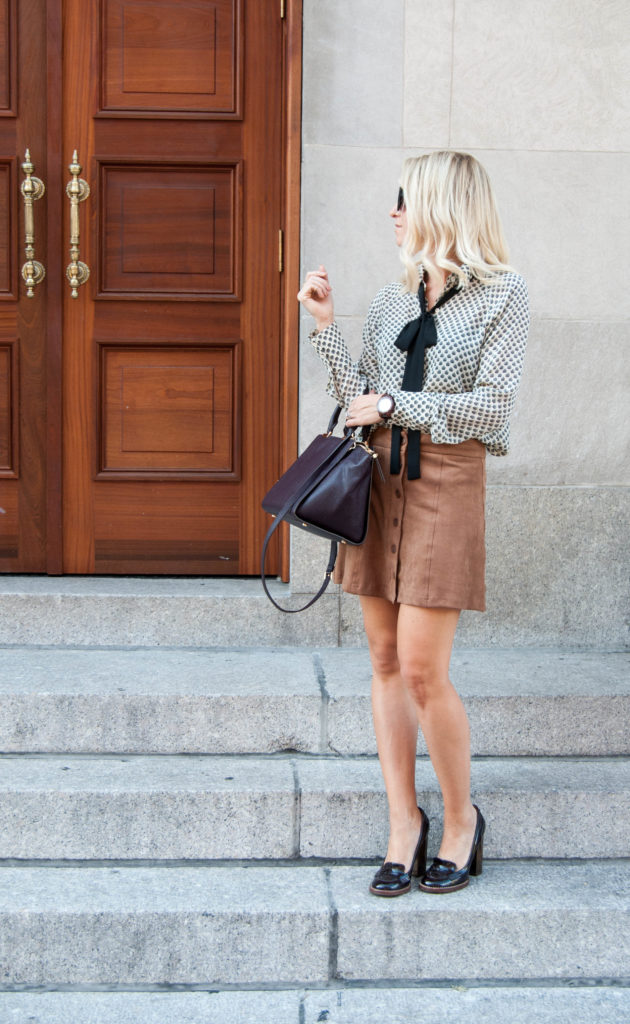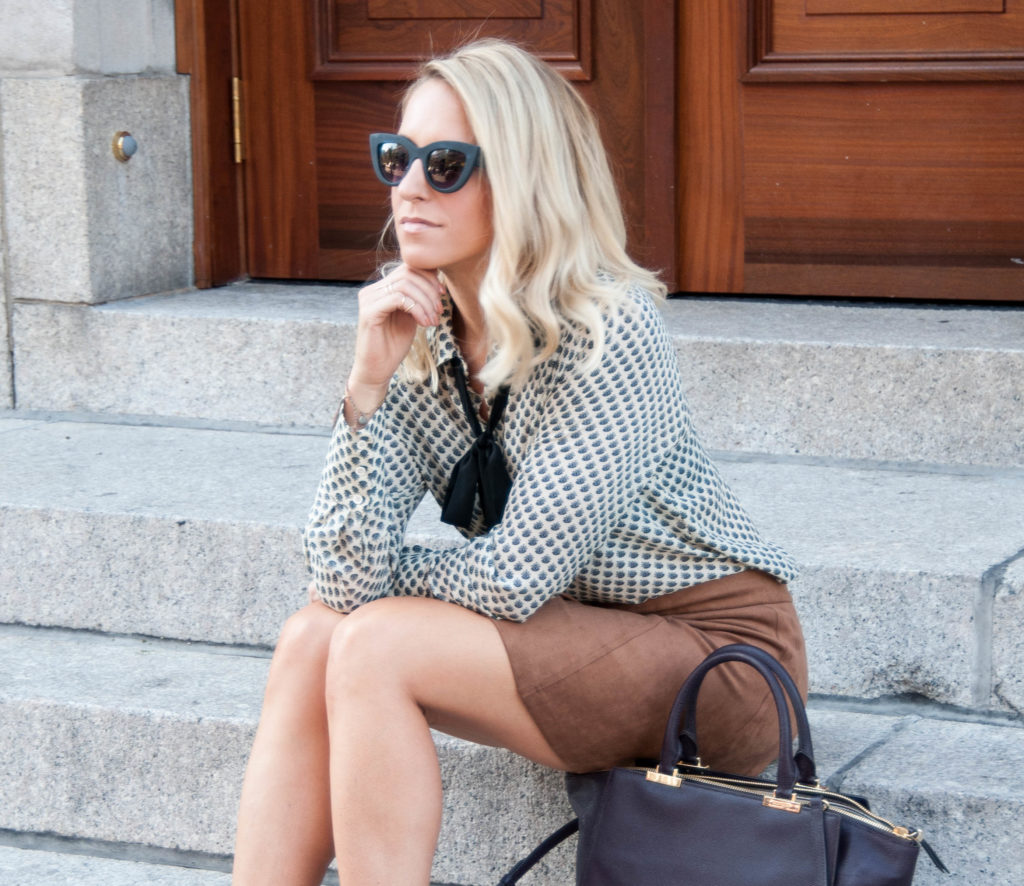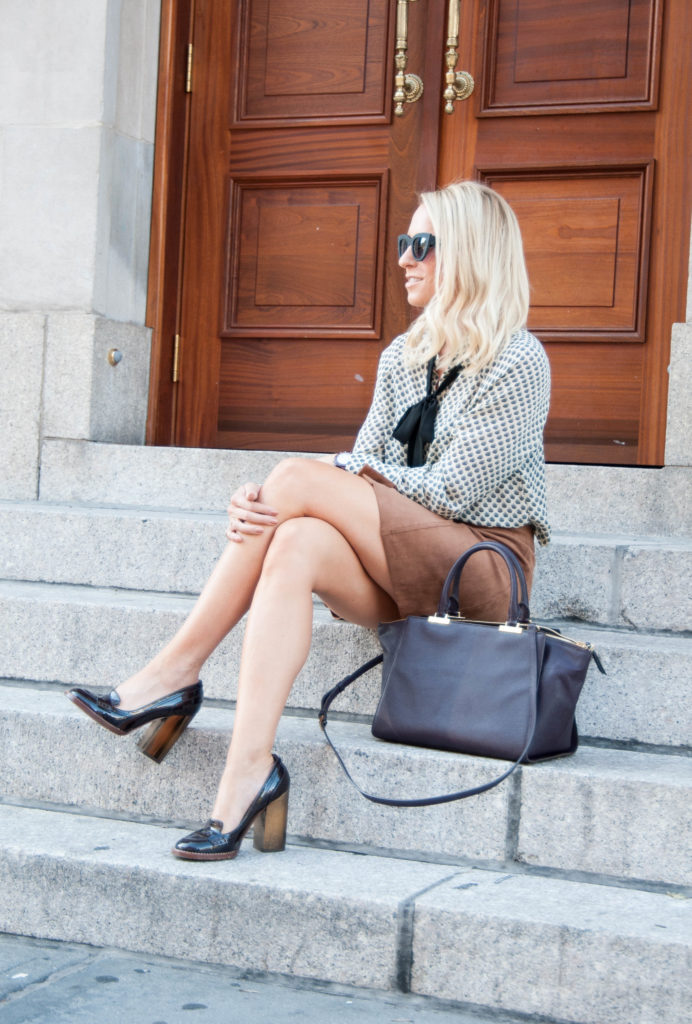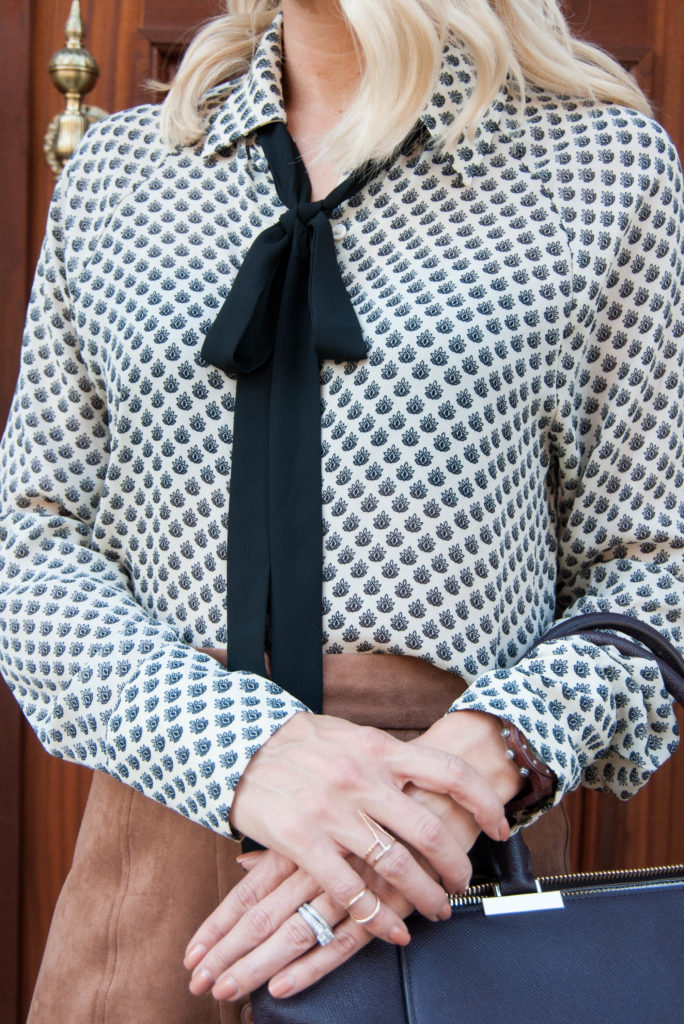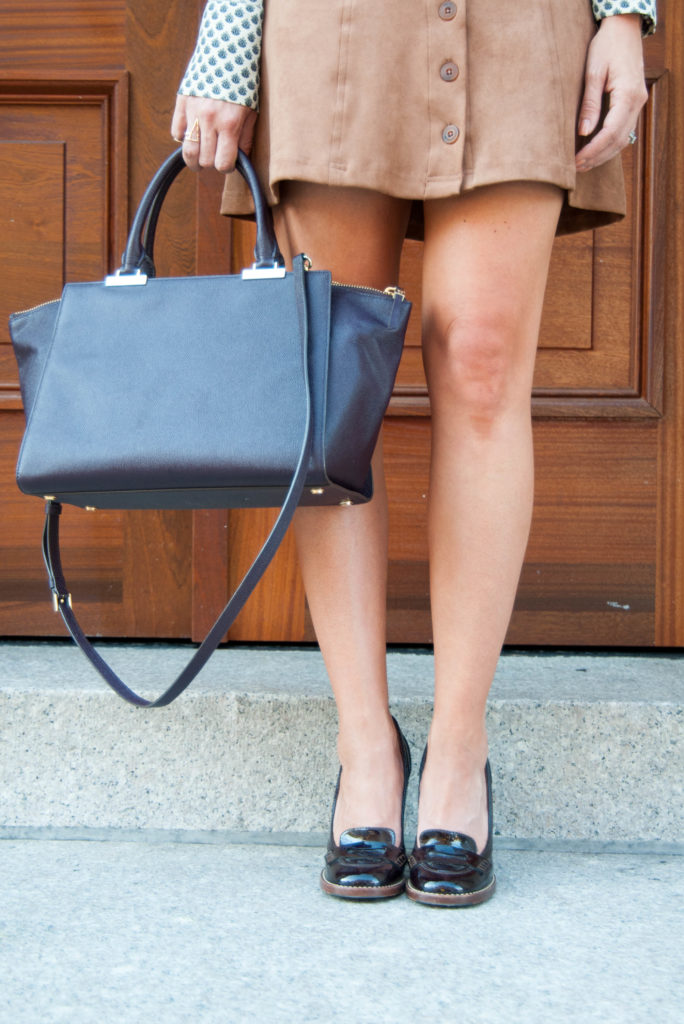 Wearing: Top (Nordstrom), Skirt (Nordstrom), Bag (Henri Bendel), Shoes (Dolce & Gabbana via Reddz Trading – similiar here), Sunglasses (Quay), Ring (Stephanie Sheehan), Watch (Jord).
Photography by Amanda Deprez of 8112 Studios

xo
Sarah